An out of this world slot by Endorphina – Diamond Chance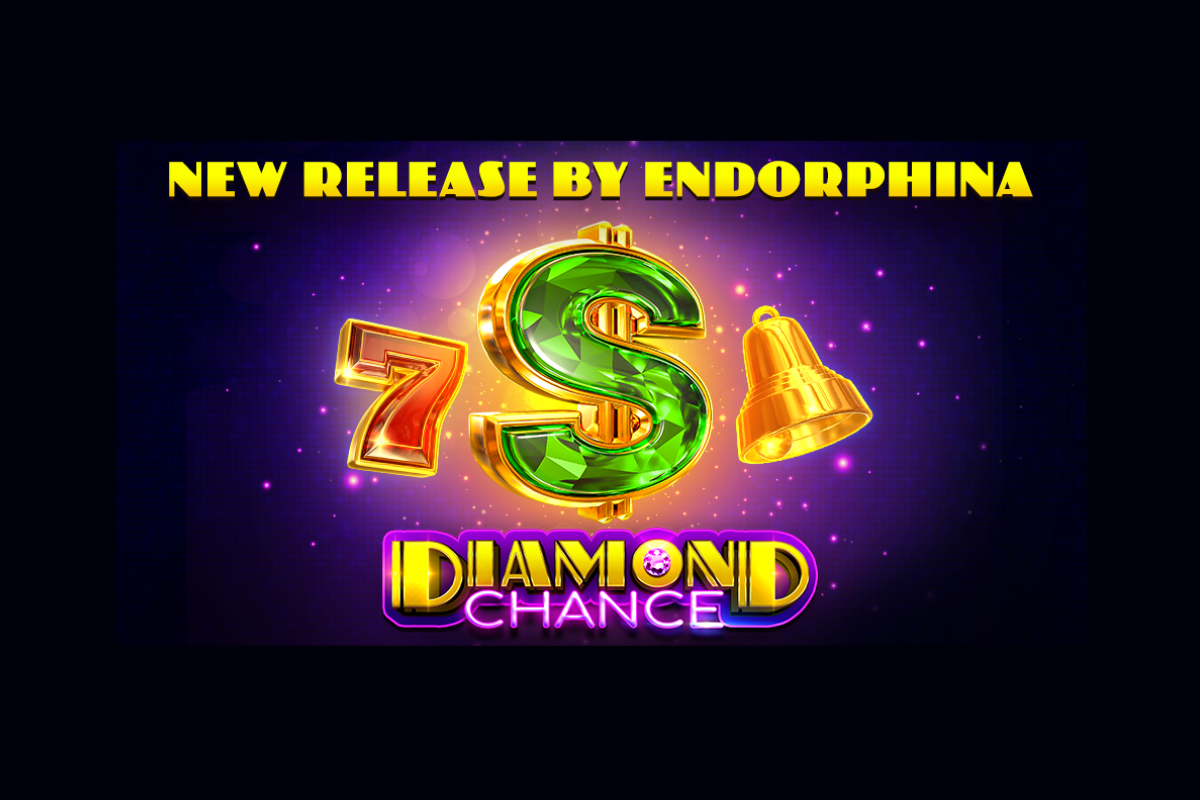 Reading Time:
< 1
minute
Are you ready to leak the world's greatest secret to your players?
Endorphina has just released its newest Diamond Chance slot – bringing and gifting something completely out of this world into the screen for all players to experience for themselves.
We already know that the the largest diamonds are found on our planet Earth. But here's our little secret… A secret that hasn't been written about in history books. The most unique diamonds are in outer space and is as big as Earth itself. This Christmas, Endorphina brings this very diamond from outer space to all players.
Diamond Chance is a 5-reel 3-row slot game with 10 paylines. All prizes are for combinations of a kind. The Emerald Dollar Sign acts as a wild symbol. It substitutes for all symbols and expands over adjacent positions. The classic risk game is also available.
Endorphina's Sales Director, Kirill Miroshnichenko, shares his thoughts about the new release, "I'm glad to announce this new release. I'm sure our fresh game Diamond Chance, will be a new classic game which promises to get to the top positions across all the projects. The secret of the game is so simple: great design and interesting mechanics. We welcome everyone to test the game and try it themselves right here – https://endorphina.com/games/diamond-chance."

Endorphina: Ukraine unlocks its potential in the gambling market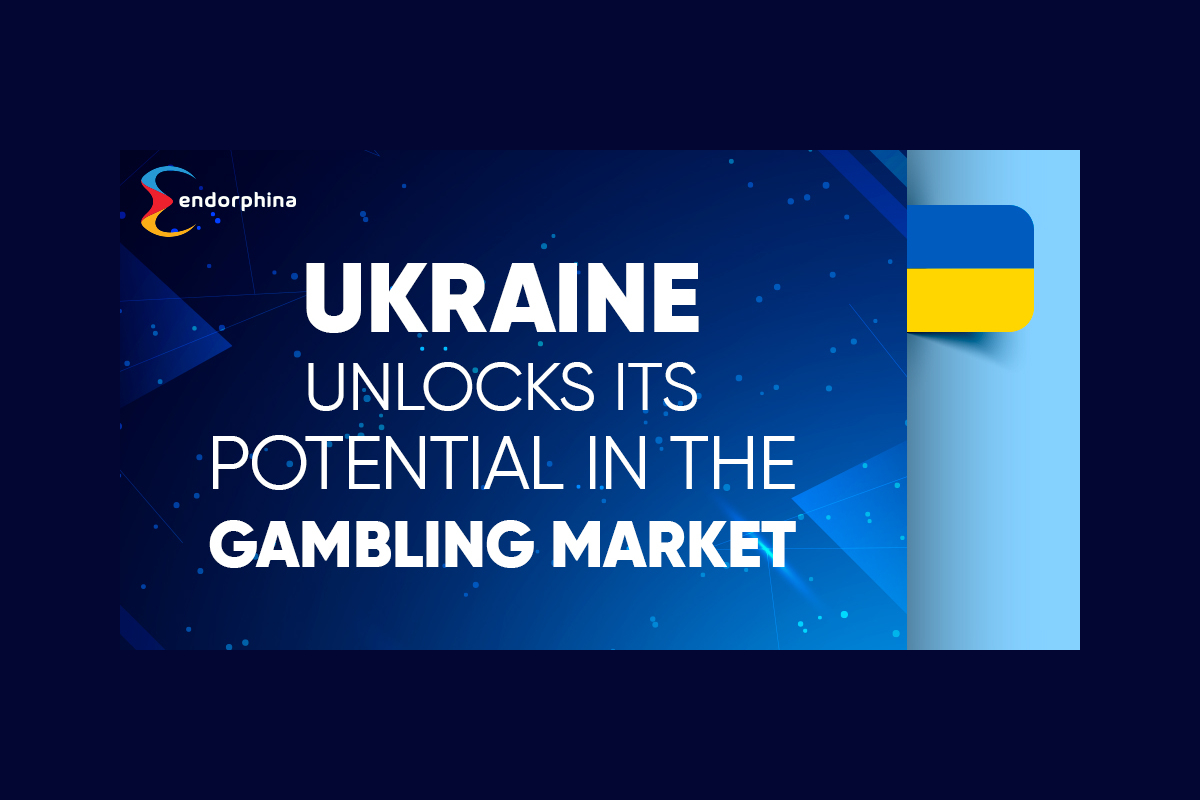 Reading Time:
< 1
minute
We've recently discovered that the official legal gaming market in Ukraine has just been launched! This means that the first license to organize and conduct gambling has been issued.
The law legitimizes all major verticals of the gambling business, including casinos and online casinos, bookmaker activities in bookmakers and online, slot machine halls and online poker. Only a company established under Ukrainian law can obtain a license for each type of activity.
We talked to Kirill Miroshnichenko, the head of Sales department from Endorphina to get some insights about the new situation: "Ukraine can become a new gambling center in the CIS region. With my own estimates, the Ukrainian market can reach the size of the MGA in just a few years. Our partners give us a good vision of the market as well. We always welcome the regulations as it makes business more transparent and more effective in all ways. In addition, we feel quite confident about our games. Our full portfolio of games will definitely fit the taste of Ukrainian players. I wouldn't be a sales person if I didn't say: "We are always open for new partnerships!"
The growing potential for the Ukranian market in 2021
Foreign operators who are used to working according to international requirements and standards are interested in the development of the Ukrainian market as well as Endorphina, one of the most successful gaming providers.
With this, Endorphina's partner in Ukraine Parimatch has received approval to obtain a license to conduct gambling online casino games in Ukraine. This is a great and promising start to further expand Endorphina's gaming audience.
We're looking forward to closely following the development of the gambling industry in Ukraine.
An explosive new gem from Endorphina – Gem Blast!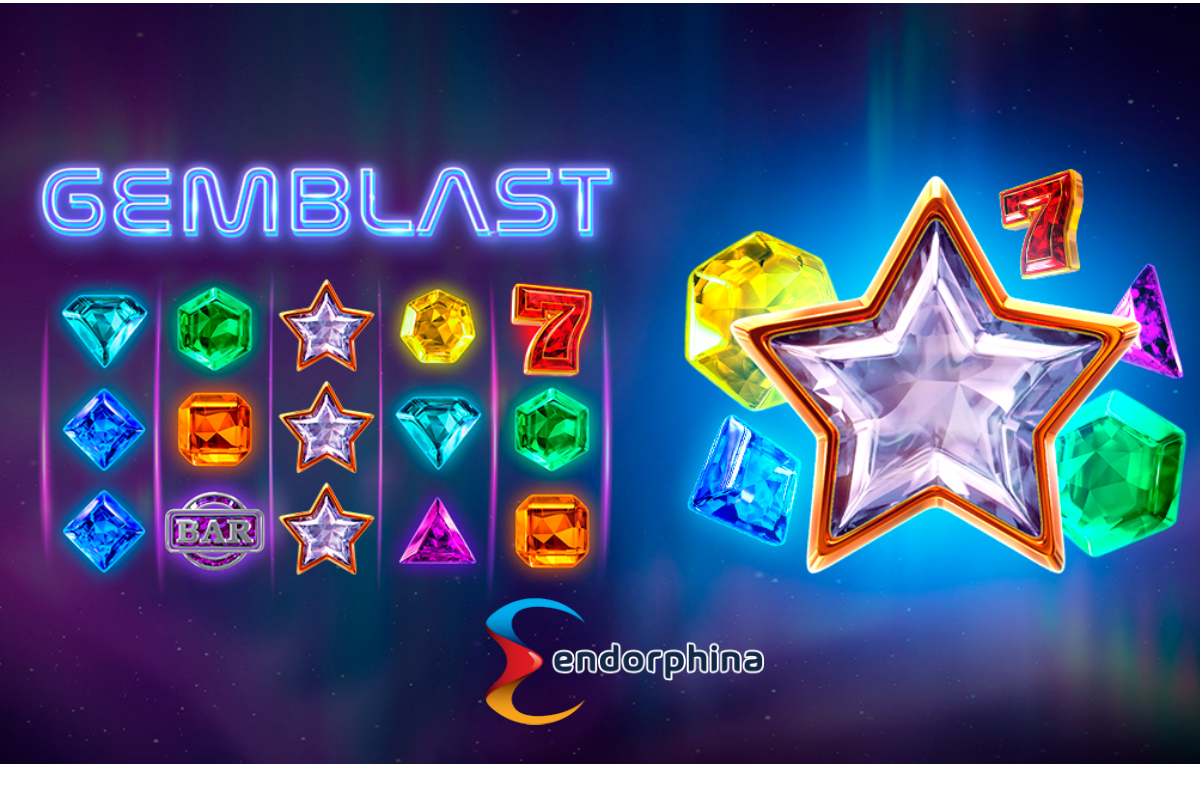 Reading Time:
< 1
minute
Are you a dreamer?
Endorphina has just released its newest Gem Blast slot – taking your players straight into the skies to witness the blazing and stunning Aurora Borealis without stepping foot off the ground.
How? Legends say that these Northern lights used to be trapped inside of rocks, but have been supernaturally released into the sky. Some of the energy remained trapped in the Earth, transforming itself into the world's most precious gemstones waiting to be discovered. If your eager players are persistent enough, they say every player may get the chance to experience a full blast of unforgettable emotions and the true beauty of a "frozen flame" swirling on the reels.
Endorphina's Gem Blast is a 5-reel 3-row slot game with 10 paylines that allows your players to WIN BOTH WAYS. This means that regardless if the combination appears from left-to-right or from right-to-left, the line will be a winning one.
The Diamond Star acts as a wild symbol which substitutes for all symbols and expands over the reels to trigger a RE-SPIN. Appearing on reels 2, 3 and 4. It can bring the player up to 3 re-spins.

Endorphina's CEO, Jan Urbanec, shares his thoughts about the new release, "The Aurora Borealis is a beautiful inspiration for our latest game. We're looking forward to all our players' response to the stunning graphics, atmosphere, and the overall sophistication of the game."
Interested in this adding this beauty into your portfolio? Contact Endorphina or take a look at their website at https://endorphina.com/gem-blast
A strong new partnership between Endorphina and Octavian Lab in Italy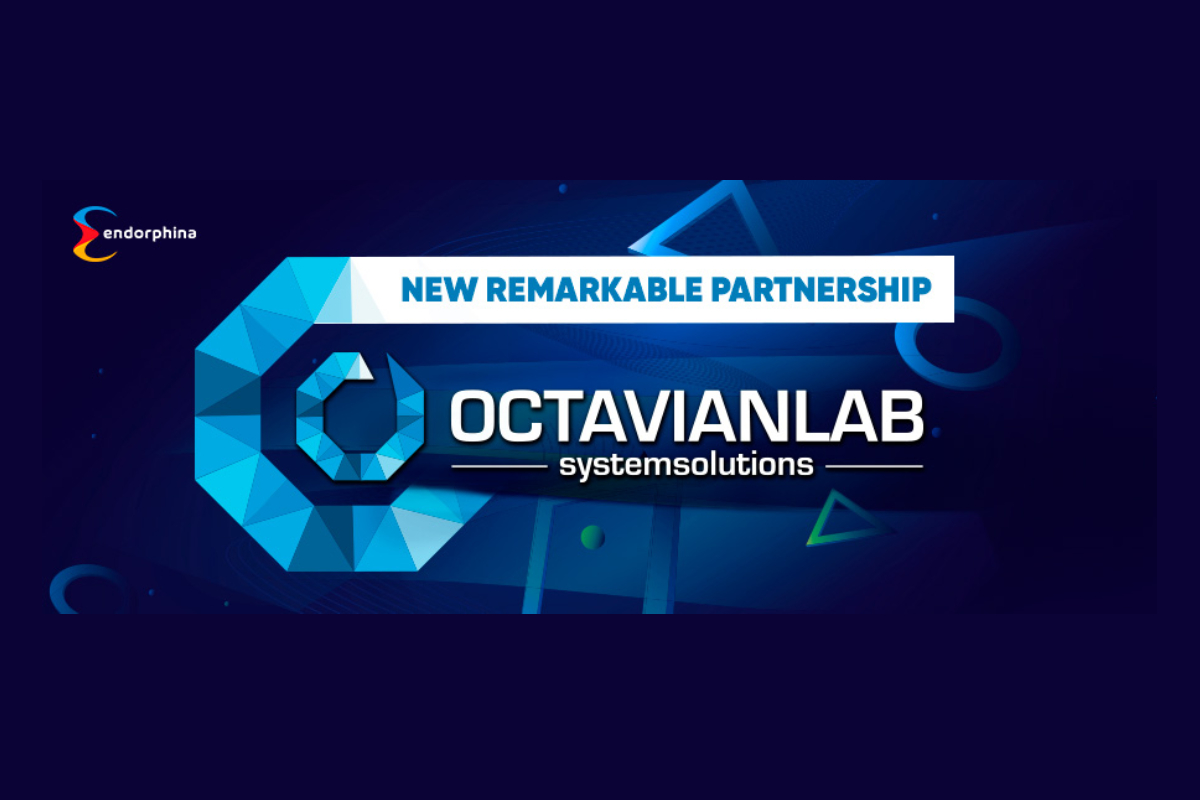 Reading Time:
< 1
minute
The popular slots provider Endorphina has done it again. We've heard that they have partnered with Octavian Lab, an Italian Platform Provider focused on the online betting and gaming sector in international markets.
This partnership seems to be a great step forward for both parties. For Endorphina, this will greatly expand their reach in the Italian market and players. Octavian Lab can also expect to become more popular as they offer their players a wide range of new games.
Emanuele Nocentelli, CEO of Octavian Lab shares about the partnership:
"Italian players will love Endorphina video slots. I have no doubt this is going to be a great addition to our platform, and that together we will do very interesting things from now on".
Andres Galan, Sales Manager at Octavian Lab also adds:
"Endorphina's games are a reference at online casinos around the world and we're very pleased to be able to add them to our portfolio."
Zdenek Llosa, Sales manager at Endorphina also shares about the partnership:
"Partnering with Octavian Lab is a step in the right direction for Endorphina in order to establish a strong footprint among operators in the Italian Market. Octavian Lab will integrate our full suite of games to be available in Italy and we are quite excited to develop a long-term relationship with them.