300M in 24 hours: PSG and Juventus lead sports crypto charge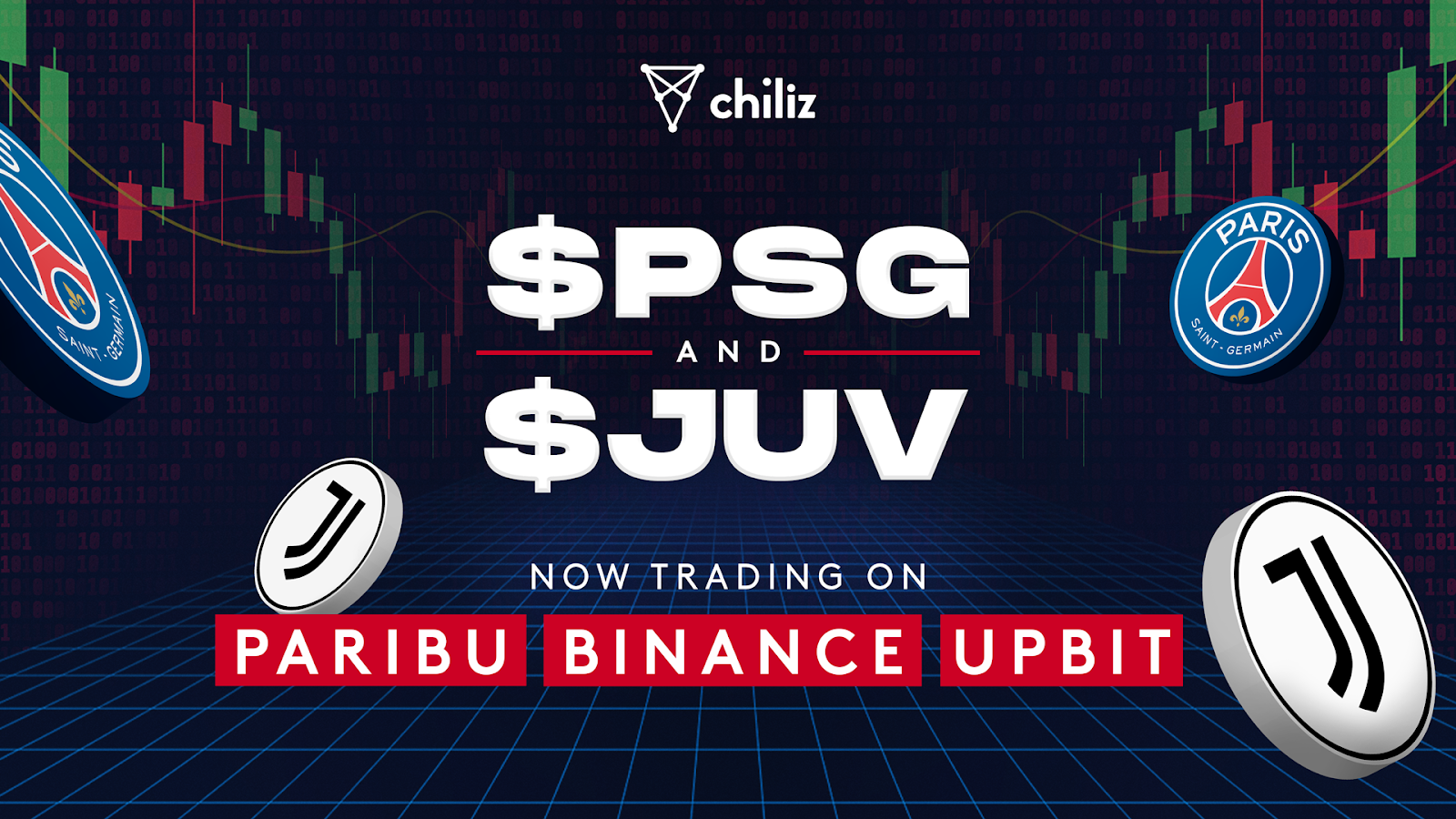 Reading Time:
2
minutes
Yesterday marked a new dawn for crypto in sports as the leading forces in Italian and French football have listed digital assets on three of the world's biggest cryptocurrency exchanges in partnership with the leading fintech blockchain company Chiliz driving 24 hour trading volumes of $300M.
The digital assets, known as Fan Tokens, for Paris Saint-Germain ($PSG) and Juventus ($JUV) listed on the world's leading exchange Binance at 07:00 CET, before trading began on major Turkish exchange Paribu at 10:00 CET and top Korean exchange Upbit at 13:00 CET.
At the time of writing the 24 hour volume for $JUV stands at $150M USD, with $PSG at $121M.
The $PSG market cap now stands at $51M. $JUV is at $46M. $PSG price rose by 198% in 24 hours to €32.75, more than 16X the launch price of €2. $JUV rose by 113% to €28, a fourteen-fold increase on the launch price of €2.
$JUV and $PSG are now second and fourth in the list of top performing tokens globally as shown by the leading cryptocurrency data authority. Details on the evolution of $PSG and $JUV since launch can be found here: PSG CoinMarketCap and JUV CoinMarketCap.
The club listings are a result of strategic partnerships with Chiliz, a fintech blockchain company that provides some of the biggest sporting properties in the world with engagement and monetization opportunities through Fan Tokens on the fan influence and rewards app Socios.com.
Paris Saint-Germain and Juventus will be the first of many leading sporting organisations to have their digital assets listed on major exchanges. 18 more leading sporting organisations have partnered with Chiliz to date, including soccer clubs FC Barcelona, Atlético de Madrid, AS Roma, Galatasaray, Trabzonspor, Istanbul Başakşehir and Esports organisations Heretics, NAVI, Alliance and OG. Chiliz have also struck up agreements with the UFC and fellow MMA outfit the Professional Fighters League (PFL). Dozens more top-tier organisations and IPs from sports and entertainment are poised to join the roster of Chiliz partners in the near future. The combined total market cap for all Fan Tokens has now reached $151M. Total 24 hour volume for all Fan Tokens is $300M.
Powered by the utility token $CHZ, Socios.com is one of the most active non-financial, consumer-facing mainstream blockchain products in the world. In just over a year it has been downloaded by more than 370,000 people, over 14m Fan Tokens have been sold, and over 700,000 votes registered on the blockchain. FC Barcelona's ($BAR) Fan Token Offering sold out in 20 minutes, generating $1.3m, whilst Turkish team Trabzonspor's FTO generated 5 million TRY in less than 5 minutes.
Alexandre Dreyfus, CEO & Founder of Chiliz and Socios.com said: "We have just taken a major step forward in our vision to tokenize the sports and entertainment industry over the next 5–7 years.
"This is a seminal moment for us, the start of a new trend where the world's leading sporting organisations will have their proprietary digital assets listed on the biggest global exchanges, generating visibility, liquidity and volume. This new trend will gather pace as more of the world's biggest sporting properties have their Fan Tokens listed in the near future.
"We will be adding many more partners from sports and entertainment in the years to come who will become part of this digital transformation and our wider global fan engagement and monetization ecosystem."
Fasttoken is Now Available in Fastex Exchange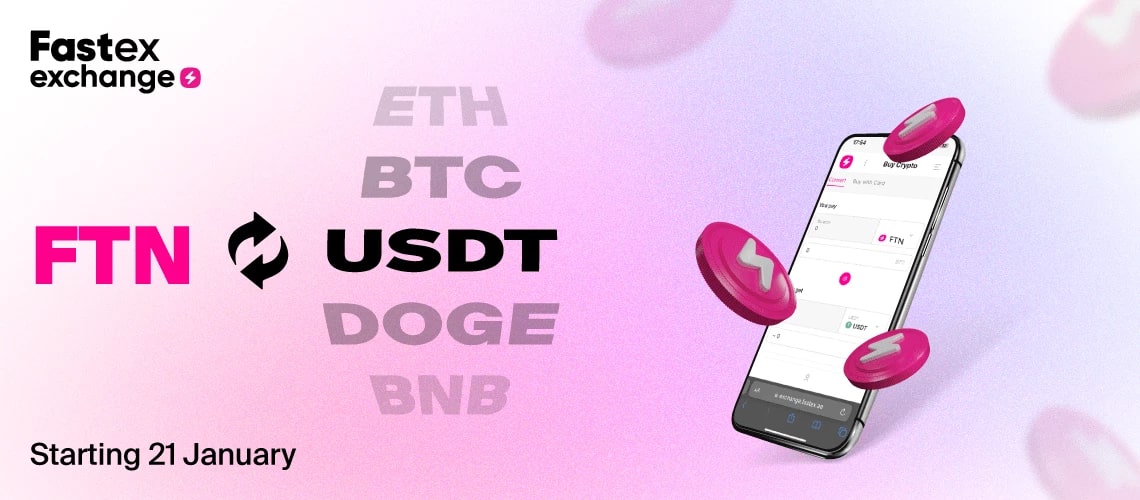 Reading Time:
< 1
minute
The public sale of FTN, the native cryptocurrency of the Fastex ecosystem, has come to an end with great success, and soon it's going to be officially available in Fastex Exchange.
On January 21, 7:00 AM (UTC +00:00) FTN is going to be available on Fastex Exchange.
Fastex Exchange is a cryptocurrency exchange platform that allows users to trade cryptocurrencies and make easy deposits and withdrawals.
For its convenient solutions and user-friendly interface, Fastex Exchange has won the hearts of many crypto users – making the crypto reality even more fun and easy to experience!
Fasttoken Public Sale to Start on January 18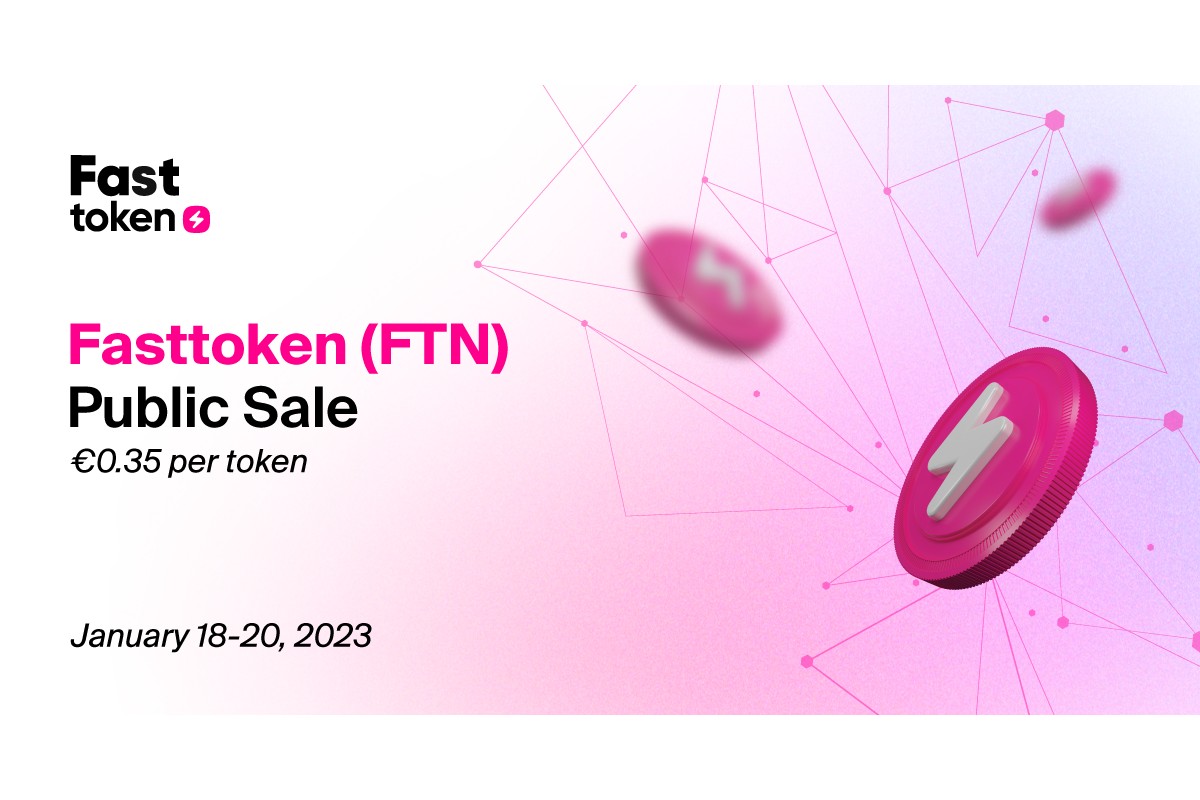 Reading Time:
< 1
minute
The official public sale of Fastoken, the native cryptocurrency of the Fastex ecosystem, is more than happening. 
From January 18-20, everyone will get the chance to purchase FTNs at a fixed price of €0.35 during the Fasttoken public sale. This is a great opportunity to purchase FTNs early on and get them at an estimated price.
Before even being available to the public, FTN has already had some impressive updates. First and foremost, Fasttoken is going to be on the list of official cryptocurrencies on BetConstruct's network. Moreover, 70+ industry-shaping iGaming developers have already included FTN as one of the accepted cryptocurrencies on their platforms.
Fastex plans to partner with even more providers in the future, so each player can use their FTNs on their preferred platform.
So, make sure to use the greatest opportunity to be one of the firsts to jump on the train and get your FTNs at a very beneficial rate!
Finding a Great Crypto Casino: Simple Steps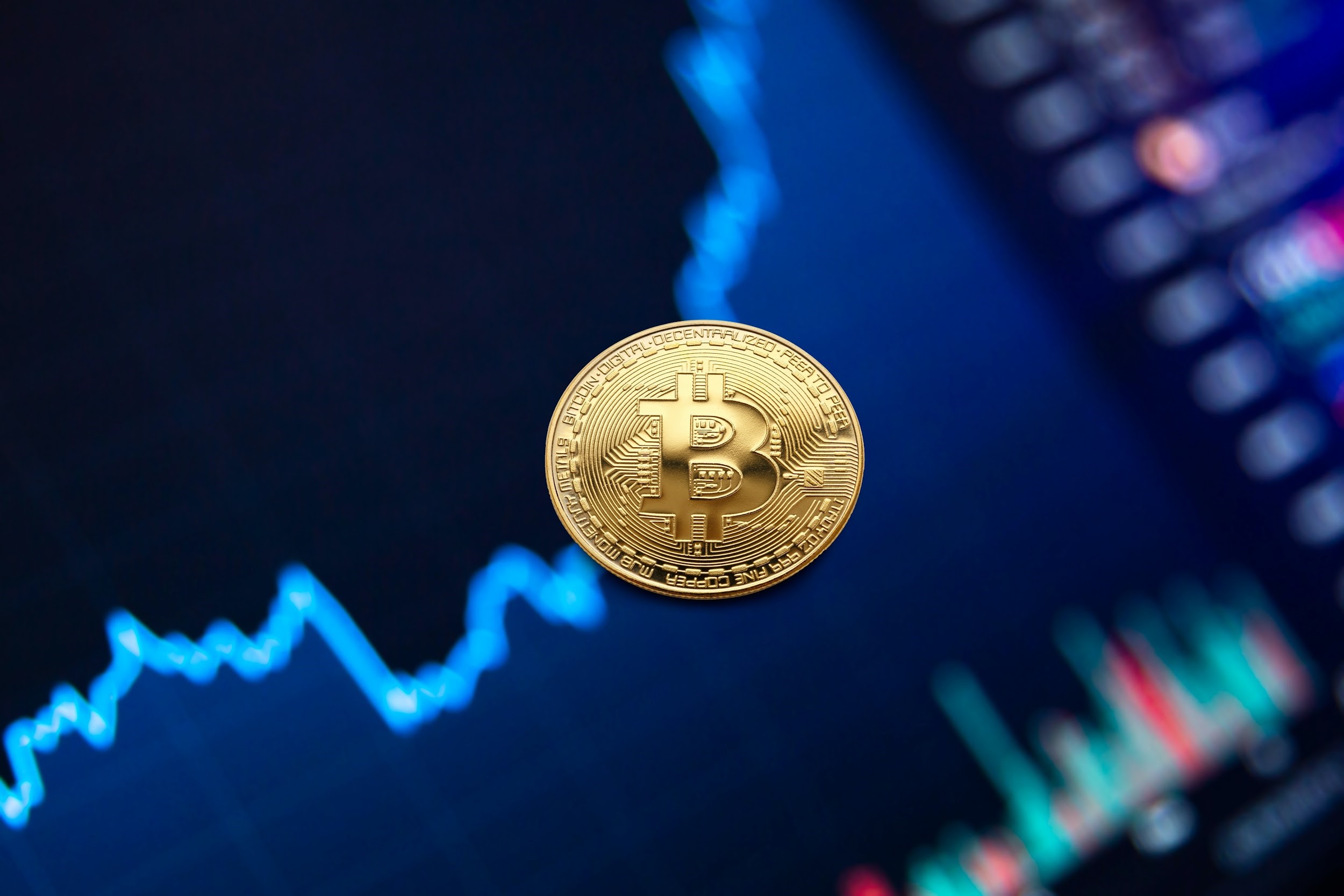 Reading Time:
4
minutes
Over the past few years, the number of crypto casinos has multiplied astronomically. It is the newest big thing in the online gaming sector, which began with support for Bitcoin. Online marketplaces are, however, extending their support for all cryptocurrencies. So, the question arises: Which is the best? Even better: How can you locate the top bitcoin online casinos?
There are numerous variables and in-depth instructions to assist you in learning the tips. However, we are here to make things easy for you. Here is a short manual to assist you:
Always Verify The License
You should visit the webpage and scroll all the way down as your initial action. You'll see that the license for each genuine platform is listed at the end. The license or registration number will also be displayed. You can, among other things, examine the comprehensive details regarding the source of the license. It is good to know that all of the bitcoin casinos reviewed by Business2Community.com have proper licenses and are safe to use.
In addition to licensing, look into the payment methods it accepts. It frequently functions as a component of platform authentication. However, it is crucial to look for software developers or gaming partners. The list at the bottom should have that information as well. The names can be cross-checked.
Just look for the RNG and the RNG audits if you don't want to go too deeply. Verify the casino's participation in Responsible Gaming and other programs of a similar nature. That will guarantee that you are directed to the proper platform.
Research & Assessment
The first piece of advice on the list is connected to the second. The information presented or the uploaded logos cannot be taken at face value. Checking that everything is in order should be your next move. Research is one of the finest ways to achieve this.
See if you can uncover relevant information by searching for platform reviews online. Online, there are a lot of reliable portals for website reviews. If you're unsure, double-check the names of the developers, the license number, and other details. By going to the official websites, you can accomplish that.
Verify The Customer Service
You may locate a legitimate crypto casino by using the first two methods. The next challenge is determining which option from the list is best. You must take customer service into consideration for that. Although it can seem unimportant, you never know when you might require customer service. So it makes sense to research how capable the casino's customer assistance is.
The number of times you will require assistance will surprise you. Whether it relates to the winning or a payment choice. Keep in mind that many casinos use AI support with predetermined solutions and no genuine executive team. Be on the lookout for these gambling websites.
Browse The Gaming Collection
So far, a website is in good shape if it meets all of the criteria listed above. We'll check out your preference as the next step. The viability of the platform will also be significantly influenced by the gaming library. You can't play at a crypto casino that doesn't contain your favorite games, after all. This feature, however, goes beyond the gameplay and basic graphics.
The support of cryptocurrency will be the key thing you should look into here. Do you have access to enough bitcoin casino games? That should be the first thing you check. Ensure that the games accept cryptocurrencies and other payment methods. Check to see if you can place a wager using the cryptocurrency directly, or if you first need to convert it to another currency.
Use the demo option next. The majority of reliable and honest online casinos give you the option to play games with fictitious funds. It will help you determine whether the casino is trustworthy or not.
Make Sure Payment Gateways Are Secure
There aren't many factors left to think about if you're satisfied with your game collection. The second important piece of advice is to look at your payment options. Payments with cryptocurrency ought to be possible, of course. But do alternatives like credit and debit cards exist in sufficient numbers? Does it work with the cryptocurrency wallets you use?
These kinds of factors will enable you to decide whether or not it is the right platform for you to gamble on. You must also look into the payment security it employs. For instance, blockchain technology is used by crypto casinos in addition to normal SSL encryption. There are many bitcoin casinos that have been tested for payment security.
Check the wagering requirements after claiming the bonus in addition to the payment alternatives. Check the withdrawal and deposit restrictions and claim any bonuses that may be available.
Be On The Lookout For Expansion Features Or Crypto Support
Ask the crypto casino if it intends to add other coins and increase its support. The casino will inevitably be a more lucrative platform if it continues to grow and incorporate other cryptocurrencies. Additionally, if it is not restricted to a single Bitcoin or particular cryptocurrencies like Litecoin, Dogecoin, and Ethereum, you will gain. It ought to grow more.
The better the casino's prospects are of earning your trust and being a dependable place for you to play, the more adept it is at adjusting. Therefore, bear these things in mind.
The Conclusion
Bonuses and jackpots are frequently offered, especially in cryptocurrency casinos. But avoid being seduced by these. To make sure you're visiting a legitimate website with reliable sources, look for the aforementioned warning signs.
Make sure you also practice security on your end. When looking for a trustworthy online casino, look at the RTP and abide by the general recommendations. The best crypto casino may then be determined by adding these six criteria.