Year 2020 in Review: Statistics on Esports Betting by LOOT.BET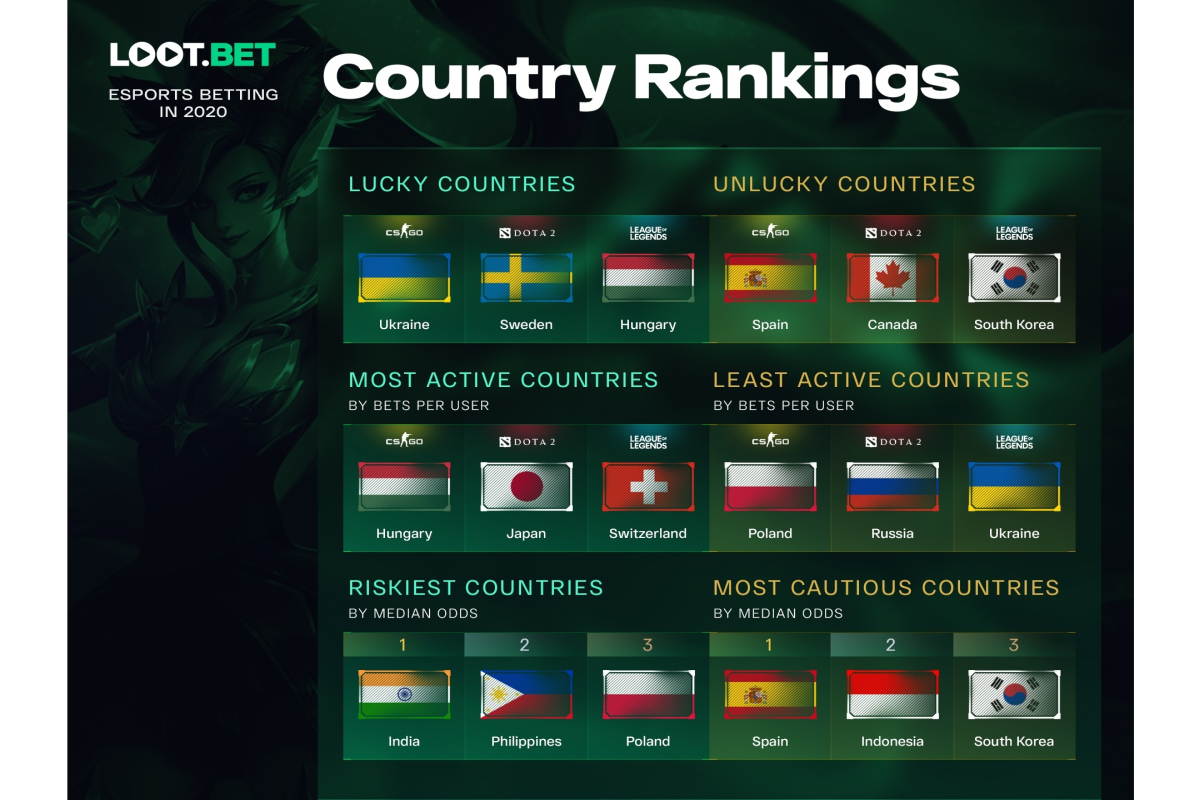 Reading Time:
2
minutes
Bookmaker LOOT.BET has summarised the past year's statistics on esports betting. According to the research, Counter-Strike: Global Offensive tops the list as the most popular discipline to bet on in 2020, the biggest winnings from a single bet reached as much as €6 540, and the luckiest bettors came from Ukraine, Sweden, and Hungary.
In 2020, the greatest share in betting volumes on LOOT.BET belonged to CS:GO, occupying a lion's share of more than 53% of the total money placed on esports. The second place in the respective chart was occupied by Dota 2 with a share of 35%, while the third place was occupied by LoL with 7%.
It's interesting that in the context of classic sports being paused due to the COVID-19 pandemic, FIFA 21 — previously one of the least popular games — managed to finish fourth, and Valorant, being a newcomer in the esports world, placed seventh, ahead of established disciplines such as Overwatch and Rocket League.
The most successful bet on LOOT.BET for the past year brought a bookmaker's client €6 520 of net profit, with only €20 risked and the total odds of 327.
By average bet size, the leader was LoL (€32.34), followed by King of Glory (€30.65) and Call of Duty (€27.20). Here, the two most demanded games – CS:GO and Dota 2 – end up at the 10th and 11th place, with €21.41 and €20.64, respectively.
Within the 'big three' esports games, LOOT.BET's users placed the most money on the following events – ESL One Road to Rio (CS:GO), Epic League (Dota 2), and Legends Pro League Summer (LoL).
The most popular teams for betting in their disciplines were Na'Vi (CS:GO), Team Nigma (Dota 2), and T1 (LoL). By average bet size, the champions are Team Liquid (CS:GO), Just Error (Dota 2), and Victory Five (LoL) whilst the max bets in the respective disciplines belonged to Heroic (CS:GO), Team Aster (Dota 2), and DAMWON Gaming (LoL).
The most money, in total, were won thanks to Sprout (CS:GO), VP.Prodigy (Dota 2), and FlyQuest (LoL). The teams that disappointed bettors the most were fnatic (CS:GO),Team Nigma (Dota 2), and FunPlus Phoenix (LoL).
Going by profit on every EUR placed, the leaders were Gambit (CS:GO), 496 Gaming (Dota 2), and LDLC OL (LoL), while the anti-champions were Team Singularity (CS:GO), B8 (Dota 2), and Team Vitality (LoL).
LOOT.BET has also shared statistics for countries, according to which the luckiest bettors were citizens of Ukraine, Sweden, and Hungary and the unluckiest users came from Spain, Canada, and South Korea. The most active, by the average quantity of bets per client, were Hungary, Japan, and Switzerland, while the least active by the same parameter were Poland, Russia, and Ukraine. The highest median odds were recorded in India, the Philippines, and Poland, and on the bottom of the respective rankings are Spain, Indonesia, and South Korea.
Despite a row of notable events being canceled on the grounds of the COVID-19 pandemic, such as The International, in 2020, LOOT.BET showed significant growth. In the past year, the bookmaker saw an impressive 67% increase in betting volumes while active users grew by 58%.

BEA to Open an Esports Performance and Education Campus at Riverside Sunderland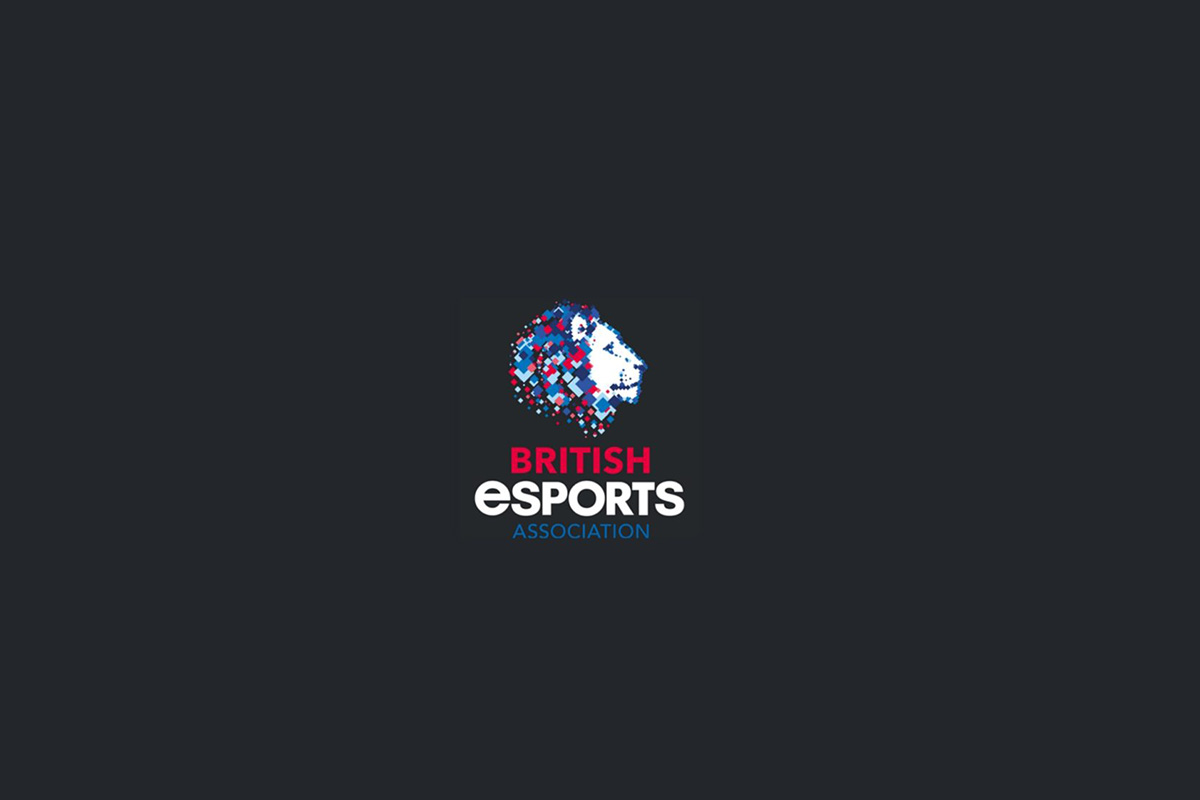 Reading Time:
2
minutes
The British Esports Association (BEA) has announced that it will open an esports performance and education campus at Riverside Sunderland, which will nurture and support the next generation of talent, as interest and engagement in esports grows in the UK.
BEA has made a multi-million-pound commitment to the city of Sunderland, having acquired former retail premises adjacent to the Stadium of Light, where it will establish its National Esports Performance Campus (NEPC).
The NEPC will become a centre of excellence, providing access to state-of-the-art equipment, training and investment that will support Sunderland, the North East and the UK to become a globally-recognised esports hub capable of attracting and developing the world's best esports talent.
The campus will offer educational and coaching courses for players and all other roles within the esports industry and feature dedicated esports classrooms, performance rooms, streaming booths for shoutcaster skills and an arena space. It will also play host to regular esports events, community tournaments, summer camps and be used as a training base for the Great Britain esports team, which recently took part in the Global Esports Games in Singapore.
Chester King, chief executive officer at BEA, said: "The UK is Europe's second-biggest video game market and ranked 6th globally – this speaks to the potential of esports which will capitalise on gaming's popularity, with talented competitors emerging and a growing audience keen to spectate and enjoy esports as a leisure activity. This is a market that we know will explode in the UK and we want to support its growth."
"Sunderland is a hugely ambitious and future-focused city and that aligns very much to BEA and esports, which has vast growth potential and ties into Sunderland's strengths in gaming, digital and sport. The campus will be an inspirational site, a place for players and coaches to work, learn and develop. This is a much-needed facility and through my team's experiences we understand its importance."
Patrick Melia, chief executive of Sunderland City Council, said: "Esports has been a phenomenal global success, and it is a huge growth market in the UK, that will be realised over the coming years. BEA's move puts Sunderland at the beating heart of that, and we couldn't be more pleased."
Councillor Graeme Miller, leader of Sunderland City Council, said: "This is a truly game-changing development for Sunderland, and we could not be more excited about having BEA choose the city for its NEPC."
BLAST Premier Extends its Partnership with CS.MONEY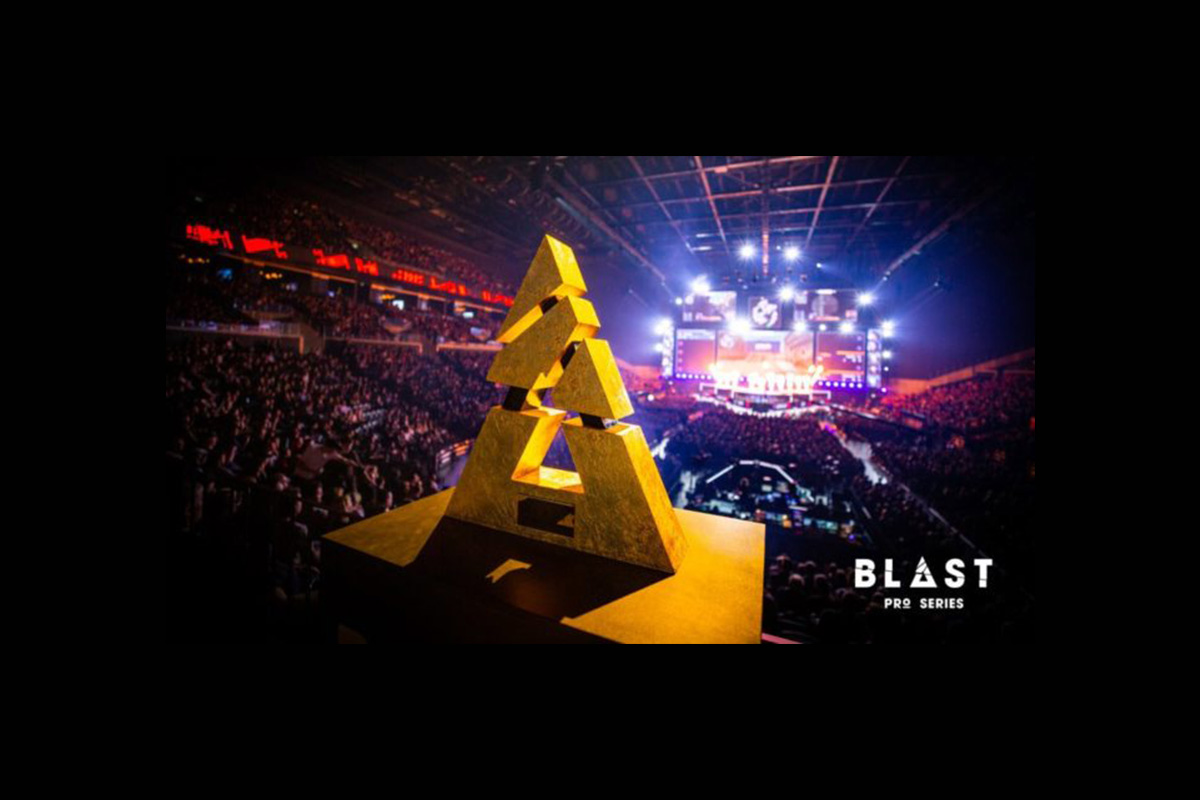 Reading Time:
2
minutes
Leading esports tournament organiser BLAST Premier has extended its partnership with skin trading platform CS.MONEY, taking the collaboration to four years.
The partnership will be centred around educating and engaging esports and Counter-Strike fans on the wide spectrum of skins available to trade and purchase online.
The deal is the first in a number of commercial deals that BLAST will be renewing for 2022, as the company continues to increase the value of its global partnership portfolio in line with its renewed commercial development and future growth plans.
The partnership will see BLAST and CS.MONEY collaborate on a series of premium, player-led content pieces throughout the year along with owning the broadcast segment "Play of the Day". CS.MONEY will have access to a number of physical and digital branding assets across BLAST Premier's seven events in 2022, which typically reaches a global audience of over 150 territories in 18 different languages.
Over the last few years the partnership has become famous for its much-loved CS:GO skin content that features the world's best players taking part in a number of challenges and games that highlight their knowledge and love for skins.
"Extending the sponsorship into a fourth year is testament to the belief and satisfaction CS.MONEY have shown in this partnership, that we've built up from 2019. The result of this hard work is shown by their skin trading platform becoming synonymous with our Counter-Strike tournament and we hope to build on this further in 2022. Four years is a long time in esports and we're really proud of the content and activations we've delivered during this period," Oliver Clarke, Head of Brand Partnerships for BLAST, said.
"Skins have been for a long time a natural part of Counter-Strike ecosystem along with esports. This is why it is so important for us to support the CS:GO community by allowing them to trade skins safely and comfortably and by supporting events like BLAST Premier as well. We want Counter-Strike fans to have more emotions not only from having a new skin in their favourite game but from watching spectacular games. And I am sure that our partnership with BLAST will play a major role in that," Artsiom Rabtsau, Chief Marketing Officer at CS.Money, said.
Yesports Closes $2.25M Round to Launch Esports Metaverse Platform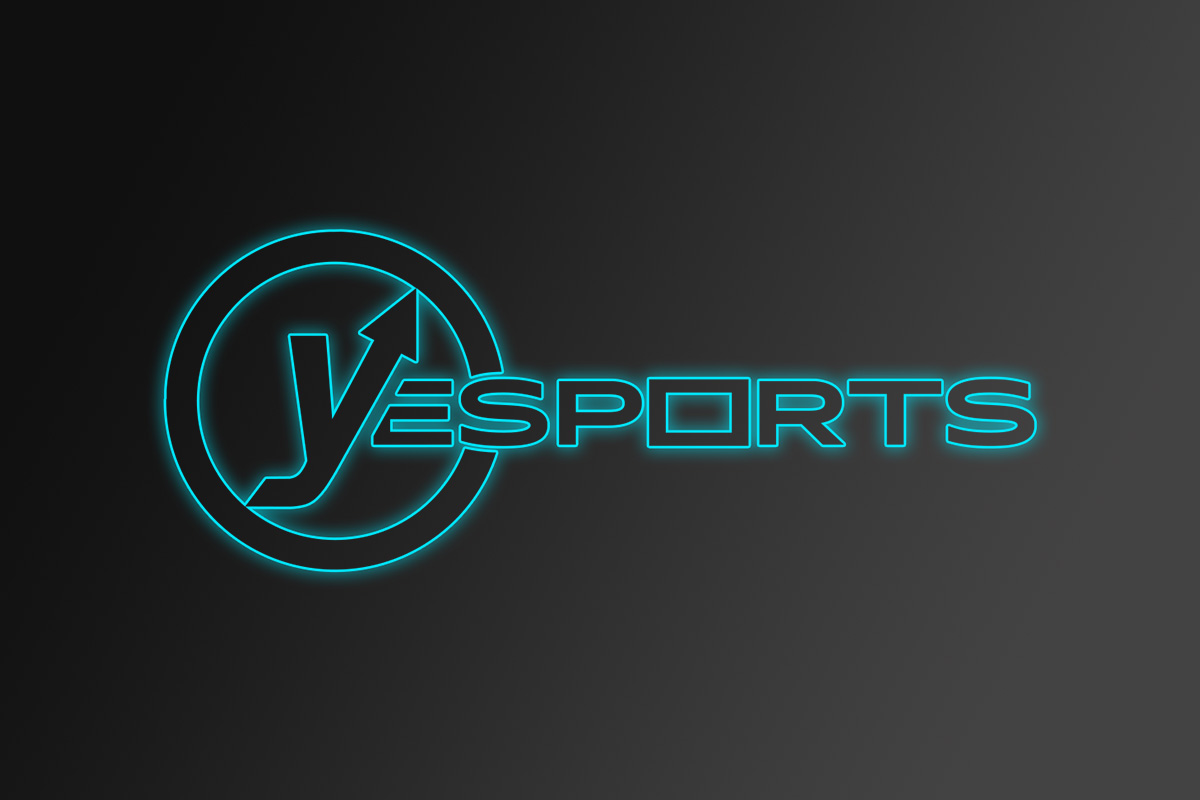 Reading Time:
< 1
minute
Yesports, the world's first eSports engagement platform, has raised $2.25m during its round of seed funding.
The list of investors includes Polygon Studios, Alphabit, Cosmos, Kernel Ventures, Mozaik Capital and NGC Ventures. The fund raised will be used for the development of its NFT-based esports marketplace and esports-focused metaverse.
Yesports represents the first cross-chain metaverse engagement platform (MEP) designed to enable more than 500 million eSports fans worldwide to engage fully with their favourite teams in custom-built metaverse experiences.
The Yesports platform will provide access to exclusive content, community initiatives, merchandise, and more by acquiring or holding NFTs.
The raise follows an initial grant from the $100m gaming-centred NFT fund Polygon Studios founded in July.
Via the Yesports marketplace, fans can trade eSports NFTs across a range of ecosystems, including Moonbeam, Ethereum, Polygon, Binance Smart Chain (BSC), and other EVM-compatible layer-1 blockchains.
Yesports will also collaborate with teams to provide fans with a private metaverse experience, allowing them to vote using DAO tokens and access clubhouses and private team NFT marketplaces.
CEO and Founder of Yesports, Sebastian Quinn, explained Web3 and the emerging metaverse allow for much greater fan participation, engagement and ownership.
"Yesports is the Web3 upgrade the eSports sector has been waiting for and will serve as a portal for eSports fans to participate in this new paradigm," he said.
"We can't wait to get building with teams all over the world."
Steven Bryson-Haynes, VP of Business Development, NFT & Gaming at Polygon Studios, said: "The team at Yesports are building something extremely valuable to the rapidly developing Web3 landscape".
"The eSporting sector's fan base and viewing figures are expanding all the time and Yesports will galvanize this by enabling an outlet for fan engagement," he added.