GrooveGaming hit the crypto-jackpot with FortuneJack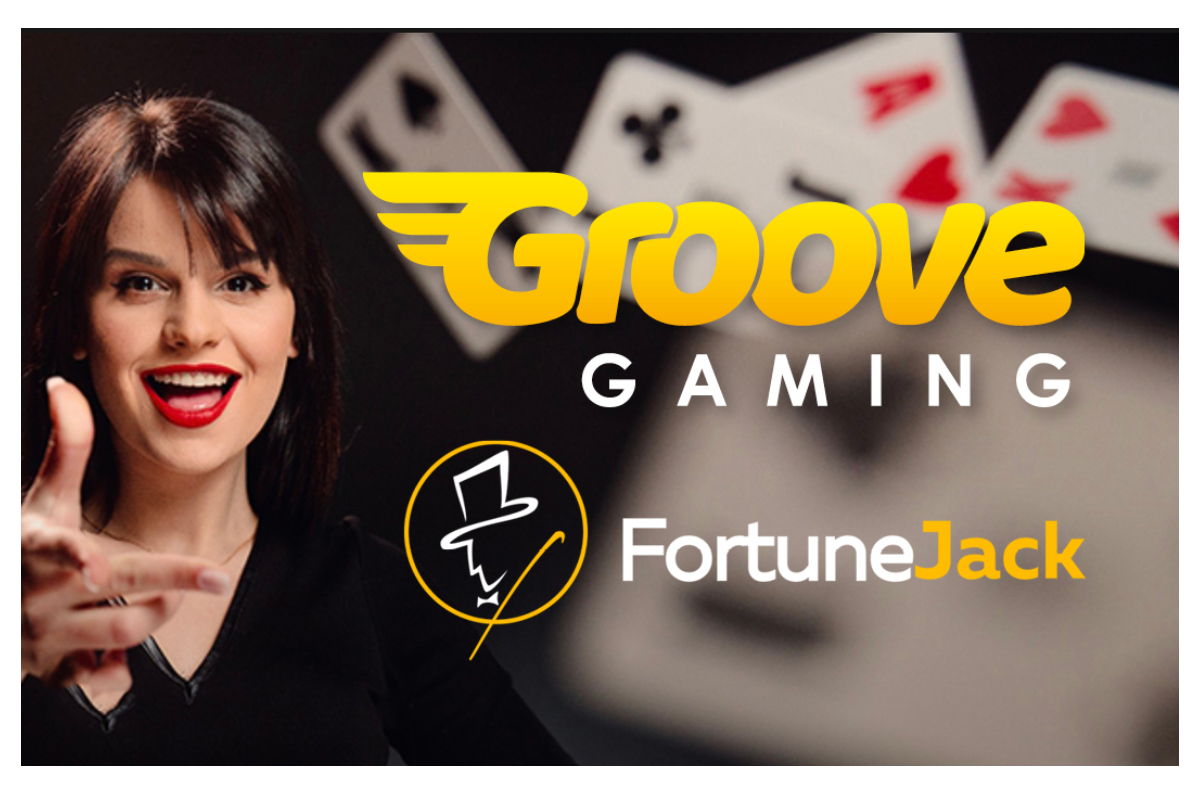 Reading Time:
2
minutes
Aggregator GrooveGaming, the market-leading content and technology supplier to gaming operators across the globe, has signed a content deal with Bitcoin-specialist operator FortuneJack.
GrooveGaming's powerful platform includes over 5000 casino games as well as a wealth of aggregated content ranging from slots, online casino and live casino, to poker and table games, that operators can access via easy integration to drive player engagement and revenue.
GrooveGaming continues to expand rapidly on the back of some of the most robust technology in the iGaming industry. GrooveGaming has been recognised as one of the '10 Best Innovative Technology Solution Providers of 2020′ by IndustryEra, demonstrating that the aggregator's technology development is being acknowledged not only in the iGaming industry, but also from outside it.
Some of the makers of the world-class games in GrooveGaming's burgeoning portfolio include Microgaming, BetConstruct, NetEnt, Genesis, Leap Games Studios, Iron Dog, Play'nGo, Betsoft, Playson, Extreme Live Gaming, Merkur, Spinomenal, Habanero and GettaGaming, amongst others, with the company committed to adding new providers every month to the platform thereby driving choice for players and bringing the latest content to partners.
At the heart of Groove Gaming's expertise is selecting the highest-quality content to differentiate their offering and to drive player engagement for clients. The Groove Gaming team are constantly curating a portfolio of high-profile games, which is then made available to clients as a prebuilt library from which they choose the right regionally-compliant titles for their players.
A major reason why GrooveGaming is becoming the aggregator of choice around the world is that GrooveGaming is powered by technology innovation which provides operators with the ability to activate a range of features that enhance customer experience and engagement, improve retention, encourage extended play and produce a higher yield.
FortuneJack is one of the largest Bitcoin online gambling sites in the world, offering players slots, table games, and live dealer products from a raft of suppliers from around the world. The Bitcoin gambling industry has seen the rapid growth of FortuneJack in recent years, with the brand establishing itself as a robust, community-driven service, offering deposits and withdrawals on major cryptocurrencies including Bitcoin, Litecoin, Dashcoin, Ethereum, Zcash, Dogecoin, BitcoinCash and Monero, amongst others.
Boris Kiknadze, CEO of fortunejack.com said: "Today, FortuneJack is one of the biggest crypto-casinos in the world, and it was natural that we would partner with someone that has robust technology and an established track-record of innovation. We are delighted to sign with GrooveGaming and look forward to a very interesting future together."
Yahale Meltzer, COO at GrooveGaming said: "We work hard to provide the B2B channel with an intelligent single integration solution to make accessing our content library easy and at margins that make sense. We are delighted to join a fellow pioneer in the industry in the form of FortuneJack and we look forward to being of service to the global bitcoin community together with them."

FreeBitco.in Takes the Reins of FUN in Multi-Million Dollar Token Acquisition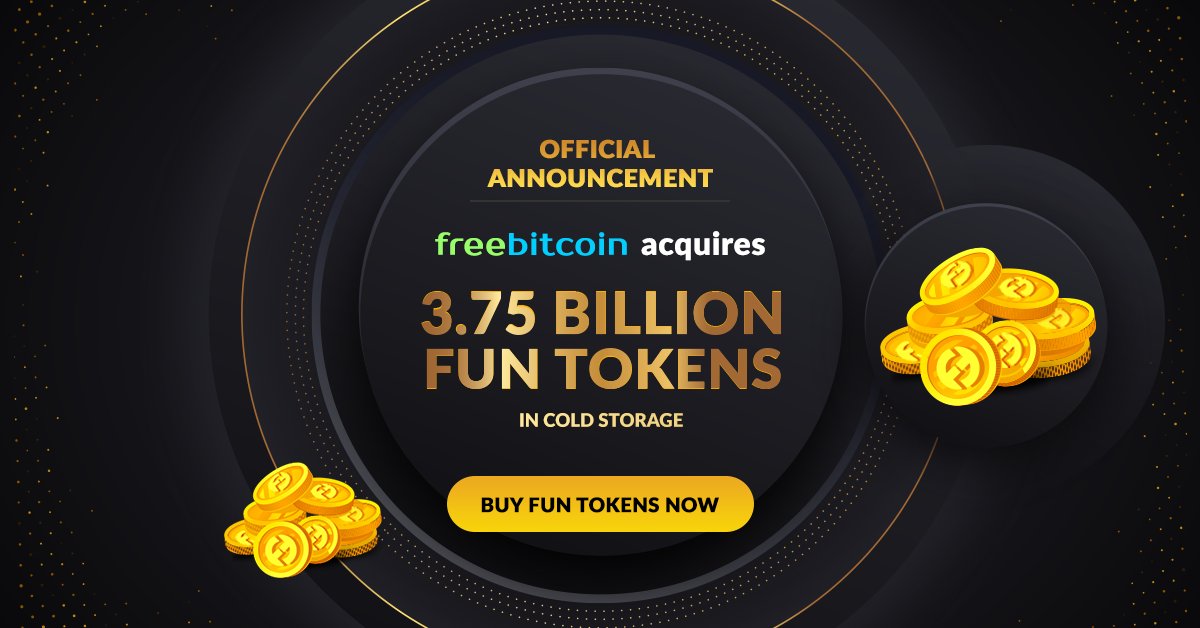 Reading Time:
3
minutes
Through a series of ventures, FreeBitco.in seeks to promote the mass adoption and utilization of FUN Token in the iGaming and Gaming spaces.
FreeBitco.in, one of the biggest Bitcoin iGaming websites in the world, has acquired the majority of FunFair's remaining cold storage of FUN tokens, the native cryptocurrency of the FunFair gaming ecosystem. The cold storage holds 4.45 billion FUN Tokens and FreeBitco.in has acquired 3.75 billion tokens.
Through this acquisition, FreeBitco.in plans to invest in the token's long-term development.
"Since 2013, FreeBitco.in's goal has always been to provide online gaming enthusiasts with a frictionless, transparent, and truly fair experience," said a statement by FreeBitco.in. "There's no better fit than the FUN token to help us significantly enhance our efforts."
The FUN Token
Since 2017, FunFair Technologies has been striving to deliver a guaranteed fair, decentralized gaming experience to the mass market through blockchain technology utilizing the FUN token.
"Despite several industry firsts and significant milestones in proving that use case, it has recently become apparent that FreeBitco.in has developed a different and superior use case for the FUN token," said a statement released by FunFair.
This announcement refers to FreeBitco.in's Premium Membership Program; a feature that incentivizes FreeBitco.in users to buy and hold FUN tokens for significant benefits. This activity has driven considerable volume into the token economy without the burden of significant on-chain transactions.
"There's no doubt that FreeBitco.in's customers are currently generating the bulk of FUN token commercial activity rather than FunFair's customers," continued the statement.
"With this in mind and for the token economy to maintain its recent success, FunFair has agreed to sell the majority of their FUN token holdings to FreeBitco.in."
FUN is an ERC20 token listed on major exchanges Binance, BitFinex, HitBTC, Changelly, and OKEx, as well as decentralized exchanges like Uniswap.
FreeBitco.in's Vision for FUN
FreeBitco.in aspires to grow the FUN token as an independent entity through a series of upcoming projects.
"Our sole objective, as of now, is to work to increase FUN's utility and value," said FreeBitco.in. "We're thoroughly committed to its long-term growth."
Accordingly, FreeBitco.in is preparing to undertake the following initiatives:
1. Strategic Burning of Tokens: FreeBitco.in plans to invest a substantial portion of its bottom line into strategically acquiring and burning FUN tokens to elevate their value over time.
2. Improving Liquidity: FreeBitco.in is working on increasing FUN's liquidity across all markets, thus making it easily accessible and tradeable. This is evidenced by a cumulative influx of $3 million in the FUN/ETH and FUN/USDC trading pairs on Uniswap recently, and other exchanges are set to follow.
3. New Blockchain: Based on the Ethereum blockchain, FUN prided itself on being fast, open, and secure. However, the growth of DeFi on Ethereum has been pushing gas prices up for many months, making the adoption of FUN too expensive for users. FreeBitco.in is actively exploring opportunities to port the FUN Token to a new blockchain that is faster and cheaper.
4. Dedicated Wallet: FreeBitco.in is working on creating a dedicated wallet for FUN users that can operate seamlessly between different iGaming platforms. The wallet would also help users convert their FUN tokens into multiple crypto and fiat currencies.
5. Proactive Development: FreeBitco.in is assembling a development team to build innovative, consumer-facing apps based around the FUN token, thus creating more use cases, strengthening utility, and promoting adoption.
6. Creating Effective Partnerships: FreeBitco.in seeks to build productive partnerships and affiliations with other iGaming entities to promote FUN's identity as a transactional currency in online gambling.
Note: This is not a partnership between the two organizations, namely FreeBitco.in and FunFair Technologies. The aforementioned acquisition and venture is at the sole discretion of FreeBitco.in.
BitBoss Announces Completion of its Integration with DotWallet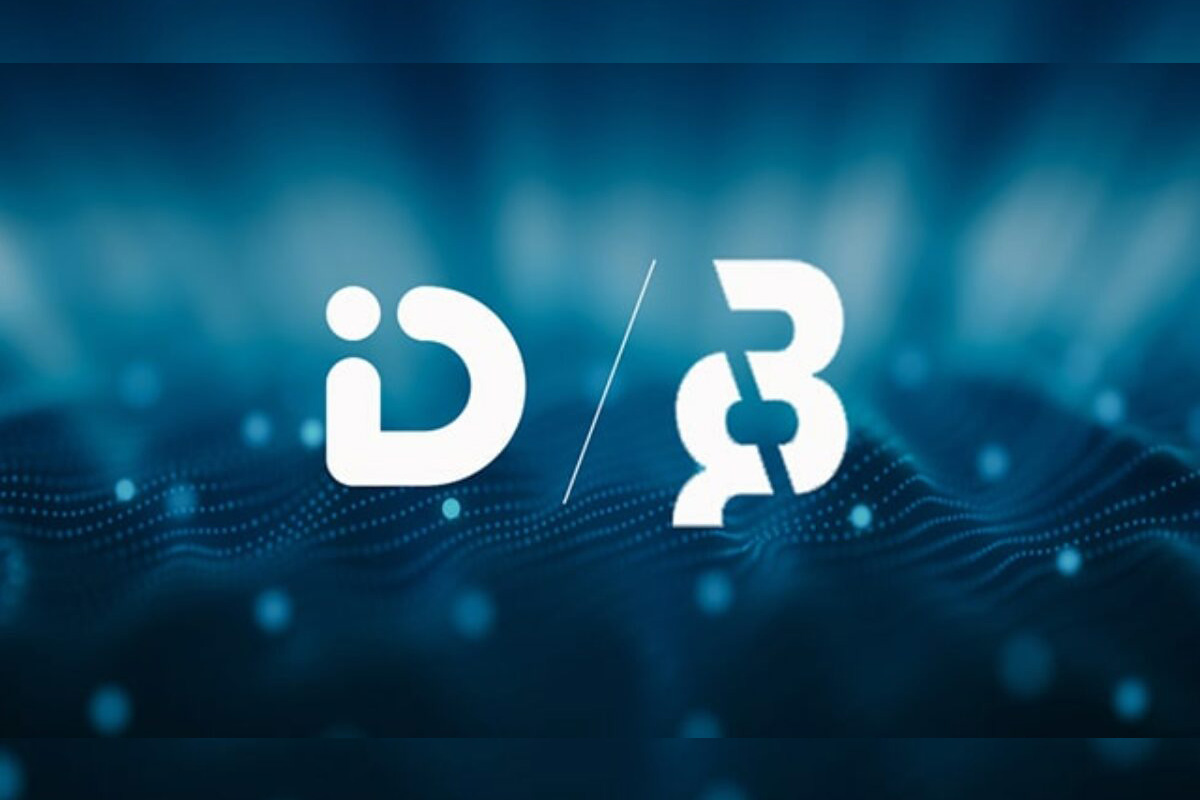 Reading Time:
< 1
minute
BitBoss has completed the integration of its blockchain-based casino application with DotWallet, the popular China-based Bitcoin SV-powered digital currency wallet and application ecosystem.
As a result of the integration, DotWallet users will gain native access to the BitBoss iGaming platform, which is now available for download from the DotWallet App Centre.
DotWallet users can log in to the BitBoss game platform automatically – without the need to register – and are able to start playing after activating automatic payments. Transaction flows and order details, as well as features such as automatic payment limits, are all provided natively within DotWallet, which, together with the security technology integrated with the BitBoss platform, ensures a secure and transparent experience for players at all times.
"Today's news marks the culmination of a months-long process between the BitBoss and DotWallet teams to integrate our leading iGaming technology with their successful digital currency platform. We are excited to be able to offer DotWallet's substantial userbase an iGaming experience which puts fairness first and look forward to working with their team further as we continue to innovate with BitBoss," Matthew Dickson, CEO of BitBoss, said.
"At DotWallet, we believe that there is a bright future for Bitcoin SV-based iGaming applications such as BitBoss, that ensure fairness and honesty for all players. We are delighted to see the combined efforts of our two teams go live today and demonstrate the benefits of a more efficient and transparent digital ledger with Bitcoin SV," Lin Zheming, CEO of DotWallet, said.
10 Years of Crypto Gambling in 1 Picture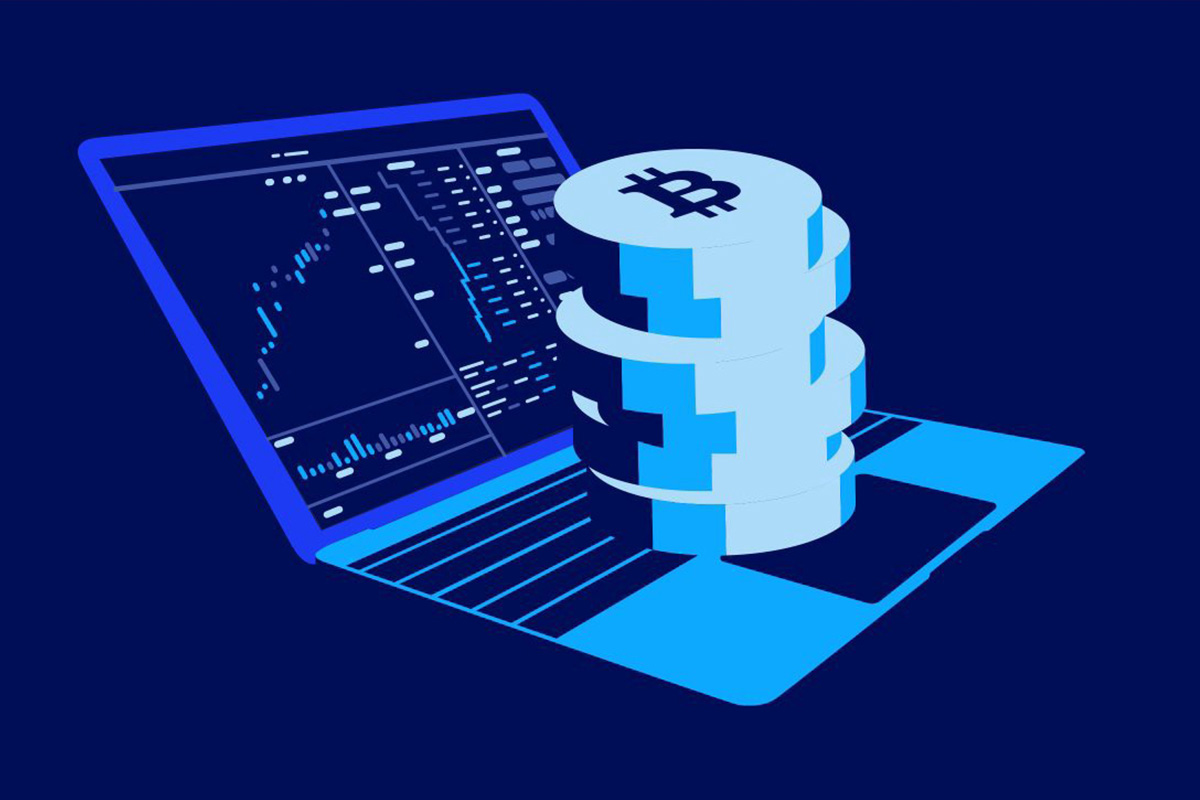 Reading Time:
< 1
minute
A Thing to celebrate or a thing to mourne? That's what's the real value behind Bitcoin, it's never one-sided. 10 years of cryptocurrency in the gambling industry may be good news for the players themselves, but for the governments, it's devastating.
For a decade now, Bitcoin and every other altcoin used on casino websites have thwarted plans of banks and other financial institutions surveilling the monetary activity of their clients. The moment a casino transaction was noticed, the user would immediately be fined with a decrease in their credit score.
Thankfully, that is soon coming to an end. Thanks to a comprehensive infographic created by BitcoinCasinosReviews, we can see how far crypto has come in gambling, and just how further it can still go.
For additional information visit: https://bitcoincasinosreviews.com/
Been there done that
With just a glance at the infographic, we can see that crypto has gone through absolutely everything that the gambling industry could throw at it in the past 10 years.
And at the end of it all, it still stands as strong as ever. Here's to another decade of success for BTC in the iGaming industry and beyond.