"My vision was to create a game that can deliver excitement and anticipation with every spin" – Exclusive interview with Toby Woolhouse, PO at Push Gaming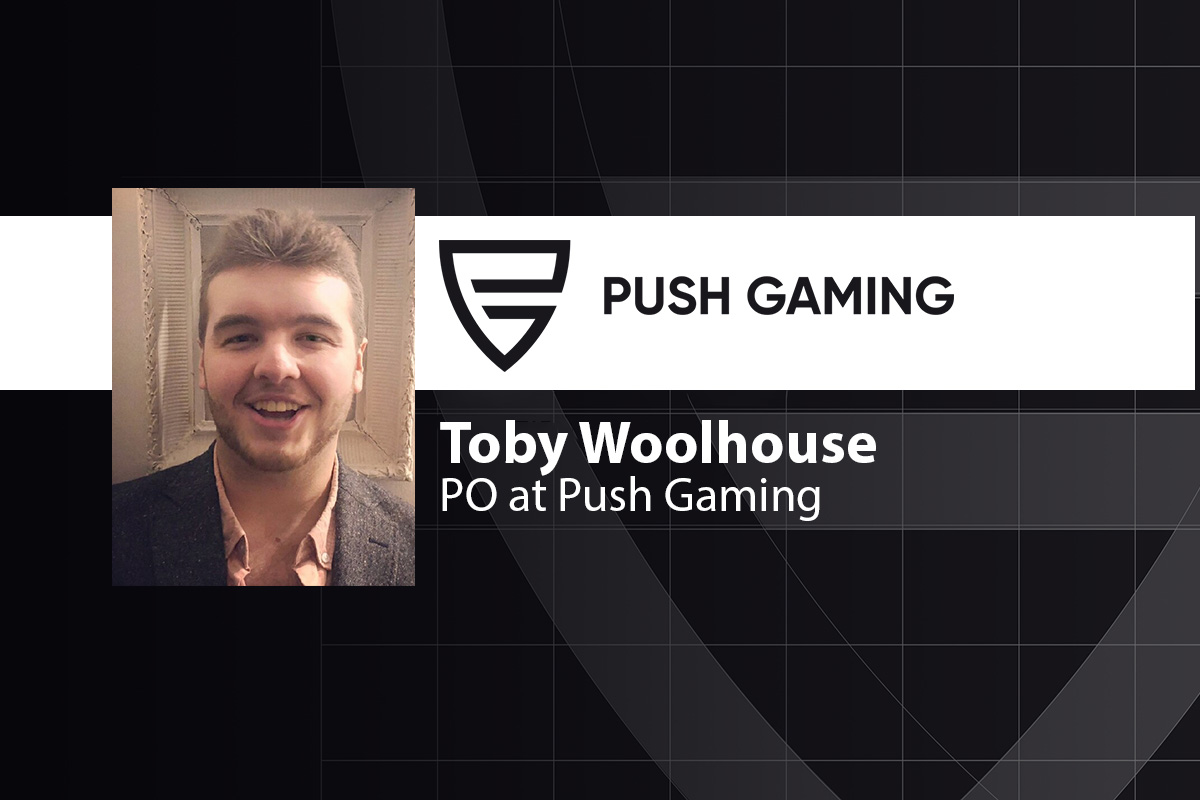 Reading Time:
5
minutes
Push Gaming has made a name for itself as a supplier that always looks to deliver on quality over quantity. In one of our latest exclusive interviews, we sat down with Push Gaming's youngest PO to talk through his vision for their latest slot, Wheel of Wonders, as well as how we should expect player preferences to evolve this year when it comes to entertainment.
Wheel of Wonders marks the final slot released by Push Gaming in 2020, what made this title your favourite? 
As one of the younger POs on the team, I'm very much drawn to providing a gaming experience that can really offer something different. As a passionate gamer, I've always been into Ways and the Cascading style of games, so I really wanted to deliver something that matched the same aesthetics, but also offered a real twist with something fresh and exciting.
The mathematics behind the game also provide something entirely new, especially when it comes to balancing the gameplay. My vision was to create a game that can deliver excitement and anticipation with every spin. As a result, Wheel of Wonders is absolutely crammed with exciting features that ensures that every single part of the game can bring in massive wins of over 1000x! But more importantly, anything can happen along the way, which is what makes the game hugely unpredictable and fun. For me, Wheel of Wonders is a truly entertainment-first product. Every feature is there to engage the player, rather than the usual mode of waiting for free spins to trigger.
Can you tell us a bit about the inspiration behind the game's features?
Features were a massive part of the thought process behind Wheel of Wonders, and we wanted to develop something that would really stand the test of time. I've used a lot of the cascading influences from our games – and rather than your usual 5×3 slot, it instead dynamically expands through each spin, bringing layers ever-changing win possibilities for each spin to really keep things interesting.
To a certain extent it's a relatively new concept, but it's something I really think players will buy into given what we've seen from games with similar ideas. Elk's Gold series has plenty of shared characteristics, as well as Cygnus – which makes me confident that players will really enjoy the hugely changeable gameplay as the fundamentals of the game continue to shift throughout.
Last but not least, for the theme, we wanted to do something that centred around the best of the ancient middle east. Mesopotamia, Babylon, Assyria – we were influenced by them all. Our team put in some serious research into the music and sounds to ensure we could really bring together a disparate set of cultures, and I'm absolutely delighted by the result.
Are there any particular features that you wanted to incorporate that would particularly resonate with current player preferences?
I'm very excited about Wheel of Wonders' variable reel set because it provides the player with a fantastic level of additional engagement. Games with progressive elements such as these are proving particularly popular right now, and I believe the inclusion of gamified features is something that is resonating very strongly with players.
Whether that's randomised sequences that evolve as the game continues, or the expansive selection of completely new combinations of elements, there was a gameplay flow that we wanted to capture, and expanding reels proved to be a great option for doing that.
We took the slot through plenty of rigorous tests and we actually refocussed the game on this mechanic during the creation process. We saw what would make the game even more exciting and we incorporated it into the development, which really allowed us to elevate the parts that were entertaining. For me, the key learning is that we didn't start out looking to tap into a fundamental formula, but rather evolving the title as we created it to come out with a game we were really happy with, and ready to share with our players.
Can you give us some insight into some of the standout moments players can expect in Wheel of Wonders?
For me, there's two things players should look for. The first, and this is the same as any top-quality cascading game; a really fantastic element of unpredictability that will keep you engaged throughout each stage.
The second, and it's something I'm really excited about, is the Base Game wheels – you can effectively work out the prizes you want to see. Because of how variable the game is, and the raft of different prizes and multipliers that come with it, there's just so many ways you can move advance through the slot and begin to really understand what will be the most valuable on the reel at any moment. I think this type of entertainment will really keep players hanging on to their seats, and we've had some really great feedback since its launch.
When it comes to development, is there a signature style at Push Gaming and one that players can recognise across your catalogue?
On one hand, we put a lot of stock into the elements that go into the gameplay experience, as we want to make sure it emotionally satisfies the moment that comes with the pay-out.
When we're making a game, the Push team is always looking to be as flexible as possible during the development process to find ways we can make our games deliver that little bit extra. We're always ready to leverage that during production, and we do everything we can to ensure our games can deliver something that is truly fun to play. Key here is to make sure that our games can still be broadcast years later as a flagship for the brand. Jammin' Jars, Fat Rabbit and Razor Shark are great examples of this from our catalogue, and I'm proud to be part of a brand that really pulls all the stops out to make sure we deliver a premium level of gameplay.
How do you think player preferences towards slots have changed this year?
There are a few conflicting schools of thought here. For me, two things are really popping off right now. I'm a big believer in 'in your face potential' when it comes to the gaming experience, and I think super-clear, big numbers, exciting gameplay and a clear understanding of the mechanics are what's needed right now. Easy-to-understand gamified elements are really taking off too, such as progressive jackpots and the like, and players are really buying into it.
Games crammed with plenty of different mechanics and a wealth of symbols to choose from can create massive wins – which is the holy grail for many, but with it comes plenty of challenges for design and mathematics. From what I've seen over the last few years, there's a strong risk that players may find too many instructions as a barrier to engagement, but I also think that's really opened the door for a massive variation of elements that players can connect with.
Players always look for new experiences and shifting preferences are starting to open the door for mechanic-driven titles, as well as feature-rich slots that offer multiple additional levels of gameplay. As a PO, I'm going to be very happy if that is the case, because it opens the door for us to get even more creative with our content.

Exclusive Q&A with Phil Hubner Chief Business Development Officer at Challengermode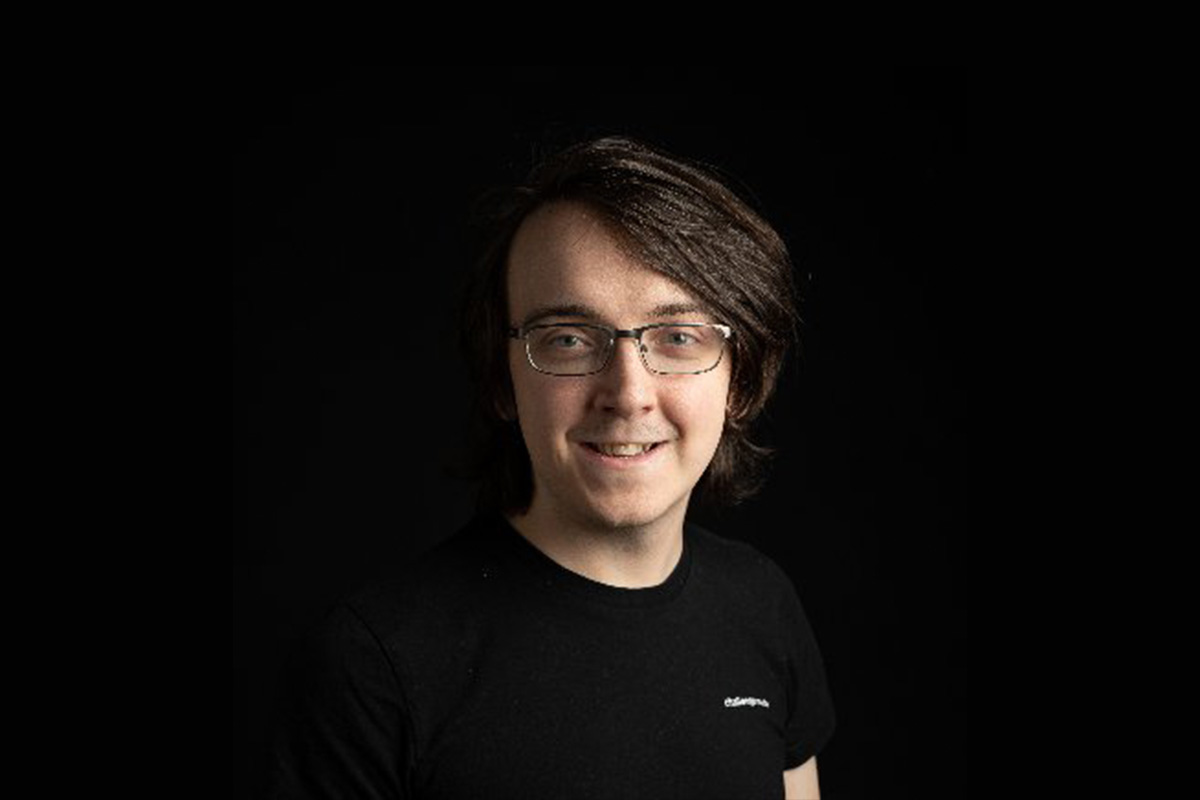 Reading Time:
8
minutes
Retired players become media commentators, or selectors, or coaches, or the sports administrators. That is the trend in most sports.
What about esports? What do esports players do once they retire?
We have with us here Phil Hubner, the Chief Business Development Officer at Challengermode, who was a successful esports player too.
He talks about his esports playing days, his struggles to build a career, his company and the career options available of esports players in the industry.
Q. We shall begin with your esports career. How did your attention turn to esports and how it developed?
A. Like a lot of people in the industry, my introduction to gaming and esports began at a very young age. My first memory of gaming was in 1996. I was 4 years old, sitting in my 21 year old uncle's lap, watching a screen light up with flash rockets, lasers and machine guns in Quake. And then playing my first ever casual match against my brother and my uncle's best friend.
By 2005 I'd spent almost all of my free time playing video games, with the whole of 2004 spent perfecting my craft in DotA. That meant watching videos of the best players in the game, spending my days on IRC networks chatting with some of the top players and getting tips and tricks from them. I was part of the professional German esports organization "mousesports" which accounted for my first real experience with esports. There I managed the team's scrimmage and tournament schedule and substituted as a player on the roster; primarily in practice matches.
A short 4 years later, Heroes of Newerth was released – the first real successor and stand-alone version of DotA. I spent my days playing at a top level, there didn't seem to be much of a chance of making a living from esports in either game. Teams weren't very supportive, there were no actual salaries being paid out, and the prize money wasn't enough to sustain competitors unless they won every single tournament that ran. This was the point I decided that playing, whilst an important part of my free time, wasn't going to be the career choice for me. I wanted to do something bigger, more impactful, and most importantly something that would allow me to pursue a full-time, paying career within this industry.
Q. Could you narrate your transition from an esports player to an industry professional? What are the challenges that you faced?
A. The first step towards making a career outside of being a player involved turning my industry knowledge into a stint in journalism. In 2010 I wrote an email to the up-and-coming esports publication ESFIWorld (now sadly defunct), arguing they should consider reporting on MOBA games like Heroes of Newerth and League of Legends. The CEO welcomed the idea and I joined the team there as a Content Director – an unpaid position – whilst finishing high school.
In 2011 I covered my first industry events – "The International", and CeBIT, where the Intel Extreme Masters World Championship took place. I threw myself into these events, striking up conversations with the tournament operators, commentators, hosts, players and more. I recorded interviews, wrote articles, and attended after-parties – producing over 130 content pieces in a span of just 5 days. But this still fell short of "making a living" in esports. Like many people who want to turn their passion into their career, the main challenge was finding a role that could support me financially. In 2011 I was still a broke student with hardly enough money to buy food at these events. One night, our hotel room got cancelled, forcing us to go back to the hostel we had stayed the night before, who allowed us to sleep on the floor in their storage room – not the best example of a successful esports career!
But this experience did allow me to make a name for myself within the European esports industry. I wasn't famous by any means, but I knew people. One of these people was Michal Blicharz (as of my writing this the VP of Pro Gaming at ESL Gaming) who was the man with the plan on the Intel Extreme Masters. I asked whether there were any openings for internships or junior positions within their company. Within a week I got an offer, quit school and in March 2012 – exactly a year after my first ever live esports event – I attended my first event as an intern under Michal, where I would soon become a Junior Product Manager. With a paying role under my belt, the main challenge became embedding myself fully in the rapidly growing and constantly changing industry, an industry at the forefront of digital marketing.
Moving away from the editorial side of the esports industry – In 2015 I started working with Ben Goldhaber at the time Content Director at Twitch, handling content marketing for Twitch in Europe and managing their mighty social media accounts with millions of followers. I moved to London, and shortly after pitched a new role and department to the current VP of Marketing at Twitch: International Marketing. Following this I saw many opportunities in both the rising esports industry, and the newly discovered land of opportunities that was influencer marketing – managing half a dozen streamers and influencers. This led me to my first role in Business Development in helping build up the Italian esports organization QLASH.
Q. Let's now move to your career at Challengermode. What exactly does Challengermode offer and what's your role as Chief Business Development Officer?
A. Challengermode is an esports platform with a big focus on the grassroots levels of competitive gaming, and a vision to make esports as accessible as possible. In effect, that means we build technology that makes playing in and offering esports competitions seamless. I joined Challengermode in 2017 as Head of Business Development, where I was largely responsible for onboarding the very first partners at the company, as well as devising the company's partnerships and business strategy. I came to this after working in a wider variety of positions around esports, from marketing and communications to product management to business development and strategy. In my current role as CBDO I draw on a lot of that experience to translate greater accessibility in esports into greater value for stakeholders all across the esports ecosystem. I also manage two key departments within the company that deal with acquiring and then supporting partners such as game developers, tournament organizers, esports teams and brands.
Q. A number of young people become esports wizards. Could you tell us the career options available to them once they hit the esports peak and start the downhill journey?
A. I wouldn't call it a downhill journey. I think it's more of a natural evolution to go from player to industry professional. Hopefully my previous answer goes some way to highlighting the breadth of roles that are available in the industry away from the bright lights of being a competitor!
My experiences may be a few years old now, but if you look at the esports industry today, there are a few obvious steps one can take after putting down the mouse and keyboard (or controller) and wanting to fulfill a role within the industry with the background of being a professional player. There are many living examples of players that have turned to commentary and analysis for example. Using their in-depth knowledge of their game to dissect other players' performances.
Another route that many have gone is to become a coach. Much like in traditional sports – years and years of playing will have honed your understanding of the game, problems for individual players to overcome and will have given you a keen read on other teams, their strategies, and their weaknesses. Similarly though, this is only the correct path for the few players that in their playing careers tend to be actively engaged in strategy and tactical choices.
For those with a more entrepreneurial nature, a common trend you'll see is the formation of a new esports team or a company within esports that solves a problem they may have uncovered during their days as a player. You'll find many, many such examples dating all the way back even to some of the oldest esports organizations such as SK Gaming or Ninjas in Pyjamas, but even more so in newcomers such as TSM, G2 Esports or 100 Thieves.
If none of those are the right way to go, luckily the rise of Twitch and the continued success of YouTube have provided any retiring player with an outlet and opportunity to continue their careers even beyond their competitive days. For many viewers, there's little more entertaining (and educational) than watching players who play at the top level of their game. What's better than getting an opportunity to directly engage with, chat, and ask questions to a retired star player?
Q. From a personal point of view, what are the advantages an esports player looking for a career in the gaming industry has, compared to a non-player?
A. Put simply – industry knowledge. Esports is still a very young industry and every year more companies enter the sector than there is talent available to staff them. Professional players, retired or not, will have some of the keenest eyes when it comes to authentically speaking to the esports audience. It's not just an audience for them after all, it will have been their life for the past few years. This means there will always be in-roads for these individuals when looking to move into the business of esports.
Many of them however will experience a heavy reality check when starting this next step of their journey: while they may have a keen understanding of the audience, they might not have many skills directly applicable to their new roles. Be these in marketing, operations, recruiting or what have you. There's good news though: their diligence, discipline and ability to become the best at something will easily translate into other fields outside of the games they played for so long. Besides from the industry knowledge, the soft skills are easily transferable.
Q. Again from a personal perspective, is the industry welcoming enough to the esports players? Any comments on that?
A. Whenever a professional player retires, that person should be seen as a top candidate not necessarily to join your executive team and lead the charge, but at the very least someone that will no doubt be a fast learner and someone that can intently focus on whatever is put in front of them. It is up to the universities, colleges and companies in the space to provide these paths for these players; but likewise up to these players to identify and accept where they stand within a professional context, how applicable their skills are, and where they may be lacking.
I have no doubt that anybody capable of being the best out of millions of players in any given game will likewise be capable of being the best at many other jobs and tasks thrown at them; that they will learn them quickly and learn how to excel at them, and if we do a good enough job at telling the stories of former professional players and their careers, we can give hope and inspiration to current and future pro players, whilst reassuring companies that former professional players are likely to be top-tier hires if provided the right guidance and opportunity.
Q. What are the potential roles and positions in the gaming industry that particularly suit esports players?
A. Using some of the roles I mentioned previously as examples, commentators and analyst roles lend themselves well to the kind of esports competitors that are naturally charismatic and have an ability to speak concisely. Players choosing to go down this path are often at the mercy of the audience. When it comes to coach roles oftentimes this is a natural fit for team captains, those who have been on the frontline in leadership positions before have an understanding of what different team members need and how to handle group dynamics.
Many retired players have found ways into game balance and later game design teams either for the very same games that they were once competitive in, or for new games in the same, unexplored genre. After all, who understands MOBAs better than someone who has played one for tens of thousands of hours?
Ultimately what roles in the games industry that suit esports players depends greatly on the player themselves. What skills they have and what interests them. There are myriad roles out there for players with a solid industry knowledge base to get involved across art, design, marketing, communications, business, finance etc. It all comes down to what they want to do.
Q. Finally, as someone who has experienced it from both ends of the spectrum – as a player and then as an industry professional – what are the changes you would like to have in the esports vertical in the future?
A. What may be missing today is a safety net catching and training those players that don't fall into the categories I've mentioned above. Those that aren't as entrepreneurial or self-driven, and those that maybe want to step one further step away from the game itself than a role as a commentator, analyst, coach or game designer would allow them to. I'd like to see more organisations taking responsibility for the futures of their current talent. Not just for the sake of the competitors themselves, but for the sake of the industry as a whole.
SIS interview: Breathing new life into the 49's offering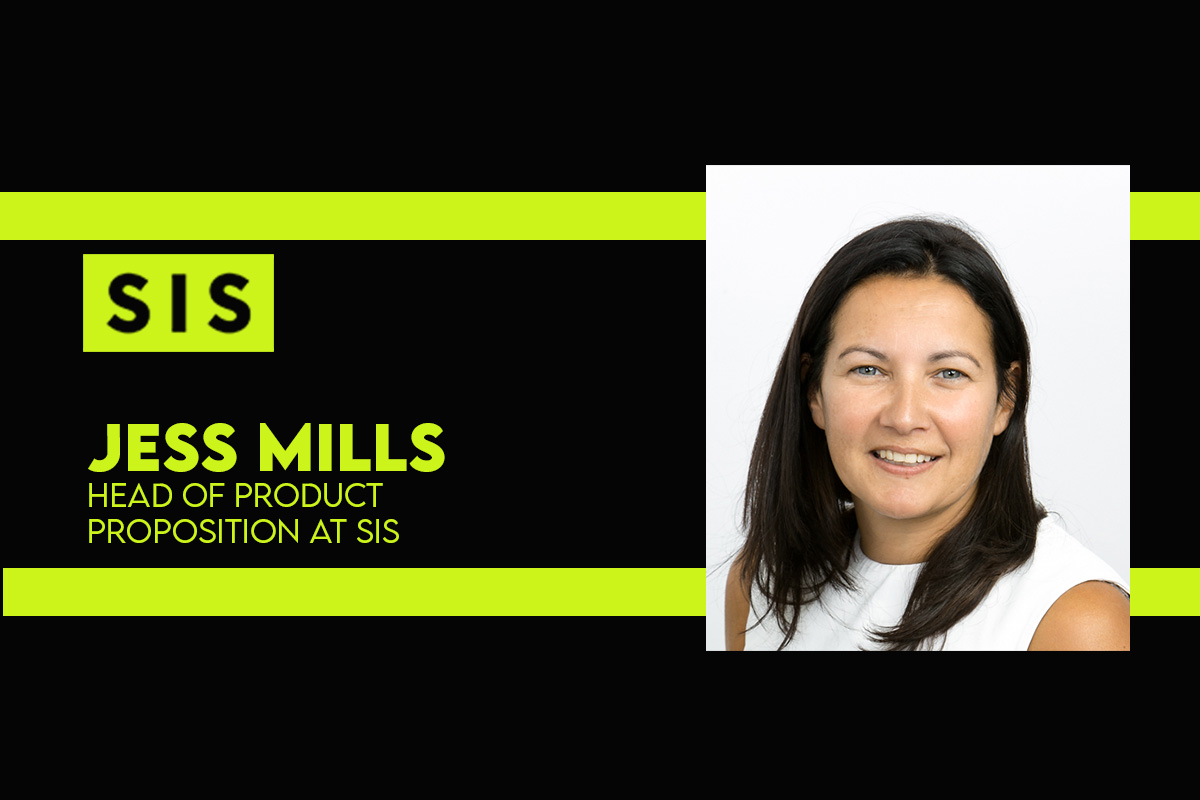 Reading Time:
4
minutes
Jess Mills, Head of Product Proposition at SIS, caught up with European Gaming to discuss how the company has revamped the popular 49's draw and the huge potential to grow the numbers product globally.
Why did SIS acquire the 49's brand and how does its addition fit within the wider SIS strategy?
SIS's strategy for a number of years has been to diversify further online and internationally and this has proved to be successful as we have made significant inroads into new markets across the world. It is important however to ensure you have a diverse portfolio of products as each territory has different needs due to customers wanting to bet on various things in different ways. 49's therefore allows us to broaden our product portfolio in other verticals – numbers and virtuals – enabling us to target additional territories and help expand our international footprint.
49's was a product and business that we knew inside out as we had been a strategic partner for 25 years, broadcasting the 49's live draws out of our studios in Manchester and we had supplied the products to our customers in a number of key territories, so the acquisition seemed like a natural next step for us. In addition to this we felt we had the right skills and experience to develop the business and further expand the product internationally.
Can you tell us more about the revamp of 49's and why this is so important to furthering the brand?
49's has been a popular part of the SIS retail service for nearly 25 years. Operators and their customers really trust the brand, it's reliable and is invigilated by a third-party auditor, which gives customers and operators a huge amount of reassurance and confidence in the product. That said, when we looked at the brand, it was clear to us that it required a refresh and there was room for improvement. The important thing was to modernise the product and bring it up to the present day but without alienating the existing loyal customer base in the process.
We redesigned the graphics and logos to be more modern, for example. They're brighter and there's more colour, which makes it look more engaging. We've also given the presenters a slightly new look, but they're still the same presenters that everybody knows and loves, while the music has also been modernised, though you can still tell it's the 49's draw. We wanted to maintain all the best things about 49's but bring the product up to date so it has a modern look and feel.
Key to the revamp has been the addition of the new 39's and Fast 15's draws. What was the thinking behind their development?
The 49's brand is a very popular and trusted brand and we felt that it had the opportunity to expand the product portfolio. The new 39's draw is a very similar format to the original 49's draw but it involves 39 balls, and you pick five balls from there. It runs every 15 minutes, so it occurs much more frequently than our 49's draws, which currently run twice a day. It's also a slightly more streamlined product than the daily 49's draws and is pre-recorded with our presenters. While it's a slightly shorter product, you've still got a good chance of winning attractive cash prizes so there are some similarities.
As for Fast 15's, we've gone in a completely different direction. There are only 15 balls, and you pick three out. While the chances of you winning are far greater, the chances of you winning life-changing amounts aren't as high as with the other draws. It's about reinvesting your winnings for future bets. It runs very frequently – every two minutes which means you never have to wait that long before the next draw.
Where is the 49's product most popular and which new territories are you planning on targeting moving forwards?
49's is an established product in the UK, Ireland, and South Africa with strong customer engagement, so there are plenty of opportunities within our existing territories to cross promote the new products. But there are other territories where customers like to bet on numbers, such as South America and Europe. We've got a great opportunity to take our new product portfolio to these territories where there are keen numbers bettors, but initially we are looking to build on the brand in the existing regions where we know we've got that core following.
What further changes have you got planned for the brand for the future?
Acquiring the 49's brand really is the start of our journey, which is exciting for us as there are lots of opportunities to build on the product. As well as rebranding 49's and getting the new 39's and Fast 15's draws up and running, we have also invested in a new 49's website, which allows us to showcase the refreshed brand, put the presenters at the heart of it, and add our new products when they go live.
It also enables us to generate greater affiliate opportunities. Our new website will allow us to develop even more affiliate relationships with other operators that start to partner with 49's going forward.
There are also additional opportunities for other live numbers products which don't have to be draws. The 49's portfolio also includes virtual horse and greyhound racing and we'll be exploring different ways to enhance our virtuals offering too.
Exclusive Q and A with Tamas Kadar, Founder and CEO of SEON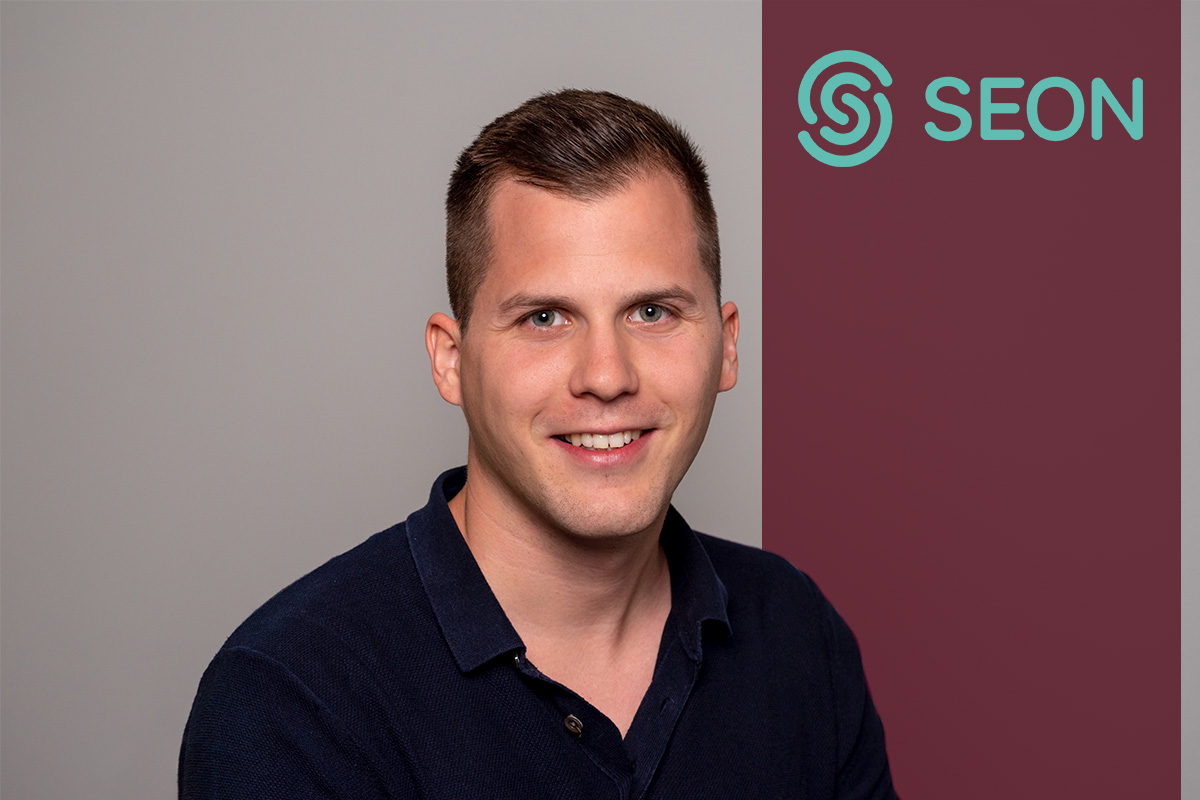 Reading Time:
5
minutes
"The sun literally never sets on SEON", proudly declares Tamas Kadar while talking about the rapid growth of his company over the last few years.
There is more in this interview than such eye-catching slogans. He talks here about SEON's origin, what exactly they do and how they do it. He concludes with insightful comments on fraud detection in the gambling industry and new developments.
Jump straight to the interview more such gems of quotes after the following appetizer about the tech start-up space:
"We have also been a profitable company since 2019, which is rarer than you'd think in the tech start-up space, where so many companies rely on rounds of investment rather than solid business fundamentals."
Q. Let us start from the origin of SEON. Like Google, Facebook and many others, SEON too was founded at a university. While there is a brief intro about it on your website, could you narrate what exactly led to the founding of SEON?
A. Bence Jendruszák and I met at Corvinus University in Budapest and we instantly found that we had a shared interest in cryptocurrency. We saw that there was a gap in the market for a crypto exchange that served Central and Eastern Europe (CEE). When it went live, we were immediately bombarded by fraud attempts, but when we looked at what was currently on the market from legacy anti-fraud companies we found that nothing was really as good as what we knew was possible.
We created our own homebrew anti-fraud solution, and it was so good that other companies asked to use it. We saw that we had a business idea that had far more potential than the crypto exchange, re-focused our efforts, and now four years later here we are.
Q. Talk to us about the growth of the company over the years? Could you provide some statistics?
A. The most important stat is always going to be customer growth: we now have over 5,000 clients ranging from SMEs and start-ups to major international companies. We have also been a profitable company since 2019, which is rarer than you'd think in the tech start-up space, where so many companies rely on rounds of investment rather than solid business fundamentals. Most recently, we hired our hundredth employee, and we're still growing.
Q. What are the recent developments and expansions? How did the company perform in a pandemic-induced world?
A. We've opened offices in four countries now: Budapest, London, the US and Indonesia – the sun literally never sets on SEON.
We also broke a record for the largest ever investment in a Hungarian company when we were funded by Creandum, who were also early investors in Spotify, Klarna and Depop. Their investment and mentorship are already allowing us to create new products and bring them to a much greater audience.
What's more, we adapted well during the pandemic because we have always worked across multiple offices – changing to home working wasn't a major challenge to us. The only difficulty was dealing with the sheer quantity of fraud during the past 18 months, but we have been able to continue to support our clients just as well as we had before the pandemic.
Q. SEON offers two products: Intelligence Tool and Sense Platform. Could you describe how SEON's solution evolved into its present version?
A. The ideas were there from the start, but the technology behind them has gotten more sophisticated. We continually work on increasing speed to detect fraud even faster whilst reducing as much friction as possible for the end customer. At the same time, we build on depth for accuracy to reduce false positives. The more layering and data points we can check gives customers more certainty in each risk score. We also expand our breadth to cover more social signals and digital data points – an all-seeing eye to identify fraud quickly.
Q. How does SEON reduce friction for customers onboarding new users and accounts?
A. We know that customers want a fast, seamless sign-up process. If signing up for a new gaming site takes too long or requires too much work on the part of the player then they will go elsewhere. However, in gaming, as with other high-stakes industries like banking, there are regulatory demands that increase the 'friction' that new players are going to feel before they can start playing. It's also very easy for anyone, whether they are a professional fraudster or just an unscrupulous player, to use throwaway emails, 'burner' phones and easy to obtain fake IDs and synthetic identities.
SEON can run a light and invisible customer profiling system in real time during customer signup that can assign risk scores to each customer – those with high scores will be given extra checks while the majority that are fine will go through with less friction. Since it is running in the background, customers will never know that they are being checked.
Q. What are the major types of fraud that SEON encounters and tackles? What sort of fraud do you think will affect the gaming and gambling industry in particular?
A. There are new forms of fraud emerging every day, so this list is going to be by no means extensive, but in iGaming we tend to see a larger number of low-stakes forms of fraud than in other industries. We find that because many gaming platforms give free bets or credit for new signups there is a lot of multi-accounting, which is fairly easy to find because there's no incentive to create foolproof synthetic identities for a $10 bonus.
We also see a lot of 'friendly' fraud from players as opposed to criminals – players who have been banned creating new identities or unsuccessful players starting chargebacks to get back their losses. It's a very fast-moving space compared to some of the other industries we work with, which is why it's ideally suited for an AI-based system that can keep up.
Q. How does SEON ensure that it does not breach the user data protection and privacy regulations and protocols?
A. We always only use publicly available sources such as open data from social networks when we collect information—things like your browser, your screen resolution and hundreds of other device features.
We don't store this information long-term in all cases – it is deleted after 12 months and not stored in a central database. We are fully compliant with GDPR and the relevant privacy regulations in the areas we operate. More importantly, we are always thinking about the balance between privacy and security in our work.
Q. Could you reveal the expansion plans and product launches in the near future?
A. We have just significantly upgraded our device fingerprinting capabilities based on our research on the kind of setups that fraudsters use to hide their tracks, and this will greatly increase our ability to not just detect fraud but prevent false positives and thereby increase the number of customers.
We also recently rolled out a revenue widget, designed to allow iGaming customers to easily see a snapshot of how much a user has deposited and withdrawn within the past year. Fraudsters usually have high revenue with low deposits as they abuse bonuses and loopholes.
Product updates and improvements are always ongoing as we develop more features that better support our customers and solve real fraud problems that they face.
To learn more about SEON, visit: https://seon.io/