Georgia's gambling industry is steering towards blockchain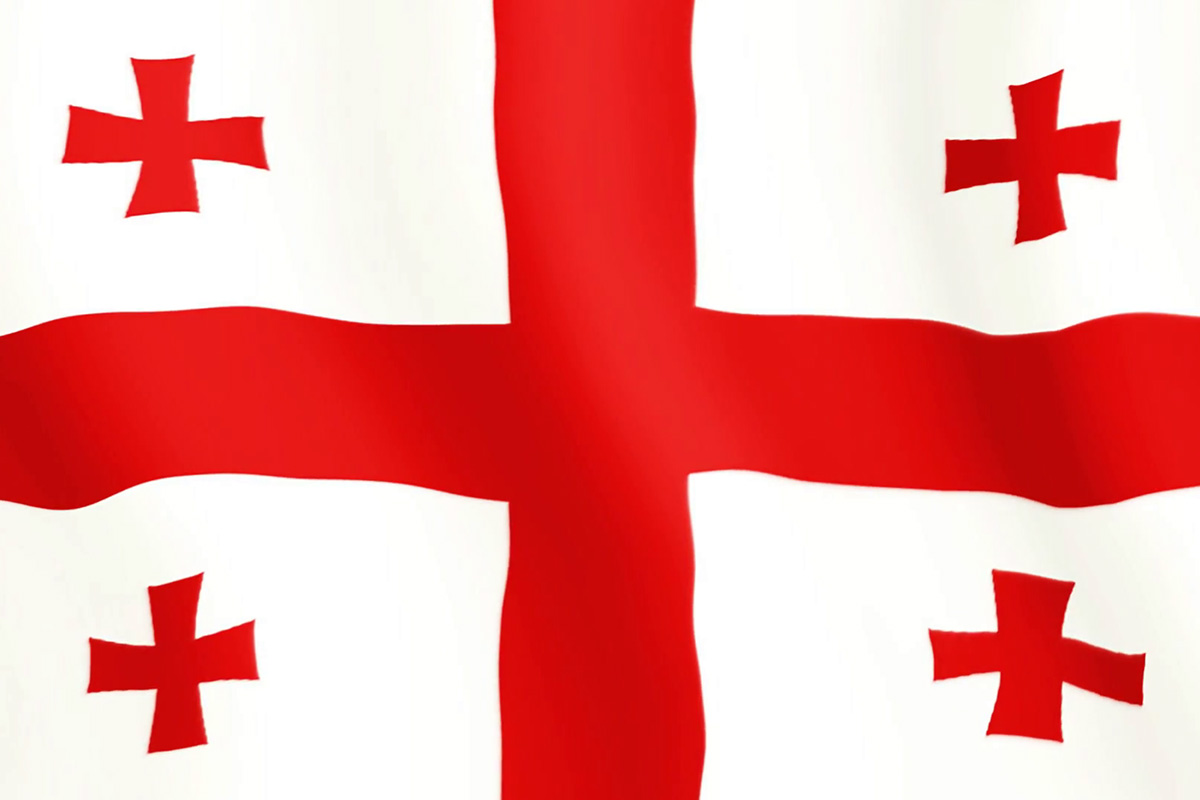 Reading Time:
4
minutes
Gambling is one of the biggest industries in the world. It is getting more and more popular with time and there is still plenty of room for development. The gambling industry varies and has changed in nature quite a few times already. While some countries are very specific with their desires in relation to the gambling industry, others are very open to any new opportunities.
Gambling is developing with rapid speed, and the clearest example for it is the online gambling industry which has become one of the mainstream gambling ways. The countries are adapting to online gambling and thus, get access to the new markets on the daily basis.
Many countries have limited online gambling for their citizens, due to the responsible approach to the subjects, others try to evolve and expand online gambling all over the local as well as international countries. Georgia, which is a small country in the Caucasus region, has a very different and liberal approach to the gambling industry, especially when compared to its neighbors.
Gambling is an especially active part of the country's economy and operation ever since 2014. First amendments and changes have been made exactly in this period, and are still ongoing ever since. Thousands of people gambling in Georgia and despite the small and relatively unstable economy, Georgian online casinos are very popular among the local citizens.
Gambling in Georgia
Bookmakers and online gambling in Georgia are big and still growing industries that employ thousands and generate over 150 million GEL, over $50 million in tax revenue only.
Gambling, as well as sports betting, is a heavily regulated and fully legal sector in Georgia. Moreover, the advertisements, unlike many other European countries, are legal, and thus you can see plenty of banners and signs in major cities as well as online. This encourages more people to take the risk and invest their money and time in gambling activity. As such, Georgia attracts many wealthy visitors for this sole reason.
Technological progress and development have also introduced Georgian gamblers to the new type of gambling, which is a Bitcoin casino and blockchain-based gambling. It is getting more and more popular and is attracting a wider audience. Considering the number of people possessing BTC accounts in the country, the Bitcoin casinos are getting even more popular with time.
In 2017, gambling accounted for 8.4% of total revenue in Georgia's business sector, which was just above ₾71 billion at that time. The possible increase in BTC gambling promises even increased revenue for the country's economy. According to the statistics and observations, BTC gambling in 2021 should increase the overall industry revenue by around another $2 billion.
The forecasts are made according to the previous tendencies and the previous increase of the revenue in gambling, once the traditional casinos have switched to online gambling platforms. The largest one-year increase was recorded in 2015 when the rapid growth of online gambling and sports betting resulted in a 91% increase in total turnover in the gambling sector.
Gambling regulations
During the past several years, the local government has introduced some more regulations and initiatives, in order to make the gambling industry even more appealing and safe for the thousands of players. The tax exemptions for the gambling industry in some parts of the country are the most vibrant ones. For instance, in order to set up a casino, a company has to pay an annual fee of 5 million GEL, which is around $1.5 million. Though, in some regions like Batumi, Gudauri, Bakuriani, Borjomi, and some other resorts, the fee is almost 20x less, which is only 250,000 GEL. The massive interference like this is in order to attract more investors and build new, modern resorts.
According to official statistics from the Ministry of Finance, there are 247 permits for organizing gambling activities in Georgia. The industry paid ₾136.5 million into the state budget in 2018. This is ₾17 million more than the amount of taxes paid in 2017.
The changes in taxation resulted in building new casinos. In Batumi only back in 2018, there were 10 casinos operating and the same amount was for the online casinos. Within the next five years, the amount should increase by 50%. This also increased visitors to the region by 75%.
The development of online gambling has also ceased one more problem. Throughout the past several years, the local casinos have mostly been owned by Turkish businessmen. Though, with the development of the local casinos, many businessmen were able to invest in the traditional casinos and renown the casinos.
The increased online gambling flow is already affecting the local economy and society as well. Thus the development of the Bitcoin casino locally shall attract even more attention. So far, there is no local Bitcoin casino in Georgia, though offshore and international operators accepting Georgian players, can still enjoy Bitcoin gambling.
Gambling and the society
The overall perception of gambling in society is not very positive, as an increased amount of gamblers, increases the risks and problems of gambling in people. Though the revenue and the income the industry generates to the economy still makes the local authorities further continue focusing on the development of online gambling.
According to the official statistics, almost 90% of the respondents on the survey are engaged in any type of gambling activity. The rest of the respondents are at least engaged in sports betting, which is also very important and the most popular activity among the locals.
With all the recommendations taken into consideration, Georgia should maintain a loyal and liberal approach to the gambling industry. It is also tightly linked to the tourism industry and high profits. With the rapid technological development and an entrepreneurial boost in society, Georgia might soon become the first country in the region to introduce Bitcoin casinos and switch to blockchain gambling within the next following years.

InfinityGame Releases Its New Platform, the Lighthouse For Gamers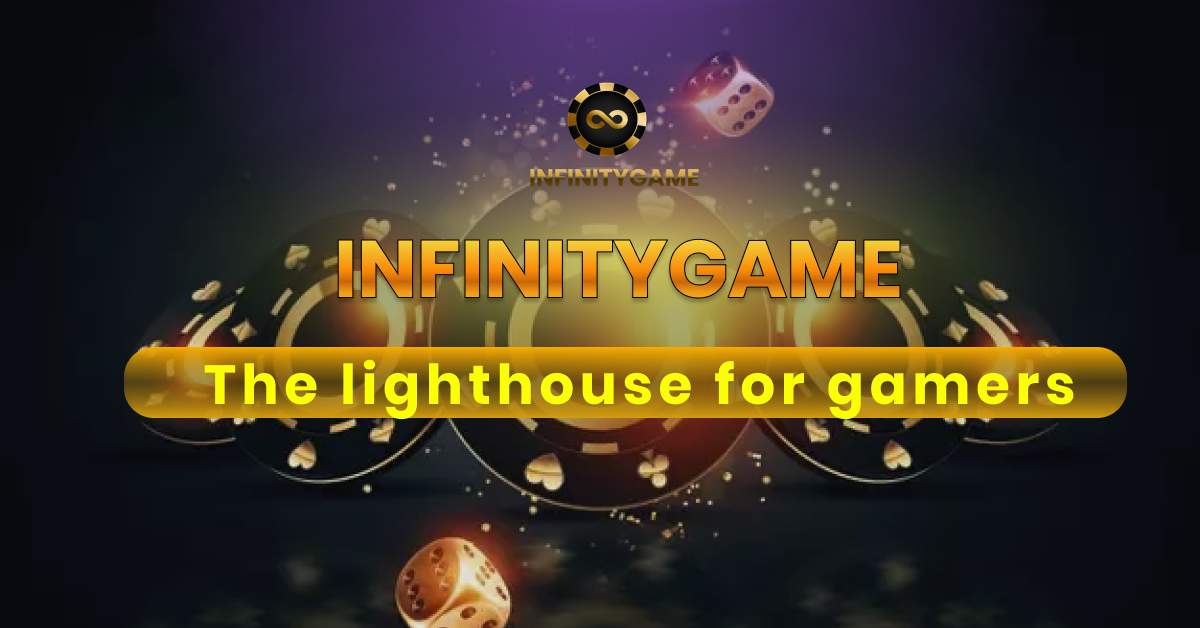 Reading Time:
< 1
minute
Recently, InfinityGame has released its new platform, the Lighthouse for gamers. InfinityGame is an open-source Decentralized protocol – built on Binance Smart Chain working as a lighthouse for gamers on Defi that enables them to enjoy the best experience when swapping, farming, staking and earning $IFG with addictive games.
In the midst of the word Gamefi was coined by blockchains and developers and the phrase refers to a hybrid of decentralized finance (Defi) and gaming activities are becoming popular. Infinity Game expects to redefine the gambling industry as one of the world's first permissioned and transparent high performance blockchain gaming ecosystems. As well as combining the knowledge of industry professionals in both blockchain and gaming in order to deliver an outstanding blockchain gaming experience for players.
InfinityGame token – IFG and the tokenomics
InfinityGame token, so-called IFG, has many features and privileges for its investors as the cryptocurrency of this blockchain-based gaming ecosystem. Infinity Game has a clear tokenomics for IFG to launch that builds the trust for the base-holders of the IFG tokens community.
Token specification
Name: INFINITYGAME
Symbol: IFG
‌Network: Binance Smart Chain
‌Smart contract: 0xbe3D73659bfB5084344dfdDCBcd22fdA7989c3dD
Max supply: 210,000,000 IFG
Total supply: 10,000,528 IFG
Token allocation
Foundation Reserve (burned token): 5,000,000 IFG (2.36%)
Airdrop Campaign: 4,000,000 IFG (1.9%)
Liquidity: 1,000,000 IFG (0.5%)
Gaming and Liquidity Mining: 200,000,000 IFI (95.25%)
Decentraland makes strategic investment in Decentral Games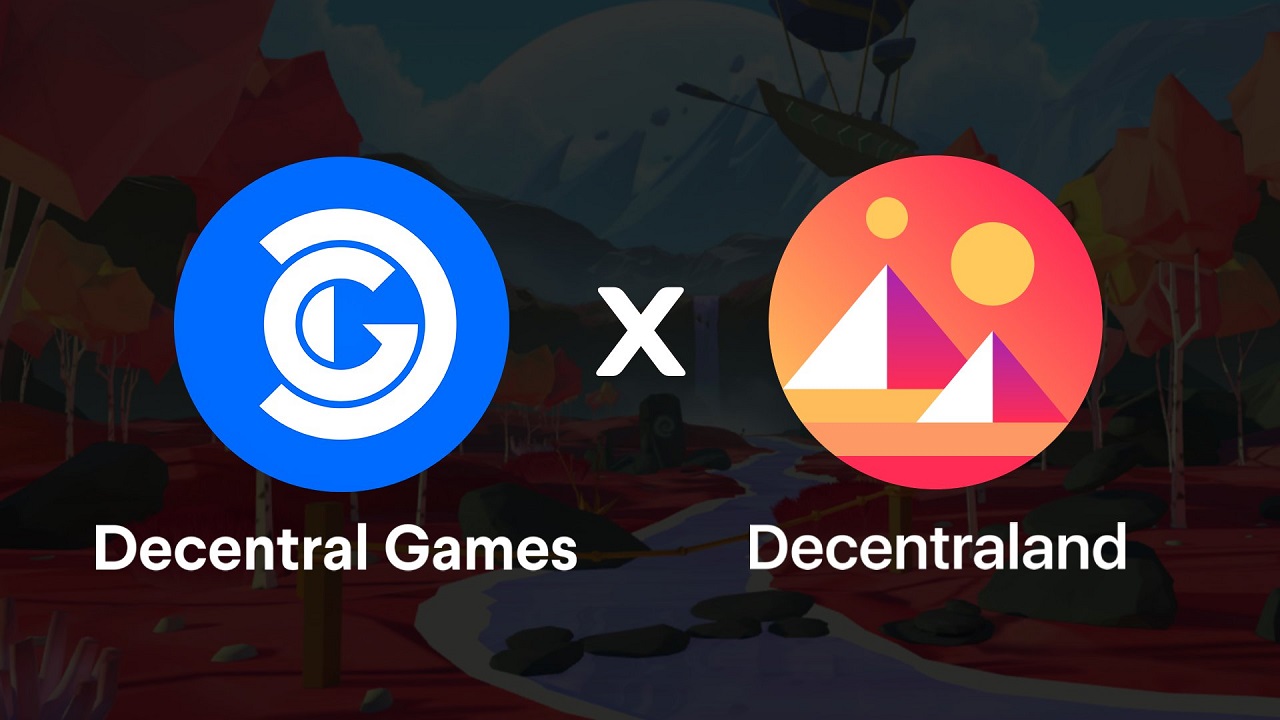 Reading Time:
2
minutes
Companies will deliver Play-to-earn Metaverse Poker, giving huge boost and driving interest and confidence in the disruptive gaming industry
Decentraland, the pioneering blockchain-based virtual world, has made a strategic investment in Decentral Games, a metaverse-native GameFi DAO, in a move that further shows increasing interest and confidence in the disruptive gaming platform.
The investment from Decentraland (MANA) in Decentral Games' (DG) native governance token $DG, an asset that allocates governance votes within the Decentral Games DAO (Decentralized Autonomous Organization) and its nearly $12 million in treasury holdings today, is aimed at helping the platform deliver free Play-to-Earn Metaverse Poker.
"The Decentraland Foundation is thrilled to support Decentral Games in its new play-to-earn gaming in the metaverse," said Agustin Ferreira, Foundation Lead at Decentraland Foundation. "The free play-to-earn architecture has undergone phenomenal growth of late, and we believe it will enable the Decentraland platform and the community to continue on the journey of decentralized expansion."
Mr. Ferreira added that "as a gaming pioneer in the metaverse, we believe Decentral Games is the ideal party to spearhead the next generation of play-to-earn."
The investment deal also represents a massive endorsement of Decentral Games' groundbreaking play-to-earn gaming architecture model that distributes tokenized financial rewards for everyday gamers' participation on the platform.
"This significant deal will enable Decentral Games to debut play-to-earn dynamics applied to a favorite household game, poker," said Decentral Games Founder Miles Anthony.
"Decentral Games is proud to have a trusted investment partner in Decentraland as we roll out metaverse play-to-earn ICE Poker."
Mr. Anthony added that "Decentraland has been a pioneer in building the first iteration of an open, decentralized metaverse, so it's a no-brainer to launch our Play-to-Earn ICE Poker there."
Decentral Games' innovative and on-point spirit in pushing play-to-earn gaming forward has generated recent investment from full-stack Ethereum scaling solution, Polygon, among other respected institutional entities.
In June, DG closed a $5-million funding round led by Collab+Currency. Since then, Decentral Games has continued to execute, bringing play-to-earn to fruition, and announced the new GameFi product, ICE Poker, the play-to-earn and NFT game in September.
Decentral Games has also previously worked with Decentraland. The gaming metaverse blockchain project developed several signature games for Decentraland on a white label basis before eventually establishing itself as an enterprise DAO.
After years of proving the use case for metaverse games within Decentraland's immersive virtual reality environments, Decentral Games is presently thrilled to take its tenured relationship with Decentraland to the next level.
$DG is the versatile, standalone token powering Decentral Games, providing players with a medium of exchange for gaming and governance and liquidity incentives unique to the platform. The model organically incentivizes long-term user growth and customer loyalty through the distribution of daily rewards, empowering Decentral Games customers with the ability to earn a new stream of income on the platform.
As Venture Beat has illustrated, play-to-earn gaming in the Philippines has yielded the potential for residents to earn three times the regional minimum wage. And market indications have clearly shown that play-to-earn is ready for meteoric adoption given its income potential.
Currently, Decentral Games runs multiple metaverse-based play-to-earn and NFT games, including co-branding and business-to-business (B2B) deals with the world's most iconic brands, including gaming giant Atari, Amnesia Ibiza (the temple of electronic music), and Bored Apes Yacht Club (the iconic NFT series).
Socios.Com Partners With LaLiga To Become Global Fan Engagement Partner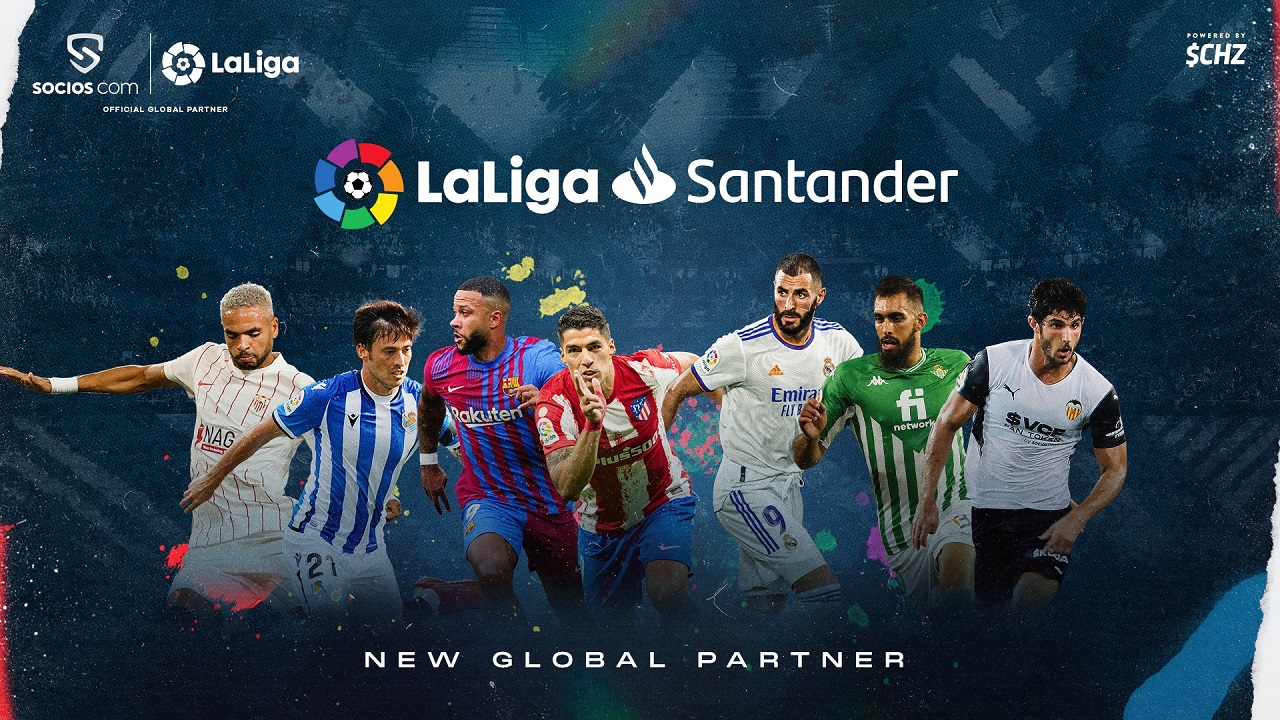 Reading Time:
2
minutes
Socios. com, the leading provider of blockchain-driven Fan Engagement solutions for the sports and entertainment industry, and LaLiga have announced an agreement that will see the creators of Fan Tokens become Global Fan Engagement Partner of Spain's top tier football league.
Socios com and LaLiga will work together to create new opportunities for the league's more than 800 million global fans to engage actively with the brand through the platform's cutting-edge blockchain technology solutions.
This partnership will give LaLiga Santander fans the chance to get closer than ever to their heroes, regardless of where in the world they are based, and to access unique rewards such as official products, signed jerseys, free tickets and once-in-a-lifetime opportunities.
Driven by the central belief that transitioning passive fans into active fans is essential to the future of sport, Socios. com is a direct-to-consumer (D2C) platform that leverages blockchain technology to provide the world's leading sporting organizations with the tools to engage with and monetize their global fanbases.
Since its creation, in 2019, Socios. com has been enhancing Fan Experience across the global sports industry through Fan Tokens, collectible digital assets that provide owners with access to voting rights in polls, VIP rewards, exclusive promotions, AR-enabled features, chat forums, games and competitions on Socios.com.
Over 40 global leading sport organisations across 20 different countries and seven different sports have launched their official Fan Token on the Socios.com app, home to a growing global community of nearly 1.3M sports fans. The list includes LaLiga Santander clubs FC Barcelona, Atlético de Madrid, Valencia CF and Levante UD, as well as other football giants across the globe, Formula 1 teams, esports organisations and mixed martial arts brands, among others.
Fan Tokens have consolidated as one of the fastest growing revenue streams for the sports industry, generating over $200 million in profits for Socios. com's global network in a little over two years since the first token was released.
The partnership with LaLiga, the first major football league to join the platform, sets a new milestone for Socios. com and strengthens its position in Spain, a strategic country in which the company is about to inaugurate its new offices. The agreement also reasserts the position of Socios. com as the global leaders of blockchain-driven fan engagement solutions for the sports industry.
Alexandre Dreyfus, Founder and CEO of Socios. com, said: "We are very excited and proud to be partnering with LaLiga, one of the biggest brands in global sports, with over 800 million fans around the world, and home to legendary clubs that have helped write the history of football."
"The LaLiga partnership will allow us to take another step forward in our mission to bring about a new era of global fan engagement, where fans are no longer spectators, but empowered, active participants".
"It is no coincidence that LaLiga has become the first major European football league to partner with Socios.com. Over the past few years they have earned a reputation for being one of the most innovative brands in sports, leading the way for organisations worldwide in terms of embracing innovation and leveraging new technologies. This partnership is yet another demonstration of their boldness and leadership".
"At LaLiga we are pleased to partner with Socios. com, one of the global leaders in fan engagement solutions for the sports industry. Thanks to this agreement, all our fans around the world will be able to connect more actively with their favorite players and teams. For us it's a way of getting closer to them and offering them new experiences", said Oscar Mayo, Executive Director of LaLiga.