Georgia's gambling industry is steering towards blockchain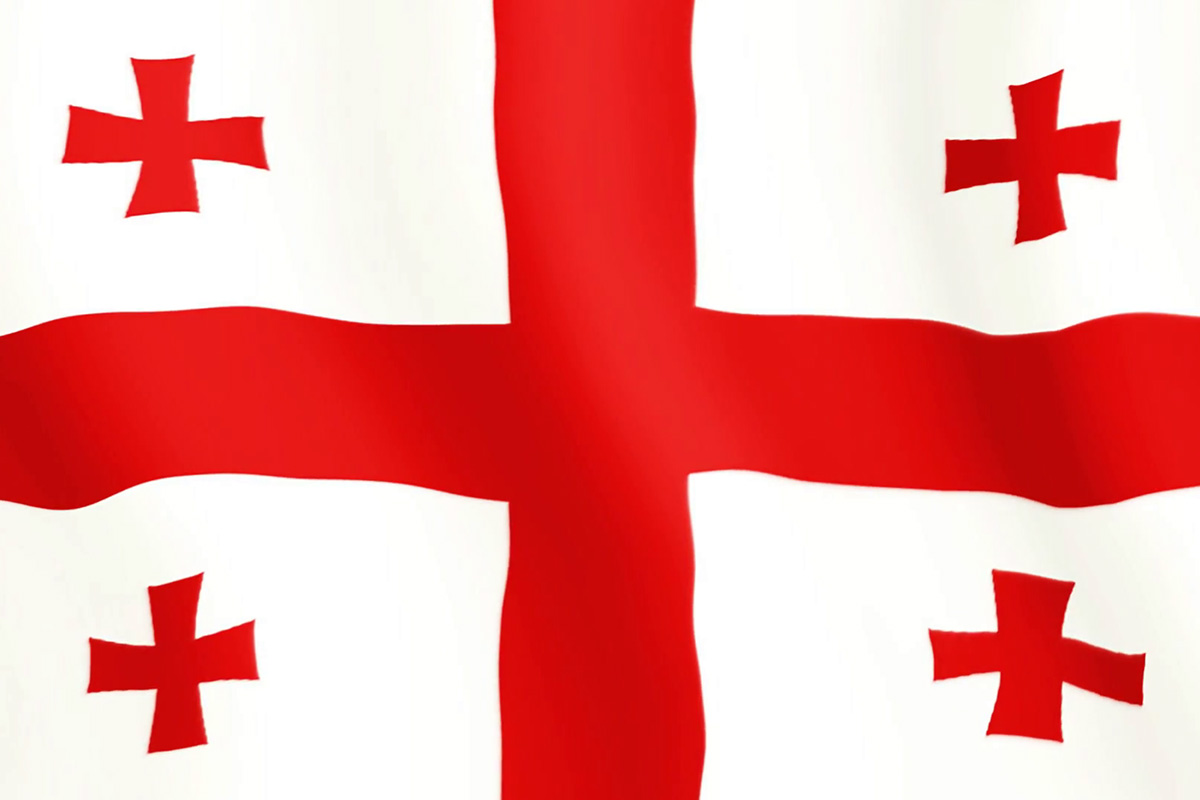 Reading Time:
4
minutes
Gambling is one of the biggest industries in the world. It is getting more and more popular with time and there is still plenty of room for development. The gambling industry varies and has changed in nature quite a few times already. While some countries are very specific with their desires in relation to the gambling industry, others are very open to any new opportunities.
Gambling is developing with rapid speed, and the clearest example for it is the online gambling industry which has become one of the mainstream gambling ways. The countries are adapting to online gambling and thus, get access to the new markets on the daily basis.
Many countries have limited online gambling for their citizens, due to the responsible approach to the subjects, others try to evolve and expand online gambling all over the local as well as international countries. Georgia, which is a small country in the Caucasus region, has a very different and liberal approach to the gambling industry, especially when compared to its neighbors.
Gambling is an especially active part of the country's economy and operation ever since 2014. First amendments and changes have been made exactly in this period, and are still ongoing ever since. Thousands of people gambling in Georgia and despite the small and relatively unstable economy, Georgian online casinos are very popular among the local citizens.
Gambling in Georgia
Bookmakers and online gambling in Georgia are big and still growing industries that employ thousands and generate over 150 million GEL, over $50 million in tax revenue only.
Gambling, as well as sports betting, is a heavily regulated and fully legal sector in Georgia. Moreover, the advertisements, unlike many other European countries, are legal, and thus you can see plenty of banners and signs in major cities as well as online. This encourages more people to take the risk and invest their money and time in gambling activity. As such, Georgia attracts many wealthy visitors for this sole reason.
Technological progress and development have also introduced Georgian gamblers to the new type of gambling, which is a Bitcoin casino and blockchain-based gambling. It is getting more and more popular and is attracting a wider audience. Considering the number of people possessing BTC accounts in the country, the Bitcoin casinos are getting even more popular with time.
In 2017, gambling accounted for 8.4% of total revenue in Georgia's business sector, which was just above ₾71 billion at that time. The possible increase in BTC gambling promises even increased revenue for the country's economy. According to the statistics and observations, BTC gambling in 2021 should increase the overall industry revenue by around another $2 billion.
The forecasts are made according to the previous tendencies and the previous increase of the revenue in gambling, once the traditional casinos have switched to online gambling platforms. The largest one-year increase was recorded in 2015 when the rapid growth of online gambling and sports betting resulted in a 91% increase in total turnover in the gambling sector.
Gambling regulations
During the past several years, the local government has introduced some more regulations and initiatives, in order to make the gambling industry even more appealing and safe for the thousands of players. The tax exemptions for the gambling industry in some parts of the country are the most vibrant ones. For instance, in order to set up a casino, a company has to pay an annual fee of 5 million GEL, which is around $1.5 million. Though, in some regions like Batumi, Gudauri, Bakuriani, Borjomi, and some other resorts, the fee is almost 20x less, which is only 250,000 GEL. The massive interference like this is in order to attract more investors and build new, modern resorts.
According to official statistics from the Ministry of Finance, there are 247 permits for organizing gambling activities in Georgia. The industry paid ₾136.5 million into the state budget in 2018. This is ₾17 million more than the amount of taxes paid in 2017.
The changes in taxation resulted in building new casinos. In Batumi only back in 2018, there were 10 casinos operating and the same amount was for the online casinos. Within the next five years, the amount should increase by 50%. This also increased visitors to the region by 75%.
The development of online gambling has also ceased one more problem. Throughout the past several years, the local casinos have mostly been owned by Turkish businessmen. Though, with the development of the local casinos, many businessmen were able to invest in the traditional casinos and renown the casinos.
The increased online gambling flow is already affecting the local economy and society as well. Thus the development of the Bitcoin casino locally shall attract even more attention. So far, there is no local Bitcoin casino in Georgia, though offshore and international operators accepting Georgian players, can still enjoy Bitcoin gambling.
Gambling and the society
The overall perception of gambling in society is not very positive, as an increased amount of gamblers, increases the risks and problems of gambling in people. Though the revenue and the income the industry generates to the economy still makes the local authorities further continue focusing on the development of online gambling.
According to the official statistics, almost 90% of the respondents on the survey are engaged in any type of gambling activity. The rest of the respondents are at least engaged in sports betting, which is also very important and the most popular activity among the locals.
With all the recommendations taken into consideration, Georgia should maintain a loyal and liberal approach to the gambling industry. It is also tightly linked to the tourism industry and high profits. With the rapid technological development and an entrepreneurial boost in society, Georgia might soon become the first country in the region to introduce Bitcoin casinos and switch to blockchain gambling within the next following years.

Fortuna Sittard Announces Plans to Launch Fan Token on Socios.com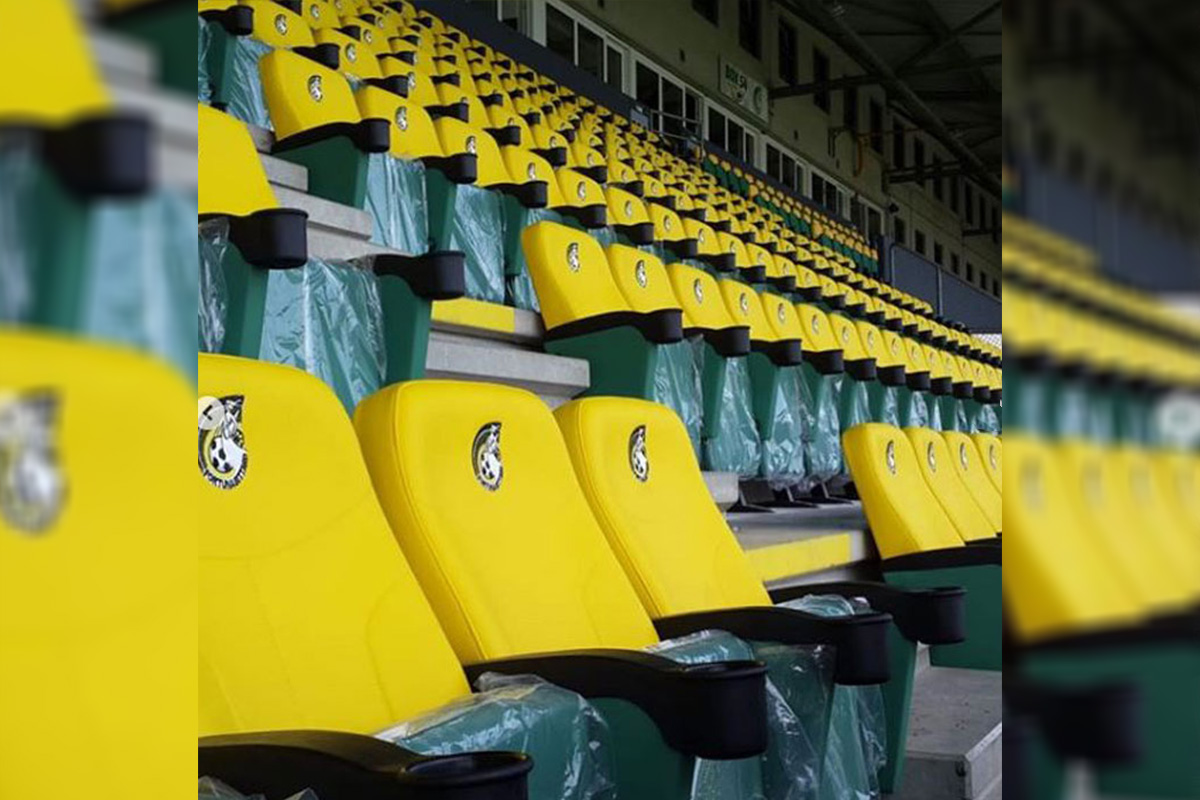 Reading Time:
< 1
minute
Fortuna Sittard, in partnership with fintech blockchain company Chiliz, has announced the plans to launch a $FOR Fan Token on the blockchain-based fan engagement and rewards platform Socios.com.
$FOR Fan Tokens will massively increase the club's ability to engage with its supporters, with fans able to access a wide range of benefits, including the right to vote in multiple club decisions each season, VIP rewards & experiences, exclusive club and sponsor promotions, games, competitions and "super-fan" recognition.
Details on the launch date for the $FOR Fan Token, the price and the first poll will be revealed soon. The maximum supply of $FOR Fan Tokens will be 1 million.
"We are really proud that Fortuna Sittard is the first Dutch team which launches a partnership with Chiliz. This initiative underlines our position and vision as a pioneer in introducing modern practices in our league. We believe that involving our fans in our policy throughout the innovative platform Socios will create a good basis for future decisions. Especially during this time we believe it's important to keep in touch with our fans," Isitan Gun, chairman of Fortuna Sittard, said.
"Fortuna Sittard have consistently embraced digital innovation in order to increase engagement with their fans, so the decision to launch a Fan Token is the next natural step. Fans can look forward to many more ways to engage with their favourite club as soon as the $FOR Fan Token launches, getting the opportunity to influence the club in polls, access VIP rewards, exclusive promotions, chat forums and much more on Socios.com," Alexandre Dreyfus, CEO and Founder of Chiliz and Socios.com, said.
10 Games Join Qudo, A Proof-of-Gameplay Reward Mechanism and Cryptocurrency Powered by the Telos Blockchain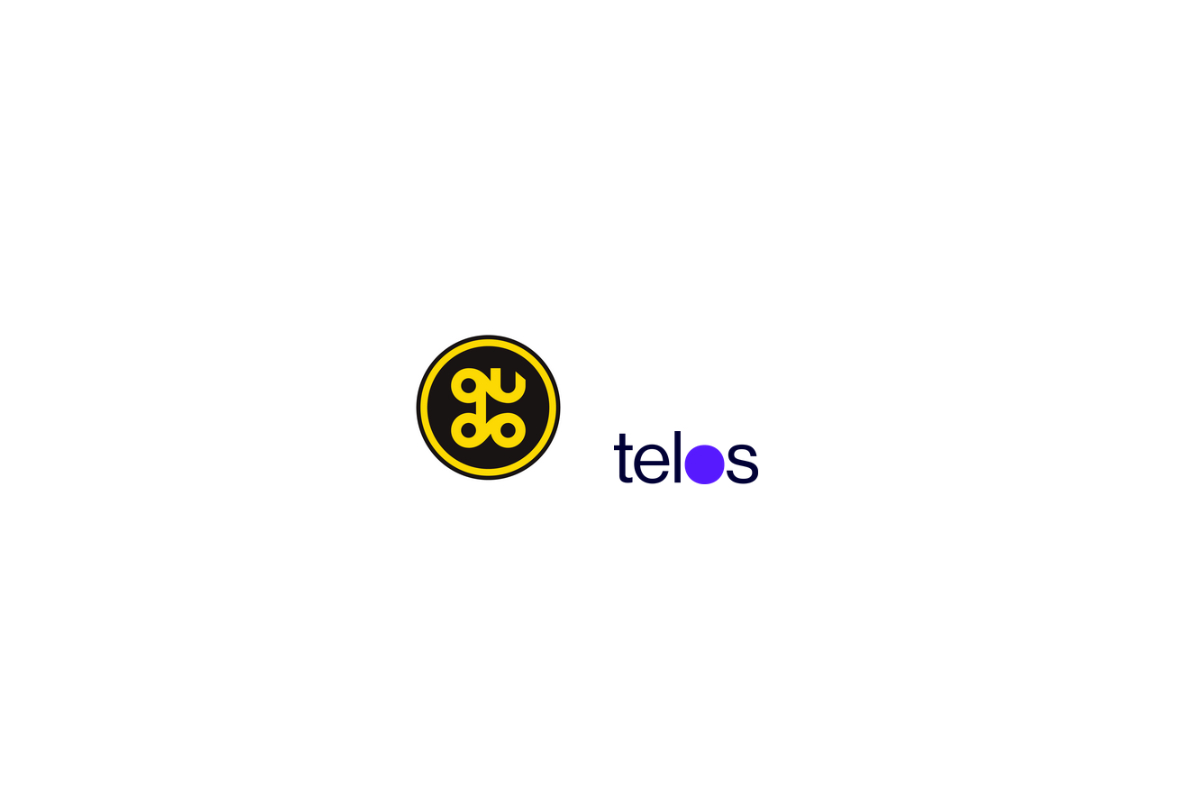 Reading Time:
2
minutes
Qudo helps developers improve their games while rewarding players in cryptocurrency, with no blockchain experience necessary
QUDO, a proof-of-gameplay reward mechanism and cryptocurrency for the gaming industry, today announced 10 games have joined its platform. Qudo helps developers grow their audiences and improve their games by rewarding players in cryptocurrency for their time, scores, and other achievements, all with no blockchain experience necessary.
Qudo is powered by Telos, the second most active blockchain platform in the world. Telos has achieved significant traction in the gaming sector for its high-capacity network and advanced governance features. Qudo opted to build its reward mechanism on Telos because of the network's speed, low fees, and community support.
"At Qudo, we strongly believe that people shouldn't have to understand blockchain technology to start experiencing its benefits, especially when it comes to gaming," said João Abrantes, Co-Founder and Managing Director of Block Bastards, the company behind Qudo. "With the help of Telos, we've made it easy for gamers to register on Qudo and create a wallet without any background knowledge of crypto. We're converting everyday players and game developers into blockchain users with an easy-to-use, rewards-driven platform. We've noticed significant growing interest in Qudo from both games and players, which reinforces our confidence that we're going in the right direction."
Qudo is compatible with any game using the Unity engine, and offers an SDK that makes it easy for developers to seamlessly onboard their games and customize their rewards. Developers can also purchase services with cryptocurrency directly through the Qudo marketplace, such as 3D artwork, modeling, animation, sound engineering, voiceovers and programming. Qudo's rewards mechanism will also allow game developers to monetize without intrusive ads, and to improve their games by offering rewards for spotting bugs, which provides valuable real-time feedback.
A community of more than 1,000 players have already joined Qudo, earning crypto-based rewards for time spent playing, reaching new high scores, and other achievements offered by individual games. Players benefit from never having to transact with PayPal or credit cards, thus avoiding high fees and fraudulent activities.
"Qudo has been a great partner for Telos in demonstrating the network's ability to meet the needs of any developer, including in the gaming sector," said Douglas Horn, Telos Chief Architect. "By giving game developers easy access to Telos-based blockchain features from the Unity development environment, Qudo makes it possible for tens of thousands of games worldwide to quickly add crypto features, expanding the usership for Qudo."
The games now live or coming soon to Qudo include CubiX Fragment, Blox, V8ORS – Flying Rat, FreeBoom, Wizard Rob, Cloud Runner, Versus, AceOfSpace, Time Hardly Waits, SEEDINA, Operation:BoomSlang!, and MoneyLords. Each game is available on mobile, and Qudo plans to expand support for PC games in the near future. Qudo's Alpha version is operating on the Telos testnet, with plans to launch its mainnet version in Q2 2021.
Legia Warsaw Will Become the First Polish Club to Launch a Fan Token on Socios.com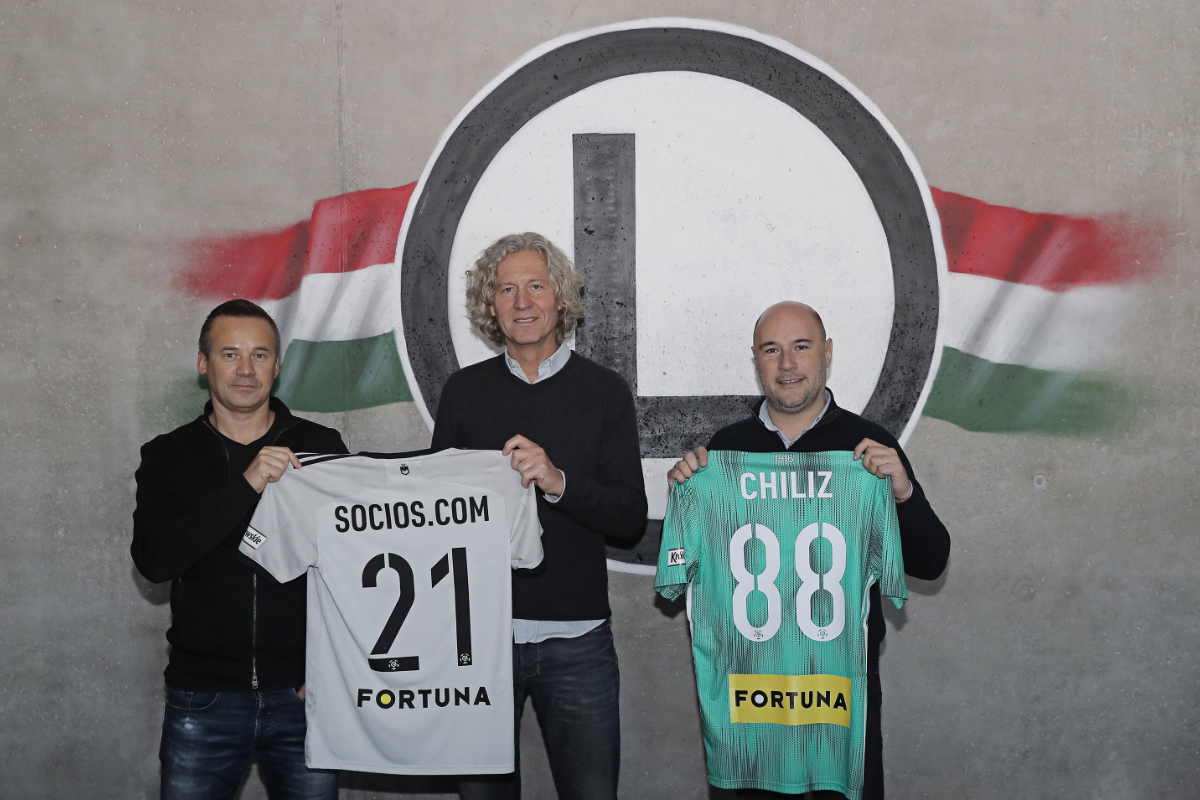 Reading Time:
2
minutes
The reigning Polish champions Legia Warsaw, in partnership with fintech blockchain company Chiliz, have announced plans to launch a $LEG Fan Token on the blockchain-based fan engagement and rewards platform Socios.com in the coming months.
Legia Warsaw are the most successful Polish football club of all time, with a record 15 Ekstraklasa titles and will become the first Polish club to launch a Fan Token in order to increase engagement with their fanbase.
$LEG Fan Token owners will be able to access a wide range of benefits, including the right to vote in multiple club decisions each season, VIP rewards & experiences, exclusive club and sponsor promotions, games, competitions and 'super-fan' recognition.
The club joins a list of 21 major sporting organizations who have partnered with Socios.com to launch Fan Tokens, including FC Barcelona, Juventus, Paris Saint-Germain, AC Milan, AS Roma, Atlético de Madrid, Galatasaray and Trabzonspor. Leading esports organizations Team Heretics, NAVI, OG and Alliance have all launched Fan Tokens on the platform, while UFC have signed a global fan engagement agreement and fellow MMA organisation the Professional Fighters League will launch a Fan Token in the coming months. More major clubs are set to launch Fan Tokens in the near future.
Powered by the utility token Chiliz $CHZ, Socios.com is one of the most active non-financial, consumer-facing mainstream blockchain products in the world and in just over a year it has been downloaded by more than 500,000 people.
Fan Tokens generated over $30M USD in revenue in 2020 that was shared with Socios.com clubs and partners.  In late December and early January several Fan Tokens were listed on major global exchanges, including Binance, driving significant activity, with Paris Saint-Germain ($PSG) and Juventus ($JUV) trading volumes hitting a 24 hour high of $300M in late December.
Details on the launch date for the $LEG Fan Token, the price and the first poll will be revealed soon. The maximum supply of $LEG Fan Tokens will be 5 million.
Paweł Kokosza, Commercial Director of Legia Warsaw, said: "We are very proud that the global brand Socios.com has joined the group of our partners. Pioneering solutions and new technologies, which additionally give our fans unique opportunities to actively participate in the life of our club, are the exact direction in which we want to develop.
We believe that the potential of the most popular sports brand in this part of Europe, which Legia Warsaw undoubtedly is, will allow Socios.com to gain many fans not only in Poland, but also in the international arena."
Alexandre Dreyfus, CEO and Founder of Chiliz and Socios.com, said:  "We're really pleased to welcome Legia Warsaw as our first Polish club partner.
"Very soon Legia fans all around the world will have a new way to get closer to the club they love and will be able to influence the team in polls, access VIP rewards, exclusive promotions, chat forums and much more on Socios.com.
"We're sure $LEG Fan Tokens will be a massive hit with fans and become a very powerful new engagement tool for the club."