Entain Appoints Jette Nygaard-Andersen as its New CEO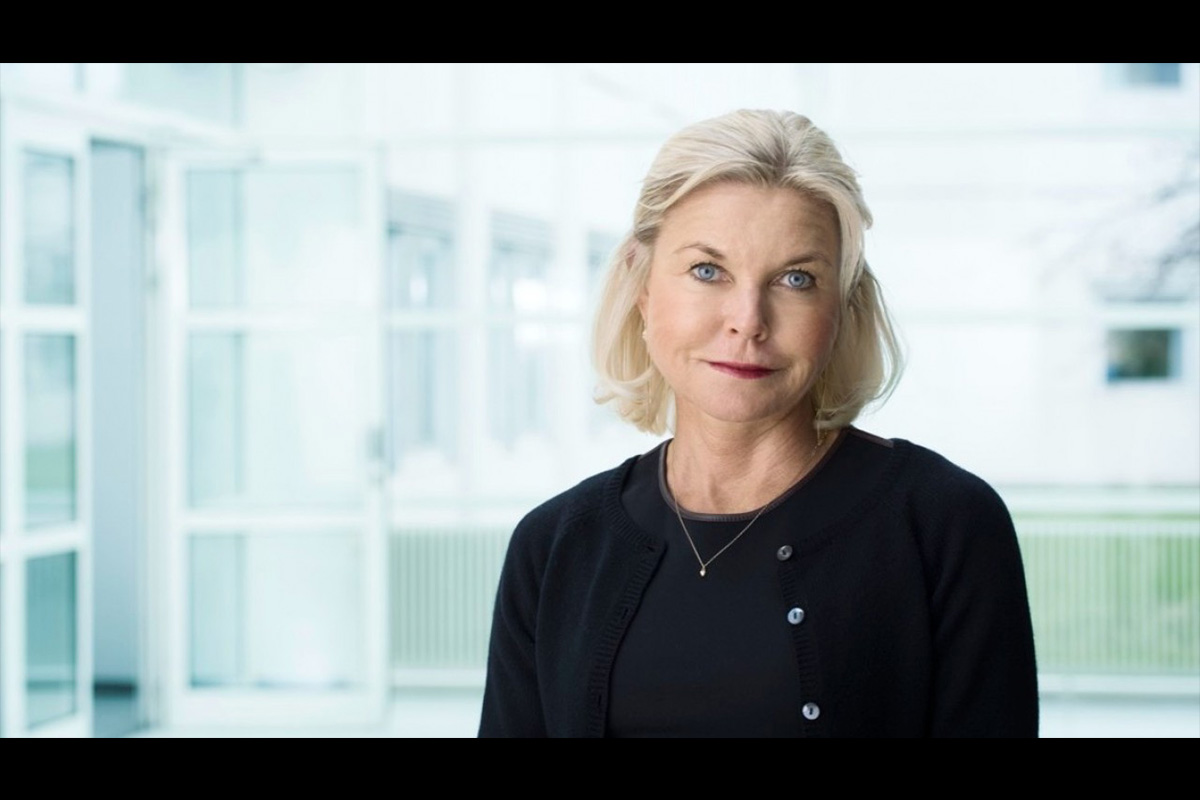 Reading Time:
2
minutes
Entain plc has appointed Jette Nygaard-Andersen as its Chief Executive Officer with immediate effect. Jette is currently an independent non-executive director of Entain.
Shay Segev, the outgoing CEO, will remain available to Jette, the Board and management until July 8, to facilitate an orderly transition.
In addition, Rob Wood, Entain's CFO, will have the role of Deputy CEO added to his current role with immediate effect, and Sandeep Tiku, Entain's Chief Operating Officer, will be appointed to the Board later in the year.
Barry Gibson, Chairman of Entain, said: "We are extremely fortunate to have such an outstanding candidate and readymade CEO in Jette. She is already deeply immersed in Entain's strategy, and clearly shares our ambition to be the world-leader in sports betting and gaming entertainment.
"Jette and I have been immensely impressed by Rob. He is extremely well regarded internally and externally, and the additional responsibilities will enable him to further develop his operational skills as well as overseeing a key tenet of our growth ambitions through M&A.
"Sandeep has been integral to the development of Entain's unique proprietary technology platform, which is a source of significant competitive advantage. His appointment not only reflects his contribution to the success of Entain but is also aligned with our aim to have a broader range of experiences and inputs on the Board."
Jette Nygaard-Andersen said: "I am very excited to have the opportunity of continuing the extraordinary momentum that Entain has in its existing markets, as well as helping it enter new regulated markets and reach new audiences. I am delighted that Rob has agreed to take on broader responsibilities and that the importance of our proprietary technology is recognised through Sandeep's appointment to the Board. I am deeply wedded to Entain's commitment to providing industry-leading levels of player protection, and to its philosophy that the most sustainable business in our industry will be the most successful business in our industry. I cannot wait to get started."
TAPPX CELEBRATES 9TH BIRTHDAY AND LAUNCHES TECHSOULOGY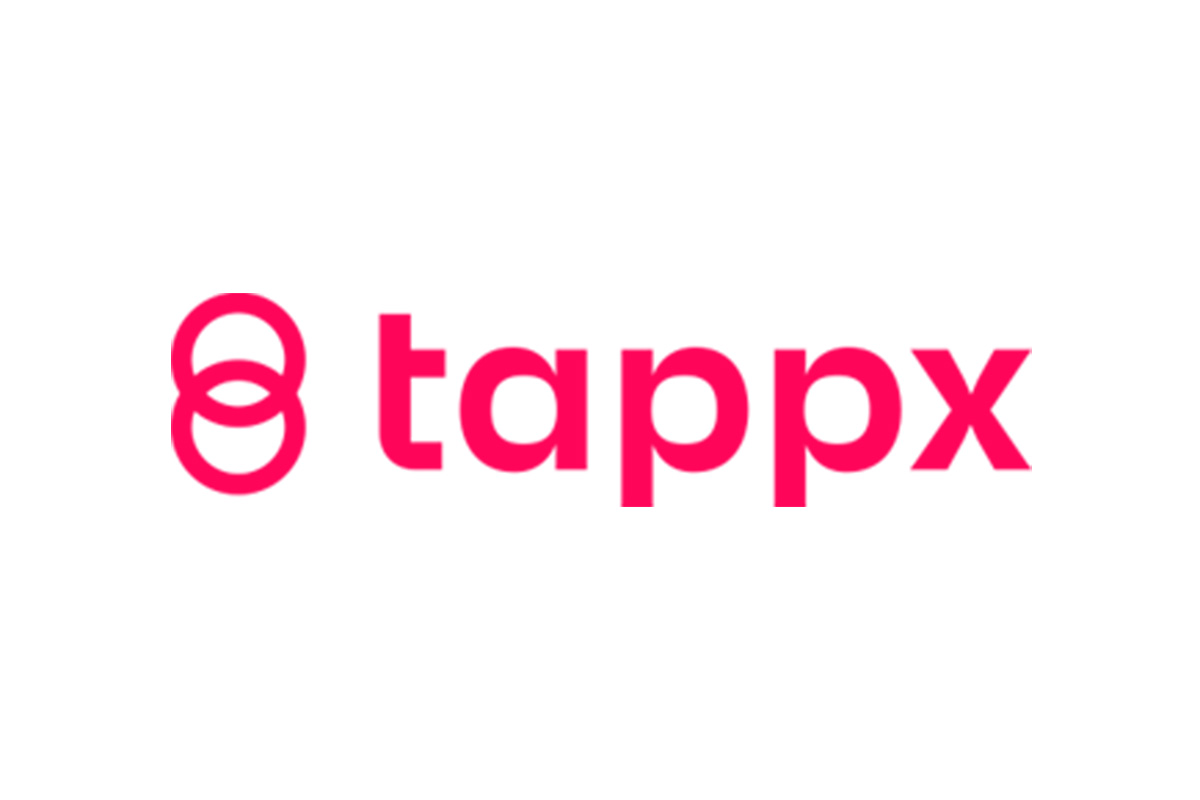 Reading Time:
2
minutes
Tappx, a leading global AdTech company, proudly announces the launch of Techsoulogy, a new corporate brand that unifies a broad portfolio of companies powering solutions for digital advertising, video content, mobile apps and video gaming across mobile, desktop, and CTV platforms.
The launch of Techsoulogy coincides with the 9th birthday of Tappx, which has grown rapidly since 2013 to reach 70 staff, and is forecast to surpass EUR 20 million of revenue this year. Tappx will now become part of the Techsoulogy brand while retaining its own name and unique position in the market. This is a major milestone in the company's story, providing coherence of branding and messaging to a set of companies that have been launched or acquired by Tappx in recent years, with a total headcount approaching 100.
Alongside Tappx, Techsoulogy will be the corporate brand for four other companies focused on multiple complementary media and entertainment verticals including video generation and monetization, contextual advertising, and mobile game development. Each has been brought under the coherent messaging architecture and visual brand identity, with their own subtle twists. The Techsoulogy brand identity was defined with the help of Collaborabrands, and brought to life with words from Fernando Beltrán, visuals from Comuniza, and digital ecosystem development from Branng. Future brands entering the group will also be part of the consistent identity.
Daniel Reina, CEO at Techsoulogy and the founder of Tappx, commented:
"We believe this new brand architecture is an ideal model for our diverse companies, providing a common thread between them and creating a framework for us to keep growing and moving into new product categories. Tappx has been the engine behind this expansion, consistently growing in revenue and headcount even through challenging economic conditions, but it's time for it to be part of something bigger.
"This includes not being afraid to talk about our vision for how technology and humanity will interact. How can we contribute human intelligence to artificial intelligence, and what qualifies us to have our say? As Tappx, we pioneered various initiatives to create a safer, more accessible, and more transparent digital environment at the expense of short-term profit: to help publishers adopt IAB standards; select only trustworthy, direct owned and operated traffic; and enable contextual advertising that improves user experience while protecting privacy. As Techsoulogy, we will do far more."
Fernando Saiz Camarero, CMO at Techsoulogy, added:
"This has been an extensive project that began in mid-2021 when we asked our customers and partners what they value about us. We discovered that alongside our advanced technology, we're best known for the quality of our people, ways of working, and culture. The team is our most powerful asset, and so we came up with the name Techsoulogy to encapsulate themes of technology, humanity and knowledge. As Techsoulogy, we will constantly explore, learn and improve to achieve more together than we ever could apart."
Tappx recorded 97% revenue growth between 2020 and 2021 and is set to grow markedly again this year, with forecasts indicating revenue of at least EUR 20 million in 2022.
Golden Palace Group Buys Noirétable Casino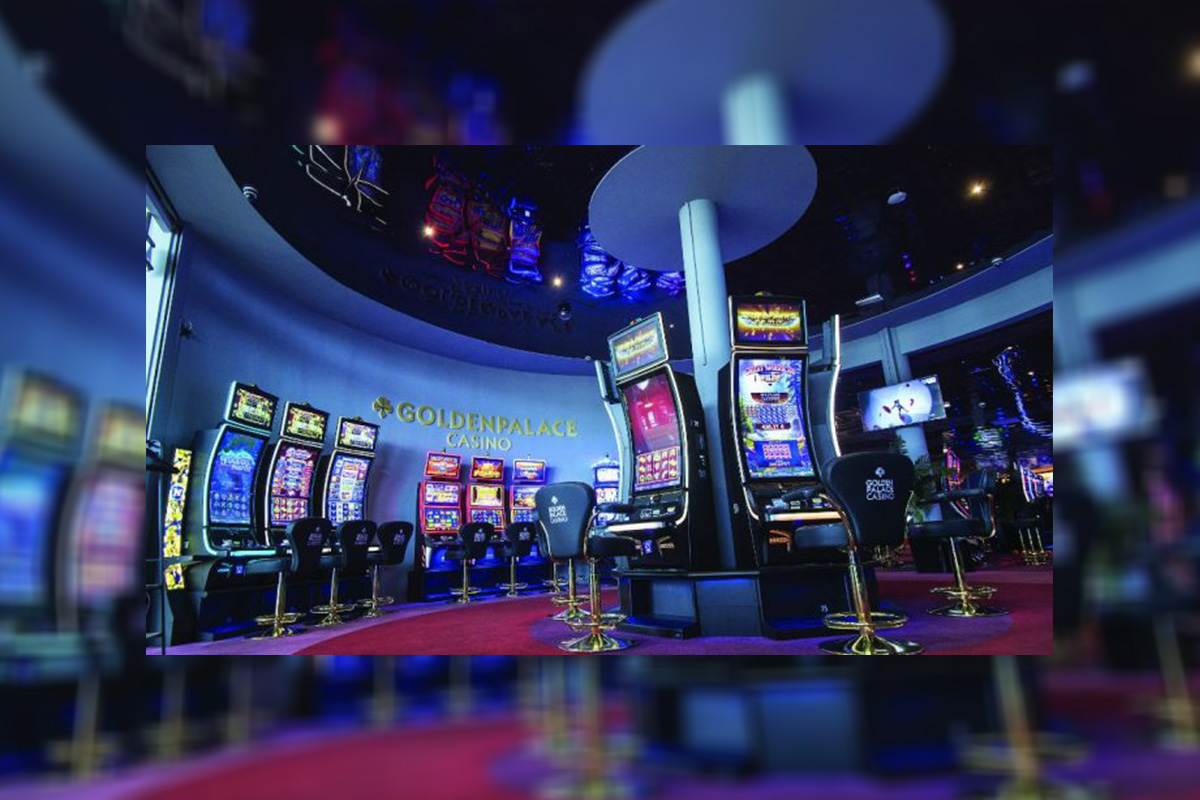 Reading Time:
< 1
minute
Belgian casino group Golden Palace has bought the casino in the French town of Noirétable in Loire, adding to its previous acquisition of the Boulogne casino in Pas-de-Calais back in 2019.
Established in 2005 in a village of 1800 inhabitants, where it houses a Black Jack table, a Boule table, 72 slot machines offering minimum bets ranging from 1 cent to 1 euro, eight electronic English roulette stations, as well as a multitude of festive events, the casino is a real institution. Proof of the dynamism of the establishment and the loyalty of its customers, the casino, which until then belonged to the Raineau group, crossed the symbolic bar of one million visitors in 2019.
The casino also has a restaurant area with La Brasserie and a bar available to players. Outside, L'Annex, quieter and accessible to all, also offers a relaxing break. In addition to the games area, the Noirétable casino has three reception rooms, including one with a capacity of 400 people, which can accommodate private and corporate events.
Under the impetus of the Golden Palace group, the Noirétable casino will benefit from an investment of €800,000 devoted to the renewal of slot machines, gaming tables and the renovation of the building.
The teams previously in place within the establishment, around thirty people, will continue their mission of animation and entertainment under the Golden Palace banner.
"We are very pleased with this acquisition. This is a real opportunity for our group, and we are delighted to be able to take over the operation of the Noirétable casino, a major employer in the region, with the team in place, in a spirit of entrepreneurial dynamism," Massimo Menegalli, CEO of Golden Palace group, said.
New EGBA Report: Personalised Safer Gambling Communication Sees Massive Growth in 2021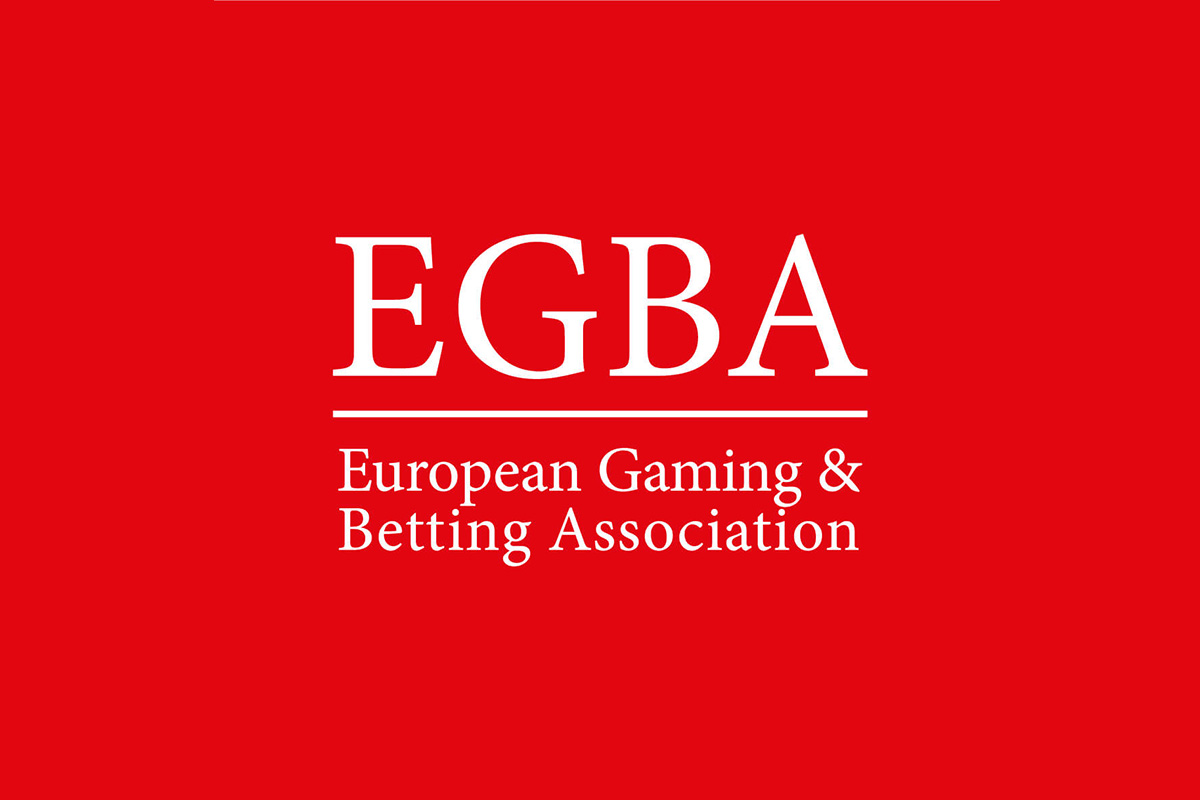 Reading Time:
2
minutes
The European Gaming and Betting Association (EGBA) has published its annual Sustainability Report 2021/2022.
The report focuses on the progress made by EGBA and its members in promoting and creating a safer and more sustainable gambling environment. According to the report, there is an increase of 700% in the number of personalised and targeted safer gambling communications that the EGBA members have sent to their customers in 2021.
In this year's edition, the CEOs of EGBA member companies express their commitment to promote sustainable gambling and outline their joint efforts to invest in a strong culture of safer gambling.
The report aims to take stock of and track yearly progress, support transparency and reinforce a strong culture of safer gambling and social responsibility. Included in the report are EGBA's key sustainability highlights from the past year and data points from its members related to customer service topics, the use of safer gambling tools, the promotion of safer gambling, social contributions, support for European sport, as well as a section dedicated to social responsibility initiatives.
Key data highlights from EGBA members:
There was a significant increase in the number of safer gambling communications sent to customers, with 38 million communications sent – a 123% yearly increase.
Personalised and targeted communications accounted for 66% of all the safer gambling communications sent to customers, with 22.5 million personalised communications sent – a 700% yearly increase.
There were 15.5 million generic communications sent to customers to promote safer gambling – a 9% yearly increase.
The number of customers using at least one safer gambling tool, either mandatorily or voluntarily, increased to 14.9 million, or 50% of customers.
Voluntary contributions to various European sports, through sponsorships and sports streaming rights payments, totalled €499 million – a 22% yearly increase.
Maarten Haijer, Secretary General of EGBA, said: "We're pleased to see that our members are communicating more than ever to their customers about safer gambling and, importantly, in a significantly more personalised and targeted way. This is all part of their efforts to promote sustainability and a strong culture of safer gambling. Meaningful progress has been made, and it is pleasing to see our members reinforcing their efforts by funding more research, introducing innovative new strategies, and investing in the latest tools and technologies to promote safer gambling. The personal commitment of the CEOs to achieve this progress is vital and shows that our members take our collective sustainability drive seriously."