Qallo raises 1,3 million dollars to further grow their Esports nutrition brand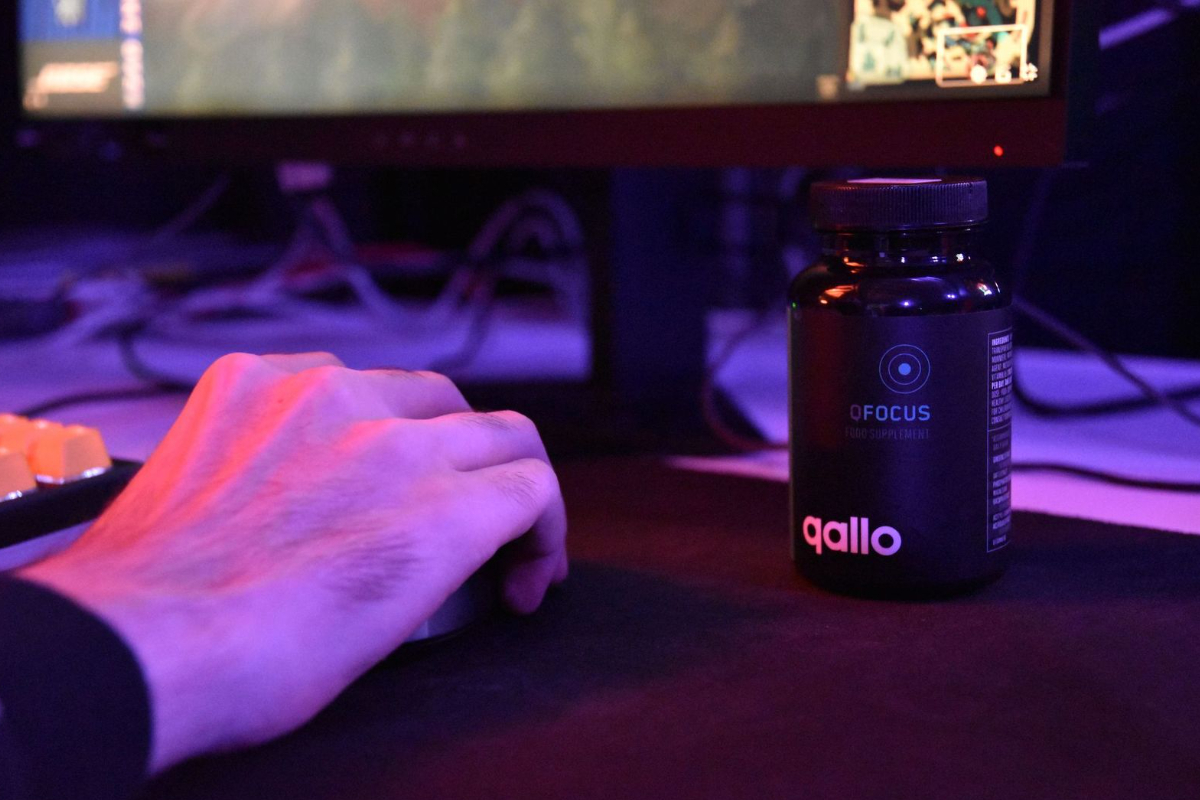 Reading Time:
2
minutes
Qallo is a Belgium based Esports performance brand focusing on new, healthy gaming supplements. They put a large emphasis on healthiness and the science behind their products. The company recently announced their Esports Performance System by publishing an article on how they coached Sector One to peak performance. Sector One participated in a 10-days bootcamp in order to prepare themselves for the Belgian national championship League of Legends in October 2020. The bootcamp took place at the brand new Qallo Esports Performance Center. The team dominated the finals and secured the title. Today, Qallo announces an investment round of 1,3 million dollars to further grow their business.
Qallo has a bold ambition: enabling every Esports athlete to reach their full potential. They launched an Esports Performance System based on 6 building blocks: in-game training, sleep & recovery, physical exercise & mobility, nutrition, mental resilience & well-being, and team dynamics. Qallo leveraged insights and best practices from both the Esports- and regular sports-scene. Niels 'Super1Fly' Peetermans, one of the company's co-founders, is an ultra-athlete himself. He recently did a 500km bike ride in less than 24 hours.
"There is very limited information available on Esports performance. In regular sports, there is a lot of accessible content regarding training schedules, diets, food supplementation, etc. In Esports, there is a big knowledge-gap between the top 1% and the rest of the athletes. We want to close that gap."- Niels Peetermans, Qallo co-founder & Esports Performance Coach Additionally, Qallo launched healthy gaming supplements to improve focus (QFocus) and optimize sleep (QSleep). "Proper sleep and mental concentration are the key-foundations for in-game performance. That's the reason why we started with QFocus and QSleep in our product line -up." Qallo puts a large emphasis on healthiness and the science behind its products. All R&D is done by a specialized team supervised by a Belgian professor in Pharmacology and Immunology. Remarkably, Qallo supplements do not contain caffeine, unlike many of its competitors. "Research shows that a caffeine intake above 20mg increases jitters and anxiety. A lot of the products out there have caffeine concentrations of 100mg – 150mg. We believe that's not the way to go if you're serious about Esports performance.", says Niels Peetermans
"The bootcamp helped us in getting the edge we needed to win the country finals, all of our players could use a change of pace and the Qallo guys did an amazing job accommodating us."- Tibo 'Nissa' Nijs, League of Legends Analyst / Assistant Coach Physical and mental health are often overlooked. Yet, these topics are increasingly gaining awareness. Kevin 'Professor Akali' Payaam Maroufkhani (one of the world's best Akali players in League of Legends), agrees. "As someone who may spend anywhere from 8 to 12 hours a day sitting at the computer, I've come to realize a very important fact. Staying healthy is essential for success. It's key to have a clear train of thought, leading towards better decisions being made in video games. Without staying healthy, you'll easily find yourself falling into a bad pattern. Don't substitute your health.", says Professor Akali.

LE MANS VIRTUAL SERIES BY MOTORSPORT GAMES GEARS UP FOR ROUND TWO ON OCTOBER 16, 2021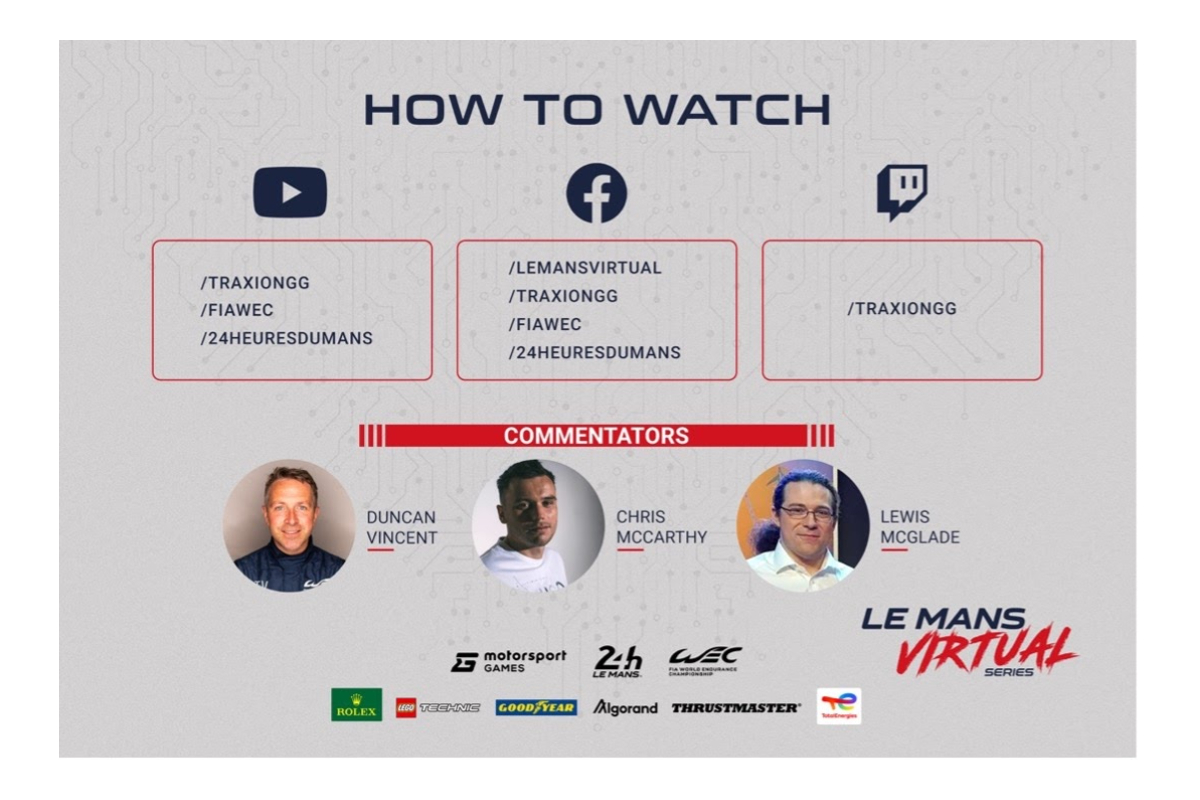 Reading Time:
2
minutes
After a thrilling 1ST round that saw more than 2.6 million impressions worldwide, the 2nd stage kicks off at 7:30 a.m. EDT on Saturday
Motorsport Games Inc. announced that after a thrilling 1st race, the stage is set for round 2 of the Le Mans Virtual Series, the 6 Hours of Spa Virtual, slated for October 16, 2021 at 07:30 a.m. EDT. Saturday's race will feature 38 entries (entry list HERE). Le Mans Virtual Series is a joint venture between Motorsport Games — a leading racing game developer, publisher and esports ecosystem provider of official motorsport racing series throughout the world — and the Automobile Club de l'Ouest ("ACO") — the creators and organizers of the world-famous 24 Hours of Le Mans and promoter of the FIA World Endurance Championship (the "FIA WEC").
The 2021-22 season of the Le Mans Virtual Series consists of 5 rounds, the 2nd of which is the 6 Hours of Spa Virtual. The 38 prototype and grand touring endurance entries will compete virtually on the infamous 7 kilometer Belgian circuit, including famous corners and bends such as Eau Rouge, Raidillon, Stavelot and La Source. The live broadcast will feature lead commentary by FIA WEC's Duncan Vincent, together with Chris McCarthy and Lewis McGlade.
Round 2 of the Le Mans Virtual Series comes on the heels of a successful 1st round that saw more than 2.6 million impressions worldwide and a thrilling victory from Realteam Hydrogen Redline. The 1st round of the esports endurance racing championship was an action-packed and incident-filled 4 Hours of Monza on September 25, 2021. Monza's more than 2.6 million impressions on official channels during race week alone set the stage for a wildly successful series. Viewers can expect even more thrills and excitement for this coming round! Realteam Hydrogen Redline's drivers Dani Juncadella, Jeffrey Rietveld and Michal Smidl took 1st place overall, while GPX Rebellion Esports and team Floyd Bykolles-Burst finished in 2nd and 3rd place, respectively. Mitchell Dejong, Mack Bakkum and Martin Kronke from the Porsche Esports Team took the Le Mans Grand Touring Endurance honors in a class that featured no fewer than 5 different manufacturers represented.
The Le Mans Virtual Series brings together top-level, real-life drivers such as Jenson Button, Alex Palou, Stoffel Vandoorne, Louis Deletraz and a number of the world's other best sim racers to compete together in 5 endurance races that range from 4 to 24 hours in duration. This year's series will conclude with the 24 Hours of Le Mans Virtual, which will take place live and televised at the Autosport International ("ASI") show in Birmingham, UK in January 2022.
Here is where you can follow all of the weekend's action, live and uninterrupted:
Friday, October 15, 2021: (all times Eastern Daylight Time)
1:00 p.m.                           Qualifying show live (not available on WEC or 24 Hours of Le Mans channels)
1:10 p.m.– 1:30 p.m.       Qualifying GTE
1:40 p.m.– 2:00 p.m.       Qualifying LMP
Saturday, October 16, 2021:
04:00 a.m.– 6:00 a.m.     Warm up
7:30 a.m.                           Le Mans Virtual Series show live
8:00 a.m.                           6 Hours of Spa – RACE
The venue for the official Russian-language broadcast of PGL Major Stockholm 2021 is announced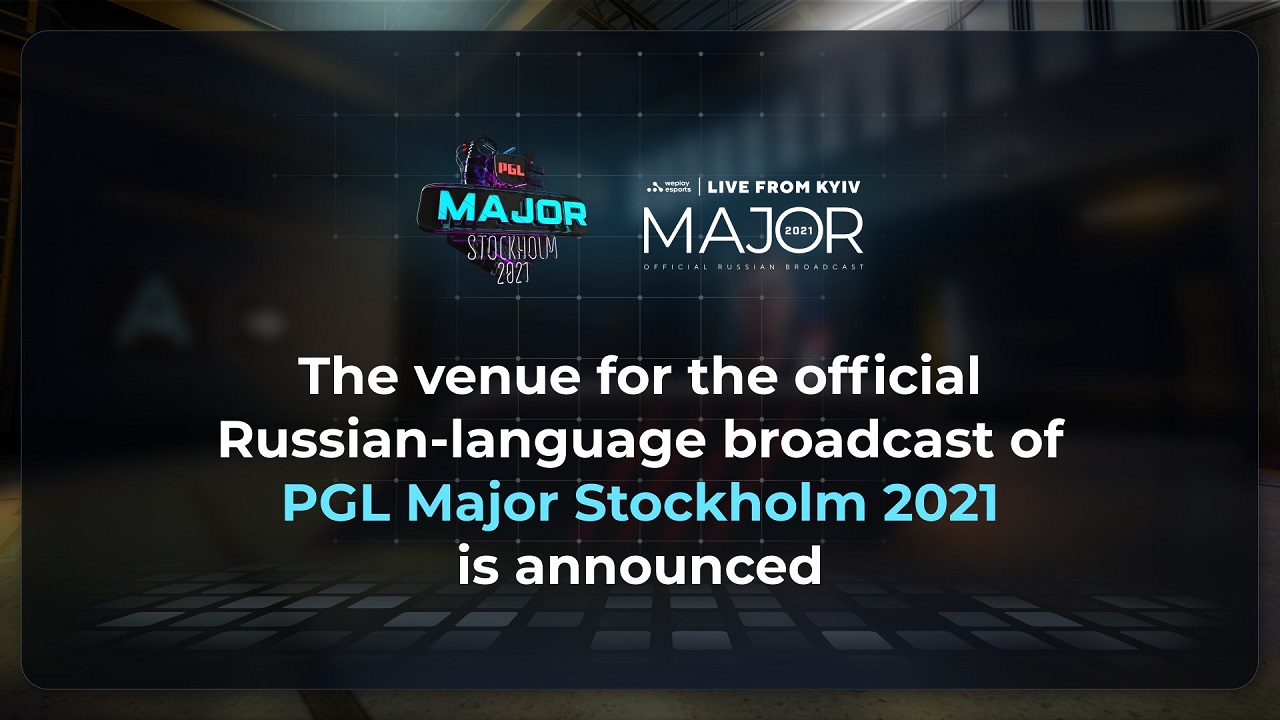 Reading Time:
< 1
minute
The Russian-speaking talent crew will broadcast the tournament from the WePlay Esports studio.
WePlay Esports will be the official Russian-speaking streamer of the tournament, in a deal brokered by IMG on behalf of PGL. The talent team and broadcasting studio will be working from the WePlay Esports studio.
WePlay Esports has experience in organizing analytics studios in-house: BLAST Premier: Fall Season 2021, the WePlay Academy League, WePlay! Clutch Island etc. are cases in point. The broadcast will be organized in accordance with the standards and best traditions of the company, matching the visual identity of the English-language broadcast from PGL. The studio is equipped with the latest technology, and the company is in the final stages of preparation for the broadcast, adding finishing touches to the graphics, augmented reality (AR) elements, and content.
"We are ready for any kind of challenge, even for broadcasting several tournaments from different venues simultaneously. Our studio and arena in Kyiv, Ukraine, and the arena in Los Angeles, the U.S., which will be opened soon, allow us to create high-quality engaging content, which the esports community appreciates a lot.I can say with confidence that the quality of the broadcast, its content, and the set-up will be on par with the level of the Major," comments Maksym Bilonogov, chief visionary officer and general producer at WePlay Esports.
The main tournament of this year in Counter-Strike: Global Offensive (CS:GO), the PGL Major Stockholm 2021, will take place from October 26 to November 7. The PGL Major Stockholm 2021 will be the first CS:GO Major after a two-year break due to the pandemic. The total prize pool of the tournament is $2 million.
Jarno Opmeer and Mercedes lead F1 Esports Series Pro Championship presented by Aramco after dramatic Event 1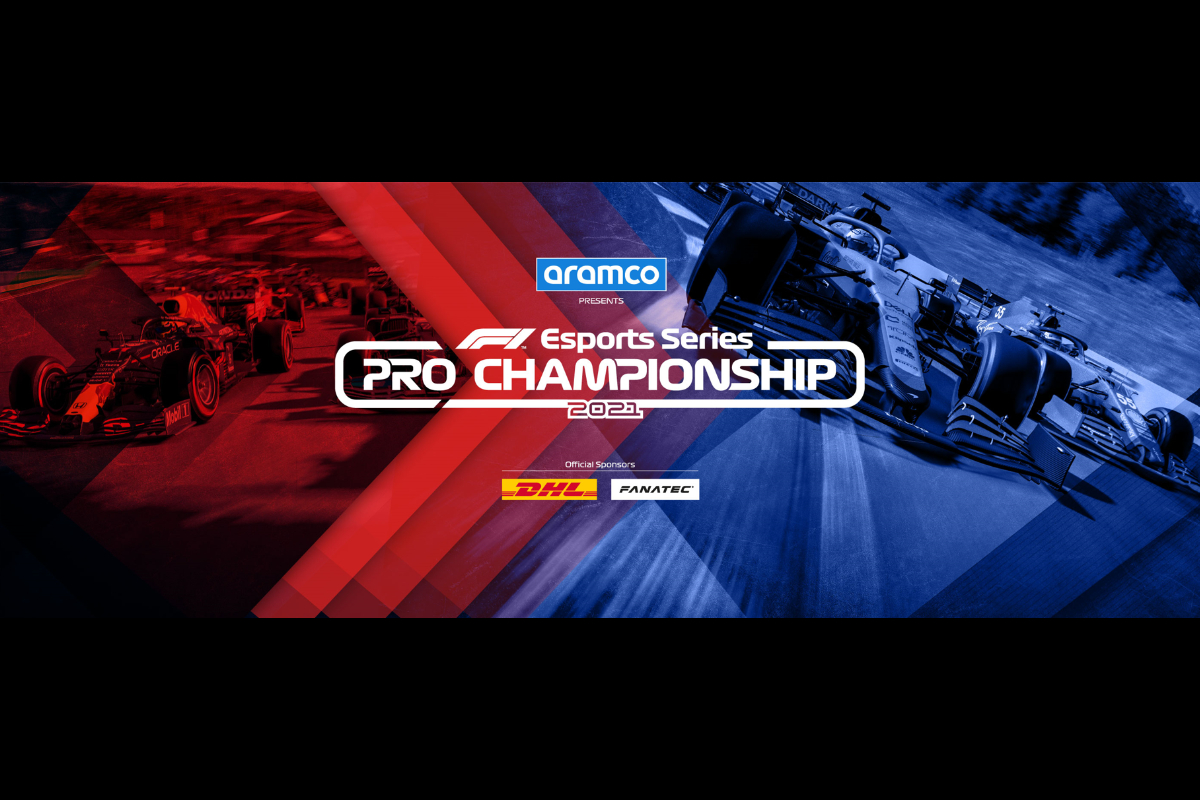 Reading Time:
5
minutes
The 2021 F1 Esports Series Pro Championship presented by Aramco got underway with an thrilling Event 1 this week, where Jarno Opmeer and Mercedes took an early lead in the Drivers' and Teams' Championships respectively, but with eight different podium finishers in the first three races, the huge $750,000 prize pot is all to play for.
The return of the Pro Championship was more anticipated than ever before following record-breaking viewership last year, the highest ever participation numbers of fans attempting to qualify, as well as several huge moves around the grid with a number of F1 Esports' biggest names switching allegiances in the off-season.
Much like the 2020 season, drivers are continuing to race remotely from their homes or team facilities, but the hugely popular competition continues to broadcast from the Gfinity Esports Arena in London, with live shows fronted by familiar faces: Natalie Pinkham, Tom Deacon and Nic Hamilton. Following the same Event format as recent campaigns, teams battle it out on the official F1 2021 video game, developed by Codemasters, in two races on a Wednesday, and one on a Thursday, across four broadcasts, which also features qualifiying.
In the first of Wednesday's two races, the virtual world mirrored reality as the season opener took place at the Sakhir International Circuit, Bahrain, and it was Britain's Lucas Blakeley who took his maiden win in a historic moment, becoming the first winner for the Aston Martin Cognizant Esports team. Blakeley started in P2 behind Nicolas Longuet but passed him going into the first corner and didn't relinquish top spot until the final few laps when the lead changed hands several times between the pair, thanks to brave racing and the use of DRS, before the Aston Martin man timed his last attack to perfection. Alvaro Carretón was with the front two the whole way, ready to pounce on any mistakes, but in the end had to settle for a well-deserved P3 for Williams.
Wednesday's action continued with a trip to China, and whilst the real-world drivers haven't raced at the Shanghai International Circuit since the pandemic struck, the popularity of F1, and Esports, continues to flourish, as seen by the success of the F1 Esports Series China Championship. Reigning champion Jarno Opmeer showed his title-winning pedigree with an unbelievable victory, taking a huge risk as the only driver to start the race on intermediates tyres, despite there being torrential rain, after a poor qualifying performance that left him in P14. He fell as far as P18, before the rest of the grid began to pit and switch to the same tyres, allowing him to make his way up the grid. He was soon leading, and despite a brief change of leadership between himself and Fabrizio Donoso, as the Alpine driver became the first switch to softs, Opmeer was able to secure his first win for Mercedes in stunning fashion. Red Bull's Marcel Kiefer put in an accomplished performance in tricky conditions to get his first podium of the season.
The first Event of the new season was rounded off with a second win for Opmeer at the Red Bull Ring with an emphatic victory as he sent out a message to the rest of the field that he is intent on defending his crown. Frederik Rasmussen, one of last year's front runners picked up his first podium of the year, ahead of McLaren's new boy Bardia Boroumand who secured third, and is already living up to the hype around him in the pre-season. 
Event 2 will see the drivers battle it out on a trio of iconic 'old-school' circuits as the Pro Championship heads to Silverstone, Monza and Spa, in what is set to be an action-packed two days across 27-28 October.
Following Event 1, the official standings are as follows:
Driver standings
Team standings
The live shows are streamed online via official channels of Formula 1 on Facebook, YouTube, Twitch and Huya, as well as broadcast on television via select international broadcast partners.
In the last 18 months, F1 Esports events have achieved over 40 million views across TV and digital, and this popularity led to a record number of people attempting to be a part of this year's Pro Exhibition, with almost half a million taking part in qualification. This year's qualification is now open through a challenge in the official F1 2021 video game, with the first event live until 31st October. If you would like to find out more information on how to take part in the F1 Esports Series and for more information on the Pro Championship presented by Aramco, visit www.f1esports.com.
Full race results:
Race 1 – Bahrain
Race 2 – China
Race 3 – Austria
Ben Pincus, Director of Commercial Partnerships at Formula 1®, said:
"It's great to see the F1 Esports Series Pro Championship presented by Aramco back underway. We've been spoilt with excitement in the real-life racing this year and if these first races are anything to go by, we're in for a treat this season in the virtual world too."
John Clarke, CEO at Gfinity, said:
"Last year's record-breaking participation is a testament to Formula 1's continuous innovation and expansion, bringing more fans than ever into the world of F1 Esports. Off the back of last year's success, the F1 Esports Series has returned bigger and better than ever, giving Gfinity the opportunity to utilise its tech IP and world-class production to help F1 fans feel ever closer to the series.
Paul Jeal, F1 Senior Franchise Director at Codemasters, said:
"We're into the fifth year of F1 Esports, and the standard continues to get higher and higher, with some blistering lap times and exciting wheel to wheel racing to open the series. A great display from Jarno Opmeer as he tops the drivers' championship, and it looks like we could have an incredible battle between a handful of teams for the team championship. Roll on the second show."