AAMS Casino the safe online casinos for Italian Players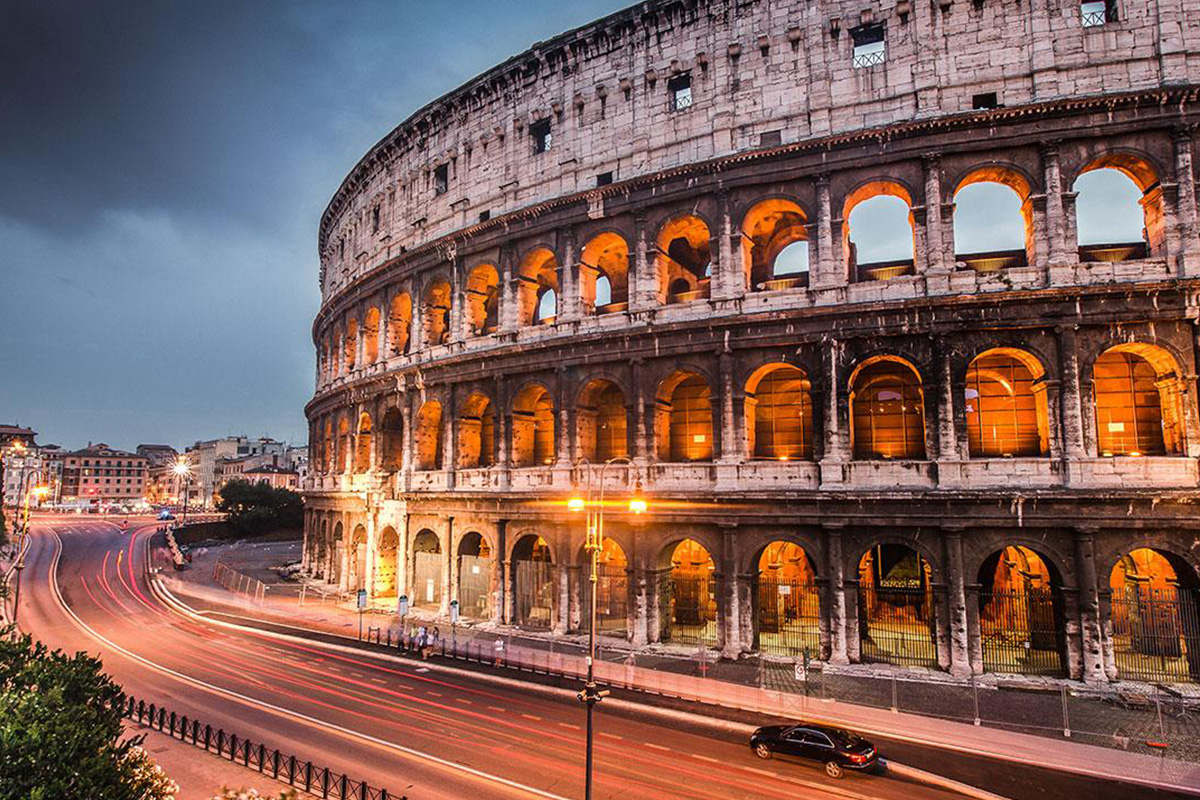 Reading Time:
3
minutes
2021 is set to be a promising and exciting year for fans of safe, online gambling. The Customs and Monopolies Agency (AAMS, ADM) has granted new licences, meaning an increase in secure online casinos for players. This increase is GREAT news for players, resulting in MORE choice, MORE competition and MORE bonuses and promotional offers! 2021 is the perfect time to make the most of these great new opportunities and the advantages offered by gambling online. As ever, it is important to play with good sense and caution and a great way to guarantee this is to ensure that you are choosing to play in safe online casinos.
Make sure that you choose only legal sites. These can be identified by the AAMS logo or by checking the concession number. With the increase of new online casinos emerging, it is more important than ever to make sure that you are gambling in legal and licensed online casinos to ensure your safety and security. If in any doubt, you can double check the status of your online casino by searching the list of licensed operators held on the Customs Agency website.
Features of new AAMS ADM secure online casinos
In this day and age everyone is concerned with security online and online gambling is no exception. Only AAMS casino are 100% legal and safe, they guarantee to protect the consumer, by complying with stringent rules and regulations regarding personal data and transactions. Exchanges are encrypted to protect the privacy and security of players' information and transactions are protected, with several safer options to choose from to manage deposits and withdrawals. Some of the best AAMS online casinos allow transaction using pre-paid cards or e-wallets, which is a great way to further ensure your peace of mind. In the case of any problems, the AAMS can also offer guidance and support.
Italian online casinos are among the safest in Europe!
Current research has shown that Italy is one of the safest countries in which to enjoy online gambling.
ALL AAMS licensed online casinos agree to uphold strict regulations regarding players identity. Italian players are required to open a gambling account and their identity and personal data this is confirmed by supplying valid ID within 30 days. This ensures that all players identities are verified and that they are of a legal playing age. In addition to these security measures, AAMS licensed online casinos require that the bank account, credit card, or virtual wallet are in the player's name and a withdrawal method can only be used if it has already been used to deposit funds.
Rules that AAMS casino must follow
AAMS casino must comply with very precise rules and follow very strict regulations.
They must provide:
·         Player assistance in Italian, available 24 hours a day, seven days a week
·         A Return to Player of at least 90%
·         release winnings within 2 days
For example the RTP, if all players play 10 thousand euros, 90 percent of it will have to be released as winnings. The remaining 10 percent go to cover the expenses and provide a profit for the casino.
In the Italian gambling market compliance with the rules is checked daily by the AAMS staff
Payments and withdrawals are safe because all the AAMS casinos use a 128 bit encryption system. This is the same that is used by all the major banks.  It is impenetrable for the bad guys who want to steal your data and money.
Furthermore, the withdrawal of winnings is very fast and practical.
Obviously you need to be over 18 to play at online casinos. Although it is theoretically possible to enter someone else information during the registration phase, all casino do require ID documents to be emailed. ID and age verification is strictly enforced.
Playing in AAMS casino, with stakes from 1 euro to 1000 euro, is the best solution for those looking for a practical and not too complex type of game, which unlike the some tournaments, instantly rewards winnings.

The bronze at the CEC 2022 opens up new horizons for Indian esports internationally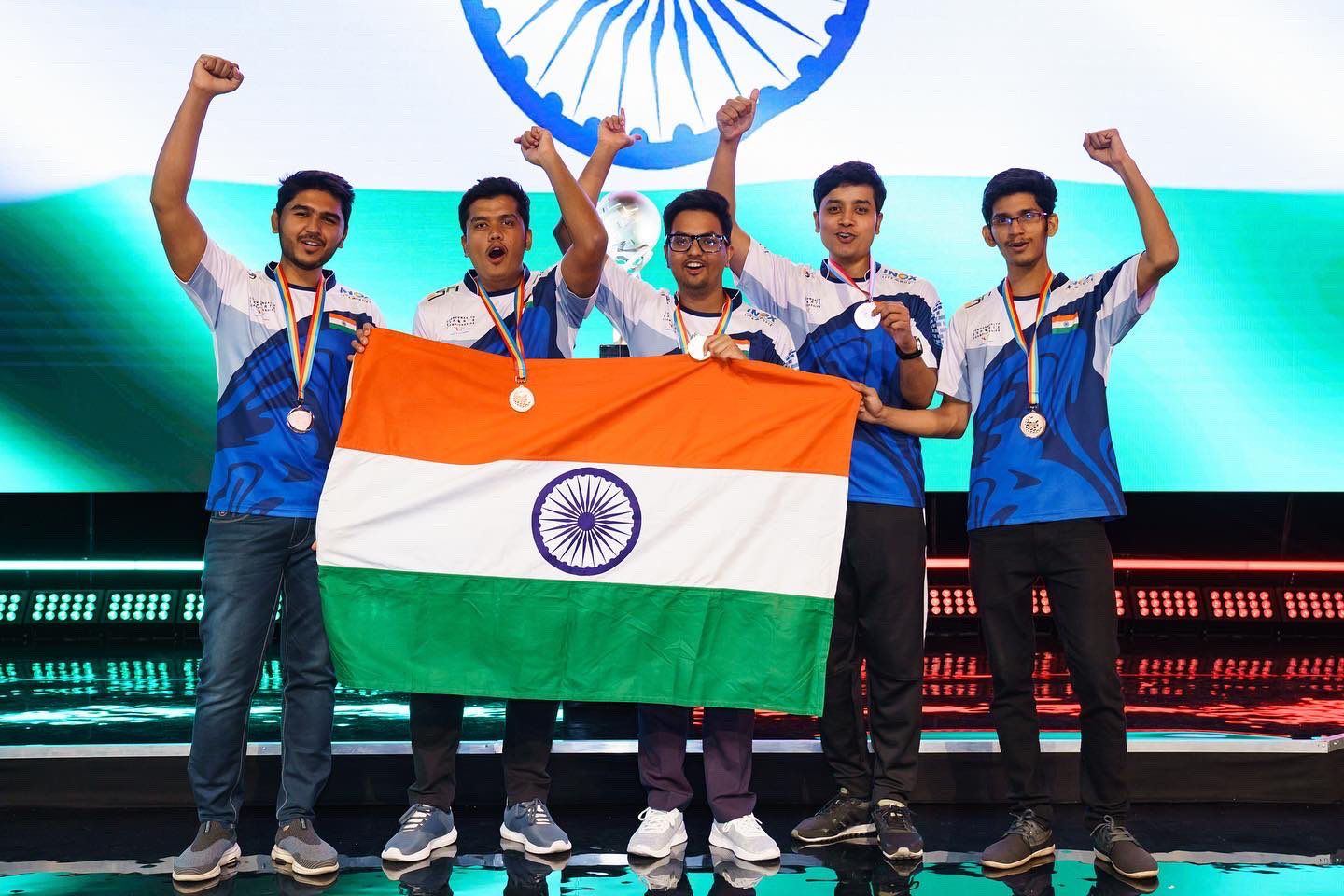 Reading Time:
3
minutes
India's DOTA 2 esports team's victory at the CEC 2022 is a significant milestone in the history of the Indian esports and gaming ecosystem. It will open up new horizons for aspiring athletes who dream to compete in international tournaments in the future, thereby encouraging young gamers to pursue full-time careers as athletes. The win will open floodgates for subsequent industries to rise, birthing new-gen pro-gamers, careers, tournaments, brand associations and sponsorship opportunities among others. As the country celebrates 75 years of Independence, this victory marks a historical achievement for India in the international gaming arena.
The Indian DOTA 2 esports team displayed a smacking performance and won the bronze at the inaugural Commonwealth Esports Championships 2022 (CEC) held recently in Birmingham, England. The winners of the Indian DOTA 2 team, consisting of Moin Ejaz (captain), Ketan Goyal, Abhishek Yadav, Shubhnam Goli, and Vishal Vernekar, defeated New Zealand by 2-0 in an unsurpassed format.
Up until 2010, esports as a concept was relatively obscure in India and rather non-existent, with low public awareness, lack of infrastructure, and little involvement in the development of this sector. However, 2010 saw an enormous surge in the user base due to the popularity of smartphones, affordable high-speed internet, and notable investments in the space.
According to a report by the Federation of Indian Chambers of Commerce and Industry (FICCI) and EY India, the Indian esports industry rose to INR 3 billion in FY2021 and is expected to reach INR 11 billion by FY2025. This only confirms that the growth opportunity for esports in India is exponential and expansive.
Bharat Patel, Co-Founder, and Director, of Yudiz Solutions Limited, said, "A big congratulations to team India for claiming the bronze medal at the Commonwealth Esports Championship for DOTA 2. A remarkable achievement, considering the countless scrims, lengthy LAN games, and complex strategies involved." With reference to esports athletes, he further shares, "the intelligence, mettle, and enthusiasm DOTA players display is utterly amazing. This win will boost the morale of the younger generation to become more active participants, encouraging the industry and the gaming community going forward."
Anurag Khurana who is the CEO & Founder of Penta Esports said, "Congratulations to team India on winning the bronze medal at CEC for DOTA 2. This win will surely bring esports more recognition in India and inspire more aspiring esports athletes at the grassroots level in the country."
Talking about the win Abhishek Aggarwal, Co-Founder, and CEO, of Trinity Gaming India, said, "These are exciting times for the esports industry and a very proud moment for the country and the gaming community. This win by the DOTA 2 team at the Commonwealth Esports Championship has earned a spot for India on the global gaming map and the future of esports looks very bright. This will encourage a new breed of gamers to build their careers leading to a larger pool of talent in the country. This is also an opportunity for brands to step forward in supporting the industry and encouraging the new athletes who aspire to have a career in this arena. We, as industry players, are confident that the government will support this form of the sport by providing adequate support to the esports athletes."
The Indian esports ecosystem witnessed its first international representation (demonstration) at the Asian Games in 2018. Tirth Mehta, who won a bronze at the time, drew the attention of many developers and investors and their interest in Indian esports grew. Coverage and promotional campaigns on various online social media platforms like YouTube, Facebook, and Instagram increased public awareness and further stimulated the popularity of esports in India.
As esports is declared as a medal event at the next Asian Games and Commonwealth Games, India's performance and win at  CEC 2022 have upped the ante for Indian esports in the international arena.
ONAIR ENTERTAINMENT ROLLS OUT AUTO ROULETTE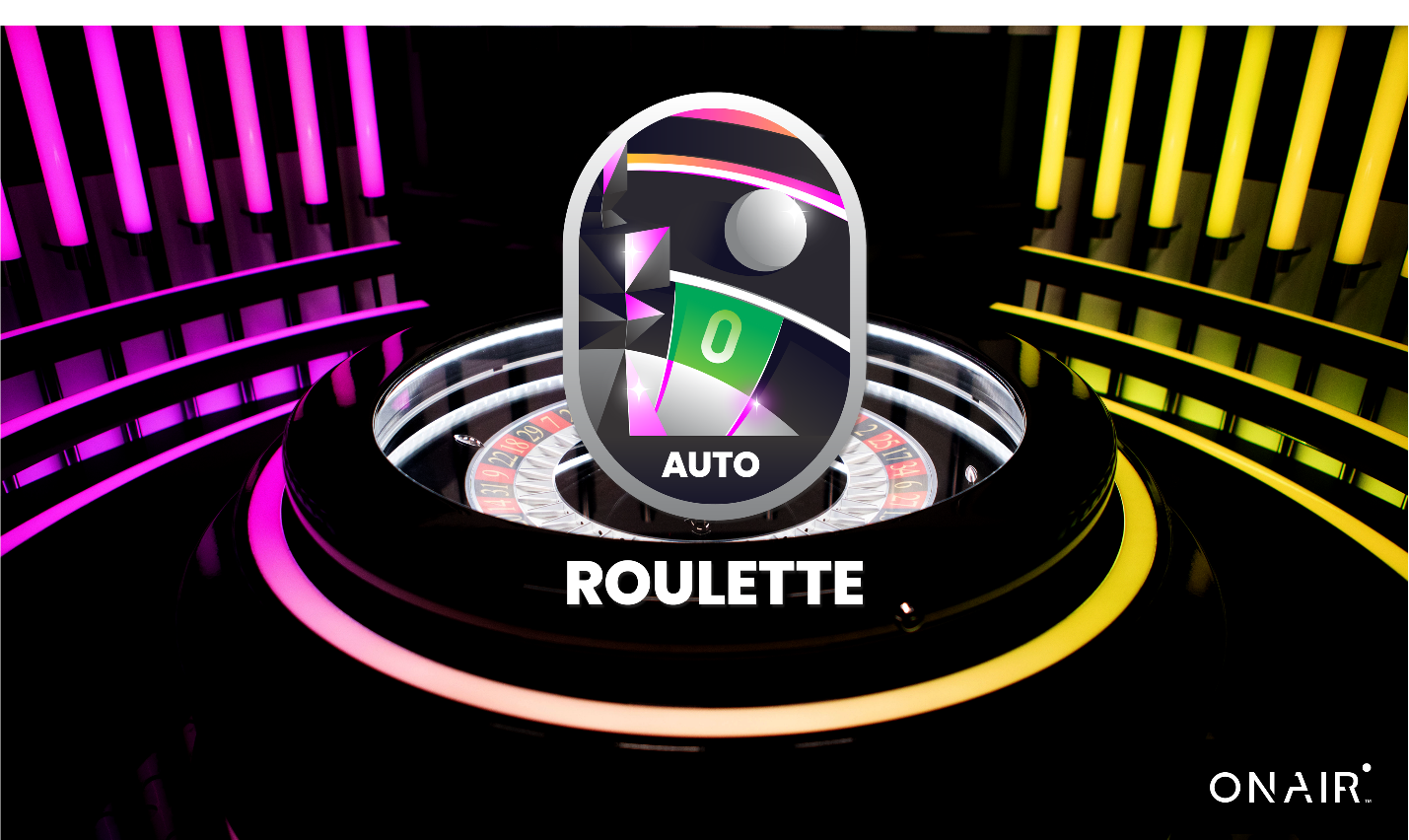 Reading Time:
< 1
minute
OnAir Entertainment, the provider of cutting-edge live casino content, has announced the launch of Auto Roulette, a sleek, immersive live roulette experience that puts the player in control. Auto Roulette goes live with OnAir Entertainment partners today, exclusively via the Games Global platform.
The new Auto Roulette studio is a visual feast in blazing neon, transporting players to the coolest casino in town. Its first-class streaming technology promises vibrant, uninterrupted video, while multiple camera angles provide an immersive, cinematic experience, enhanced by soothing ambient background music.
An intelligent and intuitive user interface eliminates the hassle, allowing players to concentrate on enjoying the game. And a state-of-the-art language generator lets players choose their preferred language in one click from 20 available.
Launched in 2020, OnAir Entertainment aims to disrupt the live casino product monopoly through a passion for innovation and technical excellence, delivering gaming experiences of the highest quality. Its games are now available in key regulated markets, including the UK, Sweden, Denmark, the Netherlands, Ontario, Greece, the Isle of Man, and Malta, with further expansion on the horizon.
Armands Zalitis, Head of Product at OnAir Entertainment, said "We are thrilled to release Auto Roulette, where the players will be immersed in an exhilarating experience with more power to control the ambiance. We have achieved this wonderfully designed user interface thanks to hard work and dedication of the people that make up OnAir – where the passion to create new experiences motivates us to accomplish amazing things."
Frooty Temptation Colourful MERKUR fruit cocktail from edict eGaming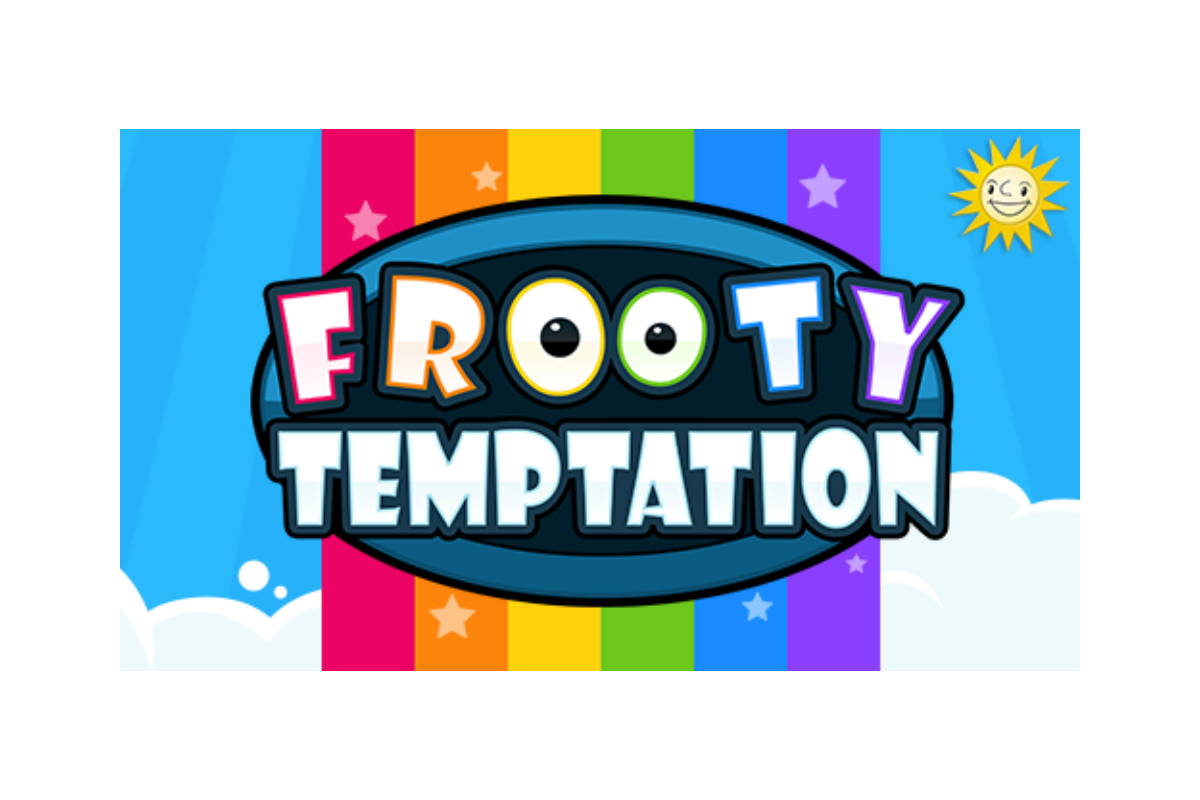 Reading Time:
< 1
minute
Sweet apples, juicy oranges and refreshing watermelons – fruit symbols have been popular with online gamers for many years. Now, with the new MERKUR game Frooty Temptation, Gauselmann Group subsidiary edict eGaming GmbH is offering operators the possibility to tempt their players with an even fruitier gaming experience.
The fruit game is played on five reels with five paylines. The wild symbol provides a particularly sweet surprise: if the diamond appears on one of the reels, it tops up to the highest possible line win at any point on the line. But the diamond is high carat in two respects. It not only replaces all the other game symbols, but also serves as a multiplier. If it appears on reels two, three, four or five, it doubles the winnings.
"edict is known worldwide for its extensive games portfolio, which in addition to popular classics also includes gaming innovations that set new accents in the market. Frooty Temptation now combines both in a single game: classic fruit symbols coupled with an exciting wild feature promise online gamers an even richer gaming experience," says Dominic-Daniel Liénard, CEO of edict eGaming GmbH.
As a proven specialist in the development of B2B online casino solutions for the national and international market, edict is continuously expanding its offering and provides the games on a reliable and secure system platform. Operators are thus able to offer their players a sustainable, diversified and trusted online casino and, as a result, establish long-term customer loyalty.