Ukrainian gambling: to be, or not to be, that is (already not) the question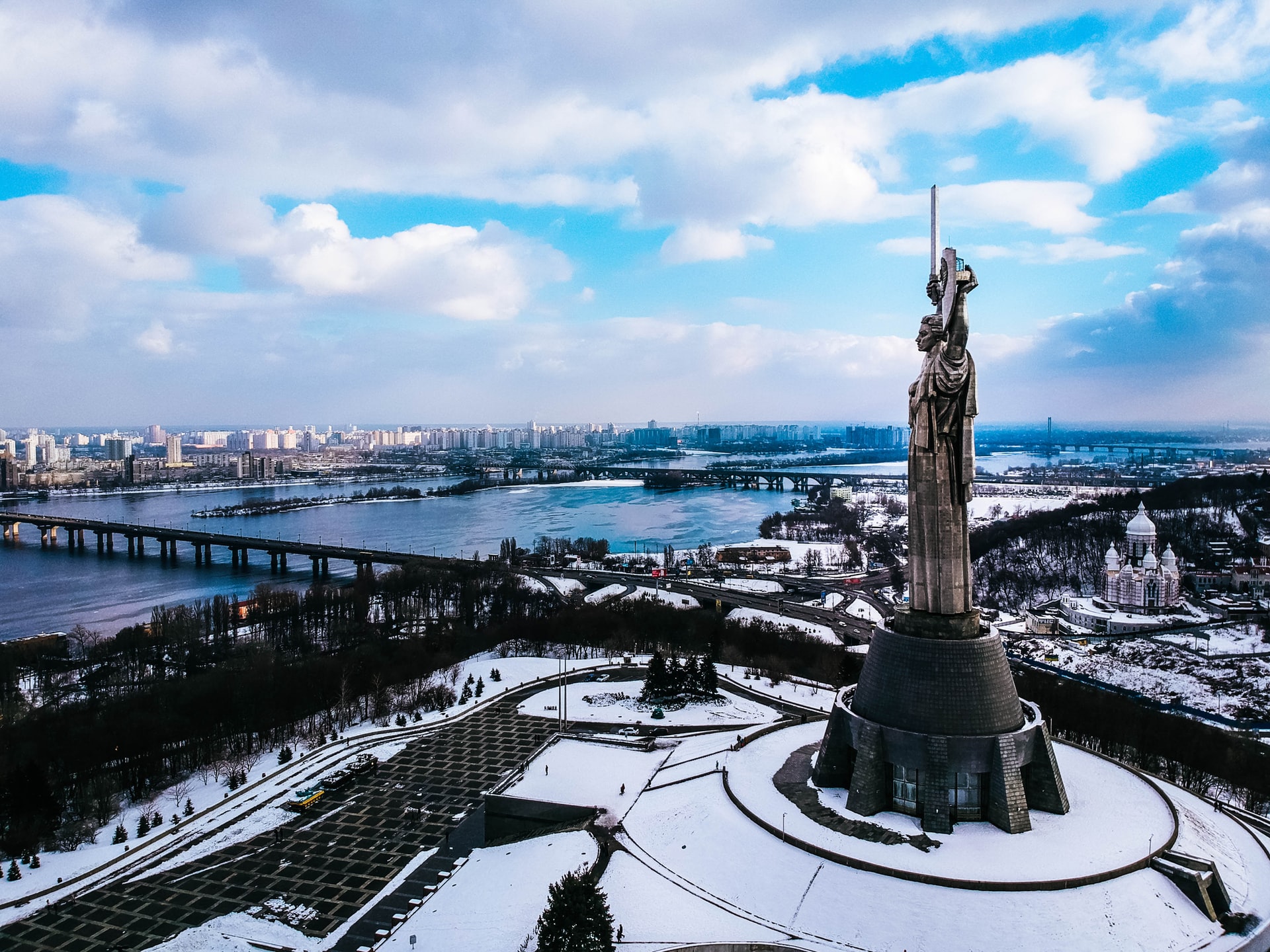 Reading Time:
4
minutes
This article has been created with the help of its author, Oleksandr Aleksyeyenko (Partner at Marchenko Partners) and Sviatoslav Henyk (Senior Associate at Marchenko Partners)
After significant and protracted deliberations, Ukraine finally legalized gambling activities back in 2020. The Law on the governance of the organization and carrying out of gambling activities became effective almost half a year ago. As of the date of writing this article, already 3 licenses have been granted to online casinos for their gambling activities to be performed in the future.
There is still a number of issues and, despite all efforts, the gambling market seems to be standstill except for the mentioned minor movements by local online players obtaining licenses. As of now, it seems that no big international market players are entering the newly born Ukrainian gambling market. So, let`s discuss whether it is all going somewhere and if that somewhere is in the right direction.
Ukrainian gambling market background
To see a broader picture, one should unveil the historical background of the current gambling market legalization in Ukraine. First of all, it's worth mentioning that the Ukrainian gambling market has been actually reopened, but not developed from scratch.
The previously operating Ukrainian gambling market was not so much a success story as one might imagine. There were no huge and fancy casinos like in Las Vegas, but rather a market consisting of different establishments, some of them even legal and compliant. They were shut down by decisive moves of the state authorities in 2009 due to the lack of comprehensive regulations and effective control over their execution, which irreversibly led to negative consequences. As a result, the mentioned flaws contributed to the growth of black and grey gambling services markets. Moreover, the lack of strict rules and their enforcement also formed a public opinion that the gambling market was something antisocial and dirty. Ukrainians still remember well those times when slot machine halls literally surrounded public transport stops and were filled with some not exactly wealthy people giving up their last money in pursuit of a snatch.
At that time, Ukrainian authorities decided to use muscles instead of brains and banned all gambling activities instead of introducing reasonable regulation and taking the situation under control. Thus, starting from mid-2009, all gambling operators were forced to leave the wild, but rapidly growing market. However, as one may guess, the Ukrainian gambling ban was not far from the Prohibition in the United States in terms of its results. Ukrainian gambling market simply went undercover, depriving the Ukrainian budget of significant contributions previously made by the industry.
What are the current challenges for the Ukrainian gambling market?
Not so long ago, a logical step was taken by Ukraine and the gambling activities ban was lifted. However, same as in the case with the Ukrainian land market, things are not perfectly smooth and there are still some obstacles in place.
For instance, while three online casinos have already paid for and received licenses, they still can`t fully realize and enjoy the rights of an online casino operator. The reason is that the necessary regulations applicable to certification of the equipment to be used in casinos haven`t been adopted yet. Additionally, there is still a certain lack of clarity in terms of taxation of gambling activities. Some say that a specific volume-based tax will be introduced. However, considering that the licensed operators can`t get any revenues in the absence of the regulations to certify their equipment, the issue of taxation seems to be too far to think about.
Apart from that, one should note that this time Ukrainian government decided to seriously take advantage of the gambling market by imposing comparatively high license fees, financial thresholds, and location requirements (for offline casinos). For instance, the license fee is around USD 1.1 million for online casinos (for 5 years) and USD 10 million for offline casinos if based in Kyiv (additional equipment fees will also apply). Moreover, a gambling operator must have a share capital of at least USD 1.1 million and a deposit account or Ukrainian bank guarantee for USD 1.2 million.
As to the location requirements, under the new legislation, casinos can be opened only at 5-star hotels with at least 150 rooms in Kyiv, 4- and 5-star hotels with at least 100 rooms in other regions, out-of-town resorts with a total area of at least 10,000 m2 or "special gaming zones" within territories to be further defined by the Ukrainian government.
Under the new law, various restrictive regulations of a similar character also apply to betting, slot machine halls, and online poker activities.
Opportunities and additional obligations for Ukrainian gambling operators
It is worth mentioning that there are some opportunities for the new market players. The new law provides that such players may obtain investment licenses. Holders of such licenses will be exempt from license fees for 10 years if they build a new 5-star hotel with at least 200 rooms in Kyiv or 150 rooms in another Ukrainian region.
Ukrainian gambling operators will be also obliged to follow certain gambling standards and policies aimed at preventing gambling addiction. The government plans to launch a state-owned online monitoring system. The system will perform a real-time oversight and control of the Ukrainian gambling industry.
To sum it all up, it's an important aspect that different people might make different conclusions as to the above. Pessimists might claim that this time, the gambling market launch in Ukraine has little chance to become interesting for the largest international market players. However, if evaluated by opportunists, entering the Ukrainian gambling market is definitely worth a shot.
High financial thresholds and strict regulations ensure that the market will not slip into putting dirty slot machines centered around metro stations. It is more likely that the Ukrainian gambling industry will at least somehow resemble what one may observe in wealthy locations like Las Vegas. This puts confidence into the minds of potential investors because the government will not be in a position to cut its own leg by banning a well-governed and budget-supporting industry.
The readiness of the local online casino market players to pay for the licenses which can`t be yet used proves the above statement to be true. It also leads to a conclusion that gambling investors should already be on their way to Ukraine in order to be in a time when the market starts to operate and extreme profits flow into the hands of the few pioneers.

Endorphina: Ukraine unlocks its potential in the gambling market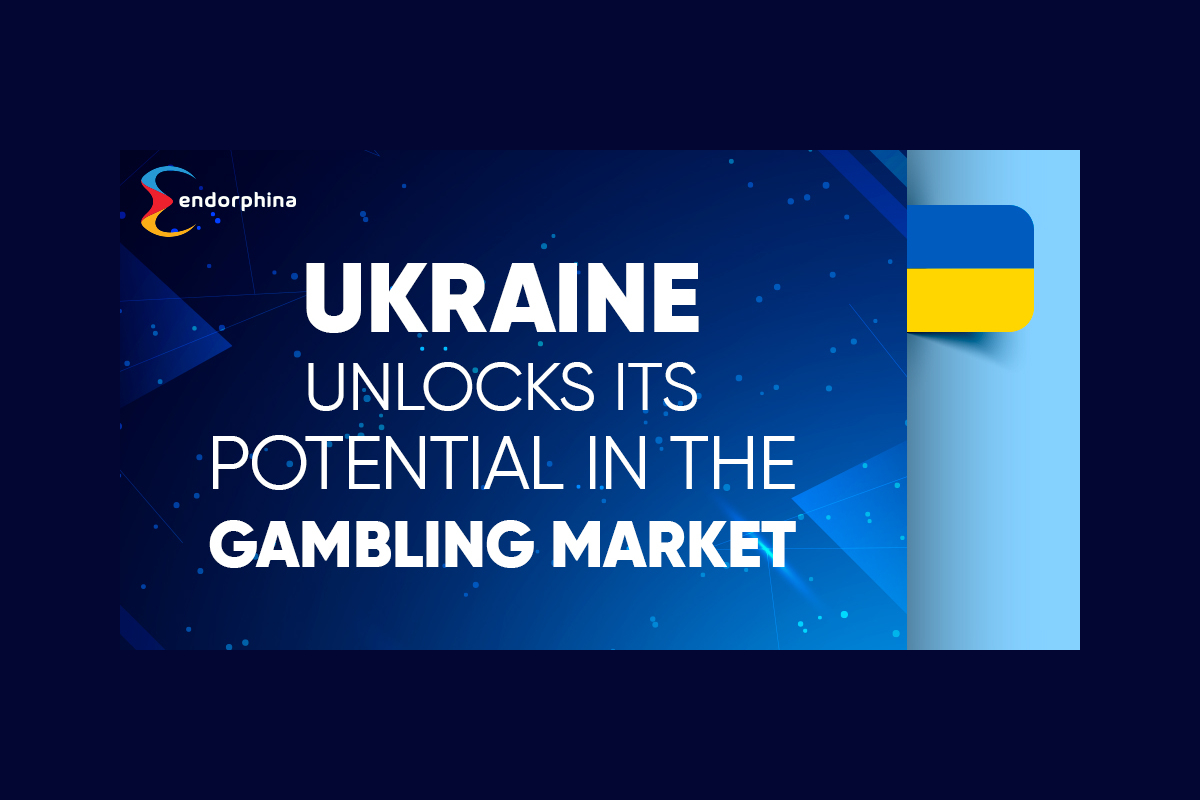 Reading Time:
< 1
minute
We've recently discovered that the official legal gaming market in Ukraine has just been launched! This means that the first license to organize and conduct gambling has been issued.
The law legitimizes all major verticals of the gambling business, including casinos and online casinos, bookmaker activities in bookmakers and online, slot machine halls and online poker. Only a company established under Ukrainian law can obtain a license for each type of activity.
We talked to Kirill Miroshnichenko, the head of Sales department from Endorphina to get some insights about the new situation: "Ukraine can become a new gambling center in the CIS region. With my own estimates, the Ukrainian market can reach the size of the MGA in just a few years. Our partners give us a good vision of the market as well. We always welcome the regulations as it makes business more transparent and more effective in all ways. In addition, we feel quite confident about our games. Our full portfolio of games will definitely fit the taste of Ukrainian players. I wouldn't be a sales person if I didn't say: "We are always open for new partnerships!"
The growing potential for the Ukranian market in 2021
Foreign operators who are used to working according to international requirements and standards are interested in the development of the Ukrainian market as well as Endorphina, one of the most successful gaming providers.
With this, Endorphina's partner in Ukraine Parimatch has received approval to obtain a license to conduct gambling online casino games in Ukraine. This is a great and promising start to further expand Endorphina's gaming audience.
We're looking forward to closely following the development of the gambling industry in Ukraine.
Ukraine Sets Flat 10% Tax Rate for all Forms of Gambling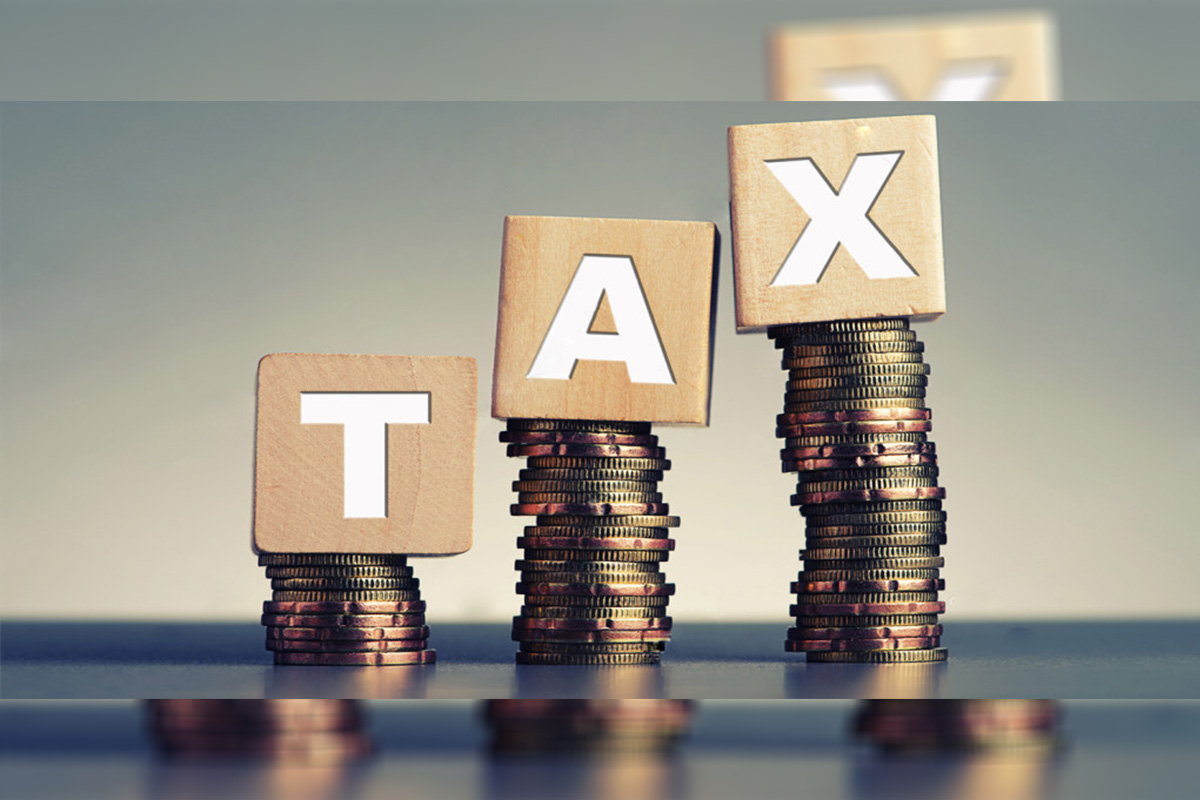 Reading Time:
< 1
minute
Ukraine's Committee on Finance, Tax and Customs Policy has approved a 10% tax rate for all forms of gambling.
The committee considered bill 2713-d, put forward by committee chair Oleg Marusyak, to complement the Gambling Act that legalised various forms of gambling in Ukraine and was signed into law in August 2020.
This bill initially proposed a 5% GGR tax on bookmaking, 10% for online gambling and for lotteries and 12.5% for slot machines. However, the committee opted for a single rate on all verticals instead.
In addition, gambling winnings of more than eight months' minimum wage (currently UAH48,000) will be taxed as income.
The country's Gambling Act had also previously required that online betting and gaming licence fees start out three times higher than normal, and would only be lowered once an online player monitoring system is put in place. However, the new tax bill abolishes that requirement.
The Rada will still have to approve the new tax bill, after which it may be signed into law.
Merkur Gaming Signs MoU with Ukraine's Gambling and Lotteries Regulation Commission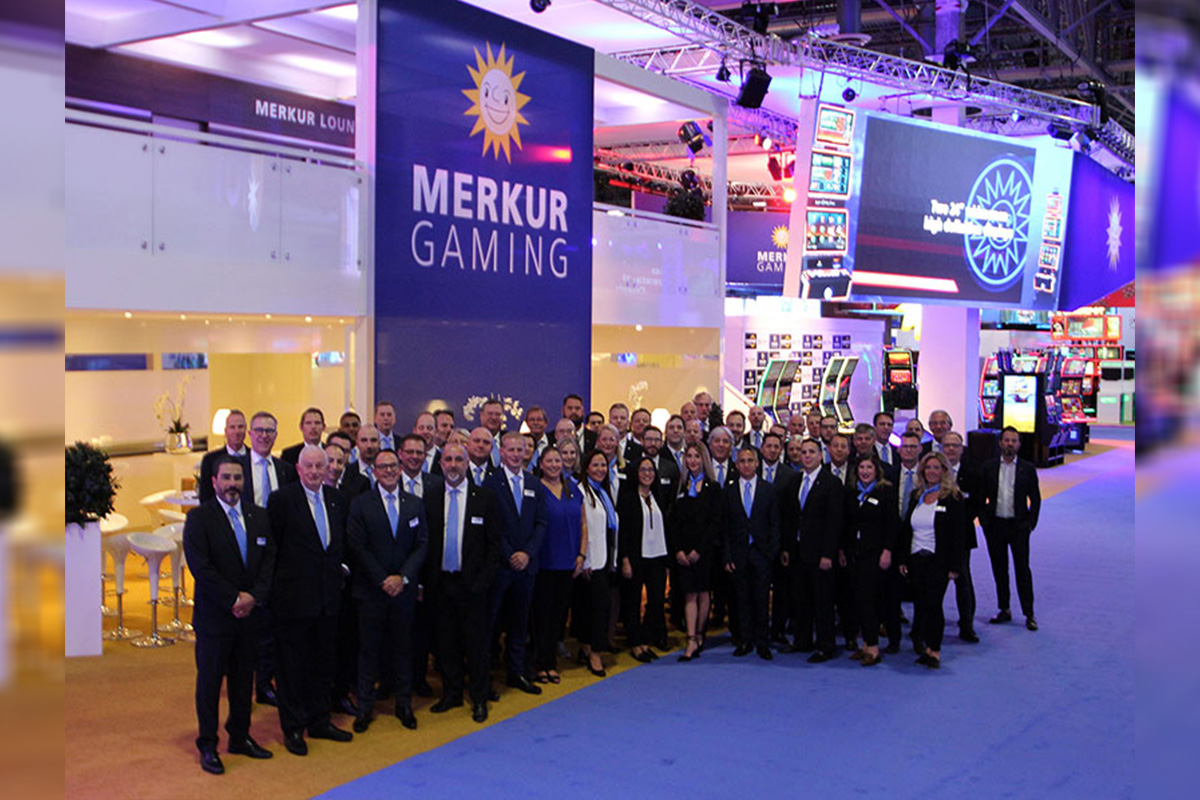 Reading Time:
2
minutes
Merkur Gaming has signed a Memorandum of Understanding (MoU) with Ukraine's gaming regulatory body, the Gambling and Lotteries Regulation Commission.
The signing of MoU between Ukraine's Expert Advisory Council of Gambling and Lotteries Regulation Commission (EAC GRLC) and adp Gauselmann GmbH (Merkur) allows Merkur to bring its more than 60 years of experience and achievement in both manufacturing and operations in gaming to help and assist Ukraine in its creation of a strong, socially responsible, and well-regulated gaming industry within its borders.
Athanasios 'Sakis' Isaakidis, Chief Executive, International at Merkur Gaming, said: "This is truly an exciting time and a great opportunity. Coming as it does in the current pandemic climate of Covid-19, the news from the Ukraine is inspiring for us and for the entire gaming industry. Historically, difficult times have always also created opportunities and that is clearly the case here. Merkur Gaming is absolutely committed to bringing its huge experience – as both a manufacturer and as a successful operator – to work alongside the authorities in creating a new market opportunity that will create many new jobs, create new wealth and which will be, by law, a socially responsible gaming environment within the Ukraine.
"The overwhelming feeling, the aura as we call it, is already hugely positive and that will increase as actual operations are seen to open up. There are still many challenges to be addressed but we look forward to assisting in the process of those challenges being met. As has been said many times, to make the best result from new opportunities it is necessary to always be in the right place and at the right time. Merkur Gaming is achieving that and will continue to do so in the future as we actively co-operate in making Ukraine's new gaming future become a resounding success."