API3 Partners with Royale Finance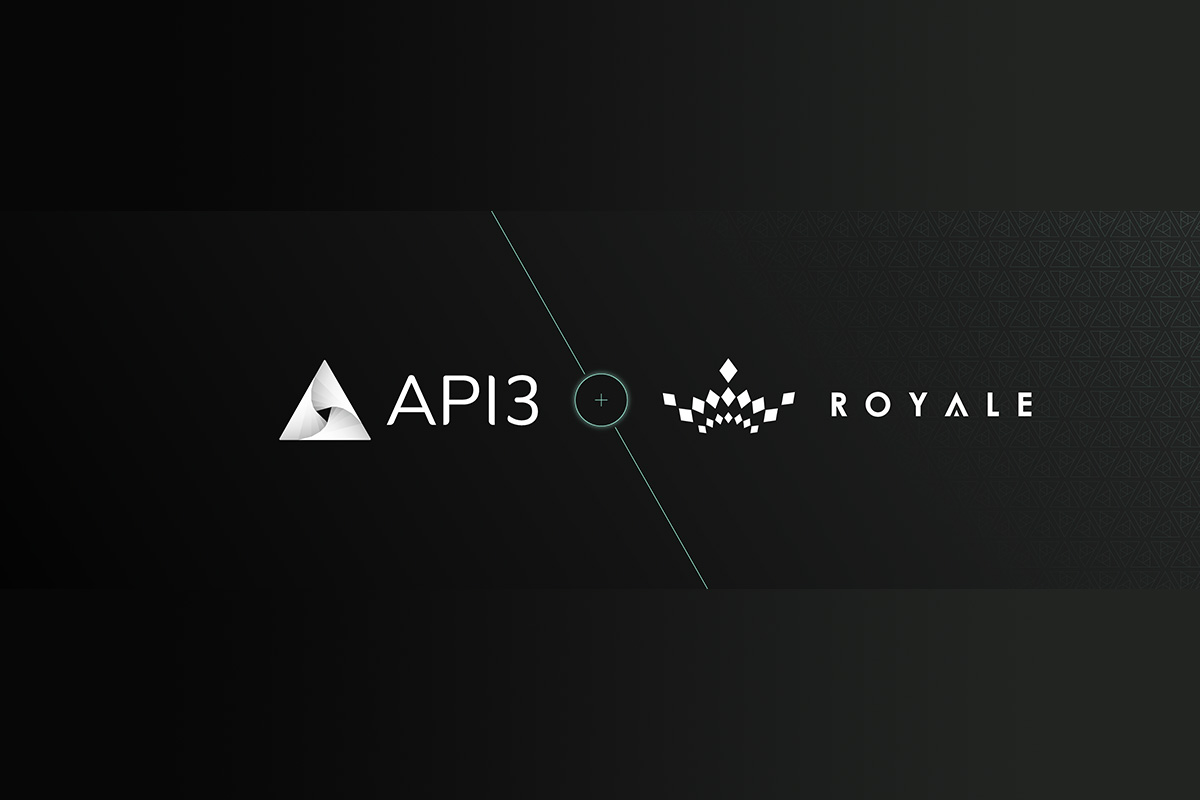 Reading Time:
< 1
minute
API3 has signed a strategic partnership with Royale Finance to supply price data for Royale's network participants to improve the transparency of cryptocurrency price conversions.
As Royale develops its ecosystem of iGaming & DeFi (iGDeFi) partners and products, there is a requirement for pricing oracles that provide a level of transparency that falls in line with the underlying Royale Kingdom's core values — those being trust, reliability and verifiable sources of truth. API3 provides price data over Airnode-enabled APIs that can be utilised in currency conversions and are looking into ways of using this to improve the transparency of data sourcing and processing to users.
"The ability of blockchain to provide a transparent, permanent record allows businesses to use it to provide proof of their honest behavior. Airnode can allow this without having to trust third parties to accurately relay the data, and we're excited to see it used to improve trust levels in the iGaming industry," Heikki Vänttinen, Co-Founder of API3, said.
"For Royale the transparency that API3 seeks to create fits perfectly into the Royale ecosystem. The first party API3 oracles which are operated by the API providers allows for a tamper free ecosystem that cannot be compromised. I will genuinely admit to being a fan and cannot wait to integrate API3 into our beloved Royale Kingdom and beyond," Giorgio Andrews, CEO of Royale Finance, said.

Southampton FC extends partnership with the Coingaming Group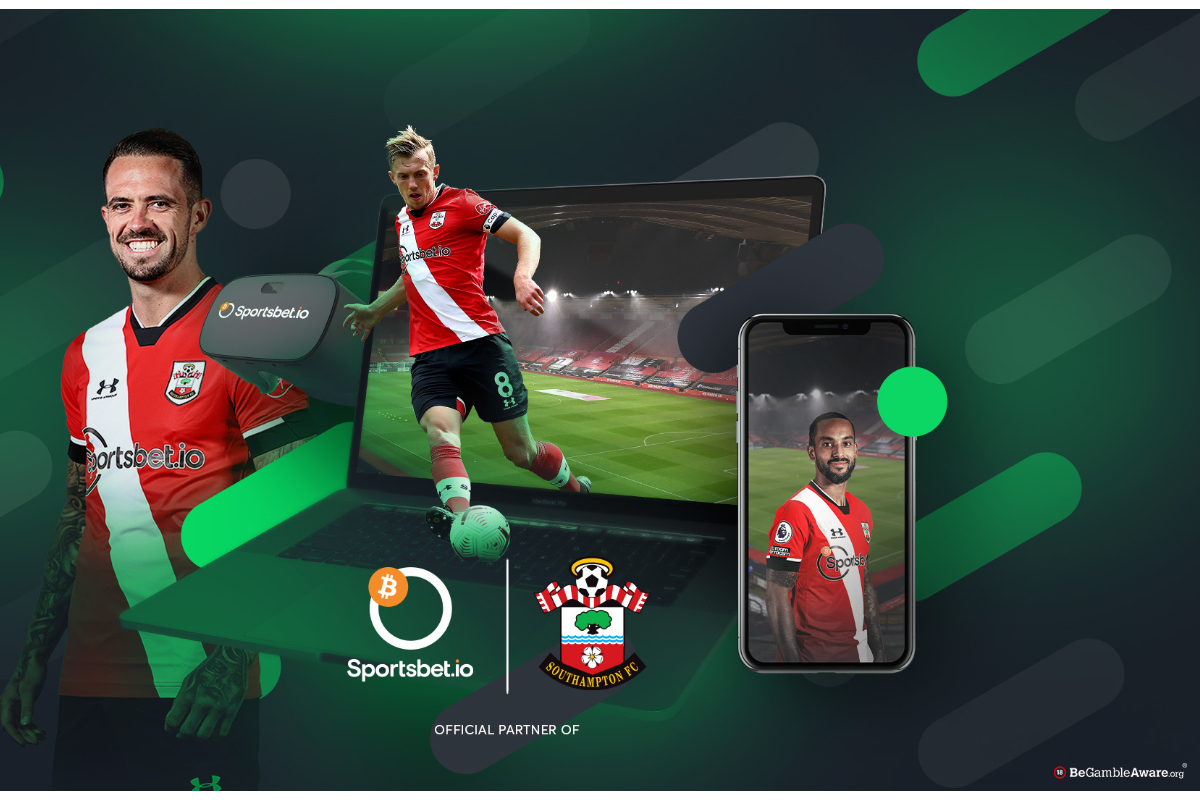 Reading Time:
2
minutes
Southampton Football Club is pleased to announce that it has agreed to extend its partnership with the Coingaming Group as Main Club Partner for a further three years in a deal that will see their brand, Sportsbet.io continue as the club's front-of-shirt sponsor.
The deal is the biggest sponsorship agreement in the club's history and also includes the option for the club to be paid certain performance-based bonuses in Bitcoin at the end of each season, allowing the club the opportunity to take advantage of the new, high-growth currency if it feels it will bring significant future benefits.
This partnership will allow Sportsbet.io to continue to build on the strong relationship it has built with the club and its supporters in the last year. Since becoming Main Club Partner in August 2020, when they stepped in at short notice to take over the front-of-shirt sponsorship, they have worked tirelessly with the club to create a positive impact in the local community and highlight the importance of safe betting – a duty they take extremely seriously. This work has included their 'Listen To The Saint In You' campaign that was launched during Safer Gambling Week, linking up with a number of Saints players to encourage fans to consider the risks before placing a bet.
They have also played a key role in the club's launch of the Positive Impact Pledge, which enabled start-ups and entrepreneurs to apply for grants to help launch their businesses during the Covid-19 pandemic.
Most recently Sportsbet.io also donated their shirt sponsorship to the Saints Foundation for the Premier League match against Burnley to help drive awareness of the Foundation's fundraising efforts as they aim to raise vital funds lost due to the pandemic. This gesture alone helped the Foundation raise thousands of pounds on the day, a figure that was topped up by Sportsbet.io, who very generously donated an additional £10k.
Southampton Football Club's Chief Commercial Officer, David Thomas commented: "The team at Sportsbet.io have built a successful business by challenging convention and disrupting the market, but in a responsible way, and their approach to our partnership with them has been no different.
"In a short timeframe they've proven to be innovative, forward thinking and extremely supportive of the club, our fans and the wider community, and we've welcomed the opportunity to develop and promote safe gambling messages together. As such they have become valued partners and we look forward to the next chapter together"
CEO of the Coingaming Group Maarja Pärt, added: "Our first season as Southampton FC's Main Club Partner has already exceeded all expectations. We've been inspired by the passion of the club and its fans, and it was an easy decision for us to extend our partnership with the Saints for another three years.
 "From the beginning, Southampton have been a perfect match for the fun, fast and fair way we do things at Sportsbet.io. We can't wait to continue this journey with the Saints, and we'll be doing everything we can to support the team and its community into the future.
March Madness Betting: Forget the Upsets, Cloudbet Players Double Down on Gonzaga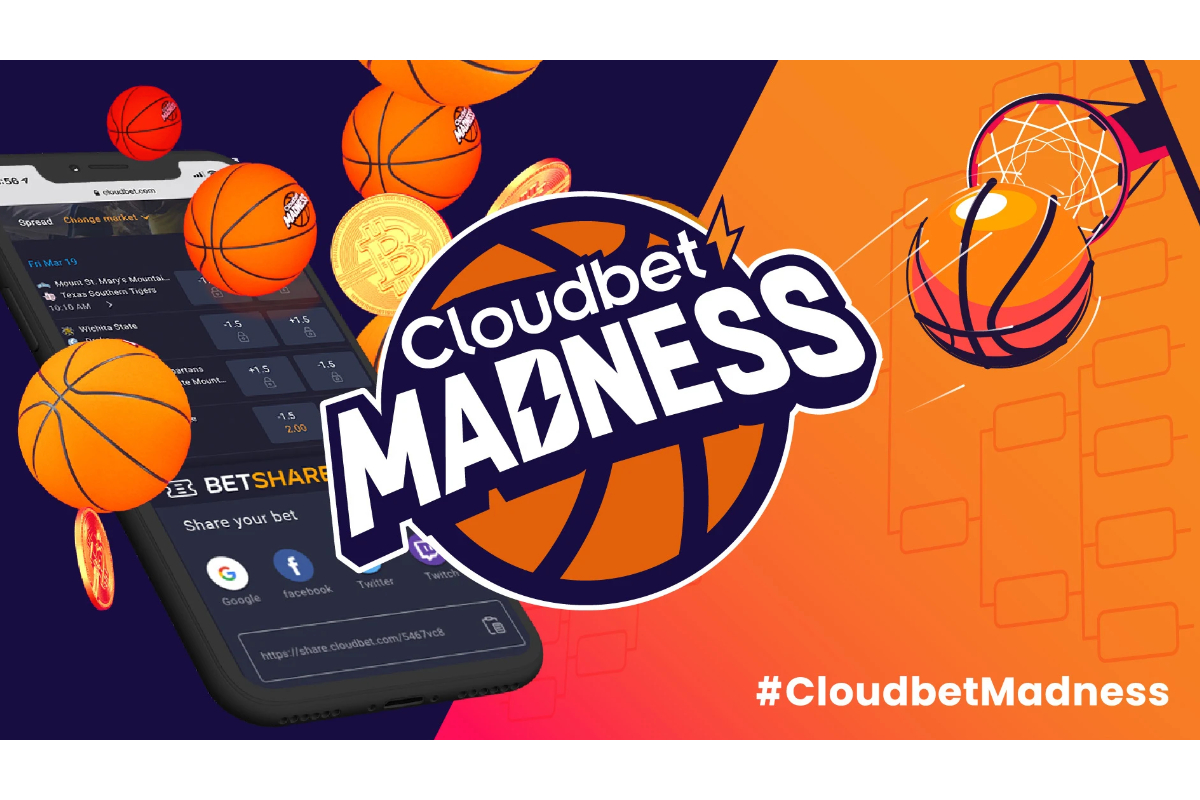 Reading Time:
2
minutes
Bettors on crypto sportsbook Cloudbet have sent a clear message that they're not buying into the rash of upsets that have made this year's NCAA March Madness tournament one of the most volatile in the competition's history.
Total betting turnover on which team will win the tournament jumped by 34% at Cloudbet in the past day, fueled by a 45% increase in positions on Gonzaga, the championship favorites from the get go. The Zags account for almost 30% of total March Madness outright winner bets placed with Cloudbet, data from the operator show.
By comparison, UCLA – Gonzaga's next opponent – has attracted negligible bets, even as it continued its giant-killing run enroute to a spot in the Final Four round this weekend. UCLA's run has come to exemplify the swathe of upsets in this year's tournament that has cost thousands of favorite-backing bettors money in lost wagers.
"It's pretty clear that some fans aren't buying into the fairy tale story, now that we're into the business end of the tournament," a Cloudbet spokesperson said. "It's a supremely entertaining time for anyone who's into March Madness bitcoin betting."
To mark the crowning of a new national college champion, Cloudbet is giving away $5,000 in bitcoin bonuses to eligible players who place a March Madness bet. It's the final part of the operator's "Cloudbet Madness" promotion, which earlier included a prediction competition and a basketball jersey lucky draw.
As it strives to offer the best bitcoin sportsbook for March Madness, the operator is also running "Buzzer Beater Bonanza," whereby it will grade losing moneyline and 1×2 bets during the tournament as wins if the loss results from a last-second shot by the game winners.
Founded in 2013, Cloudbet established itself as one of the world's leading bitcoin betting operators, with a reputation built on unparalleled security and speedy withdrawals. Cloudbet's sportsbook has made a name for itself with its low-margin odds on a multitude of markets around the world, while the Cloudbet casino has hundreds of slots and a live-dealer experience with all classic table games.
The operator now supports nine cryptocurrencies. Six of those coins were launched in 2020, a milestone year in which Cloudbet revamped its website and added features including esports, politics betting, virtual sports, social-media bet sharing and easy credit-card coin purchases.
Sheesha Finance and Royale Finance Partner to Leverage Premier DeFi Staking Mechanism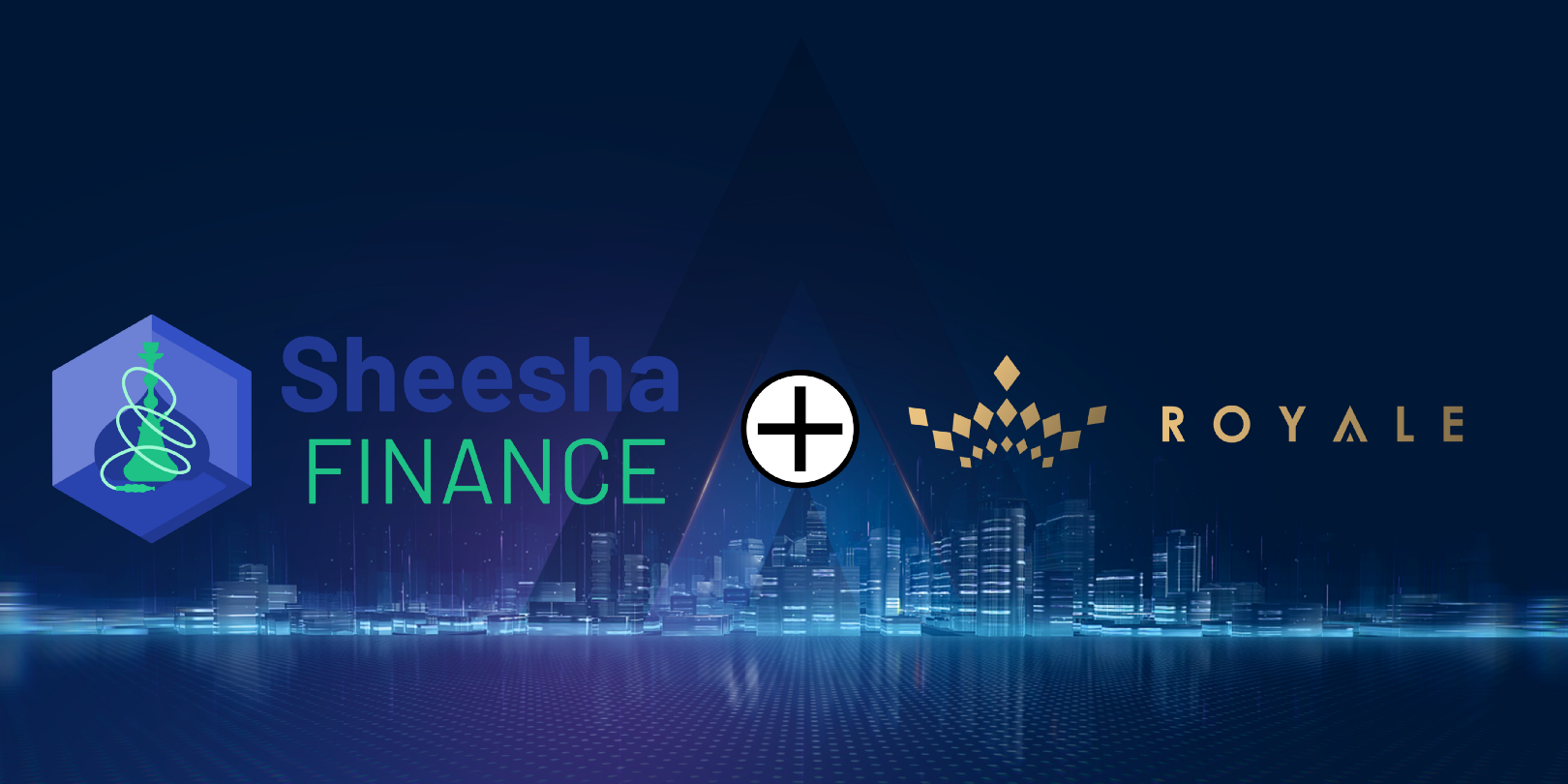 Reading Time:
2
minutes
The partnership utilizes Sheesha's Mutual Fund model allowing Royale network participants access to a variety of DeFi project rewards without direct investment
Sheesha Finance, the first one-stop-shop for investors to get diversified exposure to DeFi projects, and Royale Finance, a cross-chain DeFi solution using liquidity pools to provide funding for iGaming startups, announced a partnership leveraging the staking mechanism features of the Sheesha platform. The partnership innovates traditional DeFi blockchain staking and brings additional value to all network participants by providing portfolio diversification while minimizing risk.
With the growing popularity of DeFi projects, many investors are now looking to invest in promising, authentic DeFi startups. Sheesha Finance has created a unique model that embraces full-scale transparency and integrity, while supporting reputable DeFi ecosystems such as Royale Finance.
Sheesha Finance uses a staking mechanism called a "Liquidity Generation Event" (LGE) that encourages participants to select an available blockchain network and contribute Ethereum (ETH) or Binance Coins (BNB) in return for Liquidity Provision Tokens (LP) on the network they have chosen. The LGEs are open for a certain period of time, and in this instance, two weeks.
"Our goal has always been to improve the De-Fi ecosystem and transform its operational mechanisms," said Saeed Hareb Al Darmaki, Founder of Sheesha Finance. "By leveraging our liquidity generating events, we are able to help De-Fi projects expand market reach, gain new investors and holders. Our newest partner, Royale Finance has been a totem for transformational changes in the iGaming niche and we are proud to work with them to further grow their network influence by utilizing our unique staking mechanism."
"The partnership with Sheesha Finance is extremely important for us. It provides the much-needed distribution stability lacking in most DeFi ecosystems today," said Matthew Armstrong, COO at Royale Finance. "This mutually beneficial partnership helps Sheesha expand its network partners and reach while providing Royale network participants an interesting investment avenue through Sheesha's liquidity generation events."
Liquidity Provision Tokens (LP) can be staked to continuously earn Royale Finance tokens ($ROYA) as well as other network tokens available under the Sheesha ecosystem. Increased participation in this program will greatly improve the overall metrics of Royale Finance, control the distribution of $ROYA in the market, curb inflation, and attract bigger investors looking to team up with valuable players in the DeFi/iGaming niche. Royale Finance will give a certain amount of their native token, $ROYA, from their liquidity mining to help support this joint staking initiative.
Sheesha Finance has conducted external audits of its platform to validate the security protocols and ensure its smart contracts are error-free; Sheesha received a 100% grading by Zokyo, a highly reputable auditing firm. Sheesha's approach exposes its users to a wide array of interesting DeFi projects and foregoes the stress of manually searching for viable DeFi investment opportunities. By staking LP tokens with Sheesha, network participants will be able to earn Sheesha's native tokens as well as the tokens of other existing and potential future DeFi projects on the platform.