Alex Beecham promoted to Managing Director at Checkd Media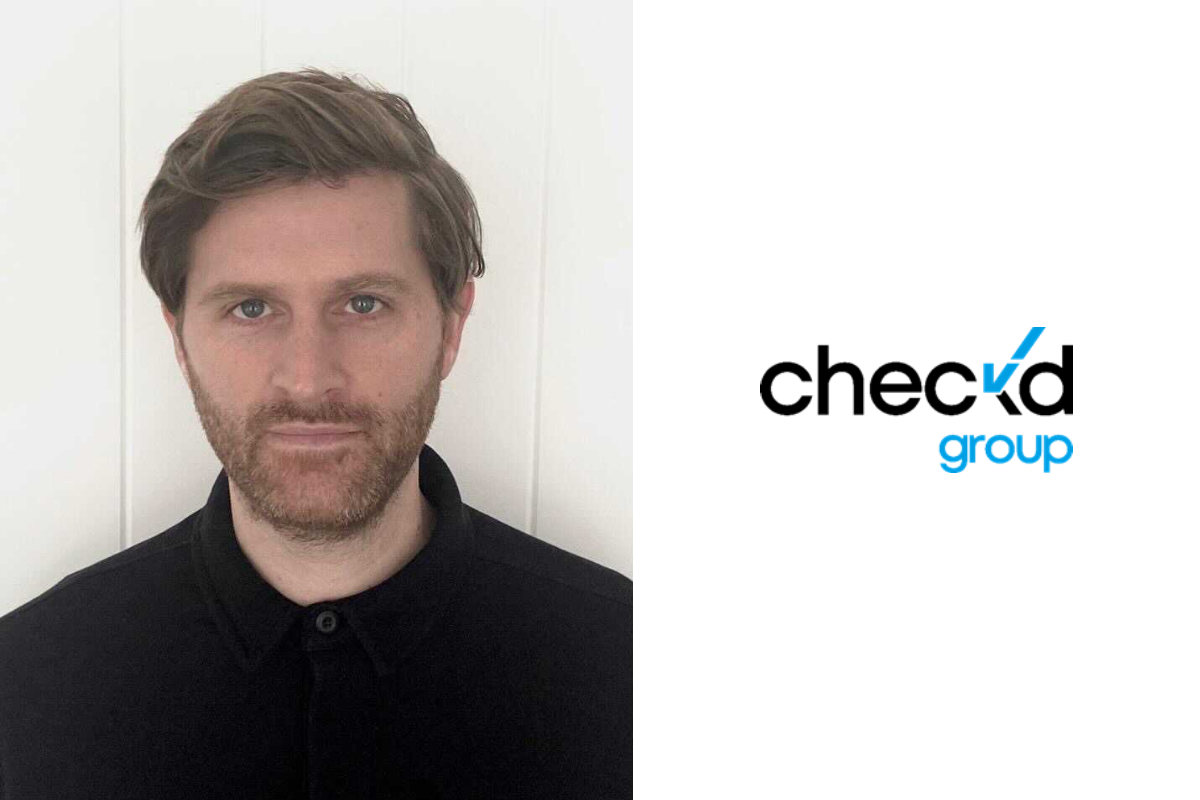 Reading Time:
< 1
minute
Appointment to allow affiliate to drive commercial growth and expand into new markets
Fast-growing iGaming business Checkd Group has promoted Alex Beecham to the position of Managing Director of its Checkd Media division, which operates the popular Footy Accumulators, The Winners Enclosure and Oddschanger brands.
Beecham, who was previously Marketing Director, will lead the overall strategy and team of Manchester-based Checkd Media, continuing to drive commercial growth through affiliate and media partnerships. Checkd Media's tier 1 operator clients include Sky Bet, bet365, Paddy Power, Betfair and William Hill.
Working closely with Adam Patton, Managing Director of Checkd Development, Beecham will also assist Checkd Group founders Jamie Knowlson and Lee Struggles in securing business opportunities in new markets, including the US.
Beecham joined the company two years ago. As Checkd Media's Marketing Director he co-ordinated promotional activities for the affiliate's consumer-facing brands, which have a collective following of more than 2 million. His previous industry experience includes three years as Country Manager at Mr Green, as well as a roles at William Hill and Sky Bet.
Checkd Group founder Jamie Knowlson said: "Alex has worked tirelessly in driving forward our core brands, including the ever-popular Footy Accumulators, at a challenging time for the industry. We believe the time is right for Alex to take on my responsibilities in running the media business as we aim to build on our recent achievements."
Checkd Media Managing Director Alex Beecham said: "Checkd Group has established itself as a major force in the sports affiliate landscape and our aim now is to build on what we have already achieved through the development of our popular brands. I am determined to continue serving our community with leading content, products and an optimal experience as Checkd Group expands its horizons."
Hölle Games Joins the First Look Revolution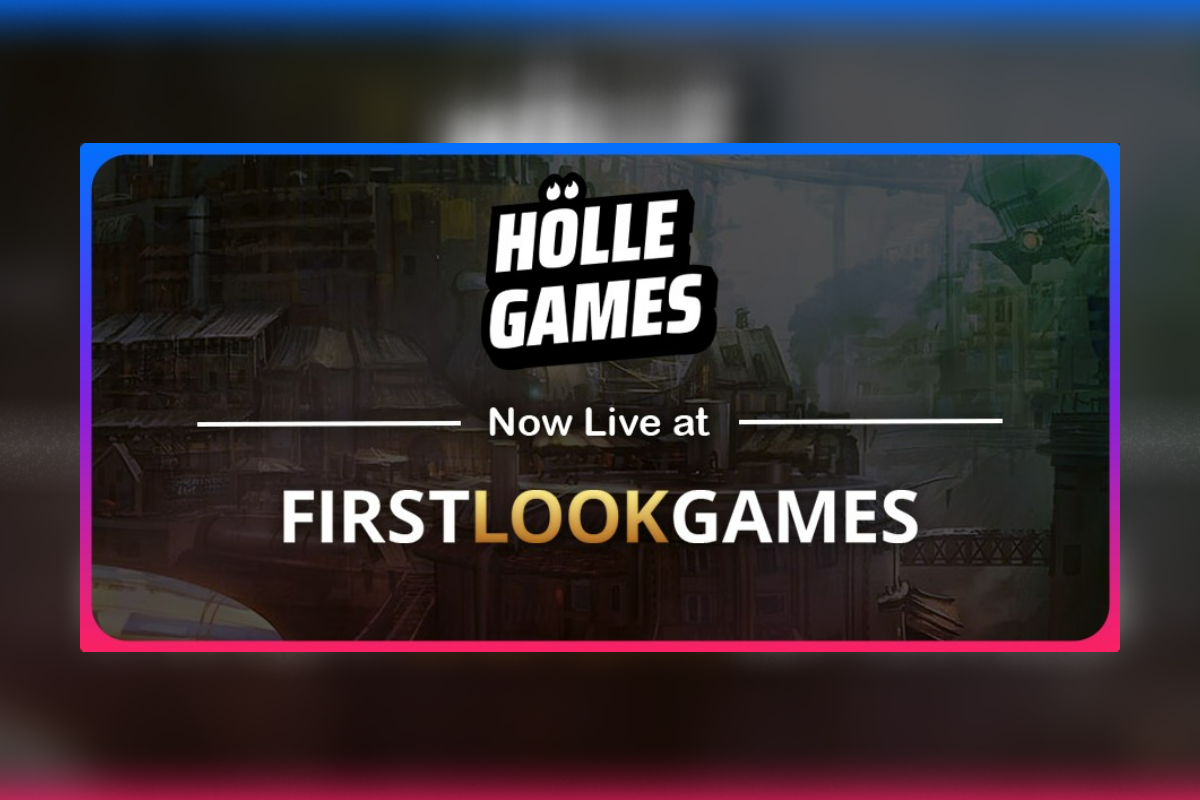 Reading Time:
2
minutes
Rising star-studio will tap into the reach and influence of affiliates as it looks to establish itself as a leader in competitive markets such as Germany, Switzerland, The Netherlands and Belgium
Hölle Games, a rising-star studio that epitomises what it means to be made in Germany, has joined First Look Games as it looks to ramp up exposure for its slots in highly competitive online casino markets across Europe.
As a start-up developer, Hölle Games is aware of the challenges of promoting its games to players and operators, both in terms of allocating internal resources and also cutting through the noise being made by rivals in its core markets of Germany, Switzerland, Netherlands and Belgium.
With ambitions to become a leading provider in its native Germany, the studio will now use the First Look Games platform to connect directly with hundreds of approved publishers.
As a First Look Games partner, Hölle Games will be able to share information about each of its classic and premium video slot titles including logos, images and videos of them being played. These are hosted in a dedicated library where affiliates can download information and assets individually or in bulk.
The developer can manage all information and assets via the FLG Studio Management Centre where it can highlight exclusivity agreements and even add and remove jurisdictions for each game.
Most importantly, Hölle Games has complete control over the information that is made available to affiliates and when that information is made available to them. FLG also provides a suite of tools to ensure that reviews and content published by affiliates are accurate and responsible.
Tom Galanis, Founder of First Look Games, said: "I'd like to give a warm welcome to Hölle Games and look forward to seeing the studio go from strength-to-strength as it uses our platform, tools and features to promote its games via affiliates in Germany and beyond.
"At First Look Games we understand the challenges that new studios face, especially when it comes to marketing, and that's why we offer a special start-up package aimed at developers like Hölle Games that are in the process of building momentum for their business."
Robert Lenzhofer, CEO & Co-Founder at Hölle Games, added: "Gaining exposure for games in competitive markets such as Germany, Switzerland, Netherlands and Belgium takes a smart strategy, so leveraging the reach and influence of affiliates via First Look Games makes sense.
"FLG is the perfect partner for affiliate marketing; its platform is cutting edge and the knowledge and experience of its team are unrivalled. This is a breakthrough partnership for us, and we look forward to taking Hölle Games to the next level with the help of our friends at First Look Games."
Exclusive Q&A w/ Fraser Linkleter, CMO at Slots Temple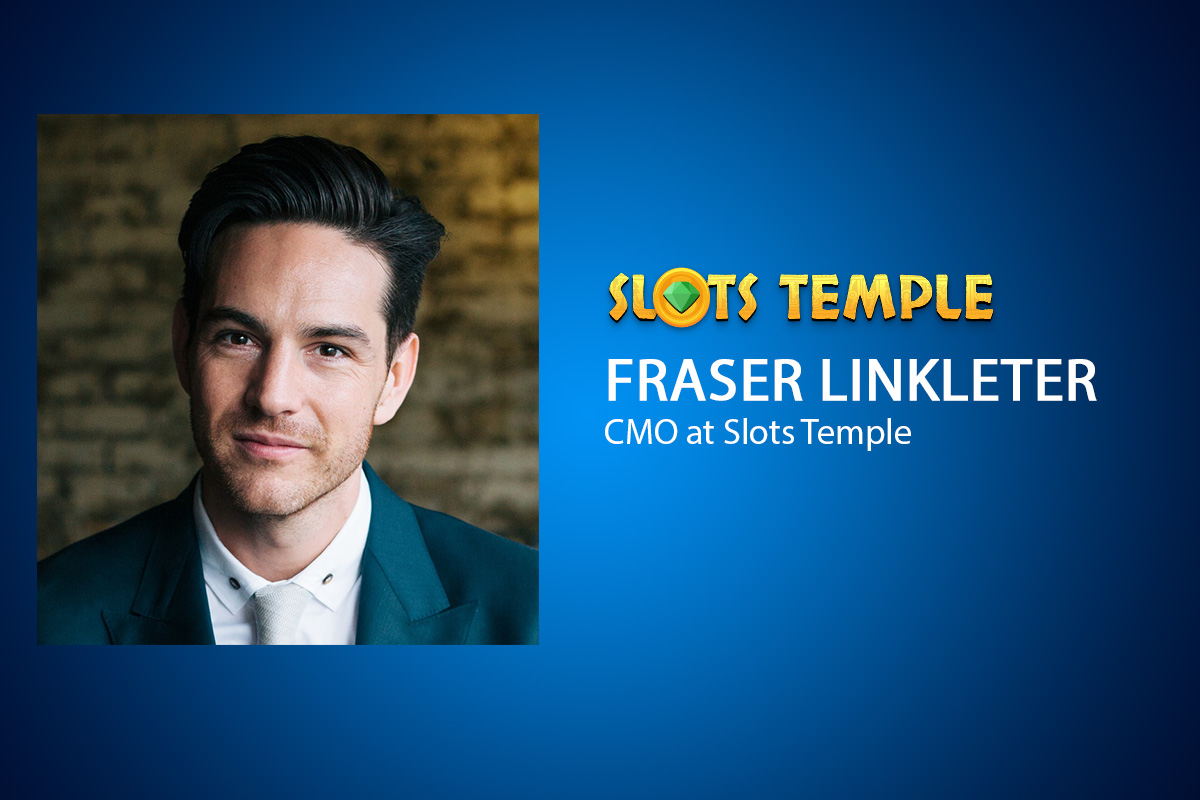 Reading Time:
3
minutes
How is the affiliate space changing? Is it important to offer more than just written word articles and casino reviews? 
To be successful, you always need to offer the full package. Reviews are certainly still important, and you must show what's both good and bad, giving a rounded, impartial opinion. But we think affiliates these days need to offer some extra special sauce as users want to interact more with the product. So free games to play are great, plus something different that makes your site really engaging and entertaining. An extra 'stickiness'.
We want to give people a reason to come to us and spend time on the site, not just bring them in and push them out to operators straight away. There are loads of sites which just list off operator offers, but we give something more.
Tell us about the new free-to-play slots tournament formats you've launched.
Our slots tournaments have always been very popular. Previously, people played for fun for the chance to win merchandise or avatars, and to earn Xpoints to open chests.
Now we're offering even more reason to get involved, with a free chance to win cash prizes, and it's a huge success. People still love climbing the leaderboards and earning Xpoints, but cash prizes add extra value for the player and really enhance the user-XP.
We're also launching new types of tournaments. These includes Turbos, which run for one to three hours to speed up the fun of winning a prize, and Risk tournaments, where players are given a fixed balance and can adjust their bet size on each spin.
How can you use these tournaments as marketing assets?
We focus on some of the most popular games for our tournaments, meaning there's double appeal – play one of your favourite games whilst also being in for a chance to win a cash prize, so there's double benefit to the player
The chance to win a cash prize in a free tournament is massively appealing and gives people a reason to register (you don't have to register to just play a demo game). But once they're registered, we can target our marketing to them.
We can really tailor our messaging more effectively. If a user has just played a tournament on a certain game, we can talk to them about where they can play the game for real money and tell them about the welcome offers available. This is so much more effective than blanket marketing.
We can also offer tournaments on new games releases, creating a real buzz around a launch, which adds value for the operator or games studio.
Is there a plan to offer paid-for tournaments to build even bigger prize pools?
Absolutely! That's the next phase. By offering paid for tournaments, we can fund even bigger prizes that go deeper down the leaderboards to give more people chance to win. This will attract more players and create an even bigger buzz! Of course, free tournaments will still be available. There will be no obligation to play for real money if you don't want to.
You've recently launched in the US and Canada. What are some of the challenges you've faced entering these new markets?
Different regulations are the biggest challenges and making sure we're always compliant. We've had to be very flexible entering the Ontario market and had to adapt quickly to comply with the changes. One example is age verification, which has always been important to us, even though our games are free to play. Each jurisdiction has different verification requirements, which means working with different data providers and building our registration processes differently.
Sports betting is huge in the US, but how do you see the online casino space developing there?
You're absolutely right that sports betting is massively popular in America. Around 30 states have legalized sports betting, while only a handful so far have launched online casino markets. So, casino is proving to be a slower process, and there may be less political appetite for it currently. But we're keeping an eye on the landscape there and are always looking for opportunities to expand into new markets.
What's next on the horizon for Slots Temple?
We want to continue building and diversifying our tournament product, and that means introducing more tournament variants to make it even more exciting and compelling.
Soon, we hope to introduce the paid-for tournaments we spoke about, so we can offer bigger prizes. We want to attract more players and continue building a bigger community among our users. Player communities are vital to what we do and should be a crucial part of an affiliate's strategy.
TrueLab Game Studios joins First Look Games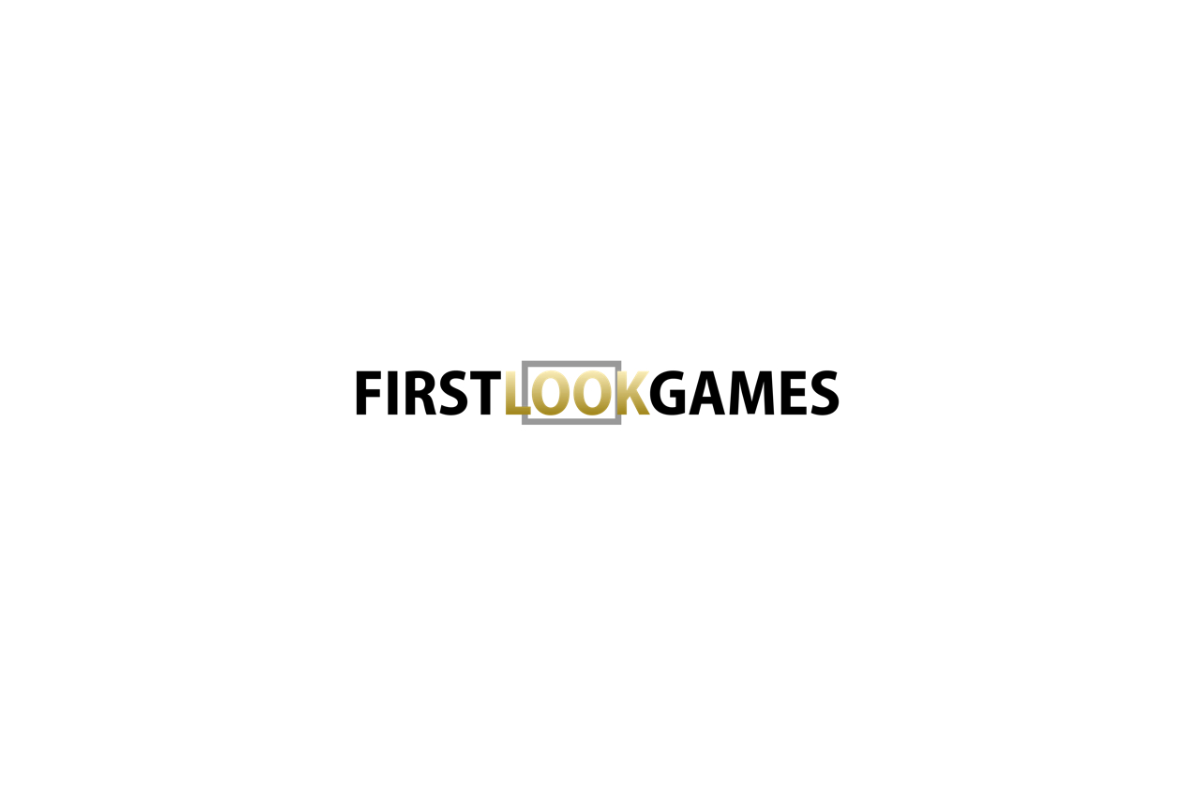 Reading Time:
2
minutes
Rising star studio has gained direct access to more than 800 approved affiliates for the purpose of game promotion
TrueLab Game Studios, the developer of next-generation online casino content, has become the latest studio to leverage the power of affiliate marketing for the purpose of game promotion by joining First Look Games.
The developer, whose mission statement is to create games that engage by focusing on data-driven product design, now has direct access to more than 800 approved affiliates and publishers with a combined global audience in excess of 20+ million players.
As a First Look Games partner, TrueLab can share information about each of its titles including logos, images and videos of games being played. These are hosted in a dedicated library where affiliates can download information and assets individually or in bulk.
Game information and assets are managed via the Studio Management Centre where TrueLab can highlight any exclusivity agreements they have on game launches, as well as add and remove jurisdictions for each title.
First Look Games also offers a cutting-edge and free API feature that provides connected access to game and studio data, which is presented to affiliates in a clear and structured format. This can then be used to automatically create initial reviews of games.
Importantly, First Look Games gives studios such as TrueLab complete control over the information that is made available to affiliates, and when information is made available to them. It also provides additional compliance tools and features to ensure reviews and content published by affiliates are accurate.
Tom Galanis, Managing Director at First Look Games, said: "Affiliates are a powerful marketing platform for studios, offering tremendous reach and direct access to player communities. It is great to see TrueLab use the First Look Games to better promote the studio and drive awareness of its games.
"Studios simply don't have the time and resources to invest in extensive game marketing but with First Look Games we do much of the heavy lifting, allowing developers to promote their latest titles and existing games to players in markets around the world. This makes it a highly valuable tool."
Karl von Brockdorff, Head of Marketing at TrueLab Game Studios, added: "Affiliates are an important channel when it comes to game promotion, but connecting with individual publishers and providing them with information about games is incredibly time-consuming which means we have not been maximising the opportunity.
"First Look Games overcomes this challenge, providing direct access to hundreds of approved affiliates. This is what makes this such an important partnership for TrueLab, and we look forward to increasing the exposure of our games via some of the biggest publishers in the business."