Finland Games Job Fair provides you with the platform to connect with games industry talents within Finland and from across the globe virtually.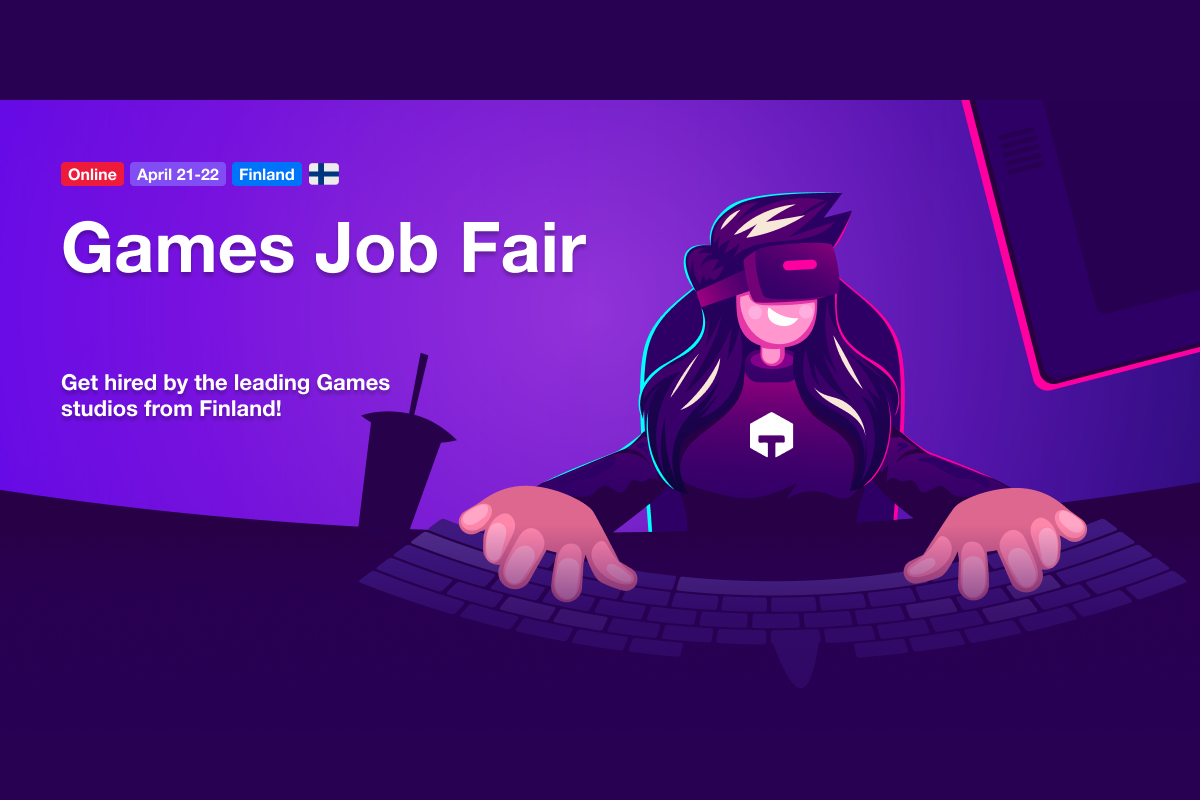 Reading Time:
2
minutes
Finland Games Job Fair gives participants the opportunity to get an overview of the Finnish games industry, learn about various career opportunities, virtually meet and interact with HRs of the  studios, showcase their talent to recruiting companies, engage in online interviews for open jobs, and ultimately make their next career move.
Participating studios are – Rovio, Supercell, Redhill Games, Lightneer, MiTale, Frogmind, Quicksave, Dazzle Rocks, Fingersoft, Yousician, Metacore and many more! These companies are makers of well renowned games such as Angry Birds, Clash of Clans, Best Fiends, Hill Climb Racing, Nine to Five to name a few.
At the virtual event, participants will hear from senior recruiters on key topics like how to break into the games industry and tips on making your resume stand out. Our business partners – Business Finland, Helsinki Business Hub, Game Makers of Finland, IGDA & Neogames – will share their insights into the fast-growing and exciting games industry in Finland.
There will also be sessions on pertinent industry topics like:
What is the range of compensation and benefits for professionals in the gaming industry in Finland?
How are Finnish companies recruiting and relocating new employees during COVID times?
How do professionals smoothly transition or begin their career in the games industry?
And for those unsure about accepting a job opportunity in Finland, we will have past event candidates, share their experiences about moving and working in Finland.
Last, but not least, we are also partnering up with job board like Games Jobs Finland, Games Jobs Direct and In Game Jobs to bring you more career opportunities.
What to expect from the event?
A unique facet of the event is that the platform will be accessible for 2 months to studios and talents alike enabling continued recruitment prospects
At the expo area, attendees will be able to visit interactive company stands and engage in live sessions with studio representatives
On the Career Wall, multiple job openings from recruiting studios will be advertised
Finding studio representatives can be done by associated tags, through which one can chat with them or book an online call.
How can you join the Finland Games Job Fair?
If you are now intrigued and want to join the Job Fair, then take a couple of minutes to fill out a simple registration form. We will assess the applications and will accordingly contact you, before the event, about any matching role(s) and invite you to an online interview with our talent specialist.
After filling the registration, you will receive an email and a link to the online Pine platform which can be used to join the event on 21 – 22 April.
To help participants get comfortable with the online platform and prepare them to get the most out of the event, we will organize a preparatory Warm-Up webinar on March 31st. We will share tips on how to fill up the attendee card and attract the attention of recruiting companies, an overview of the capabilities of the online platform for the event and answer any questions.

HIPTHER announces resounding success for MARE BALTICUM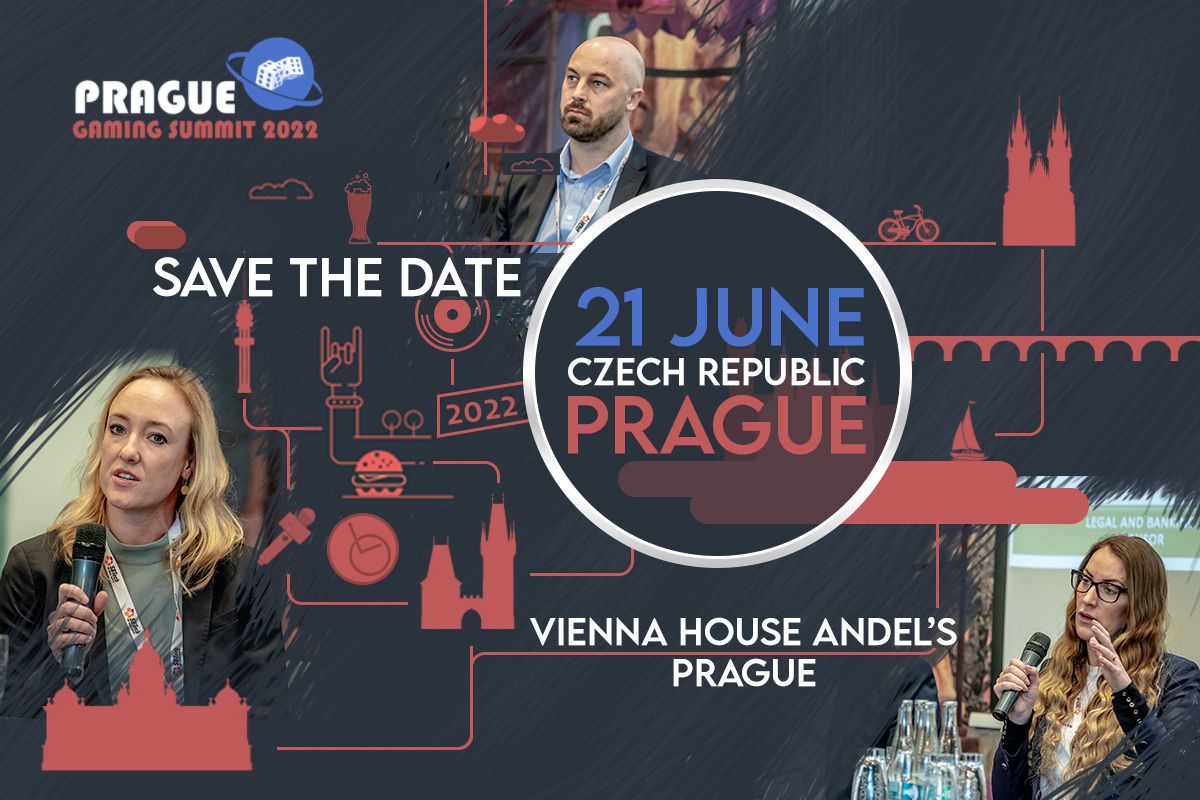 Reading Time:
2
minutes
Events agency now gearing up for Prague Gaming Summit on June 21st
European Gaming, Hipther Agency's Central and Eastern European betting and gaming media platform, has celebrated its return to live events with a resounding success at the MARE BALTICUM Gaming Summit.
The summit was held on May 12, 2022, in Vilnius, Lithuania, at the eco-friendly Radisson Blu Royal Astorija Hotel, located in the Baltic capital's UNESCO-certified old town.
The fifth edition of Hipther's boutique European Gaming summit marked the return of the Baltic region's first in-person gaming event since the onset of COVID in 2020.
Dedicated to providing a platform for discussion between the two regions' regulatory authorities, operators and suppliers, the MARE BALTICUM Gaming Summit featured a full day's panel discussions and presentations from leading figures in the iGaming industry, totalling more than 80 industry delegates.
After promising a hugely impressive roster of regional thought leaders and regulatory authorities, Hipther delivered, with the likes of Dainis Niedra (Managing Director Central & Eastern Europe at Enlabs), Kaido Ulejev (Commercial Director CEECA at Betsson Group) and Maria McDonald (Managing Partner at Nordic Gambling).
Providing a unique open platform for stakeholders and industry operators, as well as a wealth of networking opportunities for gaming executives, the MARE BALTICUM Gaming Summit was sponsored by Tom Horn, Endorphina and Nordic Gambling.
Alongside the summit were the Baltic and Scandinavian Gaming Awards (BSG), launched in 2019, which have become the most important gaming industry awards in the region.
Totalling 28 nomination categories, BSG awards were established to provide an independent, fair and representative awards event that recognises significant achievements across the Baltic and Scandinavian gaming industries, and this year was no different.
Among the winners of the wide selection of highly competitive categories, were Betsson, who was awarded the Best Sports Betting Operator in the Nordics 2022 title, whilst Altenar won the Best Sports Betting Provider in The Baltics 2022, as well as BetGames taking home Best Live Casino Provider.
Commenting on the success of the MARE BALTICUM Gaming Summit, Zoltan Tuendik, Founder and Head of Business and Events at European Gaming and Hipther Agency said:
"It was a pleasure to provide the industry with the MARE BALTICUM Gaming Summit – proving to be the region's first proper in-person gaming conference in three years.
"Whilst we have always been aware of the value of the networking opportunities, panel discussions and BSG awards, we were thrilled to see the demand of the summit translated into a sell-out event, with a wonderful opportunity to bring everyone back together.
"With just one month to go, we are now gearing up for the Prague Gaming Summit, which has also grown year on year. This is a key event in the Central and Eastern European region and one of our longest-standing conferences.
"We aim to bring a wealth of information within quality networking spaces as well as a focus on the DACH region's main regulatory updates."
The Prague Gaming Summit is Central and Eastern Europe (CEE)'s largest betting and gaming industry conference.
The fifth edition of the show, organised by European Gaming and Hipther Agency, will take place on the 21st June 2022 at Vienna House in Prague's Andel district, starting at 08.45am.
The event already has record number of sponsors confirmed, including Tom Horn Gaming and Nordic Gambling. With a limited number of sponsorship packages still available, interested companies can contact: Andrada Marginean, B2B Sales Manager at Hipther Agency, by email on [email protected].
Wazdan wins two awards at Baltic and Scandinavian Gaming Awards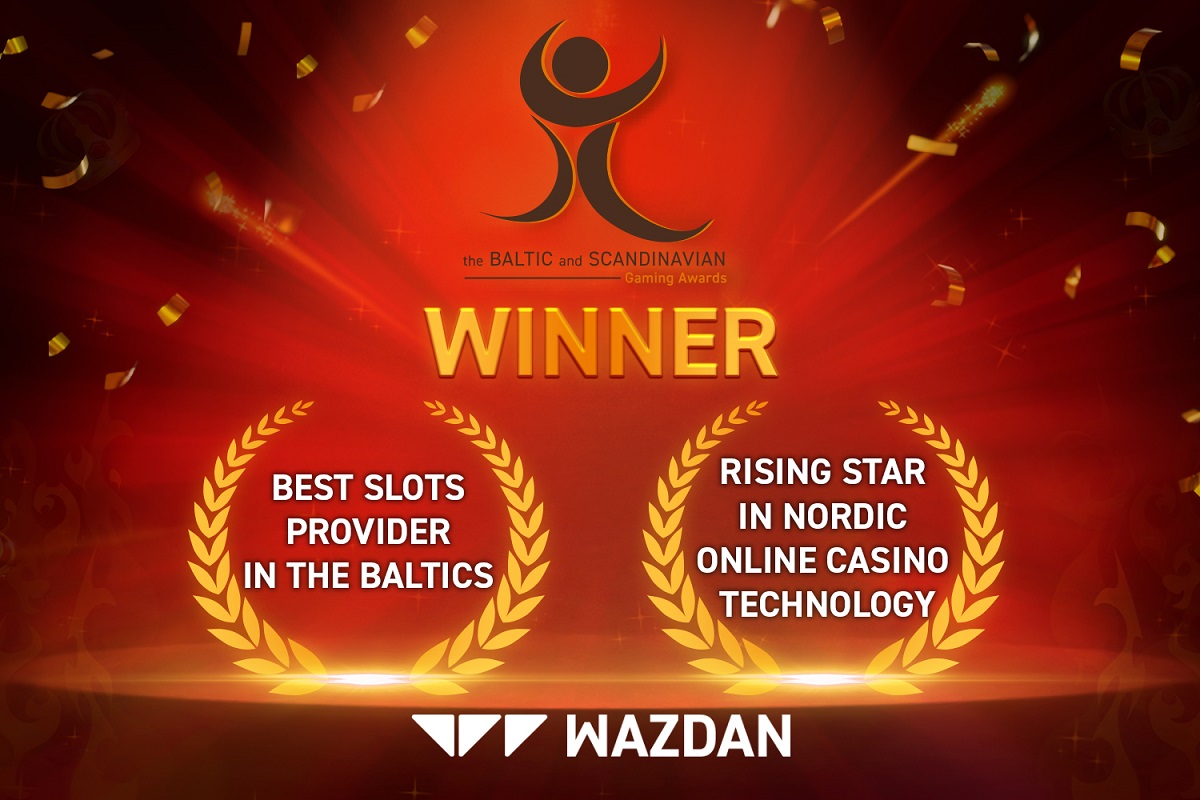 Reading Time:
< 1
minute
Wazdan awarded the titles of the Best Slots Provider in the Baltics 2022 (B2B) and the Rising Star in Nordic Online Casino Technology 2002 (B2B)
Wazdan, the innovative games provider, has won two awards at the recent Baltic and Scandinavian Gaming Awards (BSG Awards).
Wazdan was recognised in both the Best Slots Provider in the Baltics (B2B) and Rising Star in Nordic Online Casino Technology (B2B) categories, highlighting the impressive reach the provider boasts across both regions.
The award recognised outstanding achievements in the regions across 28 categories, with the final results decided by delegates of the Mare Balticum Gaming Summit.
Wazdan has enjoyed a positive start to 2022, releasing a number of thrilling new titles headlined by its new innovative slot, Magic Spins™, while also entering the recently regulated Ontario market.
Andrzej Hyla, Chief Commercial Officer at Wazdan, said: "We're extremely proud to have won two awards at the recent BSG Awards. The Baltic and Nordic regions are important regulated markets for us in Europe. We're always looking to bring excellent gaming experiences to players and it's fantastic that we've been recognised for our products.
"It's a testament to the hard work of the entire team. Congratulations to all winners!"
Lithuanian Regulator Imposes Fine of €6789 on 7bet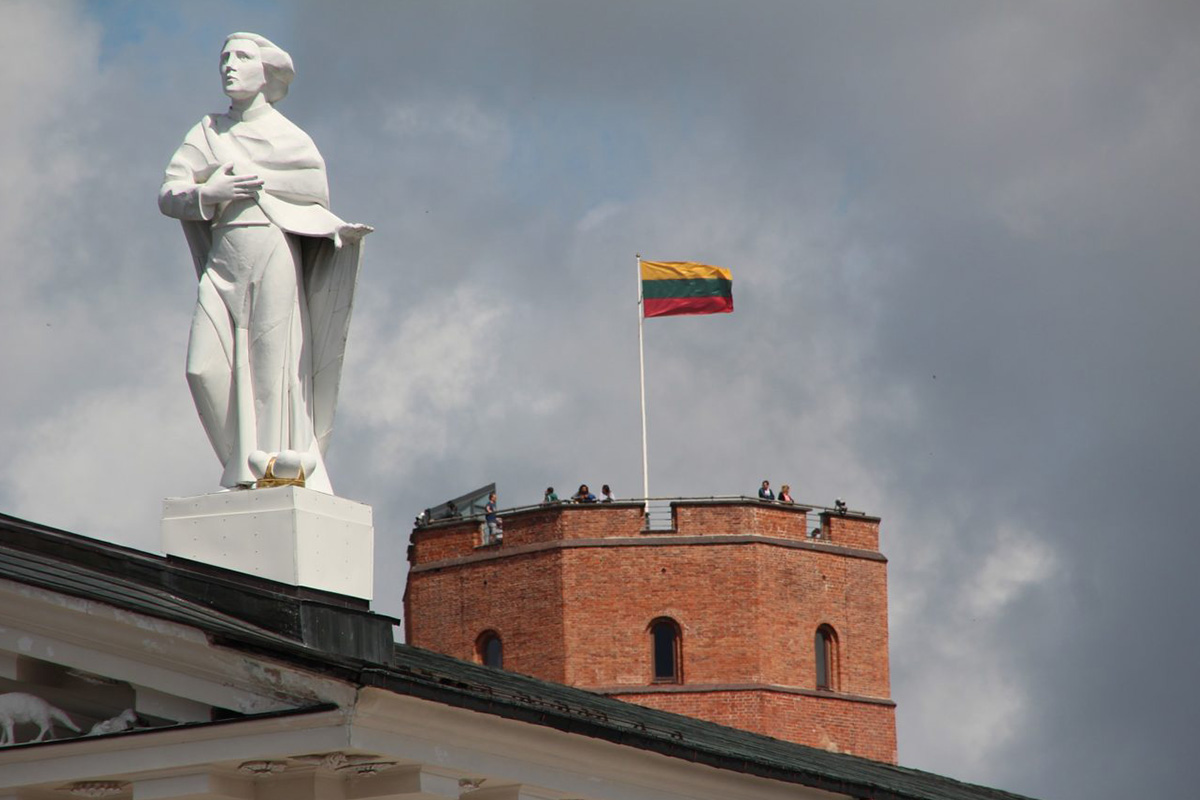 Reading Time:
< 1
minute
The Lithuanian Gambling Supervisory Authority has issued 7bet operator Amber Gaming with a fine of €6789 for breaching the national laws brought in last year regarding the promotion of gambling.
An investigation from the Commission found that on 13 October and 4 November in 2021, and also on 4 February this year, Amber Gaming published content on its website that the regulator said encouraged consumers to gambling.
The Commission highlighted a number of statements that could be seen as promotional and content intended to draw players to gambling with the operator's 7bet brand.
These statements included "Online casino: free spins and casino bonus" and "For those who want a greater sense of excitement, 7bet offers live real-time casino games. It gives you even more chances to win".
Ruling on the case, the Commission said the published information was "aimed at drawing attention to the company, its offer, persuading and encouraging persons to participate in the company's games".
This, the regulator said, was considered to encourage participation in games and therefore breached Article 10 (19) of the country's Ali.
It was established that the published information was aimed at drawing attention to the company, its offer, persuading and encouraging persons to participate in the company's games, which is considered to encourage participation in games, therefore, the company violated the requirements of Article 10 (19).
Amber Gaming was also warned that similar breaches or failure to remove any promotional content could result in the operator having its licence in the country suspended.
The operator does have the option to appeal the decision.
Lithuania's ban on gambling promotion came into effect on 1 July 2021, on the 20th anniversary of the Lithuanian Gambling Commission's formation.