'What is the role of social media within real-money gaming, and how will this change in the years to come?'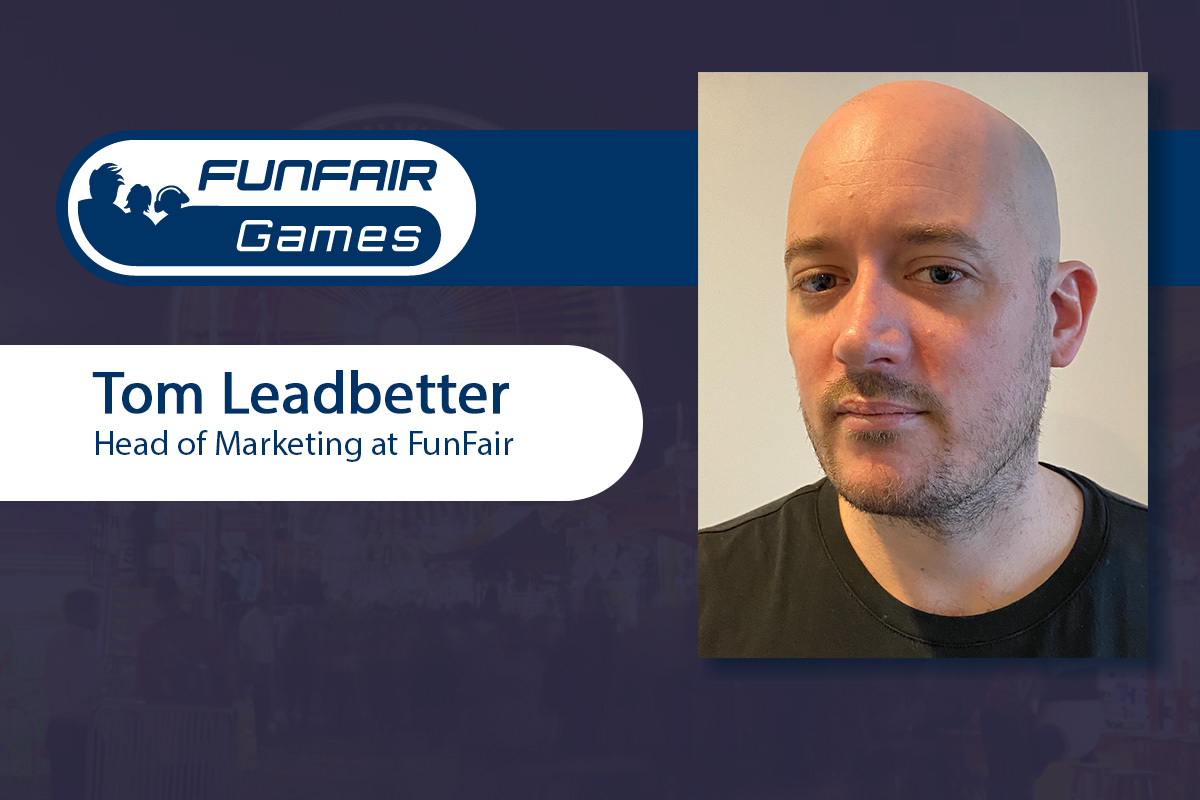 Reading Time:
2
minutes
We sat down with Tom Leadbetter, Head of Marketing at multiplayer casino game developer FunFair Games, to discuss the increasingly important role played by social media within the modern-day gambling industry.
The casino industry's use of social media is fundamentally outdated. Specifically, the world of iGaming has yet to understand the true value of community engagement.
The crypto space, by contrast, has long been ahead of the curve. That includes crypto-gambling, which places community at the heart of its acquisition strategy. Yes, many in the real-money gaming sector post about their activity, but that's rarely followed up with a conversation.
That's why FunFair Games uses social media to start a two-way dialogue with its community, stimulating discussions on platforms such as Discord, Reddit and Telegram, as well as more conventional social channels like Twitter, where we've got more than 35,000 followers.
I doubt there are many companies in the real-money space who use Reddit, but we're proud to call ourselves pioneers in the gambling industry's use of social media. And with a current membership count of nearly 17,000, as well as 72,000 page views in January alone, we've found the platform to be a fantastic engagement tool.
Keeping your community engaged takes more than just emailing a newsletter without response. We live stream our games at the prototype stage, and ask for community feedback on the names of the characters found in our titles.
In that regard, social media is a great way to garner instant feedback on your content. The crypto index is much younger, boasting a higher level of popularity among Gen Y and Z players than the mainstream casino sector.
Crypto is therefore a useful predictor of things to come. If the emerging generation of player wants more community-driven experiences, it's likely that social media will prove key to the gambling industry's future.
There's a tendency for the real-money sector to fear community engagement. In some ways, that's understandable: scroll through Twitter these days, and most of the stories you find about gambling tend to be negative.
That negativity, though, stems from a lack of trust. That's a word you wouldn't normally associate with the world of gambling, but social engagement allows you to cultivate it. Most of the feedback we get is positive, but our community often flags potential problems too. We don't shy away from spirited discussions and debates with them – it's not that everyone agrees, but that everyone cares.

Decentral Games Raises $5M of Funding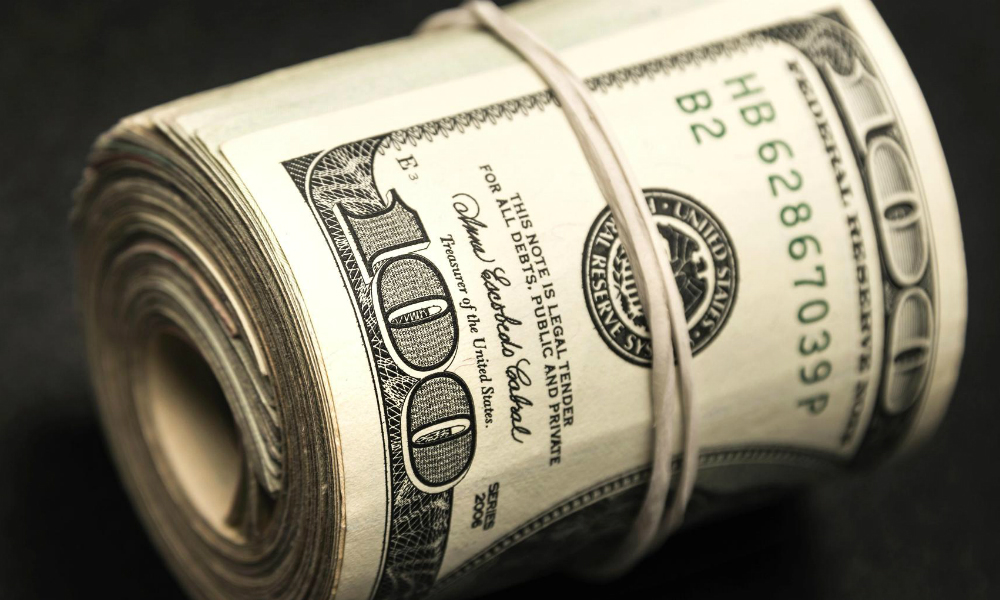 Reading Time:
2
minutes
Decentral Games (DG), a next generation entertainment platform at the intersection of metaverse and blockchain technology, is pleased to announce that it has completed its latest capital raise for aggregate gross proceeds of $5 million.
The funding round welcomed partners Collab+Currency, Metaverse Ventures (Digital Currency Group), Bitscale Capital, Cluster Capital, and AU21 Capital. The additional funding will allow the company to bolster its team and accelerate the development of additional features and products.
"Decentral Games offers players both the novelty of avatars gambling in a virtual world and the great user experience that gamers demand. We're excited to back Scott, Miles and team as they continue to bring the massive opportunity in blockchain-enabled gaming to life." – Casey Taylor, VP of Development at Digital Currency Group.
Since its founding in 2019, Decentral Games has diligently executed on its mission to become the premier platform for wager-based games where players can bet using cryptocurrency. This year the company has seen its most rapid expansion yet in terms of both technical developments and user growth. The company has seized the opportunity to expand the value proposition of its virtual landscapes, and consolidate the totality of its offerings which include three virtual casinos, an NFT store, and a forthcoming virtual nightclub space.
Decentral Games intends to use the funds to continue to invest in its infrastructure including additional headcount in the areas of product development and marketing in order to continue to acquire new users as well as expedite the deliverance of key features in the product pipeline. This includes the development of new casino table games including crypto Poker, tournament style poker, and a new and improved slots game.
While the cryptocurrency market at large has faced extreme volatility in recent weeks, $DG continues to be underpinned by strong fundamentals. Since launching its token in December, 2020, betting volumes have increased quarter over quarter and recently eclipsed a landmark $80 million. The platform's strong cash flows have contributed to the growth of the treasury, which remains well capitalized with over $8 million in assets, a 1000% quarter over quarter increase.
To meet community and investor demand, the company has scaled its team from 10 to 43 employees. DG has received accolades from the broader cryptocurrency community for becoming the world's first metaverse employer, creating 20 hosting jobs thus far for remote workers, each of whom plays a critical role in welcoming new users into the metaverse.
"From day one the Decentral Games team has made community engagement a top priority. The legacy gambling industry has historically functioned by pinning the house against the player. Decentral Games' community-first focus has flipped this dynamic effectively creating alignment between investors and players by allowing everyone the opportunity to 'be the house,' states Co-Founder & CEO, Miles Anthony. "We are thrilled to welcome our new partners to fortify our capital position and provide our team with the flexibility to continue to focus on community-driven initiatives while scaling our capabilities in order to bring more complex games and events to market."
Simplicity Esports to Mine Crypto Currency Using Gaming PCs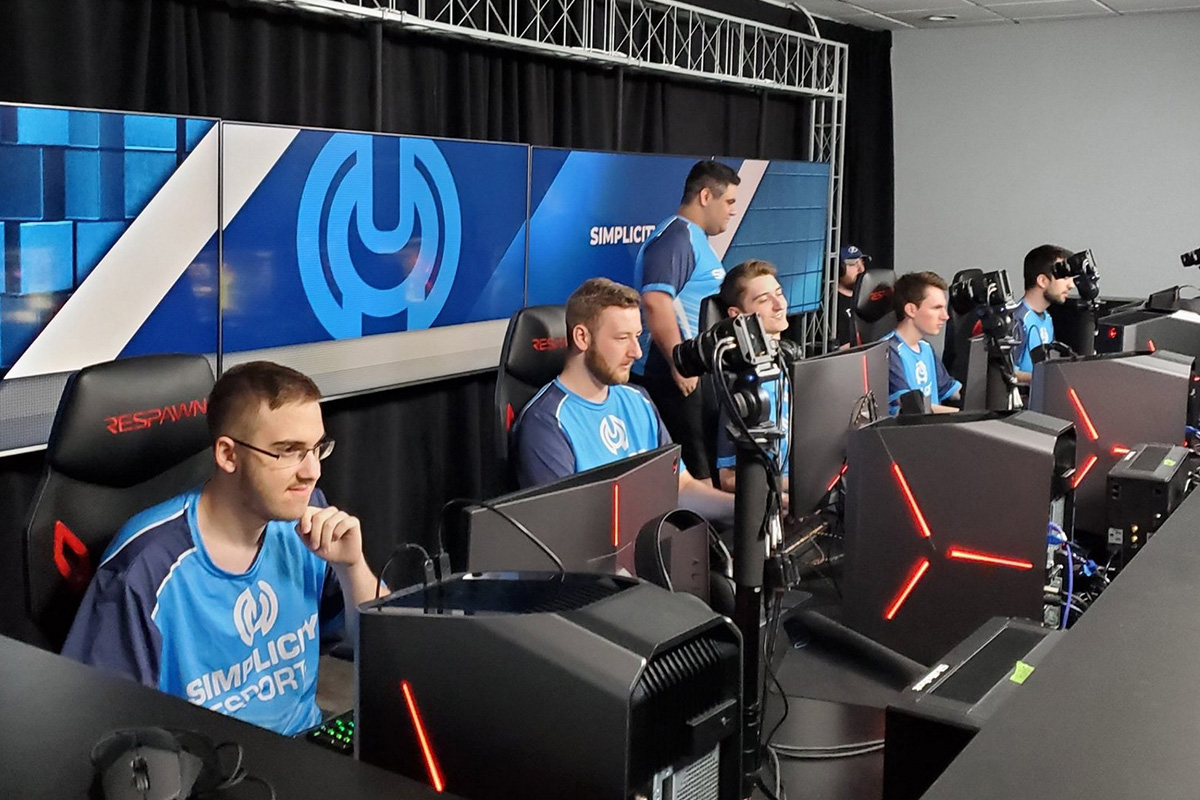 Reading Time:
< 1
minute
Simplicity Esports and Gaming Company (Simplicity Esports) has announced that it will, in collaboration with Esports Entertainment Group subsidiary ggCircuit, begin using its gaming PCs to passively mine crypto currencies, such as Ethereum when the machines are idle.
"We continue to find innovative ways to leverage the largest footprint of esports gaming centers in the U.S. for increasing revenue. We plan to have the first PCs mining Ethereum as soon as next week, and plan to rollout this strategy at all new locations that we acquire or build, as long as it remains economically viable. The beauty of the ggCircuit program is that initiating and halting mining activity can be done with the push of a button. At current levels, we expect to generate $100 to $125 in Ethereum per month per PC by mining during idle periods on the machines, including overnight," Roman Franklin, CEO of Simplicity Esports, said.
6 Important Tips on How to Select Reliable Crypto Casino in 2021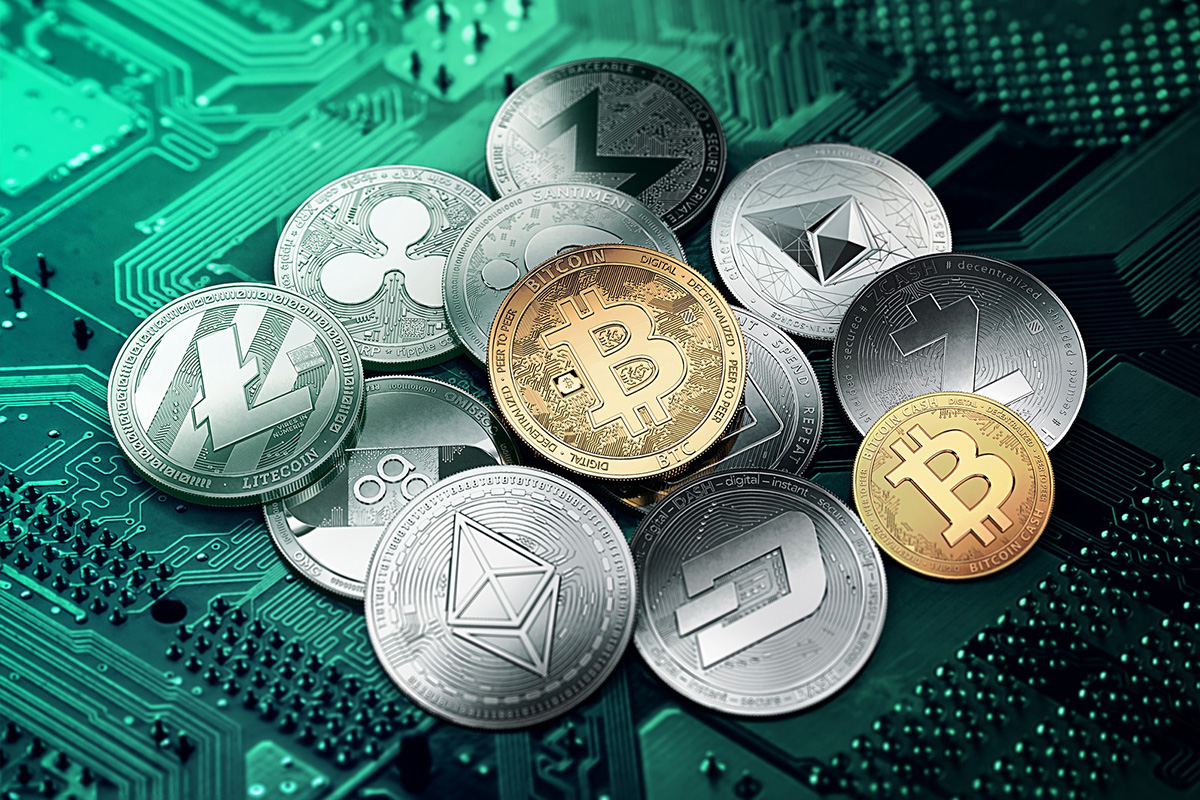 Reading Time:
3
minutes
Back in 2009, when Bitcoin, the first cryptocurrency, came into play, very few people understood the entire concept. As a matter of fact, crypto casinos were unheard of, with Bitcoin transactions only used in the black markets like Silk Road.
Slightly a decade later, the gambling industry experiences a new turn of events, with online casinos sprouting from various parts of the world. Thanks to this encouraging growth, cryptocurrencies garner a massive following due to their convenience, especially during the COVID 19 lockdowns. However, before investing in crypto casino, here are six helpful guidelines you should consider.
1, Competent and Secure Payments
Compared to other forms of payments, cryptocurrencies are highly susceptible to theft if a site has slack security measures. Altogether, a reliable crypto casino should use encryption to safeguard member's data and resources.
In addition, members should confirm the payment process first before enrolling.  Typically, crypto transaction starts with opening a wallet account. Next, players fund the wallet through digital currencies and use crypto coins to deposit favorite casino sites.
All in all, be wary if your preferred gaming site uses an unfamiliar mode of payment. Remember that cryptocurrency's primary purpose is to overcome practical challenges experienced in various forms of transactions. Therefore, if a crypto casino falls short, that's a major red flag.
2, Accept Several Crypto Payments
In recent times, upcoming casinos accept different forms of crypto transactions. As a result, it would not make any sense to pick a site with limited options. Instead, spend money on reviewed and well-ranked crypto casinos like CryptoCasinos.lol.
Some of the most outstanding crypto payments that casinos use include Litecoin, Bitcoin, Ethereum, Dash, and others.  Whatever option you choose, ensure that you weigh the pros and cons to avoid running into losses. Importantly, settle on a paying method that suits your games of choice without restrictions.
3, Observe Legal Licensing Requirements
Like any other running business, legality is a core requirement with crypto casinos.  Bear in mind that various gaming options require different licensing. Hence, take time to confirm if the platforms have applicable and legal licenses.
Mainly, fraudulent casinos disregard these vital prerequisite requirements to cut down costs. Then as a quick way to penetrate the market, they use enticing and unreal promises to lure gamblers. On such a basis, stay safe and only register with casinos that embrace transparency and legal procedures in all their operations.
4, Optimal Customer Service
Excellent customer service has a significant impact on online gambling. Furthermore, there is a higher chance of winning more clients if an online casino handles their clients well and meets their expectations.
Given that online gambling happens worldwide, a system that conveys in different languages goes a long way in keeping other customers satisfied. If possible, a crypto casino should incorporate telephone, email, and online chat support throughout the day to simplify the whole process. The bottom line is to ensure that clients receive the most favorable assistance always.
5, Bonuses and Incentives
An online crypto casino without incentives is likely to flop. After all, most punters invest in particular sites because of exciting bonuses on offer. One crowd-puller is the welcoming bonuses that vary from one casino to another. Other than that, some bonuses allow gamers to increase their initial deposits in various percentages.
Indisputably, bonuses add excitement to online gaming and keep gamblers on their feet eager to take home impressive bonuses. For this reason, settle on the sites that offer various verified bonuses to their clients.
6, Offer Assortment of Games
Modern gaming is a massive collecting of unique and breathtaking slot games. A decent crypto casino should focus on installing diversified and user-friendly games. Additionally, a combination of classic slot machines and new games makes it more thrilling and stimulating.
Apart from attracting more players to casino sites, various gambling games enhance the reputation of casino operators.
Wrap it up
Undeniably, online gaming offers an incredible for cryptocurrency holders to earn more coins. However, for a safe and rewarding experience, register on a site that meets the criteria above. Luckily, various websites run by experts assess, verify, and compare the safest casinos individuals should use. Above all, seek professional assistance on the best games and cryptocurrencies that enhances your chances of winning.