FreeBitco.in Launches Premium Program: FUN Token Eyes Exponential Growth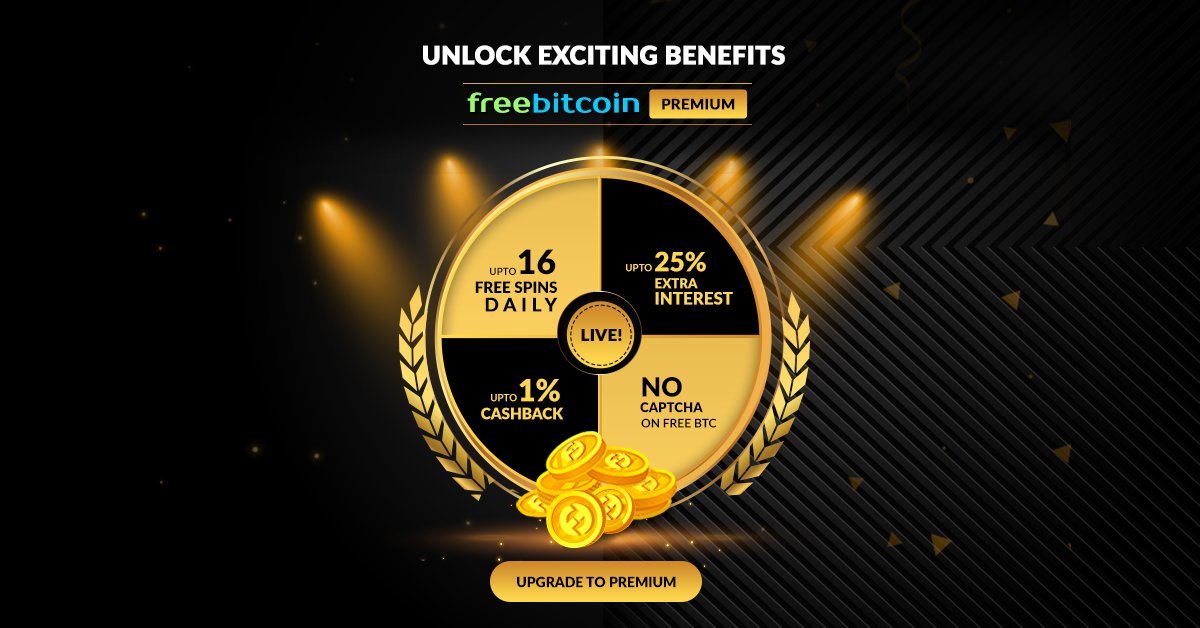 Reading Time:
2
minutes
What comes to mind when you read, "one of the most promising tokens of 2021?"
Chainlink? Polkadot? Uniswap? What about FUN Token?
One of the key developments for FUN holders this quarter has been the FreeBitco.in Premium Membership Program, a venture that utilizes FUN as a loyalty token for FreeBitco.in's 41 million registered users. Let's take a look at it.
FreeBitco.in Launches Premium Program
On 1st February, FreeBitco.in, the seventh-largest online gaming website in the world (source: SimilarWeb), announced a Premium Membership Program for its user base.
The objective was simple:
1. Users need to purchase FUN Tokens at FreeBitco.in
2. Users need to hold FUN Tokens for specified periods of time
3. The program launches on 15th March 2021
4. Users start earning benefits such as cashback, free spins, and extra interest according to designated tiers
On 15th March, FreeBitco.in launched the Premium Membership Program, activating benefits for all eligible token holders. And this has had a huge impact on the growth prospects of FUN Token.
Invest in the Future of Decentralized Gaming
FreeBitco.in chose the FUN Token for the program because of its focus on decentralized and truly fair online gaming.
And since 1st February, the power of FreeBitco.in's user base has boosted the token economy massively, even adding 100,000 new users to it.
This led the owner of FUN Token, FunFair Technologies, and FreeBitco.in to reach an agreement where the iGaming website took over the reins of FUN.
Now, FreeBitco.in plans to develop the utility and value of FUN Token through powerful growth strategies, including:
1. Assembling a tech development team to build consumer-facing apps around the FUN Token to promote adoption
2. Building constructive partnerships with other iGaming entities to cement FUN's status as a transactional currency in gaming
3. Reinvesting its bottomline to maintain a strategic burning schedule and improve FUN Token's value
FreeBitco.in plans to turn FUN Token into the token of choice for online gaming websites everywhere, thus facilitating growth and utilization. And it's already working, with FUN Token up by 300% since January.
The launch of the Premium Membership Program is significant as it puts FUN Token into the spotlight. With further developments in the pipeline, it looks to be a promising investment opportunity in 2021.

Bitcoin Vault inks major deal with ESE to co-produce Gaming & Esports Talent Show in five countries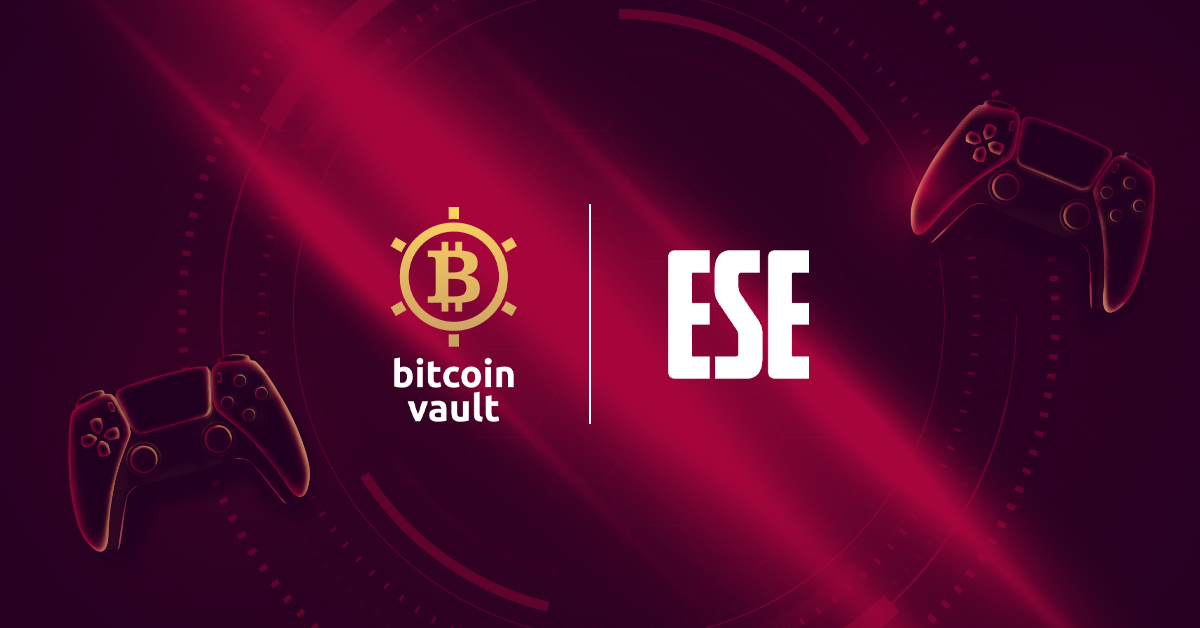 Reading Time:
2
minutes
Bitcoin Vault (BCTV), a crypto currency project that is being operated and managed by the blockchain development company, Electric Vault, has sealed a landmark partnership with ESE Entertainment (ESE), a Europe-based entertainment and technology company focused on gaming and esports, to co-produce and co-distribute a gaming talent show in five countries namely China, Japan, South Korea, Vietnam and Brazil.
The production deal propels BTCV and ESE's unified goal to link crypto currency and gaming in one ecosystem. This partnership also powers BTCV coin to expand its presence and services in the global esports and gaming markets. BTCV is known for being the only Proof of Work (PoW) cryptocurrency that offers a reversible transactions feature on an immutable blockchain, adding a new layer to users' security.
"Esport is a rapidly growing industry and driver for fintech based on cryptocurrencies. Those industries are already working together, and we want to contribute our part to the global cryptocurrencies adoption. We are glad that we can work with such an experienced partner as ESE on a shared project dedicated to the global gaming community, where young non-professional players can show their skills. We are happy to support the crypto and gaming communities," says Radek Popiel, Chief Communications Officer at BTCV.
The talent show will feature promising amateur esports athletes striving to become professionals. Young gamers will show their skills in fast growing mobile games such as PlayerUnknown's Battlegrounds (PUBG) and Peacekeeper Elite.
Meanwhile, ESE will be managing the production and infrastructure of the show, including the development of the project concept, media plan, technology implementation, marketing, and overall campaign roll-out. Other partners involved in the project include VYRAL Producer of Gaming Projects, VidWe, Converters and Next Level Agency.
"ESE is actively exploring new and innovative ways to incorporate cryptocurrencies and other blockchain based payment solutions within the gaming and esports world. We are thrilled to run this major gaming talent show with Bitcoin Vault in markets that are global leaders in esports and gaming," states Jedrzej Steszewski, ESE Director of EU Operations .
Series of gaming tournaments will be held in China, Japan, South Korea, Vietnam and Brazil from June 2021 until the end of the year. Bitcoin Vault (BTCV) will gain exposure to the new markets and new audiences creating a potential for new partnerships within the esport growing industry.
Drop in For a Chat with Sportsbet.io's New Club Talk Feature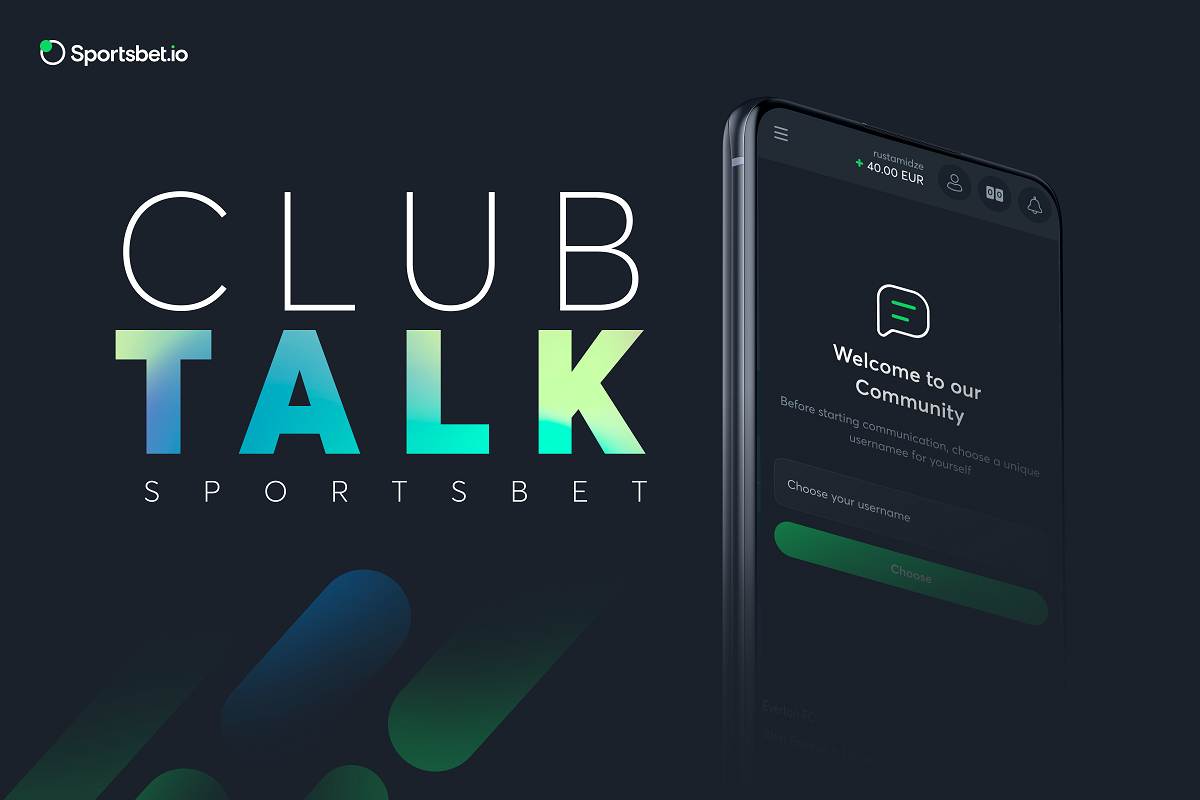 Reading Time:
< 1
minute
Sportsbet.io is inviting users to its new Club Talk room, a game-changing chat function where its community can talk about sports while discussing and sharing bets.
Club Talk is now live at Sportsbet.io, and can be accessed on desktop and mobile from the bottom right corner of the screen.
It is already home to a thriving community of Sportsbet.io users, and has also welcomed several guests from the Sportsbet.io team, who've dropped in to join the conversation.
Club Talk will also be the home of interaction between Sportsbet.io's community and featured guests and celebrities in the sportsbook's new streaming series Behind the Bet. Customers will have the opportunity to contribute to live interviews and talk directly with stars through the Club Talk forum.
Ahead of the European Championships, which kicks off in June, Club Talk users will enjoy exclusive promotions and bonuses not available anywhere else on Sportsbet.io.
Joe McCallum, Director of Sportsbet.io said: "Club Talk has quickly become a lively hub of discussion about everything from the latest sporting action to the hottest betting tips. Sportsbet.io users have jumped at the chance to get involved, and we've built one of the most welcoming communities around.
"With a big summer of sport ahead, including the European Championships, Club Talk is the place to follow the action and share your views. And even better, we'll be giving out some fantastic bonuses to those who are taking part."
A Golden Opportunity: How to Win a Lamborghini in 2021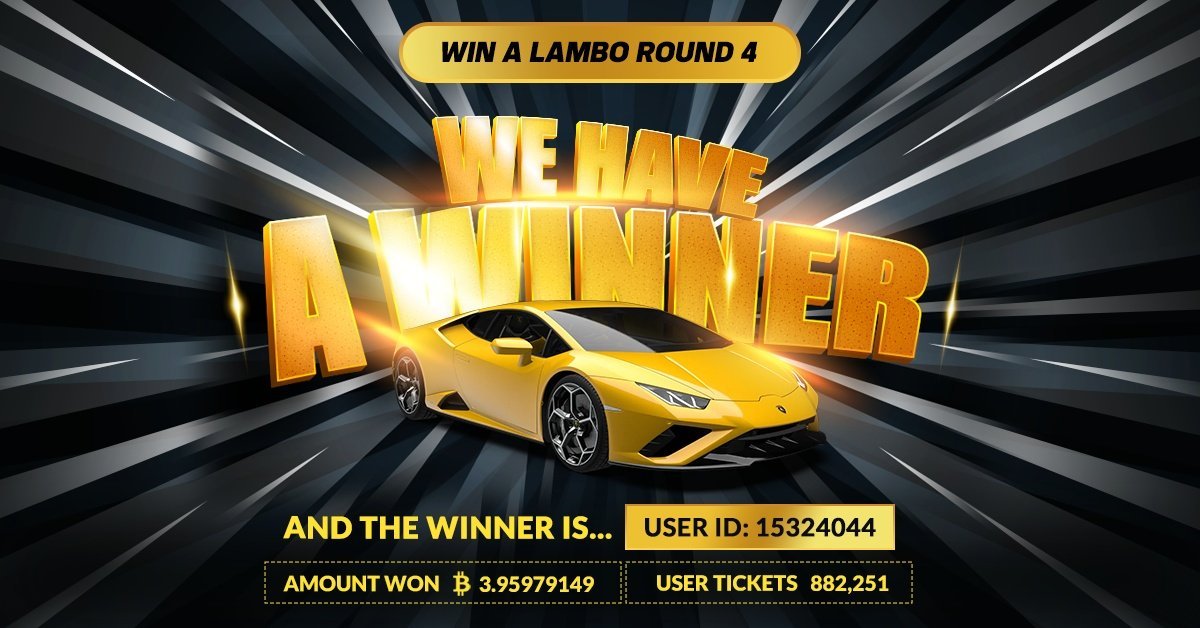 Reading Time:
2
minutes
Dreams do come true.
On April 24th, a FreeBitco.in user, out of over 42 million registered users, won a brand new Lamborghini, crypto's favorite car.
And that wasn't the first time. Since May 2019, FreeBitco.in, one of the world's biggest Bitcoin gaming websites, has given away Lamborghinis to four lucky winners.
And they don't intend to stop…
It's Time for Round 5!
The Lamborghini Giveaway at FreeBitco.in is a Golden Ticket Contest where users have to collect Golden Tickets which are entered into a provably fair draw to pick the winner.
User 15324044 is the latest winner and they held over 882,251 Golden Tickets over the course of the contest. The lucky winner gets to choose between a Lamborghini or $200,000 in BTC credited directly to their FreeBitco.in account.
Over the last 2 years, FreeBitco.in has given away a total of $800,000 in BTC through four popular editions, and now they're making it $1 million with Round 5.
And the best part? You can win a Lambo too!
How to Participate?
Win a Lambo Round 5 began as soon as Round 4 ended. Everyone can participate in Crypto's Biggest Giveaway and stand a chance to win.
Follow these steps to join the contest:
Create an account on FreeBitco.in.
Collect Free BTC or deposit BTC into FreeBitco.in wallet.
Play the HI-LO dice game, or bet on events.
For every 0.005 BTC wagered in total on both the dice game or the event betting page, the user gets 1 Golden Ticket.
Golden Tickets can also be bought for 0.00025 BTC each.
Collect as many Golden Tickets as possible to increase the chances of winning a Lamborghini.
After the contest ends, a provably fair lottery draw will be conducted to pick the lucky winner.
It's that simple!
The contest ends on 23rd October, 2021. You have six months to collect as many tickets as you can. Who knows, you could be driving home a shiny Lamborghini come October!