iSoftBet unveils first Cluster Pays title Sea of Riches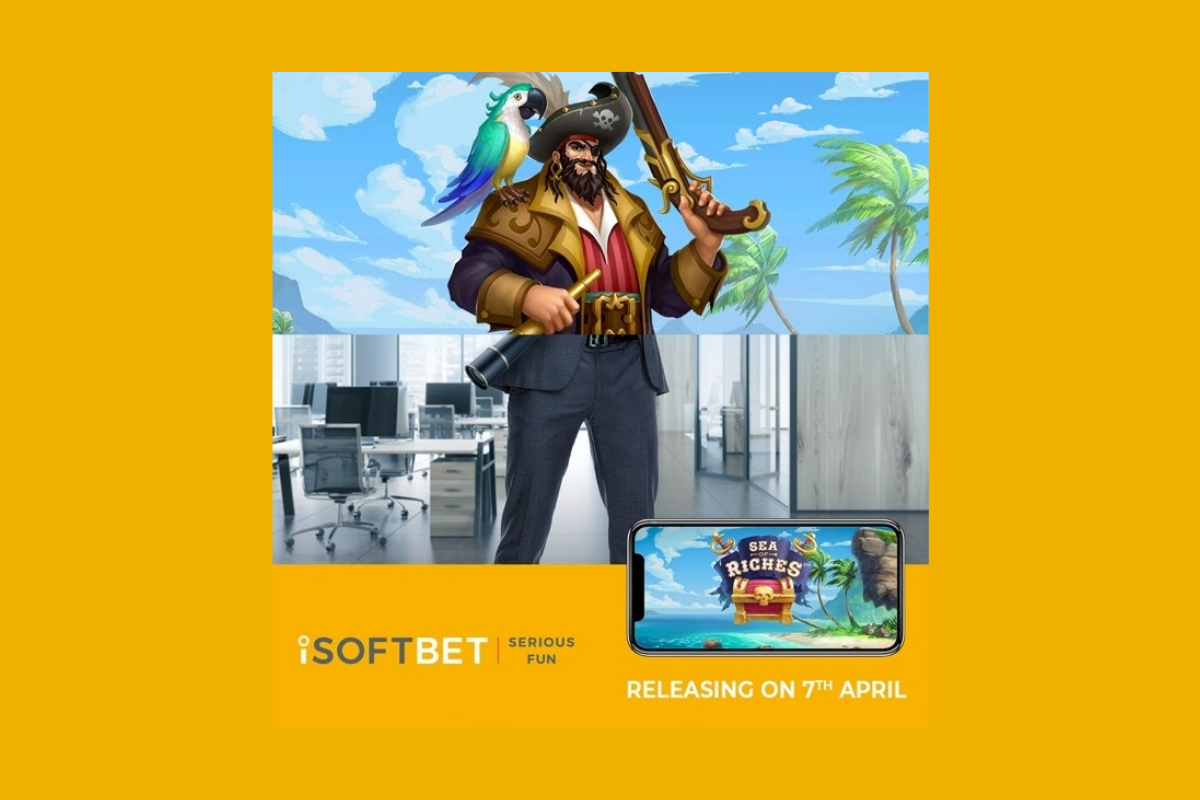 Reading Time:
2
minutes
Player-first developer presents multi-layered game combining Cluster Pays, and series of collect and win features providing swashbuckling fans with more ways to win at every turn
iSoftBet, the award-winning online games supplier and content aggregator, has set sail on an epic adventure full of plunder in its thrilling new pirate-themed hit Sea of Riches, after a period of exclusivity with Stoiximan in key regulated markets.
The game marks the first time that iSoftBet has launched a Cluster Pays title, with the innovative mechanic requiring five or more symbols to 'touch' to create a cluster, resulting in a win.
Giving fans the chance to go on their very own pirate adventure, Sea of Riches is packed full of features and modifiers as players trigger their curiosity to go in search of hidden treasure.
The multi-layered game also combines several collect and win features allowing players to win and enter bonus rounds across several engaging elements, as the provider continues to look to create amazing gaming experiences for players, as outlined in its recent brand manifesto.
Every win charges the Captain's Compass which, when full, unleashes one of four thrilling reel modifiers, all of which have the potential to reap rewards among brave voyagers: Rolling Rum, Musket Mayhem, Cannon Blast or Swarm O' Parrots.
The game features an electrifying Free Spins mode inviting players to embrace the full spirit of a sea quest, in search of a Treasure Map. This consists of 25 segments, and if the full map is collected, then a Wild Sea modifier is triggered, adding even more excitement to the journey.
Sea of Riches is the latest addition to iSoftBet's growing slot portfolio, featuring top of the range Megaways™ and Hold and Win games. It joins recent top-performers Aztec Gold Extra Gold Megaways™ and Mighty Stallion Hold and Win.
Mark Claxton, Head of Games at iSoftBet, said: "We've introduced our first ever Cluster Pays game, adding a completely new engaging mechanic to our slot offering. Sea of Riches also combines several collect and win features to give players an immersive and exciting gaming experience. As we look to expand our portfolio further creating innovative titles is key, so we're thrilled to launch this slot.
"Our offering continues to broaden its appeal to more players than ever and we're enjoying a strong commercial year so far driven by our games' excellent performance."
iSoftBet recently launched its new brand manifesto, outlining its focus on 'Serious Fun', with intentions to place its people, partners and the player at the heart of everything it does in its quest to continue to create amazing gaming experiences.

IMGL: New Dedicated Gaming Law Magazine Launched Today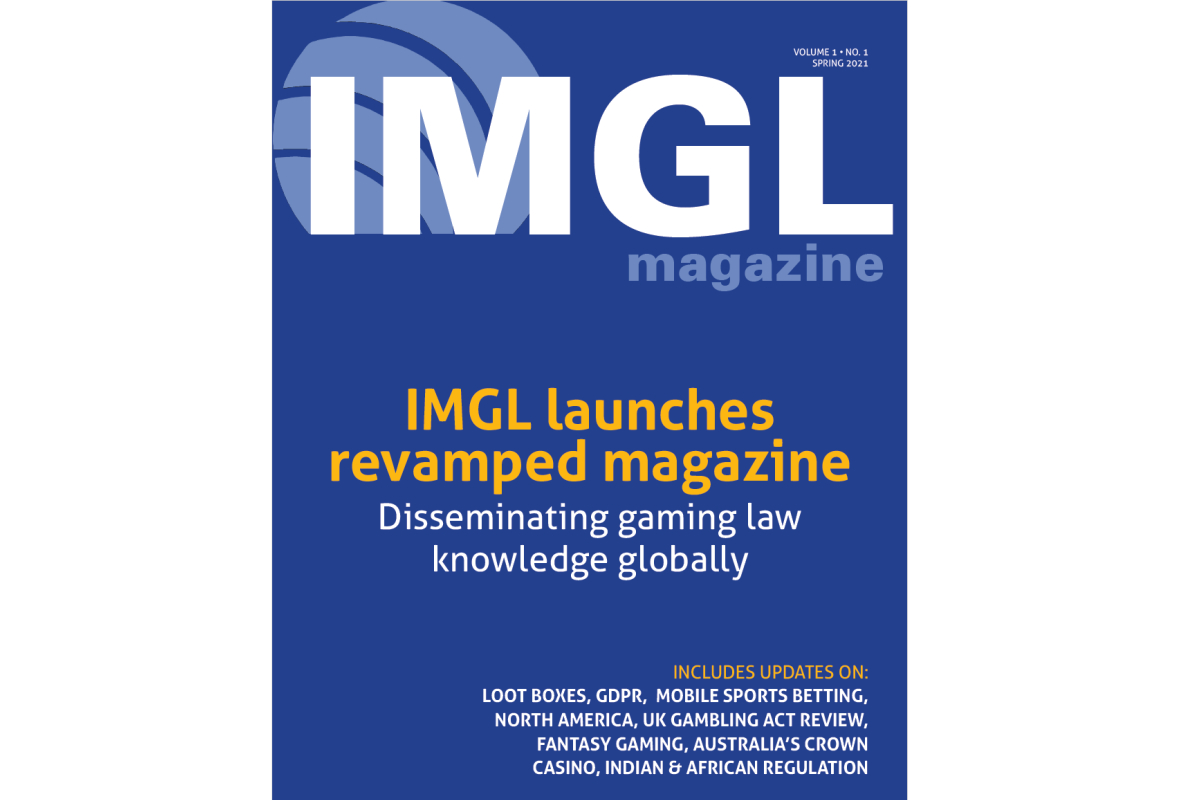 Reading Time:
2
minutes
The International Masters of Gaming Law (IMGL) has today launched a brand-new magazine dedicated to gaming law. IMGL Magazine replaces previous jurisdiction-based magazines to confirm the organisation's global focus and ever-widening membership base. The new magazine can be accessed in digital format here https://online.flippingbook.com/view/550079/
The first edition of the new IMGL Magazine brings together articles from expert authors spread across five continents. North America features three times in the magazine with a look at developments in New York State and Hawaii and the regulation of Loot Boxes in Canada. Europe is well covered with an update on the UK Gambling Act Review and an opinion from the European Gaming and Betting Association on post Brexit data flows in Europe. There is an exploration of Fantasy Sports in India, a route map for gaming regulation in Africa and an on-the-scene report on the New South Wales casino inquiry in Australia.
Speaking at the launch of his organisation's new publication, IMGL President, Marc Ellinger said: The IMGL Magazine sits alongside IMGL Masterclasses, Regional Conferences, Semi- Annual Conferences, including virtual conferences to offer the broadest array of educational opportunities in the gaming sector. The IMGL has and will continue to address the most timely (and sometimes the most challenging) issues in the global gaming industry.
Editor in Chief, Simon Planzer said: "This first edition sets the standard for what will be a truly worldwide publication with global authorship and readership interested in gaming law. Gaming law issues, which arise in one jurisdiction, are often reminiscent of the discussions in another. In the IMGL Magazine, you will find high quality scholarly articles with equally high practical relevance from the four corners of the gaming world."
IMGL Magazine will be a quarterly digital publication available to members and non-members through partnerships with Clarion Gaming, SBC Gaming and the National Counsel of Legislative Gaming States. The next edition will be published in Summer and is likely to include contributions such as on the regulation of crypto currency transactions in Malta, an analysis of the first few months of operation of the new French regulator "Authorité Nationale des Jeux" (ANJ) and on the passage of Canada's new single-event sports betting legislation.
Fun in the Palm of Your Hand With 'Triple Bonus' From Zitro Digital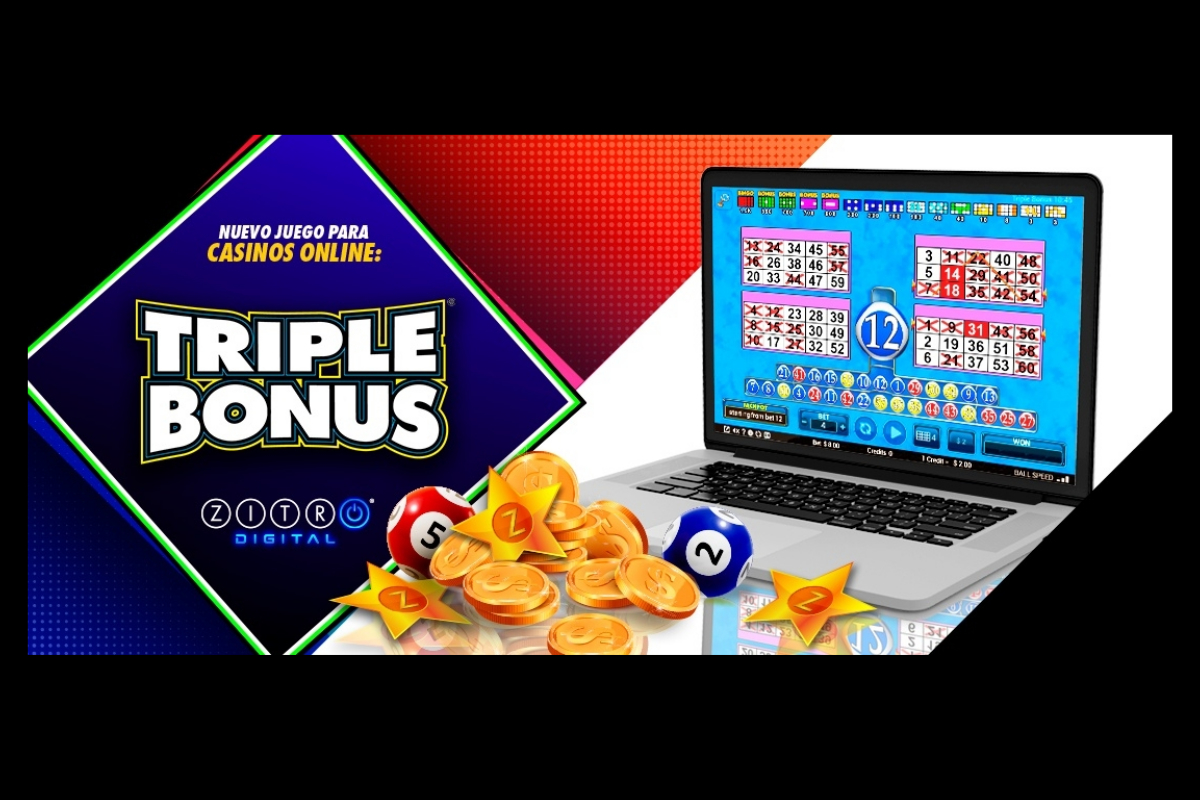 Reading Time:
< 1
minute
Zitro Digital, the online business unit of global gaming industry provider Zitro, introduces a new video bingo game for online casinos.
Triple Bonus stands out thanks to its multiple entry possibilities to two exciting bonuses. After years of success in land-based casinos around the world, the beloved game of video bingo lovers has reached online channels so that players can enjoy it, when, where and how they prefer.
Excellent Ways to Spend Your Bitcoin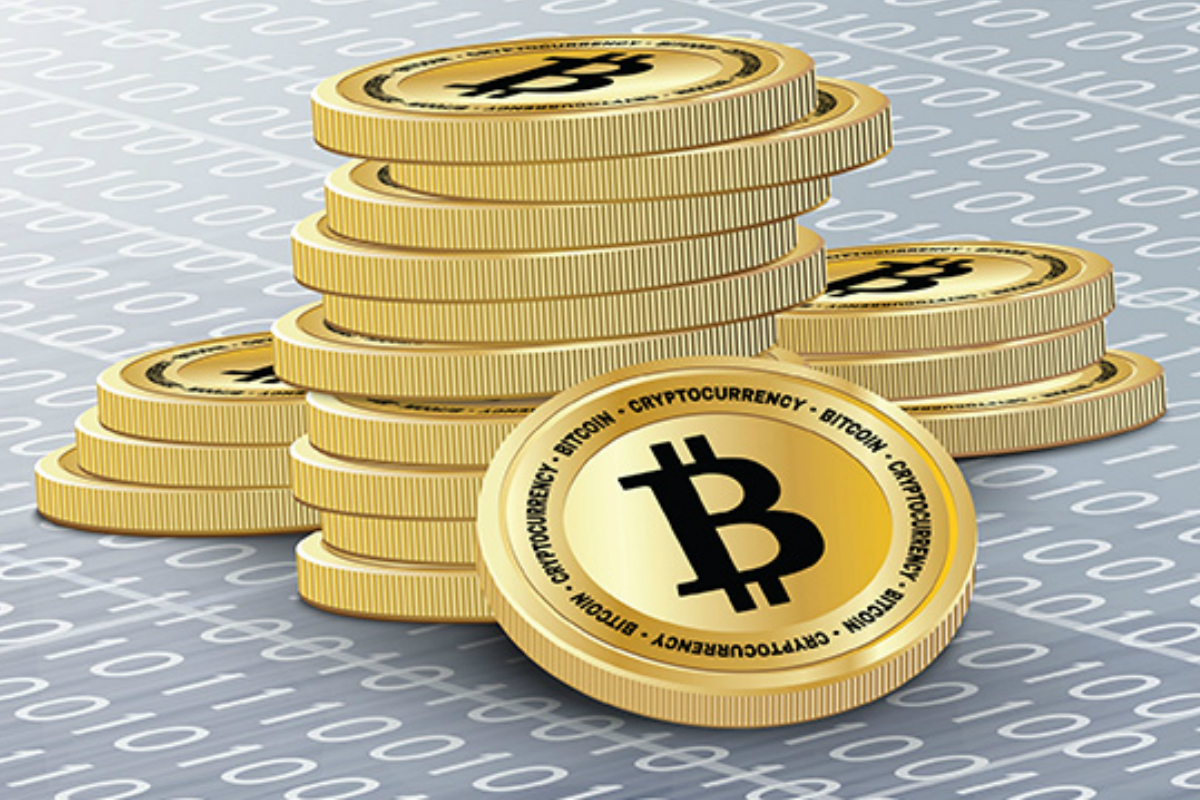 Reading Time:
3
minutes
No matter where you are in the world, you've probably heard of Bitcoin. Bitcoin has become a global phenomenon, and although it's been out for over a decade now, it's still one of the trendiest topics today. Everyone wants to get their hands on a bit of Bitcoin, whether that's through investing and trading or through working for some coins. Stacking up a nice amount of Bitcoin might bring you an incredible feeling of achievement, but what's the point if you don't spend some of it to give yourself a treat? If you're one of the many Bitcoin enthusiasts looking for ways to spend some of their savings, here are a few excellent suggestions that might be a good fit.
A Lavish Trip
There's no doubt that traveling is one of the best ways you can spend your savings. Traveling the world is an unforgettable experience that can enrich our lives in many ways. From exploring the wonders of our planet to establishing new friendships that could last a lifetime, giving travel a shot can a ton of benefits. If you're not looking for adventure, there are other ways to spend your time abroad. Of course, we're talking about taking a lavish trip where you can bask in the sun on an exotic beach or spoil yourself in the confines of a luxury resort!
Many might not be aware of this, but planning an entire trip and paying for it with Bitcoin is a very real possibility. While most travel booking companies aren't Bitcoin-friendly, Bitcoin enthusiasts are lucky enough to have some of the best ones available around the clock. Online booking sites like CheapAir, Destinia, and Expedia all accept Bitcoin as a form of payment. These websites can help you find both tickets and accommodations for pretty much every destination on the planet and sport a great user-friendly design to make planning your entire trip a breeze.
An Expensive Watch
When we say expensive, we mean expensive, so before going anywhere near this item on the list, be sure to get some extra coins. One of the best ways you can invest with Bitcoin today and make great returns is through Bitcoin trading, so giving it a shot isn't a bad idea. While it might sound scary, Bitcoin trading these days is pretty easy thanks to trading app like bitqs. True to its name, this app helps new traders maximize their profits by using advanced AI trading tech. The bots search the market for the best opportunities, and make sure you snag them when possible!
Once you're sure you have enough Bitcoin to blow through, you can go ahead and spend your hard-earned coins on a luxurious Rolex! Having a timeless accessory is always a big plus, and the chance to show off your luxurious lifestyle isn't a bad benefit either. Love it or hate, we live in a time where the so-called "flexing" culture has a big influence, so why not get on board and flaunt your success? There are multiple Bitcoin-friendly shops out there that offer classic pieces, but one of the best you can try right now is the luxury shop JavyEstrella.
Food & Drinks
Winding down from the expensive treats that might dent your crypto wallet beyond repair, a great way you can spend your Bitcoin these days is by buying snacks. Restaurants and take-out places that accept Bitcoin payments have been around from the early days of Bitcoin. Luckily, with cryptocurrency becoming more mainstream over the years, even more of them are now welcoming Bitcoin with open arms. The options here are nearly limitless, but if you're looking for something more popular, then you can grab something from Starbucks or Chipotle through an app!
Here's another more relaxed option you can go for. With gaming becoming one of the biggest sensations in the world, it's easy to assume that there's a game out there for everyone. From nightmare-inducing horror games that might leave you scarred for life to more laid back titles like the Sims where you can practically play God, everyone can have a good time when this immersive form of modern entertainment is in question.
As expected, Bitcoin has dipped its toes into the world of gaming as well. While many of you are probably already familiar with Bitcoin games and casino classics that populate Bitcoin casinos, these aren't what we're talking about. Classic video game fans have a chance to enjoy their favorite titles on their preferred console with Bitcoin now. The Microsoft Xbox Store and the PlayStation network are open to Bitcoin payments, and PC fans are free to purchase the latest titles on the market from online shops like Keys4Coins!