Why your next million players are in MEA and Turkey, and how to access them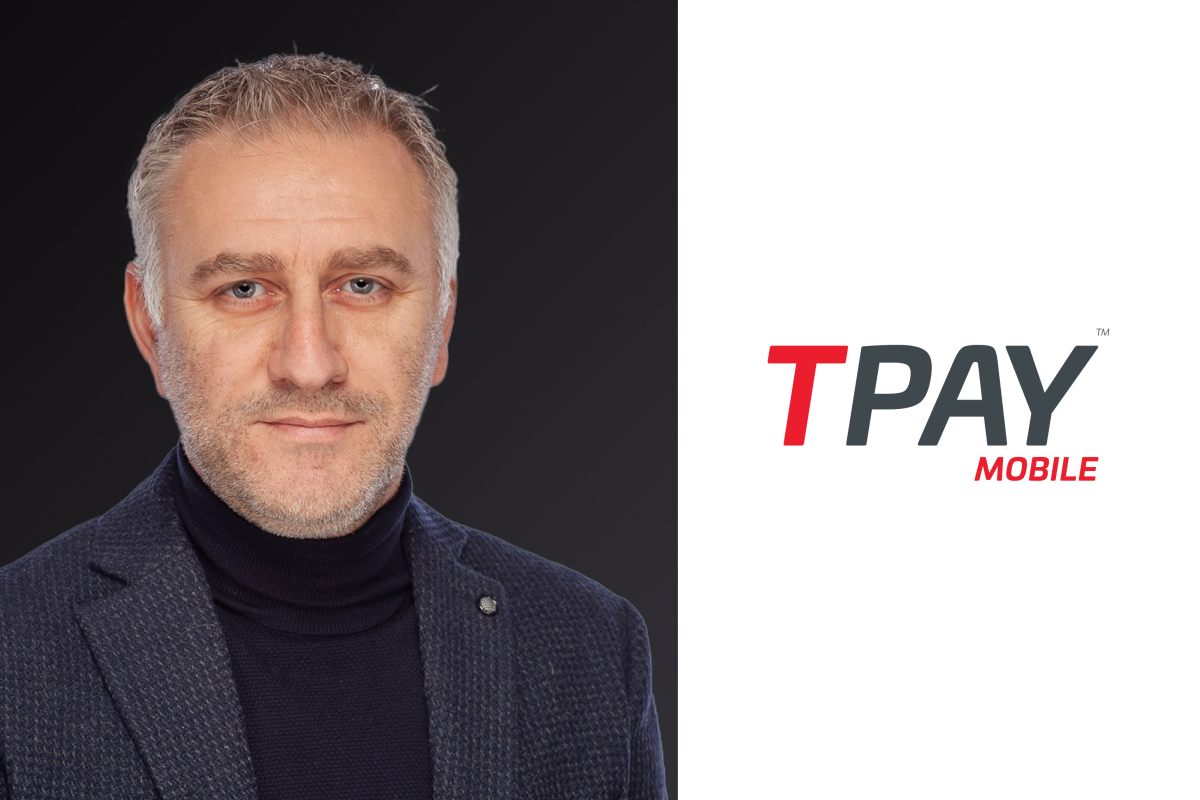 Reading Time:
4
minutes
Onur Ergüney – Vice President Global Partnership – Gaming & E-Sport, TPAY MOBILE
COVID 19 has been the catalyst for the biggest transformation to people's lives in recent history. Little else has brought on such seismic shifts in the way people work, play, communicate and live, since the creation of smartphones themselves.
The fourth industrial revolution has arrived faster than anyone could have predicted, especially in the Middle East and Africa (MEA) and Turkey. This combined region has a population of over 1.6 billion people, a fast-expanding middle class, and, through the power of mobile technology, is more connected than ever.
A long-standing barrier for scaled-up mobile games distribution in the region – the lack of access to banking infrastructure for subscriptions and the purchasing of games and in-app-purchases (IAPs) – is falling fast. By 2025, 834 million people across MEA will be mobile internet users, and through direct carrier billing (DCB) technology and eMoney wallets, they will have the freedom to spend on gaming like never before.
Untapped opportunity
A relatively untapped marketplace of a billion+ potential players is powering up and set to flip your revenue forecasts upside down if you play your cards right. In the Middle East and North Africa (MENA) for instance, the games industry is currently valued at $4.5 billion according to Frost & Sullivan. That may be just 4% of the global total, but, it is the world's fastest-growing region, with a year-on-year growth rate of 25%. On a grander scale, MENA makes up 80% of this growth whilst the other 20% is amassed in Sub Saharan Africa. According to one prediction from GSMA, the region will count for 709 million individual SIM connections by 2025.
In other words, Mobile is everything across the MEA and Turkey, and this should be explored as your next frontier of growth. However, you need to know how to access it.
Access is key, and access is different
Accessing these new markets isn't simply a case of re-branding what has worked in the past. Your games may well be attractive in these new markets but the systems and processes that power them, and importantly, monetise them, won't be the same. There are different rules and regulations for advertising, for example, and variations on what purchases or transactions do and don't constitute gambling. Direct debits for app stores or card payments for IAPs are not common practice in these territories. Across the 20+ countries that make up MEA and Turkey, there is a rich tapestry of cultural differences that result in different ways of purchasing digital goods like games.
Establish partnerships to access these players
To turn your players into payers, the best advice I can give is to establish strategic partnerships – find experts on the ground that can work with you. You are no longer just a games publisher, with your partner network you become a FinTech, a games publisher, a games developer and even an evangelist for a new world of mobile gaming. Ecosystems are everything.
The global language is APIs, not Esperanto
Each territory has its quirks and opportunities, and only by having knowledgeable inside help will you be able to truly navigate the differences in approaching sales and distributions of your titles. Understanding the common services in territories is key for traction, an example being that the Middle East has widely adopted DCB (Direct Carrier Billing) for mobile payments and subscriptions in recent years, whereas mobile wallets are the transaction tool of choice in Subsaharan Africa.
Games developers want simple integrations that cover the back-end systems. If you find the team that can provide that, they will keep up with evolving regulations in new territories, keeping your games online. This allows you to do what you do best: making high quality, desirable games.
Games publishers expect great user flows. What makes games more interesting than other e-commerce platforms is that they are live systems. The user makes purchase decisions in real-time, while remaining within the game. This is also what creates complexity when it comes to transactions, but there is an answer. The key is to integrate a seamless payment flow within the game, minimising player disruption.
Find an ecosystem that works across borders. One thing that is global is the API. If you want to successfully break into these emerging markets, you need to build a partnership network that understands the intricacies of these technologies.
Should you wait?
Simply put, no.
Sub-Saharan Africa is the fastest-growing market of all for mobile-penetration, it would be an oversight to not properly explore the MEA and Turkey as a key element of future games monetisation for the future.
MEA and Turkey host a relatively untapped market for games publishing and eSports monetisation, not to mention a fast-growing pool of local influencers – now is the time to make inroads into the gaming sector in such markets. It has been said that the early bird catches the worm – this wisdom is just as true today.
The previously non-existent infrastructure required to sell and monetise mobile games has been replaced. Suddenly, the opportunity is there for the taking. Venture into these new territories, and the partnerships you form now will help grow your company and its market share exponentially, by creating opportunities to engage new gamers. Whilst boosting your business into the next 50 years, you have an opportunity to entertain many millions of people who are fast to become your next loyal, player base.

CashtoCode goes live in Nigeria, first step in African expansion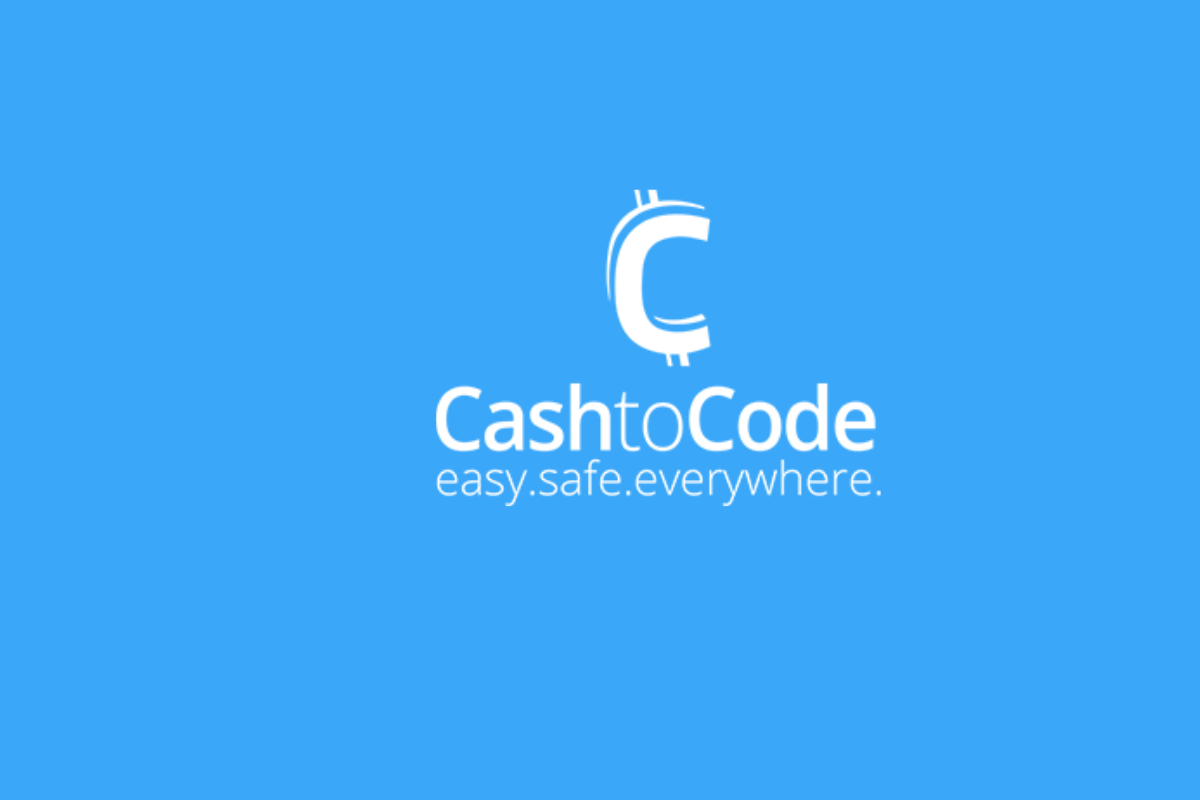 Reading Time:
2
minutes
CashtoCode, the instant cash payment service for online merchants, today announced its launch in Nigeria. Entering the African market for the first time, CashtoCode will now allow Nigerian customers to top up their iGaming or other merchant accounts via in-store cash deposits in their local currency Naira. The service will be available on the Payalat Bill Payment Platform, and at all ServPoint Agent locations – including corner shops, hotels, newsagents and supermarkets. These locations are already extremely popular for mobile top ups, utility bill payments and agency banking services (Payalat and ServPoint are operated by Globasure.)
CashtoCode aims to establish itself as the leading cash deposit service in Africa. It chose to enter the market via Nigeria, since it is a regional fintech hotspot with a high population of smartphone users, and therefore offers a prime opportunity to grow its services.
CashtoCode is also supporting iGaming operators hoping to enter the region by helping them set up payment collection services via cash payments and evouchers – helping them overcome the challenges around currency conversion and repatriation. CashtoCode has already partnered with several operators in Nigeria including Lottoland. CashtoCode was designed to be a low-risk payments solution since its vouchers cannot be transferred. They can only be redeemed by the account holder/iGaming customer, thereby eliminating the risk of fraud and eliminating chargebacks.
"We see a lot of potential in the African market, which is under-served for simple and accessible payment options that help people participate in eccomerce," said CashtoCode CEO, Jens Bader. "Nigeria is a popular destination for new businesses hoping to succeed in Africa, especially in fintech. We think our service has a natural fit in Nigeria, and in the day-to-day routines of people's lives there. Payalat and ServPoint locations perform a crucial service and are already extremely popular for bills payment services. With CashtoCode, people can now use the same service to top up their digital ewallets, iGaming accounts and other online merchant balances. For iGaming operators, we offer the instant ability to go live in the region and start accepting deposits from potential customers, without the common challenges of currency conversation and repatriation."
According to Globasure's CEO, Chris Ife, "Payalat and ServPoint are positioned to enable customers purchase and redeem CashtoCode vouchers easily and conveniently via web, mobile app, POS app and Agent locations".
Going for posts, Unstoppable inclusion with Rugby Africa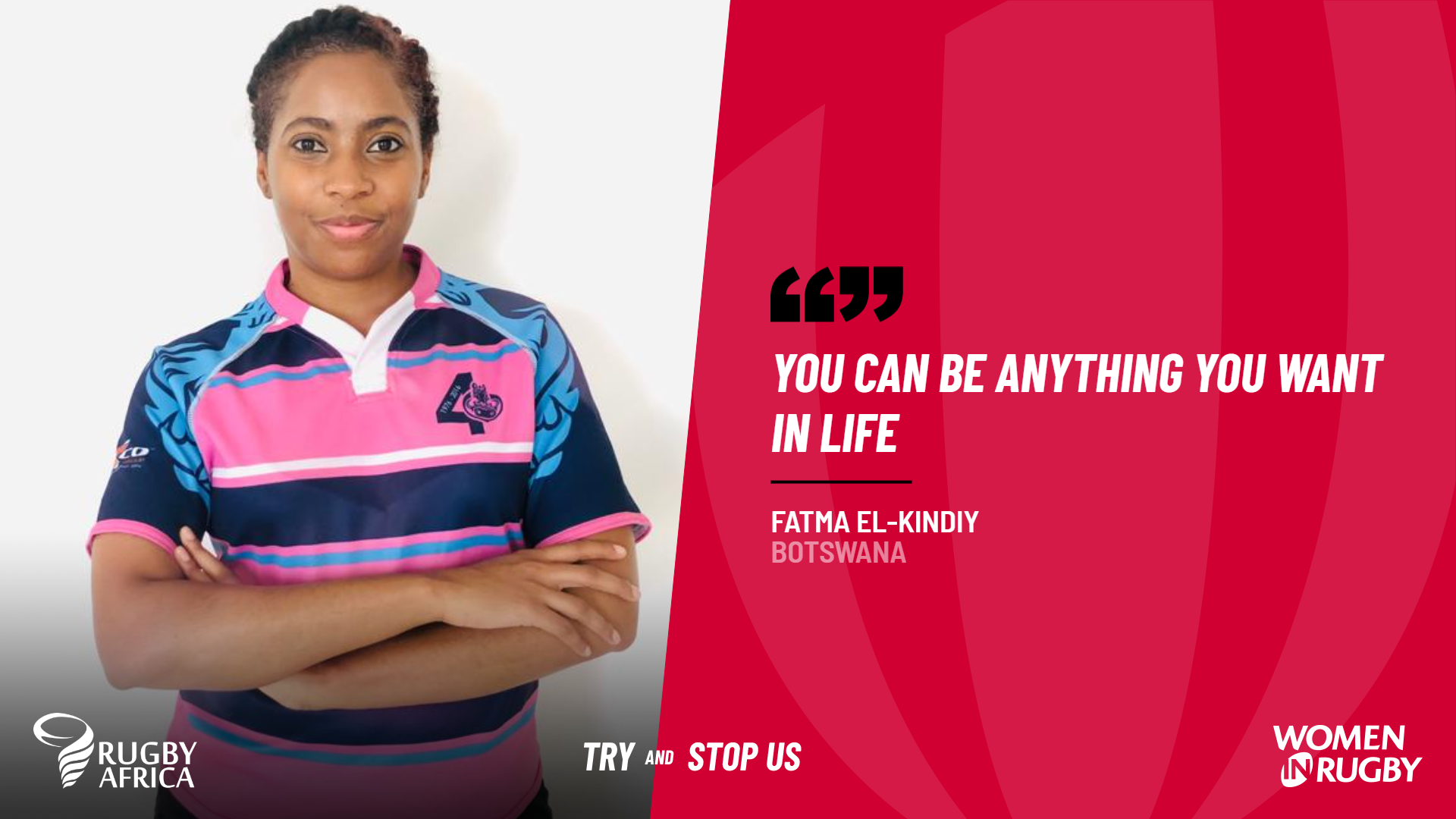 Reading Time:
3
minutes
Fatma's journey in rugby began with coincidence, much like many of the greats in the game, Rugby has been a quest of growing one's confidence. Back in 2015, without any prior experience in playing rugby, Fatma had only attended rugby games as a spectator, most of which were only played by men. After a life changing suggestion for a new hobby from a friend, she made it out to the rugby field behind her office and there her story began, with the support of other female players. When she picked up the oval ball for the first time, she knew that she had found what she had been searching for.
Despite champions of Rugby in Botswana like Fatma campaigning for its broad-based promotion, Rugby and more importantly as a sport for women, has largely remained a sport which exhibits great potential for growth. Fatma exclaims that in Botswana, Rugby for women is hardly discussed. On the other hand, this has not left her, and other Unstoppables demotivated, in fact the value of their work is the single greatest force behind the grassroots development of the game. Her work has been applauded by World Rugby and Rugby Africa, amongst many other organisations and institutions seeking to promote women empowerment. Through the work of Fatma and others, future sports women will join or learn from the sport.
In her own career as a player, Fatma has seen a marked improvement in the participation of more teams in the women's league. With the number of players increasing over the years, she anticipates that there will be more athletes from school rugby, advancing to league rugby. Further to this she believes that there will also be more women as coaches and referees in the near future- unstoppable.
As part of her outreach efforts, Fatma launched the "A Try for Change", which is a grassroots initiative to empower girls through the sport. She and others seek to conscientize young women and girls to grow their self-confidence, as a means of unlocking their true potential in society. Rugby is used as a medium of instruction, but the goal of her work is to empower attendees to become agents of change in their respective communities- on or off the field of play. The programme is targeted at primary school leavers and includes modules on introspective exercises, recreational activities with learning objectives, mentorships, as well as preparatory programs in enterprise development.
Coming from a conservative background which does not prioritise the involvement of women in sports, Fatma has vigorously worked to change perceptions of elders and community leaders, to work with their support. She has opened way for reports and researched findings, to find their way into the hands of key decision makers. Overall, the programme has received a positive reception from participants, teachers and the Botswana Rugby Union, and plans are already afoot to run 'A Try for Change' again in the new year.
Based on the feedback she has received working with young girls, Fatma used the global "Try & Stop Us" campaign to address the issue of Gender Based Violence affecting women and children inher community. As an Unstoppable leader, she is breaking the silence of abuse in communities by raising awareness around civil liberties and justice. She deeply empathises with young girls who are not taught about building their confidence in school, as the priority is generally put on teaching the standard course curriculum. Sessions with Fatma and her team have become safe and supportive structures for personal development in the schools and communities they serve.
Fatma believes that instilling self-confidence in young women sets them up for life, not only for them to be leaders in the future, but more importantly now, for them to be able to tackle head on collisions with Gender Based Violence and many other scourges of society.
President of the Women's Rugby Advisory Committee at Rugby Africa, Ms Paula Lancoemphasised that, "the WRAC and creation of its sub-committees will ultimately help increase awareness of women in rugby, attracting more tournaments and partnerships with sponsors, increasing the overall popularity of the game in the continent."
According to Maha Zaoui, Women's Manager Rugby Africa, "With the impact COVID-19 has placed globally, we are able to work with the sub-committees to overcome challenges the pandemic has placed on world sports and identifying untapped opportunities,".
For Fatma, Rugby has been life changing not just for her career as a person, but more importantly it has empowered her as an individual to transform the lives of many. Her personal journey has become a reference point for others, who share in her passion and struggle for inclusion in different parts of their lives. Her outreach work has won many over and today has set the foundation for unstoppable future female leaders in Botswana and Africa at large, who have been transformed through the philosophy of the game.
Source: Rugby Africa.
Incentive Games handed 12-month contract extension with Bet Lion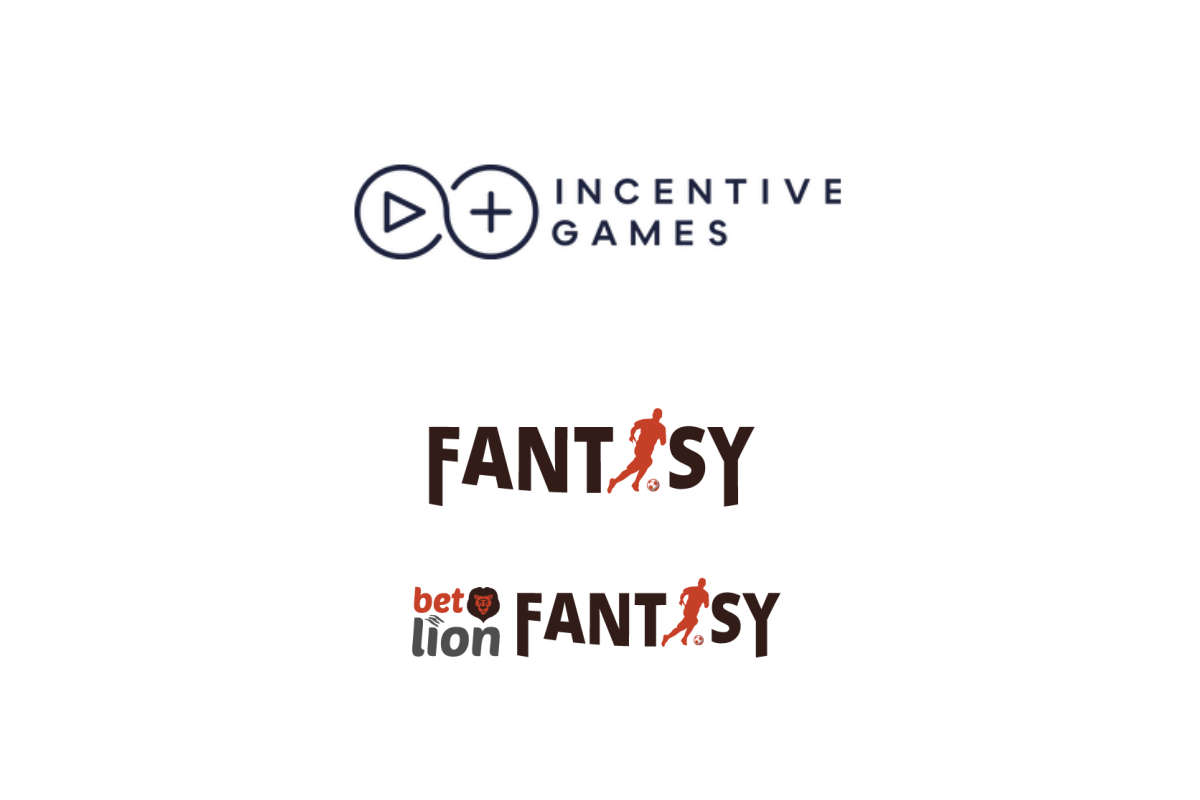 Reading Time:
2
minutes
Free-to-Play & Virtual Sports game provider to continue its successful relationship with top African online and mobile sportsbook brand, Bet Lion
Incentive Games has signed a 12-month contract extension with popular African online and mobile sportsbook operator, Bet Lion, allowing users to access even more Free-to-Play and Pay-to-Play virtual sports games.
The extended agreement will see Bet Lion launch additional games to its players in Kenya and Zambia, including Incentive Games' new Pick 5 title as well as its upgraded Pick 6 and Dream Team games that have proved to be a big hit with users so far.
Incentive Games' Dream Team is a long-established user favourite that allows them to choose their own fantasy team of 5 players from a single football match and compete against other users to win a cash prize. These 5 players then earn or lose points for every action they take in the real-life match.
Pick 6 is challenges users to correctly predict the scores in six football matches for the chance to win a cash prize.
Pick 5 is a new concept that combines virtual sports and a score predictor in a Free-to-Play format. Users predict the scores in virtual matches, instead of real-life ones. This means users can play multiple times a day, unlike with Pick 6 whose frequency is dictated by the scheduling of real-life football matches.
Since joining forces with Bet Lion in September 2018, Incentive Games' titles have enjoyed huge traction with Bet Lion players; Pick 6 and Dream Team regularly attract tens of thousands of entrants per week.
Incentive Games has built a formidable reputation for developing games specifically for markets where cellular data costs are still a significant barrier for a lot of users. Games have also been optimised for Opera Mini Extreme mode.
John Gordon, CEO of Incentive Games: "We are thrilled to have extended our partnership with our good friends at Bet Lion and to be able to build on the incredible success we have enjoyed to date by launching additional games on their stellar brand.
"Our games have been designed specifically for markets such as Kenya and Zambia, but they also play exceptionally well on smartphone and tablet devices. We look forward to working closely with the Bet Lion team as it takes its content offering to the next level."
Jason Gibson, Chief Marketing Officer at Bet Lion, said: "Given the success of our partnership with Incentive Games over the past few years it was an easy decision to extend our current agreement for another 12 months. Its games are among the most popular offered to our players.
"We look forward to launching Pick 5 in the coming weeks as well as updated versions of Pick 6 and Dream Team, both of which are firm player favourites."