Going for posts, Unstoppable inclusion with Rugby Africa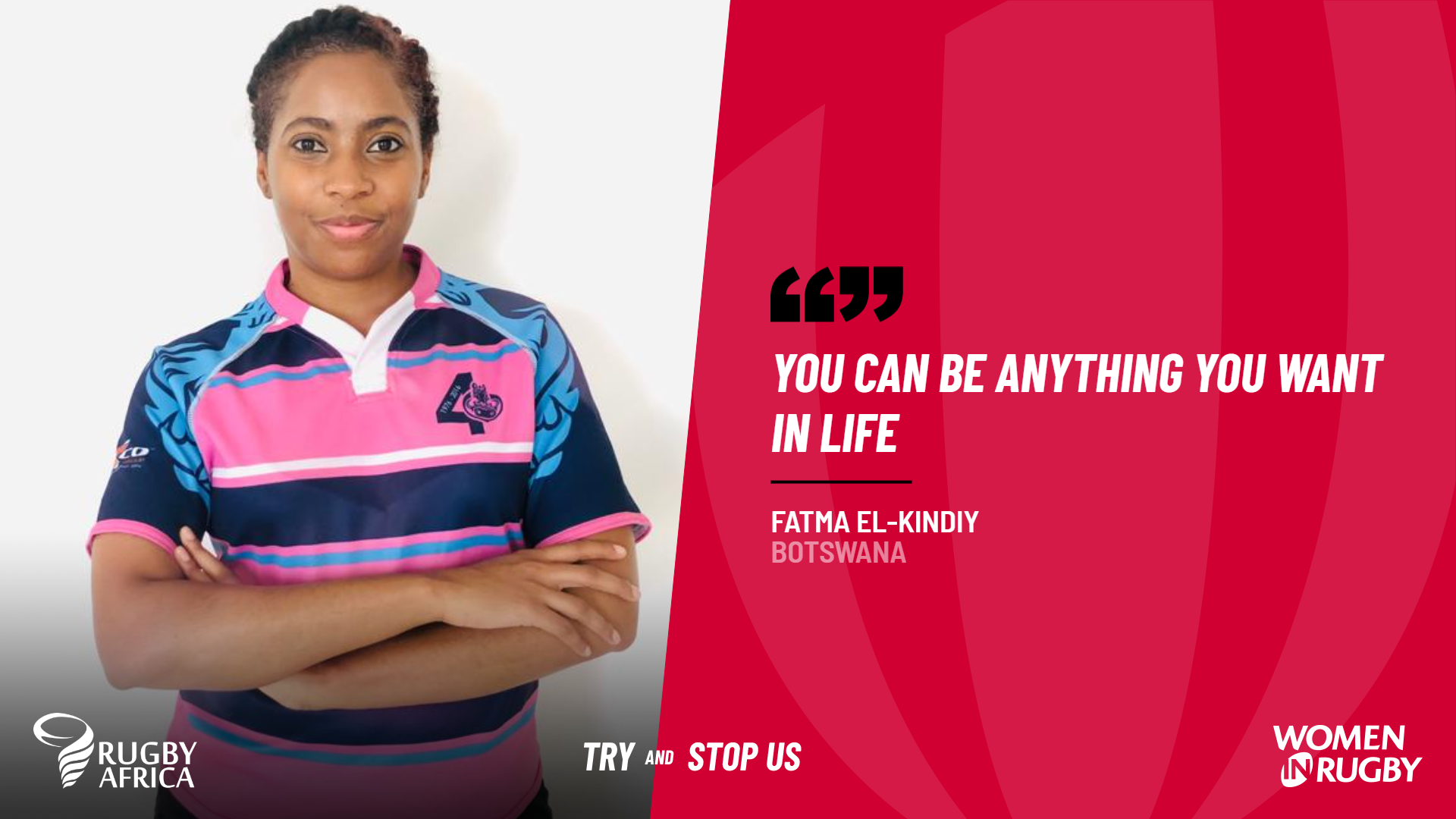 Reading Time:
3
minutes
Fatma's journey in rugby began with coincidence, much like many of the greats in the game, Rugby has been a quest of growing one's confidence. Back in 2015, without any prior experience in playing rugby, Fatma had only attended rugby games as a spectator, most of which were only played by men. After a life changing suggestion for a new hobby from a friend, she made it out to the rugby field behind her office and there her story began, with the support of other female players. When she picked up the oval ball for the first time, she knew that she had found what she had been searching for.
Despite champions of Rugby in Botswana like Fatma campaigning for its broad-based promotion, Rugby and more importantly as a sport for women, has largely remained a sport which exhibits great potential for growth. Fatma exclaims that in Botswana, Rugby for women is hardly discussed. On the other hand, this has not left her, and other Unstoppables demotivated, in fact the value of their work is the single greatest force behind the grassroots development of the game. Her work has been applauded by World Rugby and Rugby Africa, amongst many other organisations and institutions seeking to promote women empowerment. Through the work of Fatma and others, future sports women will join or learn from the sport.
In her own career as a player, Fatma has seen a marked improvement in the participation of more teams in the women's league. With the number of players increasing over the years, she anticipates that there will be more athletes from school rugby, advancing to league rugby. Further to this she believes that there will also be more women as coaches and referees in the near future- unstoppable.
As part of her outreach efforts, Fatma launched the "A Try for Change", which is a grassroots initiative to empower girls through the sport. She and others seek to conscientize young women and girls to grow their self-confidence, as a means of unlocking their true potential in society. Rugby is used as a medium of instruction, but the goal of her work is to empower attendees to become agents of change in their respective communities- on or off the field of play. The programme is targeted at primary school leavers and includes modules on introspective exercises, recreational activities with learning objectives, mentorships, as well as preparatory programs in enterprise development.
Coming from a conservative background which does not prioritise the involvement of women in sports, Fatma has vigorously worked to change perceptions of elders and community leaders, to work with their support. She has opened way for reports and researched findings, to find their way into the hands of key decision makers. Overall, the programme has received a positive reception from participants, teachers and the Botswana Rugby Union, and plans are already afoot to run 'A Try for Change' again in the new year.
Based on the feedback she has received working with young girls, Fatma used the global "Try & Stop Us" campaign to address the issue of Gender Based Violence affecting women and children inher community. As an Unstoppable leader, she is breaking the silence of abuse in communities by raising awareness around civil liberties and justice. She deeply empathises with young girls who are not taught about building their confidence in school, as the priority is generally put on teaching the standard course curriculum. Sessions with Fatma and her team have become safe and supportive structures for personal development in the schools and communities they serve.
Fatma believes that instilling self-confidence in young women sets them up for life, not only for them to be leaders in the future, but more importantly now, for them to be able to tackle head on collisions with Gender Based Violence and many other scourges of society.
President of the Women's Rugby Advisory Committee at Rugby Africa, Ms Paula Lancoemphasised that, "the WRAC and creation of its sub-committees will ultimately help increase awareness of women in rugby, attracting more tournaments and partnerships with sponsors, increasing the overall popularity of the game in the continent."
According to Maha Zaoui, Women's Manager Rugby Africa, "With the impact COVID-19 has placed globally, we are able to work with the sub-committees to overcome challenges the pandemic has placed on world sports and identifying untapped opportunities,".
For Fatma, Rugby has been life changing not just for her career as a person, but more importantly it has empowered her as an individual to transform the lives of many. Her personal journey has become a reference point for others, who share in her passion and struggle for inclusion in different parts of their lives. Her outreach work has won many over and today has set the foundation for unstoppable future female leaders in Botswana and Africa at large, who have been transformed through the philosophy of the game.
Source: Rugby Africa.

SOFTSWISS Sportsbook launches N1Bet.ng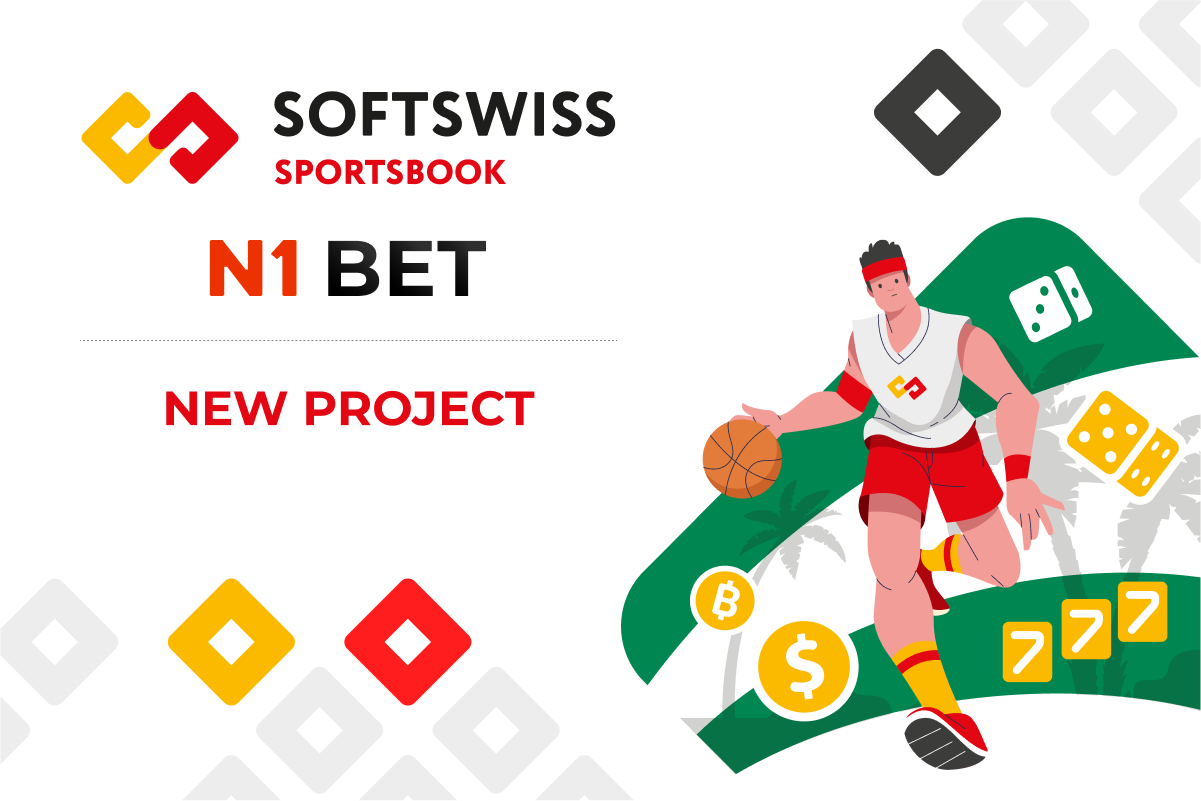 Reading Time:
2
minutes
The SOFTSWISS Sportsbook is excited to announce the launch of N1Bet.ng in partnership with N1 Group this September. The platform will launch under a local license in Nigeria, which SOFTSWISS received earlier in February 2021. 
N1Bet.ng will be the first betting platform launched by SOFTSWISS Sportsbook in Africa. This launch is a natural step in the development of the SOFTSWISS Sportsbook brand, which is ready to offer new customers reliable solutions and an innovative approach based on more than a decade of experience. 
Under the new joint project between N1Group and SOFTSWISS players  will have access to the platform's complete sports betting solution package:
10,000+ real-time events

200+ sports

1,200 unique betting markets 
Even though N1Bet.ng is positioned as a betting platform, gambling solutions will also be included in the range of available services. Users will be pleased with the user-friendly and clear interface designed with their wishes in mind, as well as the mobile version, which will allow them to manage their bets from anywhere at any time. Among other things, players will have access to new features, including three types of Freebet, Comboboost, Quickbet, Maxbet and more.
Alexander Kamenetskyi, Product Owner at SoftSwiss Sportsbook, noted: 'We have been working on the launch of our first project in the African market for a long time and see this as a unique opportunity to be part of the large and fast-growing iGaming industry in this region. We have a lot to offer and something to interest all betting enthusiasts. The launch of N1Bet.ng will allow SOFTSWISS to provide services to those customers who are interested in a comprehensive approach and focus on the African market or want to expand their presence there. With N1Bet.ng this will now become easier and more accessible. Thank you N1 Group for the fruitful cooperation and trust!'
About SOFTSWISS 
SOFTSWISS is an international tech brand supplying widely acclaimed, certified software solutions for managing iGaming operations. SOFTSWISS holds a number of gaming licenses, providing a "one-stop-shop" white label solution by taking care of all technical, legal, and financial processes on behalf of its customers. The company has a vast product portfolio, which includes an Online Casino Platform, Game Aggregator with thousands of casino games, the Affilka affiliate platform, and a sportsbook software platform. In 2013 SOFTSWISS was the first in the world to introduce a bitcoin-optimized online casino solution. The company has thus been regarded as the leading technical expert when it comes to the use of cryptocurrencies in online gaming.
Yggdrasil launches first Franchise partner in Africa via Intelligent Gaming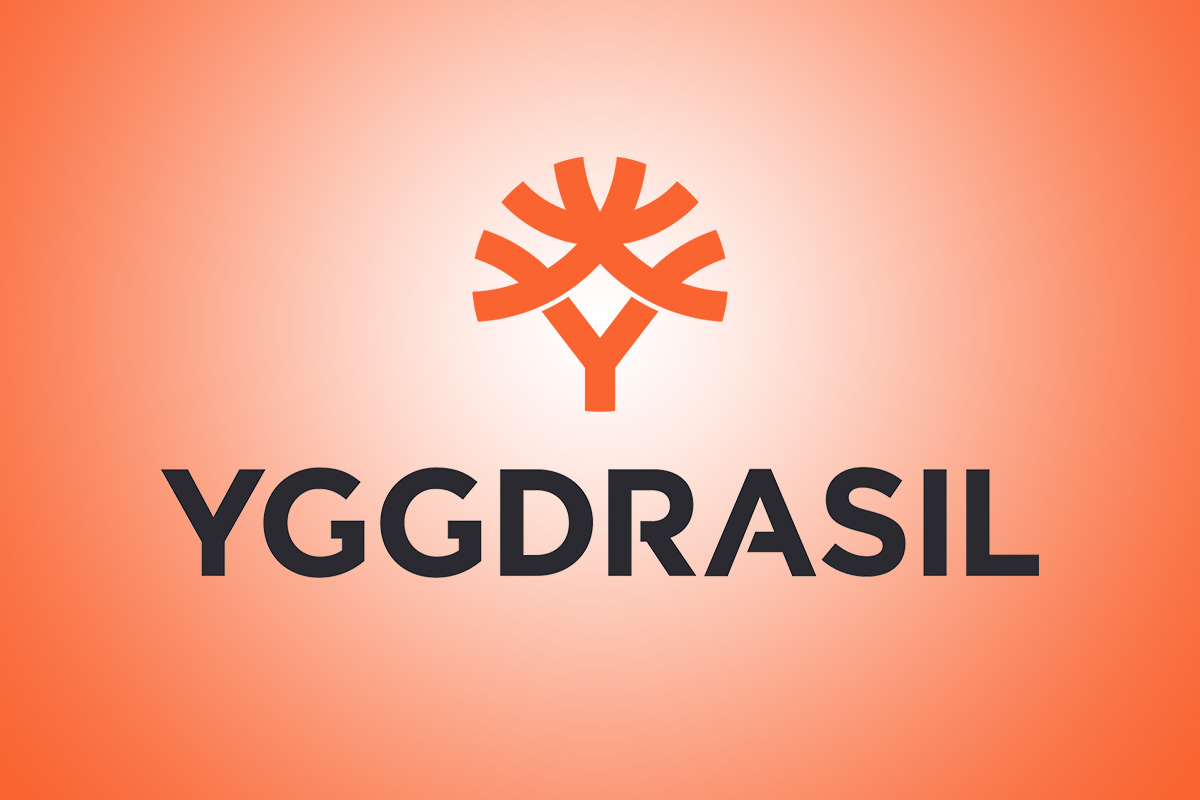 Reading Time:
2
minutes
South African platform provider Intelligent Gaming Limited (IGL) has become Yggdrasil's latest Franchise partner, marking the supplier's debut on the African continent.
Following regulatory approval and a successful integration, Yggdrasil's premium iGaming content is now live with IGL and available to the company's operator partners in South Africa via the innovative Franchise solution.
The Franchise solution provides IGL access to Yggdrasil's modern technology stack, a catalogue of around 150 online games, and industry-leading promotional tools. Becoming a Franchise partner will extend IGL's reputation as a premium online provider of iGaming content in its local African markets. IGL will be able to scale operations seamlessly via Franchise and in turn provide its African partners and players with premium online games from Yggdrasil.
IGL is a leading aggregator of content in the South African gaming market and supplies digital content to a range of operators, all of which will now have access to Yggdrasil's games.
Through the Franchise solution, IGL will distribute Yggdrasil's award-winning online casino suite as well as the third-party games from the YG Masters program. The first IGL operator to offer Yggdrasil games is Supabets, a popular sports betting and casino brand with a vast retail and digital business in South Africa and other African countries.
Andrew Pegler, Director of Commercial Operations at Yggdrasil, said: "This is a milestone achievement for Yggdrasil as we penetrate a massive market opportunity. We are very happy to have Intelligent Gaming as a Franchisee.
"This deal provides them with everything that has been created by Yggdrasil in the past eight years and will enhance their growing business operations in Africa. They are an ambitious, experienced, and well-connected supplier and see the huge potential of taking a Franchise in their key markets. This deal demonstrates how Yggdrasil is becoming a leading worldwide publisher of online gaming content."
Marc Plaxton-Harrison, Co-Founder and CEO at Intelligent Gaming, said: "Intelligent Gaming is extremely proud to be a Franchise partner for Yggdrasil in South Africa and Africa. The games offered by Yggdrasil are of outstanding quality and will have a significant role to play in the market. I am extremely excited about this partnership."
SA Court Ruling Prohibits Lottery Betting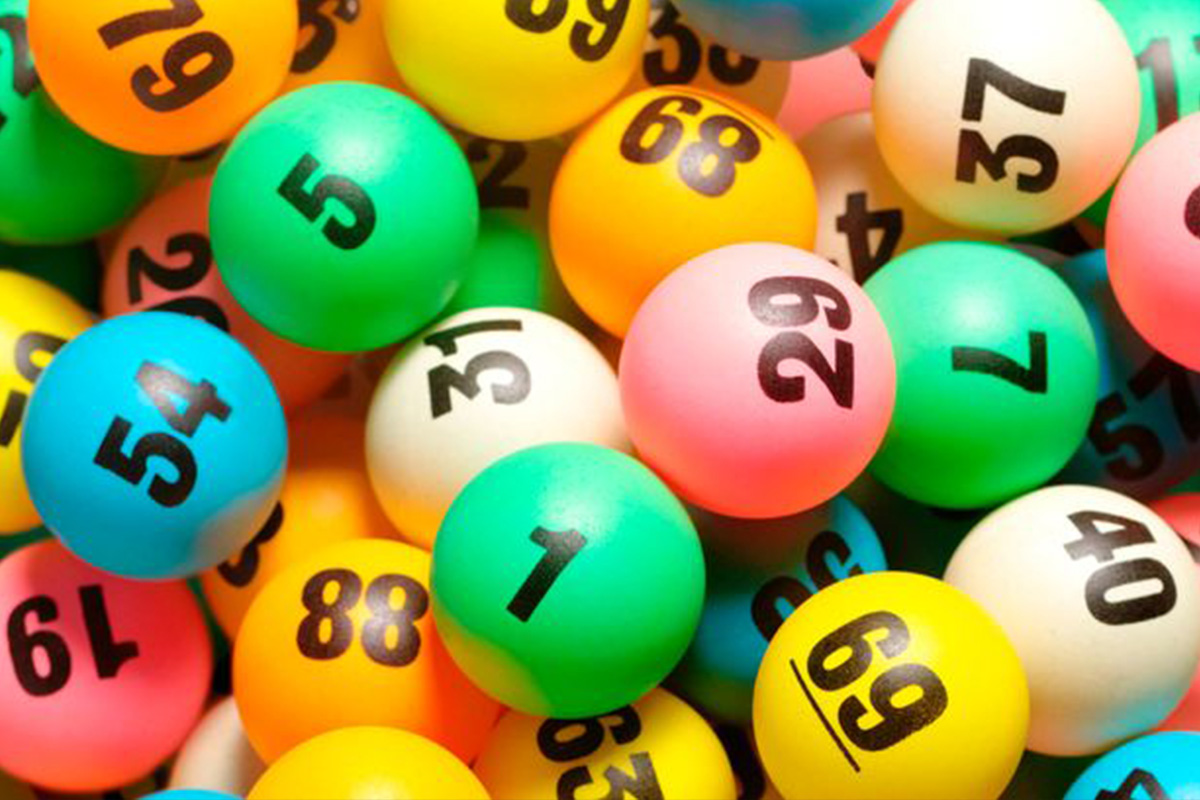 Reading Time:
< 1
minute
The Mpumalanga High Court has ruled that betting on the outcome of lotteries is in contravention of South Africa's Lotteries Act (1997) and should be prohibited.
The ruling was made at the end of August 2021 in a long-running court case between the lottery operator Ithuba and various parties, including Lottostar Pty.
The judges ruled that "the scheme of Lottostar whereby it offers bets, whether or not of a fixed-odd nature, on the outcome of lotteries is declared unlawful" and that Lottostar "is interdicted from offering bets, whether or not of a fixed-odd nature, on the outcome of any lottery".
The court decided that betting on lotteries was in contravention of Section 57 of the Lotteries Act: a person will be guilty of an offence if he or she conducts, organises, promotes, devises or manages any scheme, plan, competition, arrangement, system, game or device which directly or indirectly provides for betting, wagering, gambling or any other game of risk on any outcome of any lottery unless authorised by or under this Act or any other law.
Ithuba has argued that lottery betting does not contribute to good causes and reduced the revenues of the national lottery.