Going for posts, Unstoppable inclusion with Rugby Africa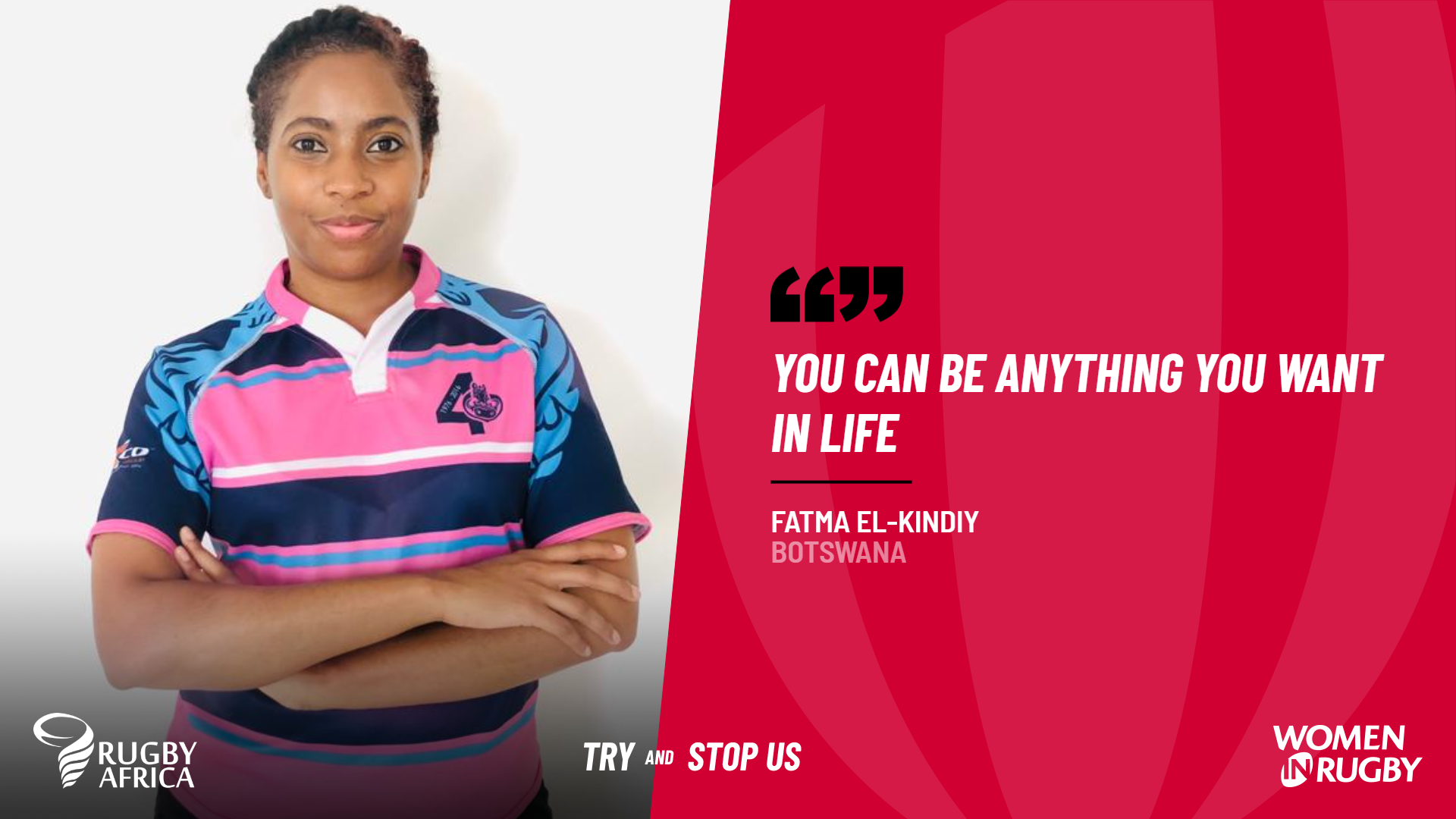 Reading Time:
3
minutes
Fatma's journey in rugby began with coincidence, much like many of the greats in the game, Rugby has been a quest of growing one's confidence. Back in 2015, without any prior experience in playing rugby, Fatma had only attended rugby games as a spectator, most of which were only played by men. After a life changing suggestion for a new hobby from a friend, she made it out to the rugby field behind her office and there her story began, with the support of other female players. When she picked up the oval ball for the first time, she knew that she had found what she had been searching for.
Despite champions of Rugby in Botswana like Fatma campaigning for its broad-based promotion, Rugby and more importantly as a sport for women, has largely remained a sport which exhibits great potential for growth. Fatma exclaims that in Botswana, Rugby for women is hardly discussed. On the other hand, this has not left her, and other Unstoppables demotivated, in fact the value of their work is the single greatest force behind the grassroots development of the game. Her work has been applauded by World Rugby and Rugby Africa, amongst many other organisations and institutions seeking to promote women empowerment. Through the work of Fatma and others, future sports women will join or learn from the sport.
In her own career as a player, Fatma has seen a marked improvement in the participation of more teams in the women's league. With the number of players increasing over the years, she anticipates that there will be more athletes from school rugby, advancing to league rugby. Further to this she believes that there will also be more women as coaches and referees in the near future- unstoppable.
As part of her outreach efforts, Fatma launched the "A Try for Change", which is a grassroots initiative to empower girls through the sport. She and others seek to conscientize young women and girls to grow their self-confidence, as a means of unlocking their true potential in society. Rugby is used as a medium of instruction, but the goal of her work is to empower attendees to become agents of change in their respective communities- on or off the field of play. The programme is targeted at primary school leavers and includes modules on introspective exercises, recreational activities with learning objectives, mentorships, as well as preparatory programs in enterprise development.
Coming from a conservative background which does not prioritise the involvement of women in sports, Fatma has vigorously worked to change perceptions of elders and community leaders, to work with their support. She has opened way for reports and researched findings, to find their way into the hands of key decision makers. Overall, the programme has received a positive reception from participants, teachers and the Botswana Rugby Union, and plans are already afoot to run 'A Try for Change' again in the new year.
Based on the feedback she has received working with young girls, Fatma used the global "Try & Stop Us" campaign to address the issue of Gender Based Violence affecting women and children inher community. As an Unstoppable leader, she is breaking the silence of abuse in communities by raising awareness around civil liberties and justice. She deeply empathises with young girls who are not taught about building their confidence in school, as the priority is generally put on teaching the standard course curriculum. Sessions with Fatma and her team have become safe and supportive structures for personal development in the schools and communities they serve.
Fatma believes that instilling self-confidence in young women sets them up for life, not only for them to be leaders in the future, but more importantly now, for them to be able to tackle head on collisions with Gender Based Violence and many other scourges of society.
President of the Women's Rugby Advisory Committee at Rugby Africa, Ms Paula Lancoemphasised that, "the WRAC and creation of its sub-committees will ultimately help increase awareness of women in rugby, attracting more tournaments and partnerships with sponsors, increasing the overall popularity of the game in the continent."
According to Maha Zaoui, Women's Manager Rugby Africa, "With the impact COVID-19 has placed globally, we are able to work with the sub-committees to overcome challenges the pandemic has placed on world sports and identifying untapped opportunities,".
For Fatma, Rugby has been life changing not just for her career as a person, but more importantly it has empowered her as an individual to transform the lives of many. Her personal journey has become a reference point for others, who share in her passion and struggle for inclusion in different parts of their lives. Her outreach work has won many over and today has set the foundation for unstoppable future female leaders in Botswana and Africa at large, who have been transformed through the philosophy of the game.
Source: Rugby Africa.
Xprizo announces groundbreaking integration with M-PESA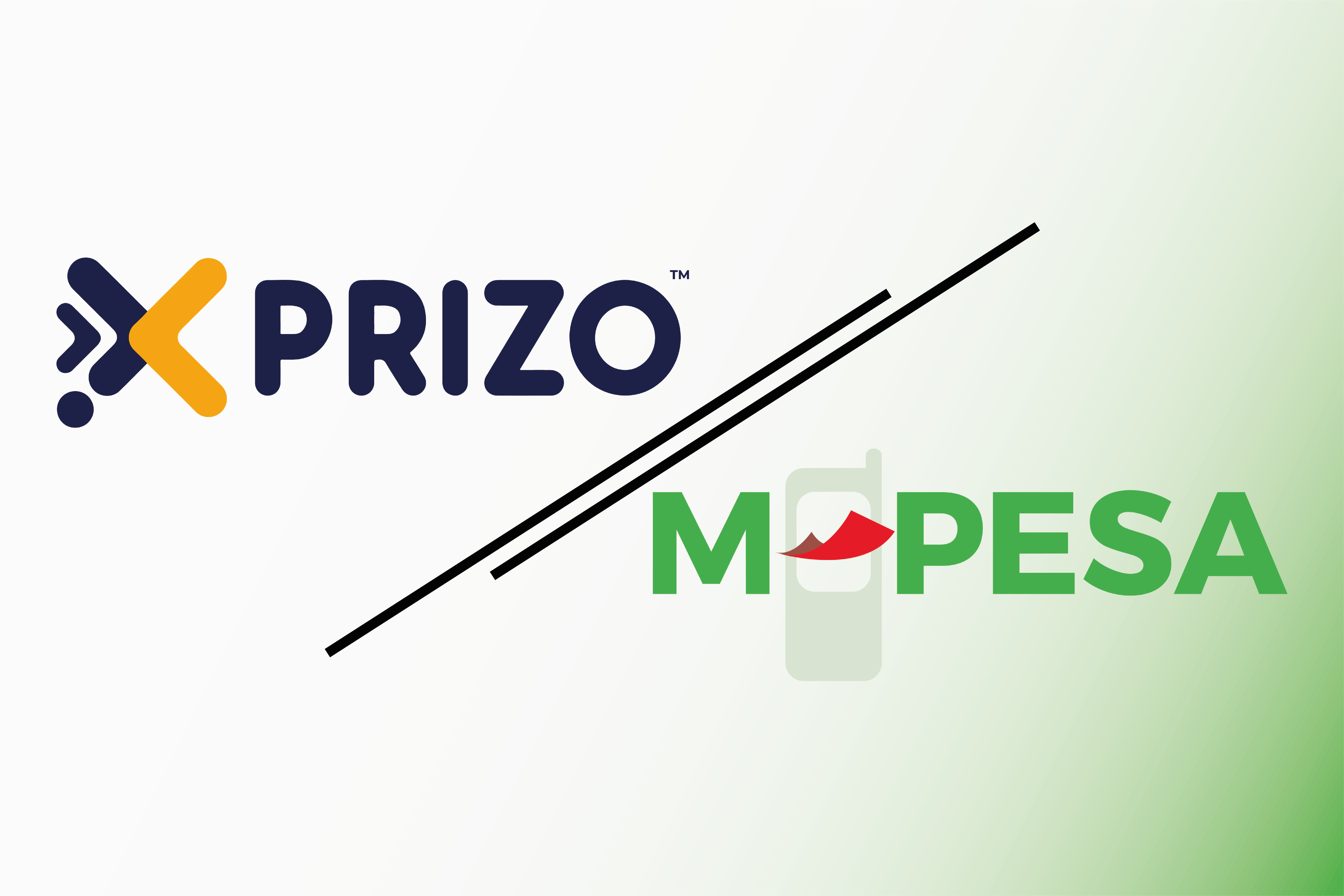 Reading Time:
< 1
minutes
Xprizo, a cutting-edge iGaming fintech platform, has bolstered its payment service offerings by integrating with one of the most popular African networks, M-PESA.
Adding M-PESA into Xprizo's payment service aggregator means users can access the very popular mobile money service seamlessly within a single interface.
This collaboration also aims to bridge critical gaps in the payment ecosystem, notably facilitating seamless cross-border transactions and providing businesses with an invaluable tool for local operations.
Xprizo has effectively built bridges between local and international payment landscapes. Community members can now deposit and withdraw funds using M-PESA directly into their Xprizo wallet. From there, users gain access to an array of services, from making transactions in international e-commerce environments to utilising wallet-to-wallet functionalities.
Committed to offering the best value, Xprizo ensures very low transaction fees, passing on the bulk of the benefits to end-users.
Businesses can integrate the full Xprizo wallet, enabling users to top up their accounts using M-PESA or other integrated solutions. Following that, consumers can make transactions from their Xprizo wallet to any Xprizo-registered merchant. Alternatively, end-users have the option to pay directly via M-PESA on a merchant's website.
Xprizo CEO Richard Mifsud commented: "M-PESA has fundamentally transformed how people manage money. Where Xprizo steps in is to expand that revolution into cross-border payments and corporate services – we're very optimistic about the new addition to the Xprizo payment aggregator."
ESA Gaming Set for South Africa Debut Following Western Cape Certification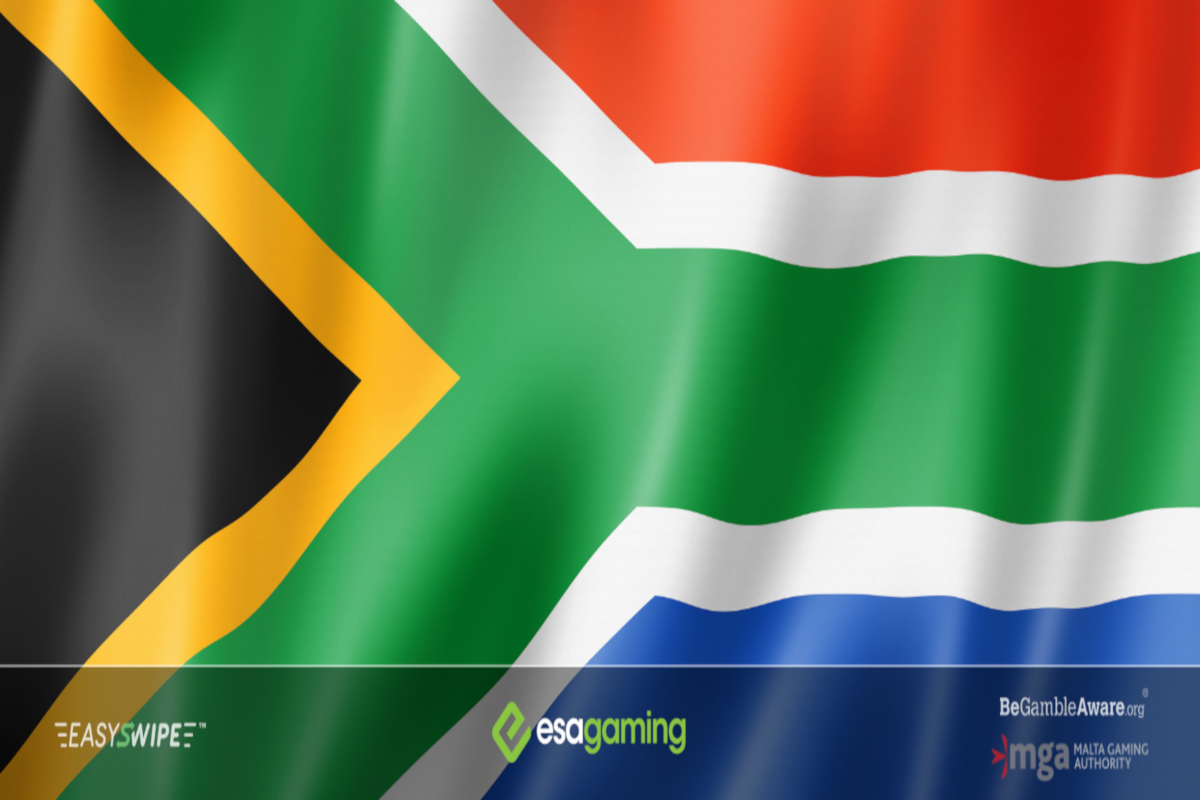 Reading Time:
< 1
minutes
Innovative games provider ESA Gaming has been awarded a Certificate of Suitability from the Western Cape Gambling and Racing Board to supply its array of leading casino content across the province.
It is a further statement of intent by ESA Gaming to bring its lightweight EasySwipe portfolio to the African continent with its swift-loading and easy-to-access games well suited to the local market.
A wide range of high-performing titles are now available to operators in the market through local supplier Kiron Interactive including the popular Mine series of games, which features recently-launched Dragon Mine, Pirate Mine and Goal Mine as well as modern takes on casino staples such as roulette and blackjack.
It paves the way for the latest market entry for ESA Gaming following growth in Nigeria, Kenya, Tanzania, Mozambique and Zambia over the last twelve months.
"South Africa is a market with huge potential and we're delighted to receive our Certificate of Suitability to supply our games in the Western Cape," ESA Gaming Director Zorica Smallwood said. "Our EasySwipe portfolio of content has been extremely well received in nearby territories such as Kenya and Mozambique and we're confident we'll hit the ground running in South Africa as well."
SportyBet Launches New Television Ad Featuring Three Real Madrid Players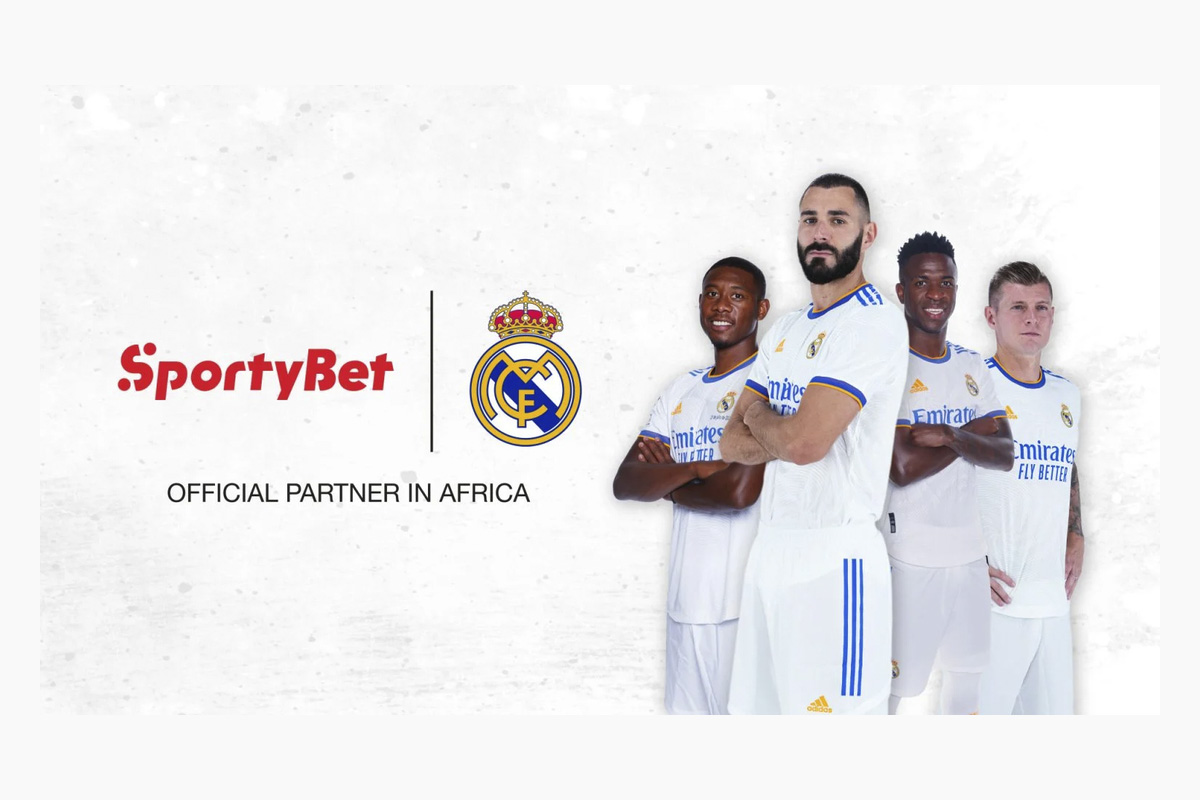 Reading Time:
2
minutes
SportyBet, the official partner of Real Madrid in Africa, has unveiled an impressive television commercial featuring three prominent Real Madrid players: Eder Militão, who also serves as a global ambassador for SportyBet, Federico Valverde and Aurelien Tchouameni, who has Cameroonian roots.
This captivating commercial unfolds in an African household and skillfully leverages the star power of Real Madrid's athletes to showcase the exceptional features of the SportyBet platform.
SportyBet is renowned for its cutting-edge user interface, and in this commercial, it introduces viewers to its unique offerings, including a top-notch video solution that enables live game watching and betting functions.
The production of this commercial maintains a high-end quality while infusing humour to engage the audience effectively.
The television commercial will air across Africa and feature on SportyTV and major pan-regional platforms during significant football leagues and competitions.
SportyTV, a free-to-air linear and online sports television network in Nigeria and Ghana, not only provides live matches in leagues like the Premier League, Bundesliga and Serie A but also features in-house punditry.
Those interested in viewing the commercial can also find it on SportyBet's official YouTube channel: www.youtube.com/@sportybetafrica.
Elias Gallego, VP of Business Development, Marketing and Media at SportyBet, said: "This television commercial in collaboration with Real Madrid exemplifies SportyBet's commitment to bringing the thrill of world-class football to our African users.
"We believe this commercial will not only captivate fans but also inspire a new generation of sports betting enthusiasts across the continent. Together with Real Madrid, we're raising the game in Africa."
SportyBet has solidified its position as a key player in the sports betting industry through strategic partnerships.
For the third consecutive season, it proudly maintains its status as the Official African Partner of Real Madrid Football Club, firmly establishing its presence in the global sports arena.
Additionally, SportyBet continues to nurture its relationship with Premier League giants, Manchester City, for the second consecutive season.
The recent renewal of Michael Essien as their African Ambassador underscores their commitment to engaging with the continent's football legends.
As they expand their global reach, SportyBet has welcomed Eder Militão as their Global Ambassador this season, showcasing their ambition and growing influence in the sports industry.
These partnerships reflect SportyBet's dedication to fostering connections within the sports community while offering an exciting and immersive betting experience to fans across Africa and beyond.