Rugby Africa's North African Regional Development Officer, Mostafa Jelti, Speaks About International Day of Sport for Development and Peace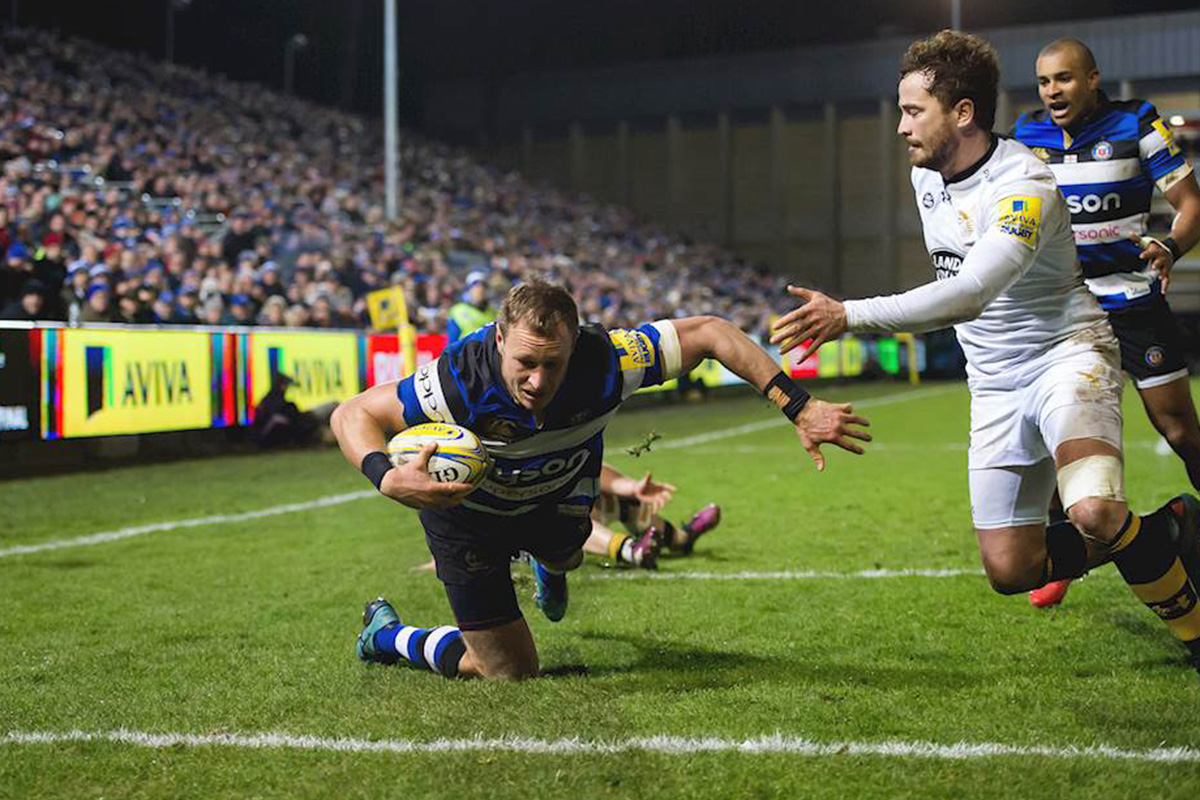 Reading Time:
3
minutes
At the request of the Moroccan NOC, this day was created in 2013 by the United Nations General Assembly
Globally, sport has reached a stage of development that no other human activity can boast of. Its impact on societies and unifying power gives it the responsibility of putting itself at the service of peace
To start off, what does international day of sports for development and peace mean to you?
At the request of the Moroccan NOC, this day was created in 2013 by the United Nations General Assembly. It reflects the importance of sports, which is present in every household with its economic, political, social and above all educational functions.
What is Rugby Ready training? Please feel free to use any images and statistics as well.
The Rugby Ready program is a support and educational training tool, with its objective being to promote enjoyable and fun playing rugby while minimizing the risk of injury.
Player health is the priority at all levels of the game.
Rugby Ready is also a perfect complement to the programs set up by some World Rugby member unions, with Rugby Africa having very satisfactory numbers of participants – second World Rugby region.
You deliver conferences on the theme of Sports and Peace. Please elaborate on the connection between sport and peace? Can you share examples where sport or more particularly rugby has been used to foster peace?
Globally, sport has reached a stage of development that no other human activity can boast of. Its impact on societies gives it an incomparable mobilization potential. This unifying power gives it the responsibility of putting itself at the service of peace.
For concrete examples, I will cite the following cases:
Fist Ping-pong diplomacy initiated in 1971 between China and the USA
The attribution of the 1988 Olympic Games to China (global symbolism)
The joint organization of the football world cup in Japan and South Korea (despite the historical disputes and the poisoned relations)
The (unsuccessful) joint candidacy of Turkey and Greece for the organization of the European Football Championship (UEFA 2008)
In rugby:
The organization of the 3rd Rugby World Cup in South Africa which has contributed to bringing together the entire population of the country.
The participation of the Libyan National Rugby Team in the Arab 7'S Championship (February 2021) where the team was made up of the 2 "war" regions East and West.
You put a lot of emphasis on the values of rugby. May you please list them and explain why they matter and how they define rugby?
The values ​​of rugby are solidarity, integrity, respect, passion and discipline. These are ethical and moral benchmarks to which athletes and public opinion must refer; they guide people in their daily lives with a taste for effort and perseverance. It is also a philosophy that transcends all borders in sport, at school, at home and at work. If I had to classify these values, I would put RESPECT first.
The conferences are targeting teachers, unions administrators, students. Does your approach and message differ depending on the targeted groups?
As a former teacher – the content of the message remains the same, the form differs a little. The 'speaker' approach is used with students, players, and administrators. Whilst the 'moderator' approach is used with teachers and coaches.
What do you expect your audience to take out of these conferences? If there is one key learning point to remember, what would it be?
I am trying to convey the following message to my audience:
Every day, around the world, millions of sports competitions ("conflicts") are organized and supervised at school, university, sports federations, regional confederations, international federations, Olympic committees, etc.
These "conflicts" are instituted by the rule and its respect; they serve, in filigree, to:
Bringing competitors closer together rather than dividing them
Promote team spirit
Solidarity in difficulty
Establish equal opportunities
Push towards excellence
Celebrate merit
Convert the rugby player into a good citizen of his country or even of the world.
Please share any other initiatives you have in the pipeline to commemorate such occasions.
I consider schools and universities to be a breeding ground for the development of rugby and I keep close contact with the universities.
Also, I am trying to set up a continental cooperation with the African University Sports Federation (FASU) which will be relayed at the national level by the various federations affiliated to Rugby Africa. In this sense, I host several conferences, each year, on the occasion of the International Day of Sport.

Hollywoodbets Expands Relationship with Chalkline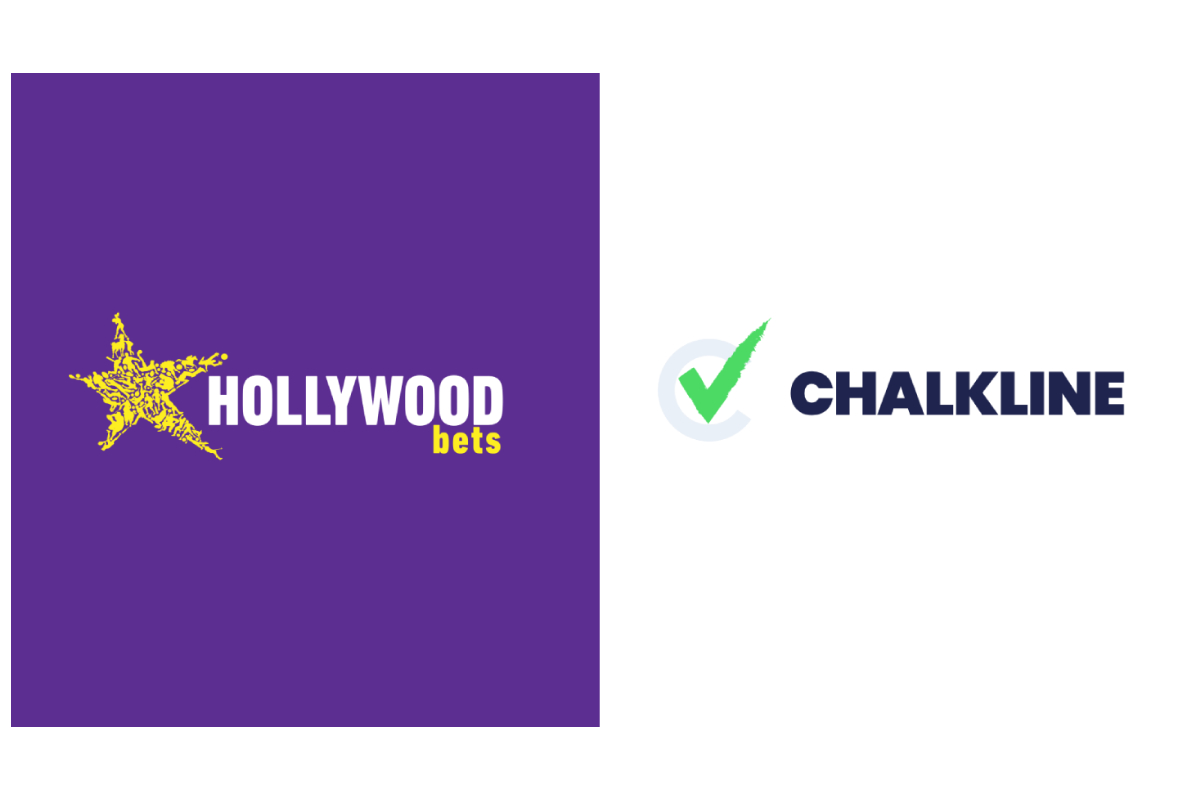 Reading Time:
< 1
minute
Leading gaming operator adds territories for freeplay and real money sports betting games to drive growth in new markets across Europe and Africa
Hollywoodbets, the leading retail and online sports betting operator in South Africa, has strengthened its long-standing partnership with Chalkline.
The company plans to continue expanding across UK, Ireland and African markets and as part of its growth, Hollywoodbets announced a partnership with Premier League side Brentford Football Club prior to the 2021-22 season.
Chalkline has been successfully powering Hollywoodbets' award-winning freeplay content for three years. Under the new agreement, the operator will license the provider's BettorGames platform to launch additional freeplay and real money gaming products, serving Hollywoodbets' audience in new and existing markets.
Chalkline's BettorGames platform includes a range of games, including personalized pre-match predictors, live in-play contests, head-to-head challenges, as well as real money sports jackpot games.
Hollywoodbets will also integrate with Chalkline's BettorBI analytics to enable deeper personalisation and automation for continuous improvement of key acquisition and retention metrics.
Dermot O'Connell, Betting Operations Manager at Hollywoodbets, said: "Chalkline's freeplay games have a proven track record across our customer acquisition and retention marketing programs. We are delighted to have expanded our partnership with Chalkline to support our ambitious global growth plans."
Daniel Kustelski, Co-founder and CEO of Chalkline, said: "Hollywoodbets is an iconic gaming brand. We are excited to have taken our partnership to the next level, with new  territories and the addition of real money games on top of our freeplay content. Plus, their team is just fun to work with."
Premier Bet becomes AS Monaco's official betting partner in Africa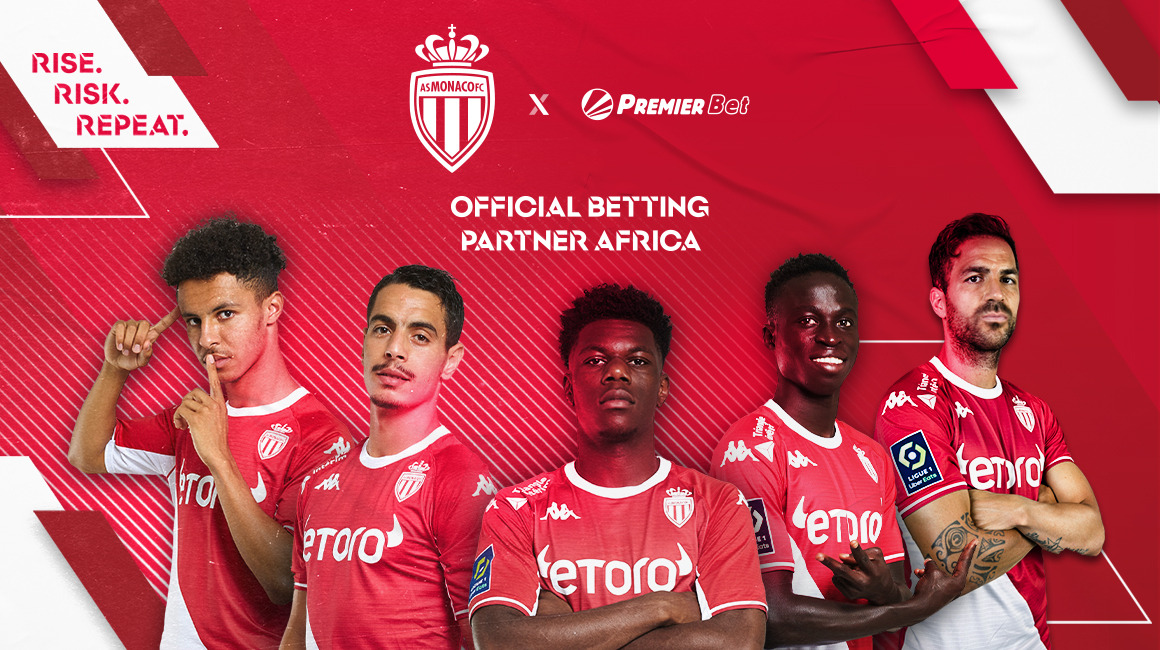 Reading Time:
2
minutes
AS Monaco is pleased to announce a partnership with Premier Bet, a leading iGaming brand, which becomes the Club's official betting partner in Africa for two seasons.
Premier Bet has become AS Monaco's first official regional partner in Africa, enabling the Monegasque club, which also has regional partners in Russia and Asia, to strengthen its international presence. Through this collaboration, Premier Bet, which will benefit from visibility in Africa via the virtual LED technology of the Stade Louis-II during AS Monaco's Ligue 1 matches Uber Eats, is strengthening its ambition to become the first operator in the iGaming sector in Africa within the next five years.
A common history between AS Monaco and Africa
Today, Premier Bet trades in eighteen markets, has millions of customers across its online platforms and strong plans for extending its presence into other African markets. It's leading payment technology infrastructure ensures 120+ payment integration points whilst the support of a 2,500+ strong retail footprint and 90,000 kiosks gives it incomparable presence and credibility.
AS Monaco has long been a champion of giving young African footballers the dream of playing in one of Europe's elite leagues and developing them into future stars of the game. From the early days of giving Ballon d'or winner George Weah his break in Europe to their current star, Krépin Diatta, Monaco, like Premier Bet, are firmly invested in Africa. This partnership will bring the fans closer to AS Monaco with the opportunity to win exciting prizes, access to unique content and money can't buy experiences and great products and services, only available at Premier Bet.
This new and exciting partnership kicks off with a new multi-media, multi-market advertising campaign throughout the 2021/22 season and beyond in the countries where Premier Bet is operated.
CEO of Premier Bet, Martin Nieri
"AS Monaco are synonymous with innovation and developing footballing talent, particularly in French speaking countries across Africa. Their success on the pitch is matched by their innovation off it, as they set themselves up to become a digital pioneer in the same way we are doing at Premierbet.com. As Premier Bet looks to strengthen its position in key markets such as Senegal and Cameroon, we intend for this unique partnership to help create brand fame and cut-through, as well as providing their millions of African-based fans with new and exciting ways to experience Premier Bet."
Oleg Petrov, Vice-president and CEO of AS Monaco
"AS Monaco is proud to continue its development on a global scale. This new international partnership shows that the Club is attractive beyond its borders. Collaborating with Premier Bet is proof that we want to reach new territories. Africa is a real footballing land and we look forward to developing the Club's presence there through this partnership. Premier Bet's ambition to be a major player in the iGaming is in line with our desire to be at the forefront of the game."
Cola.bet augments African growth with Zero Margin campaign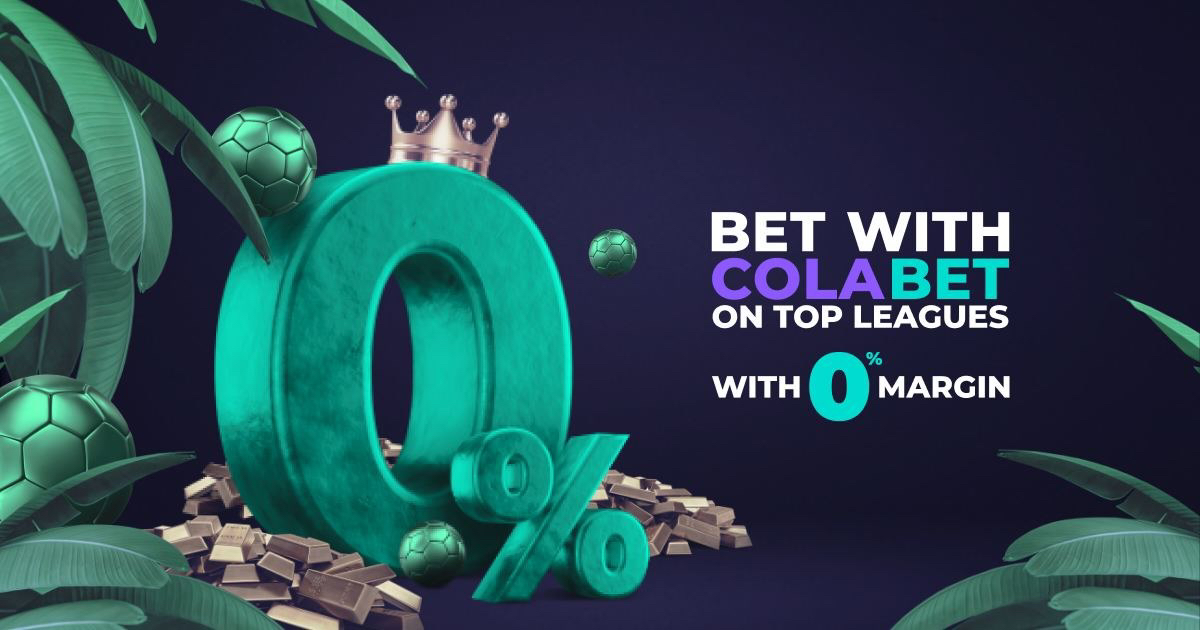 Reading Time:
< 1
minute
Cola.bet, a leading sportsbook and online casino operator, has launched its Zero Margin campaign for new players as the company augments its rapid growth across Africa.
Sports bettors within Kenya, Ethiopia and Zambia will today be able to take advantage of the innovative offer that will provide improved odds and potential cash-outs. Cola.bet is the first operator to launch a Zero Margin campaign in Africa as it looks to consolidate its strong position in the African sports betting space. The Zero Margin offer is available for a wide selection of popular football matches and certain pre-match markets.
Complementary to the Zero Margin offer, players signing-up to Cola.bet will instantly be rewarded with a 150% deposit bonus – the largest available on the market. Cola.bet is soon to introduce its unique bonus structure and also rolling out a huge variety of bonuses for players.
Cola.bet reported a 320% rise of new active African users after only three months of operating in Africa and this pioneering campaign will enhance business expansion. Cola Group, a world-class games and entertainment specialist, recently announced its plan to invest $14.5m into the iGaming arm of the company to help deliver on its mission of being present in more than 10 markets across Africa by mid-2022.
Dana Varnytska, Cola.bet's CMO commented: "Cola.bet's mission is providing the best sports betting experiences on the market and our Zero Margin campaign is another example of our commitment to Africa's bettors. Our localised expertise has enabled us to hit the ground running and make fantastic progress on Cola.bet's expansion ambitions."