Rugby Africa's North African Regional Development Officer, Mostafa Jelti, Speaks About International Day of Sport for Development and Peace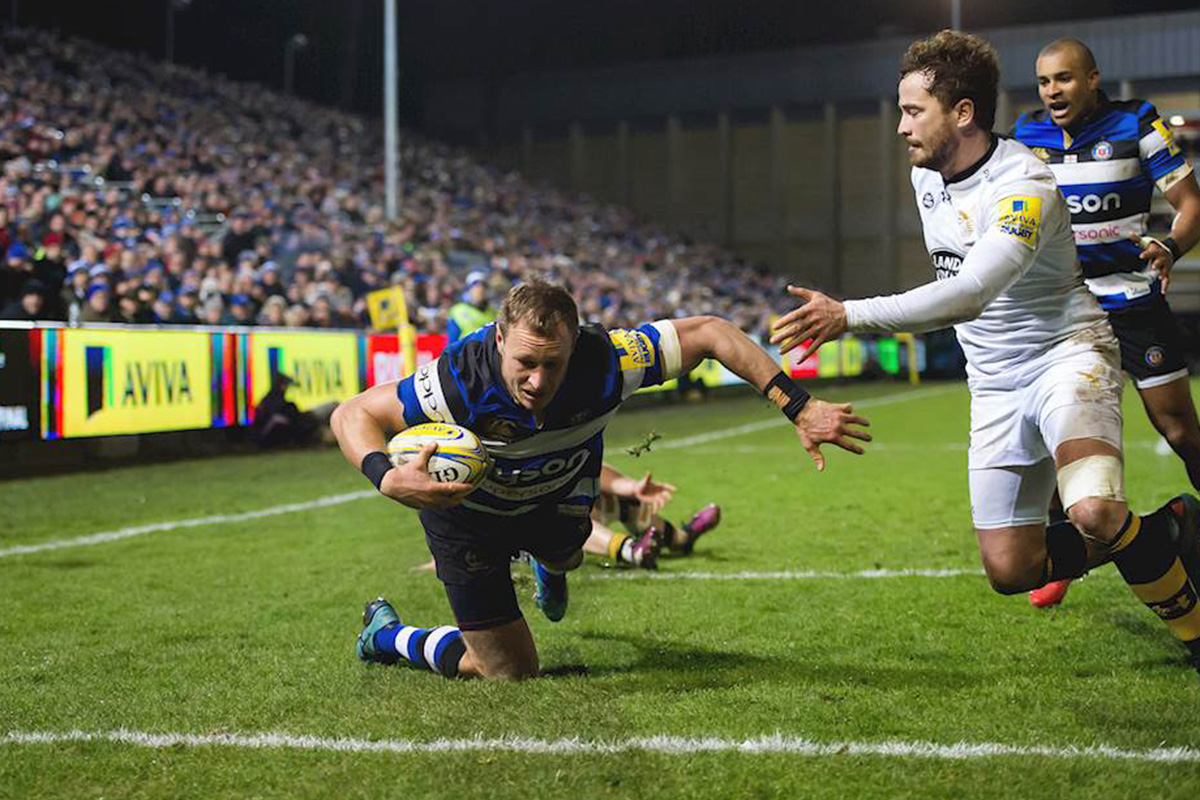 Reading Time:
3
minutes
At the request of the Moroccan NOC, this day was created in 2013 by the United Nations General Assembly
Globally, sport has reached a stage of development that no other human activity can boast of. Its impact on societies and unifying power gives it the responsibility of putting itself at the service of peace
To start off, what does international day of sports for development and peace mean to you?
At the request of the Moroccan NOC, this day was created in 2013 by the United Nations General Assembly. It reflects the importance of sports, which is present in every household with its economic, political, social and above all educational functions.
What is Rugby Ready training? Please feel free to use any images and statistics as well.
The Rugby Ready program is a support and educational training tool, with its objective being to promote enjoyable and fun playing rugby while minimizing the risk of injury.
Player health is the priority at all levels of the game.
Rugby Ready is also a perfect complement to the programs set up by some World Rugby member unions, with Rugby Africa having very satisfactory numbers of participants – second World Rugby region.
You deliver conferences on the theme of Sports and Peace. Please elaborate on the connection between sport and peace? Can you share examples where sport or more particularly rugby has been used to foster peace?
Globally, sport has reached a stage of development that no other human activity can boast of. Its impact on societies gives it an incomparable mobilization potential. This unifying power gives it the responsibility of putting itself at the service of peace.
For concrete examples, I will cite the following cases:
Fist Ping-pong diplomacy initiated in 1971 between China and the USA
The attribution of the 1988 Olympic Games to China (global symbolism)
The joint organization of the football world cup in Japan and South Korea (despite the historical disputes and the poisoned relations)
The (unsuccessful) joint candidacy of Turkey and Greece for the organization of the European Football Championship (UEFA 2008)
In rugby:
The organization of the 3rd Rugby World Cup in South Africa which has contributed to bringing together the entire population of the country.
The participation of the Libyan National Rugby Team in the Arab 7'S Championship (February 2021) where the team was made up of the 2 "war" regions East and West.
You put a lot of emphasis on the values of rugby. May you please list them and explain why they matter and how they define rugby?
The values ​​of rugby are solidarity, integrity, respect, passion and discipline. These are ethical and moral benchmarks to which athletes and public opinion must refer; they guide people in their daily lives with a taste for effort and perseverance. It is also a philosophy that transcends all borders in sport, at school, at home and at work. If I had to classify these values, I would put RESPECT first.
The conferences are targeting teachers, unions administrators, students. Does your approach and message differ depending on the targeted groups?
As a former teacher – the content of the message remains the same, the form differs a little. The 'speaker' approach is used with students, players, and administrators. Whilst the 'moderator' approach is used with teachers and coaches.
What do you expect your audience to take out of these conferences? If there is one key learning point to remember, what would it be?
I am trying to convey the following message to my audience:
Every day, around the world, millions of sports competitions ("conflicts") are organized and supervised at school, university, sports federations, regional confederations, international federations, Olympic committees, etc.
These "conflicts" are instituted by the rule and its respect; they serve, in filigree, to:
Bringing competitors closer together rather than dividing them
Promote team spirit
Solidarity in difficulty
Establish equal opportunities
Push towards excellence
Celebrate merit
Convert the rugby player into a good citizen of his country or even of the world.
Please share any other initiatives you have in the pipeline to commemorate such occasions.
I consider schools and universities to be a breeding ground for the development of rugby and I keep close contact with the universities.
Also, I am trying to set up a continental cooperation with the African University Sports Federation (FASU) which will be relayed at the national level by the various federations affiliated to Rugby Africa. In this sense, I host several conferences, each year, on the occasion of the International Day of Sport.

Ezugi's premium live lottery game Golden Balls to launch in WSB retail outlets in South Africa from June 21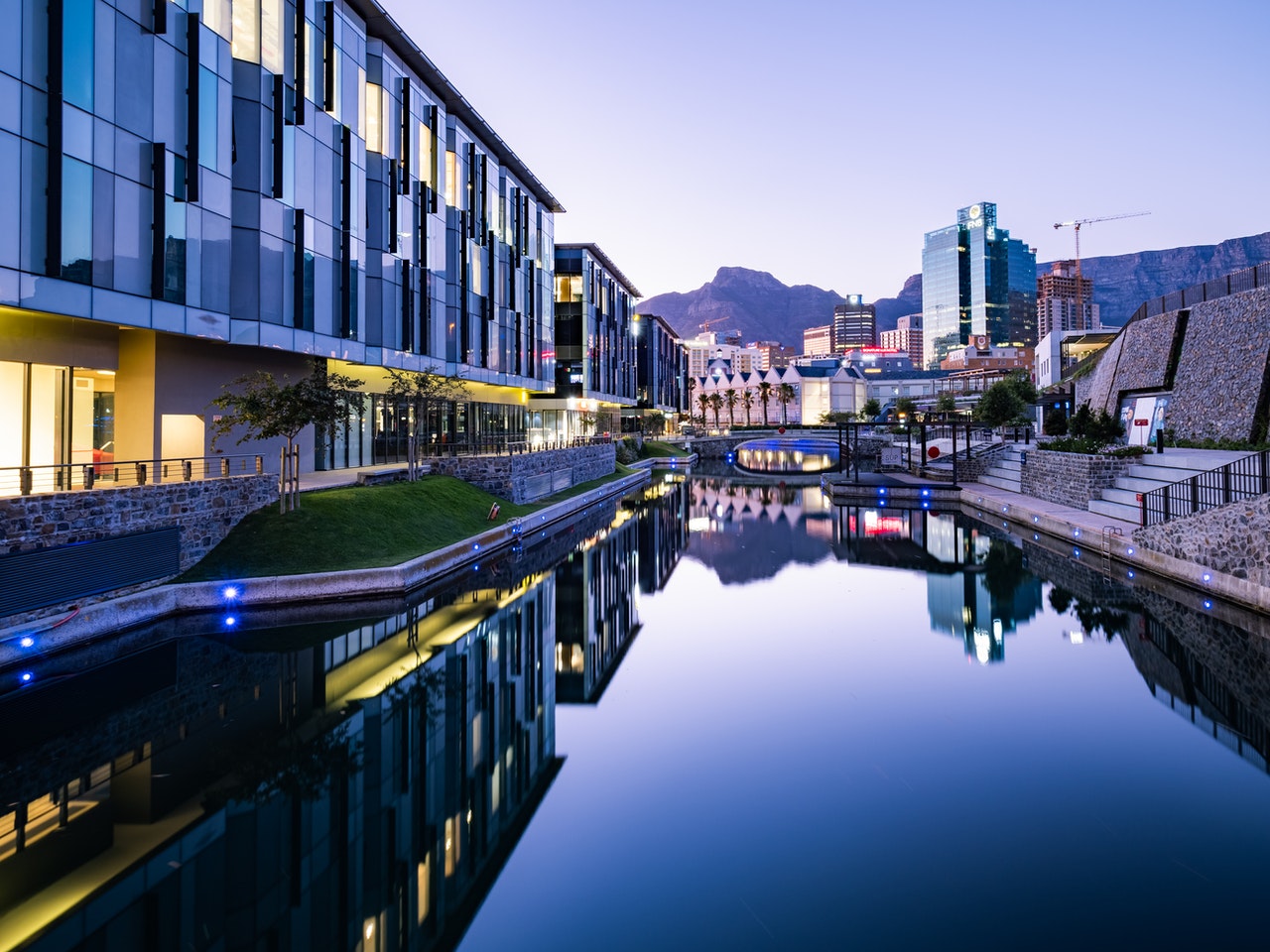 Reading Time:
2
minutes
Evolution Services SA, the official reseller of Evolution brands (Evolution, Ezugi, Red Tiger, NetEnt) in South Africa, has announced a new retail partnership with local retail betting giant World Sports Betting (WSB). To continue the already flourishing relationship, Ezugi will launch its brand-new retail lottery game, Golden Balls, across WSB outlets, side by side with its iconic lottery draw-Bet on Numbers.
WSB went live with Golden Balls in its Cape Town shops today and rollout will follow shortly thereafter to its remaining retail outlets in Gauteng and Kwazulu-Natal. WSB will be the first retail operator to offer this highly anticipated premium live lottery game, which offers players surprise wins, multiplier excitement and cashbacks for losing bets.
Live lottery games are a proven big hit in South Africa and Ezugi and Evolution Services SA are confident Golden Balls will be too. It's a new and exciting variant of the company's Bet on Numbers game, which has been hugely popular and successful in the South African, African and European retail market.
Lottery games played in a live environment allow players to share in the excitement and thrill of betting alongside other players and watching in real time as their numbers are drawn. Golden Balls is streamed from live-dealer specialist Ezugi's European studio, with highly professional game presenters.

Dean Finder, CEO of Evolution Services SA, said: "We're thrilled to pursue our partnership with one of the most acclaimed names within the South African betting industry, in WSB. From our knowledge of the local market, we know that Golden Balls – a fixed odds lottery game with a betting twist – is going to be a huge hit, not only in South Africa, however, Africa and worldwide as well. Ezugi offers unique games along with its popular core products with both an online and retail presence."

Richard Tannous, Head of Operations at WSB said: "It's always great to be first into the market with a new product, especially a really exciting, best-in-class product like Ezugi's Golden Balls. We want to thank Evolution Services SA for the opportunity. It's a great way to keep the ball rolling on a long and fruitful relationship."
Betsafe Kenya Partners with Fast Track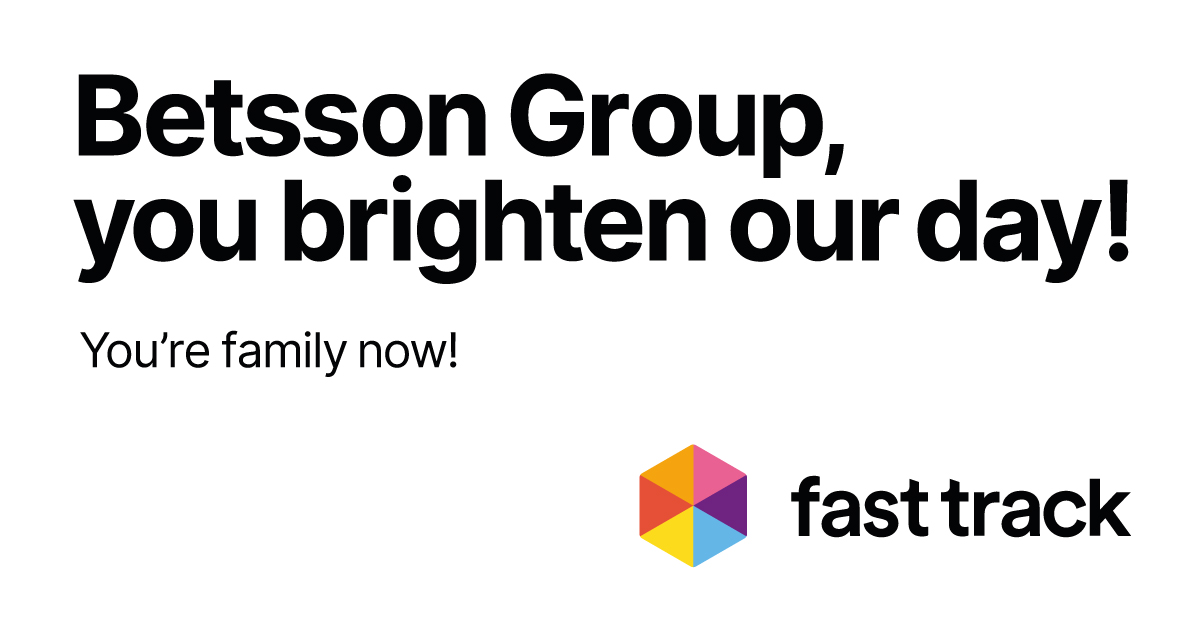 Reading Time:
< 1
minute
Fast Track has entered into a partnership with Betsson Group's Betsafe brand in Kenya.
Betsafe Kenya will be using Fast Track to implement an automated engagement strategy tailored to the market. They will also take advantage of the flexible segmentation model available within Fast Track CRM to shape detailed segments based on player value, activity and preferences.
The Fast Track platform provides operators with the tools they need to achieve efficient, scalable player engagement. Operators who work with Fast Track can take advantage of a workflow specifically built for iGaming alongside a rich, real-time data feed and powerful automation capabilities.
"We found Fast Track extremely flexible in their approach to solution capabilities and pricing model which was integral for us in the African market. We strive to engage with our players in the best way possible and look forward to using Fast Track's real-time data to optimise our Retention efforts," Michael Hennessy, Product Campaign Manager for New Markets at Betsson Group, said.
"We ensure that every instance of our platform is tailored to the individual needs of the brands we work with. We are happy to be able to provide Betsafe Kenya with the flexibility to work in a way that will meet the demands of this unique market and look forward to the possibility of collaborating with them in other emerging markets in the region," Simon Lidzén, Co-Founder and CEO of Fast Track, said.
GoldenRace updates its satellite channels for Africa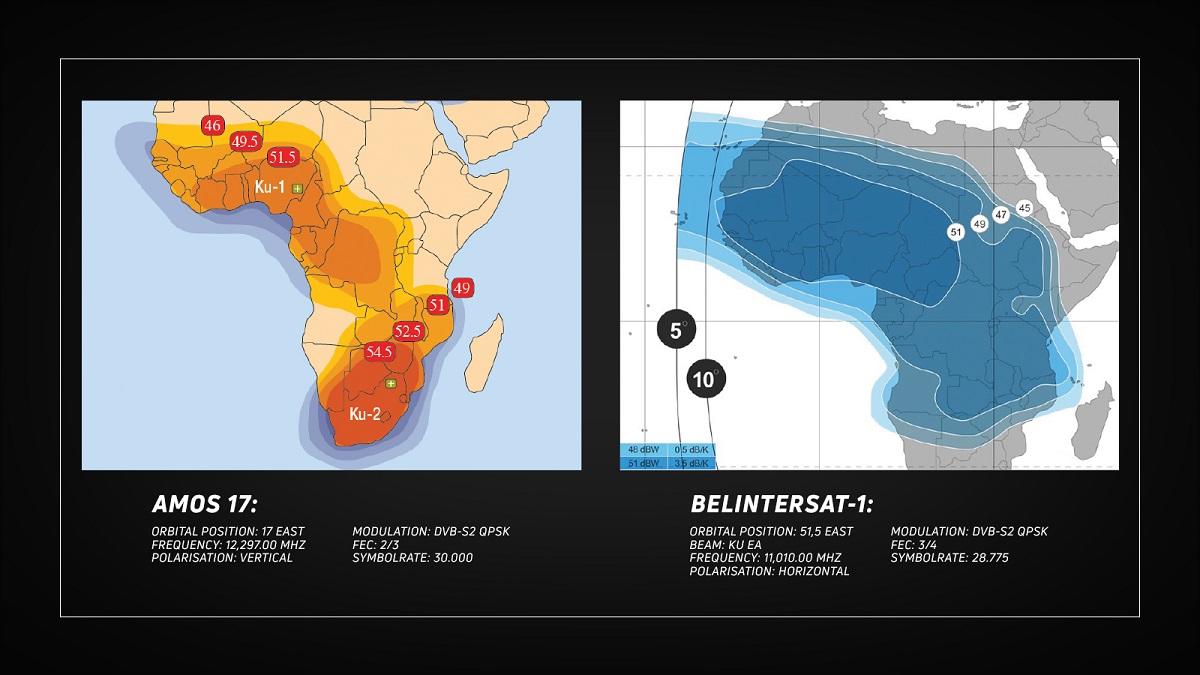 Reading Time:
2
minutes
GoldenRace, leading virtual sports and betting technologies provider, is updating the content of its three satellite channels, to bring African players new virtual sports and number games. All the updated content belongs to the latest version of the company's retail solution (VBOX).
GoldenRace's satellite solution for Africa allows betting shops operators to expand their offer throughout the most distant and inaccessible territories, which usually have a low internet connection.
The company has two satellites, covering different geographical areas of the continent to bring the best service wherever the operators' businesses are placed.
The release of this update on GoldenRace's betting software is happening today and will offer via satellite new and engaging contents through the company's satellite channels.
MULTIGAME OPTION & SATELLITE CHANNELS
GoldenRace's satellite solution includes the option of a multiscreen, allowing players to see and bet on different virtual sports and number games at the same time; football leagues, Keno and Spin2Win, dog races and Rainbow Colours 49… This option is also very economic and simple for operators, and it includes a mobile cashier.
CHANNEL 1
Channel 1's updated content will let African players enjoy their favourite league and the most betted one worldwide: the English Premier League.
GoldenRace has developed the most played virtual football in the industry, generating more than 20 million bets on a daily basis. A proprietary motion-capture technology, high-quality FXs, real camera angles, voice-over from professional commentarists, realistic odds, and a familiar layout make our virtual football the best in terms of quality and realism. Plus, more than 40 markets for up to 20 football leagues and tournaments.
CHANNEL 2
Thanks to GoldenRace's multiscreen option players will be able to bet, at the same time, on Greyhound races, Keno, and Spin2Win. Greyhound races are GoldenRace's origin, and an all-time-favourite in the gambling industry. Pre-recorded races with 6 dogs and all the players' preferred markets.
Spin2Win is a very classic roulette-based game and one of the African players' favourites.
Channel 2's updated offer is completed with another classic: Keno, a lottery-based game where 20 balls out of 80 are drawn by the lottery drum.
CHANNEL 3
Based on the teams that won the qualifiers, with realistic odds, and all the features that make GoldenRace has recently released the Euro Cup 2020.
GoldenRace's third satellite channel also offers Spin2Win, as it is the second most played virtual game in Africa, only before football, and the most played number game.
Finally, Rainbow Colours 49, which is GoldenRace's latest number game release; a vivid and engaging game based on randomly drawing 6 balls from a pool of 49. It offers several markets and a possible win up to x500,000!