Rugby Africa mulligrubbers #AfricaAsOne with launch of Men's Sevens Solidarity Camp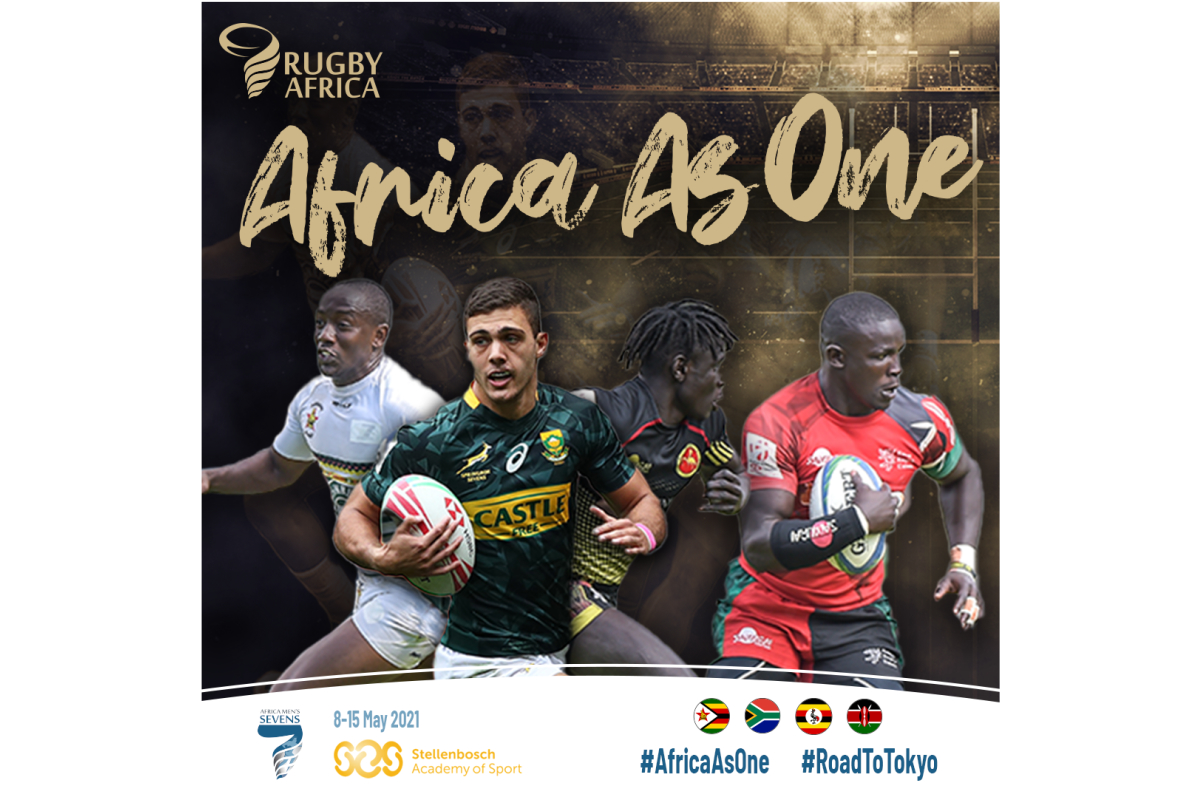 Reading Time:
3
minutes
In the spirit of uniting Africa through sport, Khaled Babbou The President of Rugby Africa (www.RugbyAfrique.com) officially launched the #AfricaAsOne campaign, which has set off to echo support for all of Africa's representatives taking African Rugby to the international field of play. Speaking on the freshly cut green, he emphasised Rugby Africa's commitment to delivering teams from their preparation games, all the way to international fixtures such as the Olympic Games and others.
Currently only South Africa and Kenya have qualified for the Olympic Games in the men's category. But Uganda and Zimbabwe still stand a chance through the Olympic Repechage. The Olympic Repechage is due to take place in Monaco on the 19th and 20th of June with the Olympic Games Tokyo starting on the 26th to the 28th of July for Men.
Through the leadership of Rugby Africa, African teams will be coming together to prepare the qualified teams for the Olympic Games and Olympic Repechage with friendly tournaments and shared preparation camps.
With Covid-19, opportunities to play have been limited and it has proven difficult for some teams to travel outside Africa. This will be a first of its kind initiative, where the term Solidarity really takes on its full meaning. Teams will share their experiences and learn from each other in the process. Even though these games are only friendly encounters, teams will gauge themselves against some of the best teams on the continent, to prove that they can compete at the highest level.
According to Andrew Owor, President Rugby Committee and Vice-President Rugby Africa the Men's Sevens Solidarity Camp inauguration will take place on  6th May, and end on the16th of May and as usual, much action, speed and intensity is expected for the fans of the sport.
Steph Nel, Rugby Services Manager for Africa at World Rugby announced that the venue for this season's fixtures will be at the leafy Stellenbosch Academy of Sports and Markotter Sports Field in South Africa.
Neil Powell, Coach Sevens Blitzboks spoke broadly on the readiness of his squad. According to Coach Powell, The Springbok Sevens team returned to full training at their Stellenbosch Academy of Sport base this week, with their eyes firmly fixed on their main goal for the season- success at the Olympic Games in Tokyo in July.
'We are extremely grateful for these tournaments, organised by Rugby Africa, to give ourselves and Kenya another opportunity to prepare for the games and hand Uganda and Zimbabwe playing time as they prepare for the repechage tournament to the Olympics, that will take place in Monaco in June," said Coach Powell.
Michael Wandera Team Manager Uganda, which will be participating this season, also chorused Powell's sentiments by thanking Rugby Africa for yet again dedicating time, resources and leadership in building the sport continentally and most importantly providing a platform for teams to be globally competitive.
Erick Ogweno Team Manager of Kenya looks forward to a stellar performance from his athletes, believing that they have invested much in discipline and endurance, which will guarantee the speed and agility of his squad for the field of play. He exclaimed that the appetite for the sport has seen tremendous growth in Kenya over the years and it is now more than ever important for the coaching staff and players to deliver wins for the fans in Kenya.
John Ewing, Team Manager Zimbabwe, anticipates an explosive encounter for his team, which he has calibrated for a clinical performance in the games scheduled. He spoke much of how teams have been through many challenges around training due to Covid-19 related restrictions. However, he strongly believes that much of what will decide the result of this year's Camp, will be based on the team that was most resourceful in the grey areas of preparation.
Streaming live from Rugby Africa platforms, this year's Men's Sevens Solidarity Camp will bring together champions of African Sevens Rugby under one camp. Fans will also be able to watch highlights on the action-packed fixtures on Supersport, where they will be able to see interviews and snapshots as well. The Men's Sevens Solidarity Camp promises to change the face of Rugby in Africa, open new ways, and opportunities for collaboration amongst coaching staff, players and more importantly fans.
Overall, this initiative will grow the influence of Rugby in Africa, drawing more inquisitive eyes to the oval-ball. Such Solidarity will inspire both young and old, to follow a sport that has already taught Africa that it is possible to be a dominating world champion. It is in this spirit that Andrew Owor, Vice President of Rugby Africa, and President of the Rugby Committee, wished all the participating teams the best of luck in the forthcoming Men's Solidarity Camp.
Quick Facts: Men's Sevens Solidarity Camp:
Dates: 6 – 16 May
Venue: Stellenbosch Academy of Sports and Markotter Sports Field
Teams arrive: 6 May
Tournament: 8 & 9 May – 14 & 15 May
Teams: South Africa, Kenya, Uganda, Zimbabwe
MSSA invited to send U20 esports team to Malawi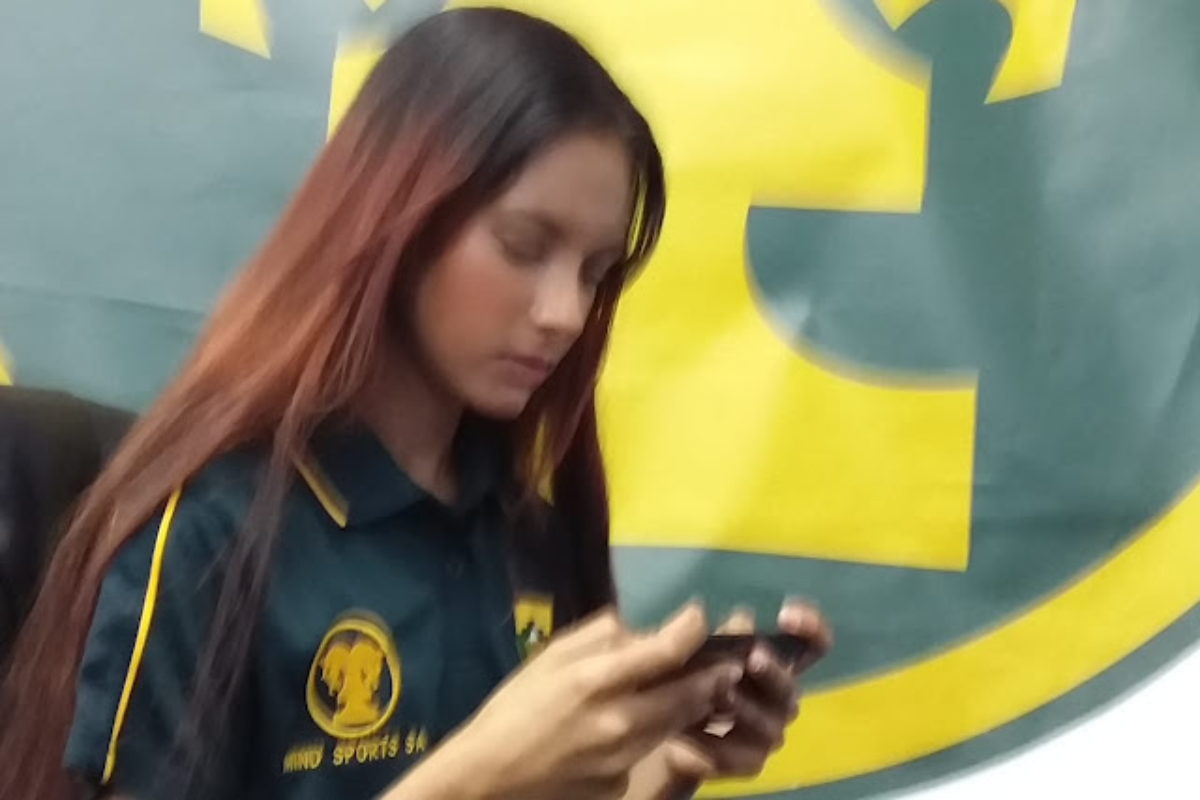 Reading Time:
< 1
minute
Mind Sports South Africa (MSSA) is held in high esteem and often receives invites to participate in events right around the world.
As such the Global Esports Federation (GEF) has informed MSSA of the inaugural Southern Africa Region Esports Championships 2022 (SAREC 2022) billed for Lilongwe, Malawi in December.
SAREC 2022 is a joint project of the GEF's Africa Esports Development Federation (AEDF) and the African Union Sports Council (AUSC) Region 5 and it will be a demonstration showpiece alongside of the AUSC Region 5 Youth Games which will be held in the same city on December 3rd and 4th , 2022.
This and many more initiatives are billed to unfold across Africa as the AEDF swings into action in a holistic development strategy for our continent through the values of the GEF – equality, diversity, fair play, inclusion and innovation.
The Game Titles to be played are eFootball and Street Fighter V.
The event will also see a SAREC Forum take place in which a convergence of esports, sports, tech and business stakeholder shall discuss the growth potentials of Esports in the region.
There is no doubt that this is a historic event that will further promote esports throughout Africa.
VIVA Lilongwe 2022!
Leadstar Media Launches Betting Bonus Comparison Site in Nigeria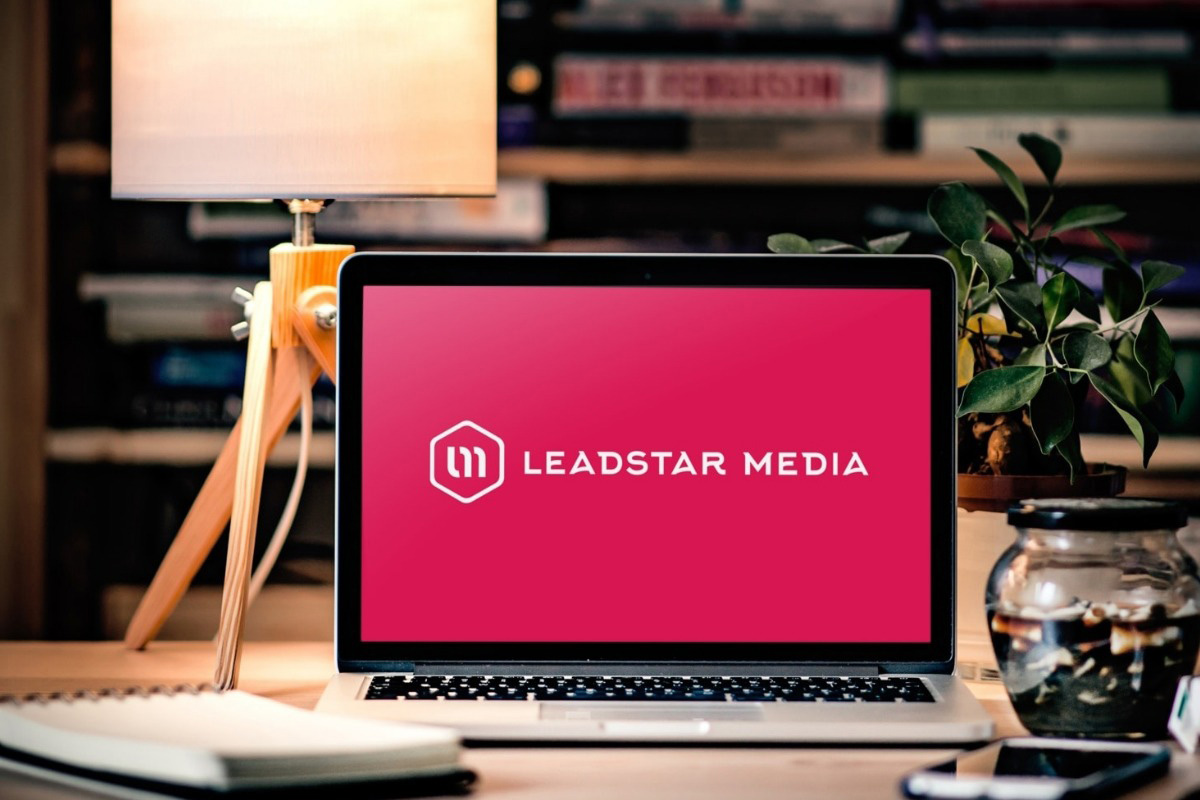 Reading Time:
2
minutes
iGaming affiliate Leadstar Media has expanded its presence in the Nigerian market with the launch of Betting Bonus Nigeria, a bonus comparison site for Nigerian players.
Betting Bonus Nigeria is the latest in the series of bonus comparing sites in the bonus vertical of the company, joining sister sites in the US, India and the Netherlands.
The new website is focused on comparing betting bonuses offered by betting sites operating in the Nigerian online sports betting market, with a view to simplifying the process of choosing a bonus offer.
Additionally, users will have information such as the terms and conditions, wagering requirements, bonus validity period and how to claim the various betting bonuses at their fingertips.
Jacob Ljunggren, Leadstar Media Product Director, is confident that the website will provide immense value to Nigerian players.
"We are excited about the launch of Betting Bonus Nigeria. The idea of the website was conceived with Nigerian punters in mind," Ljunggren said.
"There has been a consistent surge in the number of sports betting sites offering welcome bonuses to players in Nigeria and we feel the need to provide a high quality bonus comparison site to assist players in choosing a betting bonus that suits their needs."
"By using the website, our users will enjoy unbiased review of welcome bonus offers and promotions of bookies in one of Africa's largest igaming markets," Ljunggren added.
Editor-In-Chief of Betting Bonus Nigeria, Ayo Adesanya, spoke of his excitement at the launch of the site, and assured Nigerian bettors that they can count on the site for the very best bonus offers in the Nigerian market.
"We are going to provide helpful content to help our users choose the best bonus available in the market."
Adesanya, who has over a decade of betting experience in Nigeria, explained that the site will put the needs of Nigerians on the front-burner, helping to provide answers to every query they may have about betting bonuses in Nigeria.
The editor assured that Betting Bonus Nigeria will be updated regularly with up to date information about offers and promotions, as well as changes in the already existing offers.
Wemade to Continue Expansion to the Middle East and Africa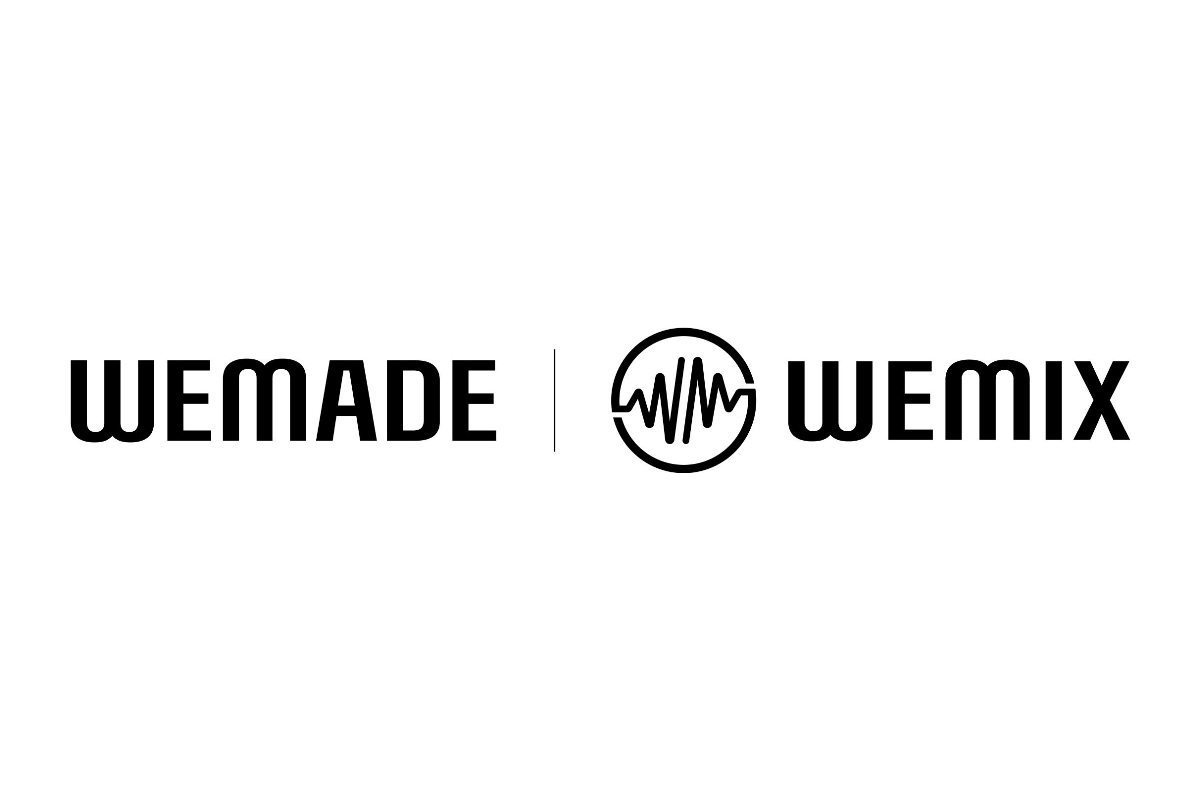 Reading Time:
< 1
minute
Wemade, the leading blockchain gaming company, announced its endeavor to invest in the Middle East and North Africa (MENA) and highlighted future plans to expand within the region.
"We made a strategic investment in Metaverse Magna, a P2E guild project which aims to create the biggest gaming community in Africa, and we think the continent has a great potential for growth," said a spokesperson for Wemade. "We are eager to bring the WEMIX ecosystem to the Middle East and Africa. 2022 has been a record-breaking year for us, and we have every reason to believe this trajectory will continue."
Wemade has been pioneering blockchain gaming for the past several years, with a firm belief on blockchain technology becoming integral to the future of the gaming industry. The company has widened the scope and horizon for the new gaming technology, not only by publishing its own game titles but also by encouraging game developers around the world to join WEMIX, the global blockchain platform powered by Wemade. The platform currently has 15 live service games, including Wemade's blockbuster MMORPG MIR4, which has more than two million monthly players.
Wemade is now set to grow its presence in blockchain gaming around the globe, with blockchain subsidiary WEMIX PTE. LTD. in Singapore, and global branches in Dubai, Japan, China, and the US.
As the gaming and blockchain industries continue to grow rapidly in MENA, Wemade has sponsored a blockchain-related program for CNBC Arabia, where Wemade CEO Henry Chang recently appeared on the channel's flagship program. With the Dubai branch opening this spring, Wemade is expediting efforts in the MENA region as a result.
Wemade's own mainnet WEMIX3.0 is slated to launch later this year, along with the integrated blockchain gaming platform WEMIX PLAY, NFT-based DAO platform NILE and WEMIX.Fi.