Rugby Africa mulligrubbers #AfricaAsOne with launch of Men's Sevens Solidarity Camp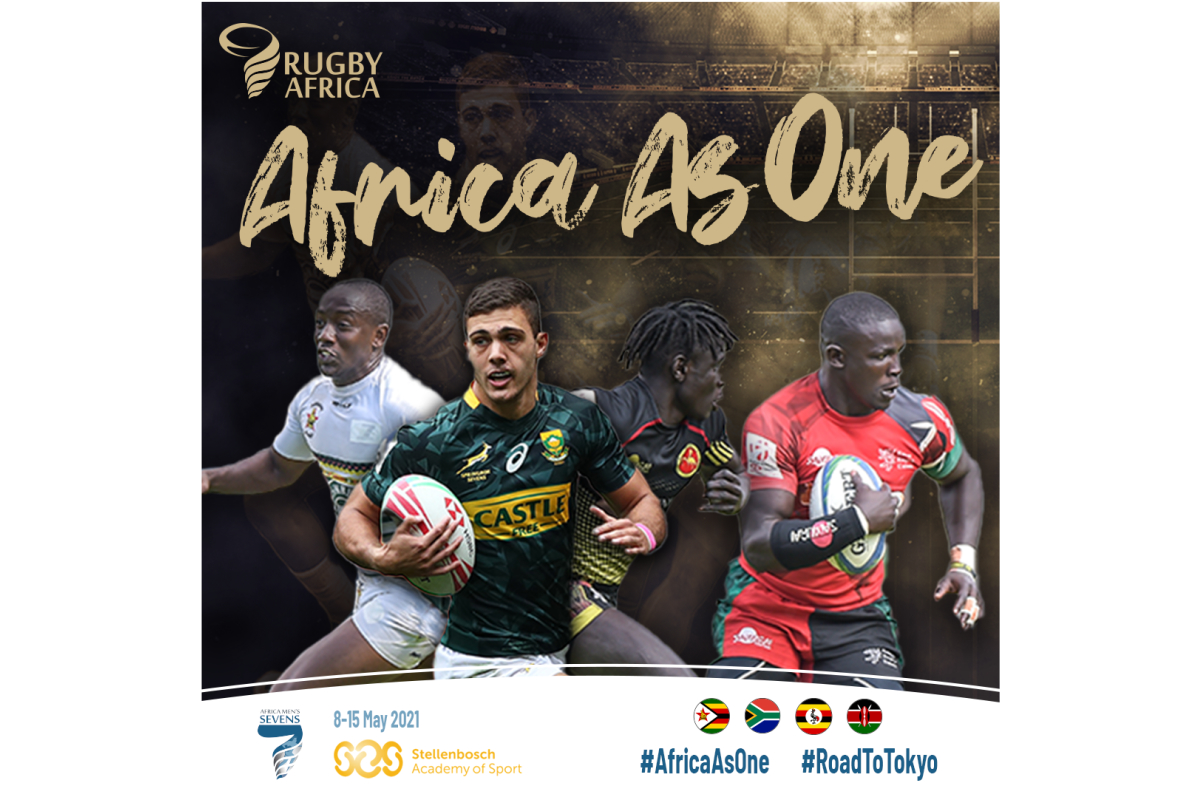 Reading Time:
3
minutes
In the spirit of uniting Africa through sport, Khaled Babbou The President of Rugby Africa (www.RugbyAfrique.com) officially launched the #AfricaAsOne campaign, which has set off to echo support for all of Africa's representatives taking African Rugby to the international field of play. Speaking on the freshly cut green, he emphasised Rugby Africa's commitment to delivering teams from their preparation games, all the way to international fixtures such as the Olympic Games and others.
Currently only South Africa and Kenya have qualified for the Olympic Games in the men's category. But Uganda and Zimbabwe still stand a chance through the Olympic Repechage. The Olympic Repechage is due to take place in Monaco on the 19th and 20th of June with the Olympic Games Tokyo starting on the 26th to the 28th of July for Men.
Through the leadership of Rugby Africa, African teams will be coming together to prepare the qualified teams for the Olympic Games and Olympic Repechage with friendly tournaments and shared preparation camps.
With Covid-19, opportunities to play have been limited and it has proven difficult for some teams to travel outside Africa. This will be a first of its kind initiative, where the term Solidarity really takes on its full meaning. Teams will share their experiences and learn from each other in the process. Even though these games are only friendly encounters, teams will gauge themselves against some of the best teams on the continent, to prove that they can compete at the highest level.
According to Andrew Owor, President Rugby Committee and Vice-President Rugby Africa the Men's Sevens Solidarity Camp inauguration will take place on  6th May, and end on the16th of May and as usual, much action, speed and intensity is expected for the fans of the sport.
Steph Nel, Rugby Services Manager for Africa at World Rugby announced that the venue for this season's fixtures will be at the leafy Stellenbosch Academy of Sports and Markotter Sports Field in South Africa.
Neil Powell, Coach Sevens Blitzboks spoke broadly on the readiness of his squad. According to Coach Powell, The Springbok Sevens team returned to full training at their Stellenbosch Academy of Sport base this week, with their eyes firmly fixed on their main goal for the season- success at the Olympic Games in Tokyo in July.
'We are extremely grateful for these tournaments, organised by Rugby Africa, to give ourselves and Kenya another opportunity to prepare for the games and hand Uganda and Zimbabwe playing time as they prepare for the repechage tournament to the Olympics, that will take place in Monaco in June," said Coach Powell.
Michael Wandera Team Manager Uganda, which will be participating this season, also chorused Powell's sentiments by thanking Rugby Africa for yet again dedicating time, resources and leadership in building the sport continentally and most importantly providing a platform for teams to be globally competitive.
Erick Ogweno Team Manager of Kenya looks forward to a stellar performance from his athletes, believing that they have invested much in discipline and endurance, which will guarantee the speed and agility of his squad for the field of play. He exclaimed that the appetite for the sport has seen tremendous growth in Kenya over the years and it is now more than ever important for the coaching staff and players to deliver wins for the fans in Kenya.
John Ewing, Team Manager Zimbabwe, anticipates an explosive encounter for his team, which he has calibrated for a clinical performance in the games scheduled. He spoke much of how teams have been through many challenges around training due to Covid-19 related restrictions. However, he strongly believes that much of what will decide the result of this year's Camp, will be based on the team that was most resourceful in the grey areas of preparation.
Streaming live from Rugby Africa platforms, this year's Men's Sevens Solidarity Camp will bring together champions of African Sevens Rugby under one camp. Fans will also be able to watch highlights on the action-packed fixtures on Supersport, where they will be able to see interviews and snapshots as well. The Men's Sevens Solidarity Camp promises to change the face of Rugby in Africa, open new ways, and opportunities for collaboration amongst coaching staff, players and more importantly fans.
Overall, this initiative will grow the influence of Rugby in Africa, drawing more inquisitive eyes to the oval-ball. Such Solidarity will inspire both young and old, to follow a sport that has already taught Africa that it is possible to be a dominating world champion. It is in this spirit that Andrew Owor, Vice President of Rugby Africa, and President of the Rugby Committee, wished all the participating teams the best of luck in the forthcoming Men's Solidarity Camp.
Quick Facts: Men's Sevens Solidarity Camp:
Dates: 6 – 16 May
Venue: Stellenbosch Academy of Sports and Markotter Sports Field
Teams arrive: 6 May
Tournament: 8 & 9 May – 14 & 15 May
Teams: South Africa, Kenya, Uganda, Zimbabwe

GoldenRace updates its satellite channels for Africa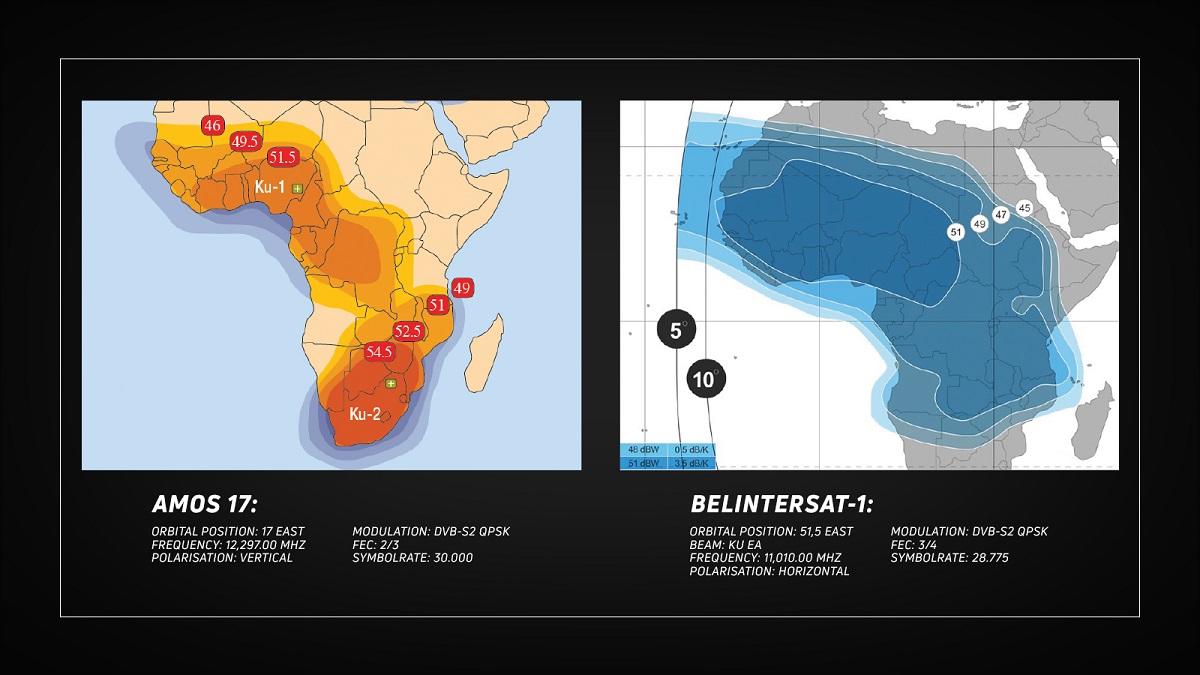 Reading Time:
2
minutes
GoldenRace, leading virtual sports and betting technologies provider, is updating the content of its three satellite channels, to bring African players new virtual sports and number games. All the updated content belongs to the latest version of the company's retail solution (VBOX).
GoldenRace's satellite solution for Africa allows betting shops operators to expand their offer throughout the most distant and inaccessible territories, which usually have a low internet connection.
The company has two satellites, covering different geographical areas of the continent to bring the best service wherever the operators' businesses are placed.
The release of this update on GoldenRace's betting software is happening today and will offer via satellite new and engaging contents through the company's satellite channels.
MULTIGAME OPTION & SATELLITE CHANNELS
GoldenRace's satellite solution includes the option of a multiscreen, allowing players to see and bet on different virtual sports and number games at the same time; football leagues, Keno and Spin2Win, dog races and Rainbow Colours 49… This option is also very economic and simple for operators, and it includes a mobile cashier.
CHANNEL 1
Channel 1's updated content will let African players enjoy their favourite league and the most betted one worldwide: the English Premier League.
GoldenRace has developed the most played virtual football in the industry, generating more than 20 million bets on a daily basis. A proprietary motion-capture technology, high-quality FXs, real camera angles, voice-over from professional commentarists, realistic odds, and a familiar layout make our virtual football the best in terms of quality and realism. Plus, more than 40 markets for up to 20 football leagues and tournaments.
CHANNEL 2
Thanks to GoldenRace's multiscreen option players will be able to bet, at the same time, on Greyhound races, Keno, and Spin2Win. Greyhound races are GoldenRace's origin, and an all-time-favourite in the gambling industry. Pre-recorded races with 6 dogs and all the players' preferred markets.
Spin2Win is a very classic roulette-based game and one of the African players' favourites.
Channel 2's updated offer is completed with another classic: Keno, a lottery-based game where 20 balls out of 80 are drawn by the lottery drum.
CHANNEL 3
Based on the teams that won the qualifiers, with realistic odds, and all the features that make GoldenRace has recently released the Euro Cup 2020.
GoldenRace's third satellite channel also offers Spin2Win, as it is the second most played virtual game in Africa, only before football, and the most played number game.
Finally, Rainbow Colours 49, which is GoldenRace's latest number game release; a vivid and engaging game based on randomly drawing 6 balls from a pool of 49. It offers several markets and a possible win up to x500,000!
AretoNet makes Kenya debut with ChezaCash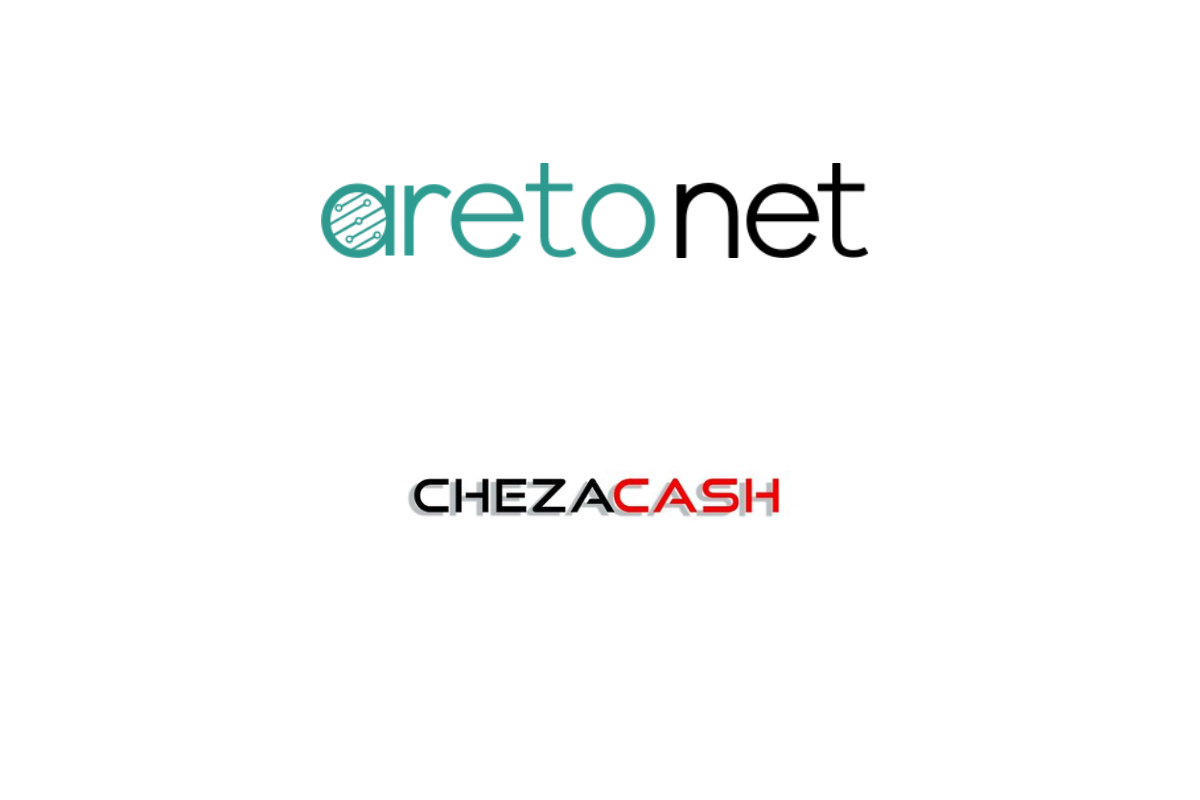 Reading Time:
2
minutes
Real-time business intelligence and CRM platform and service provider selected by online sportsbook operator to boost marketing activity
AretoNet, the real-time business intelligence and CRM platform and service provider, has entered the Kenyan market for the first time after being selected by popular online sportsbook, ChezaCash, to boost the operator's marketing activity.
The partnership will see ChezaCash leverage AretoNet's full suite of cutting-edge products, which include artificial intelligence, acquisition tracking, instant campaigns and its proprietary Alternative Messaging Channel, to launch multi-channel, multi-level marketing campaigns.
AretoNet also allows operators to fully analyse their player database and run automated campaigns with full lifecycle analytics. Through the use of real-time data, operators can make accurate decisions, execute campaigns and analyse effectiveness while also reducing the operational burden.
Over the past two years, AretoNet has focused on providing operators in Europe, Africa, the US and South America with powerful and affordable solutions to analyse and segment their player data as well as the tools to make those insights immediately actionable all via a single platform.
ChezaCash is one of the most popular online sportsbooks aimed at players in Kenya, offering a wide range of products including but not limited to sportsbook, virtual sports, jackpots and casino offerings slated for launch within the next few months.
Justin Farrugia, Co-founder of AretoNet, said: "We are thrilled to have launched with our first operator partner in Kenya. ChezaCash has taken our full suite of products and, what's more, we were able to complete the integration into their platform in just three weeks.
Garret Akinyi, Director of ChezaCash, said "ChezaCash is already benefitting from the incredible insights that AretoNet platform and tools provide, and allows us as an operator, better identify trends in marketing activity and to make real-time changes in order to ensure the highest levels of engagement and the best ROI."
The Lionesses of Cameroon win the return Test Match against Burkina Faso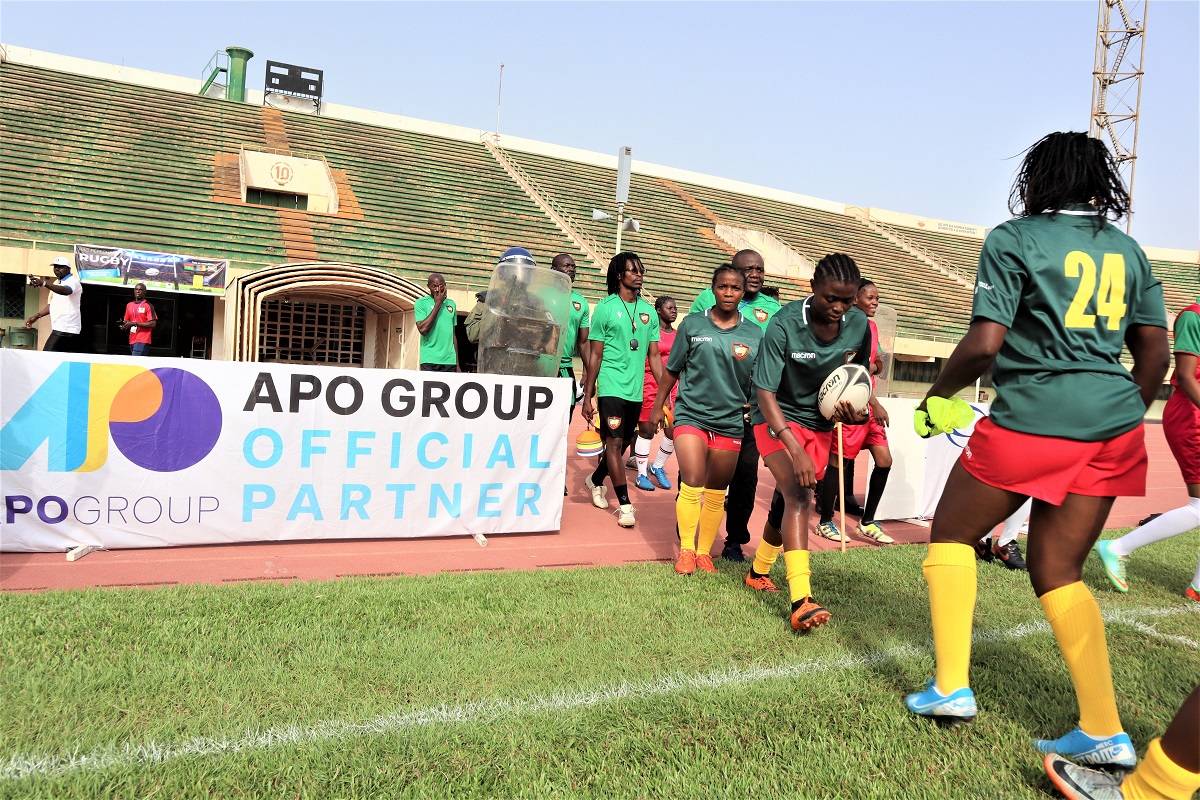 Reading Time:
2
minutes
After their first victory, the Indomitable Lionesses of Cameroon won, this June 12, 2021, at the Stadium Aout 4 in Ouagadougou, the return test match against the Ladies Stallions of Burkina Faso by the score of 35 to 3. This return test match was highly anticipated by the two teams who each had high hopes to excel.
Like the first test match, the Women's Stallions did not get any tries. The only penalty that gave them the 3 points came in the 44th minute. Although they demonstrated a stronger resistance than during the first test match, Burkina Faso finally lost to Cameroon by the final score of 35 to 3. This score is roughly equal to that of the first test match where Cameroon had won by 37 to 0. There was no lack of faults in this match. Each of the two teams received yellow cards. These were handed to Cameroonian No.11 Mimosette Mouto, and Burkina Faso's No.3 Bonkoungou Janine and No.18 Adjaratou Yanogo.
Burkina Faso's captain, Yvette Sawadogo, admitted that with her teammates, they played differently in this second match. The difference, she said, was in controlling their fear of the physically imposing Cameroonian team. It should be noted that there was also a greater mobilization of Burkinabè supporters in the stands, and this was undoubtedly in favour of Burkina Faso. Fans wearing black uniforms helped to overheat the stadium with their galvanizing cries. Cameroonian coach Jacques NGomsu Tchon Lahui said his team faced difficulties because "they were different opponents from the first encounter". For Cameroon vice-captain Priso Rosine Maxime Ndingo, her team did not fully follow the coach's instructions.
Later today at 4 pm GMT, the highly anticipated match will pit the men's teams of Burkina Faso and Cameroon. Immediately after the end of the women's test match, the Cameroonian men's team put on their training boots for a practice game. The final result will show which of the two countries will snatch its ticket for the Rugby Africa Cup next July in Tunisia.