The Right RTP for the German 5.3% Turnover-taxation?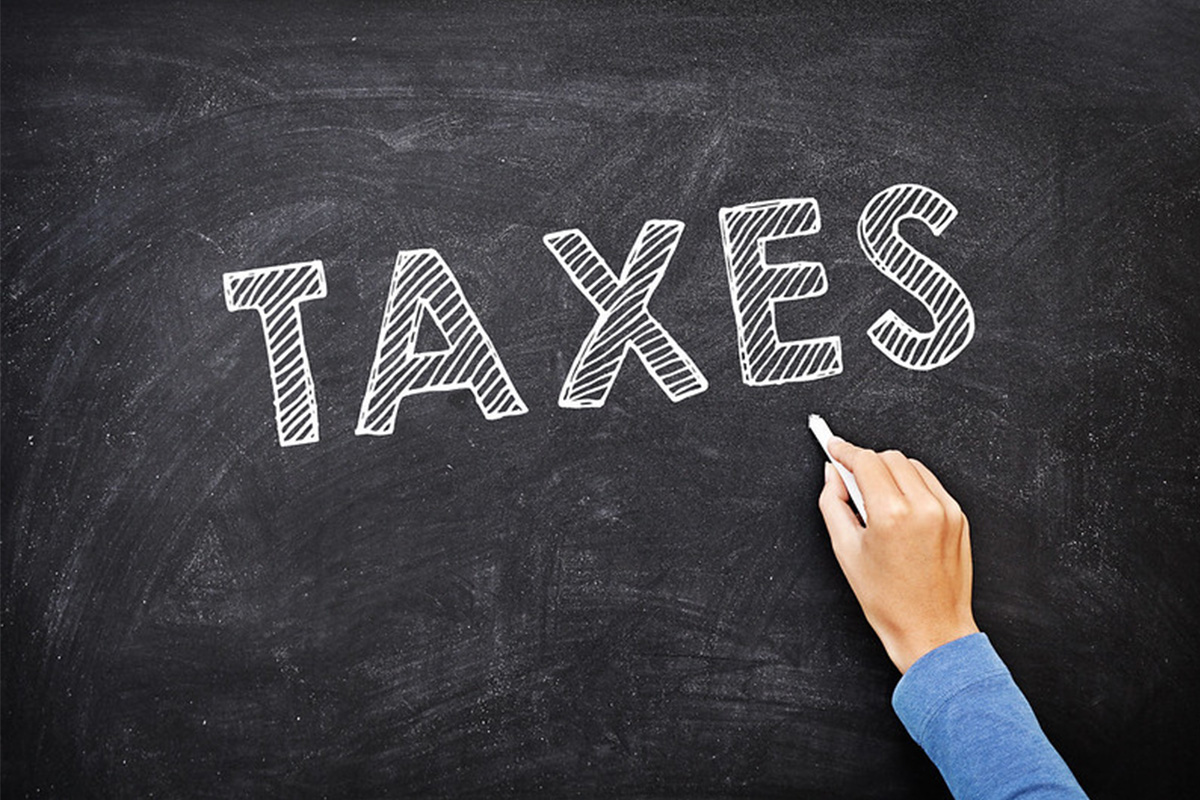 Reading Time:
4
minutes
By: Robert Lenzhofer, CEO & Co-Founder at Hölle Games
So, you may have seen a poll I have published recently with the title: "If/when Germany introduces the 5.3% turnover tax, what RTP rate is best suited considering both game-play and effective tax-paid?" If you haven't seen it, here is the poll again for reference:
https://www.linkedin.com/feed/update/urn:li:activity:6790660730564825088/
There are a few ways of looking at this, but I think the key take-away is that the industry this poll represents is fairly evenly split between above 90% RTP and below 90% RTP.
The tax explained
 First, to ensure we are on the same page, a quick explanation of the tax proposed:
Currently a 5.3% tax on turnover has been proposed and a draft-legislation does exist. I won't go into the politics and the thinking behind this, but rather try to analyze the numbers.
A 5.3% tax on every bet being placed on an online slot means an operator can not offer an RTP over 94.7%. At 94.7% RTP, the operator would break even exactly on a bet-level, but obviously would lose money as marketing, employees and general operation have to be financed somehow. Considering financial overhead in any operation, that means the maximum RTP a casino is technically able to offer while avoiding bankruptcy is probably around 93% or more likely at 92%. This is the top ceiling and at the same time too high to be profitable.
Now, there is a bit of uncertainty and I'm also not entirely sure if the number to calculate against is 5.3% or rather 5.033%. The tax is 5.3% on turnover, meaning a 1 EUR bet causes a tax of 5.3 cents, which totals to 1.053 EUR. The tax-portion of 1.053 EUR is less than 5.3%. 100*5.3/(100+5.3) = 5.033 resp. 5.033%. I do calculations here in this document based on 5.3%.
How to balance RTP and profitability
We've established above that 93% or 92% is the top ceiling, but where is the bottom?
The table below shows how a Slots-operator will be taxed, calculated into the GGR-equivalent %-age number and cross-referenced with RTP. For reference, many other jurisdictions in Europe offer a GGR-based tax-rate of around 20%. As you can see from the table below, the 5.3% tax-rate on turnover wouldn't be so bad, if players would accept 80% RTP. At 80% RTP, the GGR-equivalent tax-rate is 26.50% and thus a competitive tax-rate.
The coloring I have done here may be slightly biased, especially in terms of RTP so please take with a grain of salt. But if you roughly accept that the red-area you want to avoid on the RTP and on the GGR-% side, then you end up with an RTP-bandwidth between 84% and 91% to play with.
Further, and again granted you accept the coloring, an operator obviously wants to find an RTP in the green and a GGR-% in the green. Here we arrive at 88% and 89% RTP.
Now, a lot has been written that players will not accept such low RTP's as say 84%. There are counter-arguments made that in land-based slots the RTP is exactly at that level and actually 88% is on the higher-end in land-based casinos.
On the other hand, for many market-participants the number "9" is a psychological blocker. Players, Affiliates and a couple of Slots-Studios I speak to feel very anxious offering product below 90% as this number still feels somewhat close to the industry-average of 94 to 97%. 89% sounds very different than 90%, although it is "just" 1% in RTP dropped.
Sportsbook vs. Casinos
It will be interesting to watch if Sportsbook or Sports-led brands will choose a differing RTP-rate than Pure-Play Casinos. A Sportsbook can more easily stay on a higher RTP and just pause all short-term expenses (bonus, marketing, etc.) and focus on cross-sell. A pure-play Casino will have to look a lot more closely on bottom-line and in my opinion will have a hard time offering e.g. 90% RTP-Slots as the GGR-equivalent tax-rate is 53%.
Game-Mechanics?
 Will there be new Game-Mechanics invented to combat this problem? Looking at the table above again, the second column states how many spins a player on average can make until 1 EUR is spent depending on the RTP-Level. At 95% RTP this is 20 spins. Now, if a Game-Mechanic can be invented that provides a low mathematical RTP while at the same time provides a similar amount of real spins, then this could be a solution to the problem.
Conclusion & in my opinion
The above explanation is in no way complete – there are actually interesting studies which analyze how much an RTP is "felt" by the player and there is probably very good data the land-based industry has to offer.
But, to move away from being neutral, here's what I personally think: The reality will be that everyone will push the RTP down and experiment with the lowest acceptable RTP as this maximizes their income. As such, come 1st of July, we'll see a lot of RTP's experimented with. Imagine you are a pure-play casino and you can provide a Game-Mechanic that feels good to the player and has a nice session length, while staying at or below 40% GGR-equivalent-tax. I believe things start to fall apart financially for an operator at 40% tax-rate. If you own your own media-assets and have good deals with your suppliers and run a tight operation then a 40% tax is possible to do really well in Germany. That means, the average-RTP across the portfolio will have to be around 87–88%. I think you can mix in 91% games into the portfolio just so that is part of the portfolio too, but the majority of revenue of the white-market in Germany will in my opinion come from Slots around 88% RTP. And since some games will be mixed in at 90/91% you can expected some slots to be mixed in at 84/85% rate as well.
Update 07/05/2021:
I didn't mention in this article two other potential solutions. One is directly taxing the customer on the bet and the other is directly taxing the customer on a win (paying the tax-authorities on a bet-level, but collecting funds/tax from players on a win) like currently most sportsbetting companies do in Germany. These solutions also lower the effective-RTP-rate to the customer (just charged at a differing touch-point).
The main issue with those solutions is that an operator ends up with an equivalent-GGR taxation of around 57% which isn't sustainable. Here are some calculations of these alternative solutions: DE 5.3% Taxation Calculations

888sport Becomes an Official Partner of RB Leipzig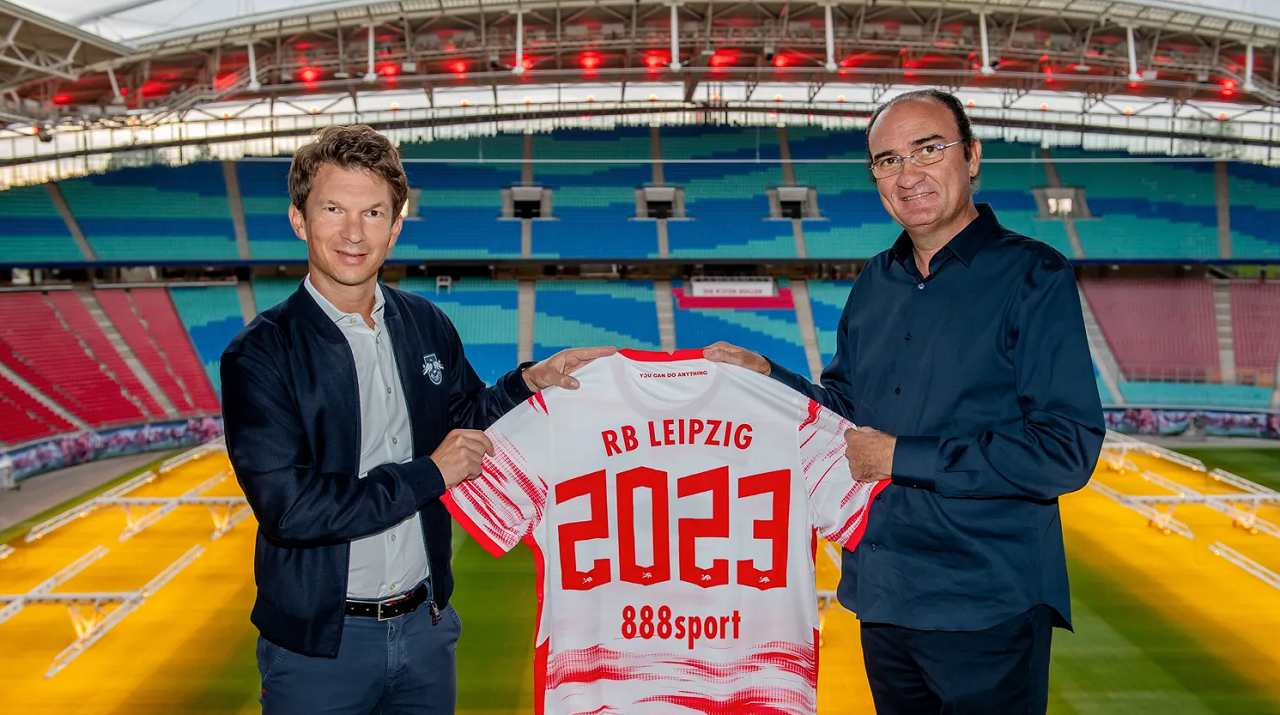 Reading Time:
2
minutes
RB Leipzig and 888sport – one of the world's leading sports betting providers – have agreed a partnership which will last until at least 2023 and the partnership will begin at the Bundesliga home match against FSV Mainz 05. 888sport has become an Official Partner of the Red Bulls.
Alongside significant TV-relevant advertising presence (such as Cam Carpets next to the goals, LED-board animations), 888sports will primarily be present on our digital channels. As well as the branding at the stadium, 888sport will become the presenter of the RBL predictor game, which gives fans a chance to win special prizes such as signed shirts, VIP tickets and season tickets for next season over the course of the campaign.
This will be 888sport's first involvement in the Bundesliga, which makes it crucial that the partnership is designed in a way which fits both parties' brands. The positioning of the multiple award-winning sports betting provider is one which is based on a readiness to innovate and the resulting reputation as a pioneer in the technology sector. 888sport wants to expand further in the German market and its motto "Safer. Better. Together" demonstrates its commitment to safe and responsible sports betting.
Matthias Reichwald, Chief Commercial Officer of RB Leipzig:
"As in the rest of football, we are always looking to strengthen in the area of partnerships, especially those who fit our philosophy and orientation. We have found one of these in 888sport and we're proud that 888sport sees us as a suitable partner for their first entry into the Bundesliga.
888sport is an established brand who would like to grow further on a national and international level, which exactly corresponds to our vision, and now we can take on this challenge together."
Kieran Spellman, Vice President Head of 888sport:
"We are proud to announce this long-term partnership with RB Leipzig, one of the most ambitious football clubs in Europe, and become their official partner. The team has developed at a rapid pace and shown how you can climb to the very top of Europe playing attractive, offensive football, having already come second in the Bundesliga and reaching the Champions League round of 16 last season.
We can't wait to support the club with their future development and do our part to help RB Leipzig continue to establish themselves as one of the top three teams in Germany. This comes alongside the regulation and successful licensing for 888sport in the German online sports betting market. This partnership is a signal of 888sport's long-term commitment to Germany."
Pedro Barreda, Director International Marketing & Head of Sponsorships of 888sport:
"We're looking forward to working with RB Leipzig and to being part of their journey for at least the next one and a half years. 888 are a world leader in their field, and RB Leipzig are one of the top clubs in European football, so this partnership is a perfect fit and will strongly support us with our ambitious plans for the newly-regulated German sports betting market."
SYNOT Games Enters Polish iGaming Market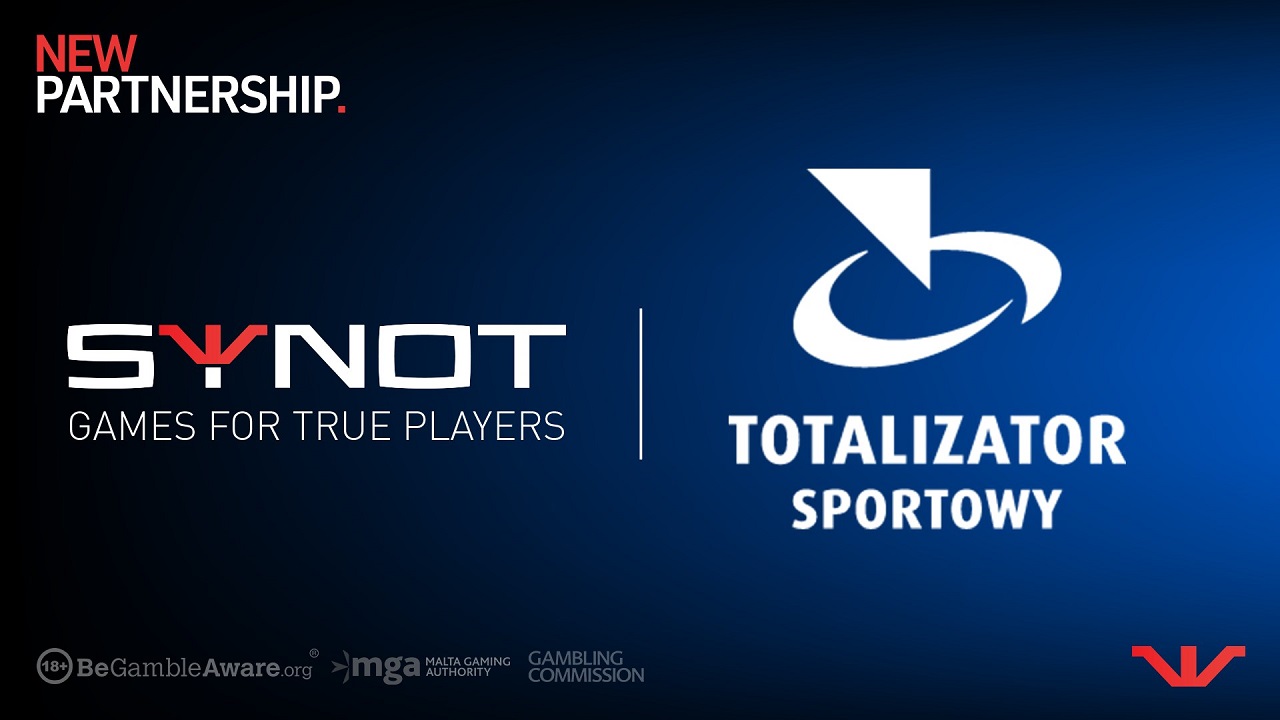 Reading Time:
< 1
minute
SYNOT Games has entered the Polish iGaming market through a new partnership with Totalizator Sportowy, the owner of the only legal online casino in Poland, Total Casino.
SYNOT Games is debuting its top-performing slots like Book of Secrets, Fruit Awards, Hunter's Spirit, and newest releases such as Respin Joker 81 or Buffalo Hunt for Polish players through the national operator's casino network, Total Casino.
"Partnering with Totalizator Sportowy opens up a wholly new market for us. It's our first entry into the Polish market, so healthy jitters are rightfully present. But we trust in the quality of our games; even though expectations are high, we know Polish players will not disappoint," Ivan Kodaj, CEO at SYNOT Games, said.
"We are still developing our gaming offer and we want to entertain our players with the best experience possible. SYNOT Games' portfolio has generated interest among our players and I am sure that the popularity of this provider's games is going to continue," Maciej Kasprzak, Online Gaming Department Director at Totalizator Sportowy, said.
Evolution goes live with dedicated tables for Austrian Lotteries' win2day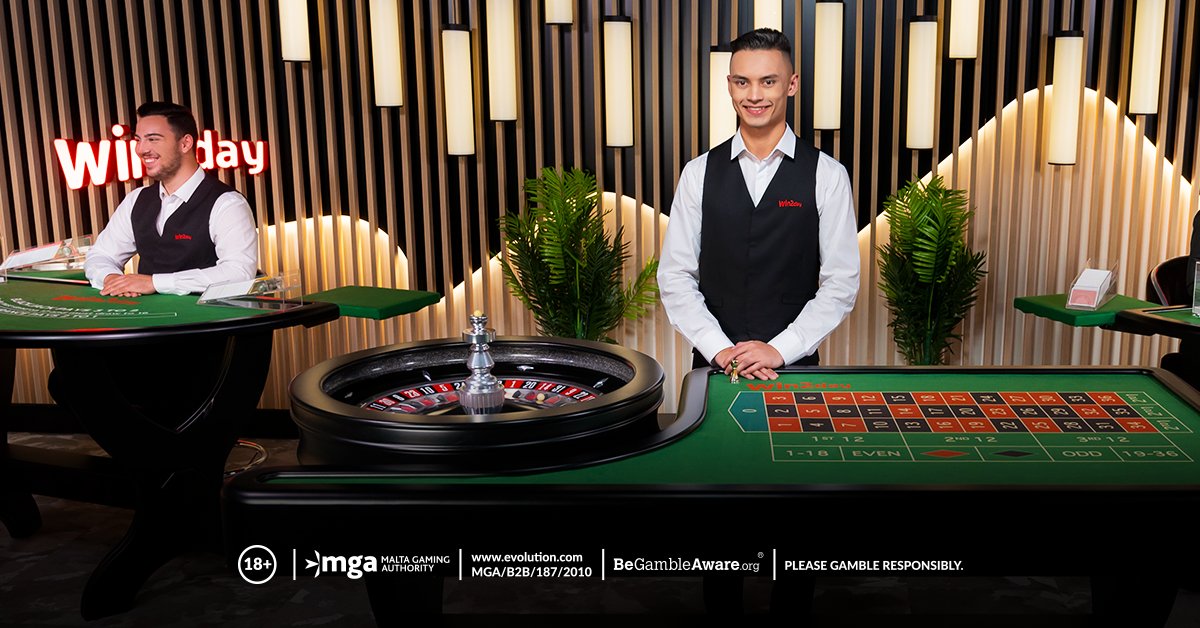 Reading Time:
< 1
minute
Evolution today announced that it has gone live with three dedicated, branded live casino tables for win2day, the online gaming platform of Österreichische Lotterien Gesellschaft m.b.H (Austrian Lotteries), holders of the exclusive licence to run electronic lotteries in Austria
The win2day-branded live dealer environment, consisting of a Roulette and two Blackjack tables, is the latest development in a long-standing collaboration between Evolution and win2day. Evolution has for many years been Austrian Lotteries' sole live casino supplier. Under this agreement it streams a range of Evolution-powered live games – such as Lightning Roulette, Immersive Roulette and Infinite Blackjack – for win2day players to enjoy on desktop, tablet and smartphone.
In addition, Evolution brands NetEnt and Red Tiger also provide some of their biggest online slots games to win2day, including Starburst, Fruit Shop Megaways and Twin Spin Megaways from NetEnt and Gonzo's Quest™ Megaways™, Piggy Riches™ Megaways™ and Mystery Reels Megaways™ from Red Tiger. 
Patrick Kittl, Product Manager Casino Games/win2day at Austrian Lotteries, said: "At Austrian Lotteries our philosophy is to act responsibly, to always look to introduce innovation to better entertain our players, and to work in partnership. In Evolution we have a partner that helps us to fulfil all of these commitments through their world-class portfolio of products. We are very excited to be extending our live casino offering with these new tables, developed and branded specifically for win2day players."
James Jones, Head of Business Development at Evolution, commented: "win2day offers a fantastic range of classic lottery games, casino games, bingo games and sports betting opportunities on a single website. We are proud to have worked closely with win2day to extend choice still further. The new dedicated tables provide win2day with exceptional flexibility in how their brand is presented online and how they engage with their players."