FDJ Group appoints Andy Wright as new Sporting Group CEO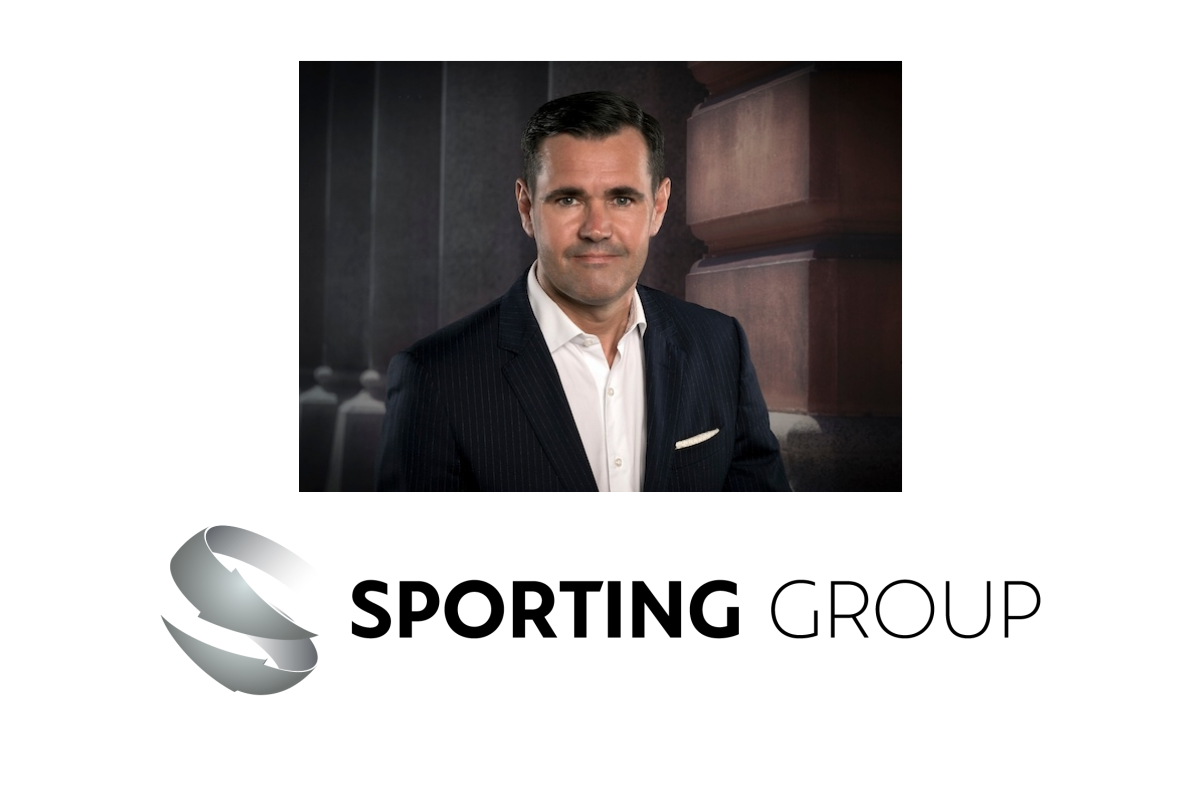 Reading Time:
2
minutes
FDJ Group appoints Andy Wright as new Sporting Group CEO. FDJ Group announces Simon Trim to step down as Sporting Group CEO. Simon Trim will continue to support the Group as a special advisor to the CEO.
FDJ Group is pleased to announce the appointment of Andy Wright as the new CEO of Sporting Group, who will succeed Simon Trim. Simon Trim is stepping down after 23 years at the company – including the last 5 years as CEO – after overseeing the successful integration of Sporting Group into FDJ Group following its acquisition in June 2019.
Simon Trim will take a role of Special Advisor to the CEO to support a seamless transition of the company's leadership over the next few months and help bring certain strategic growth initiatives further forward.
Andy Wright has over twenty years' experience in senior leadership roles across multiple jurisdictions within the gambling sector, most recently leading Tabcorp's Wagering arm in Australia, and before as a part of Ladbrokes Executive Leadership team as Group Trading Director.
Xavier Etienne, FDJ Group Executive Vice-President Technology and International, said: "I would like to thank Simon Trim for his dedication and stewardship over the years and the achievements of Sporting until today, building strong brands and making an impact on its markets. FDJ Group respects his decision and believes leading a business such as Sporting Group with its exciting plans for the future requires strong experience in the industry. Andy Wright has a unique blend of skills in many relevant areas for Sporting Group and FDJ Group. Along with his operational capabilities and recognized leadership, he is the perfect fit for us to further enhance the execution of our strategy."
Andy Wright said: "I am delighted to join Sporting Group at this exciting period of its evolution. I have admired its excellence of pricing, trading and risk management for many years and how it has leveraged this capability and the Sporting Index brand awareness to expand its B2B operation with Sporting Solutions across the globe."
DAZN ACCELERATES GLOBAL GROWTH MOMENTUM WITH ACQUISITION OF ELEVEN GROUP BUSINESSES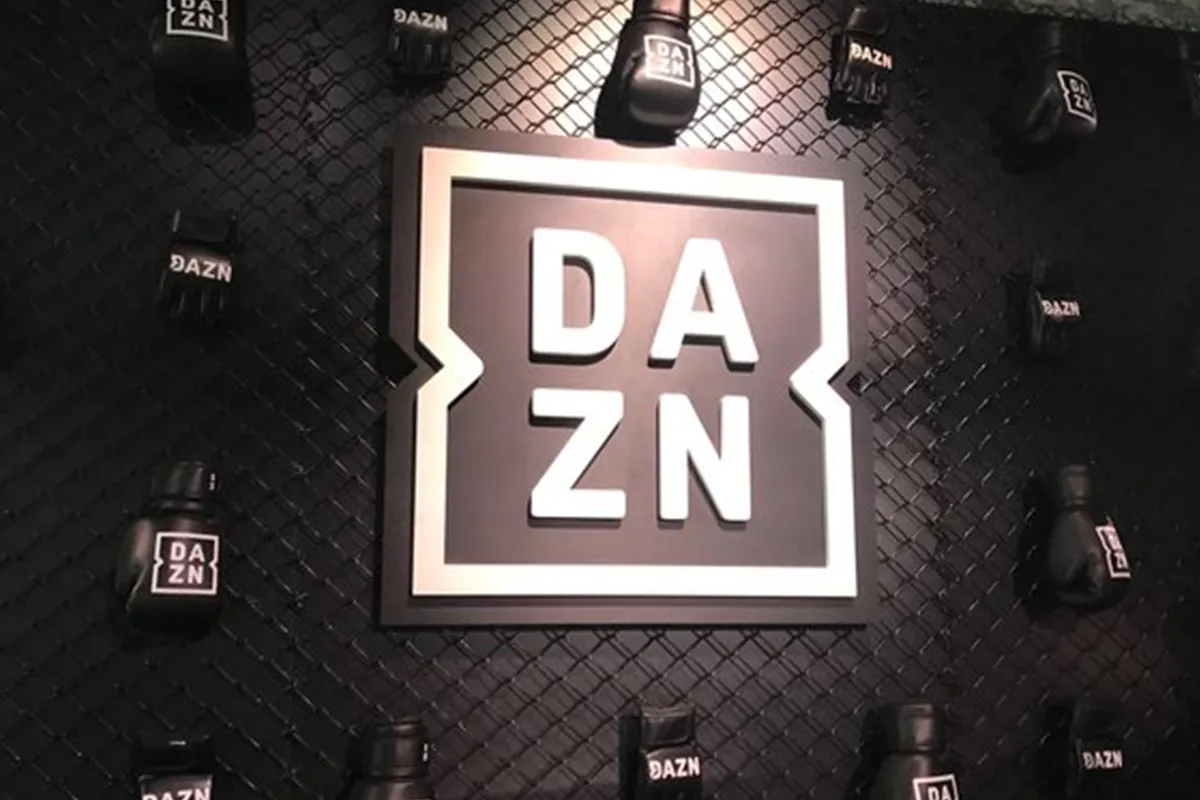 Reading Time:
3
minutes
DAZN Group, a leading global sports platform, has today announced an agreement to acquire the ELEVEN Group's global sports media businesses. The deal expands DAZN's capabilities in the live sports streaming sector and establishes DAZN as a global leader in this rapidly evolving space. The benefits are threefold.
New and expanded territories. The transaction, when completed, will propel DAZN to become the broadcaster of top football leagues in Portugal and Belgium, two enthusiastic European footballing nations. ELEVEN Group's businesses will also complement DAZN's existing market-leading positions in Italy, DACH and Spain, where DAZN holds top tier domestic football rights. ELEVEN also has a presence in Taiwan and other Southeast Asian markets, giving DAZN a greater foothold in the region where it has a market leading business in Japan.
This geographical expansion gives DAZN access to new audiences as it builds out its global platform and becomes a one-stop shop for everything a sports fan wants – a place for them to access the largest library of live and on-demand content, analysis, highlights, merchandise, ticketing, gaming, and betting. It strengthens the business and drives economies of scale.
New revenue stream in social media. The acquisition of Team Whistle, the ELEVEN-owned media business, will enable DAZN to reach younger audiences, diversify and expand its fan engagement capabilities, and maximise the value of DAZN's rights portfolio. Team Whistle is ranked within the top ten US media sports properties on ComScore with over 700 million followers across its channels, and a growing distribution network that generates around five billion views per month across social platforms. Combining the complementary business of Team Whistle with DAZN's content rights creates a powerful proposition.
Expanded football rights. The acquisition cements DAZN as a global home of football through the integration of ELEVENsports.com and the 40,000 games it streams each year. Through a strategic relationship, ELEVEN plays a key role in FIFA's OTT service FIFA+, supporting the production, delivery, and distribution of live games from over 90 FIFA Member Associations. Of note, combined, the companies will create the world's biggest portfolio of women's football content. ELEVEN boasts women's content drawn from across six confederations, adding to DAZN's impressive roster of UEFA Women's Champions League, Liga F in Spain, the English FA Women's Super League and the Women's FA Cup, and Japanese WE League, among others.
The deal introduces a growing c.$300m a year to DAZN Group's revenues.
Shay Segev, CEO, DAZN Group, said: "The acquisition adds scale to our business. It is a big step forward in our mission to be the leading global sports platform. I have a great deal of respect for what Andrea, Marc and the team have achieved and look forward to working with them as we further expand our ambitions. Together we form the strongest and most credible management team in the sector. DAZN has invested in building a revolutionary digital sports platform, where fans can enjoy the full range of interactive sport entertainment. We are looking forward to expanding these capabilities to new markets as well as leveraging ELEVEN's capabilities in DAZN."
Marc Watson, CEO Eleven Group, said: "We see DAZN as the future of digital sports broadcasting and the ideal home for ELEVEN. Sport is global entertainment and joining with DAZN will be transformative, allowing us to access greater economies of scale and a global platform for our talented team. We couldn't be more excited about this deal, and I'm really looking forward to working with Shay and the team at DAZN."
Kevin Mayer, DAZN Chairman, said: "This deal marks an acceleration of our strategy to diversify our offerings and leverage our fantastic sports properties and our platform into new markets and business models. Team Whistle is a growing business that has a proven track record in monetising short form content. It will be hugely valuable to DAZN as we look to generate the maximum value from our enviable rights portfolio, creating new formats of content to reach new audiences and generate powerful incremental revenue streams. We look forward to welcoming all our new colleagues."
Andrea Radrizzani, ELEVEN Founder & Chairman and Owner of Leeds United, said: "We have developed a successful sports media company in the last six years with ELEVEN, and we're delighted that this journey continues. The merger will provide greater opportunities as a group to continue to build a global destination for sports fans, which was our mission from day one."
Upon completion of the deal, Andrea Radrizzani, ELEVEN founder, will join DAZN's board as an executive director, and will support the DAZN Group's business development.
The Future of GameFi – Why are Firms Still Investing?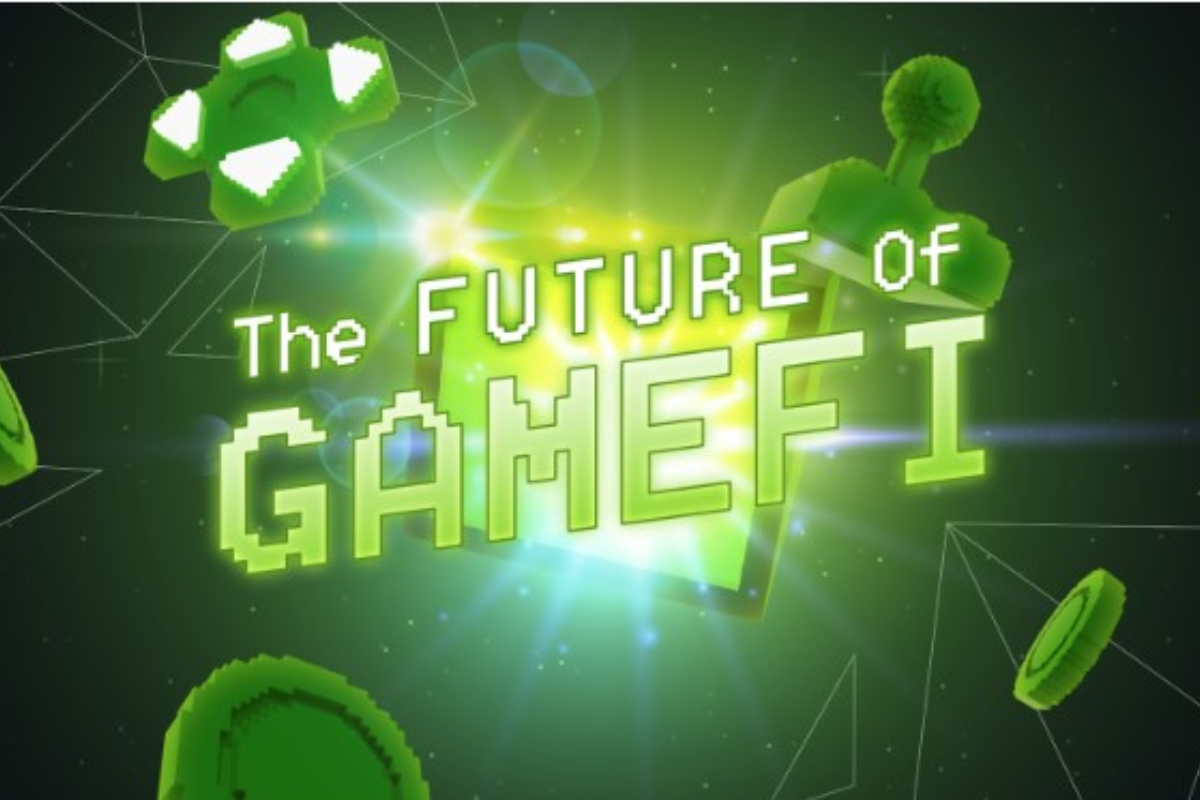 Reading Time:
5
minutes
During a bloody period in the crypto industry when liquidity is drying up, the developers keep on developing, and the investors keep on investing. With all of the turmoil happening around us, it can be difficult to see positive developments happening in the space, one of which is the increasing investments in and the gradual evolution of the blockchain gaming (GameFi) industry.
After the NFT craze of 2021, many metaverse projects saw a dramatic uptick in users and revenue during that time. However, as the bear market has ensued from the start of 2022, the GameFi space has also taken a hit, with many popular Play-to-Earn games reporting record low revenues, as indicated by GameFi NFT trade volumes for Axie Infinity and others.
NFT game trade volume has dropped significantly over the past year (The Block)
Although there are some real challenges to be solved, it's clear that VCs see beyond short-term hurdles, as is indicated by the accelerated investments in the space. In Q2 of 2022 alone, $2.5 billion was invested in GameFi, indicating a huge leap compared to 2021's aggregate investment of $4 billion – and this year is still not over!
So then the question needs to be asked – is GameFi dead, or is there true potential for blockchains to revolutionize the gaming industry and absorb at least some of the current $220 billion (and rapidly growing) gaming market?
What is GameFi?
GameFi is a portmanteau of the terms "game" and "decentralized finance," and it refers to a financial system in which users can earn money by participating in video games. While most play-to-earn projects place emphasis on the "gaming" aspect, the most critical aspect of GameFi at its foundation is "money". Its beauty lies in the financial opportunities provided by a highly viewed form of entertainment – gaming.
While GameFi has shown  a slight decline compared to its popularity earlier in the year, it was definitely the highlight of 2021, growing from 658 projects to over 1,100 projects in one year. The gamification of blockchain made the technology more approachable, appealing and acceptable for the public,
GameFi – Challenges Abound, But So Are Opportunities
Before we discuss the future prospects of GameFi, we have to acknowledge the challenges currently faced in the GameFi sector. For anyone involved in crypto, it won't come as a surprise to find out that the public perception of GameFi is not great – hostile even. And a good amount of that negativity is not without merit.
Public Image Issues
The biggest challenge by far will be to convince traditional gamers of the underlying true value of NFTs. Not for their perceived and oft-reported highly speculative value, but for their digital scarcity, provable ownership, security and programmability that enables in-game assets to be used far beyond their main purposes. The 2021 NFT Cambrian explosion led to an immense crypto adoption and made a lot of people wealthy. But it also left some pretty big scars after the market cooled down; countless stories of project rug pulls by anonymous operators and celebrities, and NFT newcomers getting scammed are still circulating the news. 
Mainstream gamers still need to be convinced that the web3 space can tackle the challenge of building a self-sustaining game economy. One that gives the players a chance to decide whether they want to play the game for free and for fun, or whether to take it to the next level and earn an income from it.
Free-to-Play – Adjusting Course for the Better
To draw inspiration for how to structure and monetize a game, the web3 gaming industry need not look further for its most ideal strategy than the one that's been right in front of their eyes for more than a decade – Free-to-Play. Countless titles, such as Candy Crush, Farmville, Roblox, Pokemon GO, League of Legends and many more, have proven to the world that free-to-play games can be highly lucrative without setting up paywalls for their users, sometimes even more so than paywalled games.
The F2P mechanism flips P2E on its head – instead of letting whales hoard all of the in-game assets and generate passive income, F2P games let them bring in 80% of the revenues through Pay-to-Win (P2W), which allows players to pay for in-game advantages. These P2W features are typically low-cost small advantage boosts such as resource packs, gacha characters, healing boosters and more. But in the aggregate, these small payments compound into enormous profits for the game. It works for everyone – most players get to play the game for free, big players get to accelerate their in-game success, and the game itself generates more revenue than it knows what to do with.
And this realization is one of the reasons why more and more investments are flowing into GameFi. Though it had a rocky start, the value proposition of NFT-based games is clear – every single aspect of traditional F2P games is made simpler and safer. In addition, every in-game NFT asset can be added to a highly liquid global market of all NFT assets, offering ways to trade NFTs from different games, as well as build in utility for them in order to grant unique capabilities, access rights, invites and more. And if that's not enough, on-chain data also shows a clear trend – gaming activity currently accounts for 52% of all Unique Active Wallets (UAW), a 232% increase from last year. The numbers speak for themselves — the opportunity offered by blockchain gaming is immense, and investors are paying attention.
The Path Forward for GameFi – Keeping It Simple
In the past years, the approach taken by many blockchain game projects has been to advertise their games to crypto-natives, typically with the express aim of offering earning opportunities for players. As a result, we've mostly gotten games of subpar quality that have served players mainly as profit extraction vehicles with limited long-term sustainability, especially during bear markets when hype and liquidity are low.
This may not be the end of the GameFi sector just yet, however. The newer form of web3 gaming has started to practice patience, build a great, addictive game, and quietly build all of the exciting and innovative web3 features into the backend of the game without making too much fuss about it. The industry is steering away from P2E, embracing Free-to-Play with Pay-to-Win as a sustainable means of monetization. Attracting talent from traditional gaming and finally forcing large game studios to build blockchain tech into their backends are all crucial pathways to making a blockchain-based gaming future a reality.
However, these great leaps will not happen out of thin air — a lot of capital will need to be deployed over many years. Luckily, companies such as Immutable X, the NFT-gaming optimized Ethereum L2 startup, have launched a $500 million development fund to invest in GameFi. Solana Ventures has also amassed a $100 million fund to invest in GameFi and DeFi targeting South Korea. And they're not alone. More than $10 billion is expected to flow into GameFi this year alone. 
The amount of capital invested perfectly demonstrates the potential these firms see in the upcoming, more improved version of GameFi. With this amount of capital, and GameFi's tendency to revamp, improve and further develop its new generation of play-to-earn games, it's a matter of when, not if, blockchain gaming will become the norm in the future.
Written by Boxmining
STARCASINÒ SPORT BECOMES AS ROMA'S NEW PREMIUM PARTNER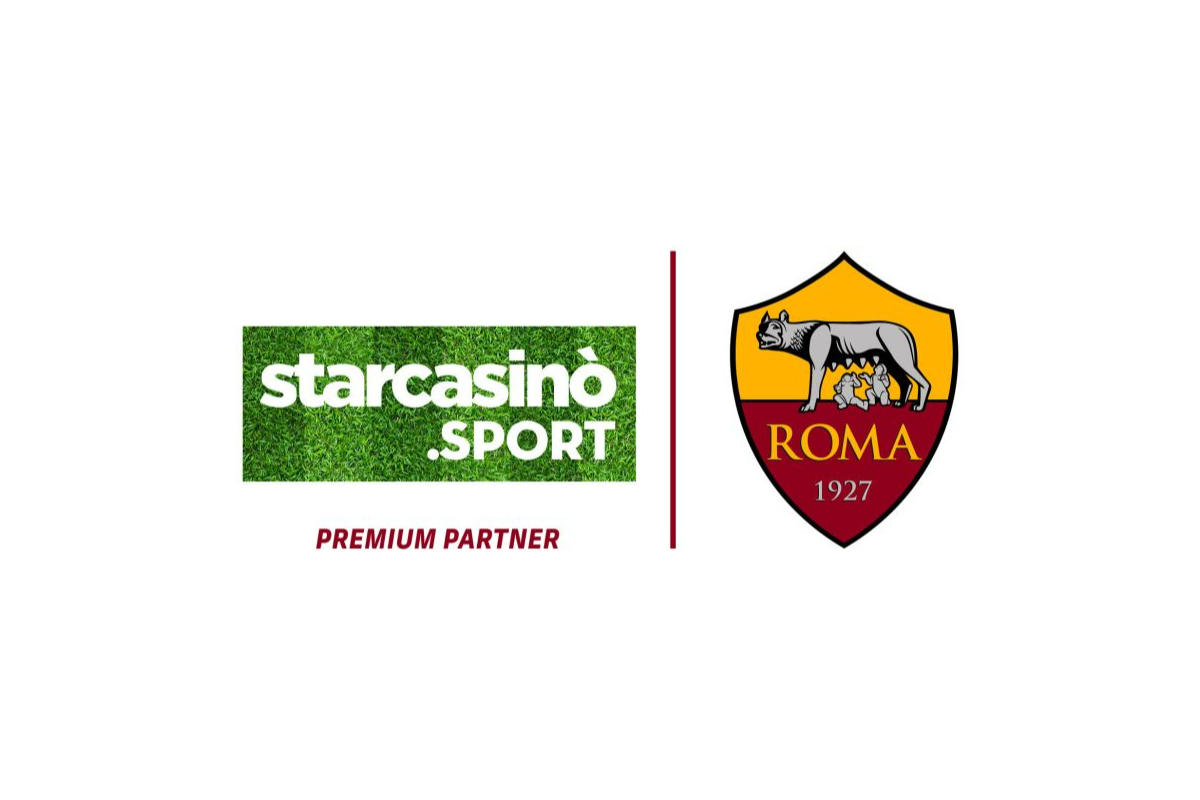 Reading Time:
< 1
minute
AS Roma is pleased to announce a new partnership with StarCasinò Sport, a sports infotainment website, that sees the site become a new Premium Partner of the club.
Thanks to this new partnership, Roma fans will be able to stay up-to-date with all the latest news on their favourite team and enjoy exclusive content dedicated to them – including the 'Roman Experiences' video unveiled to mark the announcement of the partnership.
The opportunities for Giallorossi fans will not stop there: from today, in fact, they will be able to win exclusive prizes, thanks to the competition 'The New Way of Experiencing Rome'.
"We are particularly happy with this partnership – we wanted to work with AS Roma both for its significance as a club and for the unique bond between the city and the team, identifying the fans as the true heart of football, just like StarCasinò Sport does," said Stefano Tino, Managing Director of StarCasinò Sport.
"What is more, with the recent arrival of the new ownership an ambitious new football environment has been created and the foundations are being built for a successful future on a global scale.
"We are confident that we will achieve great things together."