Metric Gaming boosts Turbo Vegas with Swedish sportsbook launch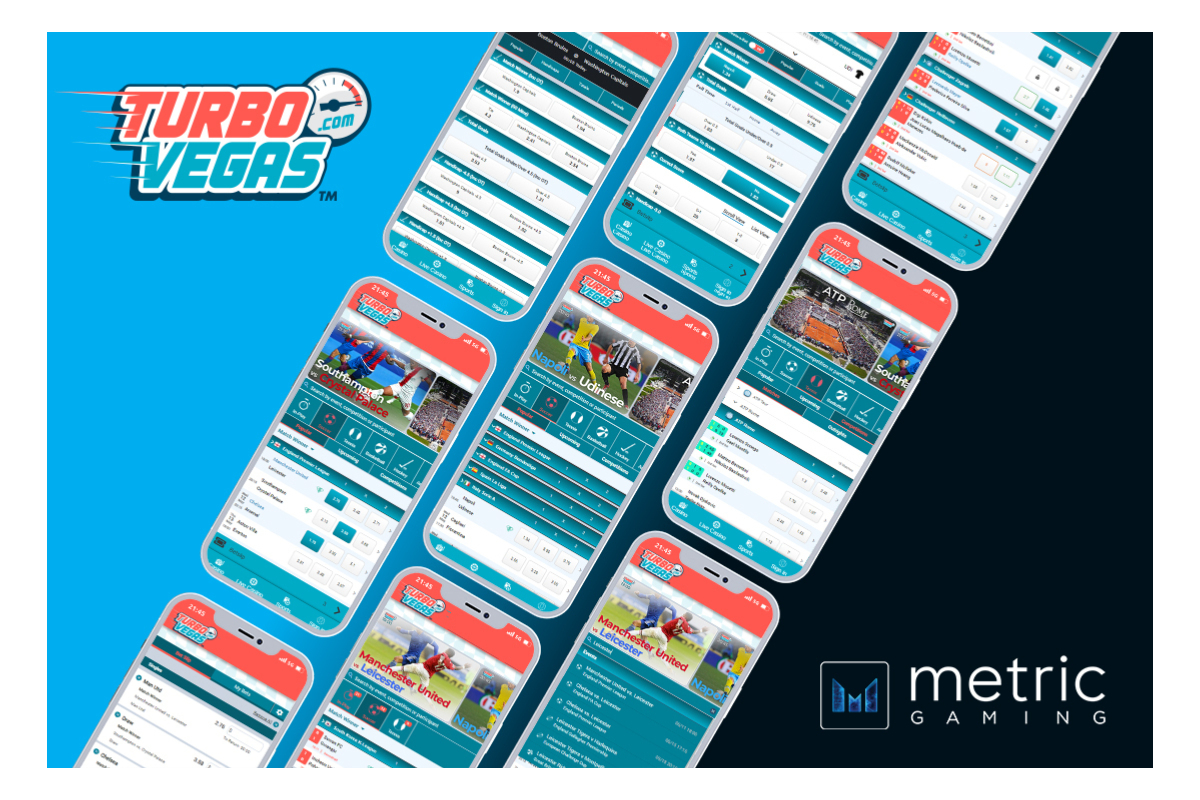 Reading Time:
2
minutes
Challenger B2B sports betting software provider Metric Gaming has signed a deal to provide its powerful sportsbook to Turbo Vegas in Sweden and globally via their .com instance.
The deal builds on an existing partnership with Turbo Vegas operator, Spiffbet AB, being the second venture between the two firms.
This is Metric's second new launch in as many weeks, following Snabbis, with both brands having a Swedish focus. Metric is fully licenced in Sweden and has considerable experience operating in the territory.
Metric operates a modern and purpose built multi-tenant platform that allows operators a customised product internationally. There are no limits to the ways it can be configured to ensure the Sportsbook is both competitive and compliant is every jurisdiction.
Metric Gaming CEO Jim Supple said: "Having teamed up with us, Turbo Vegas will enjoy a bespoke product. Each customer will be served a localised offering focusing on their individual needs driven by the territory they are betting from."
"We've been focused on creating automated solutions that allow operators to treat their customers as individuals and Turbo Vegas customers can look forward to a unique Sportsbook experience.  Our In-play personalisation engine tailors the product in real time, allowing us to stay relevant and competitive for all players."
Maria Boelius, COO Spiffbet AB added: "We're pleased to be renewing our professional relationship with Metric and are excited by the partnership. It is important Turbo Vegas can implement its own Sportsbook strategy to align with Spiffbet's multi-brand ambitions. Metric gives us this flexibility and their platform will allow us to deploy future brands in new territories with relative ease."
"Metric's focus on removing blockers for recreational customers to ensure their Sportsbook experience is a positive one. We believe this localised and recreational focus is under served currently, with the majority of suppliers delivering a rigid product that allows the operator little ability to differentiate. We are pleased to not be facing such problems."

Luxury Brands Louis Vuitton and Gucci provide further legitimacy for esports industry – states Abios Founder Oskar Fröberg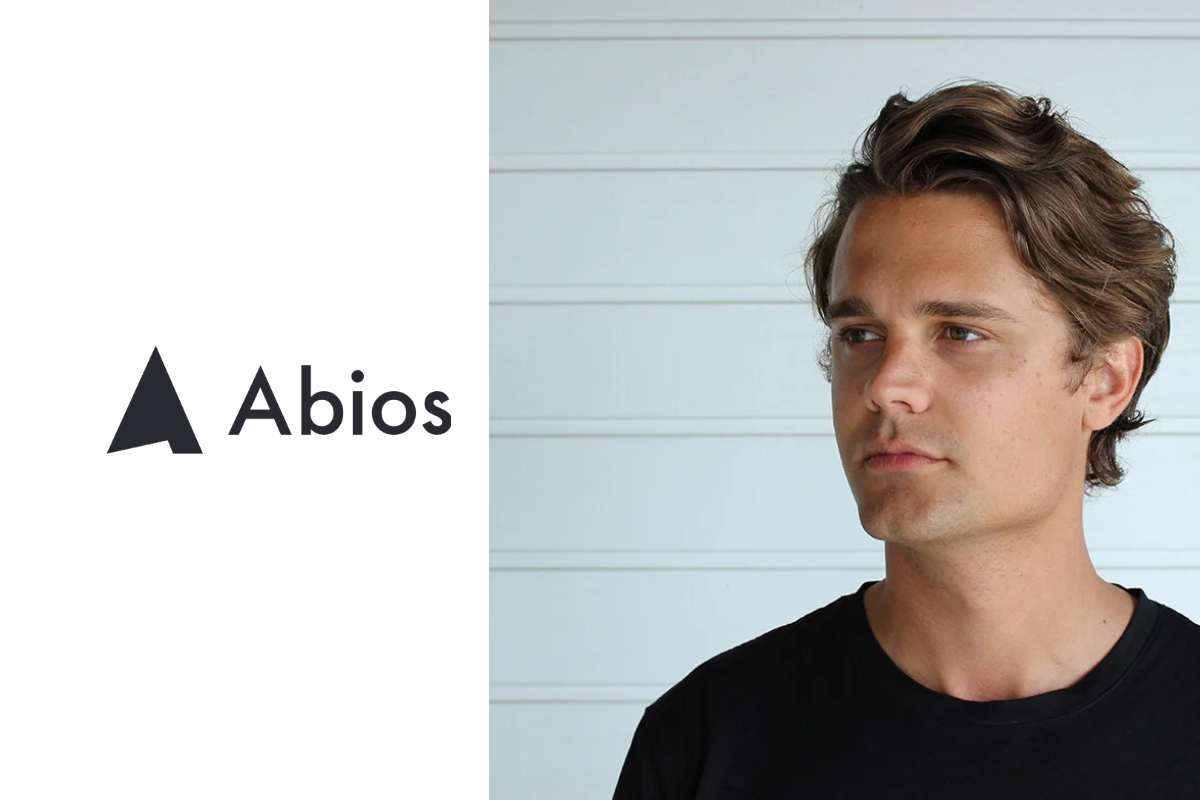 Reading Time:
5
minutes
The Abios founder and CEO explains why esports is one of the most promising sectors for future growth within the iGaming market

What does the recently announced relationship with ICE365.com mean to the company and what do you hope to achieve?
We are naturally very excited about the partnership and to contribute to the new ICE365 platform. Abios aims to provide content and detailed insights for the industry to take part of through the platform, while presenting our team with a great communication platform to address important topics and potential issues. Among these are very important but often overlooked topics such as match integrity and regulatory compliance. Building the right foundation for esports is paramount for its continued growth.
Having been active in the industry for 8.5 years, we believe ourselves to have profound insights into what is important and want to bring them to light. Our intention is ultimately to protect the future of esports. Our team also seeks to provide value for the iGaming-community through timely esports content.

The partnership has a clear focus on education – do you think there's a knowledge gap as far as esports and the broader igaming community is concerned and how do you hope to address it?
The iGaming community is well-aware of esports, as many have already identified the market as one of the most promising sectors for future growth. Most sportsbooks have also started experimenting by at least offering a couple of markets or tournaments in esports.
Esports can however be demanding to navigate since it is both dynamic and fast-moving, with changes introduced on a regular basis and new game titles still trying to establish themselves as part of the core offering. In addition to our data and odds products, we do our best to offer in-depth content around various esports-related topics to help the iGaming community identify opportunities within the sector and make educated decisions.
While there may sometimes be a slight gap in knowledge, it is more often the case that traditional companies lack properly customised tools to monetise esports. Alongside our data business, we are currently investing heavily in enabling sportsbooks to build completely custom and new experiences using our odds product.
You appear to have a strong commitment to protecting the integrity of esports – how important is this and is match-fixing a very real threat?
Match-fixing is a prevalent threat to esports, as it is to any traditional sport. Nobody wants to watch or place a bet on a match with suspicious or unfair behaviour. It removes the fun out of the competition and gambles (no pun intended) with the entire legitimacy of esports. If esports is perceived as an environment with lots of suspicious activity, its public perception and viewership will be adversely affected. This is not only a challenge for Abios but for the industry as a whole.
Today, game publishers are increasingly improving safeguards to deal with cheating, making it more and more difficult to cheat. Tournament organisers work closer with data partners and sportsbooks to identify suspicious betting behaviour. Generally, large tournaments are very safe, game publishers and tournament organisers alike take these issues very seriously. It's important to continuously raise awareness of these subjects.

Does the involvement of big blue chip sponsors the final symbolic confirmation that esports is here to stay?
While some blue chip-sponsors such as Coca Cola have been in the industry for years, the real shift is seen when non-endemic luxury brands such as Louis Vuitton and Gucci join the mix, designing skins for games as well as clothing lines with teams. These companies are incredibly quality and brand conscious. Seeing them engage in esports provides further legitimacy for the industry. We've come a long way from esports being perceived as a pastime for young boys sitting in their parents' basements, but there is still a long way to go until esports has reached its full potential.

How important is it that regulators understand the nuances of esports?
We generally do not comment on the work of regulatory bodies in esports, as we respect the immense complexities of the subject. We do however feel that it is important for regulators to understand esports and its intricacies instead of simply copying the regulations of regular sports and pasting them for esports.
A great example of a relatively new regulation is that of player ages. Several countries have put regulations in place against offering matches where the players are minors. This is both to protect the players and to combat match-fixing, which is noble. However, it simultaneously imposes complications for sportsbooks looking to keep their markets open while staying compliant in different regions simultaneously.
Abios has always put a lot of emphasis on regulatory compliance, which encompasses the need for downstream partners, such as sportsbooks, to comply with these regulations without any friction. We therefore make regulatory compliance tools an integral and automatic part of our products.

During the pandemic has esports managed to fill a void while the traditional big sports such as football weren't able to function properly?
When practically all traditional sports were delayed, postponed or outright cancelled more than a year ago, we experienced a strong influx in interest for esports. The esports betting market has proven to be very pandemic-resilient. The best part is that esports seems to remain popular, even as traditional sports have come back.
The interest is definitely there among punters and the audience is huge. However, we still believe that there is a long way to go with building the best possible products for esports. We are conducting extensive research to find the most engaging markets and fast integration processes for our odds feed and will bring new and unique possibilities for customer differentiation given the data rich nature of esports.

Has the pandemic created a new esports audience and demographic?
With more people staying at home, more people have picked up on esports tournaments. However, the pandemic has also increased the pace of change in the esports industry. New games have grown in popularity, especially sports games which from a competitive esports perspective were very small two years ago. These games have helped bridge the gap to esports for regular sports fans and punters. The sports games have also proven to work tremendously well as filler products for when there are no matches in traditional sports.

Is this the most exciting time to be involved with the esports phenomenon and what does it mean to you personally and to Abios as a company?
With the risk of sounding clichéd, it has always been an exciting time to be involved within esports. The industry is fast-growing and nowhere near its peak.
While our odds product is currently on par with other products on the market, we have so much more in the pipeline. We have built a strong foundation with over eight years of esports data management and base our in house modelling on this unique dataset and platform. This allows us to drive down bet delays and increase uptime through automation while creating completely unique and engaging bet offers.

Clarion's head of Esports, William Harding, described Abios as being 'the perfect partner' – would you concur?
We want to add value to Clarion Gaming's high-quality content by bringing our expertise and leveraging our 8+ year history in esports to provide the iGaming audience with further insights. Given the past years growth in the esports iGaming-sector, this partnership is certainly a perfect fit.
Global Online Lottery Market to Reach $14.5 Billion by 2026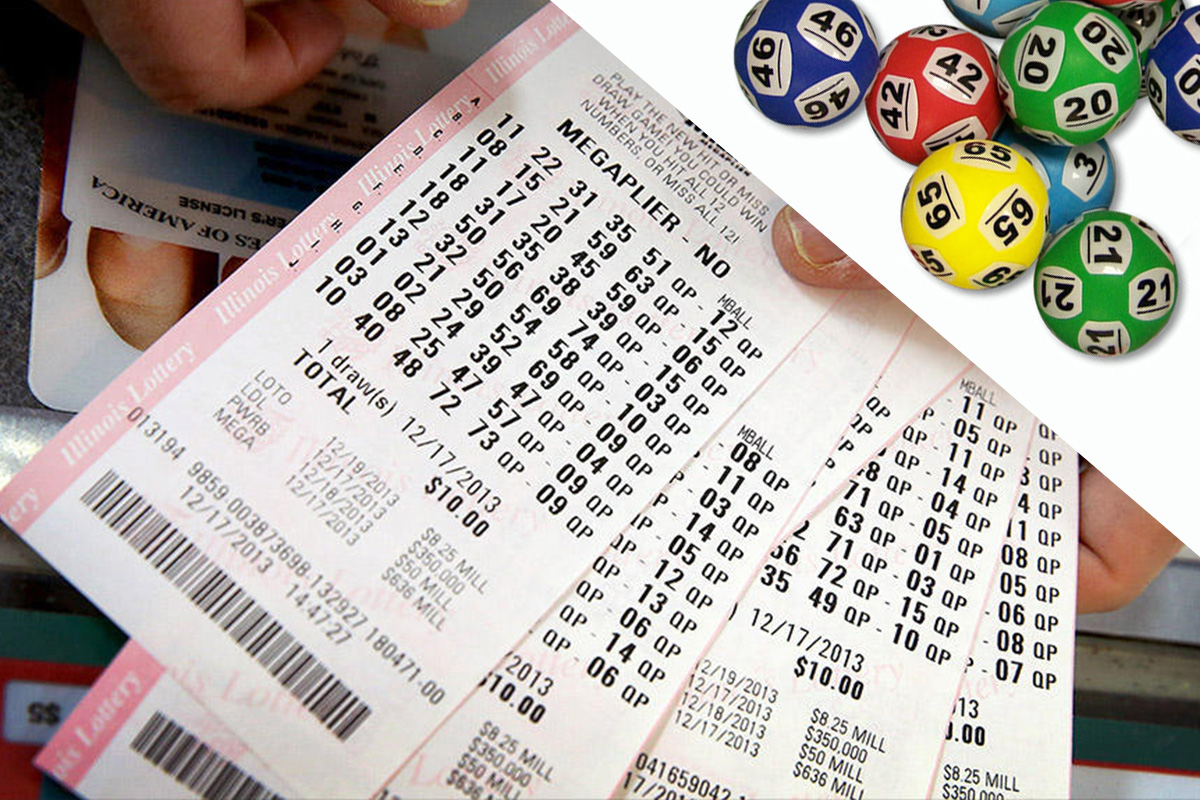 Reading Time:
2
minutes
Reportlinker announces the release of the report "Global Online Lottery Industry" – https://www.reportlinker.com/p05957571/?utm_source=GNW
Growth in the global market has skyrocketed in recent years owing to multiple favorable factors like technological advances, rising digitalization and increasing disposable incomes. Online lottery is poised to enjoy high demand due to increasing transition towards the online platform and the gamification trend. Market growth is also propelled by increasing per capita income, growing number of dual-income households and rising interest and uptake among people. Providers of online lottery games are investing in digitalization and advanced technology to tap the lucrative opportunity. Various countries in Europe and Asia-Pacific have provided support to online sports lottery activities like soccer, golf, auto racing, football, baseball, basketball, boxing and hockey. The support is anticipated to present new growth opportunities for the market. Another factor positively influencing growth is increasing popularity of social media as a result of extensive penetration of smartphones and the Internet. Holding fewer restrictions in comparison to conventional marketing approaches, social media is emerged as a popular platform for product promotions and advertising for online lottery providers.
– Amid the COVID-19 crisis, the global market for Online Lottery estimated at US$8.7 Billion in the year 2020, is projected to reach a revised size of US$14.5 Billion by 2026, growing at a CAGR of 8.7% over the analysis period. Online Draw-based Lottery Games, one of the segments analyzed in the report, is projected to grow at a 8.6% CAGR to reach US$7.8 Billion by the end of the analysis period. After a thorough analysis of the business implications of the pandemic and its induced economic crisis, growth in the Online Sports Lotteries segment is readjusted to a revised 9.1% CAGR for the next 7-year period.
– The U.S. Market is Estimated at $2.3 Billion in 2021, While Asia-Pacific is Forecast to Reach 4.1 Billion by 2026
– The Online Lottery market in the U.S. is estimated at US$2.3 Billion in the year 2021. The country currently accounts for a 23.7% share in the global market. Asia-Pacific is forecast to reach an estimated market size of US$4.1 Billion in the year 2026 trailing a CAGR of 10.1% through the analysis period. Among the other noteworthy geographic markets are Europe and Canada, each forecast to grow at 8.2% and 7.2% respectively over the analysis period. Within Europe, Germany is forecast to grow at approximately 8.3% CAGR.
By Platform Type, Desktop-Based Segment to Reach $7.5 Billion by 2026
– The Desktop-based segment`s strong position can be credited to large content view, big screen and the quest to learn new technology. In the global Desktop-based (Platform Type) segment, USA, Canada and Europe will drive the 6.9% CAGR estimated for this segment. These regional markets accounting for a combined market size of US$2.7 Billion in the year 2020 will reach a projected size of US$4.4 Billion by the close of the analysis period. Led by countries such as Australia, India, and South Korea, the market in Asia-Pacific is forecast to reach US$2.2 Billion by the year 2026, while Latin America will expand at a 8.5% CAGR through the analysis period.
Select Competitors (Total 58 Featured)

Annexio Limited
Camelot Group
International Game Technology PLC
Jackpot.com
Lotto Agent
Lotto Direct Ltd.
Lotto247
LottoKings
LottoSend
LottosOnline
Play UK Internet
WinTrillions
Ready to see how hot this summer can get?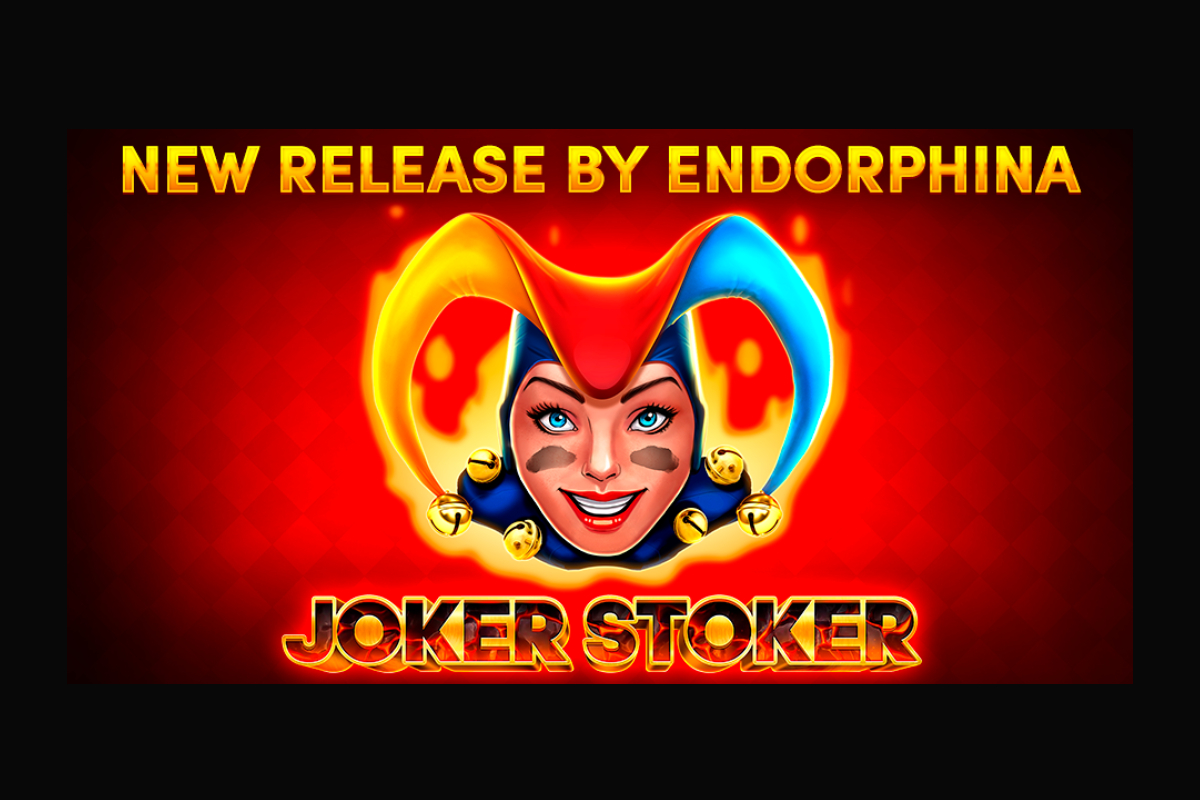 Reading Time:
< 1
minute
Endorphina has just released a scorching hot slot game called Joker Stoker, which favors those who are willing to get close to some heat.
We've heard that Joker Stoker allows you to experience what others only dream of. Will you be one of them? With so much competition in the world, will this Joker push you to the top? Sparks will definitely fly for those who are brave enough to stay and play.
Endorphina's Joker Stoker slot is a heated 5-reel, 4-row game with 40 fixed pay lines. The Wild is symbolized by a striking Joker that is ready to set every juicy fruit on fire inside this game! It substitutes for all symbols except for Scatter, which ap-pears as Free Games – up in flames! This means it can definitely get even hotter for players when 3 Scatters trigger 10 Free Games, 4 Scatters trigger 20 Free Games, and 5 Scatters trigger 30 Free Games respectively!
Endorphina's CEO, Jan Urbanec, says about the latest release, "We continue to roll-out strong classic performers. With our latest release, we proudly present the En-dorphina Joker! Joker Stoker fits into our long-term strategy to solidify our brand recognition with players."
Will you be brave enough to withstand the heat? Will sparks fly just for you? Find out in Endorphina's newest Joker Stoker game!
https://endorphina.com/games/joker-stoker