Bursaspor to Partner with Chiliz to Launch Fan Token on Socios.com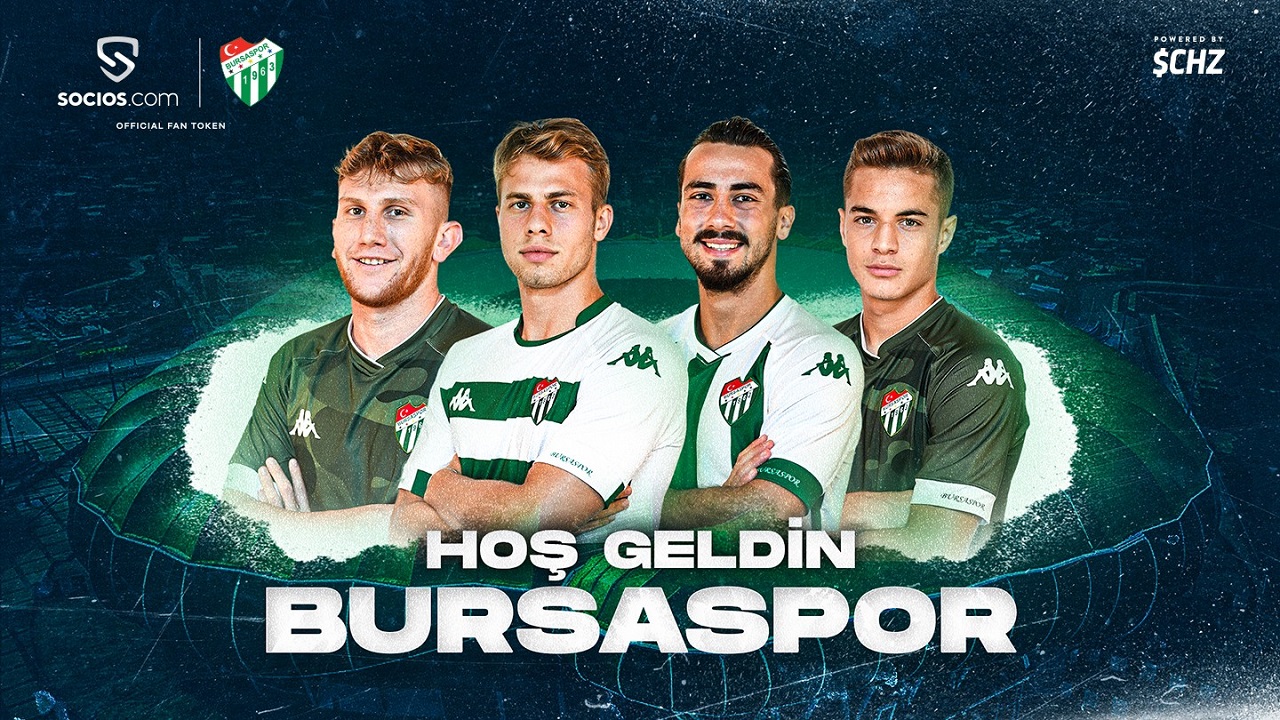 Reading Time:
2
minutes
Bursaspor, a Turkish football club currently playing in the second tier Turkish football league, are going to launch $BUR Fan Token on Socios.com in association with Chiliz, a Turkey-based blockchain provider for sports and entertainment industry. Socios.com is a leading fan engagement and rewards platform.
Bursaspor, based in the town of Bursa, won the Turkish Süper Lig in 2009-10 and reached the quarter-finals of the European Cup Winners Cup. They are the sixth Turkish football club to launch the token. Galatasaray, Trabzonspor,  İstanbul Başakşehir,  Göztepe and Alanyaspor have already launched similar fan token on Socios.com.
$BUR Fan Tokens are devised as collectible digital assets, which can be minted on the Chiliz block chain. The successful owners of the token will receive various offers, including
voting rights in polls
VIP rewards
exclusive access to club and sponsor promotions, AR-enabled features, chat forums, games and competitions
Bursaspor Club President Erkan Kamat said:  "We set out on a new road with Socios.com in order to demonstrate the cooperation with the supporters of our club on digital platforms, leaving the hard days behind us.
"Our aim is to establish a stronger and more sustainable communication between our fans and our club. In this sense, with the $BUR Fan Token, our fans will have the opportunity to have a say in club decisions and at the same time win valuable awards and privileges.
"With the competition on the field, football has turned into a race to catch up with the innovations of the digital world and to present these innovations to its fans as products and services. We are very pleased with our cooperation with Socios.com in order to be one of the strongest actors of this race, and we invite all our fans to support."
Alexandre Dreyfus, Founder and CEO of Chiliz and Socios.com added:  "Just over a decade ago Bursaspor were crowned champions of the Süper Lig.
"This club has known amazing success in the past that has created an incredible bond between the team and its passionate fans.
"Through Fan Tokens, those supporters will now have the opportunity to get closer to the team than ever before.
"We're delighted to welcome Bursaspor to our network as our sixth Turkish club and 36th partner overall. We are also very pleased to continue building our presence in the Turkish market, where the shift from passive fans into active fans through transactional fan engagement on the Socios.com platform is happening faster than anywhere else in the world."

Skrill, NETELLER Launch Four New Cryptocurrencies to Buy and Sell in Wallet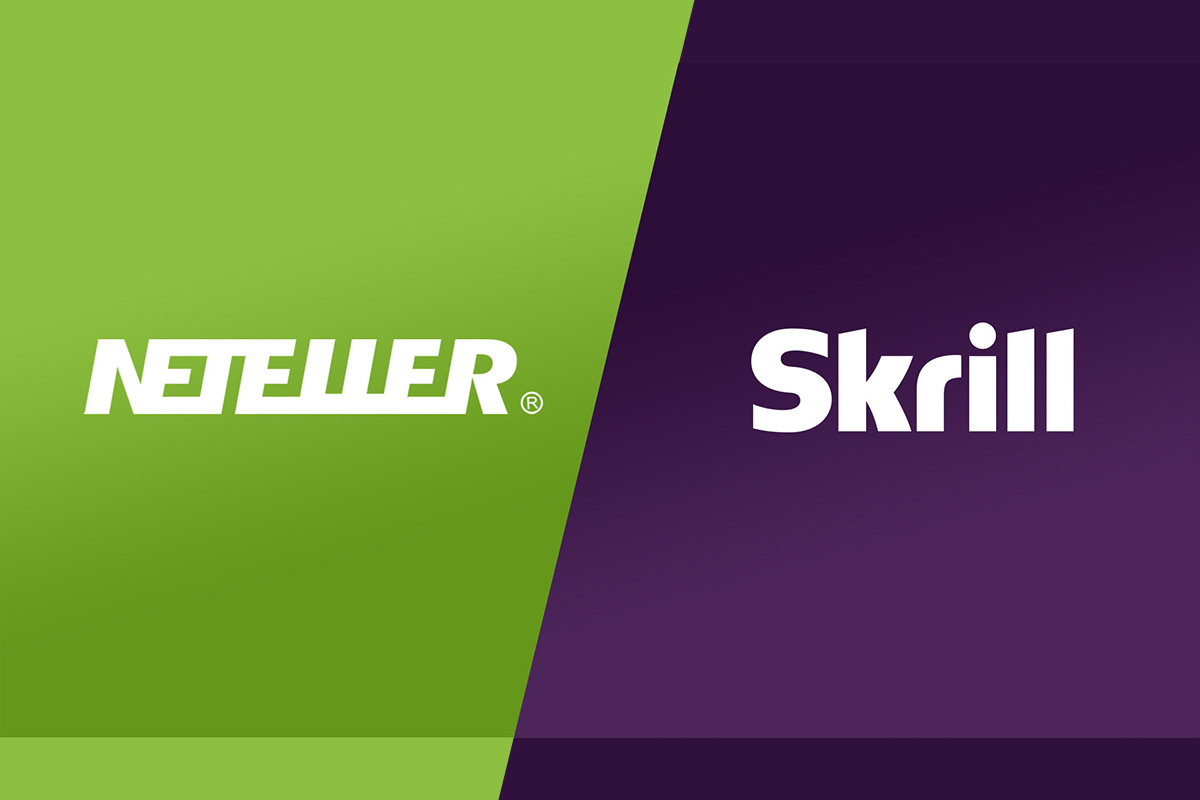 Reading Time:
2
minutes
Skrill and NETELLER, the digital wallet providers which are part of Paysafe Group, have announced the addition of four new cryptocurrencies to their digital wallets, allowing users to buy, sell and hold the tokens from an optimised and user-friendly interface.
The four coins introduced include Avalanche's AVAX, the Internet Computer Protocol (ICP) by Dfinity, IoTeX's IOTX and Axie Infinity's AXS. Through Skrill or NETELLER, users can set up custom price alerts to notify them of major movements, or set up recurring purchases. The 40+ cryptocurrencies now available directly in Skrill and NETELLER include Bitcoin, Ethereum, Chainlink, Solana and others.
The newly added cryptocurrencies include exponents from major smart contract and computation platforms, including AVAX, ICP and IOTX.
AVAX is the native gas fee token on Avalanche's platform, an open smart contract platform for decentralised applications, which recently saw a powerful surge in activity and popularity.
Dfinity Foundation's project, Internet Computer, is an advanced blockchain-based system that aims to create a decentralised cloud to replace the core centralised infrastructure of the internet — with ICP as its native token.
IoTeX is a decentralised blockchain network used and controlled mutually by users, developers, and businesses. Its aim is to facilitate collaboration between humans and IoT devices in a trustless and safe way. IoTeX's native coin, IOTX, is the utility token that powers the platform.
Finally, AXS is the play-to-earn exponent in the updated roster, as the governance token of Axie Infinity – a Play-to-Earn blockchain-based game. On Axie Infinity, unique NFTs are linked to unique animal characters owned by users.
"We are excited to be expanding our selection of cryptocurrencies within Skrill and NETELLER, with our latest batch including some very exciting cryptocurrencies available today. Tokens like AVAX, ICP, IOTX and AXS are great additions for us, allowing our customers to get exposure to the rapidly growing DeFi and Play-to-Earn economies. This cements Skrill and NETELLER as ideal platforms for accessing the vibrant crypto world, and our portfolio tools will surely make life easier for our users as well," Chirag Patel, CEO of Digital Wallets at Paysafe, said.
BetDEX Closes $21M Seed Funding Round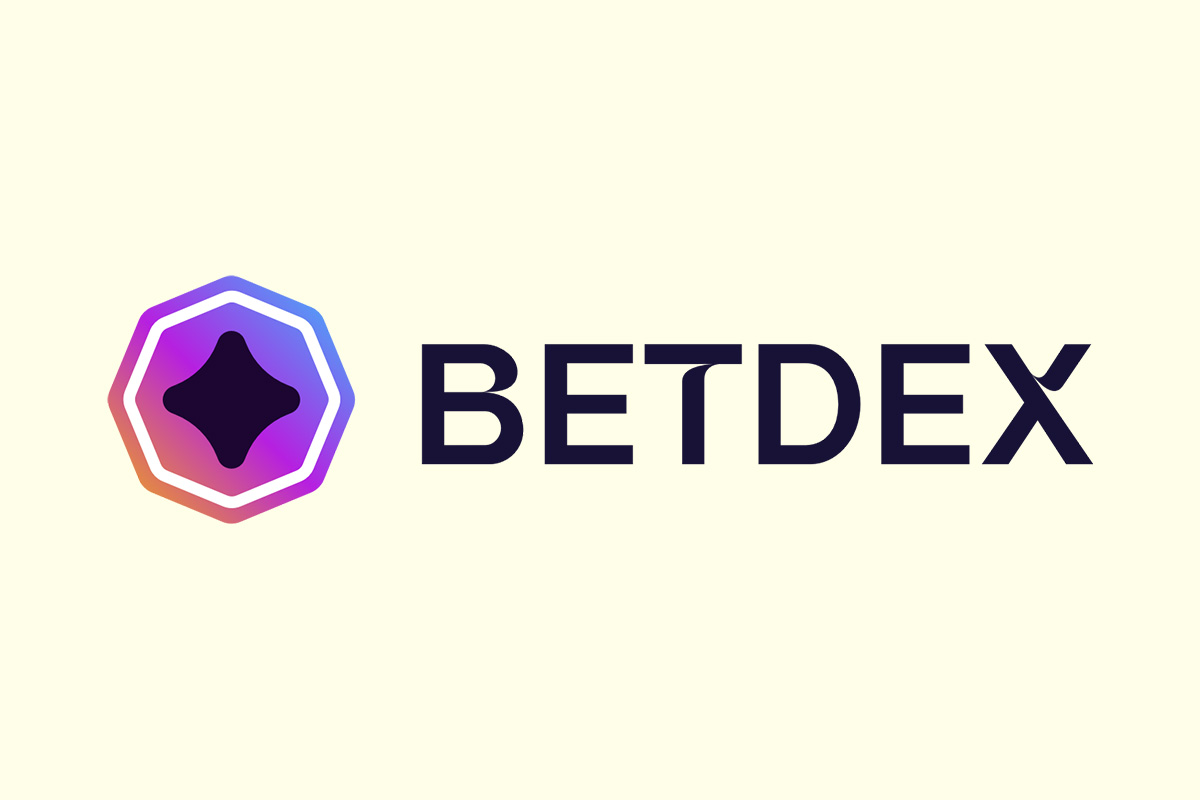 Reading Time:
3
minutes
BetDex, a blockchain betting venture by former FanDuel executives, which was first unveiled late last month, has now completed a $21m seed investment round. This marks the largest-ever seed round by a UK startup.
BetDEX is described by the company as "the world's first decentralised sports betting protocol." Set for launch in the first half of 2022, BetDEX combines blockchain technology with sports betting, with the aim of transforming the consumer sports betting experience.
The $21 million investment round is led by San Francisco-based crypto investment firm Paradigm and Bahamas-based cryptocurrency exchange FTX, which was recently valued at $25 billion after its own Series B-1 round was disclosed in October. Multicoin Capital, Hack VC, Lightspeed Venture Partners, Sino Global Capital, Solana Ventures, and Everblue Management also participated in the round.
Former FanDuel co-founder and CEO Nigel Eccles becomes BetDEX's Non-executive Chair, Varun Sudhakar is appointed CEO, and Stuart Tonner takes up the CTO role. BetDEX plans to scale the business from a base in Scotland and is now hiring for a range of positions.
Eccles co-founded FanDuel in 2009, with the company going on to become Scotland's first $1 billion dollar-valued startup before being acquired by Flutter in 2018. FanDuel is now estimated to be worth around $30 billion. Varun Sudhakar, who began his career in investment banking in Silicon Valley, worked alongside Eccles in senior strategy and corporate development roles at FanDuel between 2015 and 2018, before going on to senior executive positions at other venture-backed startups in New York. Stuart Tonner was the first engineer hired by FanDuel, spending over eight years with the company, building the core FanDuel platform and scaling it to tens of millions of users.
In 2020, the global sports betting market was valued at $203 billion and is forecast to grow to $350 billion by 2024. Despite the immense size, popularity and potential of the sports betting market, it has been characterised by incumbents charging high fees and delivering minimal product innovation.
BetDEX aims to take the opposite approach, with a protocol built on public blockchain Solana, and will offer consumers extremely fast and low-cost trades, while eliminating counterparty risk. The protocol will be fully decentralised and open-sourced, allowing third parties to build their own applications and innovate on top of the platform. BetDEX plans to accept wagers in USDT, SOL and SAMO at launch.
Nigel Eccles, Co-Founder and Chairman of BetDEX, said: "Blockchain technology is set to revolutionise sports betting and we want to be at the forefront of that. It's exciting to be founding the business with Varun and Stuart, and to be building it in Scotland. We are energized to have the backing and wealth of expertise that comes with having Paradigm and FTX as cornerstone investors."
Varun Sudhakar, Co-Founder and CEO of BetDEX, said: "The sports betting industry charges high prices for poor products and limits trades by its most successful users. BetDEX is diametrically opposed to this approach, we will successfully compete against incumbents with a markedly superior product and low fees, which is now possible with the advent of blockchain technology. Winners will always be welcome on our protocol."
Sam Bankman-Fried, CEO and Founder of FTX, said: "We are thrilled to be backing a team with deep industry expertise to transform the sports betting experience. It is mind-boggling that more sports wagering does not occur on exchanges – we firmly believe in giving consumers the ability and control to set their own price and are excited to partner with BetDEX to bring this vision to fruition."
Arjun Balaji, investment partner at Paradigm, said: "It feels obvious crypto will transform online sports betting. DeFi has shown how financial markets can be automated and distributed to the benefit of consumers. Crypto can do the same for all other kinds of financial activities, including betting. The BetDEX team has the right combination of industry experience and technical skill to create something that shows the way forward for everyone working in the space."
Kryptomon to list its KMON token on Gate.io in partnership with its first Tier-1 CEX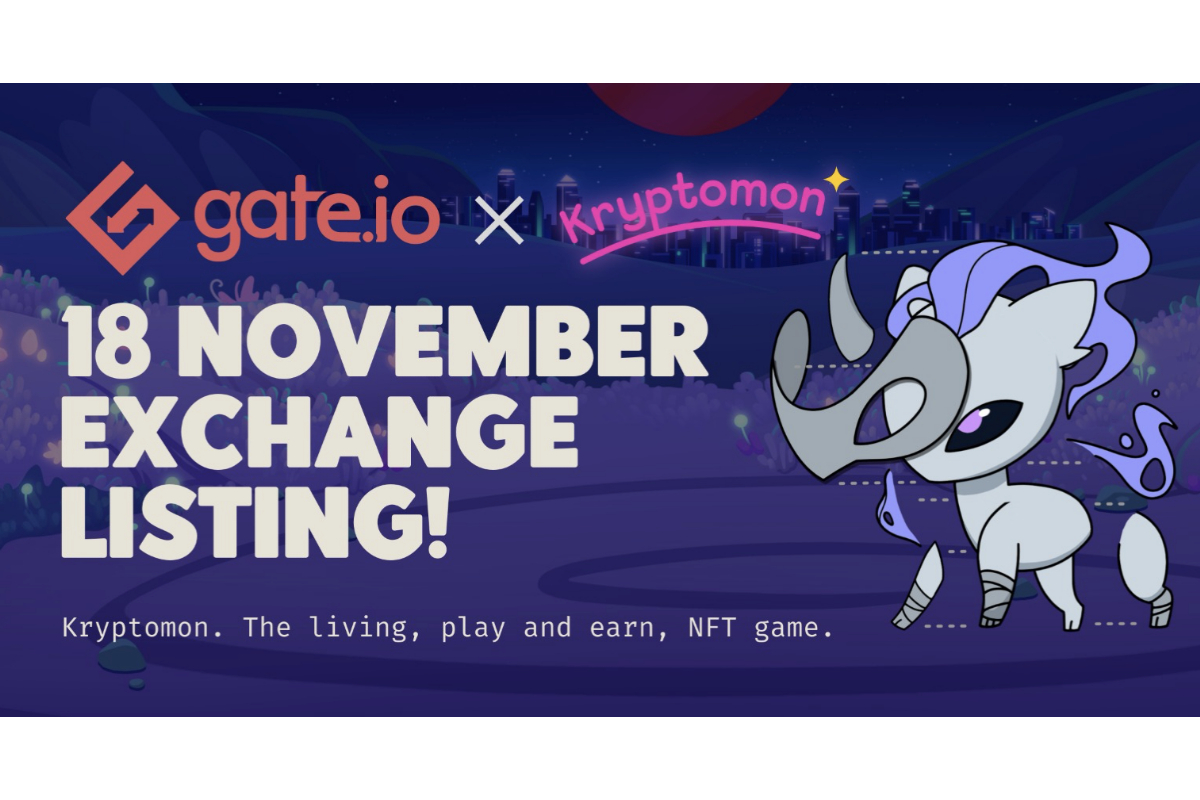 Reading Time:
2
minutes
Kryptomon is pleased to announce its token $KMON on Gate.io, following the sale of its first Legendary Kryptomon for an eye watering $49,700 in the first ever Kryptomon auction, the Kryptomon team seem to have no intention of resting on their laurels.
In an overwhelming outpouring of support from Binance users worldwide, not only did all 2000 Kryptomon Mystery Boxes sell out on the BinanceNFT marketplace in a reported 0.27 seconds, those same mystery boxes have generated a trading volume of almost $1M on the secondary resell market just days after listing.
With that string of achievements, it wouldn't be surprising if the Kryptomon team took a short break to pat themselves on the back for a job well done. That's not the case however as the Kryptomon team don't seem to show any signs of slowing down. In addition to the recent release of their new Whitepaper and website, they've recently announced their partnership with a Tier 1 Centralized Exchange (CEX) – Gate.IO.
Umberto Canessa Cerchi, Founder and CEO of Kryptomon, commented on the new listing: "We are proud to announce our first listing of our KMON token on a centralized exchange, and as we promised to our community, we believe that our existing and future investors will enjoy the various trading benefits and features that our top-tier partners Gate.io offer on their amazing and advanced exchange, and that our community's trading and investing experience will improve substantially by using Gate.io's mobile trading apps and advanced desktop browser trading platform."
Making KMON Accessible To All
On the 18th of November 2021, users will be able to trade the KMON token directly on the Gate.IO platform. As one of the top 10 centralized exchanges in the world that handles an average trading volume of $2 billion every day, Gate.IO is an excellent partner for Kryptomon's first listing of its KMON token on a CEX. Not only will this introduce Kryptomon and the KMON token to Gate.IO's 8 million strong user base, but will also pave the way for future players to easily purchase KMON tokens directly on Gate.IO without the hassle and risk associated with DeFi trading.
In addition, due to its long time partnership with fiat-to-crypto gateway company Simplex, the Kryptomon team is looking to bring forward their plans of integrating Simplex into the game before the end of 2021. This will once again make it much easier for millions of potential gamers and investors everywhere to get started as trainers will soon be able to make all Kryptomon related purchases (KMON, in-game powerups etc) directly in the game using their debit/credit cards, similar to popular games like Clash of Clans and PUBG today!
A Pioneer in the Crypto Gaming space
A common hurdle for crypto games today is its inaccessibility. A full 98% of gamers worldwide are not crypto-savvy enough to navigate the intricacies of DeFi, thus limiting their exposure to many up-and-coming crypto games.