Abios Extends Coverage for FIFA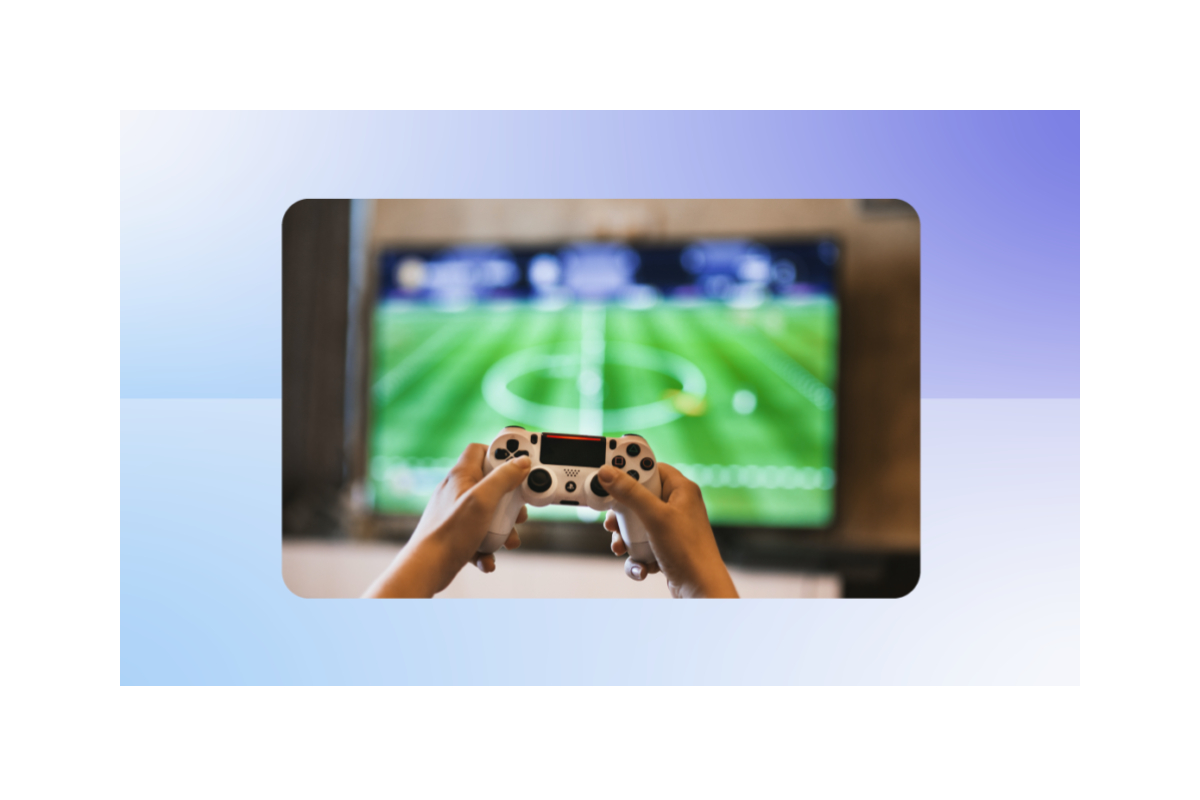 Reading Time:
2
minutes
As FIFA has grown in popularity, so has the demand for live-data. The quick gameplay and the resemblance to football has made FIFA a popular beginner-esports for both viewers and punters, which has driven the interest of betting operators and media publishers alike. Due to the increased customer demand, Abios has extended its coverage for FIFA to both live-and pregame data.
Live football was put on halt due to the pandemic, resulting in a spike in popularity for esports games such as FIFA. The game, which is developed by EA Sports, reached a record-breaking number of viewers during the FIFA 21 Challenge. The one-day event experienced an average per-minute viewership of 254k viewers, putting it on par with popular esports titles such PUBG, Rocket League and Rainbow Six Siege. FIFA seems to have kept up its high engagement and viewership, making it all the more lucrative for sportsbooks and media publishers. Due to the popular demand, Abios has extended its coverage for FIFA to both live-and pregame data.
"We have high expectations on the continued development of FIFA as a proper esports. It has since the pandemic become abundantly clear that games based on real sports are a tremendous bridge between regular sports fans and esports. Even though regular football is back on track, we believe that FIFA still holds its place as a filler product and sport for those who can't wait for the next match. We look forward to continuing to improve our FIFA coverage and data quality through official data partnerships with the tournament organisers."

Oskar Fröberg, CEO at Abios
Live Data Coverage
Live and pregame data will be obtainable for all tournaments in Tier 1, 2 and 3 in FIFA. This includes popular tournaments such as LigaPro, FIFAe World Cup and 2021 FIFAe Nations Cup. Additionally, there are several new data points including stoppage times, scores and half times. More will be added continuously, such as ball tracking, which is currently in beta.
Computer Vision
Abios collects live data by using state-of-the-art machine learning algorithms, computer vision (CV). The algorithms extract and analyse data in milliseconds by using object tracking, object detection and segmentation models on images from streams. After collection, the data gets further verified and cleaned by the algorithms, ensuring our customers get the latest and most accurate data.
Implementation
Live data for FIFA can now be implemented into any and all esports projects. Extensive development documentation and test environments are available to ensure that the process runs as smoothly as possible.

Great Britain's William Foster Crowned 2022 Roland-Garros eSeries by BNP Paribas Champion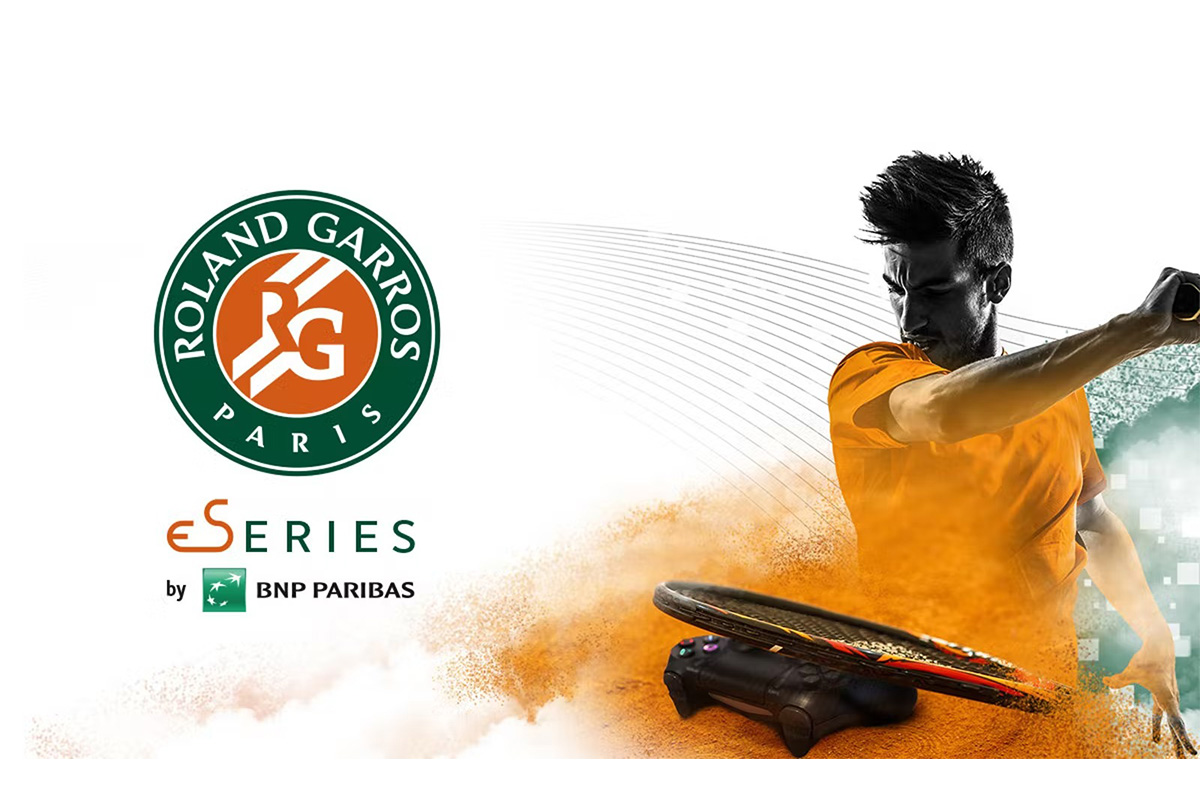 Reading Time:
2
minutes
The Grand Final of 2022 Roland-Garros eSeries by BNP Paribas – the biggest and most inclusive eTennis tournament in the world – has concluded, with William Foster (Fozzy) from Great Britain securing victory to become the fifth ever winner of the tournament.
Fozzy, who overcame 238K+ other entrants from the qualifying stages to claim the eTennis world champion crown, defeated Anass Benghazi (Anteo) from France in a best-of-five match final, winning 10-5 10-4 9-11 10-3.
"I am extremely proud and happy. It was an honor to compete in the grand final inside Philippe- Chatrier court. The tournament was an incredible experience and I will never ever forget it," William Foster, 2022 Roland-Garros eSeries by BNP Paribas champion, said.
The Grand Final, which took place in a dedicated gaming area located at the top of the prestigious Philippe-Chatrier court, saw eight finalists who qualified from one of four qualifying events compete against each other in a best-of-one, round-robin competition. The finalists included representatives from five countries, including Great Britain, France, Columbia, Germany and Iran. Following the conclusion of the round-robin tournament, the four best players progressed to the semi-final stages of the competition, where they played a best-of-three match. Fozzy and Anteo then competed in the final, before being presented with the winner and runner-up trophies by Gilles Moretton, French Tennis Federation (FFT) President, and their prize money of €3500 and €1500 respectively.
"Congratulations to William Foster for winning the 2022 Roland-Garros eSeries by BNP Paribas! We were amazed to see how tough the competition was this year and we even saw a record breaking number of participants enter the event from all over the world. In 2022, we made huge steps to make our competition more accessible to everyone, which included guaranteeing at least two women had the chance to compete in the Grand Final for the very first time through our collaboration with Women in Games. As the only Grand Slam to organise an eTennis tournament, we are honoured to fulfil our mission to promote tennis and eTennis worldwide. We are also proud to share this ambition with our partners BNP Paribas and Renault, and look forward to developing the event further in the future," Gilles Moretton, President of the French Tennis Federation, said.
WePlay Academy League Season 4 talent team announced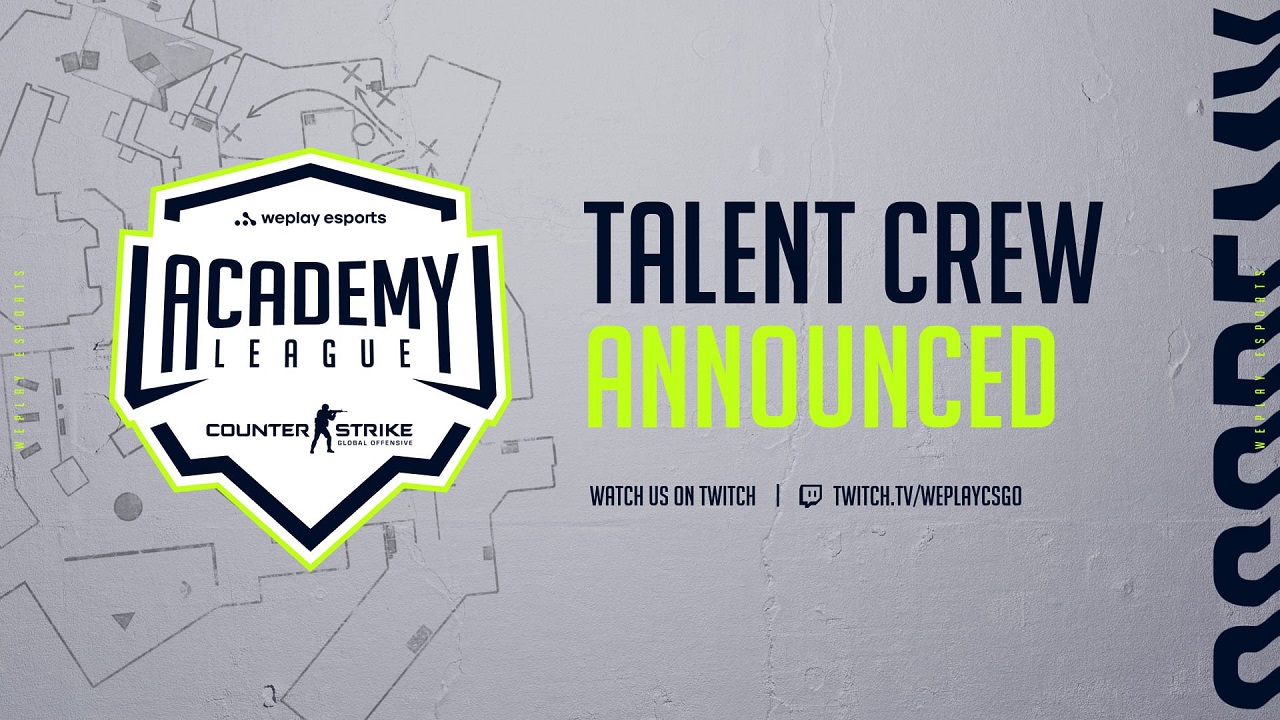 Reading Time:
< 1
minute
WePlay Esports will broadcast the tournament in English and Ukrainian in the homecast format. The fourth season starts on May 24.
The fourth season of the CS:GO tournament WePlay Academy League starts this week. The first, Group Stage will kick off on May 24 and run till June 6, with a possible tie-breaker held on June 7. During this stage, the two teams with the best performance will join the Playoff Stage. The rest of the teams will compete for the remaining two slots in the playoffs during the Gauntlet Stage.
Tournament organizer WePlay Esports will broadcast the tournament in English and Ukrainian in the homecast format.
English-speaking talent team:
Mohan "launders" Govindasamy
Conner "Scrawny" Girvan
Jamie "TheEternalJay" Martin
Joshua "Dweg" Nathan
To watch the English broadcast of the tournament, visit the WePlay Esports channels on Twitch and YouTube.
Ukrainian-speaking talent crew:
Aleksandr "Enkanis" Polishchuk
Yuriy "strike" Tereshchenko
Olesia "Olesami" Denysenko
Oleksii "yXo" Maletskyi
GEMS Secures 50M Investment Commitment from GEM Digital Limited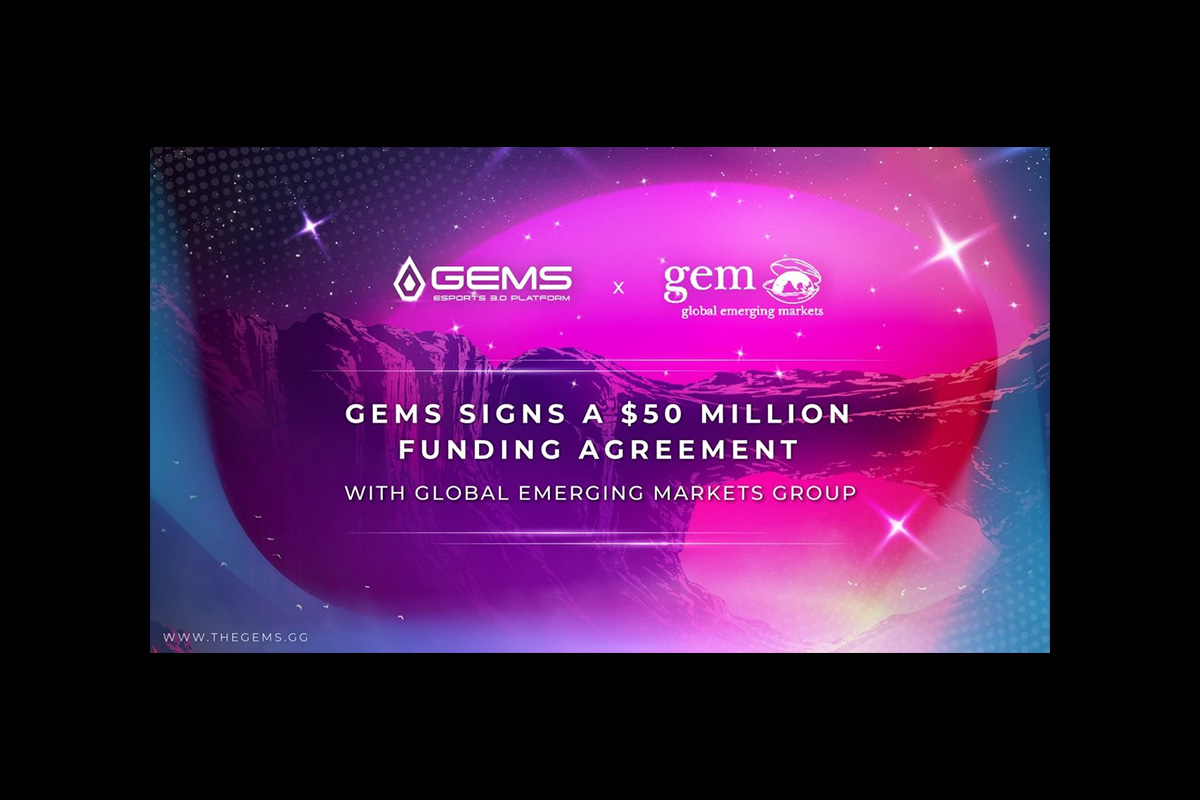 Reading Time:
2
minutes
GEMS has announced that it has secured a $50 million Investment Commitment from GEM Digital Limited (GEM Group), a digital asset investment firm based in The Bahamas. GEM Group actively sources, structures and invests in utility tokens listed on over 30 CEXs and DEXs globally.
The new capital will be used to further enhance GEMS products and expand the ecosystem globally, with a primary focus in Asia.
GEMS, the Esports 3.0 Platform, currently has more than 80 blockchain and Esports companies as partners, most of which are pioneer, top-tier investors or world class leaders in the industry. As its expansion plan is inclusive and aggressive, GEMS welcomes new GameFi partners to join in.
"GEMS is a promising Esports 3.0 GameFi Platform with a unique O2O (online-to-offline) system. It propels Esports into 3.0 by integrating GameFi, Metaverse and SocialFi elements," a spokesperson for the GEM Group said.
"We are about to experience fundamental change in how we perceive the blockchain and Esports world. We definitely see great potential in GEMS Esports 3.0 platform and would like to give our ultimate support to GEMS."
"We are honored to sign the $50 million Investment Commitment agreement with the GEM. This agreement with GEM notably positions us for our next stage of development as we continuously innovate and evolve our products. GEM's capital commitment provides strong support to future development and expansion of our platform, especially in Asia. Part of the capital will be used to fund user acquisition," Andy Koh, CEO of GEMS, said.
"The $50 million funding commitment from GEM will foster the growth of GEMS, as well as its partners. With LABS Group and Arena Esports Hotel as our founding partners, our next step is to wisely deploy these capitals to nurture our O2O ecosystem, as well as explore new and exciting opportunities for GEMS," Yuen Wong, co-founder of GEMS and CEO of LABS Group, said.