Greentube introduces jackpot titles in Switzerland together with Casino Luzern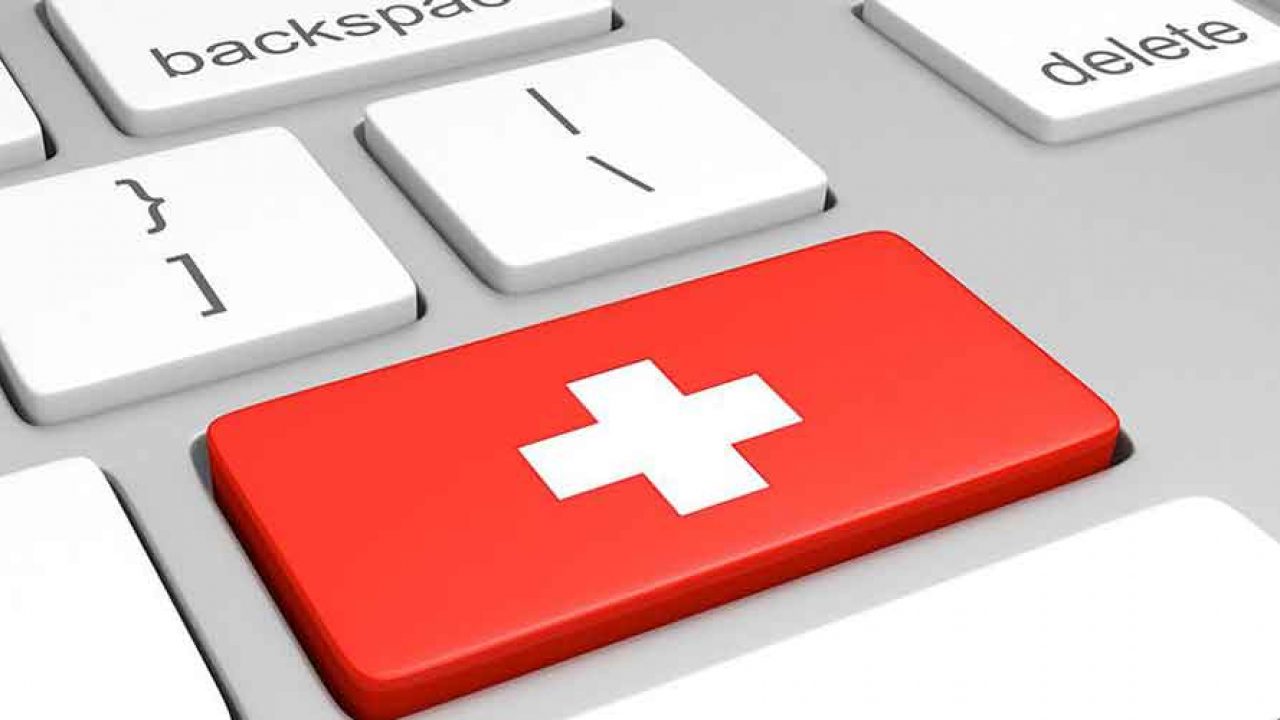 Reading Time:
2
minutes
Greentube, the NOVOMATIC Interactive division, has teamed up with its Swiss operator partner Casino Luzern to distribute its portfolio of jackpot titles in the country.
During a month-long campaign, Greentube's popular jackpot content will be promoted via Casino Luzern's mycasino.ch brand and made available to their customers for the first time. Titles include Cash Connection™ – Charming Lady, Red Hot Burning Clover Link™, Phoenix Fortune™, and Book of Ra™ Mystic Fortunes, as well as all the games in the popular Diamond Link™ series.
Casino Luzern has created a specific 'Greentube Jackpots' category on its website dedicated to the new content which will grant Swiss players access to fresh and exciting games that have been proven in the market.
Launching its jackpot games portfolio in Switzerland will further cement Greentube's position as a leading supplier to Swiss operators and significantly strengthens its local offering.
Greentube's content first went live with Casino Luzern in August 2019 and the operator is now one of the supplier's largest partners in Switzerland. Greentube provides its content to several Swiss operators and its games have become hugely popular with local players.
Lisa Sandner, Greentube's Sales & Key Account Manager for Switzerland, said: "Jackpot games are extremely popular in the Swiss market which makes us very excited to introduce our own portfolio to local players. We have worked hard to develop the most thrilling jackpot games on the market, drawing on our expertise from the land-based sector where this type of content is king. With Switzerland's established land-based industry, we are certain our games will resonate well with players and we are excited to introduce our jackpot titles together with Casino Luzern and further strengthen our partnership."
Wolfgang Bliem, CEO at Casino Luzern, said: "Jackpot games are well liked among our players and the thrill which comes by chasing big wins. Greentube's content has been performing extremely well with our customer base and we are happy to introduce their exciting jackpot titles to our players."
How game studios can avoid common network and infrastructure issues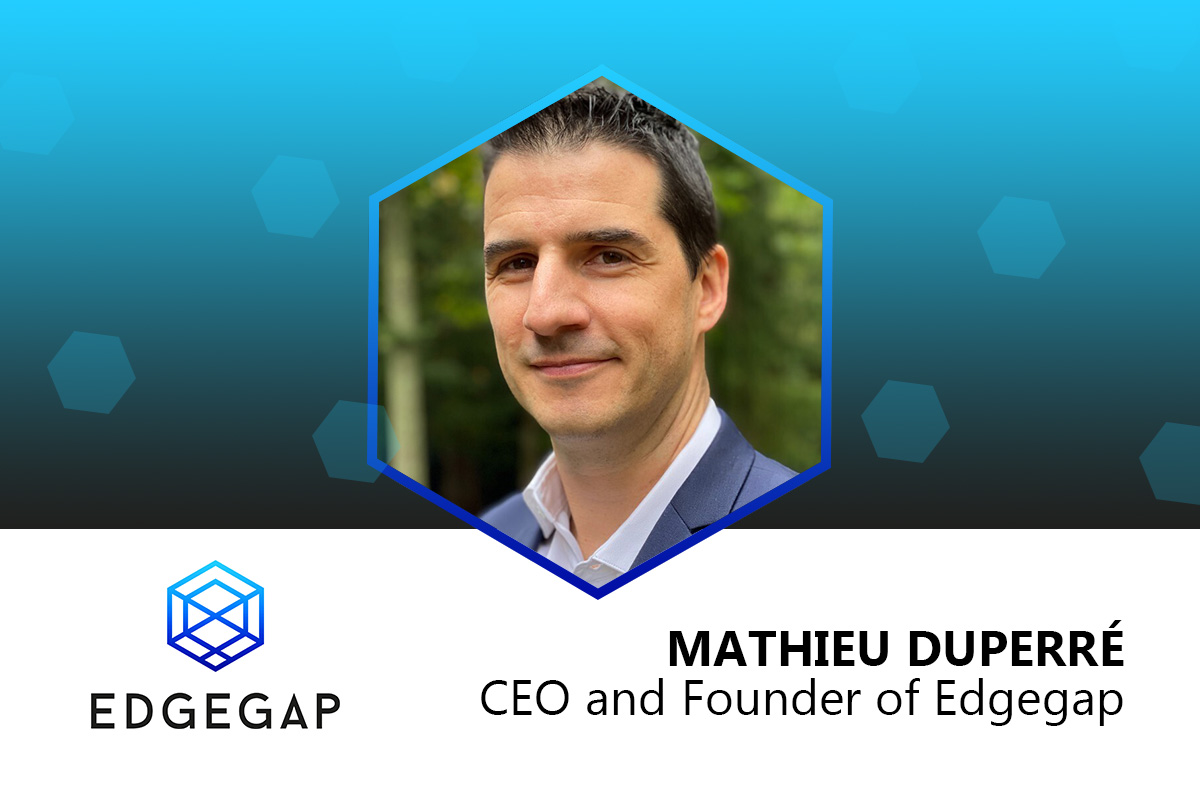 Reading Time:
4
minutes
Mathieu Duperré, CEO and Founder of Edgegap
It's common for video game developers to launch a day-one patch for new releases after their games have gone gold. The growing size of video games means it's inevitable that some bugs will be missed during the QA period and go unnoticed until the game is in players' hands.
Some of the most common issues experienced by game developers at launch are related to network and infrastructure, such as the connection issues causing chaos in Overwatch 2 and Call of Duty: Modern Warfare 2, as some players experience issues connecting to matches. And while there's no way of eliminating lag, latency and disconnects from multiplayer games, developers can minimize the chances of them occurring and the disruption they cause by following a few simple steps.
Plan for the worst, expect the best
For many video game developers, the best-case scenario for the launch of their game – that it's a huge hit and far more people end up playing it than they expected – can also be the worst-case scenario for infrastructure-related issues. An influx of too many players can lead to severe bottlenecking, resulting in lag and connectivity issues. In a worst-case scenario, servers become overloaded and stop responding to requests, usually leaving players unable to connect to online matchmaking.
Another worst-case scenario is planning for big numbers at launch and building the necessary infrastructure to support this, only for your game to launch and have nowhere near the traffic you were expecting. Not only is this a big problem for your bottom line, but things can get worse if you rush your search for an infrastructure provider and forget to read through the T&Cs properly.
Some infrastructure suppliers will onboard new studios on a fixed contract, not letting them scale back if they've overprovisioned their servers. Some infrastructure providers offer a lot of free credits, to begin with, only for those credits to expire after the first few months. Game studios then discover they're responsible for fronting the cost of network traffic, load balancers, clusters, API calls, and many more products they had yet to consider.
With that in mind, try not to sign up for long-term agreements that don't offer flexibility for scaling up or down. Your server setup has a lot to gain by being flexible, and your server requirements will likely change in the weeks following launch as you get a better idea of your player base; under-utilized servers are a waste of money and resources.
Test, test, and test again
You haven't tested your online matchmaking properly if you've tested your servers under the strain of 1000 players, but you're expecting 10,000 or 100,000 at launch. Your load tests are an essential part of planning for the worst-case scenario, and you should test your network under the same strain as if you suddenly experienced a burst in players.
Load testing is important because you'll inevitably encounter infrastructure issues as your network comes under strain. Still, it's only by facing those issues that you can identify them and plan for them accordingly once your game launches.
Similarly, you want to test your game in as many different locations as possible because there's no way of telling where your traffic will be coming from. We've had cases where studios released a very popular game overnight in Chile but needed data centers. Thankfully, you can mitigate issues such as these by leveraging edge computing providers to reduce the distance between your players and the point of connection.
Consider the specific infrastructure needs of your game's genre
Casual games with an optional multiplayer component will have a completely different network requirement to MMORPGs, with thousands of players connected to a centralized world. Similarly, a first-person-shooter with 64-player matchmaking will have a different network requirement than a side-scrolling beat 'em up or fighting game, which often requires custom netcodes due to the fast-paced nature of the combat.
People outside the video game industry assume all video games have similar payloads, but different game genres are as technically different in terms of infrastructure requirements as specific applications.
With that in mind, it's essential for game studios, especially smaller ones, to regularly communicate with infrastructure partners and ensure they've got a thorough understanding of how the multiplayer components of your game will work. A decent infrastructure provider will be able to work with you to not only ensure load testing is carried out correctly but also help diagnose any broader issues.
Too many tools and not enough resources to use them
One thing that large network providers are very good at providing is tools, but these are often complex and require specific knowledge and understanding. It's worth noting that large game studios have dedicated teams of engineers to manage these tools for AAA games with millions of players.
Smaller studios need to be realistic about the number of players they expect for new game releases and their internal resources to manage network and infrastructure-related issues and queries. You should partner with a provider that can handle all of this, so your studio can focus on making the best game possible. The more automation you can plan into your DevOps methodology, the better!
Takeaways for small game studios
While game studios likely encounter many issues as part of their game development journey, working these three pieces of advice into your DevOps pipeline is a sure way of minimizing infrastructure-related headaches.
Don't reinvent the wheel – We've seen many studios trying to build bespoke systems rather than automate and use what's already out there. If you can develop your netcode, engine and manage your Kubernetes, that's great! But is it necessary, or is building these things from scratch just going to create trouble further down the line?
Understand your workflows – Plan for everything, use tech-agnostic vendors to remain flexible, get real-time visibility and logs for your matchmaking traffic, and have a 24/7 support plan for when your game is live. The more potential problems you're aware of, the better.
Load testing your game – Build tiny tools and scripts to generate as much traffic as you can, breaking your system as often as possible.
PartnerMatrix inks new affiliate channel deal with AdmiralBet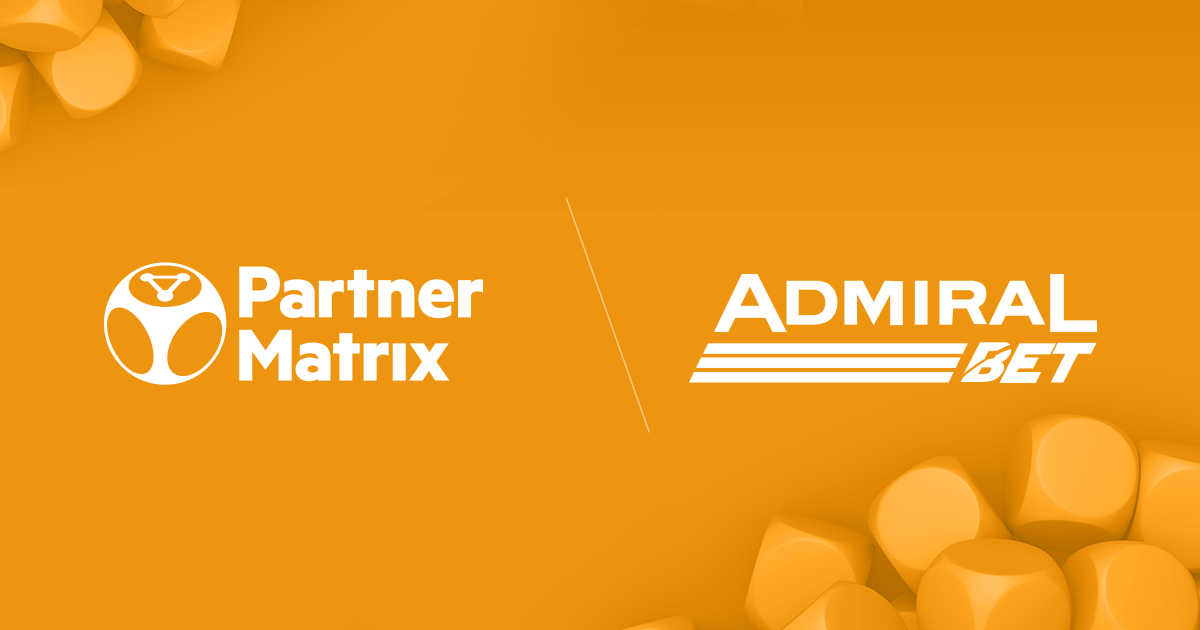 Reading Time:
< 1
minute
PartnerMatrix is proud to announce a new partnership with the established Serbian sports betting and casino platform, AdmiralBet.
Together with PartnerMatrix, AdmiralBet has launched its secure and modern affiliate channel, allowing partners and affiliates to raise the brand's awareness by showcasing its products to a broader audience and engaging relevant traffic.
AdmiralBet is famous for its rich and modern gaming platform, gaining popularity in the Serbian market with its cutting-edge online sports betting offers. The brand also covers casino verticals while keeping clients active with numerous interesting bonuses and tournaments.
Levon Nikoghosyan, CEO of PartnerMatrix, comments: "Thanks to this agreement, PartnerMatrix is not only partnering with an established and respected brand but also entering the Serbian market, which already has a developed and legislated gaming market. With our latest features and system updates, we are looking forward to a productive cooperation with AdmiralBet's team.
"AdmiralBet is well-known for its dynamic and modern sports betting solutions, and with the help of PartnerMatrix, I believe the company will create a more efficient traffic generating strategy, greatly expanding their audience."
Milan Djurmez, Head of Online Gaming at AdmiralBet, adds: "Affiliate Marketing is a new channel for us, but one that we reckon is an absolute necessity for enhancing our outreach. PartnerMatrix seemed to be the software that fit our needs the best and ticked all the boxes. We're all-in with this, and I'm sure that the results will be worthy of all efforts and investments."
Gift & Go Signs Deal with Light & Wonder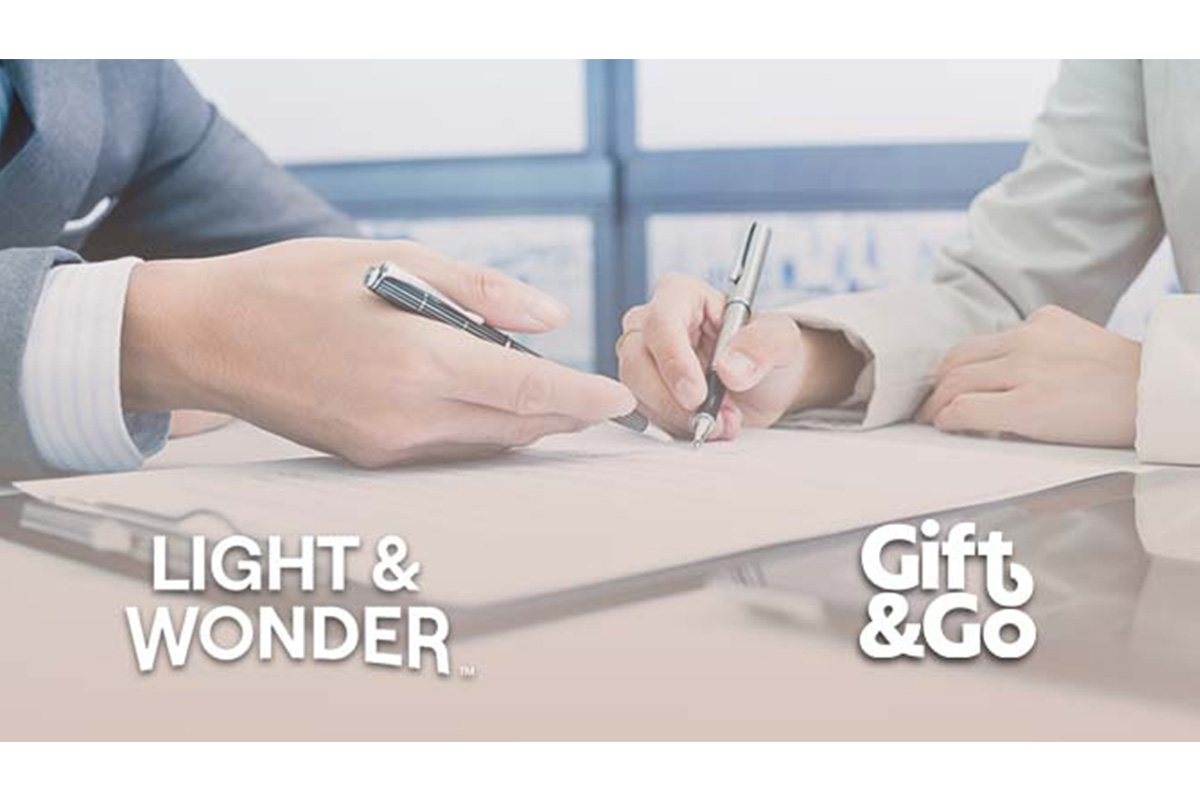 Reading Time:
< 1
minute
Gift & Go has finalised a long-term extension to its partnership with a subsidiary of Light & Wonder to continue its growth and expand its revolutionary gifting technology software across U.S. markets.
The three-year agreement will further enhance Light & Wonder's position as a global leader in land-based casino ecosystems and cross-platform game experiences.
Light & Wonder's successful PLAYER BOUTIQUE was created in partnership with Gift & Go. Currently deployed in over 70 casino sites across the US, it drives a unique player reward and loyalty experience for operators.
Casinos can quickly implement powerful promotions to boost footfall and increase engagement, while players can earn and redeem rewards based on multiple triggers, and then select the gifts most relevant to them.
Jon Reuben, Gift & Go Co-Founder, said: "PLAYER BOUTIQUE has had incredible market penetration across the U.S. and our collaboration with Light and Wonder has transformed the way land-based casinos reward their players. We're so excited to build on our partnership, using Gift & Go's unique technology to deliver a truly unique gifting on demand experience."
Bill Bachman, Director of Consulting & Gifting Services at Light & Wonder, said: "The seamless integration between casino technology and AMAZON fulfilment is one of our biggest strengths, and we couldn't do that without Gift & Go. They help us execute that flawless process and together we deliver on that unique gifting experience, along with the best customer support ever seen in the industry."
The new three-year agreement will see Gift & Go and Light & Wonder continue to roll out the innovative software that provides a transformational reward experience for both operators and players.