Inspired Launches V-Play Soccer 3.0 with Kaizen Gaming for the Greek Market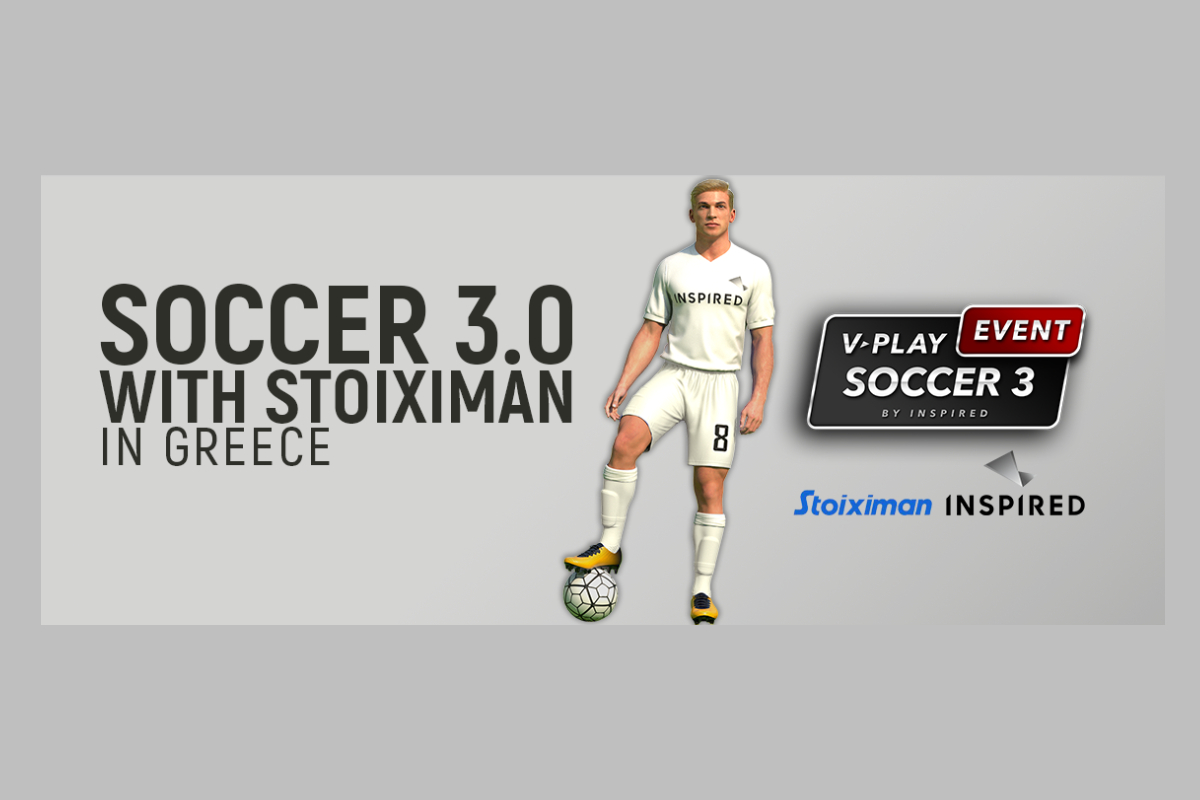 Reading Time:
2
minutes
Inspired Entertainment, Inc. announced that it has launched V-Play Soccer 3.0™ online in Greece on www.stoiximan.gr. Kaizen Gaming, one of the fastest-growing Game-Tech companies in Europe that operates in Greece and Cyprus under the Stoiximan brand and in Germany, Romania, Portugal and Brazil under the international brand Betano, is launching three channels of Soccer initially, including versions of the English League, a European League (featuring teams which Stoiximan and Betano sponsors) and a European National teams Soccer competition, which will be quickly followed by a version of the Greek League. Stoiximan will be heavily promoting Virtual Soccer in the run up to the Euro 2020 Soccer tournament which takes place from June 11, 2021 through July 11, 2021. Soon thereafter, Inspired will launch V-Play Basketball, both US and European variants, followed by additional phases of content launches planned for 2021.
"This is our first Virtuals launch with Kaizen Gaming and we are very excited to kick it off with Soccer 3.0 in the run up to the Euro 2020 Soccer tournament," said Brooks Pierce, President and Chief Operating Officer of Inspired. "Kaizen has done a great job on the marketing and promotions leading up to the launch and we are confident this will be a big hit, based on the popularity of our Virtuals in Greece. Greece has been a standout region for our Virtuals products and launching our latest content into this market is a key strategic initiative in 2021."
Inspired's Virtual Soccer and Basketball games have been the top performers in Greece and this online launch brings Inspired's best-in-class Virtual Sports content directly to customers both online and on mobile via the official website of Stoiximan in Greece, stoiximan.gr. Kaizen Gaming and Inspired will further strengthen their collaboration by launching in more markets that Kaizen Gaming operates in the upcoming months.
"Our partnership with Inspired highlights our commitment to continuously offer innovative products to our customers. We are very impressed with how Inspired has tailored their Virtuals to the Greek market through their longstanding presence in the retail market and we are ecstatic to launch V-Play Soccer 3.0 right in time for the Euro 2020 Soccer tournament. We are looking forward to our customers experiencing the amazing graphics and unique betting opportunities on offer within Inspired's Virtual Sports," said Vangelis Kalloudis, Virtual Sports Manager of Kaizen Gaming.
Playson & FRIENDS launched to celebrate success with partners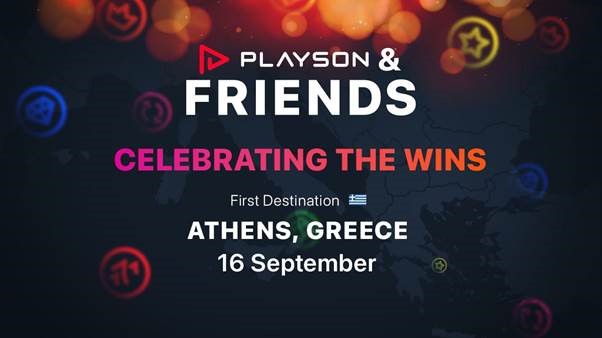 Reading Time:
2
minutes
To commemorate Playson's impressive commercial performance in 2022, the company has launched 'Playson & FRIENDS' – a partner-focused initiative that sees the supplier honouring its global network of partner operators.
Uniting Playson with its major collaborators, the launch demonstrates the supplier's appreciation of leading operators which continue to trust its exciting portfolio of casino games and promotional tools.
There will be a series of events in key regions, with a range of social activities planned. Each social gathering will guarantee a unique and delightful communal experience.
The first 'Playson & FRIENDS' event takes place in Athens, Greece in September at the Stanley Hotel's Cloud 9 Roof Bar. It follows the company's recent victory at SiGMA's Balkans/CIS Gaming Awards, where Playson was crowned the Best Game Provider of the Year, highlighting the supplier's thrilling product output and ability to engage a wide variety of players across the region.
Tamas Kusztos, Chief Commercial Officer at Playson, said: "We've been very pleased with our performance this year, and therefore it's only natural to thank those that helped make our success possible. Our network of partner operators has grown exponentially, and we really appreciate their hard-work and support.
"The first event takes place in Greece and allows us to celebrate our success in key regions which have served us well and seen us establish ourselves as one of the leading slot developers in this part of Europe."
Christos Zoulianitis, Senior Account Manager at Playson, added: "Our delightful group of partners have allowed us to expand rapidly, giving us the chance to captivate more players across the world.
"Therefore, we've launched this exciting initiative to thank them for their unrivalled loyalty, giving them an entertaining and social evening. We're looking forward to welcoming all of our special guests, in what will be a fantastic and pleasant evening."
Future 'Playson & FRIENDS' events will be announced in due course. Should you have any questions, please contact your dedicated Account Manager, or email at [email protected]
ESA Gaming makes Greek debut with Betshop deal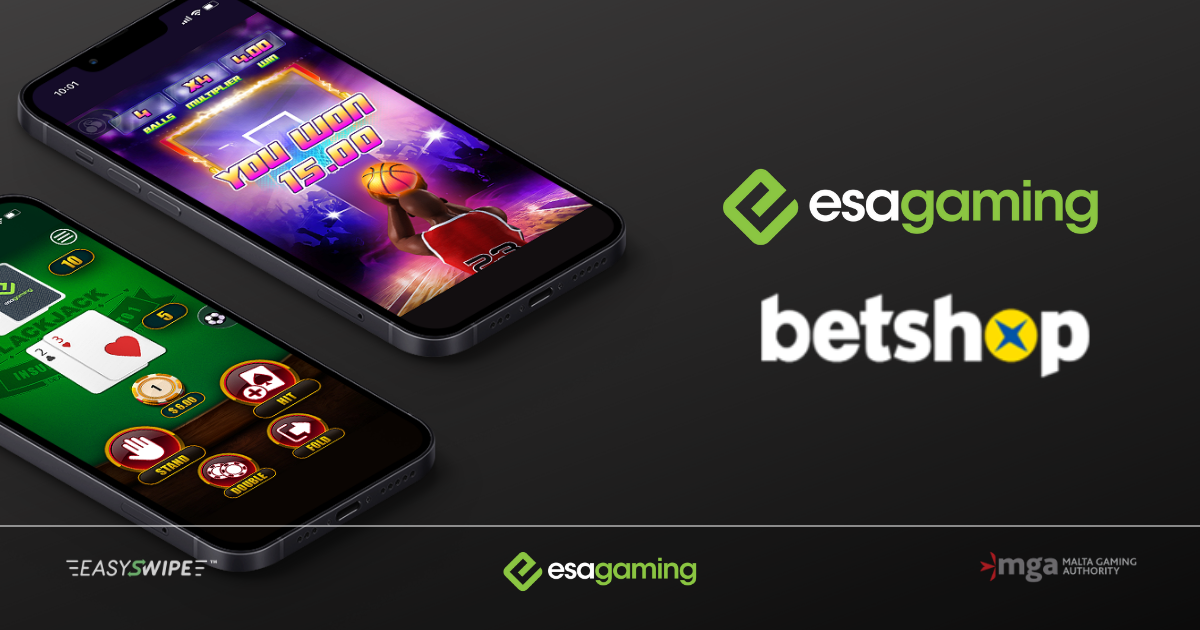 Reading Time:
< 1
minute
ESA Gaming, the innovative games provider, has entered the Greek market for the first time after taking its content live with Betshop.
The agreement has seen ESA Gaming's full portfolio of EasySwipe™ titles made available to the operator's customers, headlined by the popular Goal Mine, Joker Poker and Basketball Mine.
ESA Gaming's pioneering EasySwipe™ product allows operators to increase their cross-selling capacity between sportsbook and casino without cannibalising revenue channels. This enables them to increase engagement and player loyalty, through simple, swipe-in titles.
The market entry with Betshop is an important milestone for the provider, as it continues to expand its footprint in European markets. The deal follows major commercial integrations in Italy in recent months, and the supplier also holds licences and certifications in Portugal, Sweden, Romania Denmark and Colombia.
Maria Luisa Malfasi, Business Development Manager at ESA Gaming, said: "Taking our games live in Greece for the first time is hugely exciting for us, and we're very proud to have achieved this milestone.
"We are extremely bullish about the potential for our non-traditional gaming products in the Greek market, and look forward to our first foray into the region."
Effie Tsekoura, Casino Manager for Betshop.gr, said: "ESA Gaming's unique EasySwipe™ titles are perfectly designed for cross-sell, sitting at the junction of sportsbook and casino, so it made perfect sense for us to partner with them.
"It's an innovative, exciting range of titles and we're looking forward to seeing how they are received by our players."
BETSSON SUPPORTS RESPONSIBLE AND SAFE GAMBLING IN GREECE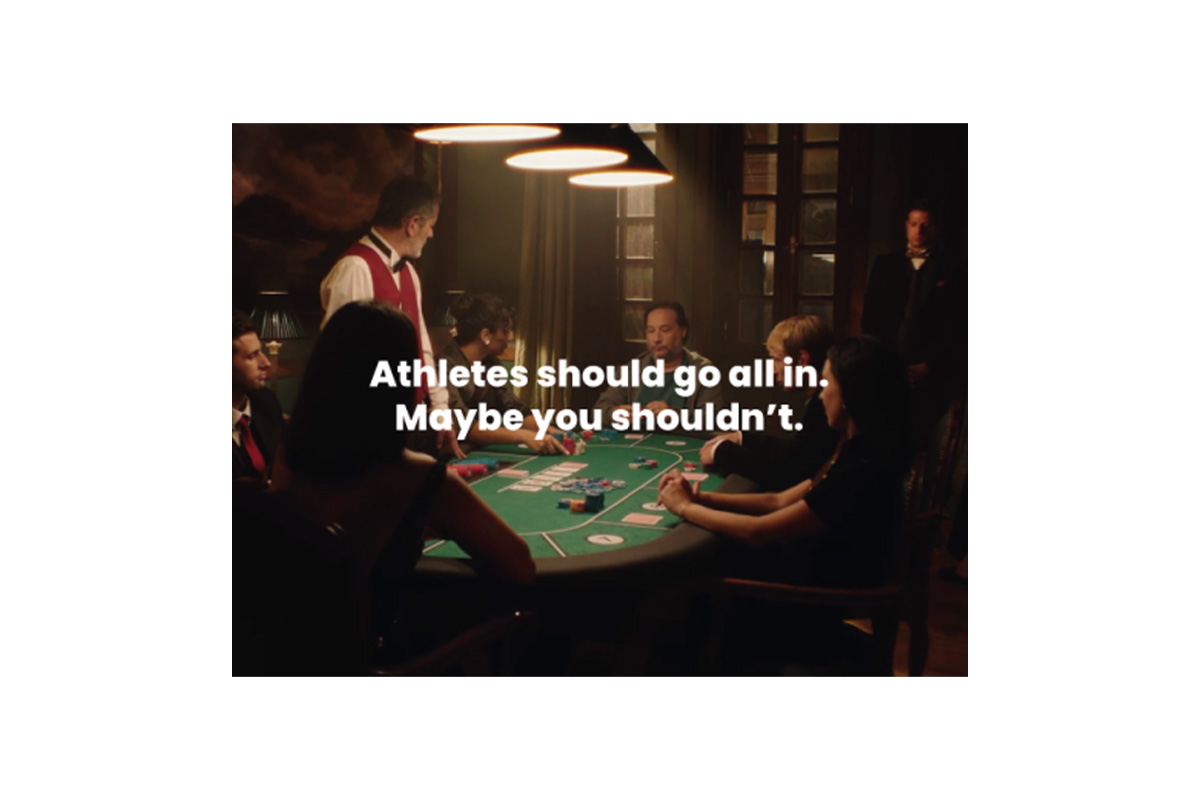 Reading Time:
< 1
minute
For Betsson, protecting players from potential risks that may occur from excessive gambling, is one of its main focus areas.
With the new campaign's leading message being that, "Athletes should go all in. Maybe you shouldn't.", Betsson encourages customers to set boundaries and reminds them that the game is only fun when played responsibly.
Watch the Betsson new campaign video (in Greek):
Betsson has further strengthened its commitment to responsible gambling in Greece with the creation of the Betsson Foundation.
The Foundation's site is completely independent from betsson.gr and promotes tips on safe and responsible gaming https://betssonfoundation.gr/. The site allows users to access a self-assessment tool to evaluate their personal gaming habits as well as learn more about the warning signals and risks of problem gambling. The new site also lists the multiple social impact initiatives that Betsson organises in Greece.
Through the Betsson Foundation, donations will be given to non-profit organizations in the fields of education, health, and sports. It will also support programs that are expected to bring significant, lasting, and positive results to society.
This specific initiative of Betsson confirms its commitment to the principles of Responsible Gaming, the creation of a safe environment for its customers and the company's commitment in making a positive impact in society.