Inspired Launches V-Play Soccer 3.0 with Kaizen Gaming for the Greek Market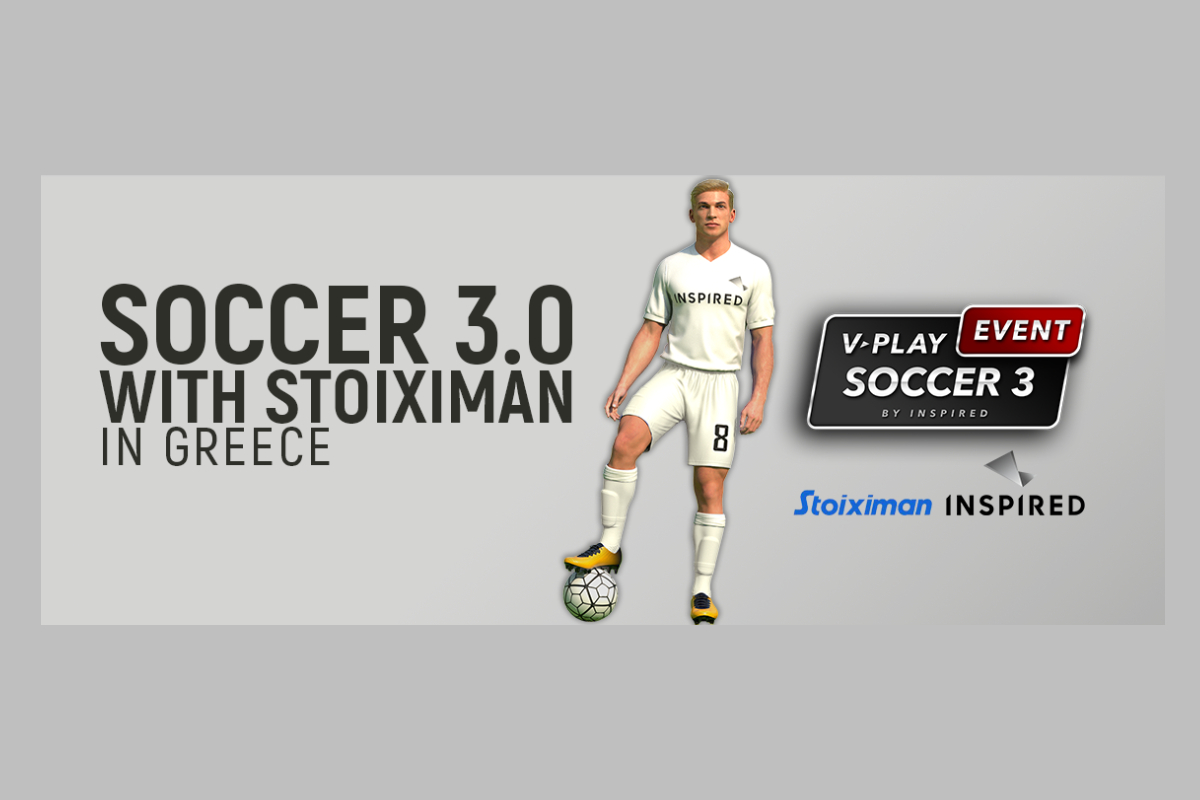 Reading Time:
2
minutes
Inspired Entertainment, Inc. announced that it has launched V-Play Soccer 3.0™ online in Greece on www.stoiximan.gr. Kaizen Gaming, one of the fastest-growing Game-Tech companies in Europe that operates in Greece and Cyprus under the Stoiximan brand and in Germany, Romania, Portugal and Brazil under the international brand Betano, is launching three channels of Soccer initially, including versions of the English League, a European League (featuring teams which Stoiximan and Betano sponsors) and a European National teams Soccer competition, which will be quickly followed by a version of the Greek League. Stoiximan will be heavily promoting Virtual Soccer in the run up to the Euro 2020 Soccer tournament which takes place from June 11, 2021 through July 11, 2021. Soon thereafter, Inspired will launch V-Play Basketball, both US and European variants, followed by additional phases of content launches planned for 2021.
"This is our first Virtuals launch with Kaizen Gaming and we are very excited to kick it off with Soccer 3.0 in the run up to the Euro 2020 Soccer tournament," said Brooks Pierce, President and Chief Operating Officer of Inspired. "Kaizen has done a great job on the marketing and promotions leading up to the launch and we are confident this will be a big hit, based on the popularity of our Virtuals in Greece. Greece has been a standout region for our Virtuals products and launching our latest content into this market is a key strategic initiative in 2021."
Inspired's Virtual Soccer and Basketball games have been the top performers in Greece and this online launch brings Inspired's best-in-class Virtual Sports content directly to customers both online and on mobile via the official website of Stoiximan in Greece, stoiximan.gr. Kaizen Gaming and Inspired will further strengthen their collaboration by launching in more markets that Kaizen Gaming operates in the upcoming months.
"Our partnership with Inspired highlights our commitment to continuously offer innovative products to our customers. We are very impressed with how Inspired has tailored their Virtuals to the Greek market through their longstanding presence in the retail market and we are ecstatic to launch V-Play Soccer 3.0 right in time for the Euro 2020 Soccer tournament. We are looking forward to our customers experiencing the amazing graphics and unique betting opportunities on offer within Inspired's Virtual Sports," said Vangelis Kalloudis, Virtual Sports Manager of Kaizen Gaming.

iSoftBet secures Greece supplier licence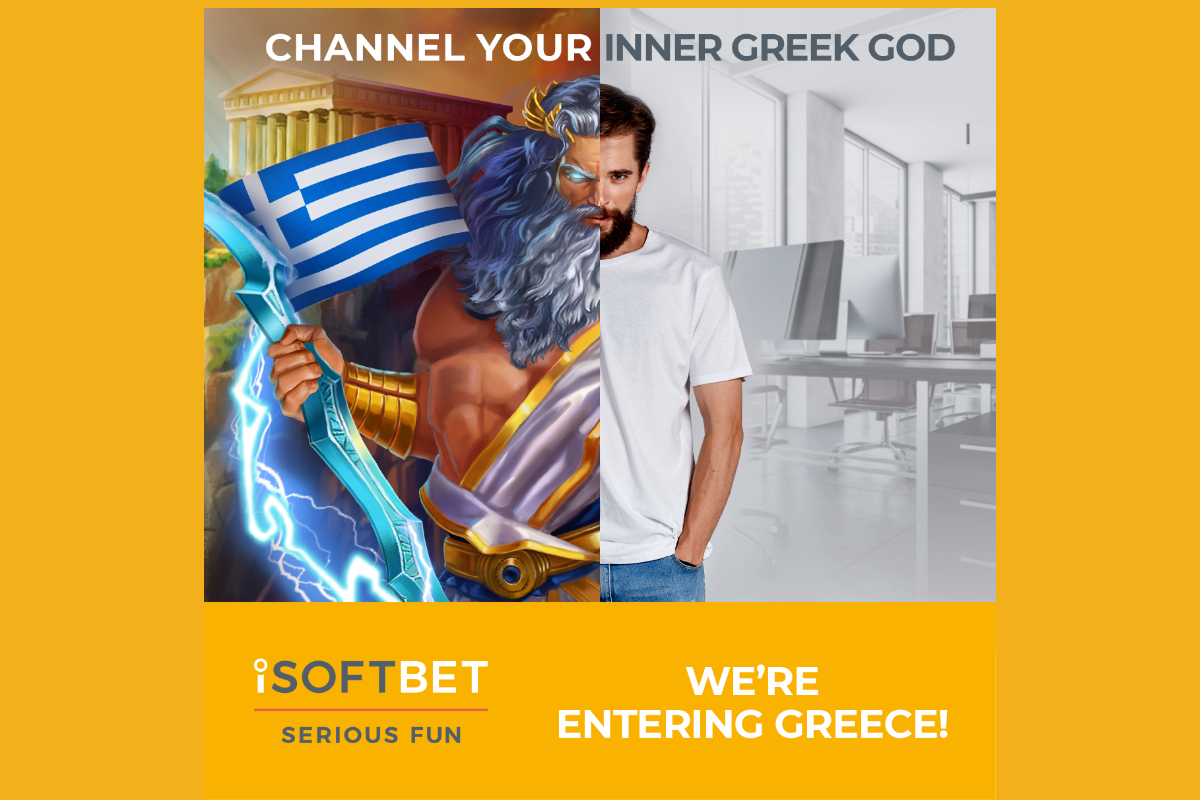 Reading Time:
2
minutes
Award-winning content and platform provider to supply multiple tier one operators ahead of summer 2021 opening – iSoftBet's 20th regulated market
iSoftBet, the leading online games supplier and content aggregator, has been granted a licence to supply its award-winning content and GAP aggregation platform to regulated operators in the newly regulating Greek market by the Hellenic Gaming Commission (HGC).
The A2 Greek licence will enable iSoftBet to offer both its proprietary and third-party content to Greek licensed operators such as Betsson, Stoiximan, Interwetten, and GVC via its GAP platform starting this summer.
The future Greek opening will mean iSoftBet will be active in 20 regulated markets with the supplier providing some of the largest operators with top performing casino games and the quickest route to market via its GAP aggregation platform.
The company has a long track record of compliance excellence winning the Compliance Outstanding Achievement Award at the 2020 VIXIO Global Regulatory Awards, the most prestigious compliance accolade in the gaming industry.
iSoftBet was named the winner in the category following an outstanding 12 month focus on becoming one of the most compliant and successful suppliers across established and newly regulated markets.
Its compliance team has been at the forefront of managing a raft of changes to existing legislation including finalising certification in multiple countries such as Sweden, Switzerland, Malta, and Colombia in the last two years, a huge accomplishment with only a few suppliers achieving this level of global compliance excellence and coverage.
Mark Halstead, Compliance Manager at iSoftBet said: "We are very proud to be awarded our Greek license and will look to continue improving our compliance programme further with new and upcoming marketing requirements for our games as these are announced.
"This is another landmark moment for the business showing how ahead of the curve we are in entering the latest regulated and regulating markets with the biggest brands. We're looking forward to launching and showcasing our content and platform power in Greece."
Federica Faggiano, Chief Commercial Officer at iSoftBet said: "We continue to lead the way in compliance excellence, and I'm delighted we will soon be able to offer all our market-leading products in Greece, a market that has huge growth potential.
"Securing licences in emerging markets such as Greece will enable us to do what we do best; offer leading operators the full spectrum of our high-quality proprietary and third-party content, and both launch and accelerate their local brand presence with maximum speed and efficiency via our proven GAP platform and innovative player engagement tools."
BETIXON LANDS MILESTONE DEAL WITH NOVIBET TO LAUNCH GAMES IN NEW GREEK MARKET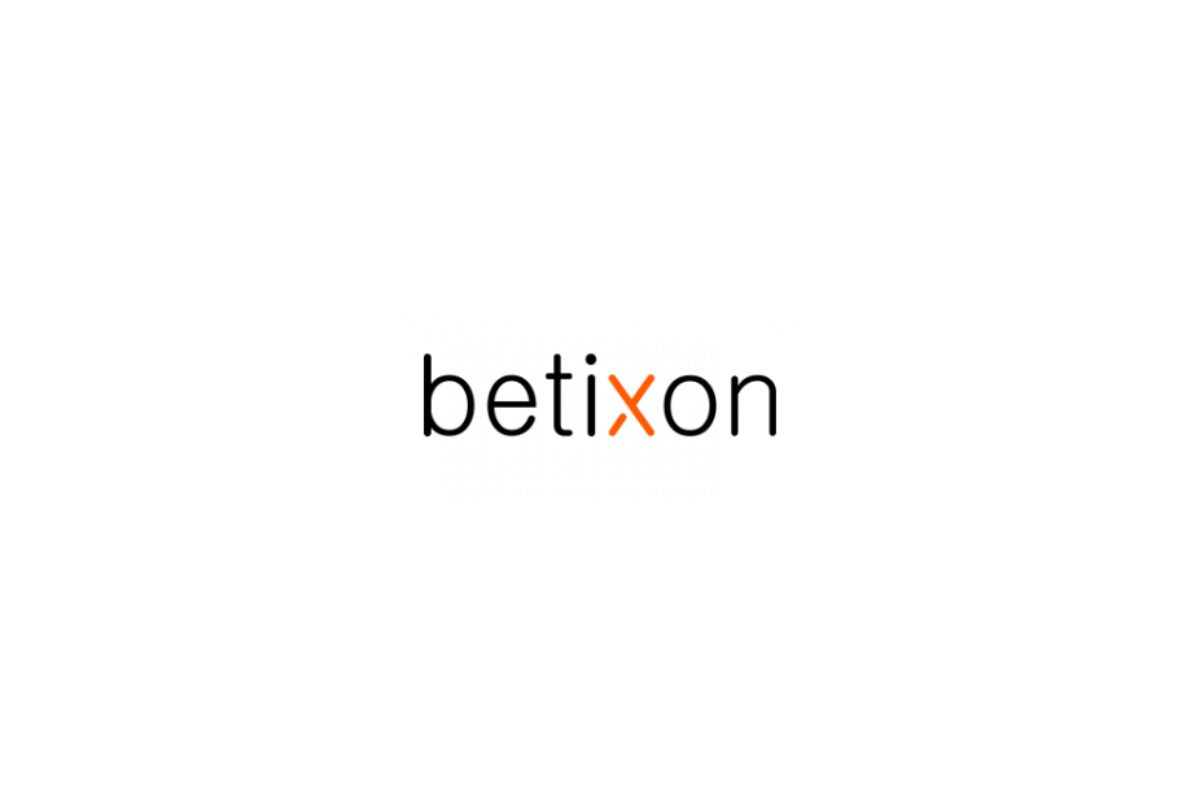 Reading Time:
2
minutes
The deal marks the debut of Betixon content in the new Greek licensing regime.
Mobile gaming specialist Betixon has sealed a landmark deal with leading sports betting operator Novibet that will see Betixon's games appear for the first time in the new regulation regime in Greece.
In October 2019, the Greek parliament passed new laws to reform and regulate the online gambling market. The Hellenic Gaming Commission began issuing new licenses this year.
Novibet is a leading operator in both the UK and the new Greek market. The sports betting specialist has built a diverse casino platform, and the new deal represents its commitment to offering best-in-class casino products.
Under the terms of the deal, Novibet will have access to Betixon's full portfolio of multiplatform casino games, fully tailored for the Greek market. These include top titles such as Boots of Luck, Wild Wolf and Age of Halvar, and the wildly popular Fortune Breakers series.
For Betixon, the deal represents its commitment to supporting newly regulated online gaming jurisdictions and to increasing its footprint across legal markets globally. The young company has built a network of strategic partnerships that have helped to increase distribution of its striking and innovative portfolio of games.
Lior Cohen, Co-founder and CTO of Betixon said: "This is a major milestone for us. We're thrilled to be able to provide our games to the Greek market and it's great that we can do it with Novibet, one of the leading operators. We want to be among the first to enter new markets as they regulate, and we think Greece is an exciting prospect with plenty of growth potential.
"We're happy to work closely with the brand to ensure they will get premium exclusive and branded content on top of our growing top performing portfolio."
Dimitris Argyriou, Business Development Manager at Novibet said: "Betixon are doing some of the most imaginative things in the gaming arena right now and their games achieve the high level of quality and engagement we want for our Greek customers. At Novibet we stay focused on providing the most personalised gaming experience to our members, which starts with offering them the most appealing content. I strongly believe that we will achieve great things together in this exciting market."
Permanent License In Greece For Online Betting And Casino To B2B GAMING SERVICES (MALTA) LTD (www.betshop.gr)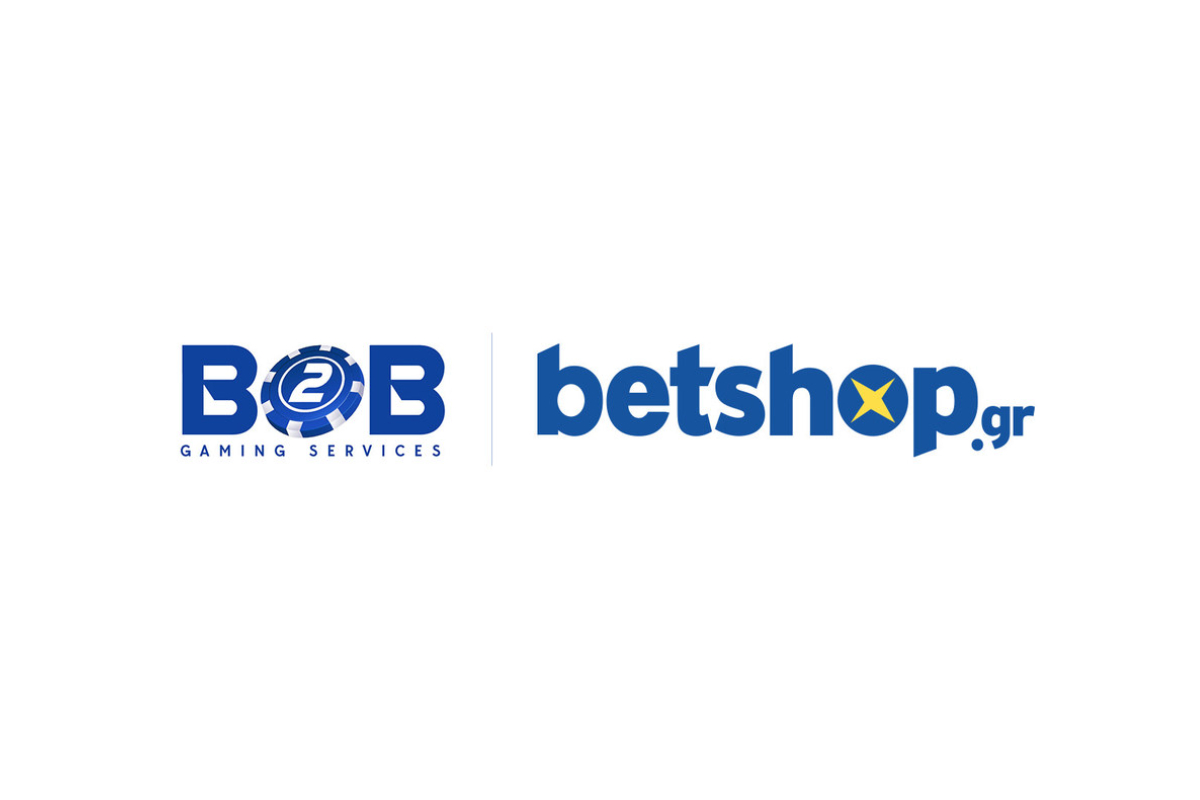 Reading Time:
2
minutes
B2B GAMING SERVICES (MALTA) LTD (www.betshop.gr) obtained a permanent license in Greece for online betting, casino, and other games, following a decision of the Hellenic Gaming Commission (HGC).
On the permanent licensing of the Company in Greece, its founder and international entrepreneur Mr. Gabriel Chaleplis, offered the following statement:
"Our efforts are always focused on the responsible and innovative offer of technology services to ensure and satisfy the online market, while at the same time we continue to increase our social footprint, with consistency and respect for society and the Greek state. The Hellenic Gaming Commission has shown professionalism and high co-operation throughout this complex process, and we should all highlight and thank them for that. We understand licensing under the new permanent regulatory framework as a reward for our decision that our Company cannot be absent from Greece. At the same time, we see it as an opportunity to continue our offer for the benefit of online players, society, and the State. We are here with our twenty-five years of experience, and we continue. "
B2B GAMING SERVICES (www.b2bgamingservices.com), a leading force in Europe for 25 years, is the platform and "action space" of the popular and rapidly growing www.betshop.gr, an environment that hosts thousands of betting options for sports betting, casino and games selected from leading international providers, with games that are constantly updated, while the overall gaming experience is accompanied by innovations that enhance the overall value of the services offered, including its unparalleled customer service, promptness of payments and player protection.
The process for the permanent licensing of online betting and gaming providers, began in October 2019 with the institution of the new Law by the Greek Parliament.
The licenses are issued by the Greek Licensing Authority ("Hellenic Gaming Commission"), in accordance with the new law 4635/2019 and the subsequent regulatory framework which "closed" a permanent backlog that existed since 2011, as in this market has been in force since then a transitional temporary licensing regime for online gaming.
The new permanent licenses have a duration of 7 years, the online betting market is open to new Companies, in addition to those temporarily licensed since 2011 who had the right to apply, while the Greek market shows significant dynamics and growth in recent years and is being considered among the most promising globally.