Inspired Launches V-Play Soccer 3.0 with Kaizen Gaming for the Greek Market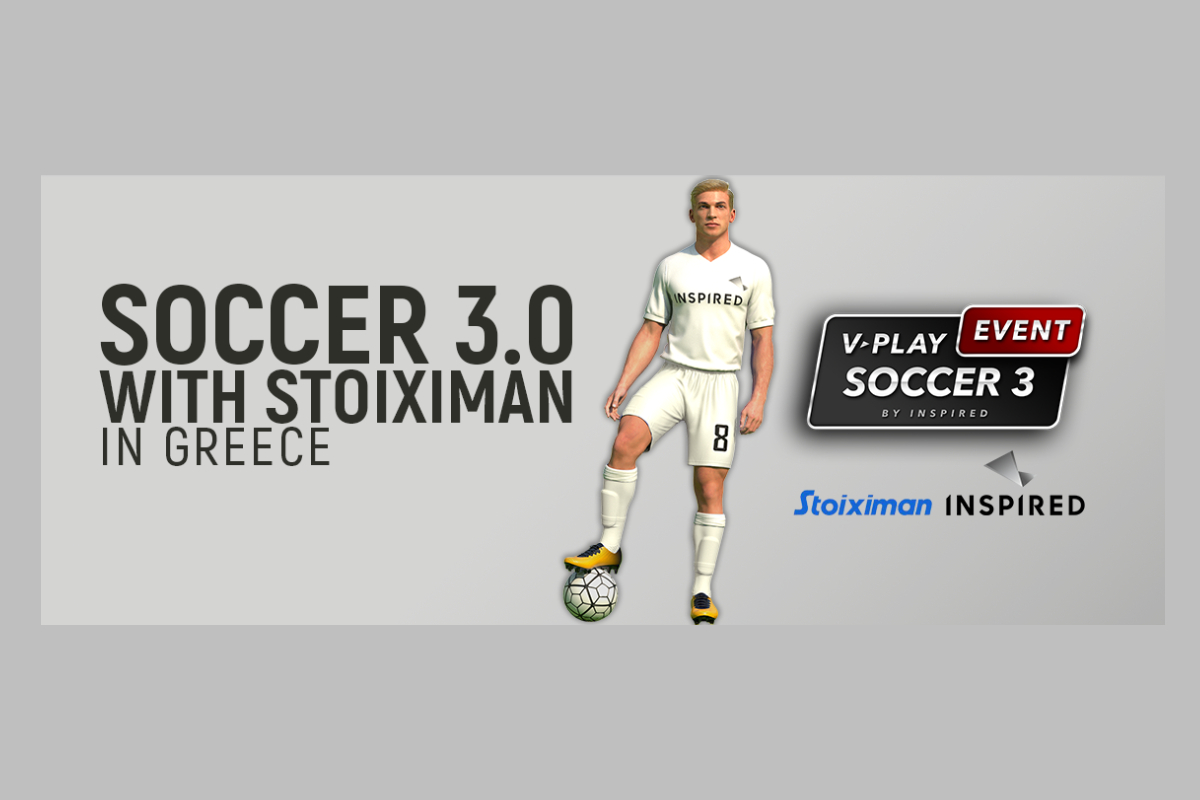 Reading Time:
2
minutes
Inspired Entertainment, Inc. announced that it has launched V-Play Soccer 3.0™ online in Greece on www.stoiximan.gr. Kaizen Gaming, one of the fastest-growing Game-Tech companies in Europe that operates in Greece and Cyprus under the Stoiximan brand and in Germany, Romania, Portugal and Brazil under the international brand Betano, is launching three channels of Soccer initially, including versions of the English League, a European League (featuring teams which Stoiximan and Betano sponsors) and a European National teams Soccer competition, which will be quickly followed by a version of the Greek League. Stoiximan will be heavily promoting Virtual Soccer in the run up to the Euro 2020 Soccer tournament which takes place from June 11, 2021 through July 11, 2021. Soon thereafter, Inspired will launch V-Play Basketball, both US and European variants, followed by additional phases of content launches planned for 2021.
"This is our first Virtuals launch with Kaizen Gaming and we are very excited to kick it off with Soccer 3.0 in the run up to the Euro 2020 Soccer tournament," said Brooks Pierce, President and Chief Operating Officer of Inspired. "Kaizen has done a great job on the marketing and promotions leading up to the launch and we are confident this will be a big hit, based on the popularity of our Virtuals in Greece. Greece has been a standout region for our Virtuals products and launching our latest content into this market is a key strategic initiative in 2021."
Inspired's Virtual Soccer and Basketball games have been the top performers in Greece and this online launch brings Inspired's best-in-class Virtual Sports content directly to customers both online and on mobile via the official website of Stoiximan in Greece, stoiximan.gr. Kaizen Gaming and Inspired will further strengthen their collaboration by launching in more markets that Kaizen Gaming operates in the upcoming months.
"Our partnership with Inspired highlights our commitment to continuously offer innovative products to our customers. We are very impressed with how Inspired has tailored their Virtuals to the Greek market through their longstanding presence in the retail market and we are ecstatic to launch V-Play Soccer 3.0 right in time for the Euro 2020 Soccer tournament. We are looking forward to our customers experiencing the amazing graphics and unique betting opportunities on offer within Inspired's Virtual Sports," said Vangelis Kalloudis, Virtual Sports Manager of Kaizen Gaming.

Casino Loutraki boasts the latest NOVOMATIC games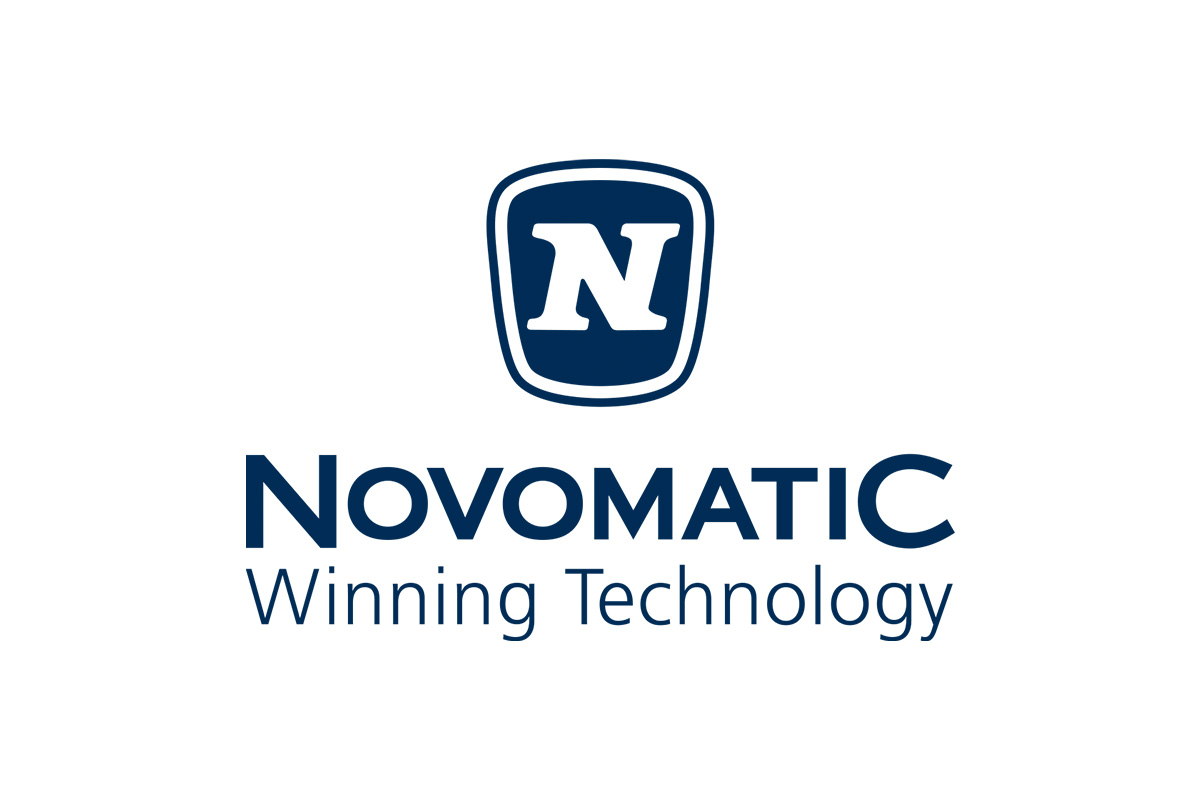 Reading Time:
2
minutes
A recent product installation brought a well-diversified choice of NOVOMATIC cabinets, games and Progressives to the luxurious Casino Loutraki in Greece. Delivery and implementation were accomplished in record time and the new products now add an attractive new choice of games to the slot floors of one of Europe's largest casinos.
The latest supply of NOVOMATIC gaming machines found their place of action at one of Europe's largest casinos, which is part of the 5-star resort Club Hotel Casino Loutraki. The management of Casino Loutraki is committed to always offering the latest innovations on the slot floor, which currently comprises 696 slots and 40 Roulette ETGs including 12 highly attractive Linked Progressives.
A new bank of ten PANTHERA™ 2.27 machines featuring the thrilling THUNDER CASH™ Link enhance the casino's jackpot offer with a Linked Progressive across the titles Emperor's China™, The Great Conqueror™ and Empress of the Pyramids™. Presented in NOVOMATIC's best-selling multi-screen upright cabinet and with high-visibility jackpot signage, the bank makes a distinct footprint on the main slot floor. Another broad bank of V.I.P. Lounge™ 2.32 machines feature the Impera-Line™ HD Edition 6 multi-game mix with 56 titles, including classics, fruit games and proprietary Impera games. To complete the installation, 14 NOVOSTAR® SL 2.24 cabinets comprise a third new machine bank featuring Premium-V+ Gaminator® editions 5, 6 and 7. All machines have been arranged so as to comply in the best way possible with the current COVID-19 safeguarding protocols.
Kenan Bajram, Sales Manager NOVOMATIC Global Sales, said: "During the peak holiday season, we managed to produce, deliver and install 34 machines exactly according to customer specifications in just under six weeks. I am very happy that we were able to keep our promise within this tight schedule. We are now leaving a great footprint on the Greek market – in a renowned casino and with an excellent selection of our latest products. I would like to thank the team at Casino Loutraki for their support and great teamwork."
Sokratis Charitatos, General Manager & Director of Casino Operations Casino Loutraki, said: "We actually didn't think that this installation would be completed in such an extremely short time. Yet NOVOMATIC kept their word and proved to be an exceptionally good partner: All our wishes have been fulfilled, and the first weeks of operation prove that our players love the new games. Based on this experience, we will certainly extend our NOVOMATIC offer in the near future."
TCSJOHNHUXLEY'S A PLUS SHUFFLER® APPROVED BY THE HELLENIC GAMING COMMISSION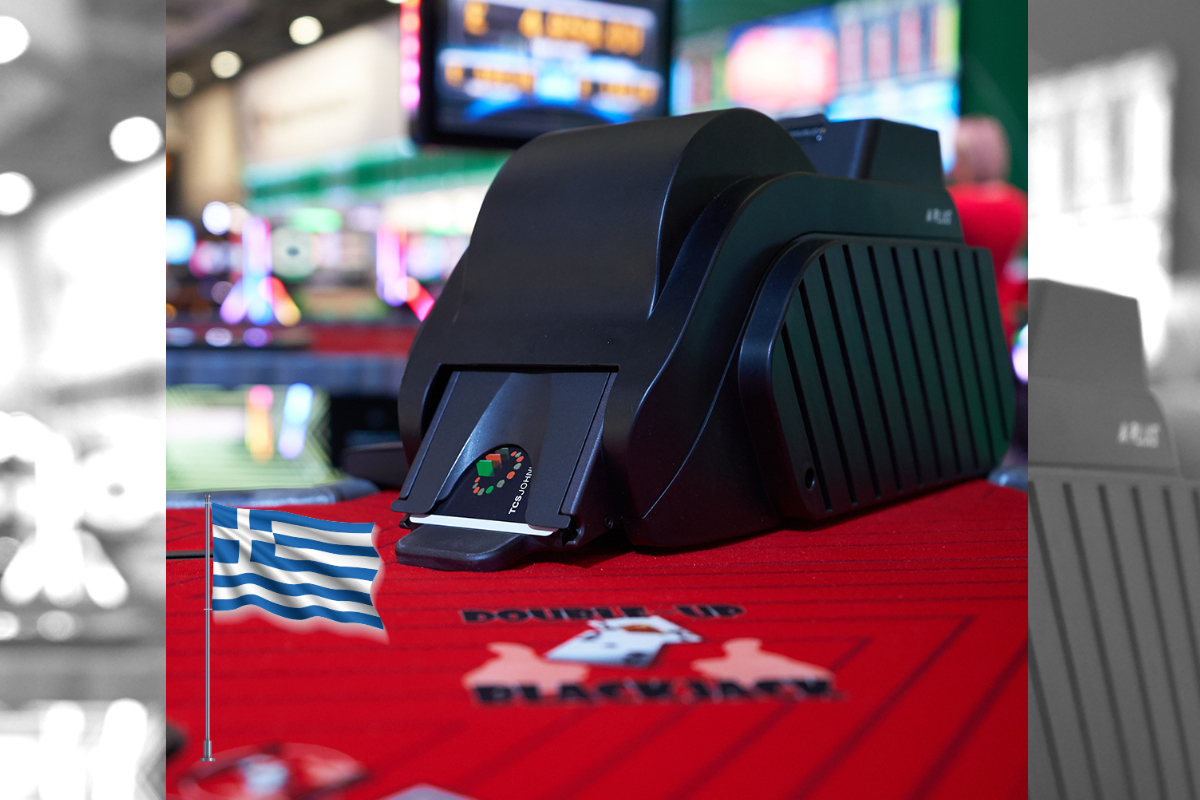 Reading Time:
< 1
minute
TCSJOHNHUXLEY is pleased to announce the Hellenic Gaming Commission has recently certified approval to supply the A Plus Shuffler® to the Greek casino market.
As a leader in its field, the A Plus Shuffler® provides operators with a robust, reliable and truly flexible shuffler suitable for all card game requirements, that will increase game speed, hand rate and ultimately revenue. Available with Poker and Blackjack shoe configurations, the A Plus Shuffler® can deliver a continuous supply of cards from one to eight decks or can deliver composite hands of one or more cards in turn. Compatible with plastic, paper and plastic coated cards, including embossed cards, the A Plus Shuffler® can handle any cards currently on the market.
The A Plus Shuffler® also requires limited training as the easy-to-use prompts guide the user throughout the dealing process, ensuring any training for new staff to the unit will only take a matter of minutes.
Nicci Smith, TCSJOHNHUXLEY Managing Director for Europe comments, "We are delighted to receive approval from the Hellenic Gaming Commission, which now paves the way for an extensive roll out across the Greek market. The A Plus Shuffler® has already established a strong presence in the market globally for its versatility, ease of use and reliability and will undoubtedly be a popular choice for casino in the region."
Playson expands in Greece via Fonbet deal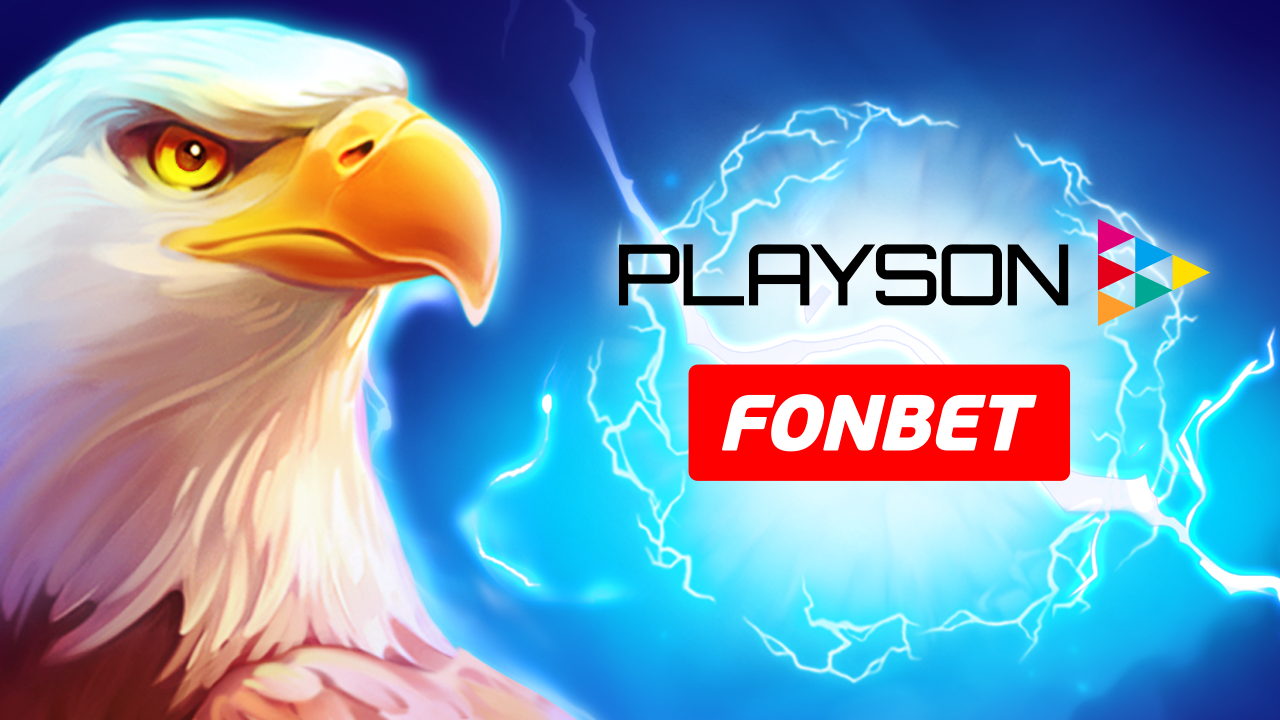 Reading Time:
< 1
minute
Casino games and software developer Playson has entered into an agreement to supply its games to Fonbet, in a move which extends the company's footprint in the regulated market of Greece.
European operator Fonbet recently obtained a Greek licence and has since launched its new online site within the country.
As part of the new partnership, Playson will launch all 30 games that are certified for the market, including popular titles such as Legend of Cleopatra Megaways™, Hand of Gold and Hot Coins: Hold and Win.
This latest deal demonstrates the momentum the games developer is building within the newly-regulated marketplace after securing its supplier licence earlier this year. Playson's content is live with a host of operators in the region and has attracted a wide audience.
Commenting on the deal, Alex Ivshin, Playson CEO said: "We're delighted to be working alongside Fonbet and support the operator's launch in the Greek regulated market.
"This deal once again illustrates the trust that new operators place in our games to drive player engagement and retention. Our content is proven to resonate with players across multiple European countries and is already forming a strong player base in Greece."
Yiannis Zafiratos, Vice President at Plumo Limited(Fonbet.gr) added: "Partnering with experienced and prominent game developers such as Playson is an important strategic move when launching an online offering in a new market. We're confident the company's content will enable us to attract a large volume of players.
"We're excited at the endless possibilities this deal provides us and are looking forward to working with Playson."