Left to Survive Arrives on AppGallery with Massive Promotion Following Huawei Partnership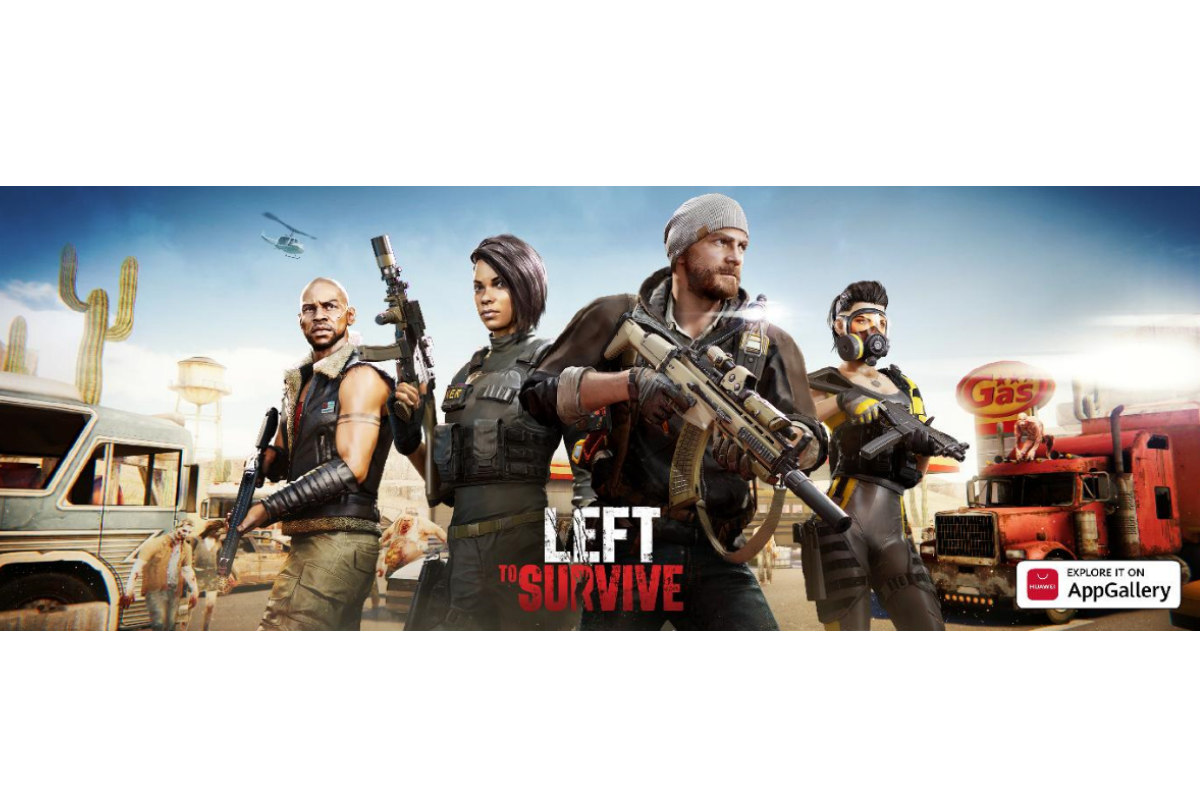 Reading Time:
2
minutes
As part of its ongoing commitment to bring quality games to its users, Huawei has partnered with the top Russian gaming publisher MY.GAMES and its Whalekit Studio to bring their zombie shooting game Left to Survive to AppGallery.
In the lead up to launch, MY.GAMES worked closely with Huawei. AppGallery not only provided strong technical support for the implementation of Huawei Mobile Services (HMS) Core within the game, but also leveraged its extensive marketing resources for the launch promotion.
Boasting a multitude of modes and features, Left to Survive offers players countless hours of exciting gameplay. Whether through its compelling Campaign mode, or the action-packed Base Raiding and PvP Matches modes, AppGallery players will be able to push their reaction skills to the limit.
Left to Survive is more than a mindless shooter, interweaving deep strategic mechanics into the core gameplay. There are countless characters and gears, each with their unique set of skills, for AppGallery users to choose and upgrade further. This allows players to come up with their own strategies on how they want to approach each level.
In addition, MY.GAMES is offering Huawei players exclusive promotions and a gift package worth up to US$ 25 containing in-game currency and boosts, further adding value to AppGallery gamers. From 15 June, Left to Survive gamers can automatically redeem the gift in-game after the installation, using it to take their gameplay to the next level. They can also enjoy their first season pass and certain in-app purchases at a highly discounted rate to help them gain an invaluable edge over their competitors.
"MY.GAMES is thrilled to onboard AppGallery. We are confident that Left to Survive will impress AppGallery users from all around the world through its exciting fast-paced gameplay," said Vasiliy Meshkoy, Lead Producer at Whalekit "Throughout the entire onboarding process, we were deeply impressed by AppGallery's commitment and technical expertise. We are hoping that the relationship between the two companies extend beyond Left to Survive, and that we will be able to bring more titles onboard the platform."
Huawei empowers MY.GAMES to take gameplay experience to the next level
As one of the fastest-growing global app marketplaces, AppGallery is committed to the business success of all its partners. The platform offers unwavering support to developers across all areas, including monetisation operations.
Developers from the two companies also worked closely to integrate the HUAWEI In-App Purchase (IAP) kit and HUAWEI Ads kit from the HMS Core, a rich array of open device and cloud capabilities developed by Huawei.
MY.GAMES integrated the IAP kit to facilitate a seamless and secure in-app payment experience, allowing Huawei gamers to elevate their gameplay experience with the peace of mind they deserve. Similarly, Ads kit empower MY.GAMES to deliver personalized campaigns or commercial ads to their players, expanding their horizon to other great content all while enjoying Left to Survive to the fullest.
Left to Survive is now available for download on AppGallery.

Gamecity Hamburg boosts its team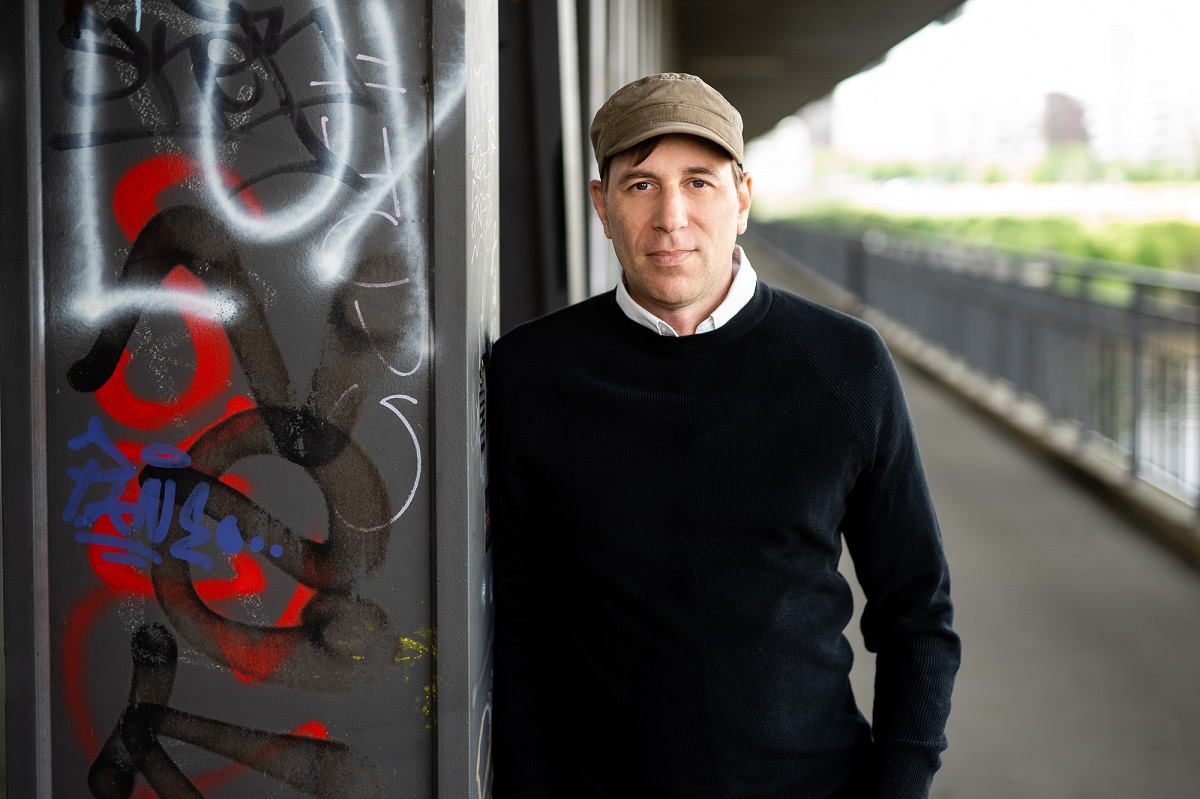 Reading Time:
2
minutes
The location initiative Gamecity Hamburg expands its team with project manager Daniel Hericks. In addition to the Prototype Funding and the Games Lift Incubator, Gamecity Hamburg organizes a variety of activities to promote the games industry as well as events and networking activities. Daniel Hericks will support the Games Lift Incubator and its further development with immediate effect. The incubator offers aspiring game developers, start-ups, and studios an extensive workshop and mentoring program, and financial support of 15,000 euros per team.
Daniel Hericks joins the Gamecity Hamburg team as a project manager with many years of experience in the games industry. As Publishing Manager at the Hamburg publisher and indie studio CRATR.games, he organized the scouting and evaluation of studios. Hericks also dealt with risk management and sustainability issues for indie teams. At the Hamburg-based studio Deep Silver FISHLABS, he supported the development of a publishing department and managed the collaboration with external teams. In other job positions, Daniel Hericks was responsible for building up teams of developers and project planning for various games projects and was actively involved in the Hamburg University of Applied Sciences (HAW) as a lecturer for the Games Master's program.
In his role at the Games Lift Incubator, he will primarily be managing and supporting up-and-coming teams and young indie studios, as well as using his experience in producing and publishing to implement and further develop the program in its current edition:
"I am very excited to guide and support the teams from the Games Lift Incubator on their way into the games industry. With our incubator program and other activities of Gamecity Hamburg, we will actively contribute to bringing more good games projects from Hamburg to the market in the coming years."
The Games Lift Incubator 2021 started for the five participating teams in September with a three-month intensive phase. In addition to start-up funding of 15,000 euros, the teams will receive coaching, mentoring, and workshop programs, as well as places in a co-working space.
The Sandbox Partners with Snoop Dogg to Bring the Legendary Icon into the Metaverse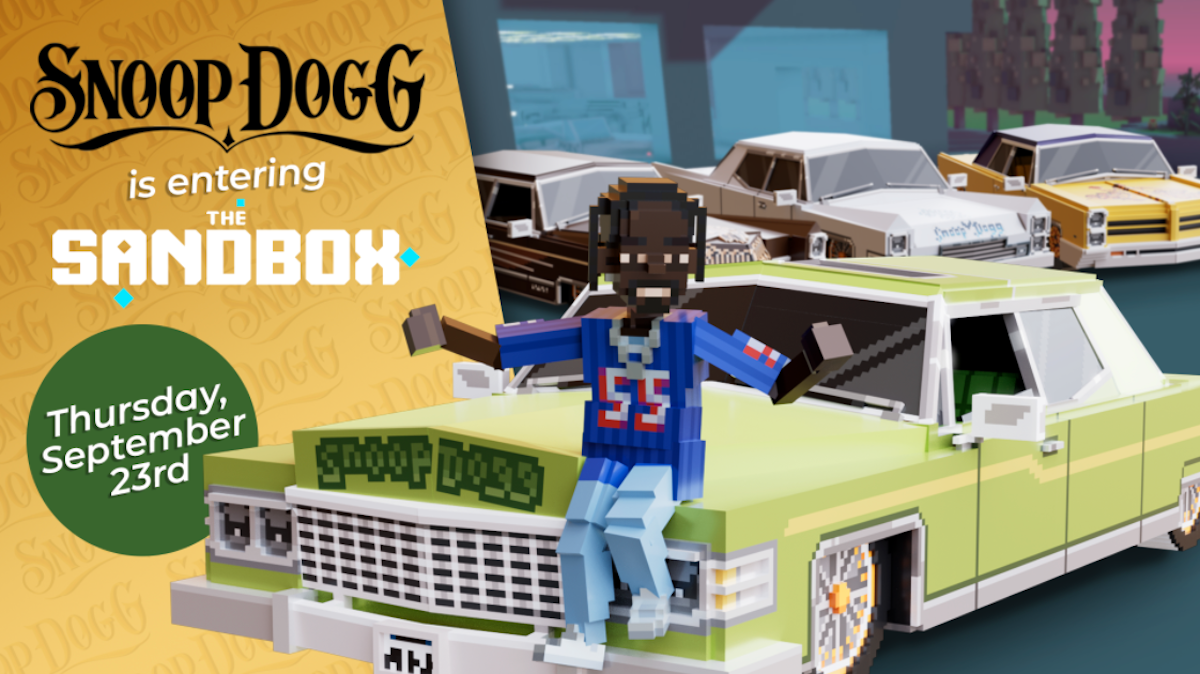 Reading Time:
3
minutes
The Doggfather is recreating his mansion in The Sandbox virtual gaming world, allowing players to experience concerts and parties and even play as Snoop Dogg
The Sandbox, a leading decentralized gaming virtual world and a subsidiary of Animoca Brands, announced that it has partnered with Snoop Dogg to bring the legendary rapper, actor, songwriter, entrepreneur and entertainer to The Sandbox gaming metaverse.
Snoop Dogg will enter the metaverse by owning his own virtual land in The Sandbox, where he will set up his mansion. Snoop Dogg will also launch his NFT collection including player avatars and a limited 'Snoop Dogg Private Party Pass' that gives users VIP access to concerts, events, Q&As, and dedicated NFT drops. Snoop Dogg will also launch a 3D avatar collection inside The Sandbox and players will be able to create games using virtual "Doggfather" items such as Snoop Dogg's personal car collection, dogs, statues, memorabilia, and more. All info on Snoop Dogg entering The Sandbox, as well as the Private Party Pass can be found on https://sandbox.game/snoopdogg/
Snoop Dogg has always been on the cutting edge of new technologies, investing in telemedicine and launching his own esports tournament series, the Gangsta Gaming League, in 2019. In April of this year, he dropped "A Journey with the Dogg," a select set of NFTs designed to offer a look into his life that included the exclusive track NFT. His next step into the NFT world is The Sandbox, the fast-growing decentralized gaming platform where Snoop Dogg can share his NFT collection and lifestyle with players around the world.
To mark the occasion, The Sandbox will hold a LAND sale on September 30th, 2021 at 1 p.m. (UTC), which will allow fans to buy LANDS adjacent to the property of Snoop Dogg's, thus becoming the Doggfather's virtual neighbors in the metaverse.
"I'm always on the look-out for new ways of connecting with fans and what we've created in The Sandbox is the future of virtual hangouts, NFT drops and exclusive concerts," said Snoop Dogg. "We'll have a fresh set of Dogg style NFTs that players can integrate into the game experiences to take this online experience to the next level for sure."
"The idea of having hip-hop legend Snoop Dogg as your next-door neighbor in The Sandbox metaverse is mind blowing – and being able to have a unique Snoop NFT as your in-game avatar is even cooler," said Sebastien Borget, COO and Co-Founder of The Sandbox. "By entering the next generation of entertainment where fans, creators, and players can connect and play-to-earn in a gaming virtual world, the Doggfather continues to be a pioneer. I can't wait to attend the first Snoop Dogg live concert in the metaverse alongside our players!"
"We are building the future of entertainment where everyone will enjoy creating and sharing their very own virtual experiences," said Arthur Madrid, CEO and Co-Founder of The Sandbox. "The Sandbox is bringing iconic culture with Snoop Dogg and enhancing it through innovation with NFTs and virtual experiences. Snoop's LAND is decentralized; 100% owned by him to develop through his creative genius. I can't wait to join his first private party in The Sandbox!"
"We are entering into a new age of creative potential that was never possible bound by the laws of the physical world and are excited to help Snoop continue to provide innovative entertainment for his millions of fans all across the globe," said Alex Livian, Founder of Cultivate Studios, and representative of The Sandbox & Snoop Dogg collaboration.
As with all The Sandbox partnerships, the collaboration will include carefully curated and designed experiences and specific assets that players can purchase and use in their original creations. This will allow players to step into Snoop's virtual mansion to join an exclusive pool party experience, enjoy Snoop Dogg's extensive collection of NFT art, or explore Snoop Dogg's car collection. Players will also be able to insert voxel versions of Snoop Dogg's dogs, cars, and other items in their virtual experiences.
Part virtual real-estate, part amusement park, The Sandbox fully embraces the idea of the metaverse as a continuous shared digital space where worlds and heroes collide to make rainbow-colored magic (think Ready Player One). Snoop Dogg joins over 165 existing partnerships including The Walking Dead, deadmau5, Richie Hawtin, The Smurfs, Care Bears, Atari, ZEPETO, and CryptoKitties, all following The Sandbox team's vision of empowering players to create their own experiences using both original and well-known characters and worlds.
The Sandbox is scheduled to launch its first public Alpha for players in Q4 2021, enabling anyone to experience a social hub and gain the power to build a fantastic collection of fantasy and role-playing adventures that can be traded with other players, creators, and artists on the platform.
SPACE INVADERS FOREVER is getting a Special Edition!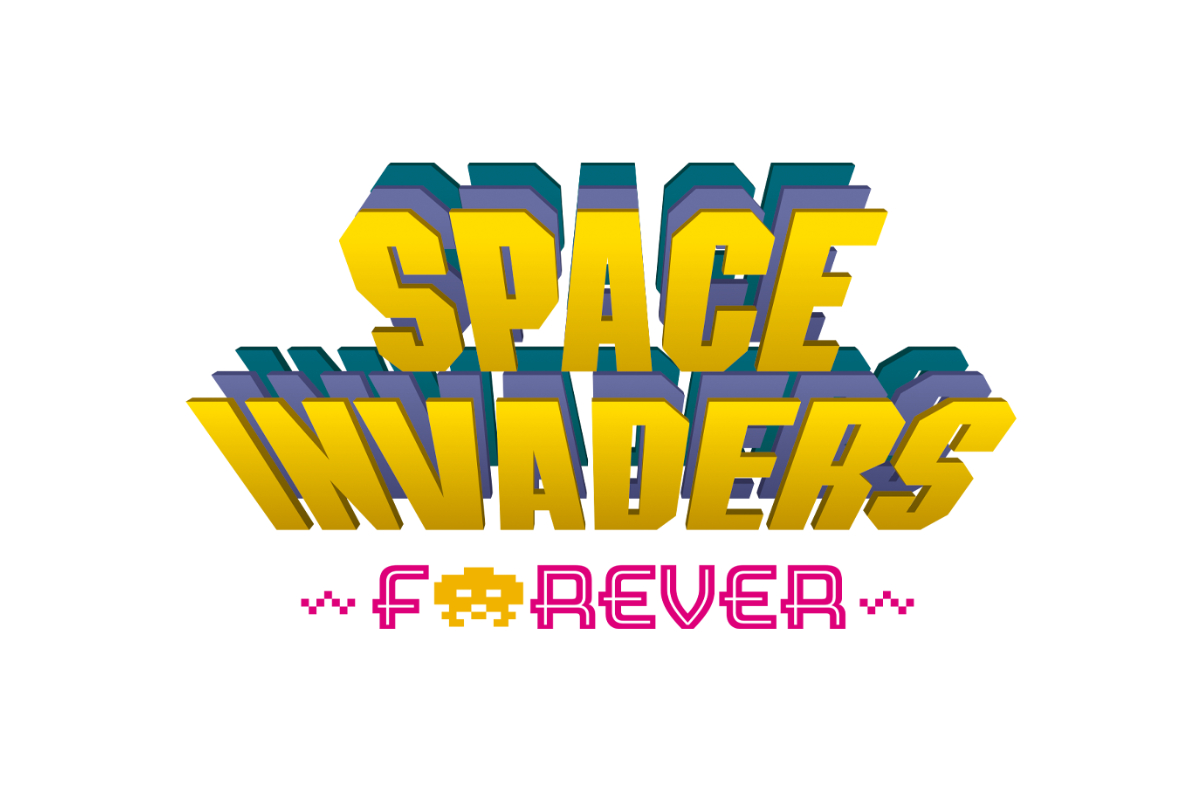 Reading Time:
2
minutes
TAITO and ININ Games are proud to announce SPACE INVADERS FOREVER will receive an awesome Nintendo Switch exclusive boxed Special Edition, coming with some amazing extras. The SPACE INVADERS FOREVER Special Edition will be released in North America and Europe later this year and can now be pre-ordered!
An Iconic Experience Young or old, novice or hardened gamer, everyone knows the name SPACE INVADERS. Some say it launched the video gaming scene into a new era. Its simple, but revolutionary game design was so addictive, it was mimicked in many other forms over the years, but the original SPACE INVADERS is still the benchmark for all that followed.
For all those who share the enthusiasm for this brand, the ININ Games team has put together some carefully selected items that will be included in the Special Edition:
● Special Edition Box ● Rubber Keychain ● A3 Poster ● Invader Pin ● 4x Outdoor Stickers ● Invader Card ● Notepad ●  Postcard Set ● Mini Art Plate
Of course, the Special Edition also features SPACE INVADERS FOREVER for Nintendo Switch, which comes with three awesome games from the SPACE INVADERS universe:
SPACE INVADERS EXTREME – 16 stages, full of devious Invaders and thrilling boss fights. Featuring greatly improved graphics and interactive sound for a new immersive SPACE INVADERS experience! Practice individual stages in Free Play, then boost your high score in Arcade Mode! Can you find all the countless, hidden bonuses?
SPACE INVADERS GIGAMAX 4 SE – The 4-player-coop-experience offers new stages, gimmicks and new music from TAITO's awesome in-house sound team 'ZUNTATA'. Players can team up with up to 3 friends to fight the Invaders and to clear the stages as fast as possible.
ARKANOID vs SPACE INVADERS – A perfect union of two of TAITO's most iconic and beloved Arcade Kings. Players are controlling the Arkanoid Vaus paddle ship to defeat waves of Space Invaders in 150 stages. Including 40 different characters from the TAITO legacy to unlock – each coming with unique abilities. Are you ready to defeat the huge 3D Invader bosses and save the galaxy?