Admix, Gamestream, Gamebake and PlayLa.bZ Appoint Raptor PR as Agency of Record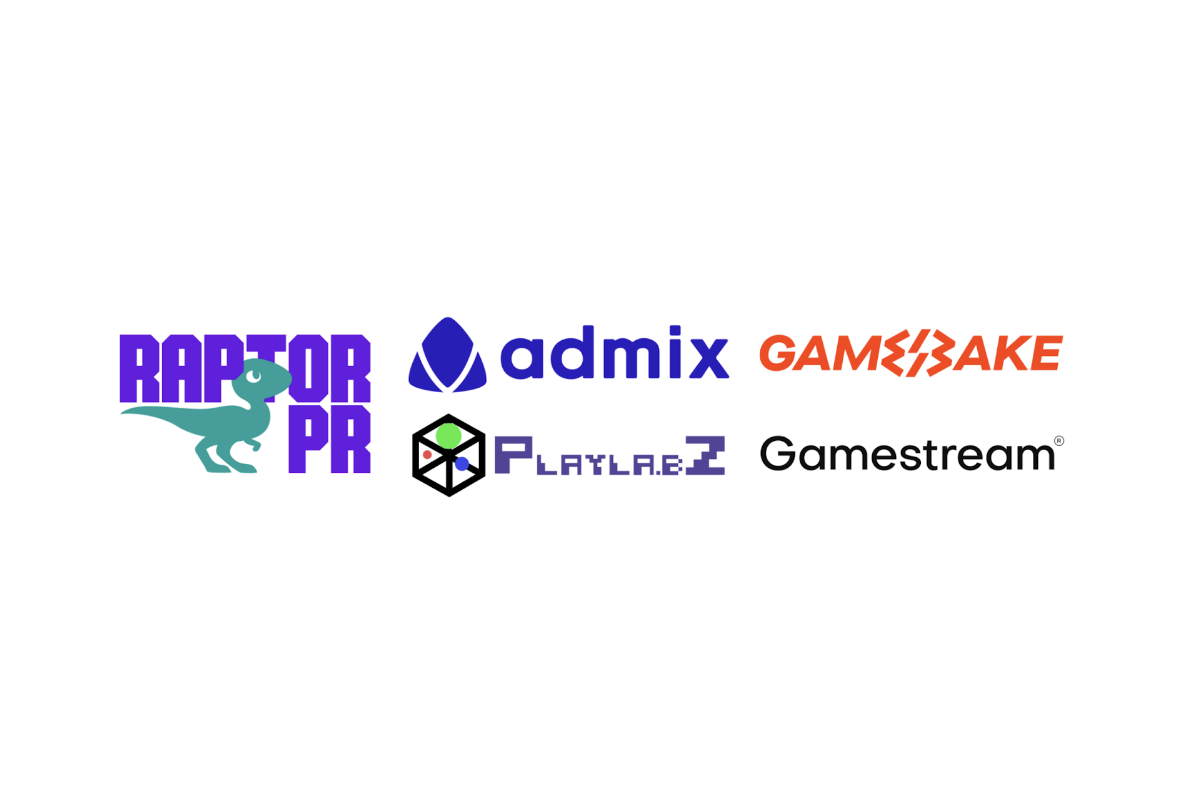 Reading Time:
3
minutes
Raptor PR, the virtual-first digital PR agency for video games, media and tech brands, today emerges from soft launch into full communications agency mode having secured four retained accounts since January 2021. The quartet includes Admix, a $12M funded in-game advertising platform that is leading the 'In-Play' movement, Gamestream, the leading B2B whitelabeled cloud gaming solution, GameBake, the pioneering video games distribution solution, and PlayLa.bZ, the award-winning multi-dimensional motion arts research institute at Ravensbourne University London.
Founded in May 2019 by twenty-year tech PR veteran Rana Rahman, Raptor PR has transitioned from single freelancer status to a fully formed PR agency, offering a laser-focussed set of services designed to help emerging tech, games and media companies cut through the noise. Coinciding with the launch, its new website and gamified branding goes live today. Today Raptor PR is also proud to announce it is now a member of UKIE, the trade association for the UK's games and interactive entertainment industry.
For its new clients, Raptor PR will be developing their entire global communications architecture, designed to scale-up their reach to meet new, untapped audiences. This includes global corporate messaging, earned and paid media strategy, social media strategy and community management, audio and podcasting, analyst and influencer relations, data analytics, market research, events, branding, web build, content marketing, and advanced copywriting services, powered by a team of veteran freelance journalists and communications professionals.
Rana Rahman, Founder and CEO of Raptor PR, commented:
"With COVID-19 bringing my long freelance consulting career to a halt last year, I had the opportunity to develop a virtual-first model for Raptor PR. There's a new breed of tech entrepreneur which desires a hyper-agile agency model to mould around their evolving business needs. One which can truly adapt to suit an ever-changing environment. Our virtual model enables us to deliver best-in-class local services with global reach, unshackled by location, time-zone and resource. The goal for Raptor PR is to perfect a diverse, data-driven, virtual agency model that's capable of adapting to rapidly changing client needs and variable economic conditions".
Sam Huber, CEO and Co-Founder of Admix, says of Raptor PR:
"As a company with large ambition in the gaming space, it was very important for us to find a PR partner who understands our mission, and is equally as passionate about our industry. Rana and his team have a combination of experience and out-of-the-box thinking necessary to break through the noise and deliver real results."
Mike Hudson, CEO & co-founder of GameBake, added:
"Gaming is the passion that drives GameBake, and finding a PR partner that has that same passion and drive to not just understand our mission, but to become a true part of the team has really helped unlock the creativity of the whole team to drive our PR machine."
James Edward Marks, PlayLabZ Co-Founder, SEEDS Mentor, Artivist, Emerging Film Technologies Guest Lecturer, added:
"Raptor's playful passion to mix shareable stories with byte & its knack for blurring boundaries within the arts, culture & emerging tech for social good third-space, feels like a natural synchronicity with our own. As PlayLa.bZ & GenieMo now look to expand minds and massage the mainstream with our Multi-dimensional Motion Arts innovations at Ravensbourne University London, and explore the rapidly evolving shape of DIY spatial social-cast communication & experiences to come."
The core team is led by Founder and CEO Rana Rahman, and PR Account Director and audio specialist Rosie Lumley. Content is driven by Simon Judges and Thomas Huxter, AR by Angela May, HR by Utterclub founder Lorraine Barker. Industry partners include Mobidictum, the leading mobile gaming news platform in Turkey, broadcast PR specialist Hound Global, and US-based Briz Media Group. Over the past two decades, Rana has consulted for an eclectic mix of award-winning global PR agencies like JIN (UK, FR and DE), WITH PR, April Six, Borkowski.DO, Bubble Agency, Shine Communications, MSL UK, H+K, 3 Monkeys, Braben, Propeller Group PR. Rana's previous brand experience includes the likes of PlayStation, Rovio, Philips, Microsoft, IONITY, SafeToNet, Fujifilm, AppLovin, Tappx, EMAP, Buena Vista International, MediaCom and Carat.

1xBet Signs Dwayne Bravo as Brand Ambassador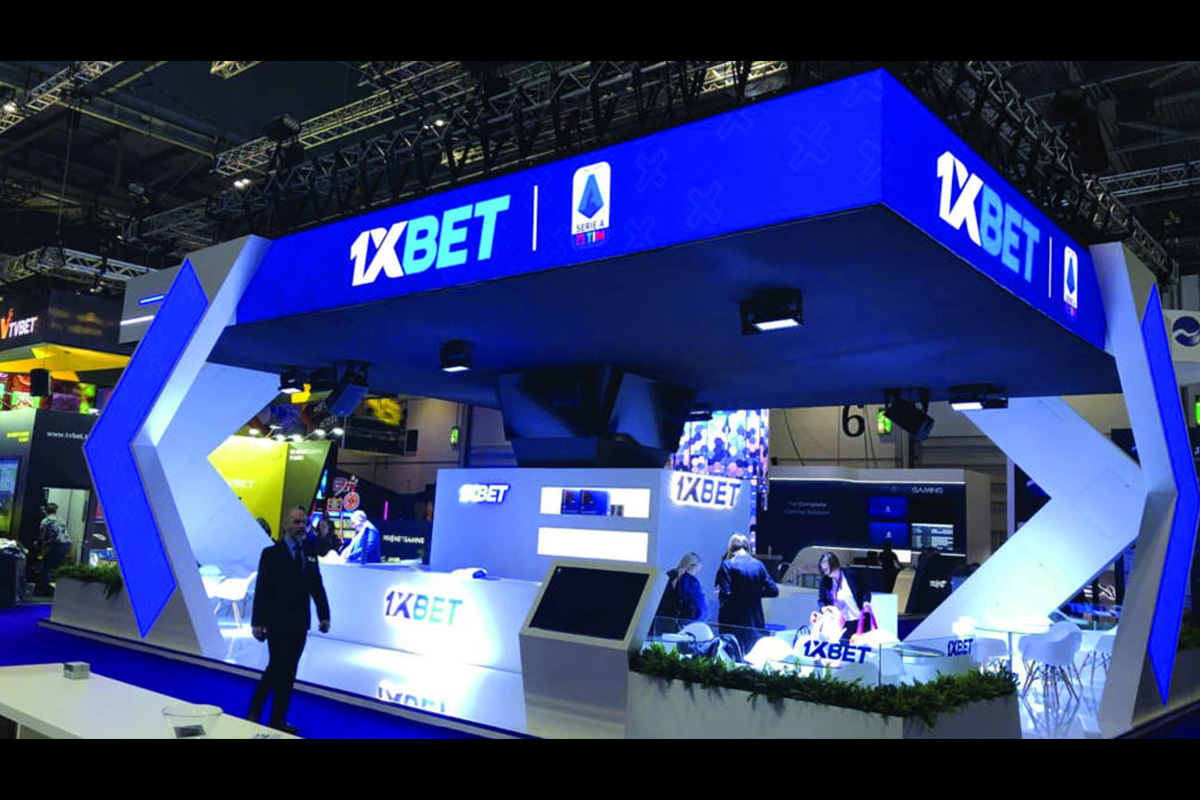 Reading Time:
< 1
minute
One of the most successful betting companies in the world, 1xBet, has announced a partnership with its first ambassador in India – renowned cricketer Dwayne Bravo.
The athlete is known for his performances for the West Indies and various teams from India and other countries. Bravo currently plays in the Indian Premier League for the Chennai Super Kings. The agreement between the bookmaker and the sportsman is valid for one year.
Through this collaboration, Indian players will be able to participate in various events featuring Dwayne Bravo. Also, the bookmaker and the sportsman are already preparing new unique promotions and offers for their fans. In addition, Bravo will appear in various 1xBet advertising campaigns.
"We are delighted to have signed our first ambassador in India and that it is Dwayne Bravo. Our partnership with the athlete promises to be very fruitful," the company said.
"This is a consummate professional who is the personification of confidence, dedication and constant development. His game is mesmerising and the list of trophies and achievements is impressive. We are sure that together with Dwayne Bravo, we will reach new heights and will be able to please Indian players with great offers and joint events."
Dwayne Bravo said: "I am honoured to be the first 1xBet ambassador in India. 1xBet have shown they are characterised by ambition and a desire to go forward constantly, so I didn't hesitate for a second when I was offered the opportunity of becoming a partner of the company. I think that together we will bring a lot of joy to all Indian sports betting fans."
Continent 8 Technologies achieves Microsoft Silver Partner status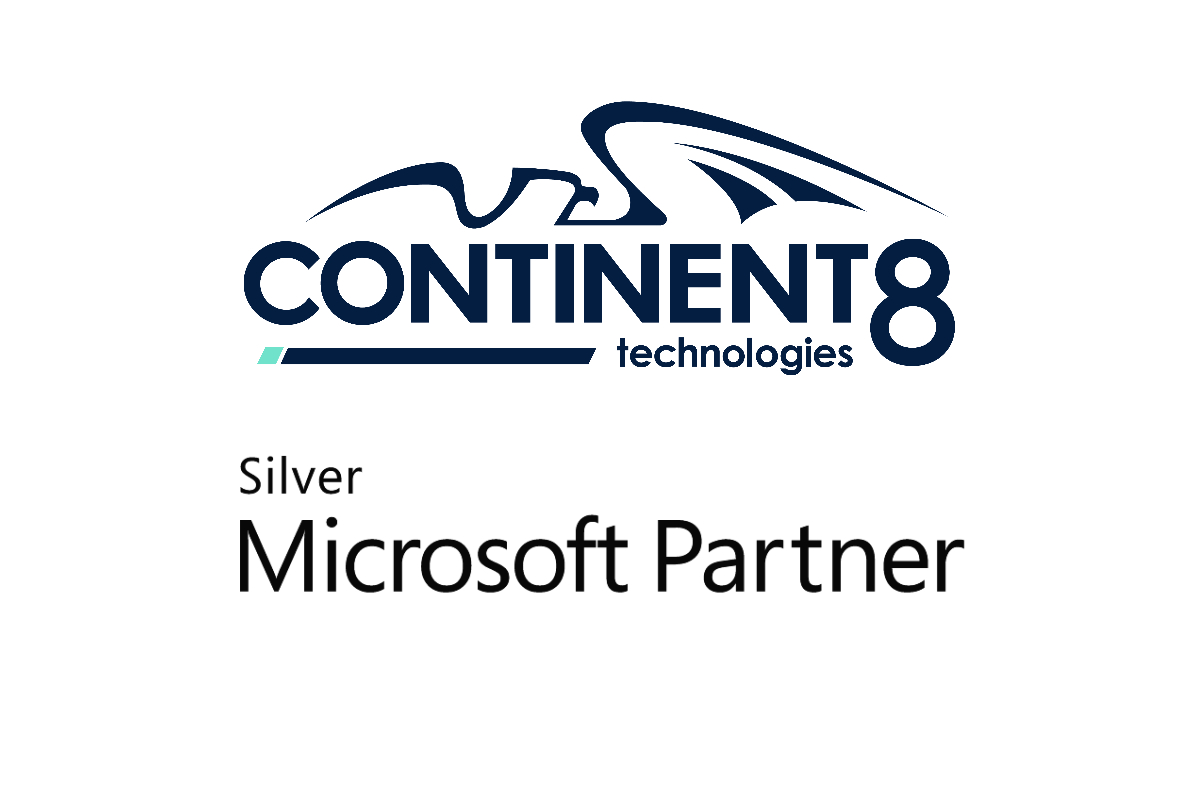 Reading Time:
2
minutes
Managed hosting, connectivity, cloud, and security provider to iGaming businesses adds to its growing cloud and partner service capability as a Microsoft Silver Partner
Continent 8 Technologies has achieved Microsoft Silver Partner status as part of the Microsoft Partnership Network programme, allowing it to further strengthen its cloud offering to operators and suppliers in the industry.
The network allows for companies to undergo various tests and close scrutiny to ascertain their ability to deliver high-quality software, solutions and support based on Microsoft technologies. Continent 8 has achieved Silver Partner status for two competencies: Datacentre and Application Development.
To achieve this status, the company completed official training tracks and exams, as well as having to meet various performance requirements.
In obtaining Silver Partner status, Continent 8 is now considered part of a group of Partner Network members that have "proven expertise in delivering quality solutions", according to Microsoft.
As a result, Continent 8 will augment its existing cloud offering with Microsoft Azure Stack, initially offering Azure Stack HCI. This will allow partners to refresh their virtualisation host using a hybrid and hyperconverged solution integrated with Azure. The solution will be live in the coming weeks.
This strategic partnership forms part of Continent 8's commitment to be the leading multi-cloud solutions provider to the global gambling industry, which comprises its Public and Private cloud offerings globally, as well as hyperscale solutions.
Justin Cosnett, Chief Product Officer at Continent 8 Technologies, said: "Our cloud offering continues to develop, and I'm delighted that Continent 8 has joined the Microsoft Partner Network having achieved Silver Partner status.
"A big thank you to the team involved in obtaining this accreditation. The certification acknowledges our proven expertise in delivering quality cloud solutions to our customers."
Michael Tobin, Founder and CEO of Continent 8 Technologies, added: "Achieving Silver Partner status with Microsoft is a strategic step for Continent 8 and forms part of continued efforts to be the leading multi-cloud solutions provider to organisations in the global gambling industry."
EXCEL ESPORTS reveals its new competitive FIFA roster, completing the biggest FIFA transfer signing in history, signing Tom 'Tom' Leese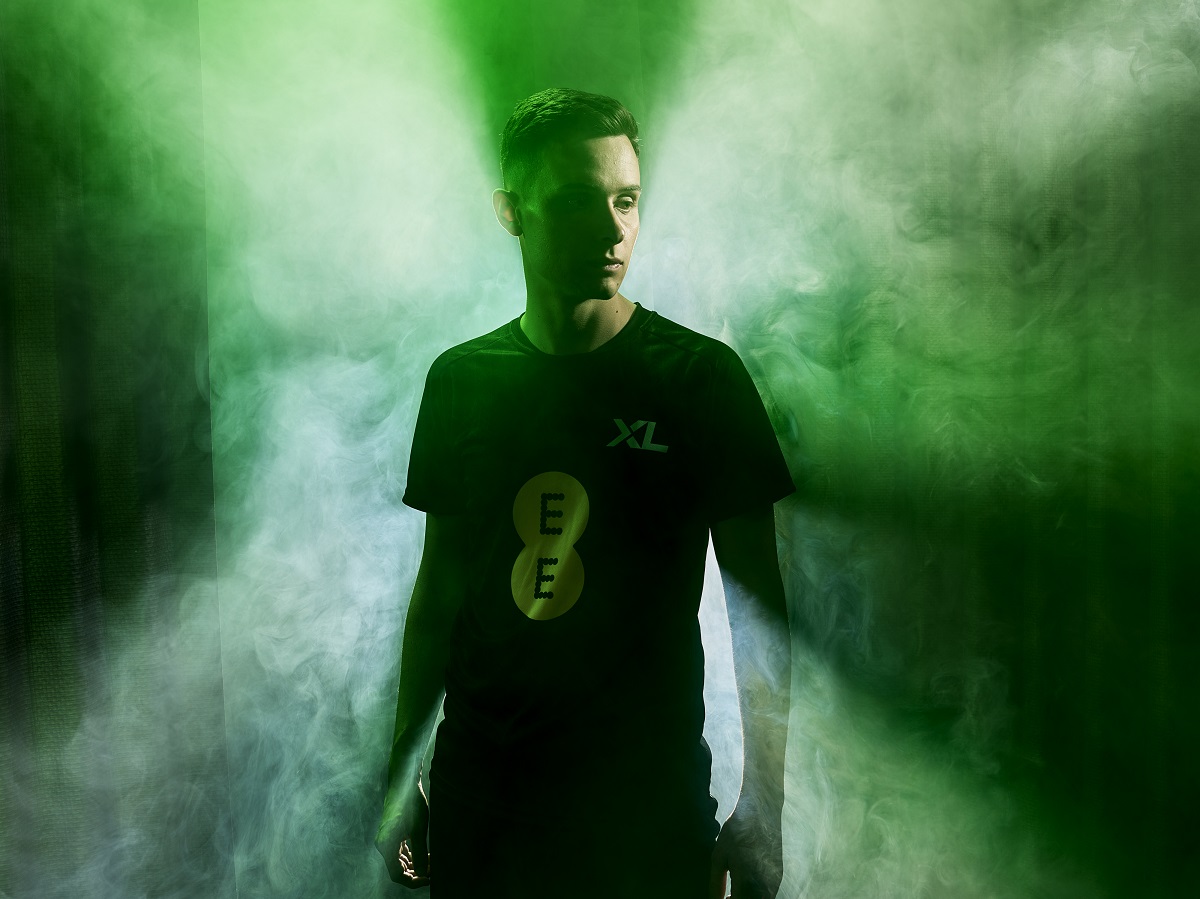 Reading Time:
4
minutes
British competitive gaming culture brand EXCEL ESPORTS is excited to announce the launch of its competitive FIFA team. The announcement is accompanied by the organisation signing FIFA professional Tom 'Tom' Leese in the biggest FIFA transfers ever, as well as signing renowned FIFA ex-professional Nathan "Zelonius" Horton as the team manager. One of the most popular games globally, the new signings will position EXCEL's FIFA roster as one of the strongest competitive teams internationally. EXCEL will also reveal a second player joining the squad soon, follow all updates on xl.gg/FIFAxl.gg/FIFA.
Boasting an already impressive competitive esports roster, the move into FIFA was a natural progression for the outspoken British esports brand, especially with its current ambassador, professional footballer Dele Alli. An opportunity to celebrate and highlight UK based FIFA talent at competitive tournaments globally, EXCEL will be creating engaging video and social media content as well as community activities for its new roster offering The expansion into the FIFA esports space also allows EXCEL the opportunity to connect with FIFA's fast-growing fanbase, which will be new territory for the esports brand.
Aligning with their future ambitions for further developing a highly-anticipated competitive FIFA platform globally, EXCEL will also work closely with EA and participating teams to drive more exposure in media and in-game assets, including offering fans an exclusive EXCEL ESPORTS out-of-game kit. The new kit will include a new EXCEL ESPORTS jersey, complete with the addition of new partner EE, following a recent expansion of EXCEL's partnership with BT.
The biggest transfer in competitive FIFA history, EXCEL has signed the number one ranked FIFA player in the world for the last two years, Tom 'Tom' Leese. Bursting into the scene at the ripe age of 17, Tom began competing online against other competitive players and pro players as a hobby before discovering his skills and passion for the game. Placing top six at his first tournament, the FIFA17 Ultimate Team Championship 2017, Tom went on to sign his first deal with professional team FUTWIZ. After finding his competitive feet and joining EXCEL coming off the back of winning the E-Premier League, Tom will bring undoubtedly entertaining content and his dedicated fan base across with him.
Originally a teacher who posted educational articles on FIFA Reddit during his spare time, Nathan "Zelonius" Horton begun streaming and playing full time after his following grew over five years ago. Shortly after playing full time, Zelonius qualified for his first tournament and was signed with FUTWIZ. Joining the team with the aim to help EXCEL become the most successful FIFA team in the world, Zelonius believes together, they will have the right infrastructure to achieve this goal.
EXCEL has also bought on distinguished sports and celebrity photographer David Ellis to help develop the creative direction for the players and team. Having photographed some of the most influential athletes globally, including the likes of Jack Grealish, Lionel Messi and Cristiano Ronaldo, David will bring a wealth of creative experience to EXCEL. Through his imagery, David will help to shape the identity of EXCEL's players visually and create bold statements across EXCEL's apparel lines and campaigns, to ensure the organisation stands out like no esports team has done before.
CEO of EXCEL ESPORTS, Wouter Sleijffers comments: "We are thrilled to announce to the EXCEL community our launch into the competitive FIFA space, as well as the signings of Tom and Zelonius. We have been following the competitive FIFA community for a while now and believe it's an area where we can strive, especially within the UK and Europe.
"Bringing on some of the best talents that the competitive UK FIFA scene has to offer, alongside the incredible David Ellis to capture it all, we can't wait to see what Tom and Zelonius bring to the team and look forward to seeing them dominating the scene. We are also excited to be announcing some more FIFA news to fans shortly!"
FIFA professional Tom 'Tom' Leese comments: "I am proud to be joining the EXCEL team as their first-ever professional FIFA signing! When EXCEL first approached me, the idea of working together definitely caught my attention. The drive within the EXCEL team to constantly improve and the commitment to jumping straight into the competitive FIFA space really excites me.
"I want to take my competitive performance and content up another gear and continue to build myself and the growing team whilst doing this, and I feel EXCEL is the perfect place for me to do this. I believe we both share a vision and drive to establish ourselves as a leading team in the scene and I'm looking forward to making that happen!"
FIFA manager Nathan "Zelonius" Horton comments: "I am excited to be announced as the manager of EXCEL's first FIFA team! I truly believe in the vision of this FIFA team and think it is a really exciting team to be joining. I can't wait to help EXCEL to become the most successful team in FIFA – especially with some exciting upcoming announcements.
"I also really resonate with EXCEL's power of better. As a content creator in FIFA I've had numerous in-depth conversations with viewers where I've been able to help them and using the platform I have at EXCEL and the great tools we have here I really want to do the best I can to embody this manifesto."
Pete Jeavons, Director of Marketing Communications at EE, said: "We're the UK's best network for gaming and partner to the home of football Wembley Stadium connected by EE; so expanding our sponsorship to see EE partner with EXCEL's first competitive FIFA team is something we're hugely excited about.
"As well as showing our support for the team by adding EE to the new EXCEL ESPORTS jersey, we will be working with EXCEL over the coming months to use our partnership and our technology to bring gaming fans even closer to the action, so watch this space."