Cryptocurrency and online casinos: operation and advantages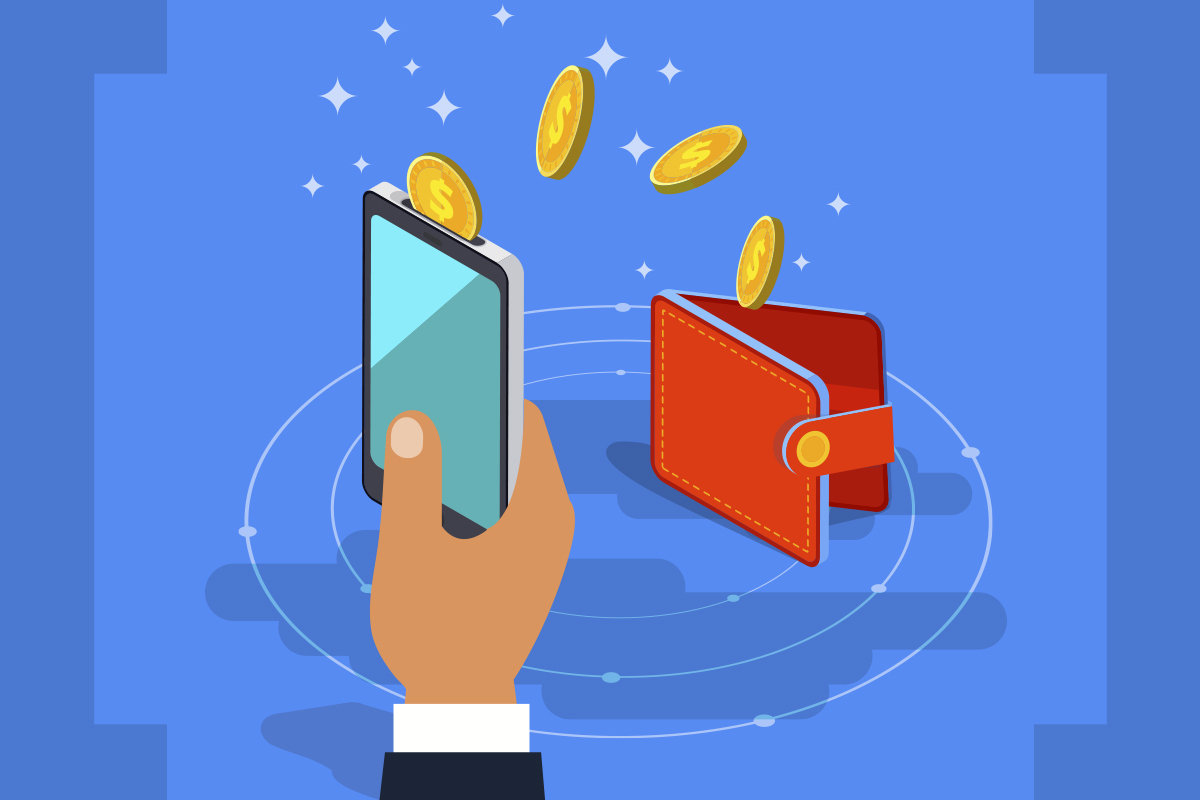 Reading Time:
2
minutes
The cryptocurrency is, unlike bills and coins which are physical currencies, a 100% virtual currency. This currency is generated by minors and software and can only be used by the person who holds the decryption code (it can be a password, a fingerprint, etc.). It can be used, among other things, to make online purchases, transfers to accounts, financial transactions or making deposits at web-based gambling houses,  e.g. PlayAmo. Cryptocurrency can be exchanged for goods, services or money in different currencies. Some well–known cryptocurrencies are: Bitcoin, Litecoin, Ethereum or Dogecoin.
How
do
cryptocurrencies
work
with
online
casinos
?
Online casinos, also known as "virtual casinos", are accessible through telecommunications. They are currently on the rise and most of them accept crypto–currencies as a means of payment. Read the review to find a reliable crypto currency online casino.
To play at the online casino, it is recommended to buy coins with crypto currency. However, the player must first create a wallet for the various transactions where the coins will be stored. It is important to choose a quality online casino that offers you security and several advantages.
Ways
to
buy
crypto
currency
It is possible to buy crypto currencies on exchange websites or on brokerage exchanges. Exchange websites are mostly for beginners. Personal information will be requested during registration. With this system, you will be able to use your credit card or a bank transfer to recharge your wallet. It is also possible to buy electronic wallets.
As far as brokerage exchanges are concerned, they are similar to exchange offices. Players could exchange their local currency for digital currency. This can be done either by credit card or bank transfer.
Advantages
of
using
cryptocurrency
in
online
casinos
Cryptocurrencies offer multiple advantages for online casino players. However, it is important to choose a safe casino for quality service. Discover here a comparison of online casinos.
Player
Privacy
is
assured
Cryptocurrency is the ideal option for online gaming, because your personal data is protected to such an extent that it would be impossible for anyone unknown to access it. You can therefore carry out your activities with complete peace of mind and in the most desired anonymity. Transactions are not traceable and details such as your email address, contact details and bank details are not requested during transactions, so you have nothing to worry about!
Security
is
guaranteed
One of the big reasons why cryptocurrency is really popular is its security side. Indeed, hackers have the ability to break into wallets to extract information from them. With crypto currency, hacking is made difficult and even impossible.
Speed
of
transactions
With institutions such as banks, it can take days to withdraw your winnings. Cryptocurrency, on the other hand, allows you to do it instantly when the desire is felt. This way, you can quickly transfer your winnings before you are tempted to bet it all in another game.
Tax
Exemption
Indeed, crypto currencies are not like other currencies issued by the central bank. For this reason, they are tax–free. Players therefore do not need to submit these revenues to their government, which saves them money.

BITCASINO AND EVIL GENIUSES LAUNCH FIRST CRYPTO-BASED DIGITAL GAMING PARTNERSHIP IN ESPORTS HISTORY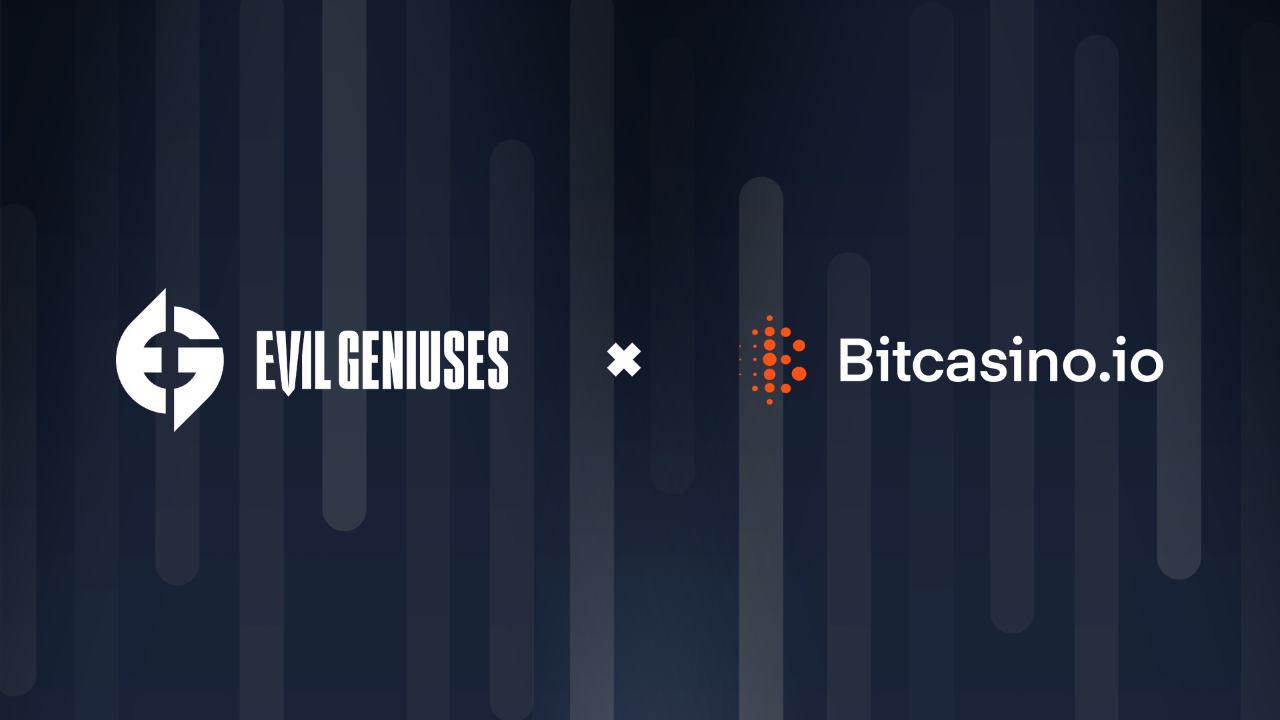 Reading Time:
2
minutes
Jersey Patch Partnership Features Multiple Facets Across EG's DOTA 2, Counter-Strike, FGC and Creator Rosters 
  Yesterday, it was announced that crypto pioneer Bitcasino, a leading bitcoin-led casino operator, has partnered with Evil Geniuses (EG), one of the original and most iconic professional esports organizations in the world. Bitcasino, part of Yolo Group, merges cryptocurrency with a digital gaming experience by offering an assortment of games and entertainment. As the first crypto-based digital gaming partnership in esports history, Bitcasino will be showcased across a number of EG facets including the Evil Geniuses DOTA 2, Counter-Strike, FGC and Creator rosters.  
"We love Evil Geniuses' passion and forward-thinking approach to everything they do," Head of Bitcasino Kaupo Kangro said. "They have been changing the game for more than 20 years, which is why they make the perfect partner for Bitcasino. They're true pioneers who share our values for fun, fast and fair gaming. It's an honour to see the Bitcasino logo on the EG jersey, and we're excited about the great content that we will be partnering on for Evil Geniuses fans around the world." 
Starting later this week with the Blast Premier Fall Showdown, EG players will wear new jerseys that feature the Bitcasino logo on their right sleeve. 
"Evil Geniuses has always been a trailblazer within esports and bringing on a pioneer in their industry like Bitcasino, EG continues our commitment to engage our fans in new and innovative ways," said Brian Millman, Director of Corporate Partnerships at Evil Geniuses.
The partnership also features CS:GO programming including a custom created map featuring familiar B-Site locations where players will race against the clock in mobility obstacles and accuracy challenges. The challenge course was specially designed for Bitcasino and tested by EG pro and content creator Tarik Celik. Fans can participate in the fun, too, by downloading the map via Steam.
In addition, the partnership will feature a content series headlined by EG CS:GO and DOTA 2 players, fans will submit videos of their play, either best or funniest moments for EG pros to guess what comes next at key moments. The content series that will be shared on social media will feature various EG pros providing unique commentary on fan behavior. 
Ukrainian Parliament Passes Law Legalising Cryptocurrencies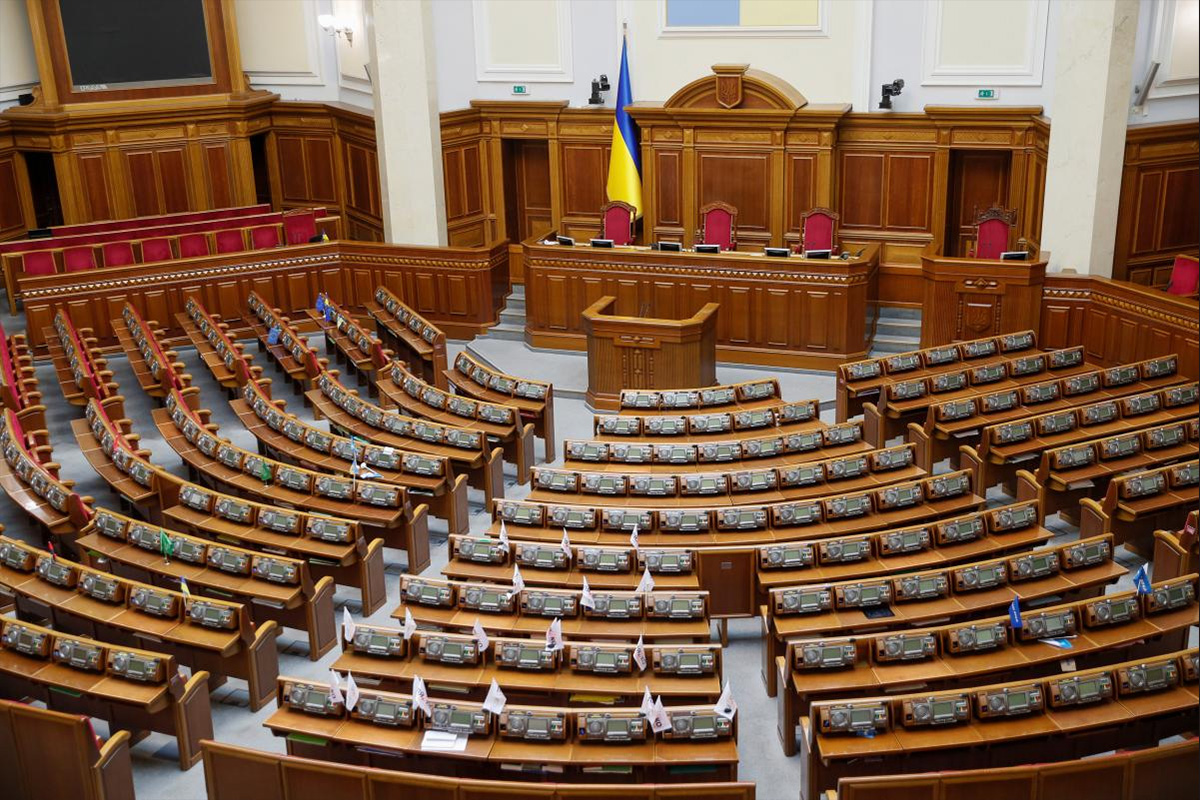 Reading Time:
< 1
minute
A draft law legalising and regulating cryptocurrencies and other virtual assets like tokens in Ukraine has passed the parliament in the second reading on September 8. A total of 276 Ukrainian lawmakers voted for the bill.
Cryptocurrencies have been neither legal nor forbidden in Ukraine because there were no laws that defined them. Ukrainians could buy and exchange virtual currencies, but local courts could not protect them if something went wrong.
If signed by President Volodymyr Zelensky, the law will protect the owners of virtual assets and exchange platforms from fraud. It will also determine how Ukraine will regulate the cryptocurrency market in the future.
Cryptocurrency is hugely popular among Ukrainians — the daily turnover of virtual assets in the country accounts for $37,000, according to Mykhailo Fedorov, Ukraine's Minister of Digital Transformation. If cryptocurrency becomes legal and therefore safer, more Ukrainians will invest in it, Fedorov said.
"Only a few countries in the world have legalized crypto assets — Germany, Luxembourg, Singapore. Ukraine will be one of them," he added.
Recognising cryptocurrency is vital for the booming industry, experts said. "It will reduce stereotypical attitudes towards cryptocurrencies and will help them to become normal financial instruments," according to Oleg Kurchenko, CEO of virtual asset exchange platform Binaryx.
However, experts are worried that too many rules could stifle innovation and put pressure on businesses. Some crypto investors could leave the country because they do not trust state initiatives, Kurchenko said.
BC.GAME is now the proud owner of the much-awaited Curacao License!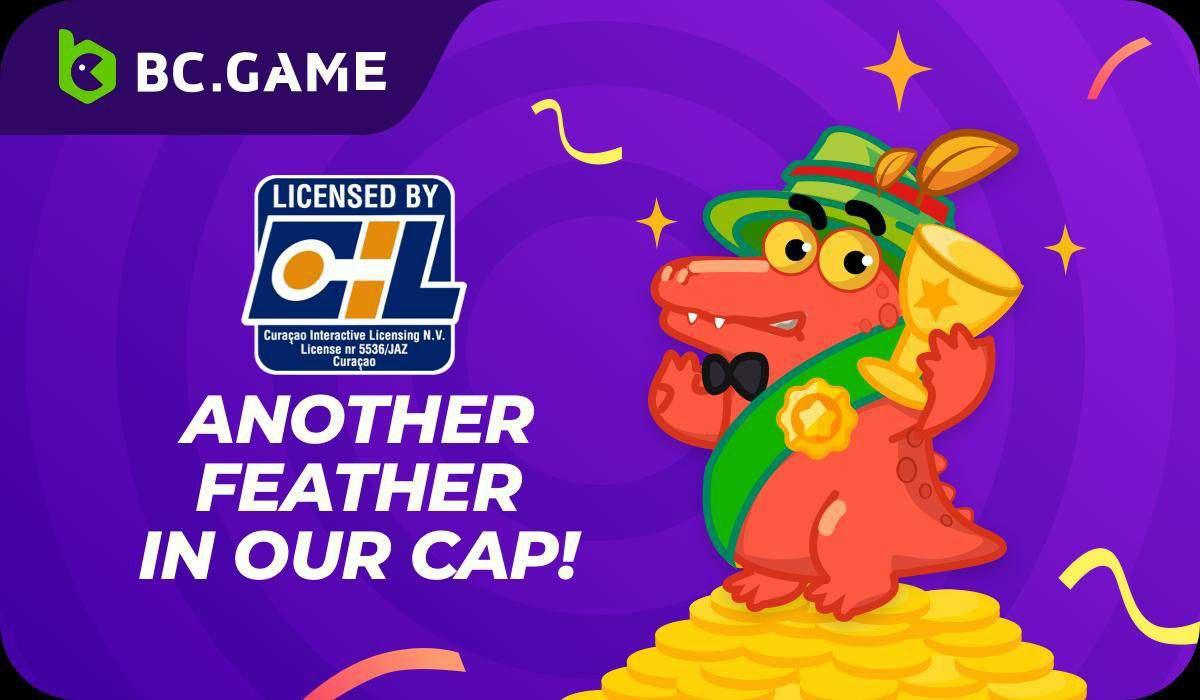 Reading Time:
2
minutes
Curacao Interactive Licensing N.V.(CIL) is one of the top four most popular globally acknowledged casino licenses! In addition, Curacao Interactive Licensing N.V.(CIL) is one of the four master operators who received oversight roles from the Curacao government. The other three are E-Gaming (N.V. 1668/JAZ), Antillephone (N.V. 8048/JAZ), and Gaming N.V. (365/JAZ).
Curacao has an excellent reputation for having a trustworthy, responsible, and stringent licensing protocol. Having a Curacao license means adhering to all rules and complying with all applicable regulations!
In easy terms, it means BC.GAME will have a better standing with other companies and partners in the crypto gaming industry! This further strengthens the company's beliefs of providing complete security and an optimal & provably fair gaming experience to their users!
A Curacao license opens up more significant avenues for a crypto gaming platform! This further makes it possible for BC.GAME to provide their players with better games, bigger rewards, highly recognized providers, easier integration of new currencies, to name a few!
For you, our dear community, it means a better and more trustworthy platform with a great gaming experience and a wide variety of games to choose from!
Obtaining the Curacao License helps BC.GAME attain a recognized standing in the global market and significantly strengthens its position as one of the Best Crypto Casinos! You can find the original company license here.
As the first-ever casino to support Bitcoin Lightning Network; BC.GAME is determined to achieve a globally acclaimed compliance standing! But all in good time as this is just the beginning!
For security, the license was uploaded to the decentralized storage blockchain, the IPFS, and minted into an NFT compliant with the EC-721 standard before being transferred to BC.GAME's ENS bcgame.eth account.
The online gambling platform's decision to secure the CIL sub-license in the IPFS before minting it as an NFT shows the flexibility and possibilities of blockchain, which BC.GAME is amongst the first ones to achieve!
All users, including regulators worldwide, can now view the license, which is an efficiency win, considering how governments have stepped up, shifting their muzzles to crypto entities.
BC.GAME would like to extend their heartfelt gratitude to each of their amazing players who stood by them and pushed them to reach greater heights with each achievement!
The company further mentions, "Thank You for trusting us and providing your unwavering support to BC.GAME! We are because of you! Thank You! We aim to provide our players with the best crypto casino experience full of huge winnings, fun, and good times! But, as we always say, Don't Trust, Verify It.
Once again, we thank you, dear players, for constantly pushing us to be the Best!"
And to all the new users, they say: "Welcome! Become a part of the most rapidly growing crypto gaming community and have an experience like no other!"
Congratulations to all, and we wish you a super lucky winning time!🍻🍻