INTRALOT Provides an Update on the Lock-up Agreement and Exchange Offer Process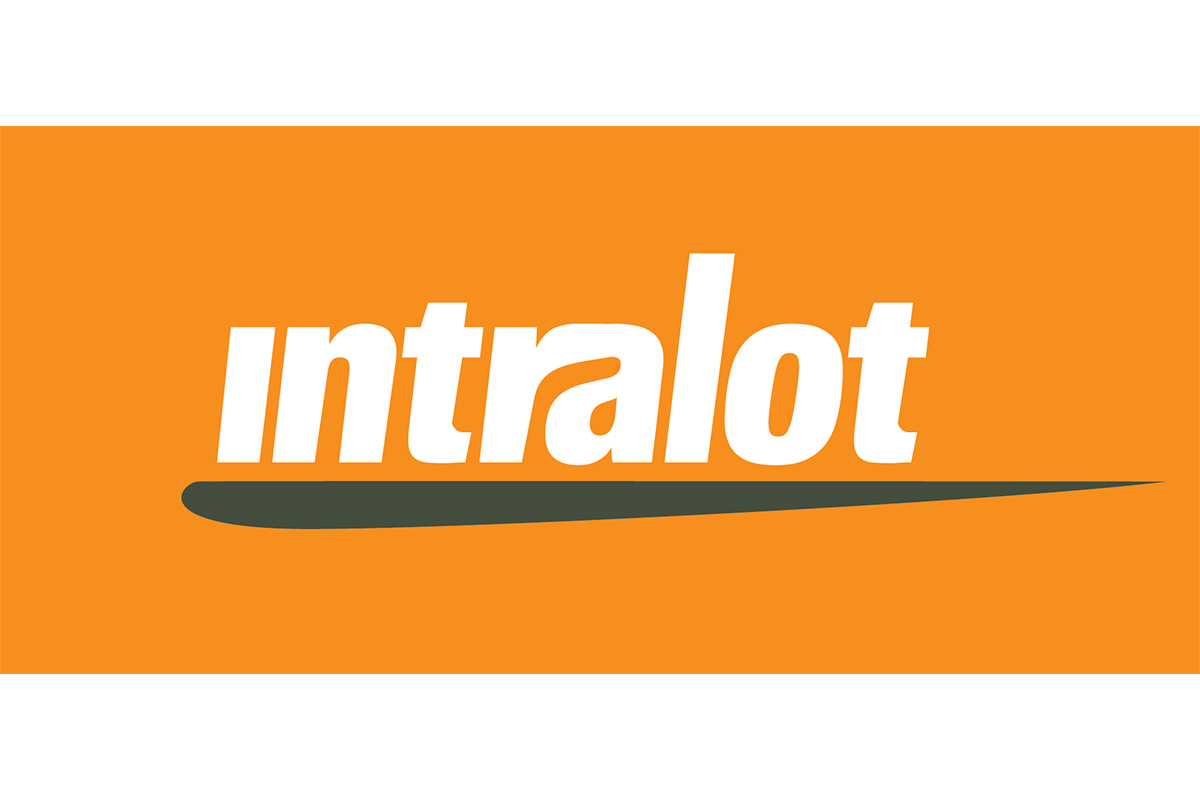 Reading Time:
2
minutes
This press release relates to the disclosure of information that prior to publication qualified, or may have qualified, as inside information within the meaning of Article 7(1) of the EU Market Abuse Regulation 596/2014.
We refer to the press release issued on 28 June, 2021 (the "Press Release") by Intralot S.A. (the "Company" and together with its subsidiaries the "Group") regarding the amendment and update of the Lock-up Agreement with an ad hoc group of noteholders  (the "Ad Hoc Group") of its €250m senior unsecured notes due in September 2021 (the 2021 SUNs) issued by Intralot Capital Luxembourg (the Issuer). Capitalised terms used herein shall have the meaning provided to them in the Press Release and the First Press Release (of 14 January 2021).
The Company informs the investment community and the broader public that on 30 June, 2021:
The Issuer utilized the Redemption Facility of €147,607,487 provided by certain members of the Ad Hoc Group (the "Redemption Facility Providers") and redeemed the same amount of 2021 SUNs at 100% of the principal amount pro rata plus accrued interest.
Following redemption, the Issuer issued additional notes under the 2021 SUNs indenture of an amount of €147,607,487 to repay and cancel the Redemption Facility. After the issuance of the additional notes to the Redemption Facility Providers the outstanding 2021 SUNs are again €250,000,000.
Following the redemption and issuance of additional notes, holders of more than 90% of the 2021 SUNs outstanding as of the date of this press release have agreed to tender their 2021 Notes pursuant to the Lock-up Agreement.
Today, 1 July, 2021, the Group has announced two interdependent exchange offers as per the First Press Release:
The commencement of an offer by US subsidiary Intralot Inc. to acquire any and all of the outstanding €250,000,000 6.75% 2021 SUNs issued by Intralot Capital Luxembourg in exchange for up to USD 244,585,500 in aggregate principal amount of its New SSNs. In conjunction with the exchange offer Intralot Capital Luxembourg is soliciting consents for holders of the 2021 SUNs to amend certain provisions of the 2021 SUNs as set forth in the exchange offer and consent solicitation memorandum dated July 1, 2021. Minimum acceptance condition is 90% of Notes outstanding and exchange ratio set at 82%. The Solicitation Memorandum is available to holders through the Exchange Agent, Lucid Issuer Services at [email protected]
The commencement of an offer by Intralot Global Holdings B.V. to holders of the outstanding €500,000,000 5.25% Senior Unsecured Notes due September 2024 (the 2024 SUNs) to exchange the 2024 SUNs for ordinary shares of Intralot US Securities B.V. ("TopCo"), with minimum acceptance condition €68,176,000 and maximum acceptance amount €169,100,000. The Exchange Offer Memorandum is available to holders through the Exchange Agent, Lucid Issuer Services at [email protected]
The public announcements of the two exchange offers have been published on the websites of the Luxembourg Stock Exchange https://www.bourse.lu/latest-fns and the Company https://www.intralot.com/investor-relations/debt-capital-market-info/ on 1 July 2021.
The exchange offers will remain open until 23:59 New York time, on July 29, 2021, unless extended.
Blueprint Gaming's Fishin' Frenzy Reel Time Fortune Play hooks popular mechanic to iconic slots franchise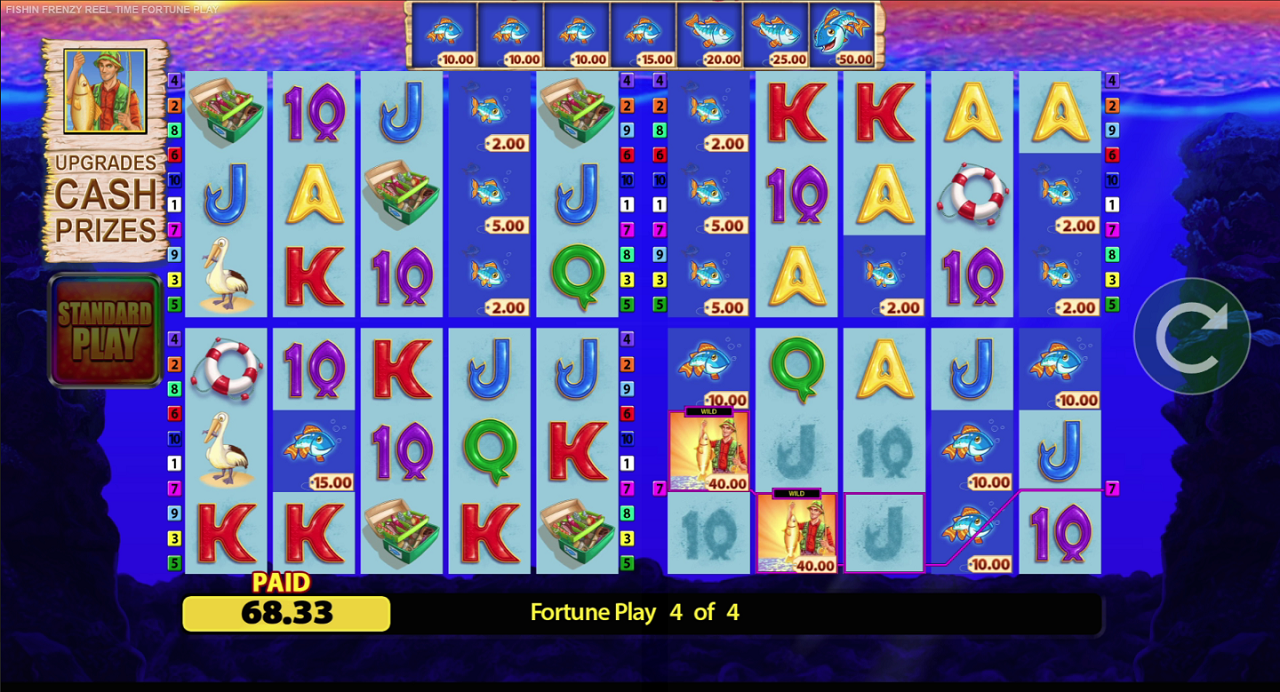 Reading Time:
< 1
minute
The industry's most popular fishing-themed slots franchise has made a welcome return, with Blueprint Gaming introducing its latest Fishin' Frenzy instalment that includes the developer's popular Fortune Play game mode.
Fishin' Frenzy Reel Time Fortune Play delivers an elevated platform for players to experience the legendary slot theme with two gameplays on offer.
The inclusion of Blueprint's Fortune Play provides the opportunity to spin on an enhanced reel set, during which the appearance of each new Fisherman symbol upgrades the value of the lowest fish
and reels in the cash prize within the respective window for a superior catch of the day.
In addition, players can opt to enjoy the original gameplay by seamlessly transitioning between the two game modes. Within the standard play, three or more bonus symbols in view award Free Spins where any fisherman that lands acts as a wild and pays a win for every fish that appears.
Jo Purvis, Director of Key Accounts and Marketing UK at Blueprint Gaming, said: "Fishin' Frenzy Reel Time Fortune Play is set to deliver the biggest catch yet from our world-famous franchise, bringing yet more angling entertainment for players.
"Fortune Play continues to rise in popularity, with its enhanced gameplay mode appealing to a wide audience. Credit must go to our design and development team for taking the Fishin' Frenzy theme to new heights."
Award Longlist Revealed For The World's Most Valuable Literary Sports-Writing Prize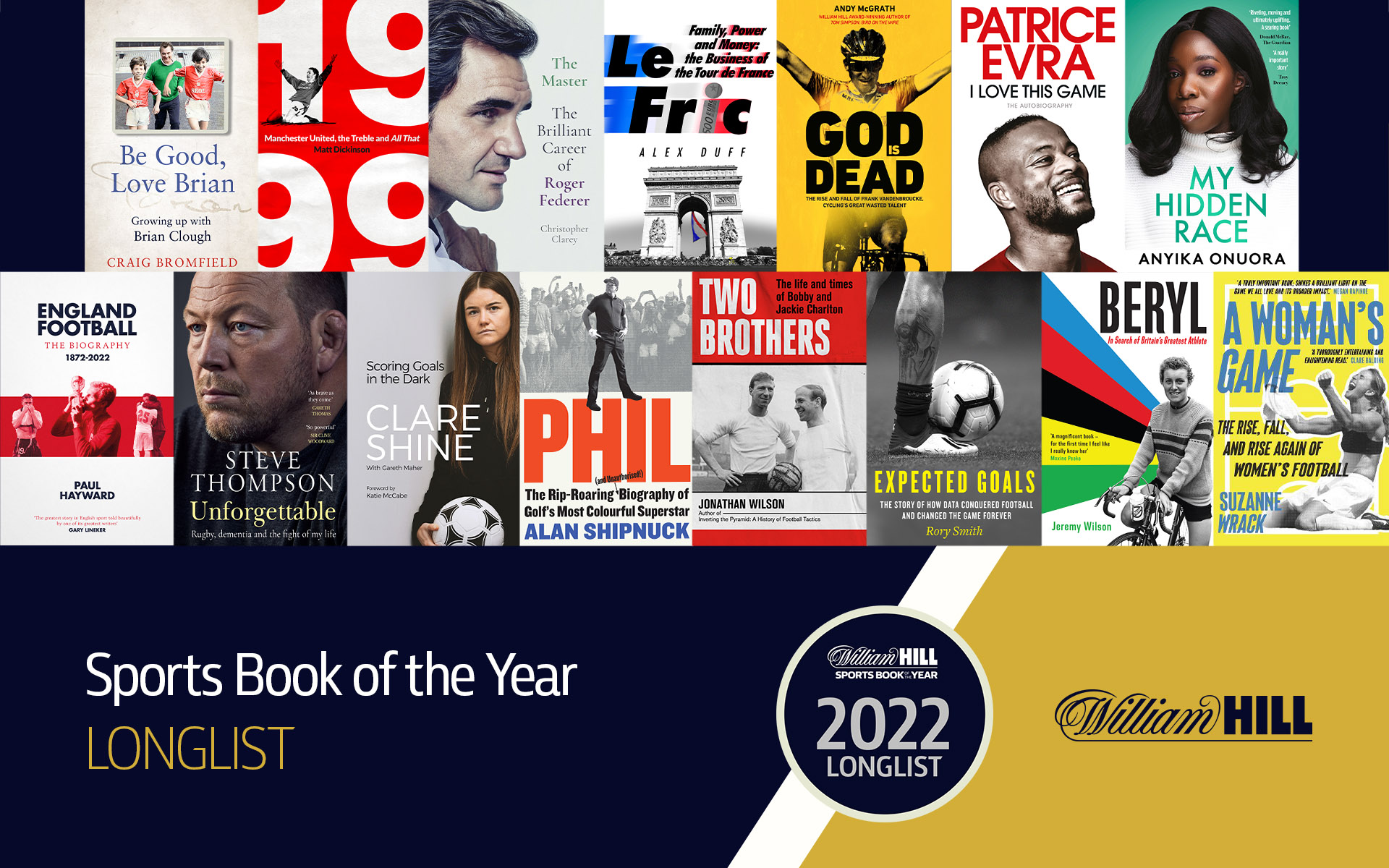 Reading Time:
3
minutes
The longlist for the 34th William Hill Sports Book of the Year Award has been revealed today (Thursday 29th September). A record 158 books were entered into this year's Award, featuring a diverse mix of authors from across a wide range of sports including, tennis, football, athletics, golf, rugby and cycling.
Following a rigorous judging process from a panel including The Athletics' Nancy Frostick, sports presenter Matt Williams and William Hill's Neil Foggin, 15 authors have been selected for this year's longlist.
The 15-book longlist features an array of topics including hard-hitting autobiographies and heart-breaking memories, along with harrowing accounts of racism and sexism in sport and never-been-heard before encounters of some of the most compelling figures within the sporting industry.
With the Lionesses winning the UEFA Women's EURO 2022 in July and the FIFA World Cup Qatar 2022 taking place at the end of the year, it's no surprise that topics around football dominates this year's longlist, with eight books making the list.
Three female authors made the cut with retired track and field athlete Anyika Onuora, The Guardian's football writer Suzanne Wrack, and former Irish international footballer Clare Shine are in the running for the Award. The story of female athlete Beryl Burton, who dominated the world of cycling, also features in the longlist.
Former sports stars, and first-time authors, Patrice Evra and Steve Thompson have also made the list for the Award which has a £30,000 cash prize for the winner.
The William Hill Sports Book of the Year 2022 Longlist:
Be Good, Love Brian: Growing Up with Brian Clough by Craig Bromfield
The Master: The Brilliant Career of Roger Federer by Christopher Clarey
1999: Manchester United, the Treble and All That by Matt Dickinson 
Le Fric: Family, Power and Money: The Business of the Tour de France by Alex Duff
I Love This Game by Patrice Evra
England Football: The Biography: 1872-2022 by Paul Hayward
God is Dead: The Rise and Fall of Frank Vandenbroucke, Cycling's Great Wasted Talent by Andy McGrath
My Hidden Race by Anyika Onuora
Scoring Goals in the Dark by Clare Shine with Gareth Maher
Phil: The Rip-Roaring (and Unauthorised) Biography of Golf's Most Colourful Superstar by Alan Shipnuck
Expected Goals: The Story of how Data Conquered Football and Changed the Game Forever by Rory Smith
Unforgettable: Rugby, Dementia and the Fight of My Life by Steve Thompson
Beryl: In Search of Britain's Greatest Athlete, Beryl Burton by Jeremy Wilson
Two Brothers: The Life and Times of Bobby and Jackie Charlton by Jonathan Wilson
A Woman's Game: The Rise, Fall and Rise Again of Women's Football by Suzanne Wrack
Book review panellist and renowned sports broadcaster, Matt Williams said: "This year, we received an unprecedented number of great entries from talented authors and publishers, and whittling these down to our top 15 was no small feat.
"There were many fantastic books which I would pick up and re-read over and over again that didn't make the cut, which highlights just how impressive and well-written the books that made the longlist are.
"Racism and discrimination in sport, women's football and the devastating effects of early onset dementia are just some of the diverse themes our longlist authors have covered, and are all huge topics in today's sporting industry.
"It's been truly an honour to have been part of the judging team for this year's William Hill Sports Book of the Year Award and be able to read so many inspirational books from the most talented authors, which all should be recognised for their great literature. I look forward to seeing which of our longlist comes out on top."
Now in its 34th year, the award is dedicated to rewarding excellence in sports writing and provides authors and publishers a platform to showcase and promote their book. The first William Hill Sports Book of the Year Award took place in 1989, earning it the title of the longest-established competition in the industry, and since launching, has attracted thousands of authors and publishers including Nick Hornby, Marcus Trescothick and Brian Moore, as well as last year's winner Michael Holding and three-time winner Duncan Hamilton.
The shortlist will be unveiled on 27th October, with the winner declared on 1st December 2022 at an official award ceremony at BAFTA 195 Piccadilly, London. The Award has a £30,000 cash prize for the winner and the shortlisted authors will each receive £3,000 and a leather-bound copy of their book.
For more information about the William Hill Sports Book of the Year Award and to enter, please visit: https://news.williamhill.com/sport/sports-book-of-the-year/
Cryptocurrencies in Casinos – the Promises & Pitfalls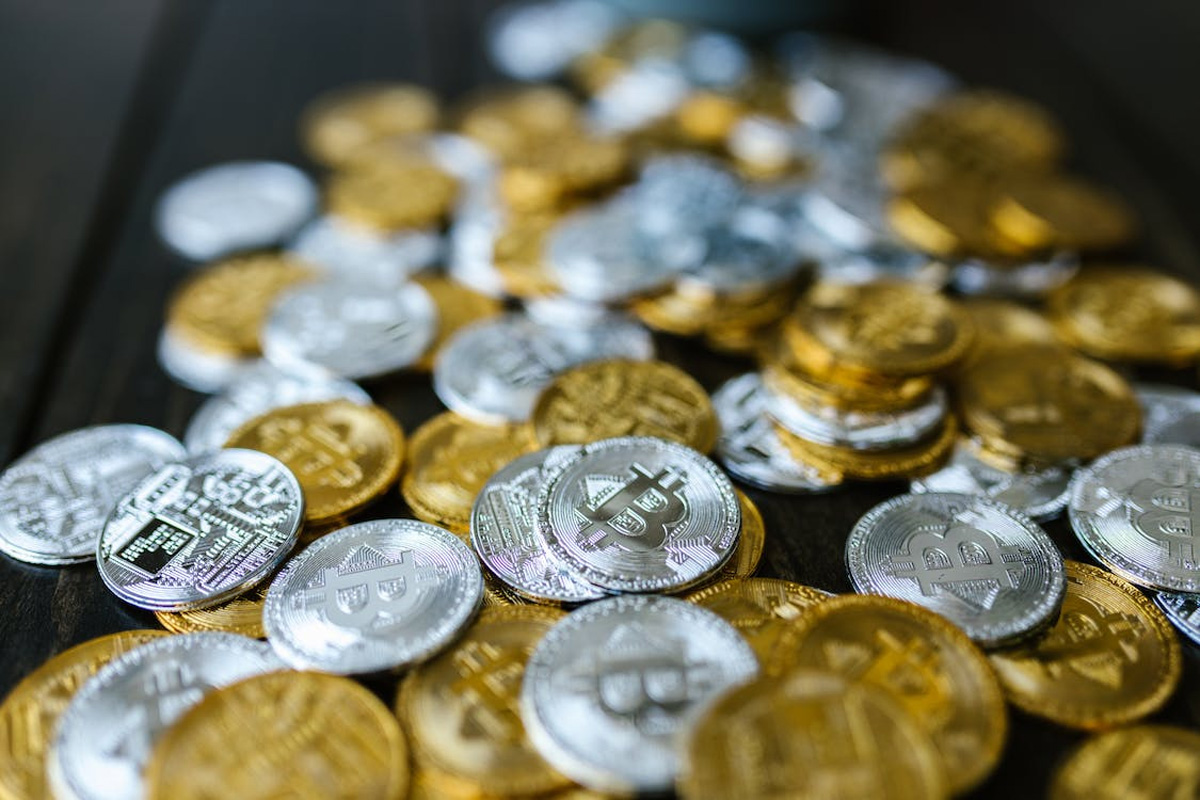 Reading Time:
4
minutes
Cryptocurrencies are having a moment. Bitcoin, the first and most well-known cryptocurrency, has seen its value skyrocket in recent months, with one bitcoin worth more than $18,000 at the time of this writing. Cryptocurrencies are digital or virtual tokens that use cryptography to secure their transactions and control the creation of new units. This makes them a potentially appealing option for online casinos, which could use them to make deposits and withdrawals faster and more secure. But there are some potential pitfalls to consider before jumping into cryptocurrencies for online casino gaming. Let's take a closer look at both the promise and the risks of using cryptocurrencies in casinos.
How Does a Bitcoin Casino Work?
When it comes to online gambling, there are a lot of options to choose from. One type of online casino that has been gaining popularity in recent years is the Bitcoin casino. So, how does a Bitcoin casino work?
Essentially, a Bitcoin casino is just like any other online casino, except that it allows players to gamble using the cryptocurrency Bitcoin. This can be beneficial for both the casino and the player, as it offers a more secure and anonymous way to gamble. Lots of recent brands which were launched in 2022, offer crypto payments to players in India and beyond. For the player, this means that their personal information is not at risk of being compromised.
For the casino, it means they can accept payments from players worldwide without having to deal with banks or other financial institutions. In order to get started with a Bitcoin casino, all you need is a Bitcoin wallet. Once you have set up your wallet, you will be able to deposit Bitcoins into your account and start playing your favorite casino games.
What are the Pros of Crypto in a Casino?
The advantages of cryptocurrencies in casinos are many and varied. Below are the top benefits of the use of cryptocurrencies in online casinos:
Anonymity and Security: When most people think of casinos, they envision a seedy underworld where cheaters prosper, and their personal information is at risk. However, Bitcoin casinos are changing this perception by offering a secure and anonymous way to gamble online. Unlike traditional casinos, which require their users to fill out extensive personal information forms, Bitcoin casinos allow users to gamble anonymously. This not only protects their personal information from being hacked or stolen but also allows them to avoid any government scrutiny. As a result, Bitcoin casinos are becoming the preferred choice for many online gamblers. In addition to offering enhanced security and anonymity, Bitcoin casinos also allow users to take advantage of lower transaction fees and faster payouts. With all these benefits, it's no wonder that Bitcoin casinos are quickly gaining popularity worldwide.
Cheap & fast payment: Cryptocurrency transactions are carried out directly between the user and the operator without the interference of any third party. This makes for seamless and speedy transactions. The lack of a central authority also means that there are no delays or "red tape", as is often the case with traditional financial institutions. In addition, cryptocurrency payments can be made cheaply and quickly without the need for expensive infrastructure or middlemen. As a result, cryptocurrencies are an attractive option for those looking for fast and efficient payments.
Bonuses: Bitcoin casinos offer various bonuses and rewards for their customers. One of the most popular bonuses is the no deposit bonus, which is offered to new customers. This bonus allows you to play without having to make a deposit, and it can be a great way to try out a new casino. However, it's important to read the terms and conditions of the bonus before you claim it, as some bonuses have wagering requirements or other restrictions. There are also often reload bonuses available, which give you a bonus when you make a second or third deposit. These bonuses can be a great way to boost your bankroll and increase your chances of winning. Bonuses are one of the many reasons why Bitcoin casinos are becoming increasingly popular.
Decentralised: The decentralised nature of Bitcoin is one of its key advantages. Unlike traditional currencies, which central banks regulate, Bitcoin is not subject to any central authority. This means that no government or financial institution can interfere with Bitcoin transactions or freeze a person's account. Instead, Bitcoin transactions are verified by a global network of computers known as miners. These miners work together to confirm each transaction and are rewarded for their efforts with new bitcoins. As a result, Bitcoin's decentralised nature ensures that no single entity can control the currency or manipulate the transaction process. This makes Bitcoin a more secure and trustworthy currency system.
What are the Cons of Crypto in a Casino?
Cryptocurrencies in casinos are not without their risks and drawbacks. One of the most significant dangers is the possibility of theft or fraud. Because digital currencies are stored in digital wallets, they are susceptible to hacking. If a hacker can gain access to a user's wallet, they could theoretically steal all of the currency stored inside.
Another risk associated with cryptocurrencies is volatility. The value of Bitcoin and other digital currencies can fluctuate wildly, creating problems for casinos that accept them. If the value of a currency plummets suddenly, a casino could end up taking a big loss.
Finally, there is the regulatory risk. Cryptocurrencies are still not well understood by most governments and regulators. This could create problems down the line if authorities decide to crack down on casinos that accept them.