IESF Partners with NASEF and Appoints Gerald Solomon as its Chair of World Esports Education Commission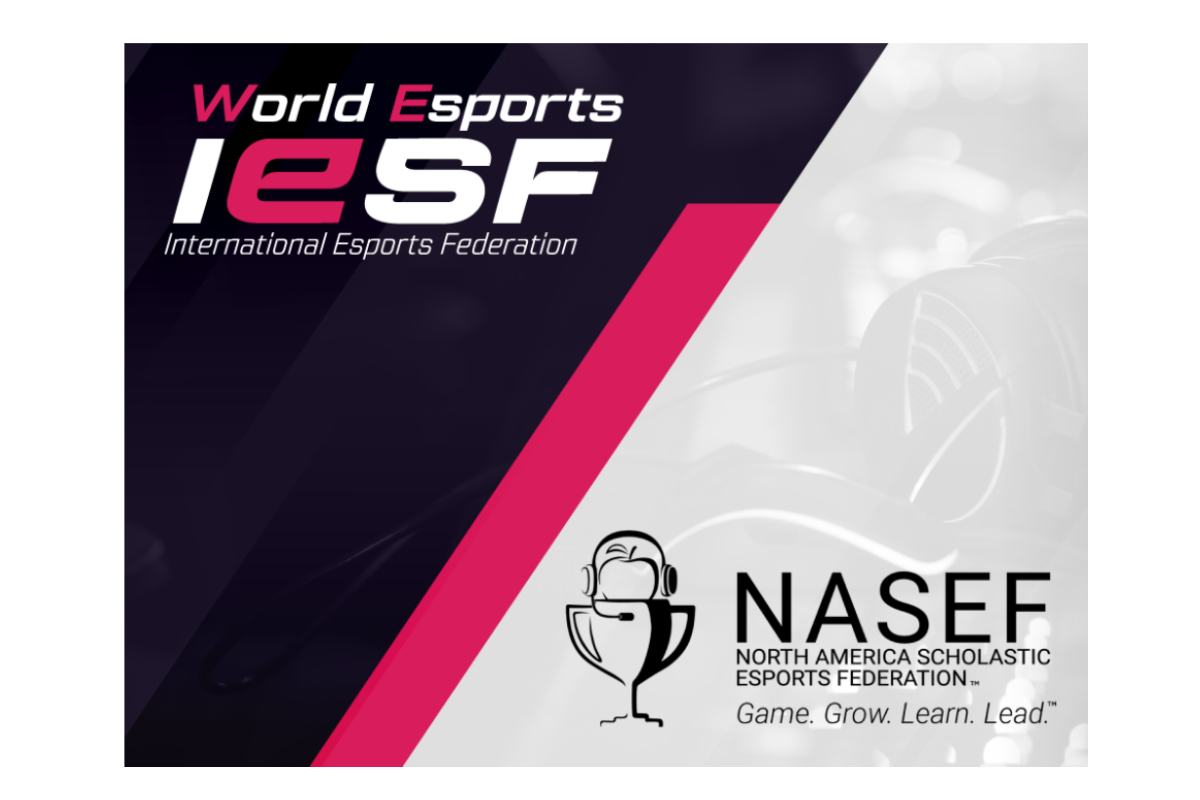 Reading Time:
2
minutes
The partnership will embed NASEF's leading scholastic approach to help IESF's 104 Member Federations connect learning and Esports
The International Esports Federation (IESF) announced that it is partnering with the North America Scholastic Esports Federation (NASEF) and appointing Gerald Solomon, NASEF's executive director, as Chair of the World Esports Education Commission. IESF will now exclusively utilize NASEF's curriculum and programs to enable educators around the world to leverage Esports as a tool for education and career preparation.
The Esports industry is booming worldwide, with revenue predicted to grow 14.5% in 2021 from the previous year (Source – Newzoo's Global Esports & Live Streaming Market Report, 2021). With that level of growth, career opportunities abound. Meanwhile, young people worldwide have a significant and growing interest in Esports and are eager to develop related skills, not only in video gameplay but also in the ecosystem that surrounds the gamers.
As a result of the partnership, IESF will utilize NASEF's Department of Education-approved standards-based high school, Career Tech and middle school curriculum to develop and implement a global functional scholastic Esports system. NASEF will provide all IESF member national federations with program guidelines and professional development and training for members' implementation. To lead this global effort, Gerald Solomon, founder and executive director of NASEF, has been appointed head of the IESF World Esports Education Commission and charged with developing and scaling this scholastic approach to Esports.
"Through this partnership, IESF will be providing significant additional education resources to our 104 member nations," said Vlad Marinescu, President of IESF. " Across the world, educators are looking for compelling ways to connect with their students and teach them valuable skills in an enjoyable atmosphere. NASEF has spent years developing and refining its scholastic Esports system, this alliance will allow us to leverage that expertise for the benefit of IESF students and athletes worldwide."
"Independent research demonstrates NASEF's success in leveraging Esports for meaningful education. Youth around the world are enthralled with Esports, so it makes sense to connect play and learning for all kids, no matter where they reside or their living circumstances. We're excited to work with IESF member nations to implement our scholastic Esports programs to positively impact their students and position them to thrive and acquire the skills needed for high-demand careers," said Gerald Solomon, founder and executive director of NASEF.
World Esports Championships Finals Begin with Spectacular Opening Ceremony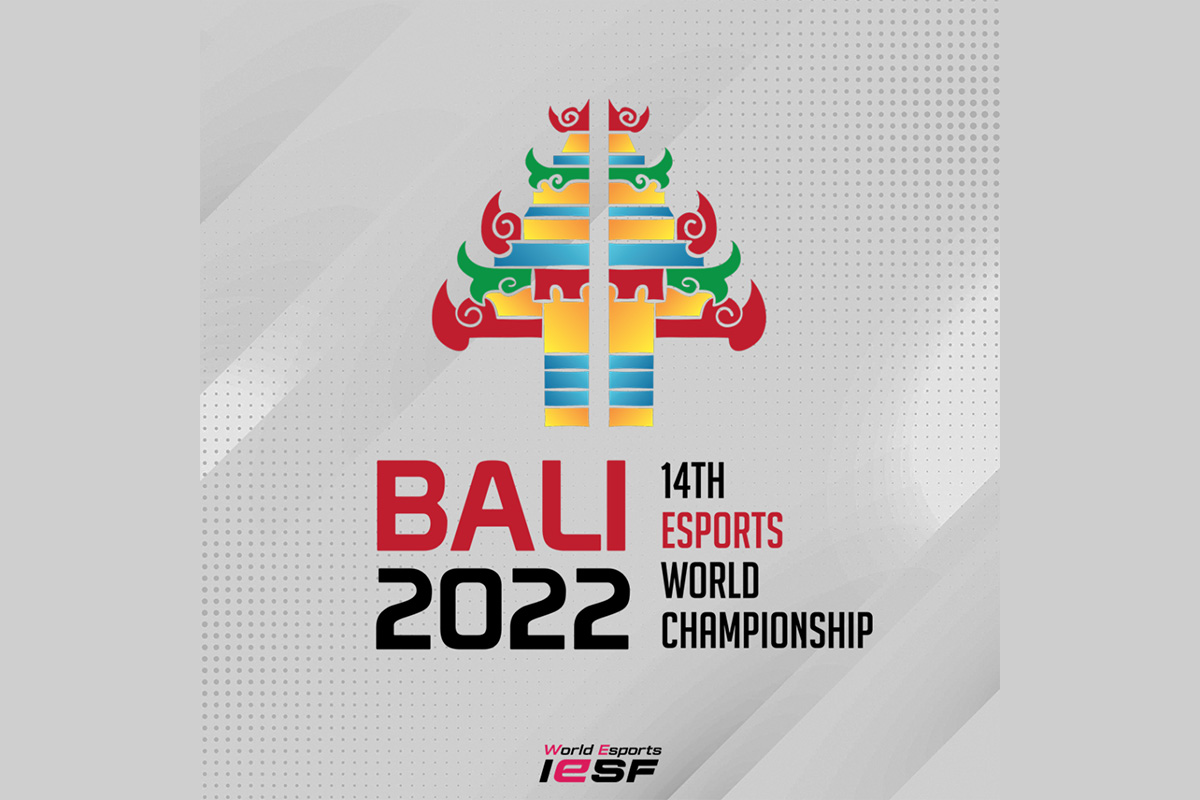 Reading Time:
2
minutes
IESF welcomes World Esports Family to Bali for the largest edition of its flagship event
The International Esports Federation (IESF) officially opened the 14th World Esports Championships Finals today in Bali, Indonesia. The Opening Ceremony kicked off IESF's historic WE Championships with an athlete parade, special performances, and speeches from IESF President Vlad Marinescu and Esports Federation of Indonesia (PBESI) President Budi Gunawan at the Merusaka Nusa Dua Hotel. 
The ceremony welcomed athletes, referees, fans, event organizers, government officials, and others from the World Esports Family. The ceremony began with the Indonesia Raya, the national anthem of Indonesia, and the official PBESI march. IESF then did an official raising of its flag to mark the start of the event. Inspired by Indonesian and Balinese culture, the ceremony featured traditional dances as well as extraordinary performances by Indonesian artists Alffy Rev, Wizzy, and Ecko.
The WE Championships remain the sole international esports competition where athletes compete to represent their countries. Over 600 players representing 106 countries will compete across six games: CS:GO, Dota 2, Mobile Legends: Bang Bang, eFootball ™  2023, Tekken 7, and PUBG Mobile, making this the largest and most geographically diverse edition of the event since its inception in 2008 with a record prize pool of $500,000. 
An athlete representative from each country joined in the athlete parade of the Opening Ceremony to carry their country's flag to celebrate the event's largest and most inclusive edition. Additionally, IESF showcased its commitment to responsible gaming and providing referees with the highest level of certification to ensure fair and safe competition. This year's referees took an oath on stage during the Opening Ceremony, alongside an athlete representative, to safeguard responsible gaming. 
IESF President Vlad Marinescu spoke at the ceremony and said: "Welcome to Bali for the 2022 World Esports Championships Finals. We are elated to see a historic 106 countries, more than double from last year's edition, competing in the 14th edition of this event right here in the Land of Gods.  All of you here in this beautiful country and those watching are proof and reflection of the growth and progress of the World Esports Family."
In his speech, PBESI President Budi Gunawan said: "The Indonesia Esports Summit and the 14th IESF World Esports Championships, wil declare our commitment to set new standards for organizing world class esports event. We sincerely hope that the 14th IESF World Esports Championships Bali 2022 will be a new momentum for all these great talents from around the world to build friendship and peace" 
The competition will conclude with the Closing Ceremony and a special announcement on December 11, where one nation will be crowned the World Esports champion. 
The Finals will be live-streamed across seven IESF Twitch channels, one dedicated for each game. The full lineup of competing nations and all other information related to WEC can be found on the official website. 
The World Esports Championships 2022 Are Officially Open!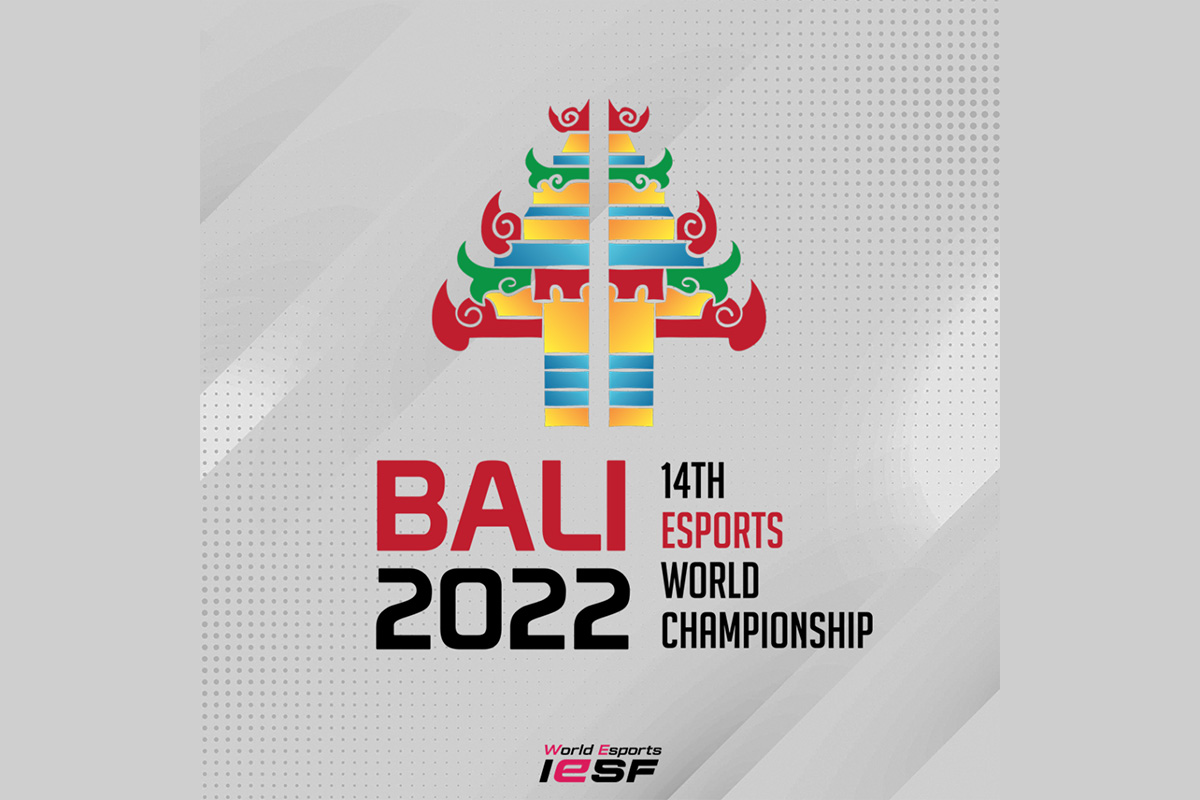 Reading Time:
< 1
minute
And WE are live in 3,2,1…
The World Esports Championships 2022 are officially open!
Join the opening ceremony today, at 7 pm GMT +8 with traditional music and dance performances, a fireworks show, and wave your national flag proudly!
After the opening ceremony feel free to join in the press conferences.
During the event, you can experience a little bit of everything from cosplay competitions, games, watch parties, and daily activities.
If you are not in Bali, you can always tune in on the platform wec.iesf.org and become part of the magic.
Watch your teams, stay on top of every score, and keep cheering for your favorite players!
EXCEL ESPORTS reveals female VALORANT team in hopes to enter VCT: Game Changers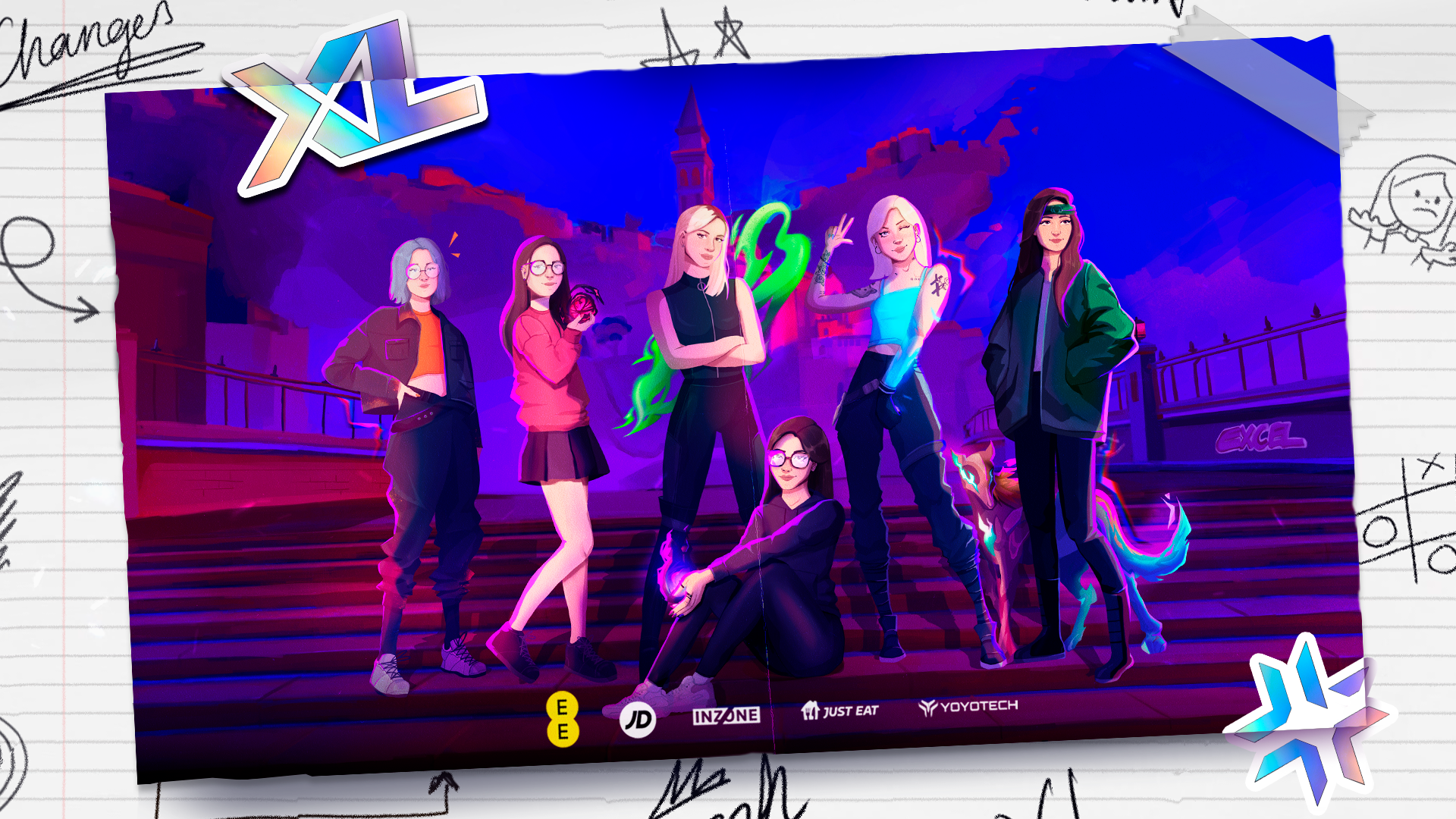 Reading Time:
2
minutes
Today, British competitive gaming culture brand EXCEL ESPORTS is excited to announce the launch of its female VALORANT roster. EXCEL have signed former N1MP lineup Cornelia 'Neli' Johansson, India 'cataLina' Dubourg, Safaa 'Purii' Baydi, and Camille 'Luzia' Millet to its female esports VALORANT team along with previous teammate Samantha "Samsi" Caddell and Daniela 'Jupi' Gradl, who will round out the roster.
The announcement marks the beginning of EXCEL's' journey into VCT Game Changers with the hope to empower and inspire the next generation of women in esports. Already a strong competitive unit, the players of N1MP are close friends in real life which will allow for a higher level of teamwork and communication. The addition of 'Samsi' to the team will bring the roster to the next level with their experience of playing at a high level. The former N1MP roster has experience in the VCT Game Changers EMEA Series 3 and came top 5 in the Medusa Series which new teammate Samsi won. The team will be supported by EXCEL ESPORTS Team Manager Kevin 'Noizeeh' Jaskiewicz.
THE EXCEL VALORANT GAME CHANGERS ROSTER FOR 2022:
VCT Game Changers was a pioneering initiative announced in 2021 to create more opportunities and exposure for women and marginalised genders in VALORANT esports. The recent VCT Game Changers Championship Finals was the most viewed female VALORANT tournament ever with a peak viewership of over 230,000. With this success, Riot Games recently announced the format for VCT Game Changers EMEA going forward into 2023 which includes academy, amateur and contenders competitions that will form the basis of the VCT Game Changers ecosystem.
Tim Reichert, Chief Operating Officer, EXCEL ESPORTS, commented: "Over the course of the Game Changers Championships, we have seen so many inspiring stories that female players across the world could identify with. At EXCEL, we want to offer something new to show young female players a path into esports and believe through signing an existing squad who work well together competitively and socially, we could help and support them to being the best they could be. We hope that this will encourage more female gamers to get into esports and our success will come from our dedication to developing the scene"
EXCEL ESPORTS VALORANT Team Manager, Kevin 'Noizeeh' Jaskiewicz commented: "This is an amazing opportunity for EXCEL and the players involved. We have dedicated a lot of time to work on a roster that could bring EXCEL's values to female VALORANT esports. We're investing heavily in our players and are forming the infrastructure around what works best for them because we're confident in their potential to dominate the competition."
Pete Jeavons, Marketing Communications Director at EE commented: "EE is proud to be the lead partner of EXCEL's Game Changers team, EXCEL's first ever elite female team. This is the first step in working towards our partnership ambitions with EXCEL, enhancing opportunities and access for female gamers across the industry."