The MGA Publishes its 2020 Annual Report & Financial Statements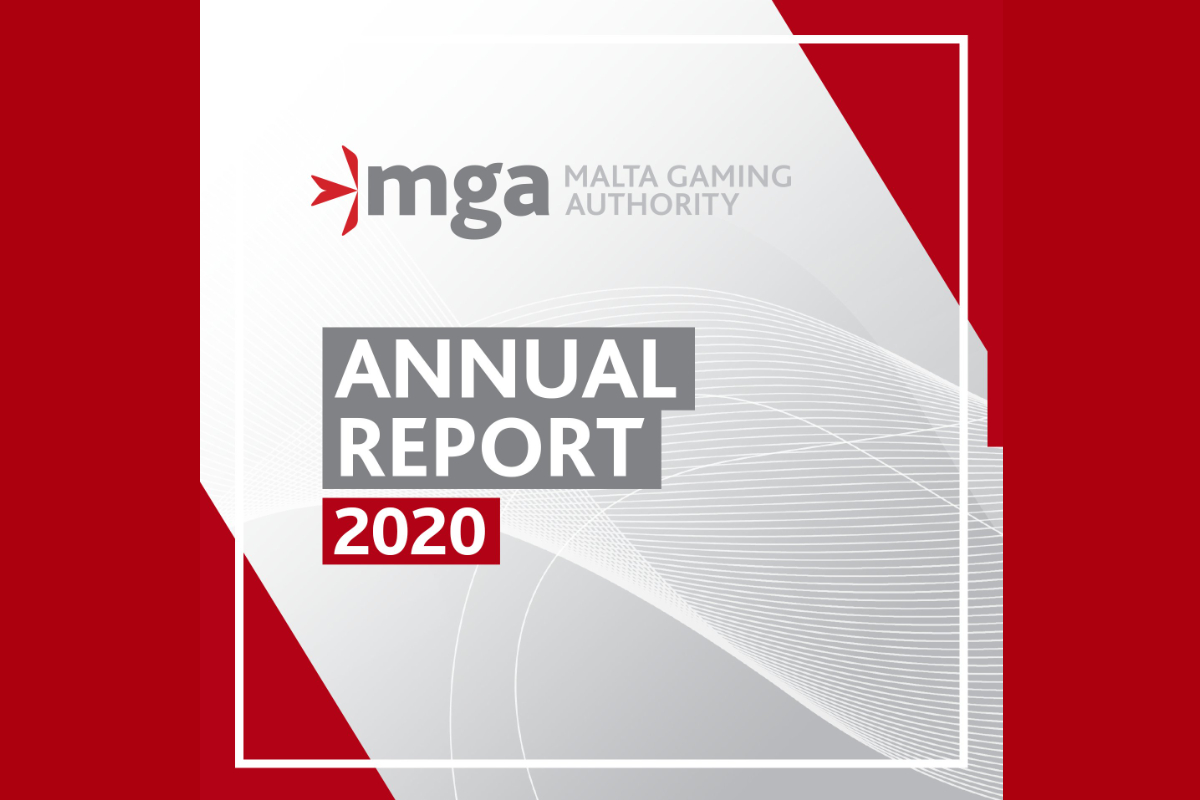 Reading Time:
4
minutes
The Malta Gaming Authority (MGA/Authority) is publishing its Annual Report and audited Financial Statements for the financial year ending 31 December 2020. The report provides an overview of the work performed throughout the year and highlights major projects undertaken by the Authority throughout the same period. In addition, the report also outlines the performance of the Maltese gaming industry during 2020 as well as a medium-term outlook into the future, followed by a detailed report explaining key statistics for the land-based and online gaming sectors in the context of the COVID-19 pandemic. The full report may be accessed on this link.
The following are the key highlights from the Annual Report covering the year 2020:
Between January and December 2020, following information which emerged from compliance audits, compliance reviews, and formal investigations, the Authority issued 69 warnings, suspended 3 licences, and cancelled another 12. In addition, the MGA issued a total of 24 administrative penalties.
In 2020, 30 compliance audits were conducted by the Compliance and AML function, one of which related to a live studio, and 324 desktop reviews were carried out, of which 98 identified deficiencies which were accordingly escalated to the Compliance and Enforcement Committee.
In 2020, 8 individuals and companies were deemed not to be up to the Authority's probity standards by the Fit & Proper Committee, mainly on the basis of mitigating the risks of money laundering or funding of terrorism.
During the twelve-month period of 2020, a total of 1,475 criminal probity screening checks were undertaken, an increase of 13.5% when compared to the year 2019.
In terms of AML/CFT, during the twelve-month period of 2020, a total of 27 supervisory examinations on online gaming licensees were conducted by the MGA, of which 10 were full scope examinations, 3 were targeted examinations, 8 were thematic examinations, and 6 were supervisory meetings.
In 2020, the MGA conducted a total of 65 interviews with prospective MLROs and key persons carrying out the AML/CFT function to determine the knowledge and suitability of each candidate, out of which 40 were approved, 17 were conditionally approved and 8 were rejected.
The Commercial Communication Committee of the MGA took action against 10 adverts or promotions that, in the opinion of the Committee, inappropriately exploited the COVID-19 pandemic.
During 2020 the Player Support Unit received a total of 5,625 requests for assistance, a 58% increase over 2019, potentially stemming at least partly from the impact of the COVID-19 pandemic on player behaviour.
In its efforts to boost knowledge sharing and cooperation with international counterparts, the MGA hosted a delegation of members of the Lotteries and Gaming Board and the Ministry of Home Affairs and Cultural Heritage of the Republic of Zimbabwe.
The Authority received 67 international cooperation requests from other regulators and sent 47 such requests, with the majority referring to requests for background checks as part of an authorisation process.
During the year 2020, a total of 168 requests for information specifically relating to the manipulation of sports competitions or breaches in sports rules were submitted by enforcement agencies, sport governing bodies, integrity units, and other regulatory bodies. Additionally, a total of 288 suspicious betting reports from licensees and other concerned parties were received.
During the period under review, the Authority was a direct participant in 20 different investigations across the globe relating to manipulation of sports competitions or breaches in sports rules.
Recognising the importance of establishing data sharing agreements with relevant stakeholders, including sport governing bodies and other platforms whose function includes the detection of suspicious betting activities, the MGA signed a total of five agreements, namely a data sharing agreement with the International Cricket Council, the Swedish Football Association, the Darts Regulation Authority, the World Professional Billiards & Snooker Association, and the Slovak Football Association.
During 2020, the MGA and the FIAU signed an updated version of the MoU which brought forth better cooperative instruments for the supervision of AML/CFT in the gaming sector.
The Authority entered into an MoU with the Malta Business Registry with the aim of facilitating the ongoing close communication between authorities and the effective sharing of information.
With the aim of increasing cooperation with our international counterparts, an MoU was agreed to by the MGA and the Dutch Kansspelautoriteit (the Dutch Gambling Authority) on the basis that the two authorities will support each other by sharing best practices and information in support of their responsibilities at law, whilst also engaging in discussions on policy matters of interest.
The MGA also enhanced its collaboration with the Commissioner for Voluntary Organisations by creating a process whereby any entity that applies for a non-profit game is only issued with a permit if such an entity is a registered and compliant voluntary organisation.
Recognising the importance of regular dialogue with stakeholders, throughout 2020, over 55 external communications were sent, providing a synopsis of various updates and developments within the Authority and industry.
In publishing this report, the CEO, Dr Carl Brincat said: "The year 2020 will undoubtedly be remembered for the challenges the pandemic presented us with, and I am proud of the Authority's employees who worked tirelessly to ensure that we continued to perform the functions required of us at law. Keeping the ship steady during a challenging year serves as a strong foundation for us to look ahead with renewed commitment to keep building on the positives and improve on our shortcomings, to reach new heights in our regulatory approach."

GSL group seeding for WePlay Academy League Season 2 is defined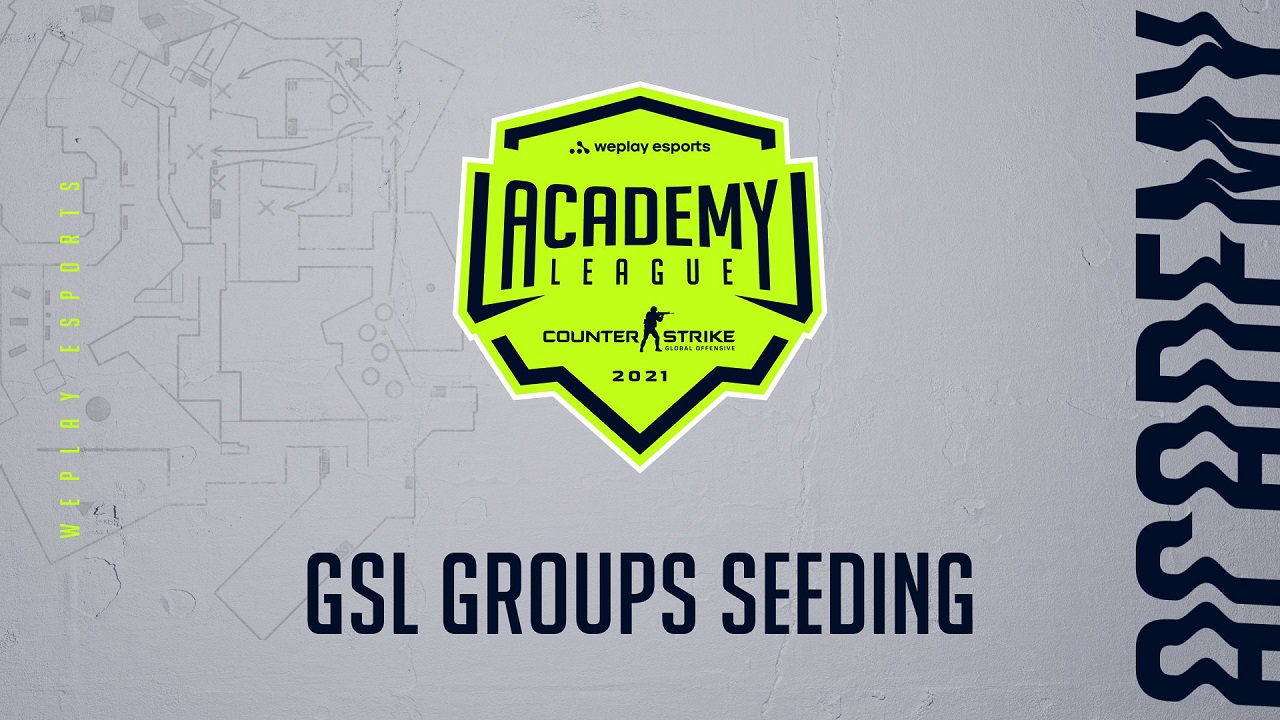 Reading Time:
< 1
minute
During the Group Stage, the participating teams will compete against each other within their groups for a place in the Playoff Stage.
Due to the recent changes in the organization format of the second season of the CS:GO tournament WePlay Academy League, eight participating teams were split into two GSL groups for the Group Stage of the competition. The teams that show the best results within their respective groups will automatically go to the Playoff Stage. Teams that take the second and third places in each group will fight each other for the last two spots in the Playoffs.
The first match will take place on September 28, at 5 p.m. CEST.
Group A:
Young Ninjas
Astralis Talent
BIG. OMEN Academy
NAVI Junior
Group B:
mouz NXT
FURIA Academy
VP.Prodigy
Fnatic Rising
The WePlay Academy League Season 2 will take place from September 28 till November 14, 2021. The total prize pool of the competition is $100,000.
Optimove Raises $75 Million to Help Operators Deliver AI-Mapped Player Journeys and Personalized CRM at Scale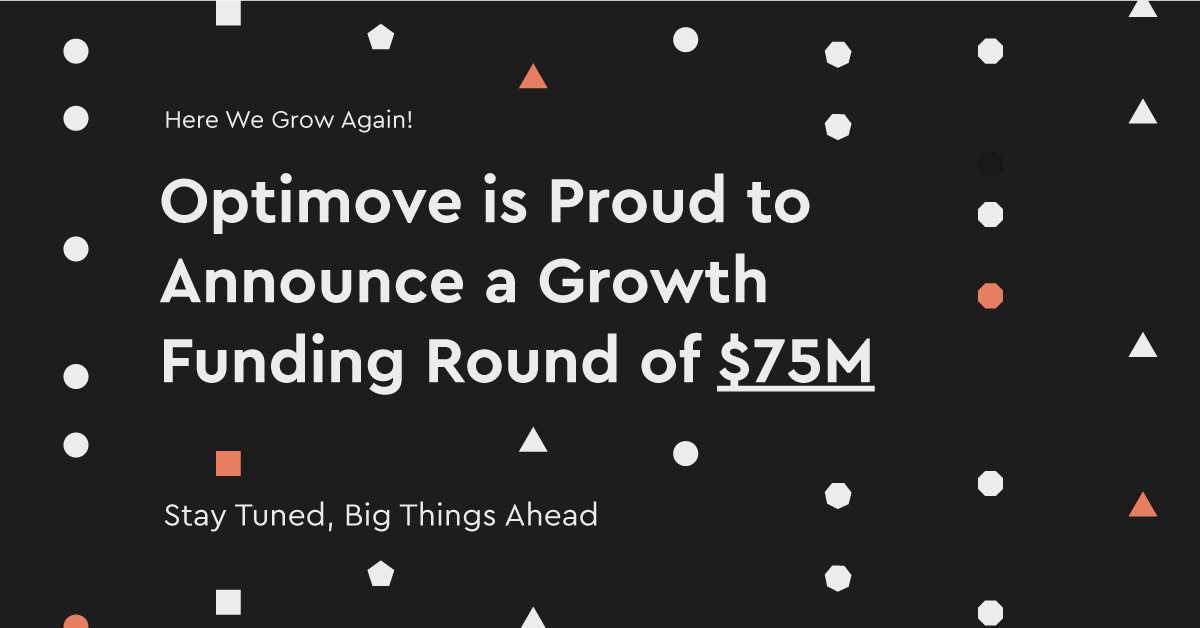 Reading Time:
3
minutes
Summit Partners' investment will fuel Optimove's M&A strategy, hiring and go-to-market of its SaaS application for customer-led growth and retention
Optimove, a leader in CRM marketing, today announced a $75 million investment led by global growth investor Summit Partners. The financing will support continued investment in strategic hiring and M&A, expansion of the company's Customer Relationship Management (CRM) Marketing platform, and further acceleration of Optimove's rapid growth. The company also announced the addition of Summit Partners' Head of Europe, Han Sikkens, and Managing Director Steffan Peyer to its Board of Directors.
Optimove's SaaS technology combines a Customer Data Platform (CDP) with a Multichannel Marketing Hub (MMH) designed to uniquely empower brands to deliver personalized marketing campaigns to connect and engage with existing customers. Unlike more traditional solutions that rely on common, rule-based orchestration, Optimove places customer data at its core, layering advanced AI-based campaign orchestration on top. This helps its users manage large-scale CRM marketing frameworks, personalizing thousands of campaigns to hundreds of segments and reaching each end player with the optimal message and promotion across email, mobile and other channels. The company's solutions help operators achieve and attribute measurable improvement in key metrics such as churn, reactivation, conversion, and lifetime value per each player, campaign, set of campaigns, and across the entire customer base.
"In the last 18 months, digital consumption grew like never before. As a result, the cost of acquiring new customers has skyrocketed, while customer loyalty took a deep dive. Now, more than ever, brands understand the urgency to invest in existing customers to drive growth," said Optimove Founder and CEO, Pini Yakuel. "We built Optimove to address the challenges operators face when attempting to deliver personalization at scale. Our solutions are designed to offer marketing teams direct access to their player data to build, test and optimize their CRM campaigns. Our AI engine helps ensure that every player receives the marketing treatment that increases their lifetime value, through the optimal channel, at any given time."
According to data from Gartner's Market Share Analysis: Customer Experience and Relationship Management Software Worldwide, the multichannel marketing market grew at a 3-year CAGR of 17% and is expected to reach $10B by end of 2021.
Headquartered in Tel Aviv and operating from offices in New York and London, Optimove was bootstrapped for its first five years and has scaled quickly, while maintaining healthy profit margins, since its founding in 2012. This new capital positions Optimove to further accelerate its growth and expand its global footprint. Today, the company's CRM Marketing platform sends more than 23 billion optimized messages through email, mobile, ad platforms and other channels, to over 3 billion customers every year. Optimove serves more than 500 brands – including Entain, Gamesys, Kindred, Penn National, Sisal and others – and integrates with leading gaming platforms, such as Playtech, Pragmatic Solutions and SBTech, alongside leading execution channels, including Facebook, Google Ads, Dynamic Yield, and Attentive.
"The growth in e-commerce over the past decade has led to ever-increasing online competition, forcing brands to evolve their marketing strategies to deliver seamless, personalized omnichannel experiences that resonate and drive loyalty with consumers," said Steffan Peyer, Managing Director at Summit Partners. "From its roots in Israel's thriving and dynamic technology ecosystem, Optimove has grown into a truly global business, serving well-known brands across more than 40 countries. With strong technology, a strategic executive team, and the addition of growth capital, we believe Optimove is poised to build on its market leadership position."
Over the last 12 months, Optimove generated revenue growth of more than 40% while continuing to maintain healthy profit margins. The company currently has 280 employees and plans to double its global headcount over the next 24 months, with hiring predominantly for its technology, customer, and commercial organizations.
Optimove is widely recognized as a category leader, with notable recognition as a Leader in "The Forrester Wave™: Cross-Channel Campaign Management (Independent Platforms), Q3 2021; a Challenger in Gartner's 2021 Magic Quadrant for Multichannel Marketing Hubs; and one of the Top Five Leading Customer Data Platforms from G2's Fall 2021 Grid® Report.
Pariplay offers thrilling action with Rumble Rhino Megaways™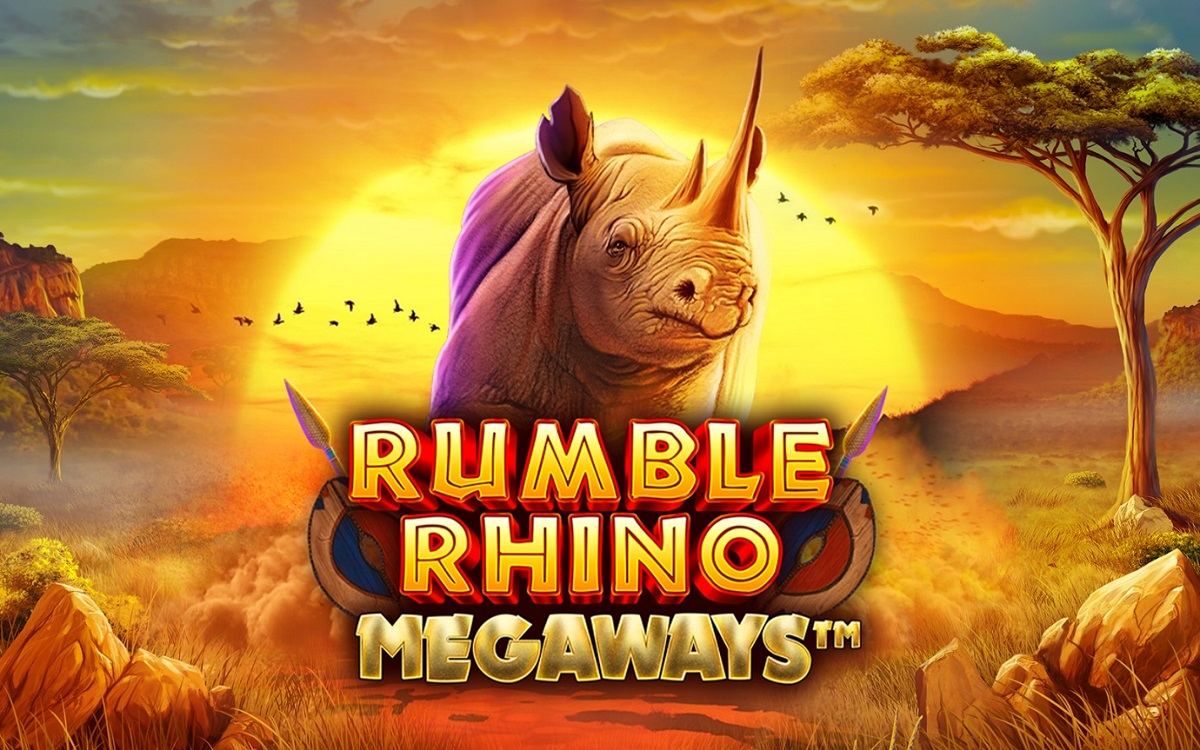 Reading Time:
2
minutes
New title offers huge win potential with popular Megaways™ mechanic
Aspire Global's Pariplay Ltd, the leading aggregator and content provider, has released its latest thrilling slot adventure Rumble Rhino Megaways™.
The action-packed title offers exhilarating features and huge potential with 86,436 ways to win thanks to the popular Megaways™ mechanics.
Set in a sun-drenched African landscape, players trek across the savanna in hunt for majestic rhinos and big wins, surrounded by a beautiful backdrop and herds of wild animals.
The unique reel layout and 7×4 Mega symbols that can cover up to 28 reel positions puts players on the path to huge wins. Landing the Mystery Mask symbol will trigger a Rumbling Rhino stampede across the reels, flipping random symbols that convert into matching symbols for more winning combinations.
The Mega action doesn't stop there because when a bonus symbol lands on reels 1 and 6, it awards 12 Free Spins. To keep the action coming and for the possibility to rack up even more rumbling big wins, the Free Spins can be retriggered during the feature.
Rumble Rhino Megaways™ is the latest addition to Pariplay's proprietary games portfolio which contains 120+ innovative and entertaining titles for all player demographics and preferences.
Joey Hurtado, Managing Director of Games at Pariplay, said: "Rumble Rhino Megaways™ offers exciting and fun gameplay with immersive features that will have players truly entertained as they hunt for big wins.
"Featuring the ground-breaking Megaways™ mechanic that offers 86,436 ways to win and is hugely popular with players around the globe, this title is a must have in all operator lobbies."
As well as its own games, Pariplay aggregates thousands of others from some of the industry's best-known studios on its Fusion™ platform, which is also equipped with a range of conversion, retention and tool mechanics. The platform is now licensed in more than 16 regulated markets.