Hong Kong's record prize money increase includes Group races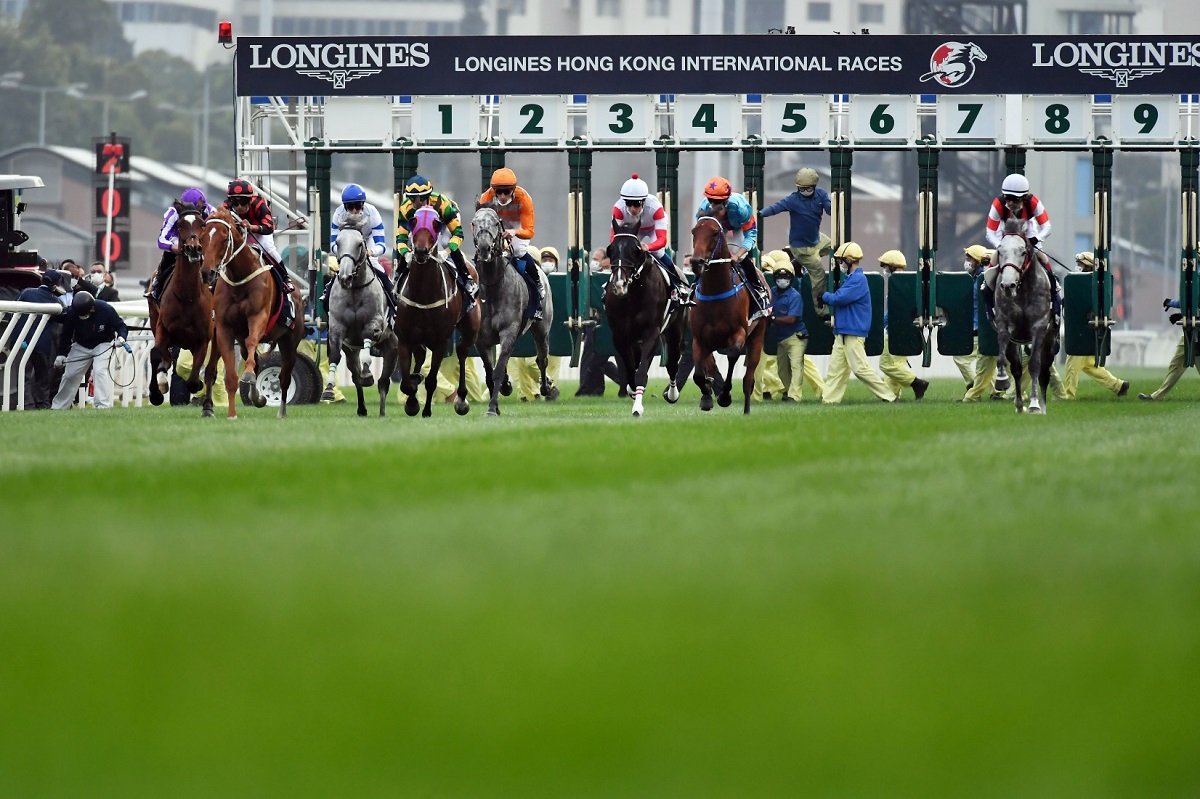 Reading Time:
3
minutes
£136.2 million up for grabs in 2021/22 season, with £9.3 million in the four Group 1s on LONGINES Hong Kong International Raceday
Hong Kong racing will offer record prize money of HK$1.46 billion (£136.2 million) for the 2021/22 season with the four G1 features on LONGINES Hong Kong International Raceday offering a combined new high of HK$100 million (£9.3 million).
By elevating the LONGINES Hong Kong Cup's prize money to HK$30 million (£2.8 million), the Hong Kong Jockey Club will stage the world's richest Group 1 races over 1200m, 1400m, 1600m and 2000m on turf.
The LONGINES Hong Kong Mile and the LONGINES Hong Kong Sprint, which are already the most valuable Group 1 races over 1600m and 1200m on turf, will rise to HK$26 million (£2.4 million) and HK$24 million (£2.2 million) respectively.
The Group 1 Queen's Silver Jubilee Cup (1400m) is also the most endowed seven-furlong contest in the world on turf at HK$12 million (£1.1 million).
Hong Kong will also stage the world's second most-valuable 1200m Group 1 on turf in 2021/22, with the Chairman's Sprint Prize, run on FWD Champions Day, worth HK$20 million (£1.9 million).
In addition, there will be generous increases across the whole prize money structure, with prize money for Group 2 races and Group 3 races boosted by HK$250,000 (£23,000) and HK$200,000 (£19,000) respectively. Races in Classes 1 to 5 will also see prize money increased by between 4% and 9%, demonstrating the Club's commitment to fostering talent and incentivising strong owner investment at all levels.
The upward adjustments, announced today, Friday 16 July, re-establishes the LONGINES Hong Kong Cup as the most lucrative Group 1 2000m event on turf in the world and consolidates its position as a principal target for the world's best middle-distance horses.
Hong Kong Racehorse Owners Association President Mr. Matthew Lam said: "The Hong Kong Jockey Club has been doing great in keeping 'racing goes on' amid the COVID-19 challenges since last year when so many other sporting events were impacted. It is great to see the further increase of prize money in nearly all races, which offer good incentives to Hong Kong Owners to continue to import high class horses and support the world class racing standard in Hong Kong."
Mr. Andrew Harding, Executive Director, Racing, at the Hong Kong Jockey Club said: "Key to Hong Kong's world-class racing is the Club's significant investment in prize money. Despite the issues associated with the COVID-19 pandemic and the uncertainty in world economies, we are committed to continuing our strategy of strong increases in  purse levels to reward and encourage our owners and to ensure Hong Kong's elite races are attractive to overseas competitors. This approach has been a core element in Hong Kong being able to maintain its position as a world leader in providing quality horseracing and has enabled us to achieve between 17 and 26 horses in the LONGINES World's Best Racehorse Rankings for each of the past eight years.
"For next season, the Club has increased prize money to a record overall sum, including a significant injection across all Class 1 to Class 5 handicap races and Group 2 and Group 3 contests. We believe this will help to enhance competition and assist our owners in their attempts to purchase and import the best possible horses in a difficult economic climate."
Mr. Harding noted the importance of Hong Kong's elite races, especially the flagship LONGINES Hong Kong International Raceday.
"The LONGINES Hong Kong International Races will offer a record total of HK$100 million (£9.3 million) across the four Group 1 races held on the day, which underlines the Club's commitment to attracting and rewarding the world's best," he said.
"That commitment is evident in the prize money increases for the LONGINES Hong Kong Cup, Hong Kong Sprint and Hong Kong Mile."
PAGCOR extends cash aid to kin of five fallen Bulacan rescuers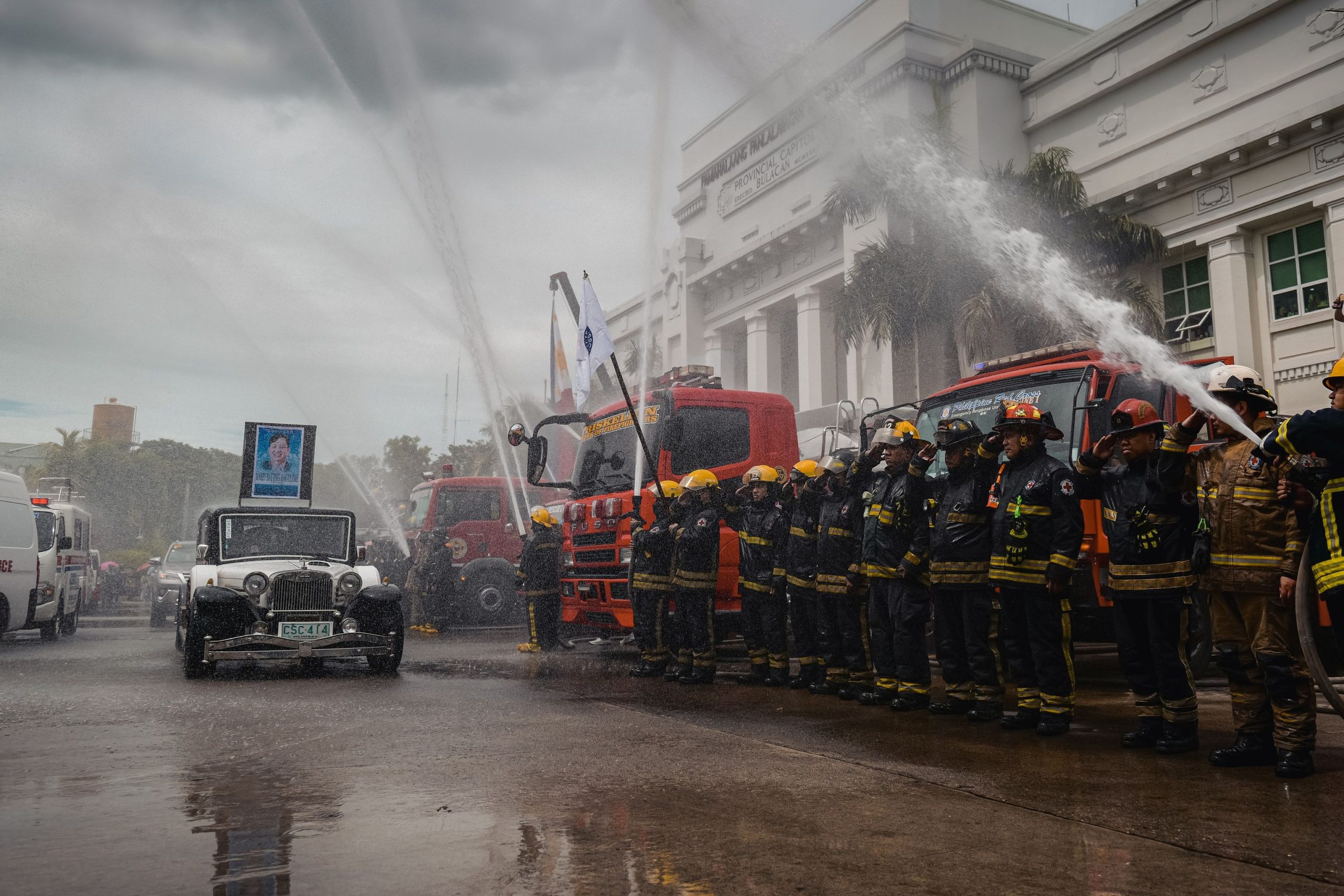 Reading Time:
< 1
minute
THE Philippine Amusement and Gaming Corporation (PAGCOR) on September 30, 2022 extended financial assistance worth P100,000 to each of the families of the five rescue workers in Malolos, Bulacan who perished recently in the line of duty at the height of Super Typhoon Karding.
PAGCOR provided the cash aid in recognition of the heroism of Narciso Calayag, Jr., Jerson Resurreccion, Marby Bartolome, George Agustin and Troy Justin Agustin. The victims drowned in floodwater when a wall collapsed on them while performing rescue duties last September 25, 2022.
Apart from providing financial assistance to the families of the five fallen rescue workers, the state-run gaming firm joined hands with the Bridges of Benevolent Initiative Foundation, Inc. (BBFI), the charitable arm of The Midori Clark Casino operated by BB International Leisure and Resort Development Corp. (BBI), in conducting relief operations for the typhoon victims in the provinces of Bulacan and Pampanga.
The recipients in the towns of San Miguel and Sto. Nino, Pampanga received 400 and 150 food relief packs, respectively, while a total of 300 families in Hagonoy, Bulacan, were also provided relief items. Each relief pack contained rice, instant noodles, coffee, and canned goods.
As of September 30, 2022, PAGCOR and its licensees have distributed 4,700 relief packs in different areas in Luzon affected by the recent typhoon and are set to conduct more distributions in the upcoming days.
Japneet Singh Sethi, Country Manager, Khelraja wins the prestigious Rising Star Award at the 2nd Edition of The Business Leadership Awards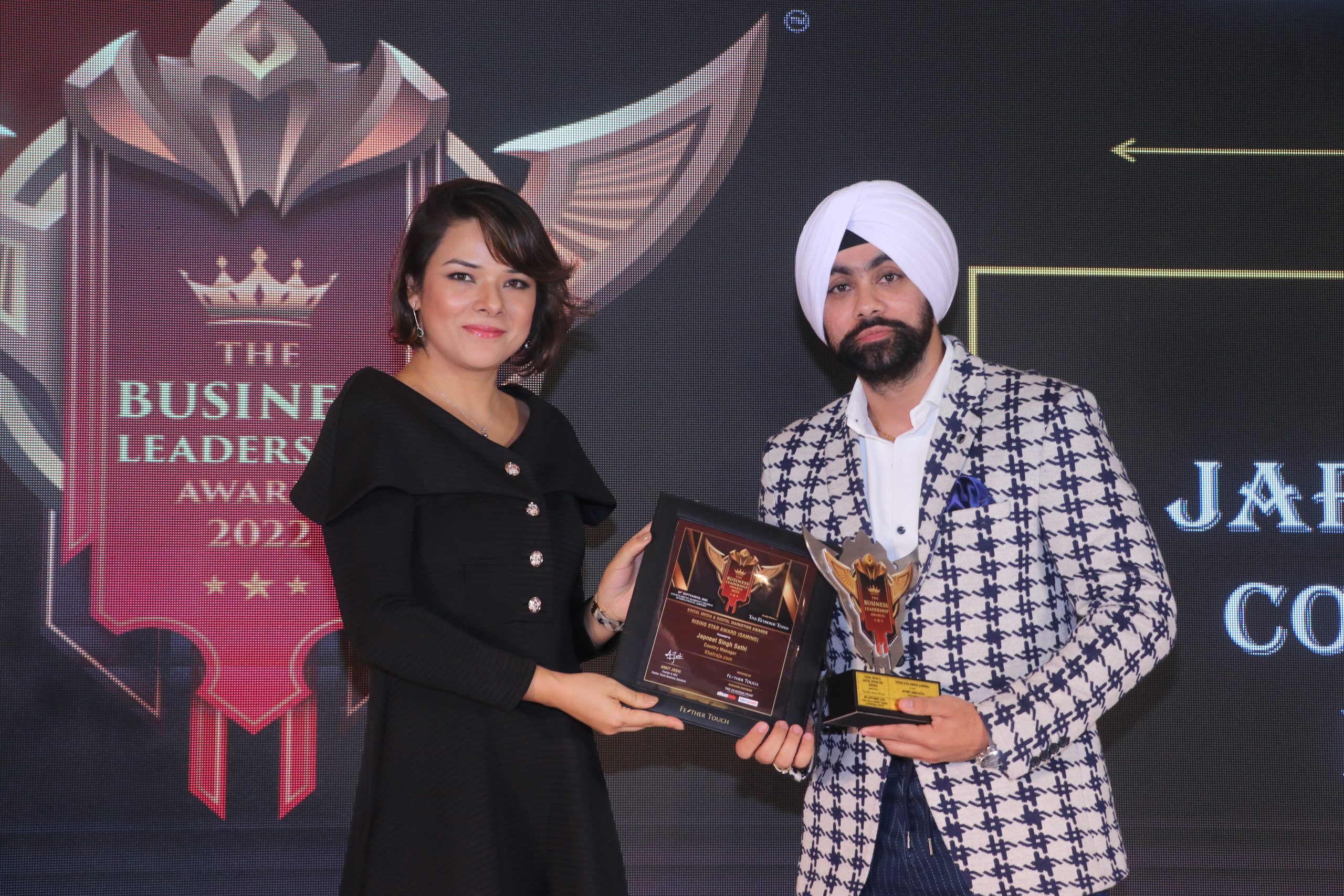 Reading Time:
< 1
minute
Owing to his contribution to the iGaming landscape in Asia, Japneet Singh Sethi, Country Manager, Khelraja has been awarded with the prestigious Rising Star Award in the Gaming category at the 2nd Edition of The Business Leadership Awards. The award ceremony was held on 29th September at Courtyard by Marriott, Mumbai. Actress Udita Goswami was the celebrity guest on the occasion.
Speaking on the felicitation, Japneet Singh Sethi said, "It is always an honor to be recognized for your work. I was always focused towards building a thriving iGaming ecosystem for the vast community of iGaming enthusiasts and to be recognized for my efforts in this respect is a great boost to the entire industry. I have always wanted to contribute to my country's economy and I think iGaming is one of the ways I can give back to the nation. I would also want to congratulate all the other nominees and winners who are working towards the development of their respective sectors".
Khelraja is Asia's renowned real-money gaming brand that offers sports betting, casino and esports among other categories. Japneet has been instrumental in expanding the brand's reach in Asia.
Also, speaking on the occasion Ankit Joshi, Founder & CEO, Feather Touch Business Solutions said, "The Business Leadership Award is initiated with the objective of felicitating the innovative businesses who are ensuring that the world becomes a better place with their efforts for growth of the community and society. It is always an honor to meet the entrepreneurs who are helping the country grow through their vision."
The event witnessed over 120 attendees. Some of the popular categories in which the awards were given included Brand Marketing, CSR, Real Estate, Social Media, Digital Marketing, Startups, Innovation and Strategy, Healthcare and Information Technology.
"MPL launches India's first multi-game Loss Protection initiative for a risk-free gaming experience"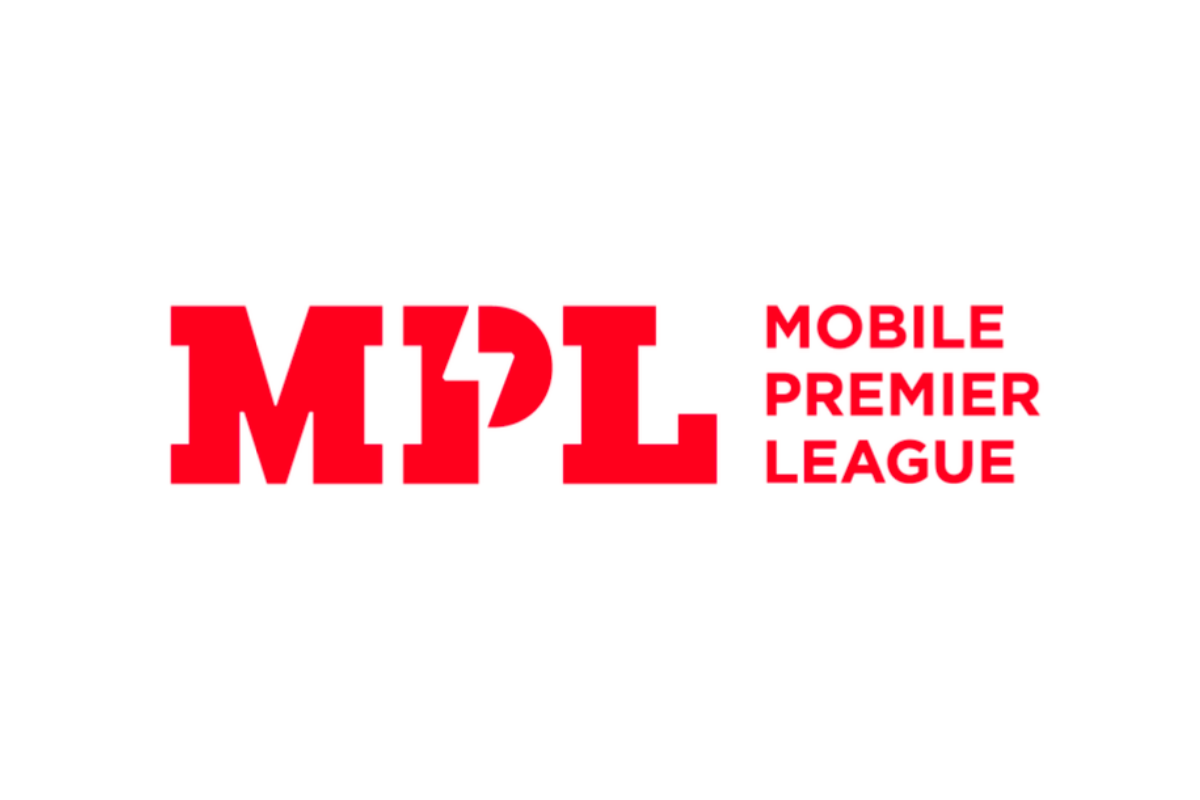 Reading Time:
2
minutes
MPL, one of the world's largest mobile and skill gaming platforms, has announced India's first ever multi-game Loss Protection policy that is aimed at safeguarding the interest of the players. With this policy, gamers can claim a refund of up to 100% of the net loss that they may have incurred after playing 10 gameplay sessions with specified thresholds. This initiative is a great step in enabling users to play some of the most popular titles on the platform while keeping their financial security in mind. The loss protection initiative will be available for activation during MPL's marquee gaming festival, Diwali Lakhpati Party, and will help users enjoy a great  gaming experience during the festive season.
This first of its kind initiative in the gaming industry is aligned with MPL's player-first approach that shows the company's commitment towards offering  a safe and secure gaming experience. This will also enable the players to concentrate on the gameplay without having to worry about the probability of losing money.
Through this program, once a user activates this policy, they can avail the option of claiming a refund of their net loss, if incurred, after 10 gameplay sessions. The policy covers select titles which are some of the top games like Poker, Ludo, Fantasy, Carrom, Block Puzzle, etc. The procedure for activating the insurance entails a successful KYC verification and the amount is directly refunded to the users' MPL wallet. Gamers need to submit their claims on the app to avail the offer.
Commenting on the launch, Namratha Swamy, Country Head – India, MPL, said, "At MPL, we are committed to offering best-in-class gaming experience to our users always. We feel the Loss Protection policy is a great initiative that can foster safe and risk-free gameplay and is aligned with our player- first approach. With this, we hope our users can enjoy a great festive season and play their favorite games on the platform without having to worry about losing money".
The MPL Diwali Lakhpati Party, which will run from today until October 31, presents many opportunities for players to try their hand at skill gaming and claim grand cash rewards.  The marquee gaming gala, with a total value of Rs 40 crore, will see more than six million gamers with 10,000 users expected to win every hour.