Spreadex reaches the Premier League after multi-million-pound shirt deal with Burnley FC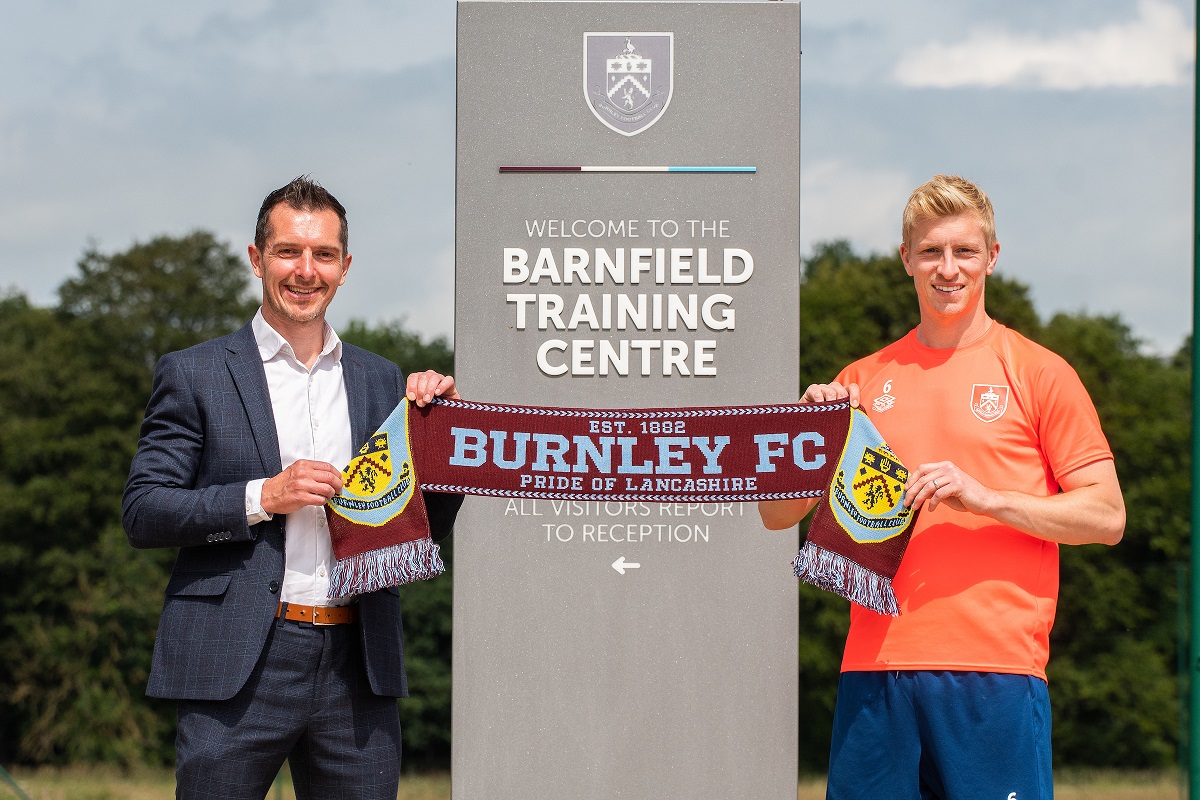 Reading Time:
2
minutes
UK betting firm Spreadex has reached the Premier League by becoming the principal front of shirt partner with Burnley Football Club for the coming season.
The Spreadex Sports logo will be worn by Clarets players across the home, away and third kits during Burnley's sixth consecutive top flight campaign.
The new 2021-22 kits will be revealed later this week, while Spreadex will work closely with the club on a range of community and charity-based initiatives across the course of the season.
The multi-million-pound shirt deal also includes rights, such as LED perimeter board advertising, player access across the season, and presence across Burnley's website, CRM and social media channels.
Spreadex is the only company in the world to offer customers access to traditional sportsbook betting as well as sports spread betting and financial trading.
The firm, which now employs more than 150 staff at its headquarters in St Albans, has been operating since 1999 and is regulated by both the Gambling Commission and Financial Conduct Authority due to its unique product offering.
Spreadex CEO Dave MacKenzie said: "We are delighted to join the Burnley FC family as main sponsor at an exciting time in both the club's and our own futures.
"This deal reflects the ambitious growth plans Spreadex has as a company, and we're thrilled to be partnering with a superbly-run club with such an established history and reputation.
"Burnley's values and ambitions echo our own, and we're looking forward to supporting the club throughout the 2021/2022 season both on and off the pitch."
The firm will also be running a range of fan engagement activities through its digital channels, including ticket competitions, opportunities to win signed shirts and other exciting promotions.
Ella Cummins, Burnley FC's Head of Commercial Partnerships, added: "We are delighted to welcome Spreadex as our new principal partner and have been impressed with the commitment they have already shown supporting fan initiatives and giving back to the community. We look forward to working together over the coming season on some exciting campaigns and are thrilled Spreadex has chosen Burnley Football Club for their first sports partnership."
Burnley Football Club has also pledged to donate £5 for every third-choice shirt sold towards Alzheimer's Society, which Spreadex will match.
Ella continued: "We're very proud of the pledge to donate £5 each for every third-choice shirt sold which will provide support for those affected by dementia following the devasting effects COVID has had on people up and down the country.
"We know this is a cause close to Burnley fans' hearts and we'll be working closely with Alzheimer's Society this season on projects to continue this important conversation."
Players will wear the new home kit for the first time in a pre-season game against Oldham Athletic on July 24.
Following Acquisition of an eSports Team & Event Venue Leading Digital Gaming Incubator is using Extensive Community to Educate & Nurture Grassroots Players in eSports Career Opportunities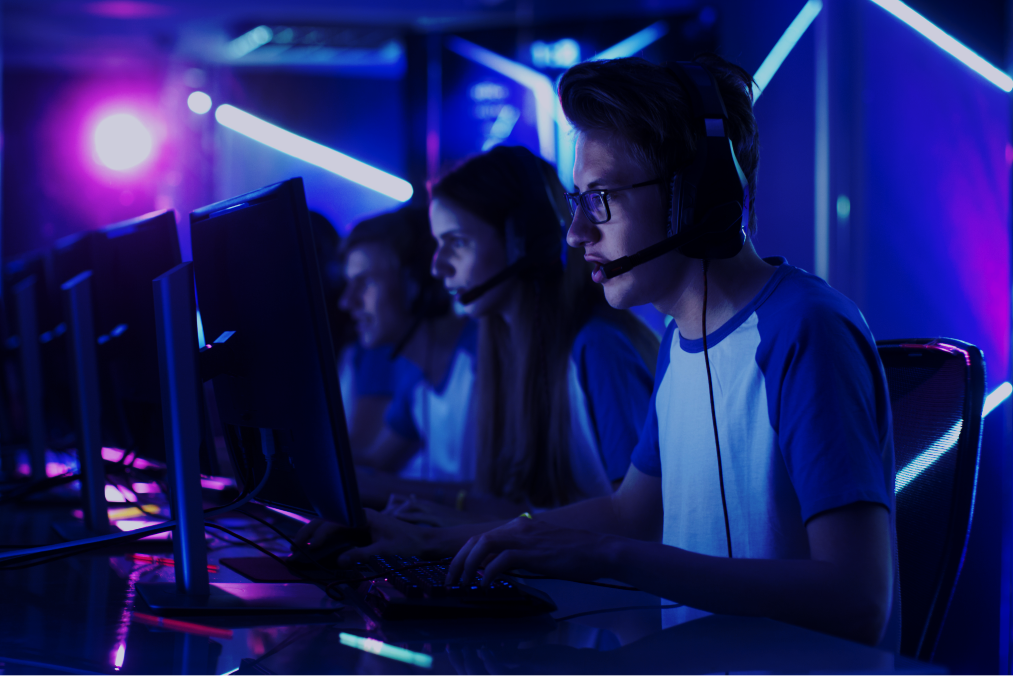 Reading Time:
2
minutes
Ludus, a market-leading digital gaming incubator recently announced a series of acquisitions including eSports team LDN UTD and the first of a series of gaming venues, Ludus Magnus. The rapidly expanding platform is preparing to launch an education programme to educate young people on the opportunities and careers available in eSports as many universities are exploring offering courses in this space.
As one of the fastest-growing industries in the world esports is a complex ecosystem which has proved difficult to navigate for traditional brands, but many see the huge opportunities as leading players in the sector often earn millions each year. However, many organisations have struggled to focus on this particular vertical causing them to lose market share in other areas. The industry is often overlooked and is certainly not seen as a career opportunity in the majority of countries, but many universities and colleges around the world are now considering courses in eSports as the industry becomes more established.
Through continued growth and acquisition, Ludus has consolidated the core verticals within the eSports arena giving the platform the unique opportunity to operate as a single structure. The platform's primary goal is to bridge the gap between digital and physical gaming and increase accessibility in digital gaming, including extensive education and training courses to develop grassroots talent.
Ludus will continue to invest, operate and deliver gaming solutions from gaming production and development and will also focus on running eSports teams, managing leading gaming venues and educating young players. The team is looking to continue their growth in eSports and is in discussion to acquire other eSports teams. Ludus Magnus is the first of many locations that the incubator plans to launch, and it will offer gamers a safe space to get involved in community gaming.
The firm is built on community and transparency and unlike other gaming platforms, Ludus now offers digital and physical solutions allowing members to maximise their gaming potential and become part of a trusted community of individuals with similar interests.
Daniel Gee, CEO of Ludus, commented, "The team at Ludus are proud to be able to help nurture and educate grassroots players in the opportunities and careers available in eSports. The industry is one of the fastest growing globally and is often overlooked and misunderstood in many countries. It is encouraging to see so many universities are considering launching courses in this space and we are already in discussions with some of them about these courses.
We want to offer gamers digital and physical communities to meet and play for enjoyment whilst making a fair return on their earnings. The social good that platforms are bringing to the gaming world is what is really making them stand out and we want to be at the forefront of this industry."
Players transported to the ancient jungle with Gaming Corps' Aztec Bonus Pot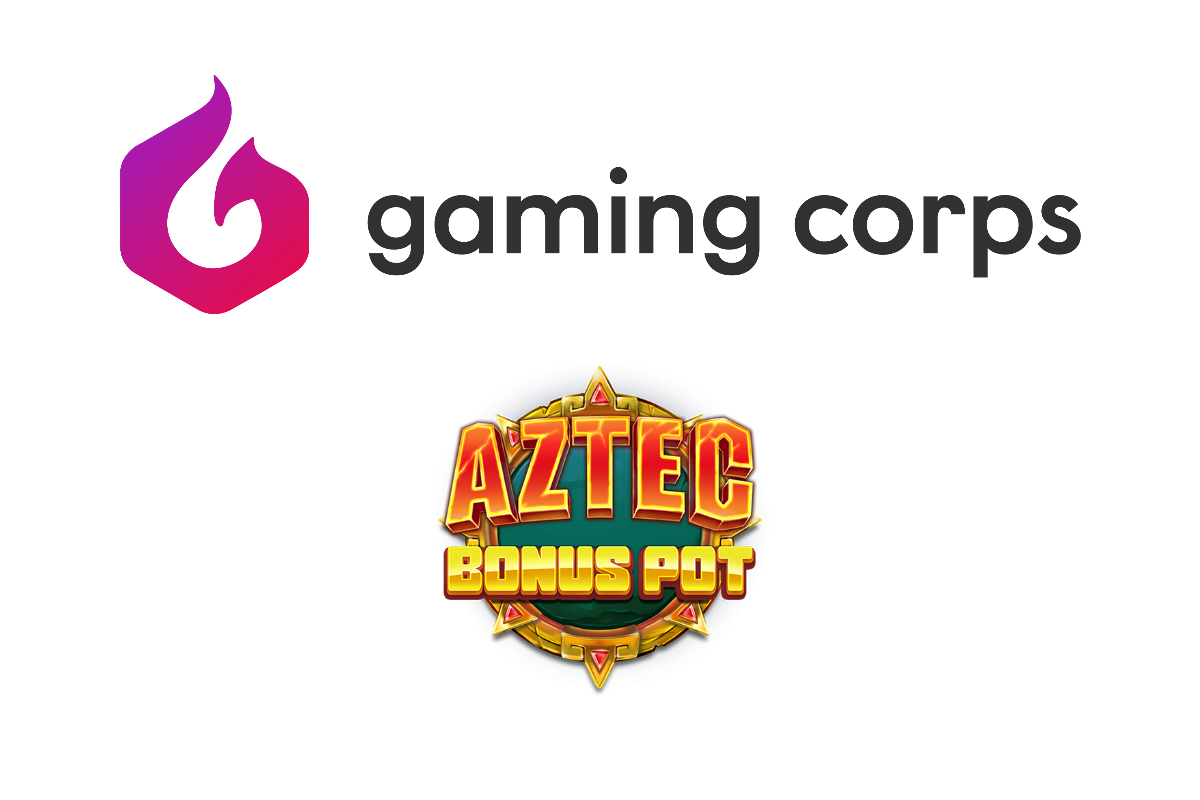 Reading Time:
2
minutes
Players can win up to 5,000x total bet in latest new 5-reel slot game
Gaming Corps welcomes players to the ancient jungle with its latest slot game Aztec Bonus Pot, where big wins up to 5,000x total bet are waiting to be found.
Players will be transported to a towering Temple that sets the scene for this vibrant, 5-reel slot set in the depths of the ancient jungle, where riches can be found on every spin.
Aztec Bonus Pot features a classic 'collect' mechanic, where players can land sacred instant prize symbols up to 100x total bet on the first 4 reels, which can be collected when players land the special 'COLLECT' symbol on reel 5.
The Free Spins feature can be triggered by landing 3 Ancient Temple Scatters, and those Free Spins include a new mechanic: the Bonus Pot! Each sacred instant prize symbol that appears during the Free Spins will be added to the Bonus Pot, and at the end of the Free Spins, the player has the opportunity to win all the prizes in the Bonus Pot; all the way up to 5,000x their total bet.
Aztec Bonus Pot is the latest addition to Gaming Corps' diverse games portfolio, which consists of premium Plinko, Crash, Mine, Table and Slot games. This includes highly successful games such as Coin Miner, Penalty Champion, 777 Jackpot Diamond Hold and Win, a certified Plinko, and Tikiz N Juice.
Connor Blinman, Head of Games at Gaming Corps, said: "Our goal with Aztec Bonus Pot was, firstly, to ensure the mechanic was more than capable of delivering well on the multiple touchpoints and expectations a player must have to deliver a memorable experience. That's important to keep them coming back. Then, secondly, it was to take our artwork to a new level. This game has been a passion project and the artwork genuinely sets it apart. It represents what the revamped Gaming Corps team is now not only capable of but is already delivering across our multiple game genres and can be expected on future titles. I'm very proud of the team, the game and the results I believe it will have.
Yggdrasil and ReelPlay go large in Wild West release Big Bucks Buffalo GigaBlox™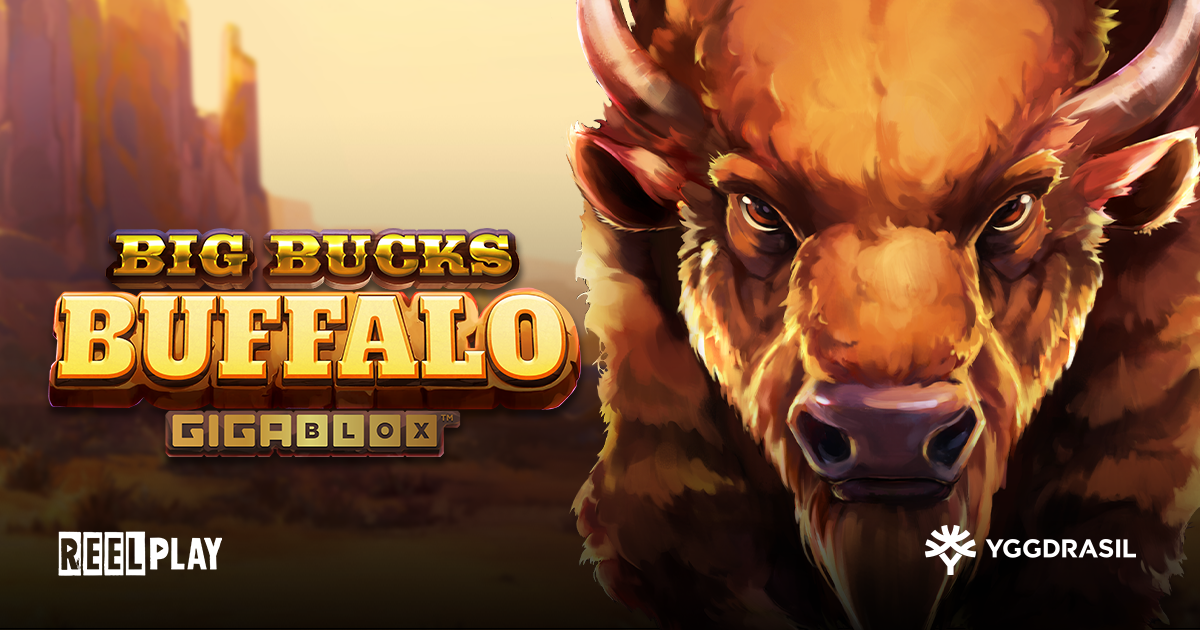 Reading Time:
2
minutes
Yggdrasil, the leading publisher accelerating iGaming innovation, is bringing gargantuan symbols to the reels once again as it teams up with ReelPlay to release Big Bucks Buffalo GigaBlox™.
The Wild West inspired hit can see players win a total of 8,737x their stake by way of Yggdrasil's iconic Game Engagement Mechanic (GEM), GigaBlox, and lucrative Bonus Respins featuring Mega Coin Symbols.
The GigaBlox mechanic guarantees that at least one symbol sized between 2×2 and 4×4 will land on the reels on every spin, including Wilds and scatters.
Bonus Respins are triggered whenever six or more coin scatter symbols appear on the reels, awarding three respins, with each coin thereafter worth between 1x to 1000x.
Should coins land in a square formation of 2×2 or greater during the feature, they will be combined into a Mega Coin, with a multiplier that is twice the sum of the multiplier values of all combining symbols.
Players can also opt to utilise a Buy Bonus feature which will take them straight into the feature with a Mega Coin active.
Big Bucks Buffalo GigaBlox is powered by GATI, Yggdrasil's state-of-the-art technology enabling partners to employ the preconfigured, regulation-ready, standardised development toolkit to consistently produce cutting-edge content followed by rapid distribution.
Stuart McCarthy, Head of Product & Programs at Yggdrasil, said: "ReelPlay has established themselves as one of our most successful YG Masters partners over the last few years.
"We could not be more excited to release another top-tier slot with a proven theme and our much-loved GigaBlox GEM offering the potential for huge wins."
David Johnson, CEO at ReelPlay, said: "Big Bucks Buffalo GigaBlox launches with all the familiar ReelPlay strengths evident; we're thrilled to see our latest exciting YG Masters game go live and are confident that the release will prove appealing for players and operators alike."