Richest Gaming Characters: Research reveals real-life wealth of our favourite gaming protagonists!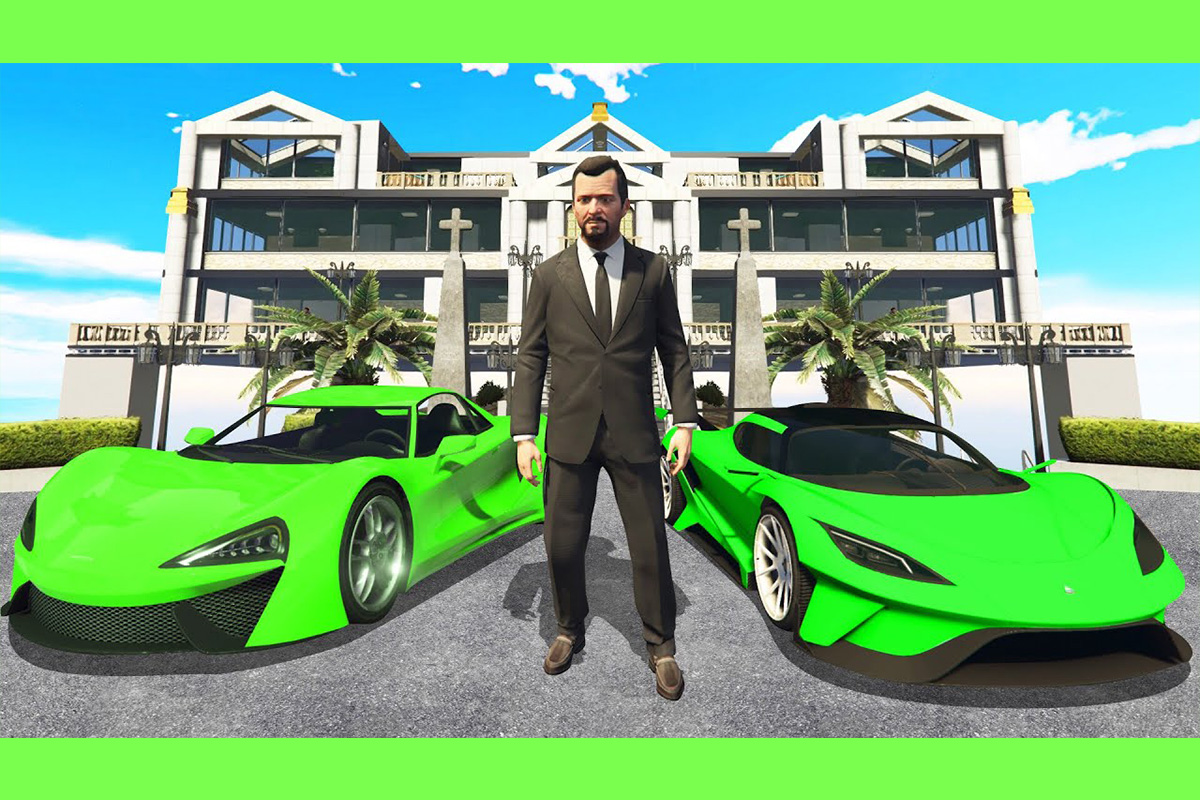 Reading Time:
4
minutes
From Lara Croft to Michael De Santa, have you ever wondered what our favourite gaming characters wealth might be if they lived in our world?
New research from leading casino review site Casino.co.uk, has revealed the estimated wealth of some of our favourite gaming characters, and it's no wonder some of them can live such lavish lifestyles.
Considering different metrics such as their job, living situation, household income, assets, and other streams of income, Casino.co.uk has estimated the fortunes of eight of our favourite gaming protagonists. The rich list is as follows:
| | | | |
| --- | --- | --- | --- |
| Rank | Gaming Character | Game | Estimated Wealth |
| 1. | Lara Croft | Lara Croft | £706,179,856 |
| 2. | Michael De Santa | GTA V | £43,579,862 |
| 3. | Franklin Clinton | GTA V | £35,875,993 |
| 4. | Trevor Philips | GTA V | £30,794,648 |
| 5. | Bella Goth | The Sims | £497,064 |
| 6. | Nathan Drake | Uncharted | £261,966 |
| 7. | Solid Snake | Metal Gear | £220,094 |
| 8. | Arthur Morgan | Read Dead Redemption 2 | £216,592 |
Lara Croft, Tomb Raider – £706,179,856
Famous archaeologist, treasure hunter, and tomb raider Lara Croft is first on our gaming characters rich list, with an estimated wealth of over £706 million! Lara has amassed this fortune mainly from inheritance from her rich aristocratic parents, estimated to stand at $1 billion1 (£705,760,162 approx.) and being the heir to Croft Manor also adds £713,102 to her net worth2. Lara's infamous dual pistols and bow and arrows add over £1200 her fortune3, with her Land Rover Defender used in the 2001 film standing at nearly £25,0004. And that's without the annual £31,221 income she would be expected to earn as an archaeologist5.
Michael De Santa, GTA V – £43,579,862
The second gaming character to feature on the list is former bank robber and career criminal, Michael De Santa, who has an estimated wealth of over £43.5 million. Michael has managed to pull in a substantial fortune, with his Rockford Hills Mansion being valued at £12,828,7416. Michael also has several vehicles adding £46,7057 to his estimated wealth and a healthy weapon collection adding a further £19,6738. But it's his life of crime which has brought him the most wealth, with heists pulling him in a total of £30,684,7439. On top of his estimated wealth, Michael is a retired man who could be earning an extra £33,96710 year from his retirement income based on the US average.
Franklin Clinton, GTA V – £35,875,993
The next criminal to feature on the list is fellow GTA alumni Franklin Clinton, who has amassed an estimated net worth of £35.8 million. Franklin's Vinewood Hills pad holds a value of around £5,591,55711, with both of his signature vehicles, The Buffalo and The Bagger, collectively adding £79,25712 to his estimated wealth. And it's no surprise Franklin has an impressive weapon collection adding a further £12,17213. Like Michael, Franklin is reaping the rewards of his criminal past, bringing in a total £30,193,00714 from the larger heists. And this is without the extra £30,84615 per year he could pull in as a Car Repossession Agent if he stuck to his day job!
Trevor Philips, GTA V – £30,794,648
The final GTA V protagonist is Trevor Philips, who has an estimated wealth of £30.7 million – despite living in a trailer that's only worth around £4,73816! Out of the three characters, Trevor has the most impressive vehicle and weapon collection, with £946,12817 worth of cars, bikes and helicopters to his name, plus £32,62318 worth of RPG's, assault rifles and more. Heists again play a significant role in boosting Trevor's wealth at £29,812,15919. Trevor is also the proud owner of Trevor Philips Enterprises, and the average US business owner is said to earn £41,75120 so this is the additional figure we estimate he receives a year… 'legally'.
Bella Goth, The Sims – £497,064
Bella Goth is one of the most iconic characters in the Sims franchise. Married to the richest man in the game, Mortimer Goth, she lives in the Ophelia Villa in Willow Creek which is estimated to be worth around £352,80221. Additionally, upon moving into the Goth residence, the family has a household fund of £64,26222, with her necklace that is a major plotline in Sims 2 being recently appraised for around £80,00023. Bella also holds a job as an Intelligence researcher in the Secret Agent service which you would expect to bring her on average £42,41724 per year on top of her estimated wealth.
Nathan Drake, Unchartered – £261,966
A professional treasure hunter, Nathan Drake is an adventurer and deep-sea salvage expert who is sitting on an estimated wealth of £261,966. Drake lives with Elena Fisher in a modest home in New Orleans where the average house costs £172,739.7025 but is lucky enough to also have a beach house in Mexico which is valued at £45,021.9025. Drake's famous Jeep Wrangler adds a further £37,92026 to his estimated wealth, with his impressive weapon arsenal adding another £6,284.2227. All of this, added to an annual income of £43,32928 thanks to his occupation as a Marine Salvager leaves him sitting of a very healthy amount.
Solid Snake, Metal Gear – £220,094
Solid Snake was a former spy, special operations soldier, and mercenary who has amassed an estimated wealth of £220,094. In Metal Gear Solid V, he is living in Twin Lakes, Alaska where average house price is £191,60229. His famous Triumph Bonneville motorcycle modelled after the one in The Phantom Pain which was listed on eBay for £7,07730, while his expensive weaponry totals £21,414.8531. Snake has worked as a Spy, Special Ops Soldier and Mercenary, and taking the averages from each of these occupations, it is estimated he brings in around £63,50032 on top of his estimated wealth.
Arthur Morgan, Read Dead Redemption 2 – £216,592
An outlaw and bounty hunter, Arthur Morgan has amassed an estimated wealth of nearly £217,000. Although Arthur doesn't have a fixed property in the game, you can pitch a tent and camp up; upgrading as you go – with a max upgraded camp costing £38,25133. His faithful Mahogany Bay Tennessee Walker Horse cost £1,36534, while he's earned a grand total of £65,621.8035 from his numerous heists and crimes35. Of course, he cannot complete these without his weapons which have been valued at around £39836. However, the most substantial value to Arthur's name is the £110,95637 bounty on his head!
Commenting on the research, Casino.co.uk says: "From uncovering famous treasures with Lara Croft and Nathan Drake, to being abducted by aliens with Bella Goth, I'm sure most of us have enjoyed plenty of adventures playing through the eyes of some of these famous gaming characters on this list – and even may have helped amass some of their fortune along the way.
"We wanted to see how much our favourite gaming characters would be worth if they too lived in our world, and the results are much more than we ever thought, with many millionaires in our midst. Online gaming, like online casinos, have a huge sense of community, and we hope our research will get people talking about which other gaming characters may have been featured on this list!"
To find out more about the research, please visit: https://www.casino.co.uk/richest-gaming-characters/
GoodLuckMate Publishes Insightful Report on Gambling Trends in Japan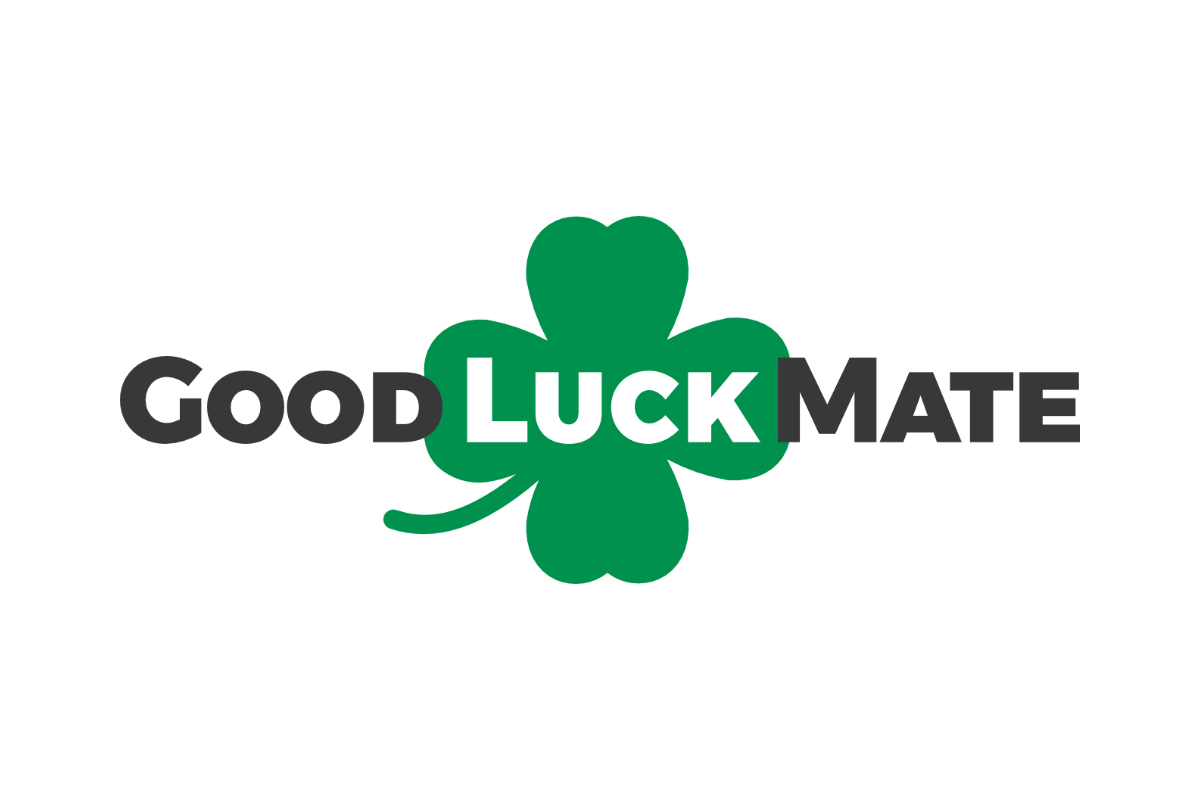 Reading Time:
< 1
minute
GoodLuckMate has published a comprehensive Japanese gambling statistics and trends report on its website, revealing some interesting industry insights. The analysis was posted in October 2022 and includes a range of relevant data focused on the gambling market as well as gambling habits in Japan.
With this report, readers will get to learn more about the legality of gambling in Japan, the most popular games among Japanese players, and the demographics of gambling fans in the country. Some key figures include:
Size of the online casino market in Japan – $6.7 billion
Forecasted Japanese online casino market size by 2027 – $10.1 billion
Sports betting market share – 40%
Casinos market share – 30%
Pachinko is the most popular game by market share
Pachinko makes up about 4% of the country's GDR
This report also reveals how Japanese consumers feel about online casinos and how popular they are among players of different age and sex groups. It also covers the issue of problem gambling in the country, highlighting that about 3.2 million Japanese players have a gambling addiction.
"We have launched a dedicated version of our website for our Japanese readers. We find the Japanese gambling market extremely intriguing, and that's why we thought it was important to dive deeper into it through this report," Nerijus Grenda, CEO of GoodLuckMate, said.
"Creating the report took a lot of research, but, in the end, it was worth it because it gives a complete picture of the Japanese gambling industry as it covers several essential aspects of it," Grenda added.
GambleAware Publishes NGTS Statistics for 2021-22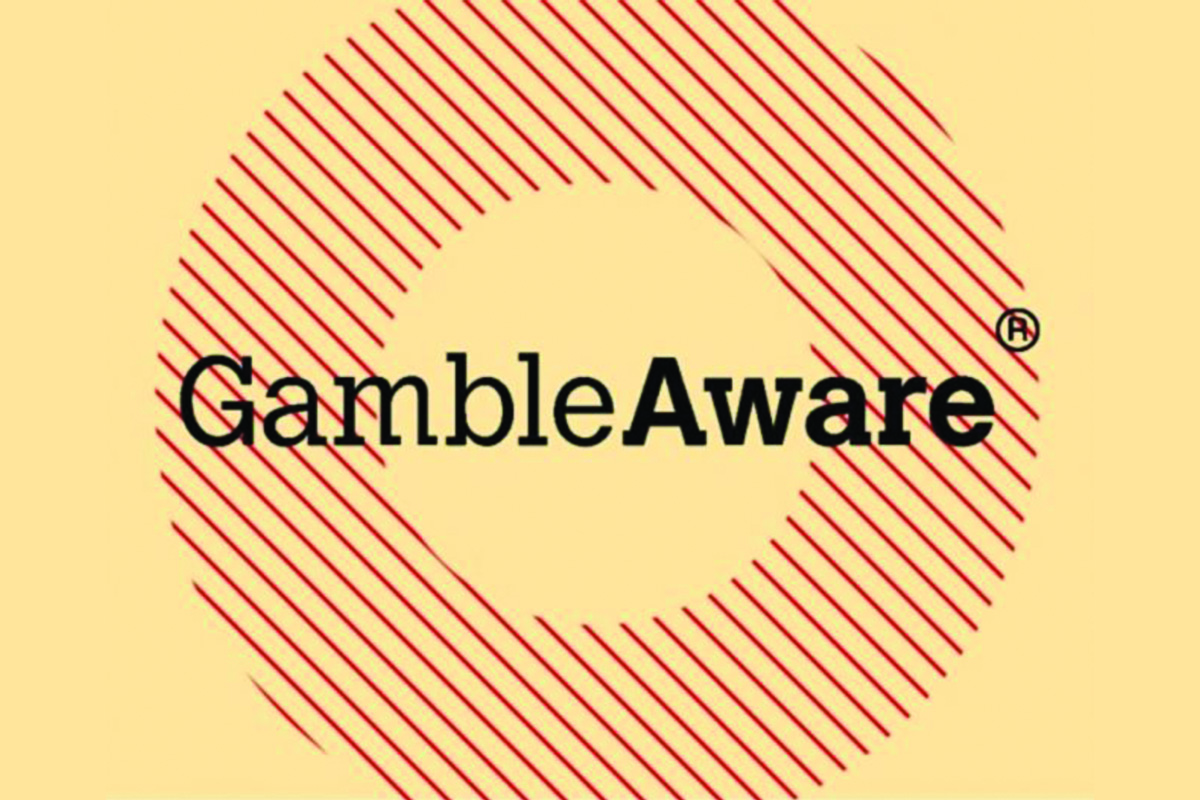 Reading Time:
2
minutes
GambleAware has published the annual statistics for the National Gambling Treatment Service (NGTS) for 2021/22. The report shows NGTS continues to be a fast and effective route for those experiencing gambling harms to improve their gambling behaviour and psychological distress.
Commissioned by GambleAware, the NGTS is a network of organisations that provide confidential treatment and support for anyone experiencing gambling-related harms in England, Scotland and Wales, including GamCare and its partner network, Gordon Moody and NHS treatment centres. It is free to access and provides telephone, online and face-to-face support for individuals and groups.
The new report shows 7072 people received treatment between April 2021 and March 2022. Most people (92%) who completed their scheduled treatment showed improvement on their Problem Gambling Severity Index (PGSI) score, a widely used measure of harmful gambling behaviour.
Most people (86%) who completed treatment also reduced psychological distress around their gambling behaviour, measured using the Clinical Outcomes in Routine Evaluation (Core-10) measure. Just under one third (30%) did not complete their treatment.
Zoë Osmond, CEO of GambleAware, said: "It is extremely encouraging to see that the National Gambling Treatment Service continues to improve the lives of those who experience gambling harms and remains a highly effective treatment option.
"It is also encouraging to see the fall in those accessing more advanced treatment balanced out with more and more people accessing the helpline and other services as a means of support. Gambling harms can affect anyone and it is important to encourage people to seek support and treatment early on.
"We remain committed to ensuring that we work closely with our partners to understand how we can further optimise uptake and retention. We also acknowledge the urgent need to raise awareness of the service and improve access to it across the diverse range of populations and people that could stand to benefit from treatment."
Most referrals were found to be from the National Gambling Helpline (57%), with self-made referrals making up just over one quarter (26%). Half of all service users (50%) had a first appointment within five days of contacting the NGTS, and 75% within 12 days. Treatment was shown to last on average ten weeks.
The report also shed light on the evolving picture of gambling harms as a public health concern. Data revealed the most common location for gambling amongst service users was online, with use of these services noticeably higher among younger age groups. An increasing number of women were also found to be contacting the service, with the majority reaching out being "affected others", who across both men and women represented 14% of those contacting the service.
Allwyn International Reports €958.6 Million in GGR for Third Quarter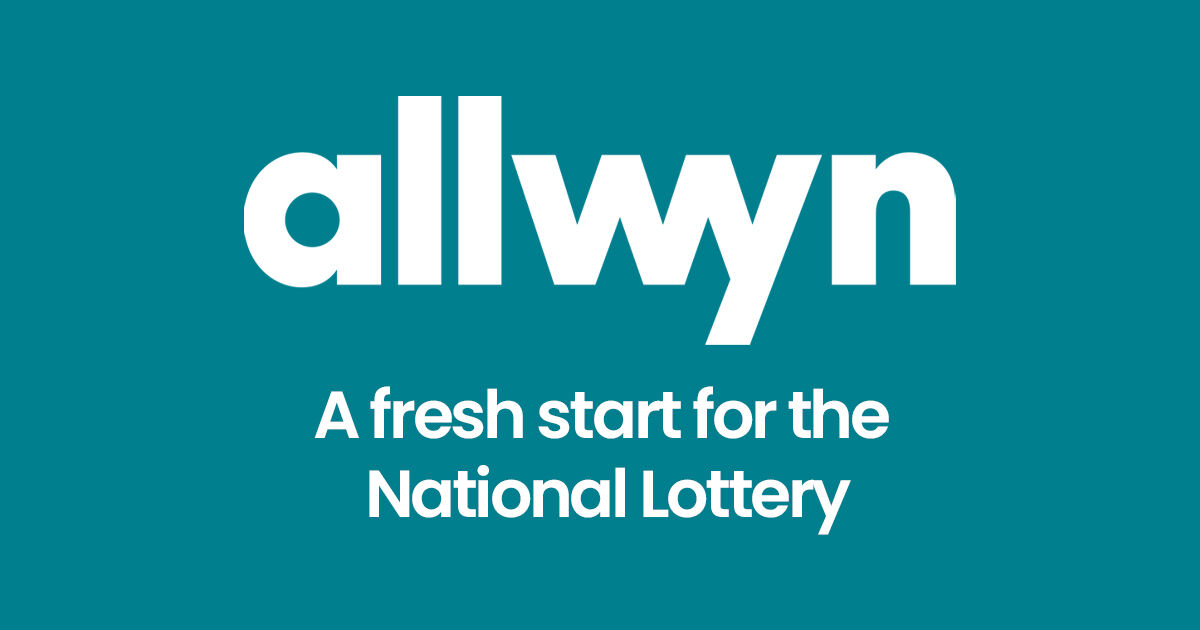 Reading Time:
2
minutes
Allwyn International has announced its preliminary unaudited financial results for the three and nine months ended 30 September 2022 and provided an update on recent developments and current trading.
Allwyn reported €958.6m ($994.3m) in gross gaming revenue (GGR) for Q3 2022, up 11% year-on-year. The company also reported adjusted EBITDA of €319.9m, up 10% from the prior-year period. Allwyn's adjusted EBITDA margin is at 54% as of its Q3 report, 1% down year-on-year.
Continued strong growth in online sales online channel contributed 46% of gross gaming revenue in the Czech Republic, compared with 39% in Q3 2021.
The third quarter of 2022 also saw Allwyn's stock price rise after it was formally awarded the Fourth UK National Lottery licence, starting in February 2024.
In Q4, the company reached an agreement to acquire Camelot UK Lotteries Limited, the current operator of the UK National Lottery.
Robert Chvatal, CEO of Allwyn, said: "This quarter has seen Allwyn deliver yet another set of strong financial results. We have also continued to deliver on our inorganic growth strategies, with some exciting developments in the UK in particular. Our consolidated Gross gaming revenue increased by 11% year-on-year in the third quarter and consolidated Adjusted EBITDA increased by 10%, driven entirely by organic factors – demonstrating once again the resilience of demand for our products and of our business model.
"We also continue to deliver strong margins and generate robust free cashflows, reflecting our favourable cost structure and focus on cost and capital efficiency. The third quarter and start of the fourth quarter have also seen two milestones in the UK, which is set to become the sixth market where we operate lotteries. In September, Allwyn was formally awarded the Fourth Licence to operate the UK National Lottery for a decade starting in February 2024, following the Gambling Commission's earlier announcement that we were the Preferred Applicant, and on 19 November we announced that we had reached agreement to acquire Camelot UK Lotteries Limited, the current operator of the National Lottery."