Richest Gaming Characters: Research reveals real-life wealth of our favourite gaming protagonists!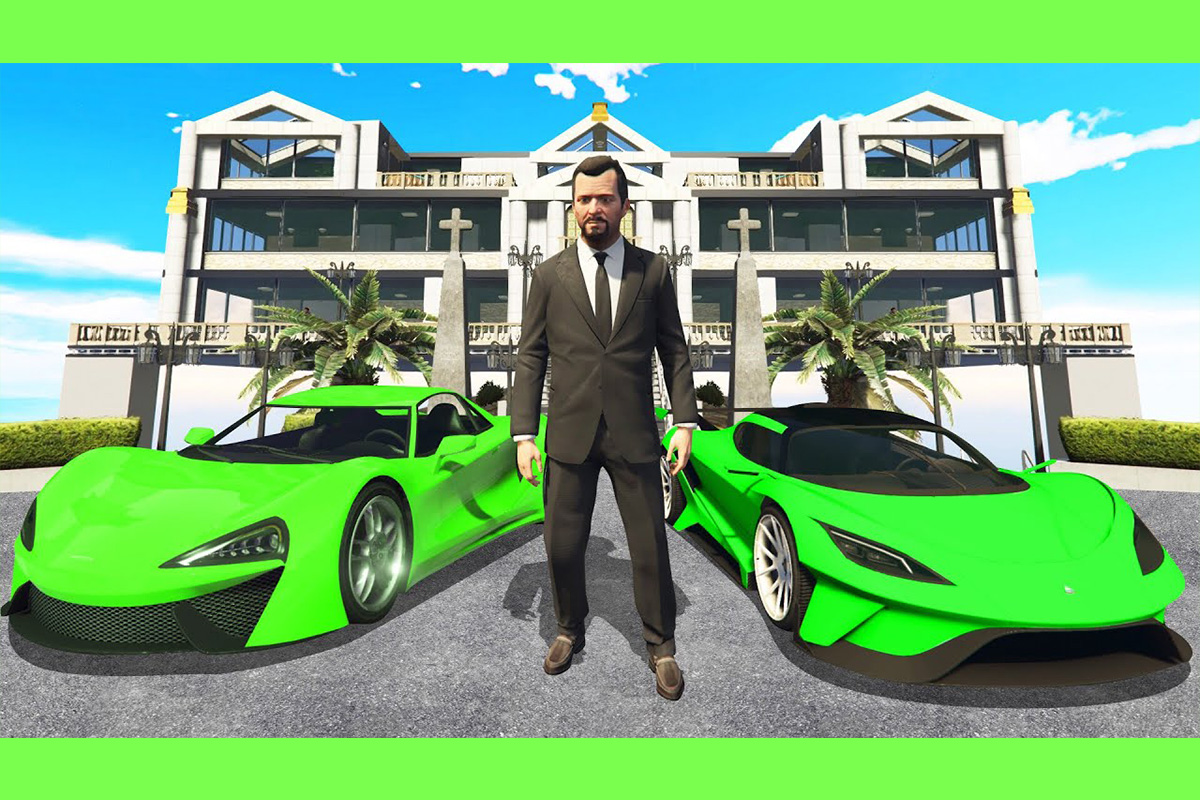 Reading Time:
4
minutes
From Lara Croft to Michael De Santa, have you ever wondered what our favourite gaming characters wealth might be if they lived in our world?
New research from leading casino review site Casino.co.uk, has revealed the estimated wealth of some of our favourite gaming characters, and it's no wonder some of them can live such lavish lifestyles.
Considering different metrics such as their job, living situation, household income, assets, and other streams of income, Casino.co.uk has estimated the fortunes of eight of our favourite gaming protagonists. The rich list is as follows:
| | | | |
| --- | --- | --- | --- |
| Rank | Gaming Character | Game | Estimated Wealth |
| 1. | Lara Croft | Lara Croft | £706,179,856 |
| 2. | Michael De Santa | GTA V | £43,579,862 |
| 3. | Franklin Clinton | GTA V | £35,875,993 |
| 4. | Trevor Philips | GTA V | £30,794,648 |
| 5. | Bella Goth | The Sims | £497,064 |
| 6. | Nathan Drake | Uncharted | £261,966 |
| 7. | Solid Snake | Metal Gear | £220,094 |
| 8. | Arthur Morgan | Read Dead Redemption 2 | £216,592 |
Lara Croft, Tomb Raider – £706,179,856
Famous archaeologist, treasure hunter, and tomb raider Lara Croft is first on our gaming characters rich list, with an estimated wealth of over £706 million! Lara has amassed this fortune mainly from inheritance from her rich aristocratic parents, estimated to stand at $1 billion1 (£705,760,162 approx.) and being the heir to Croft Manor also adds £713,102 to her net worth2. Lara's infamous dual pistols and bow and arrows add over £1200 her fortune3, with her Land Rover Defender used in the 2001 film standing at nearly £25,0004. And that's without the annual £31,221 income she would be expected to earn as an archaeologist5.
Michael De Santa, GTA V – £43,579,862
The second gaming character to feature on the list is former bank robber and career criminal, Michael De Santa, who has an estimated wealth of over £43.5 million. Michael has managed to pull in a substantial fortune, with his Rockford Hills Mansion being valued at £12,828,7416. Michael also has several vehicles adding £46,7057 to his estimated wealth and a healthy weapon collection adding a further £19,6738. But it's his life of crime which has brought him the most wealth, with heists pulling him in a total of £30,684,7439. On top of his estimated wealth, Michael is a retired man who could be earning an extra £33,96710 year from his retirement income based on the US average.
Franklin Clinton, GTA V – £35,875,993
The next criminal to feature on the list is fellow GTA alumni Franklin Clinton, who has amassed an estimated net worth of £35.8 million. Franklin's Vinewood Hills pad holds a value of around £5,591,55711, with both of his signature vehicles, The Buffalo and The Bagger, collectively adding £79,25712 to his estimated wealth. And it's no surprise Franklin has an impressive weapon collection adding a further £12,17213. Like Michael, Franklin is reaping the rewards of his criminal past, bringing in a total £30,193,00714 from the larger heists. And this is without the extra £30,84615 per year he could pull in as a Car Repossession Agent if he stuck to his day job!
Trevor Philips, GTA V – £30,794,648
The final GTA V protagonist is Trevor Philips, who has an estimated wealth of £30.7 million – despite living in a trailer that's only worth around £4,73816! Out of the three characters, Trevor has the most impressive vehicle and weapon collection, with £946,12817 worth of cars, bikes and helicopters to his name, plus £32,62318 worth of RPG's, assault rifles and more. Heists again play a significant role in boosting Trevor's wealth at £29,812,15919. Trevor is also the proud owner of Trevor Philips Enterprises, and the average US business owner is said to earn £41,75120 so this is the additional figure we estimate he receives a year… 'legally'.
Bella Goth, The Sims – £497,064
Bella Goth is one of the most iconic characters in the Sims franchise. Married to the richest man in the game, Mortimer Goth, she lives in the Ophelia Villa in Willow Creek which is estimated to be worth around £352,80221. Additionally, upon moving into the Goth residence, the family has a household fund of £64,26222, with her necklace that is a major plotline in Sims 2 being recently appraised for around £80,00023. Bella also holds a job as an Intelligence researcher in the Secret Agent service which you would expect to bring her on average £42,41724 per year on top of her estimated wealth.
Nathan Drake, Unchartered – £261,966
A professional treasure hunter, Nathan Drake is an adventurer and deep-sea salvage expert who is sitting on an estimated wealth of £261,966. Drake lives with Elena Fisher in a modest home in New Orleans where the average house costs £172,739.7025 but is lucky enough to also have a beach house in Mexico which is valued at £45,021.9025. Drake's famous Jeep Wrangler adds a further £37,92026 to his estimated wealth, with his impressive weapon arsenal adding another £6,284.2227. All of this, added to an annual income of £43,32928 thanks to his occupation as a Marine Salvager leaves him sitting of a very healthy amount.
Solid Snake, Metal Gear – £220,094
Solid Snake was a former spy, special operations soldier, and mercenary who has amassed an estimated wealth of £220,094. In Metal Gear Solid V, he is living in Twin Lakes, Alaska where average house price is £191,60229. His famous Triumph Bonneville motorcycle modelled after the one in The Phantom Pain which was listed on eBay for £7,07730, while his expensive weaponry totals £21,414.8531. Snake has worked as a Spy, Special Ops Soldier and Mercenary, and taking the averages from each of these occupations, it is estimated he brings in around £63,50032 on top of his estimated wealth.
Arthur Morgan, Read Dead Redemption 2 – £216,592
An outlaw and bounty hunter, Arthur Morgan has amassed an estimated wealth of nearly £217,000. Although Arthur doesn't have a fixed property in the game, you can pitch a tent and camp up; upgrading as you go – with a max upgraded camp costing £38,25133. His faithful Mahogany Bay Tennessee Walker Horse cost £1,36534, while he's earned a grand total of £65,621.8035 from his numerous heists and crimes35. Of course, he cannot complete these without his weapons which have been valued at around £39836. However, the most substantial value to Arthur's name is the £110,95637 bounty on his head!
Commenting on the research, Casino.co.uk says: "From uncovering famous treasures with Lara Croft and Nathan Drake, to being abducted by aliens with Bella Goth, I'm sure most of us have enjoyed plenty of adventures playing through the eyes of some of these famous gaming characters on this list – and even may have helped amass some of their fortune along the way.
"We wanted to see how much our favourite gaming characters would be worth if they too lived in our world, and the results are much more than we ever thought, with many millionaires in our midst. Online gaming, like online casinos, have a huge sense of community, and we hope our research will get people talking about which other gaming characters may have been featured on this list!"
To find out more about the research, please visit: https://www.casino.co.uk/richest-gaming-characters/

GAMOMAT releases imperial Royal Seven Ultra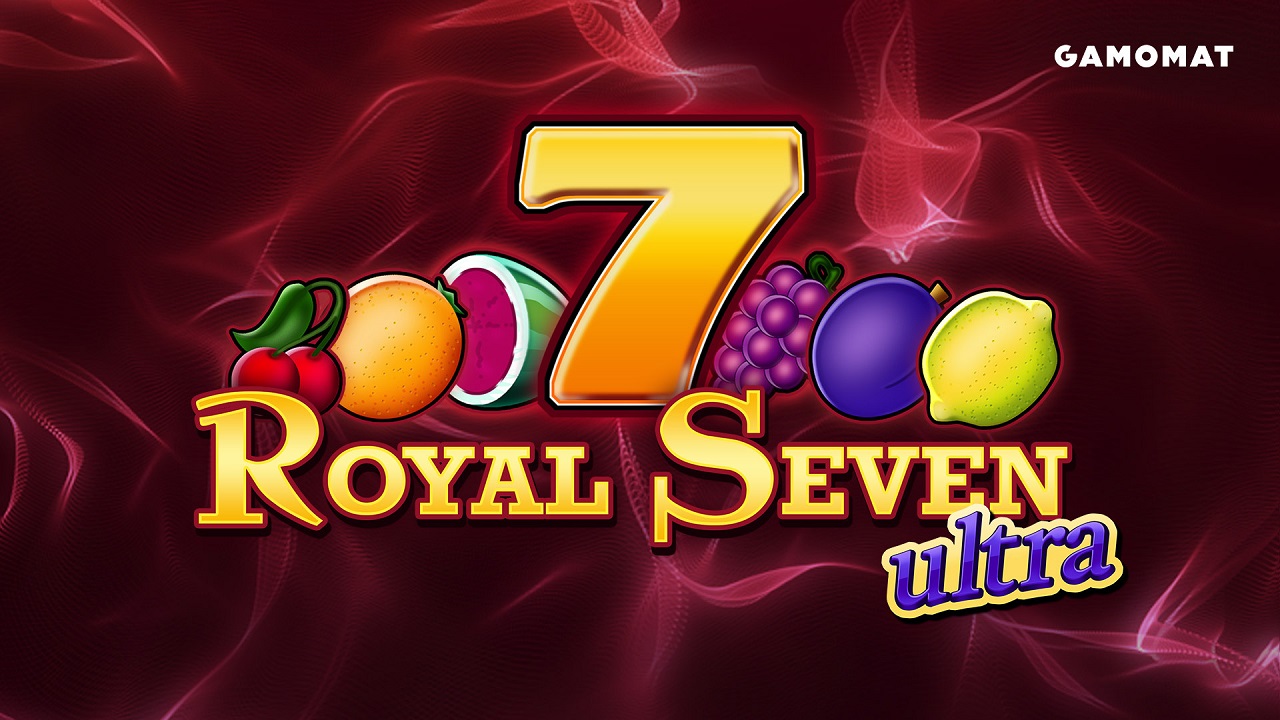 Reading Time:
< 1
minute
GAMOMAT, one of the leading independent slot game developers, has released its imperial title, Royal Seven Ultra.
This kingly release, with its 6×4 design, is the biggest reel design to date from GAMOMAT and succeeds previous much-loved titles Royal Seven and Royal Seven XXL. Stacked Sevens provide the chance for a complete screen of top symbols and helps make for a majestic playing experience.
Seven is the instrumental symbol on the reels and is the highest paying symbol in Royal Seven Ultra. Classic fruit symbols complete the rest of the line-up and players can also get involved with card gamble and risk ladder features that add to the enjoyment on the reels.
Royal Seven Ultra is designed for desktop and mobile and is available exclusively to all ORYX Gaming operators via ORYX HUB and for social gaming via Whow.
Inspired Launches Big Piggy Bonus, a Novel Pig-Themed Online & Mobile Slot Game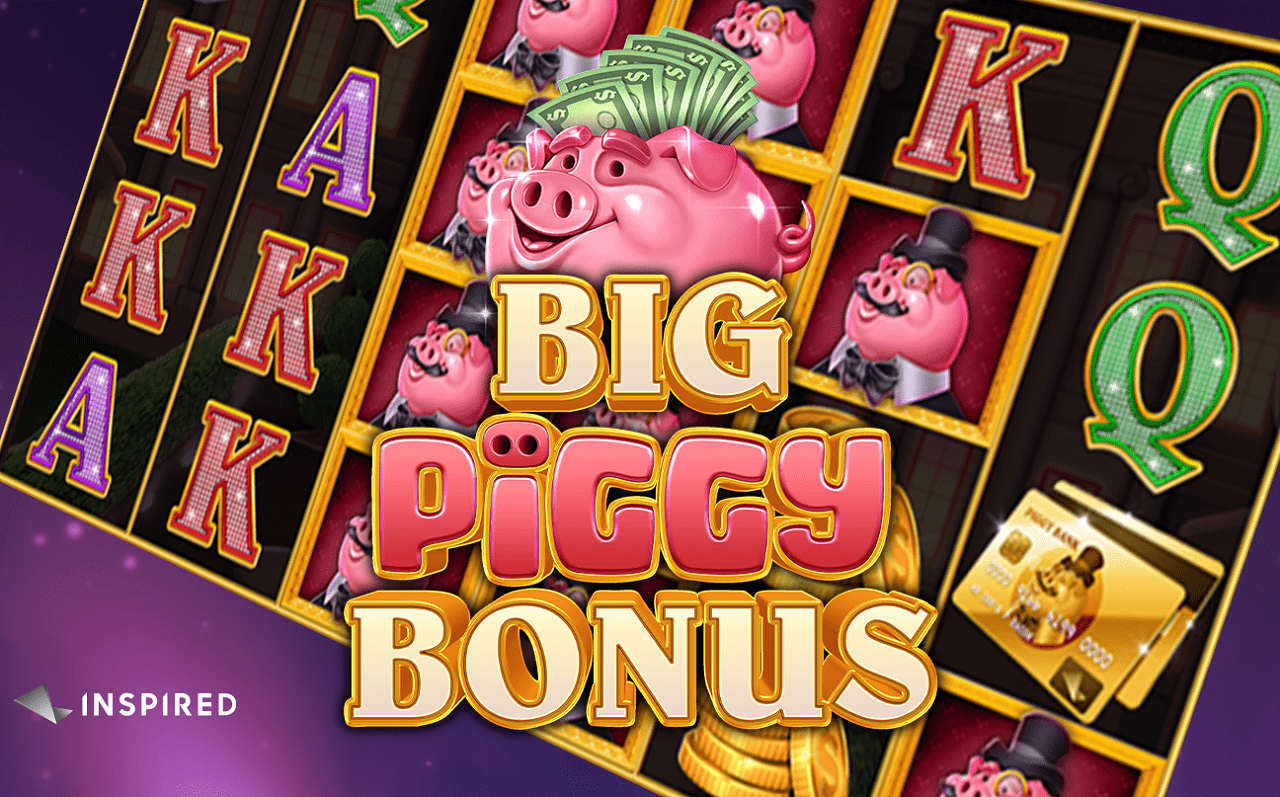 Reading Time:
1
minute
Inspired Entertainment, Inc. is pleased to announce the launch of Big Piggy Bonus™, a novel pig-themed slot game where players can "bring home the bacon," available online and on mobile.
Big Piggy Bonus with its vibrant piggy character and symbols of extravagance, will transport players to a fun-filled world of riches, monocles, and top hats! Set in the Piggy's mansion, the game's big band jazz soundtrack will have players on the edge of their seats, spinning the dazzling reels to win ham-some cash pay-outs.
With a configuration of 6×4 reels and 50-win lines, Big Piggy Bonus uses Inspired's well established and exceedingly popular Big Bonus mechanic, to deliver players a thrilling, engaging and visually impactful iGaming experience.
During the base game, three to six scatters can activate the bonus which triggers the Pick Me feature. Players can bag guaranteed multipliers of x20, x25, x30, x50 or x100 in the game's bonus round.
Big Piggy Bonus's Free Spins feature includes sticky Wilds that will continue to accumulate wins indefinitely until the player achieves a single win of greater than or equal to the game's Big Win amount.
Claire Osborne, Vice President of Interactive at Inspired, said: "We're thrilled to launch Big Piggy Bonus, our first ever pig-themed game. The pig is a likeable animal around world, regarded by many cultures as a sign of prosperity and good fortune, so we hope the theme brings just that for our Operator partners and their players! With its extremely popular Big Bonus mechanic and its crisp graphics, I'm certain Big Piggy Bonus will become a hit, adding even more vibrancy to our growing portfolio of innovative and player-favourite slot titles."
Big Piggy Bonus is a medium-volatility game with a return to player (RTP) rate of 95%, aimed at the casual online casino player.
4th Safer Gambling Conference – Online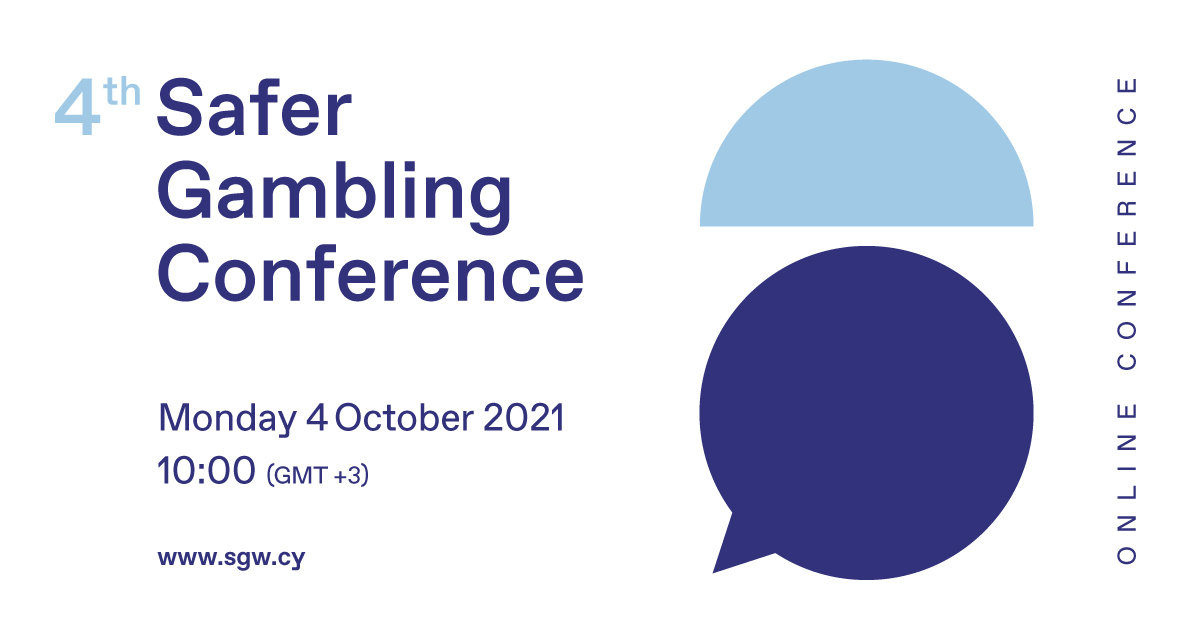 Reading Time:
< 1
minute
The National Betting Authority organizes the 4th Safer Gambling Conference, on Monday, October 4, 2021, from 10:00 to 14:00, online.
The Conference, organized as part of Safer Gambing Week 2021, aims to inform the public and raise awareness, as well as involve and mobilise all stakeholders regarding safer gambling and protection of wider society from any harmful consequences of gambling activities. The focus on safe gambling will emphasize the responsibility of the State and gambling providers to further strengthen player protection mechanisms.
The conference will host renowned academics, scientists, and other related professionals from the field of gambling from Cyprus and abroad to share with participants their experiences and knowledge about safer gambling. Topics to be covered during the conference include Gambling disorder as a Public Health issue, risk assessment and safer gambling tools and design, the use of artificial intelligence and neuroscience to prevent addiction to gambling, safer standards to enhance the protection of players, financial services as means to reduce gambling related harm and many more.
The Safer Gambling Conference targets a wide range of participants, private companies and organized groups and gambling professionals, academics, mental health professionals, business consultants, media, youth workers, lawyers, lawyers and sports federations and individuals of the wider society.
Registration is required. Free participation.
For more information about the agenda click here and registration, click here.