Developing African and Asian Markets Are the Potential Next Step for Online Casinos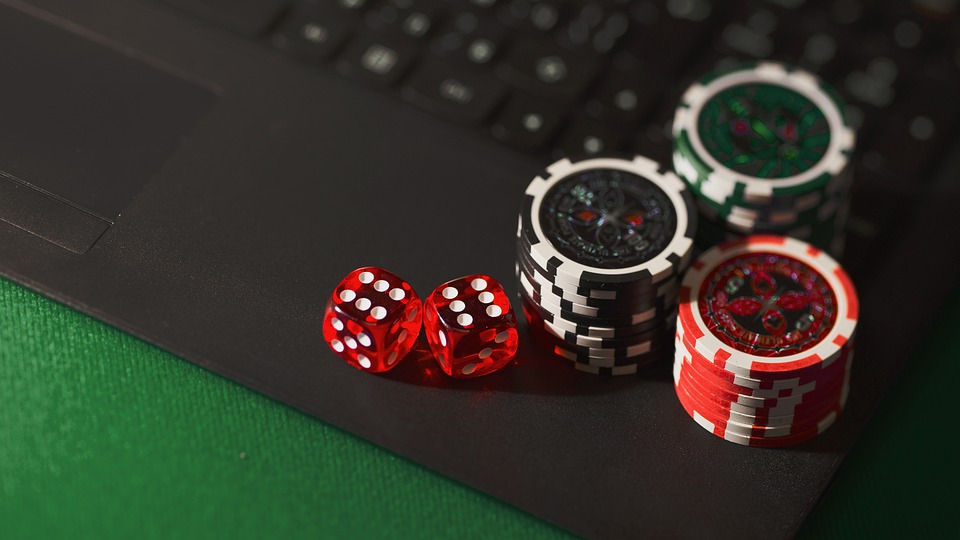 Reading Time:
4
minutes
Valued at $53.7 billion in 2019 alone, the current CAGR paints the online casino market to be valued at $100 billion in 2017, according to the European Business Review. Existing primarily in Europe and North America, this market has expanded rapidly over the last few years, as online access and the digitisation of interactive entertainment have become ubiquitous.
As far as this industry has developed, there are concerns that it could soon approach a plateau as maximum engagement within existing territories is reached. However, with the rapid development of online access in currently underrepresented markets like Asia and Africa, new opportunities are being presented. Though full integration with these markets is likely to be a while away, their evolution illustrates a potentially significant next step, if current patterns hold.
Current Market Form
As it exists today, the online casino market values choice and ease of access the most. Illustrated by services like Betway, casino websites commonly include hundreds of games, access to sportsbooks, live casinos, esports betting, and more. This development mirrors how outside interactive entertainment markets operate too, where websites like Kongregate have evolved to a point where simplicity and efficiency are key. This same idea even applies to non-interactive media, such as streaming services like Hulu and Peacock, which have similarly placed considerable emphasis on these central aspects.
Aside from giving an illustration of how far the iGaming ecosystem has come, the current state of the online casino industry shows that a streamlined focus makes this form of entertainment more welcoming than ever. This is important because, unlike in Europe and America when online casinos were first arriving, the integration of online casinos with new areas could be smoother than at any point in the past. Not having to deal with old clunky software or poor mobile integration, installing casino games in new environments is far easier than it's ever been.
Infrastructural Changes in Asia in Africa
Driving the potential for change in Asia and Africa are recent efforts to modernise online infrastructure. In Asia, this is best illustrated by the investment made by the Indian government in fibre internet availability. According to Global Data, this ambitious plan, called the 'Digital India Mission', seeks to connect 600,000 villages to fibre internet by 2023. This is in accordance with annual fibre growth rates of 113% within India, whereby a target of five million kilometres of cable should be achieved by 2024.
In Africa, it's smaller efforts by countries like Nigeria which hold the most promise. Here, policies like the Nigerian National Broadband Plan target an immense growth in online availability by 2025. Including a target of 90% population coverage of 4G and 5G access, alongside 120,000 km of fibre, this expansion should allow internet access in Nigeria alone to double their internet penetration stats. This one country's growth alone would mean around an extra 90 million internet users, with involvement in online iGaming services seeing obvious dividends.
Maximum Theoretical Integration
Looking at the current news on the worldwide iGaming economy, it's difficult to predict exactly where maximum theoretical penetration rates might plateau. There are a variety of intersecting reasons for this, any one of which can have significant implications, where adding more variables makes future analysis a complicated task.
Originally, it was the basic appeal of having casino games on digital devices that drew in players, and on some level, this remains true. Sometime later, the improving graphics and gameplay of online systems served as the primary draw, as games like slots offered opportunities not available in physical casinos. Later still, mobile integration would prove a huge hit, making it possible for gamblers to play from practically anywhere when out and about. Finally, the development and popularisation of live casino titles as noted by us at European Gaming kept raising the realism of what online casinos could achieve, further drawing in players.
Combine these elements with growing internet access and lowering financial barriers to entry, and all that can be said for sure is that online casinos will continue to grow. In markets such as Africa and Asia, fulfilling untapped potential could lead to a complete revolution in online casino popularity. For established markets, less significant growth is likely, but the endpoint is still unknown.
Regardless of how the market continues to develop, the one absolute truth is that online casinos are on the cusp of another boom, as we explore at European Gaming. The only questions remaining are how will existing casinos manage this boom, and what could change as seeking these markets becomes increasingly important. Whatever happens, the 2020s will set new records for online casino engagement, and the 2030s are likely to follow suit.

Evolution launches Bac Bo, its unique Dice Baccarat game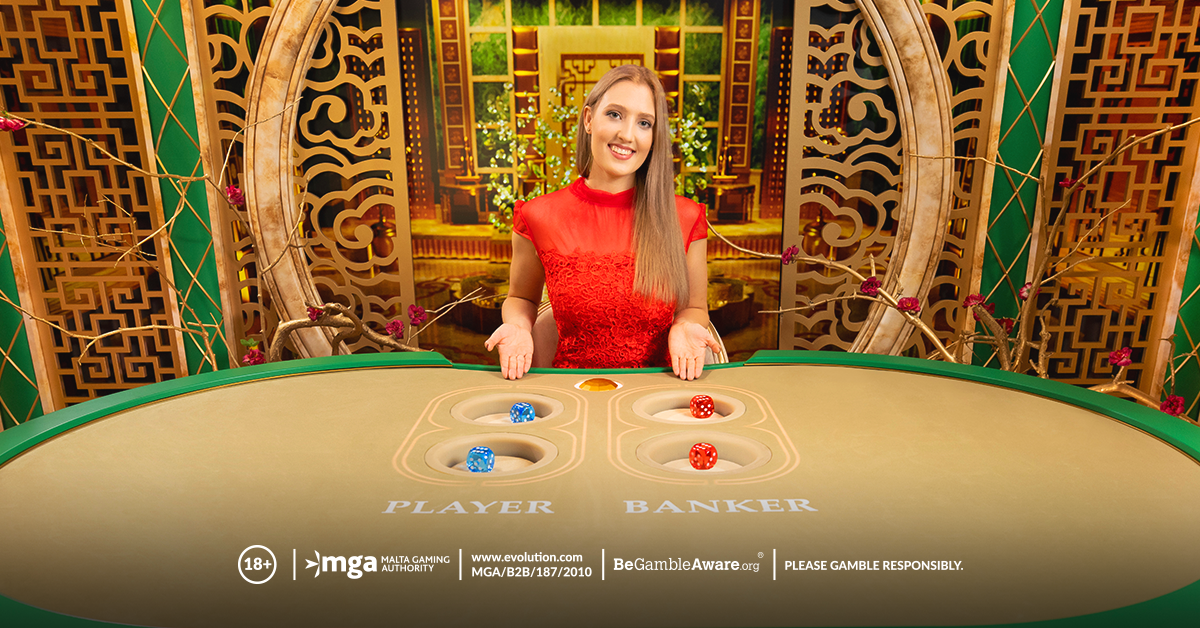 Reading Time:
< 1
minute
Evolution today announced the launch of Bac Bo, a unique dice game created by Evolution in the spirit of Baccarat.
Bac Bo is essentially a simpler version of Baccarat played with dice. Instead of using cards, in Bac Bo the Player score and the Banker score is made up of the sum of two dice, automatically shaken in four individual shakers, two for each hand. Banker and Player both roll their pair of dice, and the resulting two numbers are added together. The highest two-dice total wins or, if the totals are the same, the round ends in a Tie, which offers payouts of up to 88 to 1.
Todd Haushalter, Chief Product Officer at Evolution, said: "Bac Bo is another unique creation from our very talented product team and developers. It blends the essence of two classic games, Baccarat and Sic Bo, and creates something entirely new and different. You get the elegant flow and excitement of a 'come from behind win' that makes Baccarat so popular – but with the visual excitement of a dice game."
Haushalter added: "Whilst very much in the spirit of Baccarat, Bac Bo is a game that's quick to understand. It has easier to follow rules and gameplay compared with Baccarat, with just the outcome of the simple dice rolls to consider. The dice rolls – and the excitement – just keep on coming!"
Spearhead Studios becomes new Fusion™ partner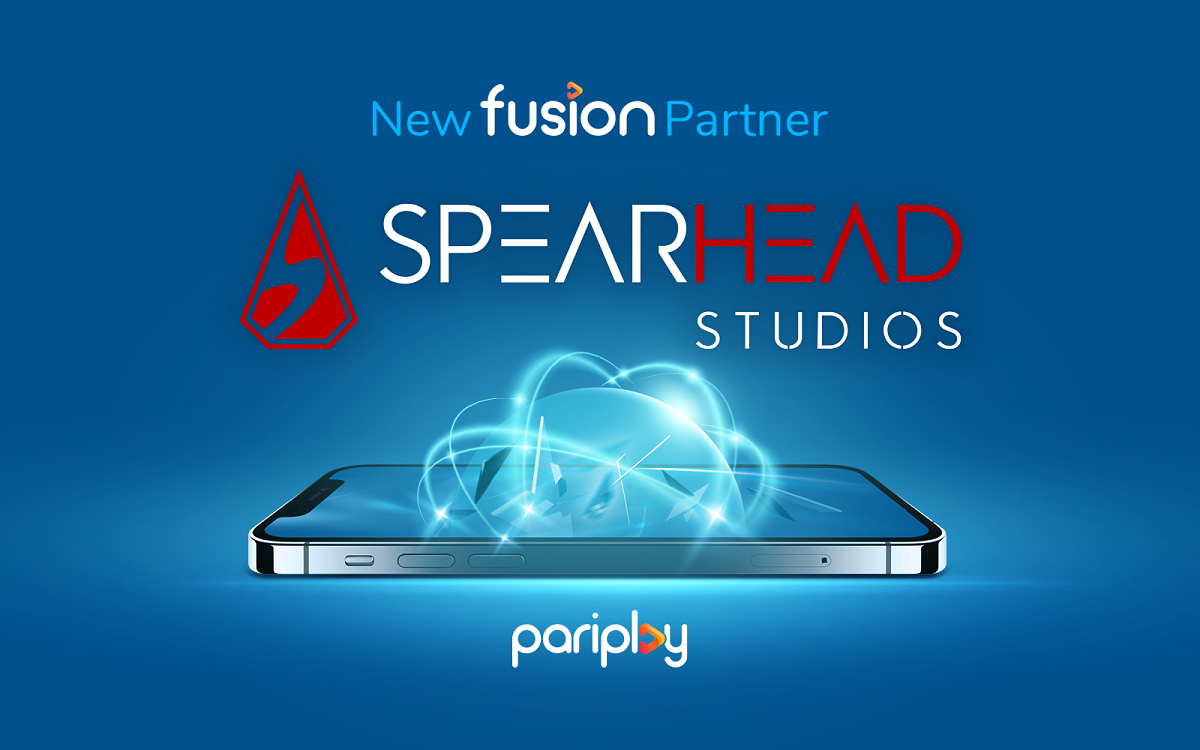 Reading Time:
< 1
minute
Aspire Global's Pariplay Ltd, the leading aggregator and content provider, has taken content from Spearhead Studios live on its Fusion™ platform.
Games produced by Spearhead Studios, the gaming development company of EveryMatrix, are currently being rolled out in regulated markets worldwide through Fusion™, Pariplay's innovative solution.
Spearhead Studios develops high-quality video slots, table games and other online real-money games, with a strong focus on localised and data-driven production. Its content is currently live with over 100 online casino operators in 14 markets across Europe, Latin America, and soon the U.S.
Pariplay's Fusion™ aggregation platform incorporates a suite of back-office conversion and retention tools that enhance player value, while featuring thousands of titles from the industry's leading games developers.
The Spearhead Studios content deal is the latest in a string of new partnerships as Pariplay furthers its growth in regulated markets globally.
Callum Harris, Director of Partnerships at Pariplay, said: "Spearhead Studios has carved out a deserved reputation for delivering slick content that is very carefully designed to appeal to local audiences.
"The addition of this innovative studio's product portfolio on Fusion™ is the latest step within our mission to offer players a wide variety of content that appeals to a range of demographics in markets around the world."
Mathias Larsson, Managing Director of Spearhead Studios, said: "By integrating with Pariplay's aggregation platform, we are able to reach a significantly larger range of operators in regulated markets globally.
"We believe our content hits the sweet spot in terms of giving players in local markets experiences that resonate with them. We look forward to a long and successful partnership, characterised by mutual growth."
OneTouch enhances classic with latest release Keno Rush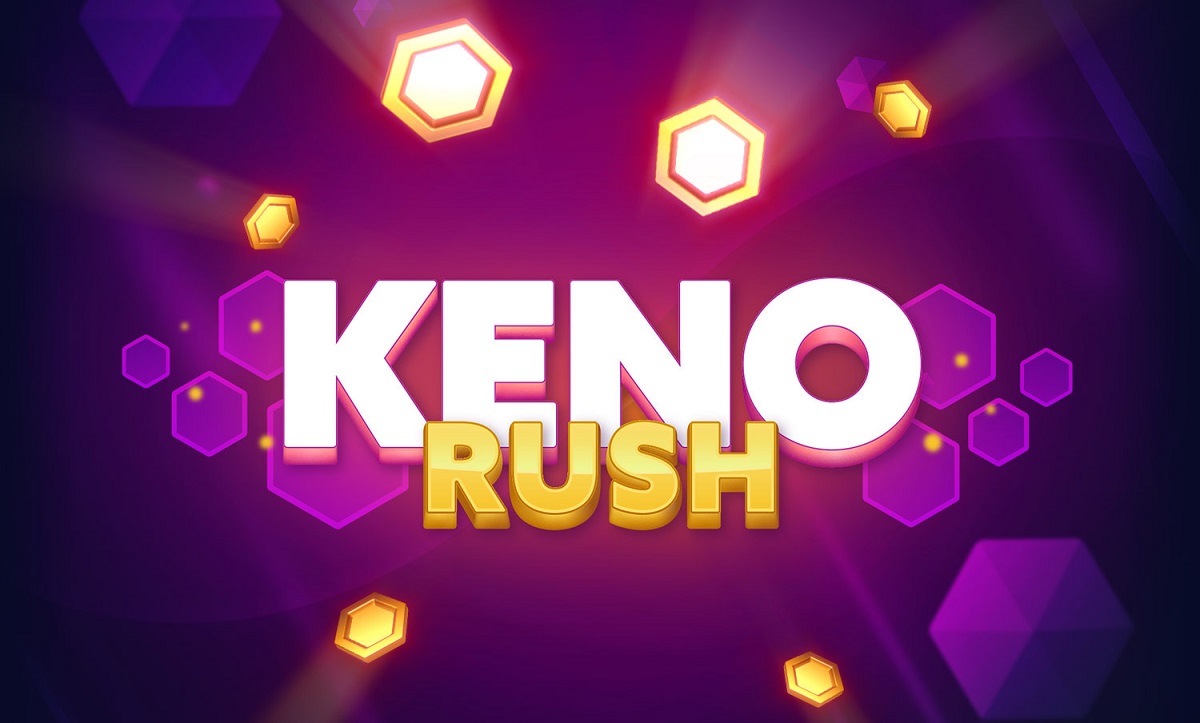 Reading Time:
< 1
minute
Leading supplier expands successful portfolio with popular game
Mobile-first games developer OneTouch has released Keno Rush, a digitally-enhanced version of an industry classic.
Inspired by the fantastic Keno game, Keno Rush elevates the well-known classic by offering a delightful blend of audio-visuals, designed to increase player engagement and retention.
In keeping with the developer's dedication to instinctive single-touch interactivity, the latest title offers a simplistic, yet highly entertaining experience and one that could see players receive large payouts, with minimal effort.
All players must do is guess which 10 numbers will be drawn, a simple task made easier with an Auto-Pick feature that automatically picks random numbers, assisting punters in their dreams of winning big.
To up the ante and increase winning multipliers, the game offers four risk levels – Classic, Low, Mid and High, allowing braver contestants to reap larger rewards, should they feel lucky.
Ollie Castleman, Integration Manager at OneTouch, said: "We're excited to announce the release of Keno Rush, a release that brings one of the most adored games into 2022.
"Thanks to its straightforward gameplay, this title is guaranteed to provide hours of fun and the perfect mobile-gaming experience."