Find a Betting Pool on Chipz Platform to Satisfy Your Thrill for Gambling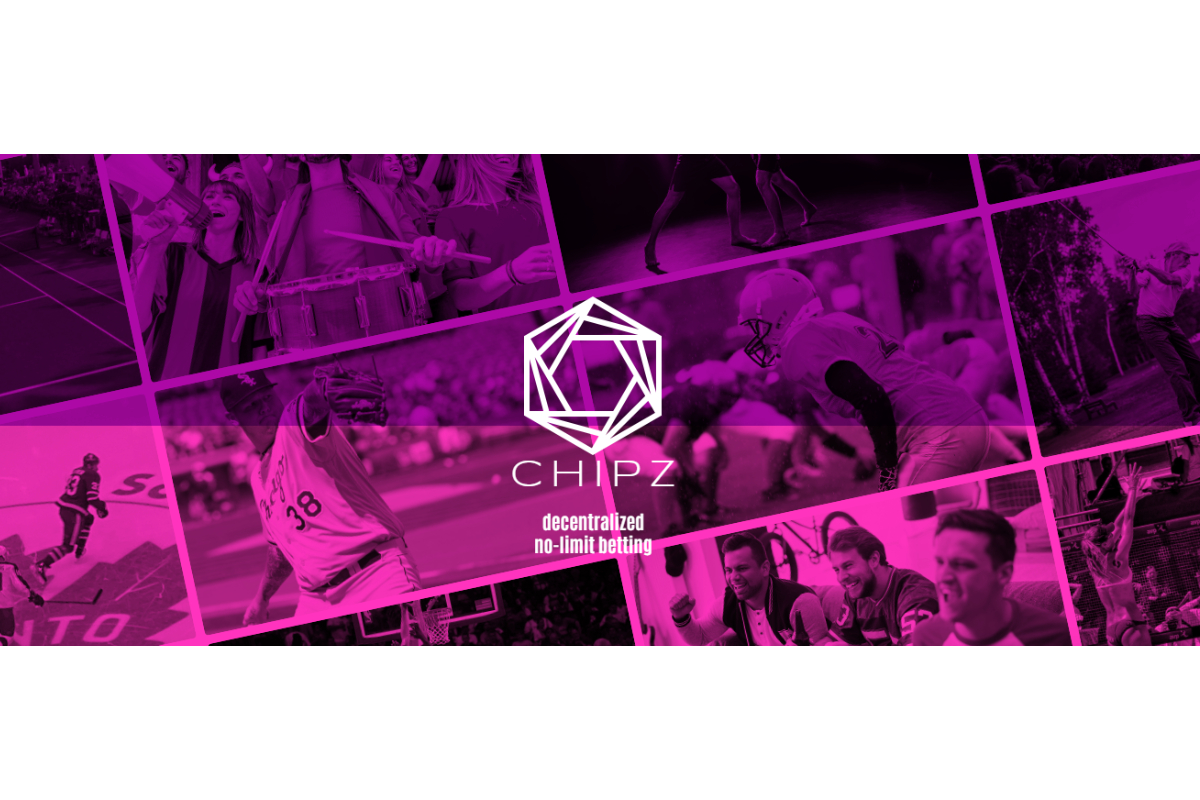 Reading Time:
3
minutes
If you randomly pick any betting platform right now, chances are, you won't stick with it for too long. Well, it's not just you. Statistics show that gamblers hold more than 3 accounts on different betting platforms.
Here's why. There is no single betting site that provides a full user experience. Well, until now. The recent launch of the Chipz betting platform — a decentralized web-based gambling platform — will give gamblers a one-of-a-kind, betting experience.
If you wish to join in on the fun, we're going to share with you how to register as a bettor in the Chipz betting pools.
Participating in Chipz Platform
Chipz lets users in its ecosystem participate as bookmakers or as bettors/gamblers. The users must have CHPZ, an ERC-20 token that guarantees payment of fees and betting amount within the platform. CHPZ is the only currency accepted on the platform; hence, users must link their non-custodial ETH wallets to their Chipz account during the onboarding process.
There are advantages to participating as both a bookmaker or a gambler on Chipz. As a bookmaker, you can create a betting room and earn fees once the events have concluded.
As a gambler, Chipz allows you to bet inside the betting pool created by other users. What's more, to help users make better betting decisions, Chipz rates bookmakers according to how previous participants have ranked them.
Even better, Chipz users can capitalize on the upcoming launch of the secret NFT presale that will gift lucky winners with 5k worth of NFT to use on the chipz.drive.
Types of Bookmakers According to Rank
Chipz lets users rank how bookmakers dealt with them, how chatrooms were moderated and how bookmakers set their fees as they participated in events. The 5-star ranking system is facilitated by a quick survey after each event.
Before picking a betting room, gamblers can assess the characteristics of each room based on the bookmaker's ranking. Here are the 3 types of bookmakers on the Chipz platform.
Ranked Bookmaker
A host of 1 betting event.
Ranked by users.
Gives a disclaimer stating that it is not verified.
Users are warned that there is a risk associated with betting in this room.
Unranked Bookmaker
Never hosted a single betting event.
Has not been ranked by users.
Users agree to a waiver and recuse Chipz of any loss of funds in rooms hosted by an unranked bookmaker.
Verified Bookmaker
 Must have hosted more than 20 betting events.
Has a 4/5 star ranking.
Low-risk warning.
Joining Chipz as a Gambler
There's so much to be enjoyed on Chipz that you wouldn't want to miss out on as a gambler. To join the platform, simply follow the steps as provided below:
Step 1: Register your Chipz account. Link your non-custodial wallet. Accept the terms and conditions, then create a username and password.
Step 2: Select available rooms based on your preference of rank. It is advisable to choose a friendly-sized pool to increase your earnings at the end of an event.
Step 3: Accepts the terms of betting set by the host or bookmaker.
Step 4: Wait for the results of the game. If you win, the smart contract executes and sends your share of earnings to your wallet.
Unlike with current crypto betting sites and traditional bookmakers, gamblers will not have to worry about limits on withdrawals, providing personal information, or parts of their earnings being slashed.
In a recent podcast on Action and Ambition, Chipz co-founder, Justin Lally, states that the roadmap and idea behind Chipz is a clear indication that Chipz's decentralized ecosystem is the future of betting. That said, Chipz is more than a betting platform. The platform is integrating NFTs in its ecosystem and will let its users in on the NFT action through their chipz.drive marketplace. They are rolling out an NFT presale where lucky users will win 5k worth of NFT to use on chipz.drive.
Chipz's team is ever-expanding as more investors and experienced blockchain think tanks get wind of the platform's attractive future business model. Some notable people who have joined in advisory roles include Jacob Busch of the Busch beer family, Orlando Jones — an actor and creator of fandom who sits on the comic con board among other blockchain and gaming companies' boards — and DJ Lethal from Limp Bizkit, who is performing at the Lollapalooza concert this weekend.
Government Warns Industry About Going Quiet on Gambling Harm Messaging in TV Ads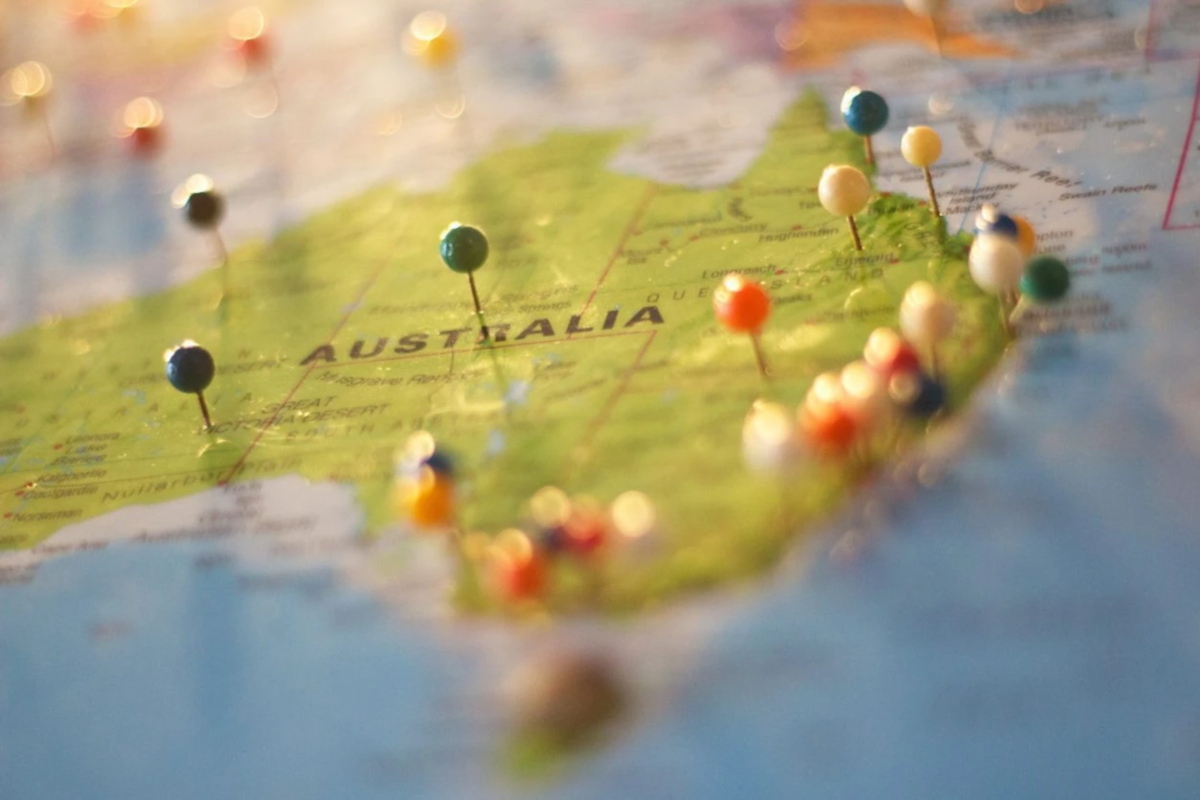 Reading Time:
2
minutes
Department of Enterprise Investment and Trade
The New South Wales (NSW) Government is calling on wagering operators to ensure responsible gambling messages are communicated effectively in advertising.
The announcement comes as Liquor and Gaming NSW has issued show cause notices to two betting operators due to irregularities in their television ads that undermined agreed responsible gambling messages.
Jane Lin, Regulatory Operations and Enforcement Executive Director for Liquor and Gaming NSW said wagering operators in NSW should ensure their advertising gives these messages the right exposure to reduce the risk of harm.
"In one instance, the responsible gambling message was barely audible while the rest of the ad could be heard loud and clear," Lin said. "Another operator drastically changed the tone of the voice-over when the message was spoken, going from strong and confident to soft and passive.
"We urge gambling operators and their creative agencies to advertise responsibly and make sure content is in the spirit of providing a clear harm reduction message to consumers and the broader community. Betting operators have a vital role to play in reducing risk of gambling harm and it starts with how they advertise."
The requirement to include standardized responsible gambling messages in advertising is part of the National Consumer Protection Framework (NCPF) for online wagering in Australia. The Framework is designed to provide strong and nationally consistent minimum protections for consumers of interactive wagering services licensed in Australia, in line with international best-practice.
Liquor and Gaming NSW is responsible for ensuring operators in NSW comply with various measures in the Framework including responsible gambling messaging. The wagering operators are engaging with Liquor and Gaming NSW on this matter.
Liquor and Gaming NSW can take a range of disciplinary actions, such as prosecution, if there is evidence operators have failed in their responsibility to provide clear harm reduction messaging under the NCPF. Wagering operators found guilty face penalties of up to $110,000. For more information on the Framework visit Gambling Reforms, Department of Social Services, Australian Government (DSS . Gov. au). Media contact: [email protected] LiquorAndGaming. NSW.Gov.au, 0438 207 294.
HappyHour.io Strengthens iGaming VC Position with Ben Clemes as Investment Portfolio Partner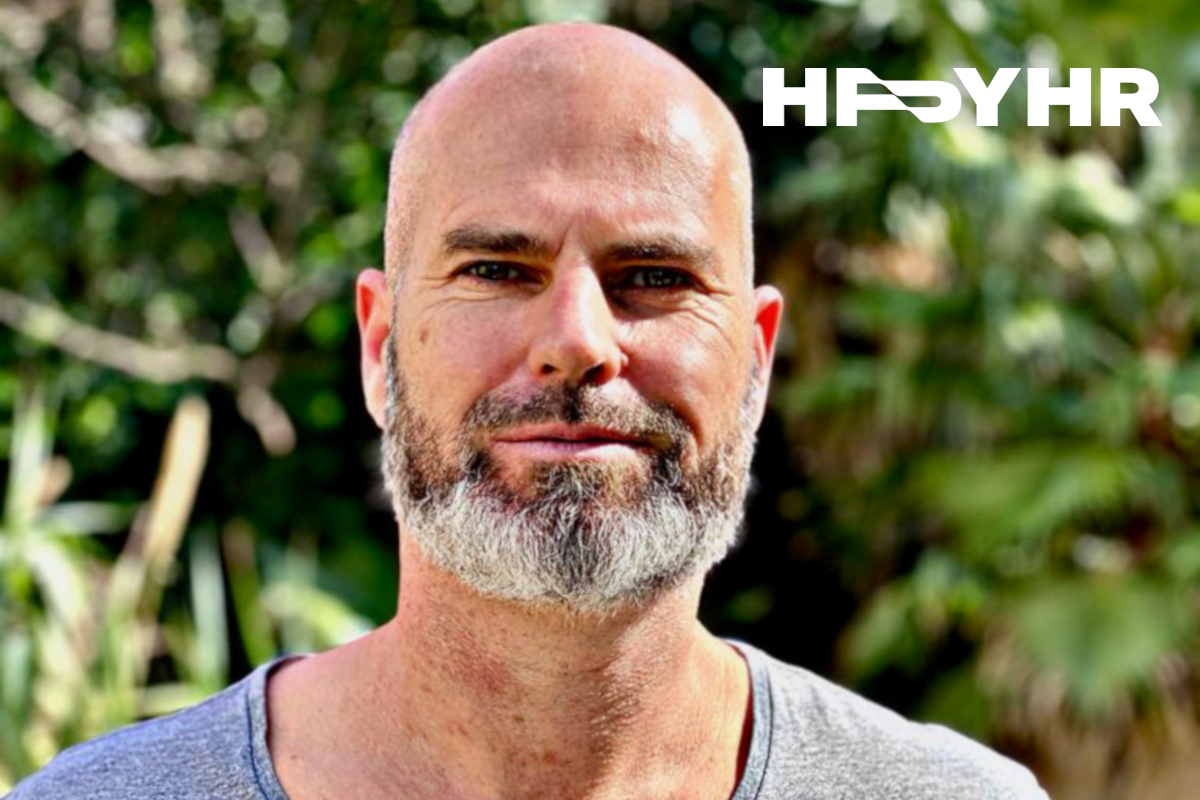 Reading Time:
2
minutes
HappyHour.io, a leading investment firm in the iGaming industry, is delighted to announce the appointment of Ben Clemes as Investment Portfolio Partner. In this role, Clemes will accelerate the growth of current investments while spearheading the expansion of the portfolio with promising start-ups poised to shape the future of the industry.
Clemes joins HappyHour.io from Gaming Innovation Group (GiG), a company he co-founded alongside Robin Reed, Managing Partner of HappyHour.io. During his tenure at GiG, Clemes held various influential positions including Chief Commercial Officer, Chief Business Officer and General Manager of GiG North America. Notably, he played a pivotal role in establishing Guts.com, one of GiG's flagship operator brands, as well as the platform business GIG Core and its expansion into the North American market.
With over 16 years of comprehensive experience spanning casino operations, user experience (UX), business development and commercial success in the online gaming realm, Clemes brings a wealth of expertise to HappyHour.io. Prior to his online gaming ventures, he spent six years in Las Vegas working across various properties. Clemes will return to the United States, with a base in San Francisco, and will work with North American-based start-ups, investors and partners in his new role.
"It is a privilege to be joining the team at HappyHour.io and working alongside such inspirational thought leaders and pioneers in the iGaming industry whilst supporting the brilliant minds of teams and individuals that are changing the way the industry is evolving," said Clemes. "I am really excited to jump in and support these future giants of iGaming with my years of diverse experience and finding more companies of tomorrow to support and grow."
"Working with Ben again is immensely gratifying, given his remarkable track record of growing start-ups into robust and prosperous businesses," Reed said. "With his vast experience and deep understanding of the industry, coupled with his visionary outlook, Ben is the ideal custodian for our current investments and future portfolio companies. His addition to the HappyHour.io team is warmly welcomed."
HappyHour.io remains committed to driving innovation, supporting emerging talent and fostering the growth of the iGaming industry. The appointment of Ben Clemes as Investment Portfolio Partner further solidifies its dedication to nurturing the industry's next generation of trailblazers.
EveryMatrix awarded World Lottery Association security standard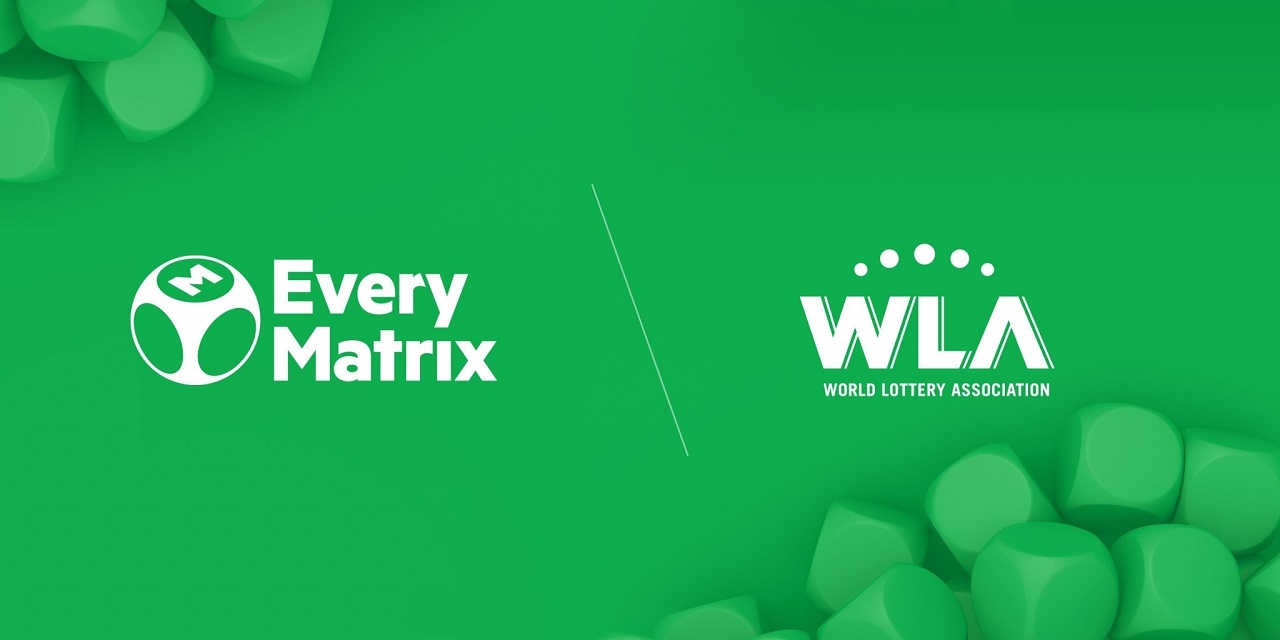 Reading Time:
< 1
minute
EveryMatrix has been granted World Lottery Association Security Control Standard 2020 (WLA-SCS:2020) Level 2 certification, one of only a select few B2B technology providers to receive this distinction.
WLA-SCS Level 2 represents the most complete and comprehensive certification standard for lottery and sports betting operators and their suppliers. This achievement follows a rigorous audit carried out by GLI, which EveryMatrix successfully passed.
The standard features 21 controls for lottery technology suppliers, incorporating the use of cloud hosting for lottery gaming systems, as well as controls for privacy and application security.
As part of the certification audit, EveryMatrix's platforms for both iLottery, sports betting and iGaming were assessed, and no non-conformities found.
Ebbe Groes, CEO, EveryMatrix, said: "Security is a top priority for EveryMatrix and achieving compliance with this rigorous standard is proof of our commitment to our existing and future WLA customers".
In addition to WLA-SCS Level 2, EveryMatrix is ISO 27001 and ISO 20000 certified. These three certifications are a testament to its capabilities as a technology supplier, as well as its steadfast commitment to security, quality, reliability, and customer service across all facets of its business.
EveryMatrix has won several World Lottery Association (WLA) and European Lotteries (EL) agreements in the last few years including Norsk Tipping (Norway), OPAP (Greece), National Lottery (Malta), Veikkaus (Finland) and most recently with Hungarian gaming and lottery operator Szerencsejáték, one of the largest contracts in its 15-year history.