Israeli startup raises $2m to develop the next-gen academy platform for Esports teams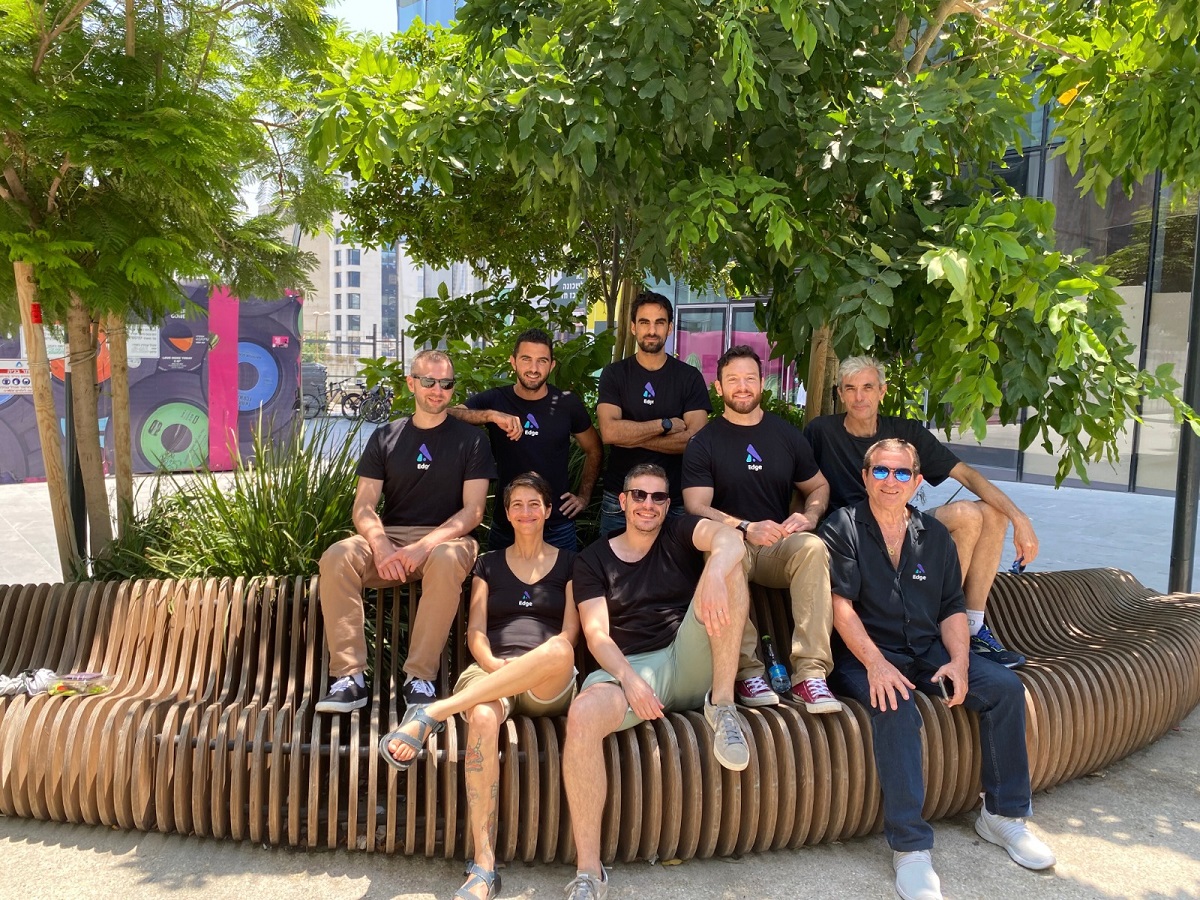 Reading Time:
2
minutes
Edge Gaming is looking to revolutionize the competitive gaming world, with a new system that analyses and trains players to become professional gamers
Israeli startup Edge Gaming has just announced its pre-seed round, raising $2m to develop an Academy platform for Esports clubs and gamers. Leading the round are AnD Ventures and Stardom Ventures, two early stage Israeli VCs focusing on consumer & media. Prior to raising the round, The company has been part of the IDCX Studio accelerator program.
The Edge academy platform will enable Esports clubs to invite their large global fanbase into a virtual hub of plentiful competitive gaming experiences. Coupled with other content creation and community activities – the academy hub will enable players to develop and enhance themselves in the best way as professional gamers. Players will be able to join a unique "path to pro" program, train and develop their skills at the level required from professional Esports players, earn rewards, climb the leaderboards and create exciting gaming content with their peers. For Esports clubs, the academy is looking to open a whole new dimension for harnessing their powerful brand power and influence, allowing them to build a pivotal new scalable revenue channel, driven by memberships, special items and other gaming monetization channels that Edge is developing.
The platform's core technology relies on a novel gaming skills engine, which was developed by renowned sports performance experts, neuroscientists, Esports coaches and AI engineers. The engine analyzes the player's reactions, thought process and playing style, and then creates specific exercise patterns aimed at developing the player's cognitive and gaming skills.
The company was founded by brothers Asaf Gazit (CEO) and Omri Gazit (COO). Both were previously officers in the Israeli special forces, gaining extensive experience in training cognitive skills for elite performance scenarios. With Edge, they've set out to combine their knowledge with their other big passion: competitive gaming.
"In our military service, we prepared soldiers for some of the most complicated situations a person can endure. We found that despite the obvious differences, training scenarios for soldiers and for professional Esports players are actually quite comparable," said CEO Asaf Gazit.
"In Esports, players are required to process a great deal of information in a matter of seconds. The engine we are developing, which is a first of its kind in the market, is designed to answer that need, and others, through a 4 stage flow. First it deeply analyzes the players' ability to process information and react, followed by mapping the results using our science-backed cognitive skills models. Next, the engine shows the player where and how they need to improve, with easy-to-grasp visuals and animations, instead of overwhelming statistics. Finally, it automatically builds for each player a set of personalized exercises and a training program. This level of end-to-end training experience is what aspiring players and Esports clubs have been deliberately looking for" Gazit added.
Roy Geva Glasberg, Managing Partner at AnD Ventures: "The Esports space is already generating billions in revenue, and is growing at a double-digit rate year over year. Our investment in Edge was driven by our conviction in the founders and their vision to bring an exciting new experience to the market of 100s of millions of gamers. The Edge Academy and its underlying technology hold a tremendous opportunity to unlock substantial value & growth for the 3 key stakeholders of the industry: the gamers, the Esports organizations and the game publishers."

FNATIC BECOMES FIRST ESPORTS ORGANISATION TO LAUNCH COLLEGE PARTNER PROGRAMME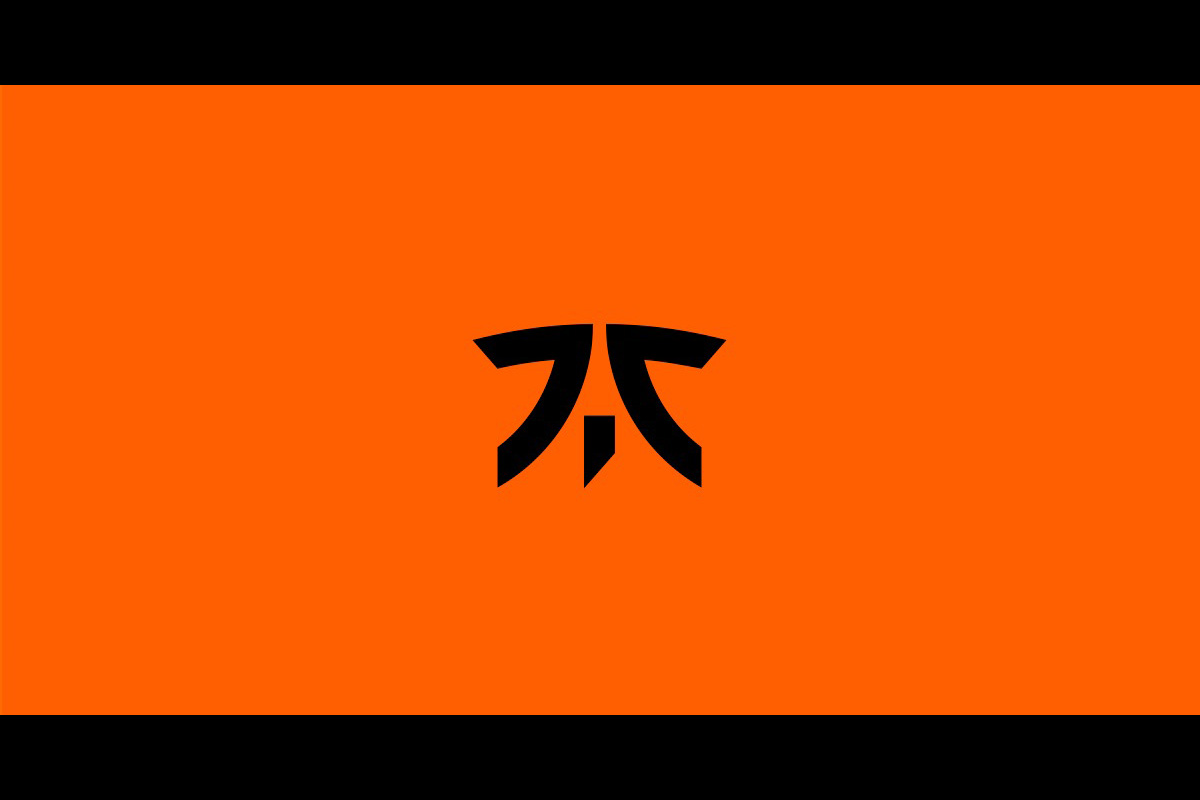 Reading Time:
3
minutes
Fnatic is supporting the Pearson Esports BTEC course to support the path into gaming careers
Partnerships announced with three colleges, including Access Creative College, Queen Mary's College and Havant & South Downs College
The partnership will officially launch at the beginning of the school term in September 2022 
The esports organisation will deliver lectures and networking events, provide insider industry access and help kit out colleges with state-of-the-art equipment
Global esports performance brand, Fnatic, has today launched the first ever dedicated college partner programme, supporting young people in their pursuit of a career in gaming.
Inspired by the launch of Pearson Esports BTEC, Fnatic created the programme to ensure the course is widely available to those hoping to break into the industry. From producing an esports brand to managing tournaments, Fnatic's objective is to provide students with direct access to a real-world gaming brand.
From guest speakers to the delivery of networking events, Fnatic's work will provide real industry insights, and highlight the variety of roles that sit within the esports sector.
The London-based organisation has partnered with three key college partners across the UK, including Havant & South Downs College, Access Creative College, and Queen Mary's College (QMC).
James Fraser-Murison, Esports Director at QMC and National Trainer for Pearson said: " As the leading provider of esports teaching in the UK, this is huge for our students and also the college. To partner up with the biggest esports organisation in the UK, will mean we are directly giving our students a step-up into the industry with first-hand experiences, careers advice and opportunities from a global brand in one of the largest industries in the world."
Rhys Williams, Former League of Legends Coach and Player, Current Tutor at HSDC said: "We're very excited here at HSDC to be working with Fnatic as part of the College Partner Programme. This partnership will open doors for the next generation that were so hard to find over previous years, it has the potential to shape the future of the educational esports scene."
Sam Matthews, Fnatic Founder said: "We are super passionate about bringing new talent into our world and this partnership is our way of onboarding the next generation of gamers, whilst giving back to the community. We're so appreciative of the college partners who share our vision in supporting the development of these upcoming esports hopefuls."
To benefit future esports industry-professionals, Fnatic has outlined six key aspects of the community college programme which enhance the existing Pearson BTEC, and gives exclusive access to those on the course:
Delivering lectures and webinars
Fnatic will deliver hyper-relevant lectures and webinars specific to the curriculum that add value and support learning with real-world examples.
Networking events
Fnatic will host interactive networking events for students to prepare them for industry events and connect them with future peers. In addition, the Esports organisation will give students inside access to their offices, facilities and staff to provide on the ground learning.
Real world task setting
Based on the gaming curriculum, Fnatic will design creative tasks to give real-world examples of the challenges students may come across when working in the industry.
Discount on Fnatic GEAR
Fnatic will offer up to 20% discount on Fnatic GEAR to kit out arenas and classrooms with the best quality equipment for interactive learning.
Exclusive access to events and activations
Provide exclusive access to students wanting to get involved in events and activations with an announcement-only server.
Hosting tournaments and providing prizes
To incentivise learning Fnatic will host innovative tournaments and share prizes for winners
The partnership – which runs exclusively as not-for-profit – will officially launch for the new school term in September 2022. In the meantime, Fnatic will be working closely with the college partners to continuously refine and improve the programme to deliver the highest-level content for aspiring esports athletes.
For more information please visit: www.fnatic.com/company/collegeprogramme
JAMES BALDWIN WINS ALPINE ESPORTS SERIES CHAMPIONSHIP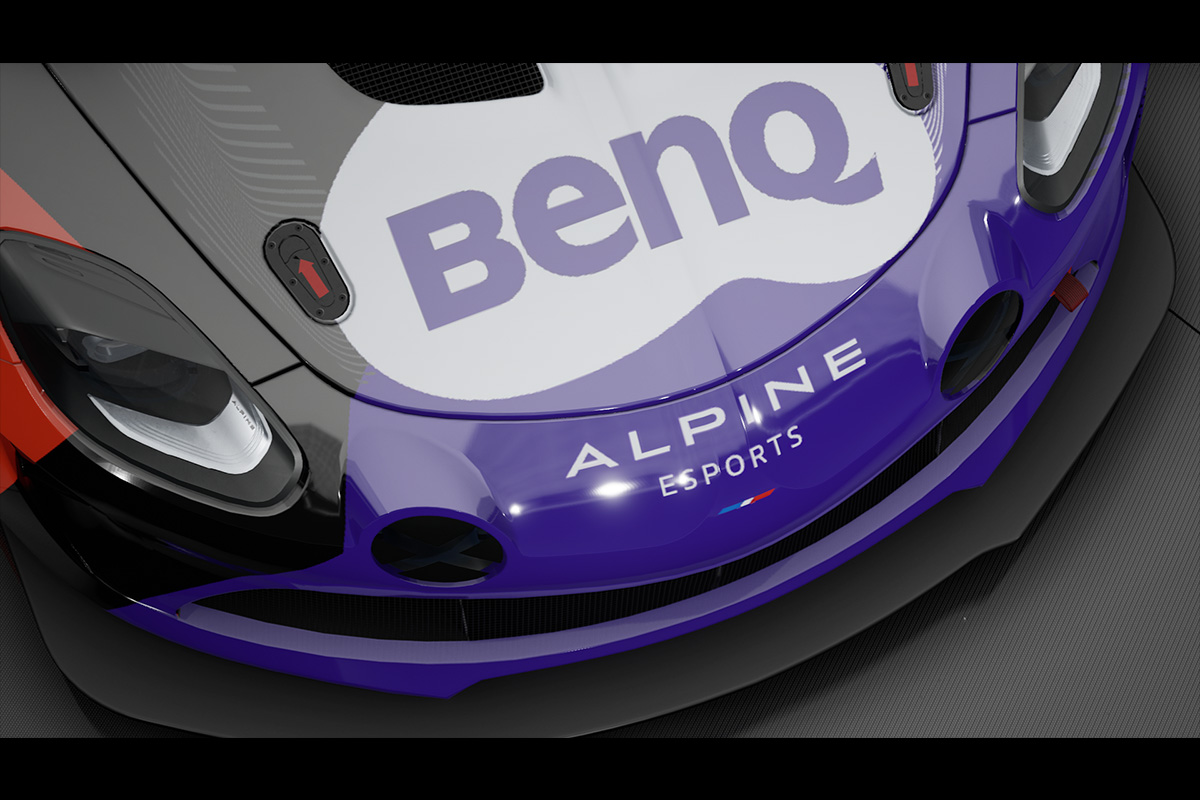 Reading Time:
3
minutes
Alpine Esports is excited to announce that James Baldwin wins the 2nd edition of the Alpine Esports Series Championship powered by Binance. In collaboration with sim racing partner Race Clutch, the final round saw George Boothby come out victorious on the world-famous Nürburgring GP track. 
The third and final round of the Alpine Esports Championship Series took place at the world-famous German Nürburgring GP track. Going into the race all eyes were on series leader James Baldwin to see if he could close out an overall win. The sprint race provided a wealth of excitement with George Boothby coming out on top and securing ten points heading into the main race.
The main race saw a very close drive at the top of the grid with Boothby and Whitehead going head-to-head in second and third. However, it was Marko Pejic with an impressive drive that saw him come across the finishing line first. With points from both races calculated it was George Boothby in first with 28 points, Marko Pejic in second with 25 points and Luke Whitehead in third with 20 points.
Despite only getting 8 points in Round 3, the work that Baldwin had put in earlier in the series saw him comfortably crowned the winner of the Alpine Esports Series Championship with 72 points overall. As the winner Baldwin wins a once-in-a-lifetime opportunity with a premium Alpine A110 GT4 track day experience, $40,000 worth of ALPINE Fan tokens, high-quality Philips Hue light bundle, FreeM Sim-Racing Alpine Esports shoes and gloves.
The Alpine Esports Series Championship was powered by the world's leading blockchain ecosystem and cryptocurrency infrastructure provider, Binance who gave away a shared prize pool of $100,000 in ALPINE Fan Tokens throughout the competition. George Boothby took home the Fastest in-game Qualifier Lap with a $1,500 ALPINE Fan Token prize, with a lap time of 1:41:230 and Marko Pejic was awarded the Binance Fastest Lap Award after driving the most fastest laps during the main races. Other Binance prizes involved a shared prize pool of $6000 in ALPINE Tokens for Binance users who scanned the QR code during the Alpine Esports Series live streams and a pool of $4,000 ALPINE Tokens for fans who collected all 5 Binance Alpine GT4 POAP NFTs.
Top racers also claimed various other goodies, including a Trak Racer TRX frame for the runner-up as well as a high-quality BenQ Monitor (EX3410R) for the third-place winner with Freem Alpine, shoes and gloves and a Philips Hue light bundle for the top three drivers.
The second season of Alpine Esports Series saw non-stop action with 250,000 fans tuning in to see the best sim racers go head-to-head across three rounds. The first race which took place at Circuit de Catalunya track saw British sim racing driver James Baldwin take the lead with 29 points with Luke Whitehead following with 26 points and George Boothby with 25 points. The drivers then headed to the Paul Ricard track where once again James Baldwin was crowned the winner extending his lead and going into the final race with an impressive lead.
CLASSIFICATIONS
Final Classification
James Baldwin – 72 Total Points
George Boothby – 67 Total Points
Marko Pejic – 62 Total Points
Luke Whitehead – 60 Total Points
Michele Nerbi    – 43 Total Points
Andrea Miatto   – 31 Total Points
Michael Romagnoli – 24 Total Points
Mathias Kuhn    – 19 Total Points
Mariusz Tworzydło – 10 Total Points
Victor Nicolae    – 9 Total Points
Florian Bauer – 6 Total Points
Davide Arduini – 6 Total Points
Lorenz Hörzing – 4 Total Points
Michał Nowakowski – 3 Total Points
Artur Czarnecki – 2 Total Points
Gaël Valero – 2 Total Points
Round 1
James Baldwin – 29 points
Luke Whitehead – 26 points
George Boothby – 25 points
Marko Pejic – 15 points
Andrea Miatto – 14 points
Round 2
James Baldwin – 35 points
Marko Pejic – 22 points
Andera Miatto – 17 points
Michele Nerbi – 15 points
Luke Whitehead – 14 points
Round 3
George Boothby – 28 points
Marko Pejic – 25 points
Luke Whitehead – 20 points
Michele Nerbi – 16 points
Michael Romagnoli – 12 points
ESPL ropes in LOCO as Exclusive Digital Broadcast Partner for Season 2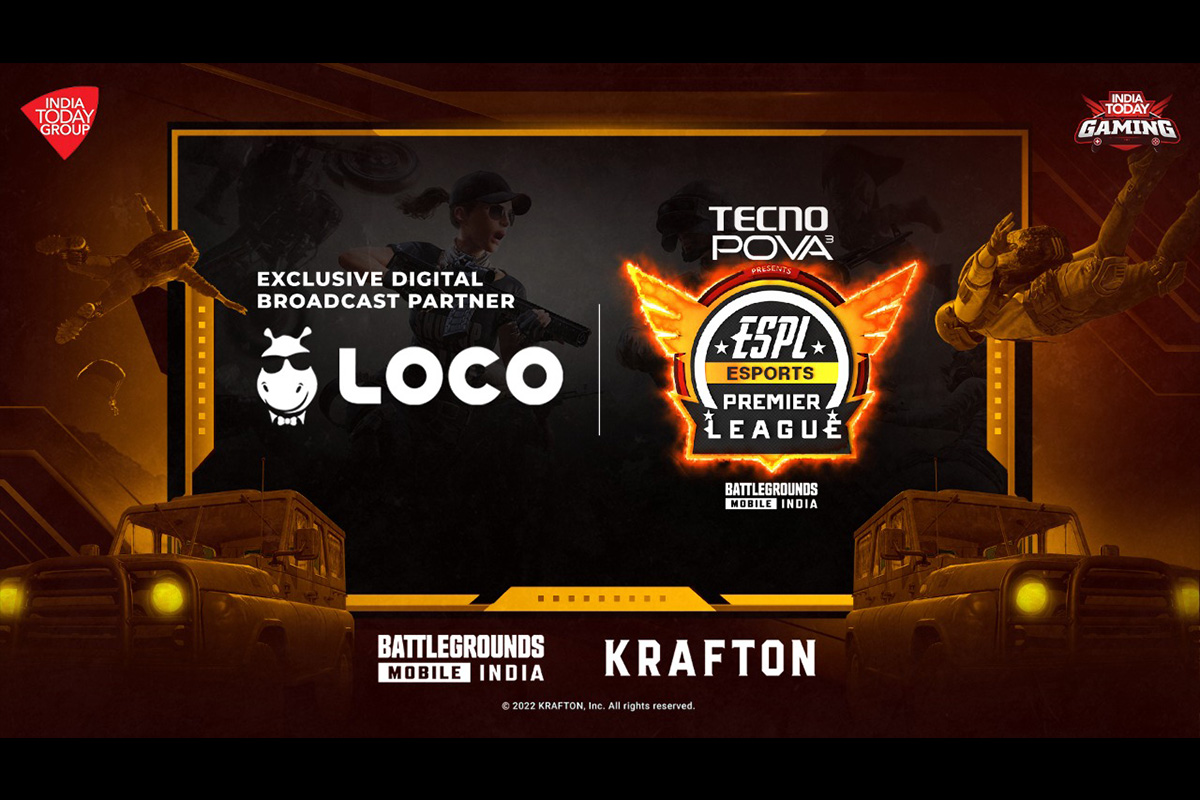 Reading Time:
2
minutes
Esports Premier League (ESPL) has roped in India's leading gaming streaming platform, LOCO as its exclusive digital broadcast partner for the second season of the event which is fast gaining popularity.
All matches of the second season will be live-streamed exclusively on Loco's app and website (loco.gg).
Loco is a virtual world of gaming communities that provides exclusive space to gaming creators and viewers. In the last few years, Loco has witnessed exponential growth. Daily active viewers have scaled by15x whereas monthly active viewers have seen 8x growth. Monthly active streamers have grown 5x times and live watch hours have scaled 78x times since January, 2021.
The Grand Finals of the league will be hosted via LAN event, making it the league's first-ever offline Grand Finals.
Esports Premier League has already roped in global premium smartphone brand, TECNO Mobile as its presenting sponsor for the second edition of the country's first franchise-based esports league. TECNO Mobile plans to promote its upcoming smartphone phone, TECNO Pova 3 through this league. The poised to launch smartphone will give a class-apart gaming experience to the users. It not only offers a super-fast processing speed but also comes with a massive battery.
This year's league is set to engage esports athletes across the country in a high-voltage action of the most popular battle royale game, 'BATTLEGROUNDS MOBILE INDIA (BGMI)' and carries a massive prize pool of Rs. 1 crore.
Talking about the announcement of the league's association with Loco, ESPL Director Vishwalok Nath said: "With shared values and a compelling gaming proposition, we are super excited to team up with India's leading gaming streaming platform Loco."
"We are pleased to be working together with the team to create interesting and engaging content for the esports fans and the community out there. We are always keen to associate with brands that share the same passion for esports as us and are looking forward to a fruitful association."
According to a recent FICCI-EY media and entertainment report 2022, content creation and concurrent viewership around gaming saw a massive surge in India and there is also a meteoric rise in esports viewership, from 600,000 hours in 2020 to 2 million hours in 2021.
Commenting on the partnership, Ashwin Suresh, Founder, Loco, said, "Loco will play a pivotal role in growing the fanbase for ESPL and providing yet another entertaining experience for the Indian gaming community. As the exclusive broadcast partner for the league, we will provide fans with tons of exclusive content and a chance to interact with their favourite streamers. We're excited to partner with the India Today Group on this landmark esports league as we continue to actively support the growth of the esports ecosystem in India."
Highly active users spend over one hour daily on Loco, making it the gaming community's platform of choice for a seamless streaming and highly engaging fan experience.
The league will be played in two separate stages in the initial phase—online qualifiers and invitational qualifiers—to shortlist the top 16 teams. The first 12 teams, top-2 teams from the open qualifiers and top-10 teams from the invitational qualifiers, will progress directly into the finals.
The teams ranked from 3 to 10 (7 teams) in the online qualifiers and teams ranked from 11 to 18 from invitational qualifiers will compete for the other two spots available in the finals. The upcoming edition of India's premier esports league, ESPL has already kick-started their online qualifiers.