Kalamba Games fires up another winner with Blazing Bull 2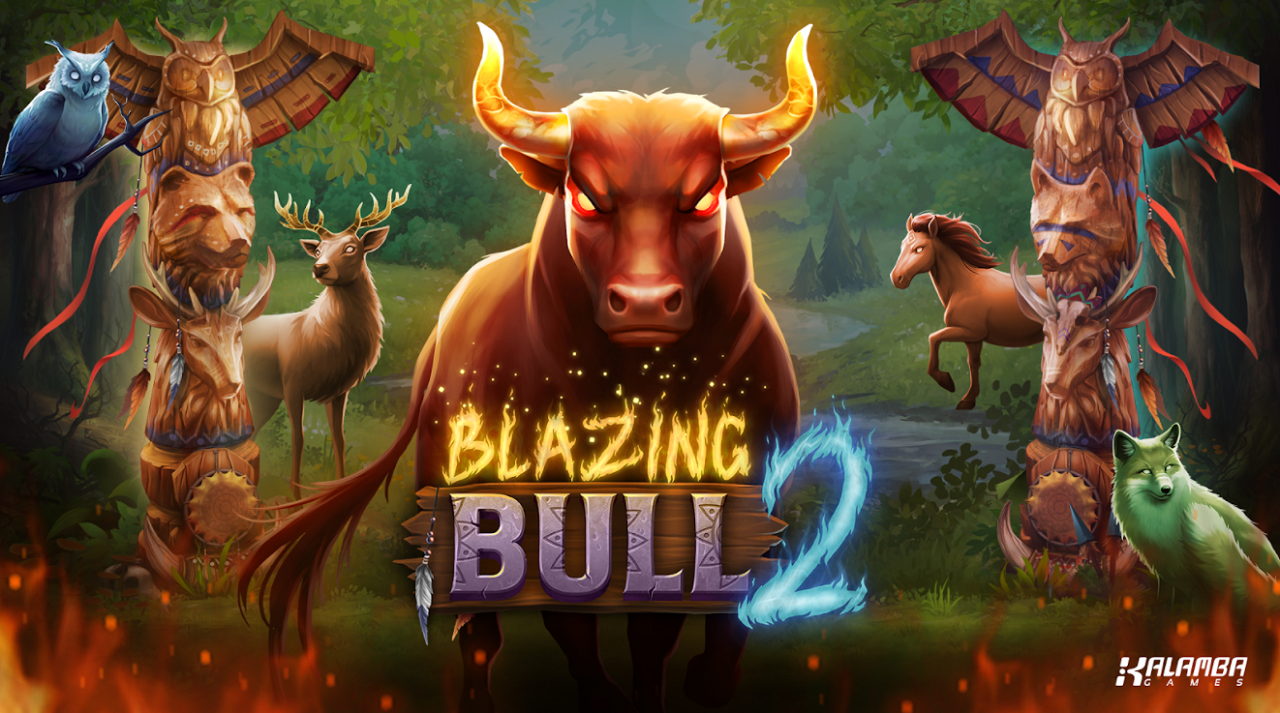 Reading Time:
< 1
minute
Innovative slot supplier Kalamba Games has released the sequel to one of its best performing games of all time, Blazing Bull 2.
Packed with amazing features, Blazing Bull 2 takes players on a spiritual ride through nature, with visuals, entertainment and engagement rising to the next level.
In player-favourite feature K-Boost, players fill two meters with each base game spin to scoop a higher number of starting spins across two different Free Spins games.
K-Split Free Spins sees a moon-powered mystical energy bolt selecting a random symbol after each spin to count as 2 or 3x.  Multiplier Wild Free Spins engages a sun-fueled energy bolt that selects a Wild Multiplier of up to 8x for even bigger potential wins.
With a host of new fresh features, the follow up to last year's huge hit is bigger and bolder while staying true to the entertaining, high-volatility gameplay of the original.
Alex Cohen, COO and Co-Founder of Kalamba Games said: "The success of the original game gave us a great platform to build from with Blazing Bull 2. We've taken that red-hot gameplay and cranked it up to offer even bigger potential wins.
"The feature set is really clever and offers some real high points in play – our mathematicians and entire dev team have done a superb job."

iSoftBet launches customisable Jackpot Tool to take brands to the next level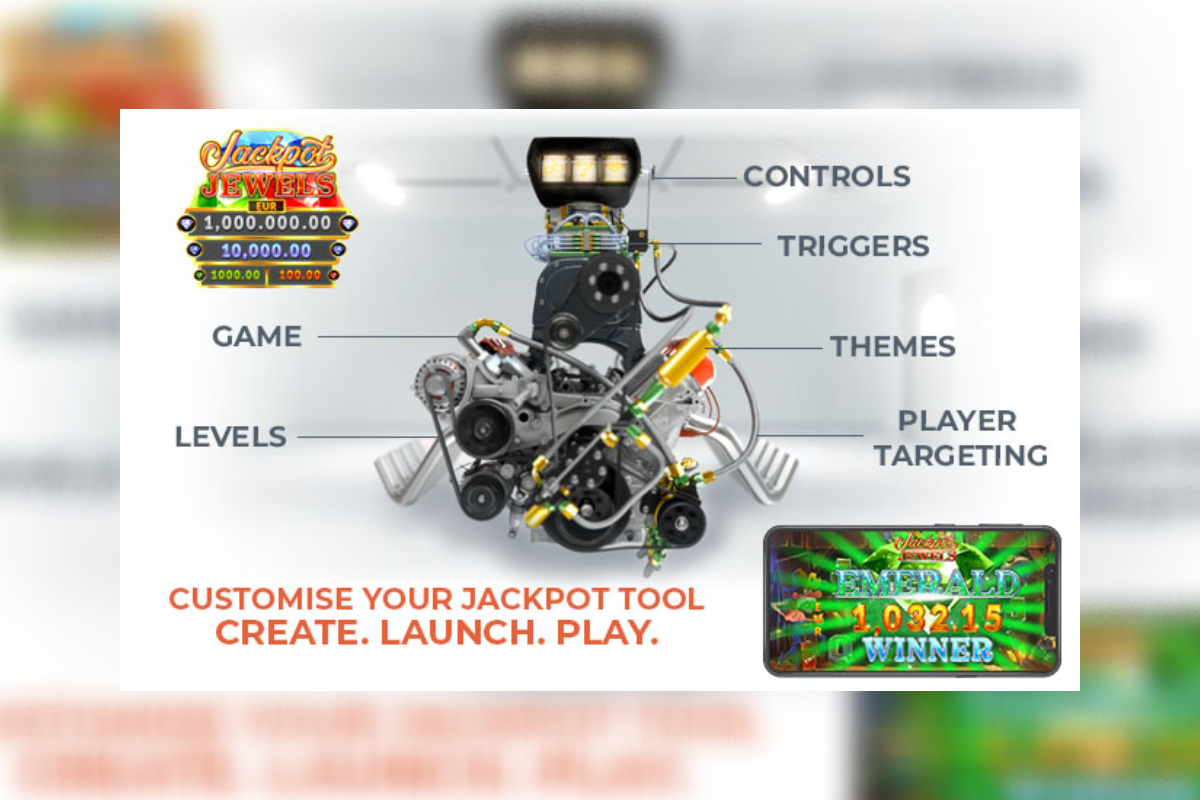 Reading Time:
2
minutes
iSoftBet has launched Jackpot Tool, its flagship, data-driven, customisable player engagement solution that operators can tailor and apply to over 8,000 games including 150 top-performing iSoftBet titles to elevate engagement campaigns and enhance the player experience.
iSoftBet recently carried out comprehensive qualitative market research, focused on real money player focus groups seeking opinions on how engagement tools fit into existing gameplay today, and how they enhance the user experience.
It concluded that two main areas should be highlighted by providers: the value of a customised offering and giving players a choice.
Jackpot Tool enables operators to stand out in a highly competitive market, reduce internal investment, set budget controls and analyse player data to monitor and optimise performance thanks to its comprehensive back office. Jackpot Tool gives operators unlimited flexibility, improving gaming experiences for visible results.
Using the tool iSoftBet customers can create and configure any type of jackpot for any customer requirement. This ranges from progressive, multi-level and VIP to promotional and time and/or event based as well as include a host of configurable triggers and settings including hot jackpots, player targeting, cross licensee and much more.
During phase one of launch iSoftBet's Jackpot Tool has proven to significantly boost player engagement generating 35% more spins on games with the tool compared to games without, while it also saw a 350% uplift in bets and 150% increase in active players.
Andrew Bonnici, Chief Product Officer, iSoftBet, said: "Creating great games is no longer enough. Today's players demand amazing experiences and our new customisable Jackpot Tool, alongside our suite of advanced player engagement solutions, significantly elevates and enhances operator offerings and the customer experience.
"With players' behaviour in mind, we have created a series of easy to integrate, customised solutions that present both choice and added value, keeping the players engaged and providing them with the experiences they want."
Jackpot Tool is one of many iSoftBet player engagement solutions that includes Tournaments, Achievements, Free Rounds and Real-Time Data solutions.
Triple Cherry secures new slots partnership with 888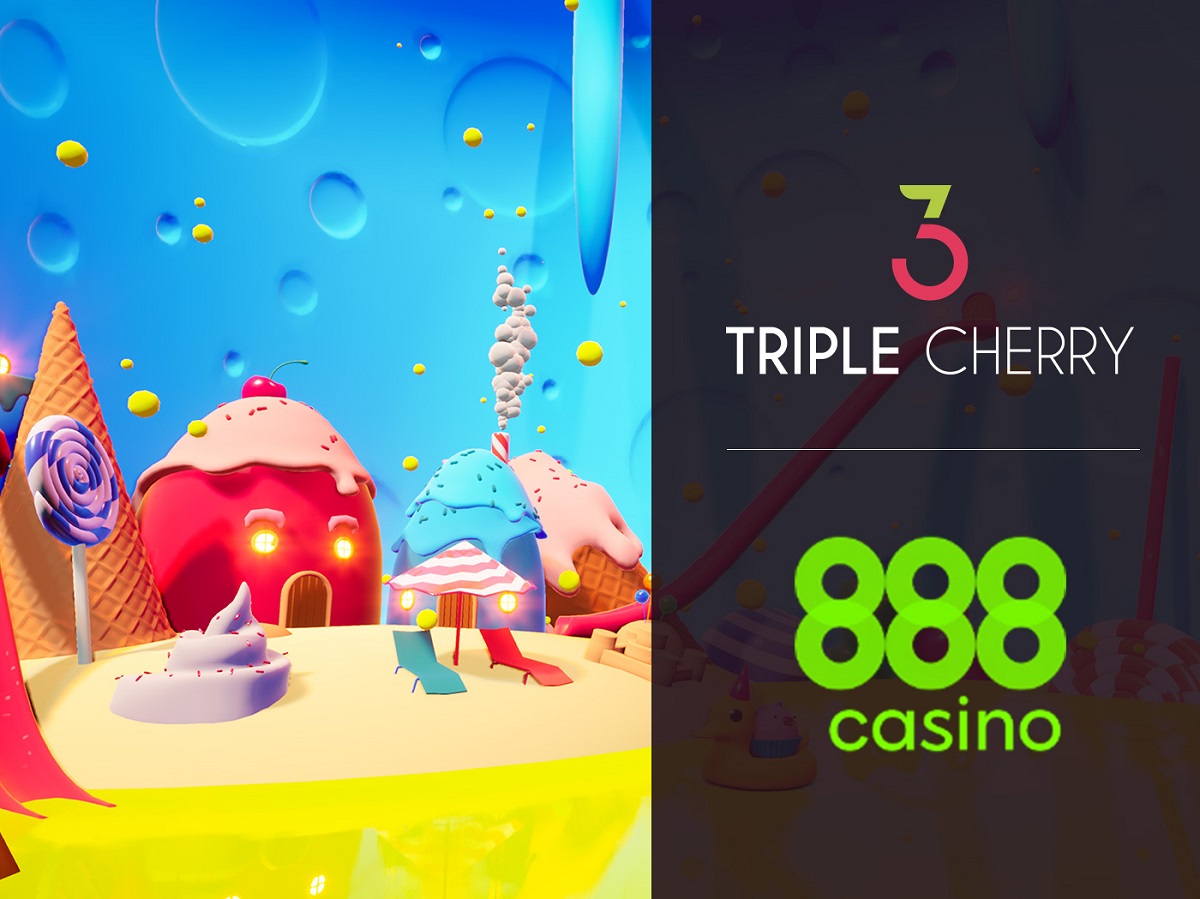 Reading Time:
< 1
minute
Triple Cherry, the Spanish video slots provider, is delighted to announce a new partnership with 888, one of the world's leading online betting and gaming companies, to launch its leading slot content on 888casino.
The partnership will see 888casino host a selection of Triple Cherry's premium slots titles which have a diverse range of features, graphics and sounds, providing players with an enriching and exciting gaming experience. This includes fan favourites such as Mega Chef, Monsters Fear Bullets and Thunder Rock. This adds to 888casino's existing portfolio of industry-leading games and content.
Juan Antonio, CEO of Triple Cherry, said: "We are very excited to be partnering with 888, one of the world's leading online betting and gaming companies. Making our range of quality games available to 888casino customers is a major milestone for our business and will give us further momentum for expansion."
Talya Benyamini, VP B2C Casino at 888, commented: "We are excited to be partnering with Triple Cherry to strengthen our product offering for our casino customers. Triple Cherry's exciting and dynamic slots titles will add to our existing portfolio of casino games, helping us to continue delivering on our commitment to offering an entertaining and varied gaming experience for players. We look forward to building on this partnership in thefuture."
Solverde.pt announces the launch of new games by Portuguese company Darwin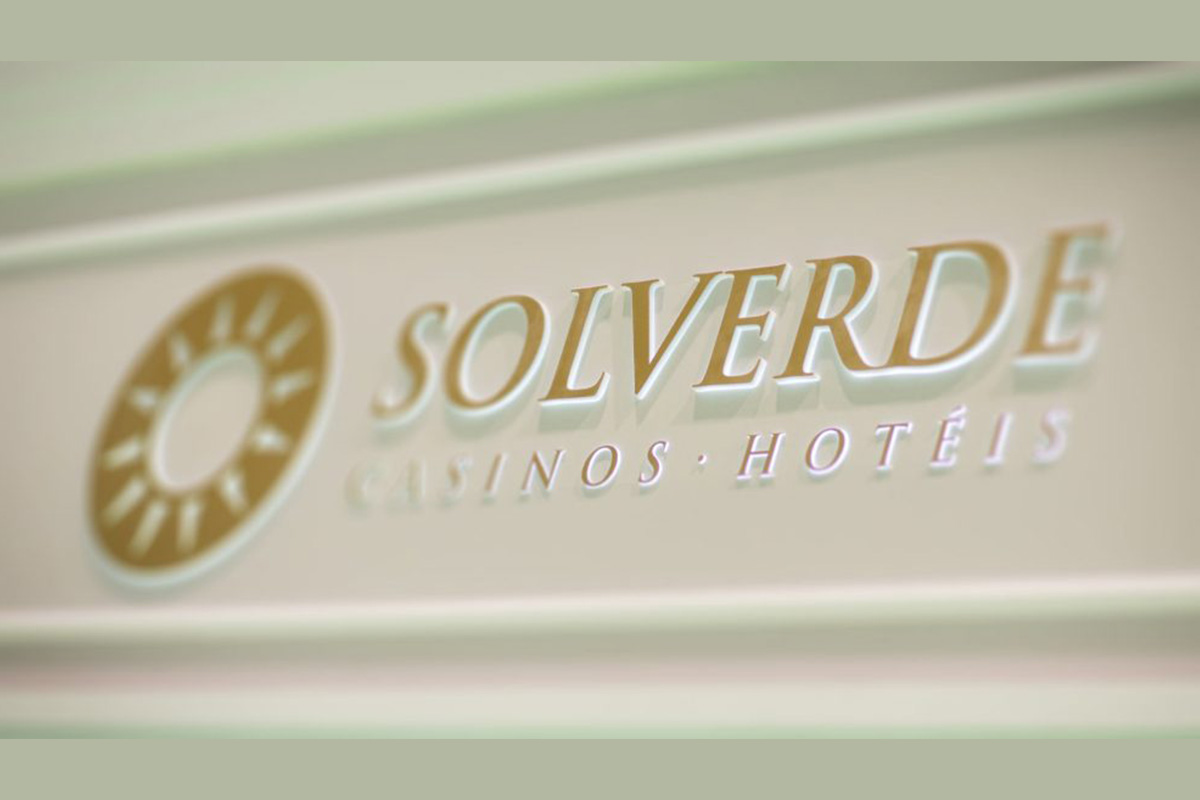 Reading Time:
2
minutes
Solverde.pt is a Portuguese online casino, based in Espinho, and the company highlights the new creations of the Portuguese company Darwin, from 'Banca Francesa', the classic Portuguese game of casinos, to the card game 'Blackjack'.
SOLVERDE.PT, the Portuguese online casino, announces the launch of new games by Portuguese company Darwin, the casino games production studio.
The Portuguese company Darwin started producing games for SOLVERDE.PT in 2019 and distinguished itself by the innovation of its offer, namely: a realistic version of 'Banca Francesa', the classic Portuguese casino game; and six versions of the 'Blackjack' card game; as well as a series of slot machines aiming at product disruption.
"Darwin bets on the versatility, and at the same time, the simplicity of the game mechanisms. And the goal is always the same: to optimize the gaming systems so that, from any mobile device, the best experience is possible", says Sílvia Meneses, Head of Casino da Solverde.pt.
Solverde.pt is the Portuguese online casino with more games available on a single platform: 1300 games. In 2021, the company decided to continue to diversify its entertainment offer, one of the keys to SOLVERDE.PT's success, in a highly competitive market where creativity and innovation are differentiating factors. This year, the company released 359 new games, with 33 games added only last month. The inevitable highlight is slot machines, which remain the Portuguese's favorite gaming modality – according to the latest data from the Gaming Regulation and Inspection Service (SRIJ), 76% of Portuguese who play online casino choose slot machines.
"It is with great pride that we reached the 1300 games mark, a growth that has been made alongside a number of studios such as Darwin, which has fully captured the interest of Portuguese players. The online casino is an increasingly competitive market in Portugal and we believe that while our offer stands out for its innovation, we will always be one step ahead", concludes Américo Loureiro, Director of SOLVERDE.PT.