How do sportsbooks and bettors benefit from esports?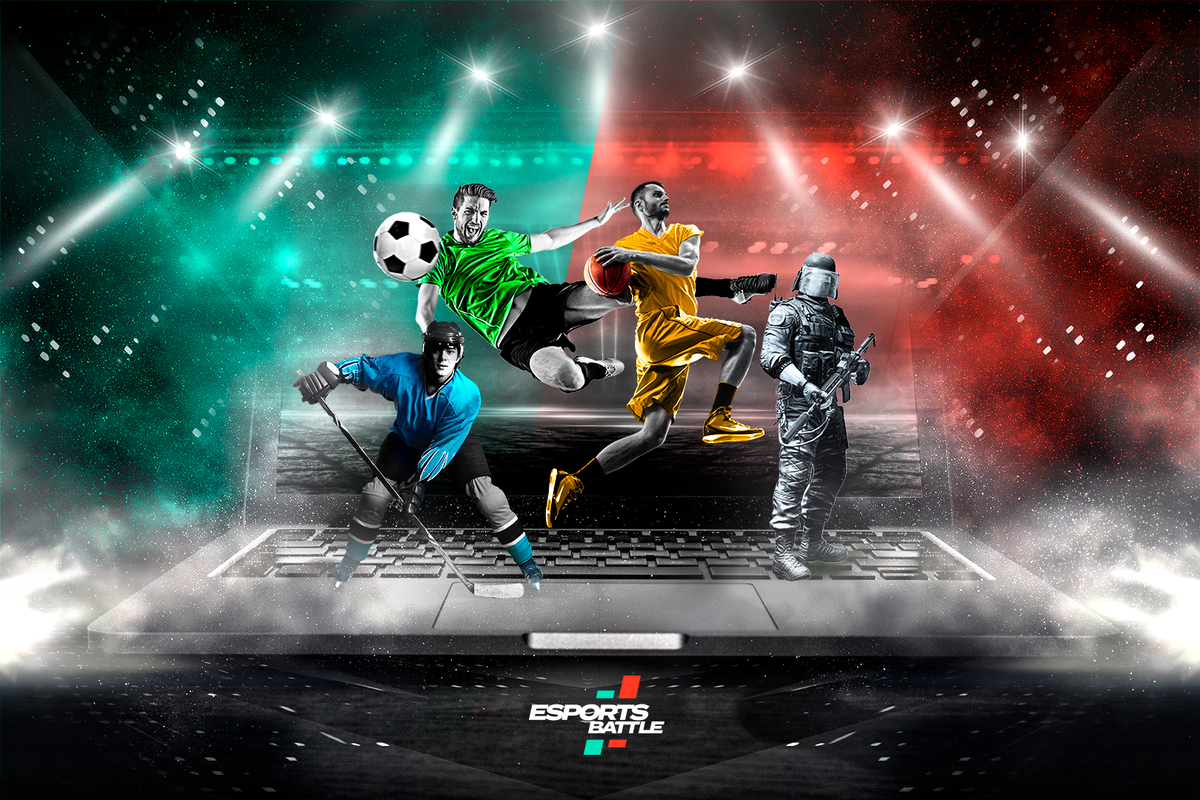 Reading Time:
3
minutes
Betting on esports events has numerous advantages when compared to sports betting. First of all, it's because of its "always present" nature.
Unlike sporting events, held at a particular time of the year, esports events are available for bettors and fans 24/7/365.
Additionally, it is pretty easy to bet on esports events because there is a wide variety of live esports matches on various gaming and streaming platforms, including sportsbooks. Traditional sporting events: football, basketball or ice hockey are seasonal and follow a rigid schedule, unlike their console counterparts (efootball, ebaskteball, eice hockey). The esports betting world is the complete opposite, it's all about 24/7 tournaments, a plethora of match formats that are constantly updated, a broad range of markets, and gripping competitions.
However, sports will always drive the esports industry. Even though the Covid-19 pandemic has significantly impacted the schedule of sporting events, they still attract millions of fans to tune in to traditional broadcast television instead of streaming platforms and services. Sports still get more views than esports, but it might only be a matter of time because the esports industry appears to be entering an impressive development stage.
Esports is expanding the betting industry
Thanks to regular broadcasts of esports events that boosted the gaming, esports and betting industries began to enjoy phenomenal demand. Even the international tournaments like the 2020 UEFA European Football Championship have increased the need for esports betting. According to the ESportsBattle tournaments' organizer, their efootball matches became more sought-after by sportsbooks' customers during the EURO 2020. The quantity of ESportsBattle efootball matches streamed by one of the leading betting operators has increased x3 from December 2020 to June 2021.
In July 2021, when IEM Cologne 2021 took place, ESportsBattle CS:GO matches chalked up far more views; the numbers have risen dramatically: from 120K in June to almost 200K in July. Furthermore, the number of views increased by 73% from the beginning of 2021. One betting operator stated a nearly 40% uptake in the number of active bettors of EsportsBattles' CS:GO events (from June to July).
Bettors of ESportsBattle CS:GO tournaments are provided with the following markets to place bets on: match winner (2-way or 3-way), match handicap, total maps, correct map score, map winner (2-way and 3-way), total rounds.
How to bet on esports?
The betting landscape contains lots of companies and brands covering numerous events, including various formats and modes. Let's say you have only 15 minutes and want to place a bet on the whole match. It is possible with esports because you will be able to watch the game, check the result, and get a quick bet calculation within this time slot.
Sportsbooks offer fast esports content to meet the above mentioned bettors' needs. Once you have chosen the operator the next step is to select the markets to bet on. We'll name the most common of them.
Betting Outrights
These are outright bets you usually make before an event begins. One of the most traditional bets in this category is which player or team will be the outright champion of a tournament.
Match Winner
As the name implies, all you have to do is choose which team or player you believe will win. The odds in this market may be fixed, indicating that they are set by an odds compiler some time before the match starts, or they may depend on how many bets are placed on one of the outcomes.
Handicap Betting
Handicap betting is similar to match-winner betting because you are choosing between only two outcomes. However, in this case, the sportsbook tries to remove one of the player's or teams' advantages by giving them a head start.
Totals
If you were to bet on this market, you would bet on how many of something (e.g., maps in CS:GO) will be played out in a match. For CS:GO, you can bet on the number of maps played in a match, or the number of rounds played in a map. The thing is that your bet is entirely focused on how long a match will last.
To sum up: if you are new to esports betting, the best way to be good at it is to try it. And the most incredible thing about esports betting is that anyone can do it since the bet types are pretty simple, and you only need to choose your sportsbook.

Ninjas in Pyjamas wins Red Bull Home Ground open qualifier to earn a place in the Finals against the biggest VALORANT teams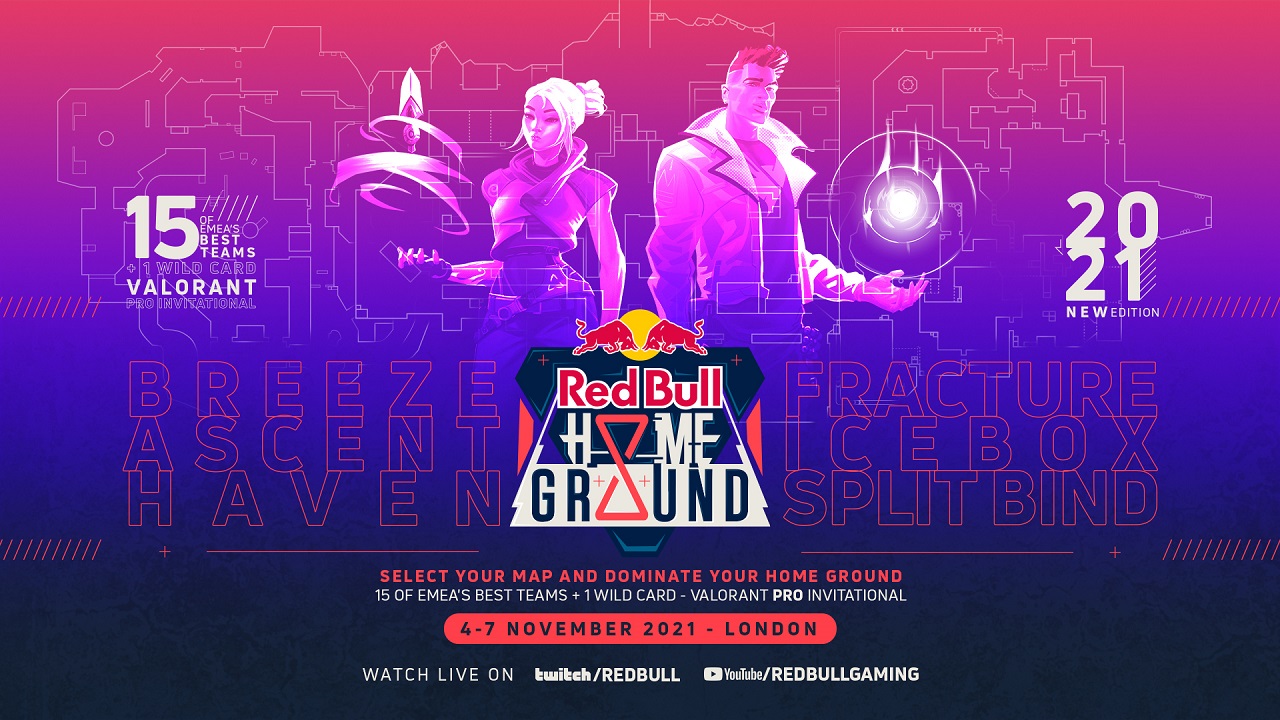 Reading Time:
2
minutes
Ninjas in Pyjamas mount a thrilling comeback to emerge victorious in the Red Bull Home Ground open qualifier final and seal a place at the pro VALORANT invitational in London, November 4th-7th.
Battling through a field of 64 teams across three intense days of competition, the open qualifiers culminated in an epic Thursday night showdown between London United and Ninjas in Pyjamas, with the Stockholm-based team scraping a hard-won victory that seals a place in the star-studded Red Bull Home Ground Finals.
Streamed on The Goose House's Twitch channel and casted by Ryan "RyanCentral" Horton and Vincent "Zescht" Talmon-Gros, the Final proved a gruelling series. London United scooped the first match, before a resurgent NIP returned the favour to set up a climactic deciding third round.
Going to the wire in the best-of-three clash, fans also got to see new map Fracture in competitive action for one of the first ever times. With the stakes high and tensions higher, it was nearly impossible to separate the two teams during the early clashes in the third round, before Ninjas in Pyjamas eventually pulled away to earn an incredible comeback win, and secure a place at Red Bull Home Ground against the very best VALORANT teams in November.
Cementing the final spot for Red Bull Home Ground, Ninjas in Pyjamas completes the sixteen-team lineup that features many of the biggest VALORANT teams, including G2, Team Liquid, Gambit and Na'Vi.
The full lineup for Red Bull Home Ground is as follows:
G2 Esports
Team Liquid
Vodafone GIANTS
Tenstar
Acend
Futbolist
Fnatic
Supermassive
Heretics
Anubis
FPX
Gambit
BIG CLAN
BDS
Na'Vi
Ninjas in Pyjamas
Speaking about the team's win, Ninjas in Pyjamas VALORANT Head Coach Emil "eMIL" Sandgren said: "The qualifier was tougher than expected, with a lot of underrated teams that deserve a lot of credit. That being said, we are happy to go through and will have to bring our A-game for the main event"
Red Bull Home Ground pitches teams in a riveting best of five battle, with the first two opening matches on each team's chosen 'home ground'. Added pressure is put on these opening home and away rounds, rewarding teams that can make the most of their home advantage and turn the tables on their opponent's chosen map. If a team wins these two opening rounds they automatically win the tie, while a stalemate will then default to a best of five format.
The competition pioneers a unique Home & Away structure that delivers an exciting twist to the normal VALORANT format, placing an even greater emphasis on map knowledge and strategy and a new layer of unpredictability to map picks.
Making the competition even more of a spectacle, renowned VALORANT host Yinsu Collins will be leading a lineup of talented broadcast pros bringing the Red Bull Home Ground experience to life throughout the London Finals.
Yinsu will be joined by two iconic pairs of casters, with Lauren "Pansy" Scott and Michael "hypoc" Robins teaming up once again to reignite their rapport after the VALORANT Champions Tour Stage 3 Masters in September, while Mitch "MitchMan" McBride and Tom "Tombizz" Bissmire will pair up to and lend their charismatic expertise.
Guild Esports Terminates Fintech Partnership Over Delays and Payment Issues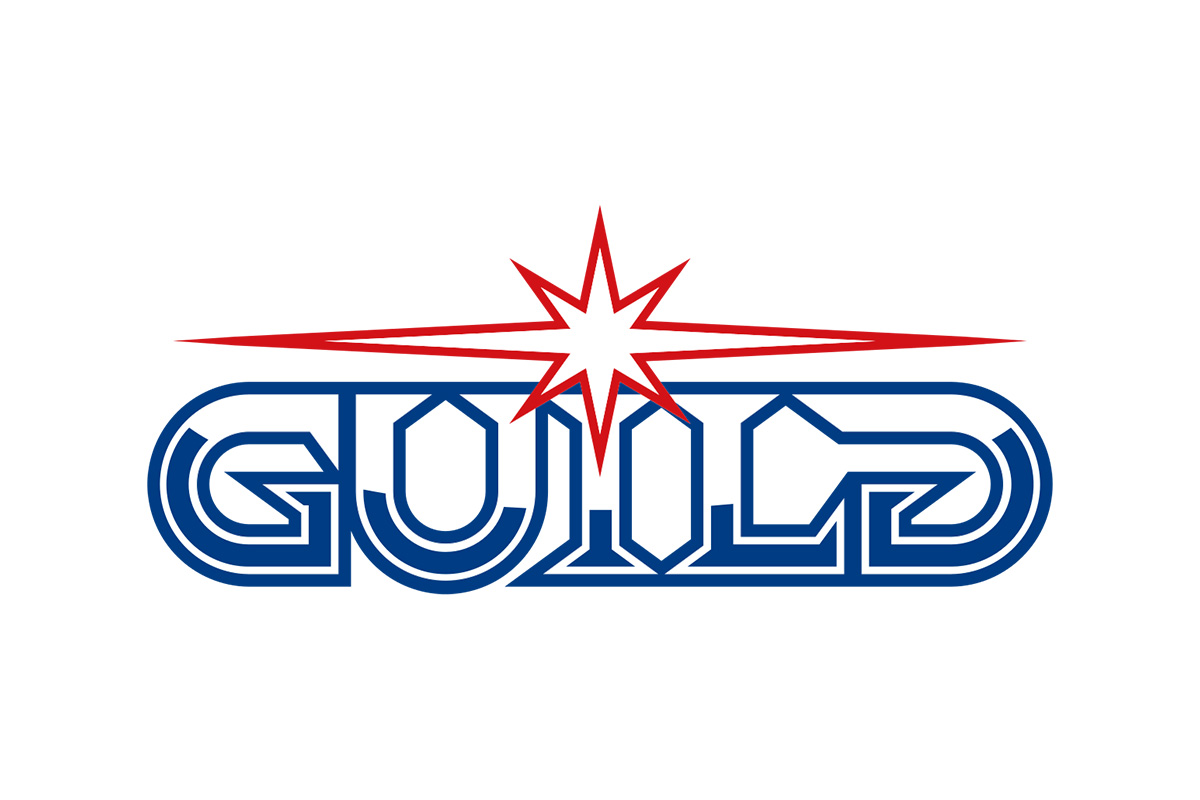 Reading Time:
< 1
minute
Guild Esports has announced that it has terminated the three-year sponsorship deal with a European fintech company, announced on 19 October 2020, following delays in the sponsor's launch and the payment of sums due under the contract.
Under the terms of the agreement, the sponsor was due to commence payments from the date of their global brand launch and unveiling. To date, Guild has not been given any clear timeline for their launch and none of the amounts scheduled under the contract have been paid.
Given the uncertainty about the contract and the strong appetite from other brands to partner with Guild, the Company has elected to terminate the contract with immediate effect to focus on new sponsorship deals that are at an advanced stage of negotiations.
The Company's new business pipeline remains robust, and it continues to generate strong and active interest from consumer brands in a wide range of sectors. In addition, the Company is working closely with its existing global sponsorship partners with whom relations are excellent and in line with expectations.
"We have been very accommodating and patient about this contract but have decided to terminate it due to increasing uncertainty over their launch plans. We are in active negotiations for new sponsorship deals and look forward to announcing these soon," Kal Hourd, chief executive of Guild Esports, said.
Duke of Edinburgh's Award Adds Esports as Skills Section Activity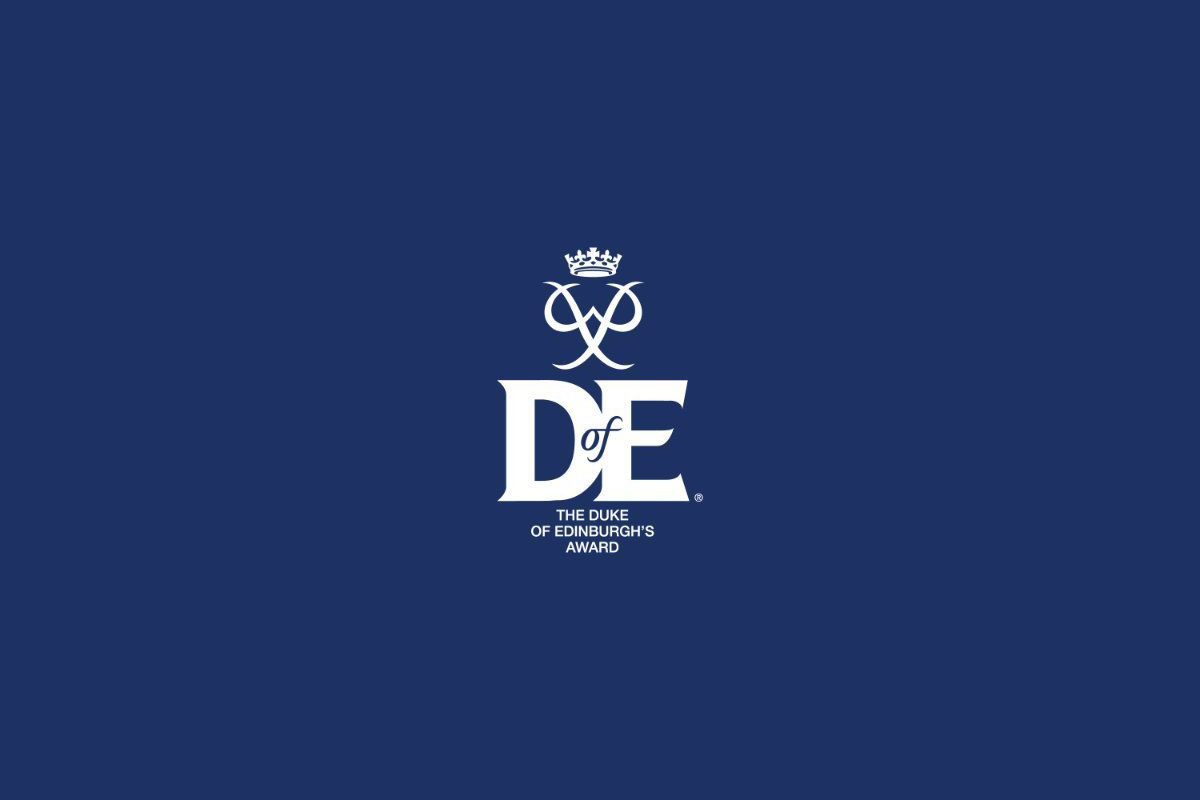 Reading Time:
2
minutes
On the eve of World Esports Day (October 23), The Duke of Edinburgh's Award (DofE) has added esports to DofE programmes.
Ruth Marvel, CEO of the DofE, said: "Esports is one of the fastest-growing activities in the UK and helps young people develop essential skills. DofE has a proud history of evolving our programmes to reflect the changing interests and needs of young people, so I'm delighted that, following a successful pilot, we've added esports to the DofE Skills list.
"DofE is all about helping young people develop themselves, so they have the skills and confidence to make the most of whatever life throws at them. Setting yourself challenges and mastering new skills is core to the DofE experience and esports provides a structured and safe way to do this, while also being a lot of fun."
Queen Mary's College in Basingstoke runs the DofE and has esports facilities. James Fraser-Murison, Head of Creative Arts, said: "It's great to see so many young people gaming as part of a team – making friends in a physical format in a facility like this, and also creating and forging brand new friendships with people they've never met before. It's fantastic that the DofE now offers esports as an option for young people. I'm sure it's going to prove an extremely popular choice with lots of students."
Before launching esports, the DofE conducted a pilot which revealed that playing esports helps young people develop skills such as strategic thinking, communication, leadership and teamwork while also helping to develop self-esteem and build organisational and social skills.
The British Esports Association (BEA) Head of Education, Tom Dore, praised the DofE for adopting esports into its programme.
"The BEA couldn't be more delighted that the DofE is now recognising value of esports. Like all traditional sports, it teaches young people many life-enhancing skills. It can also lead to a whole host of exciting education and career opportunities, not just within the global esports industry, but also wider digital, creative and STEM based industries," Mr Dore said.