Betsoft Gaming reinforces crypto presence with BitStarz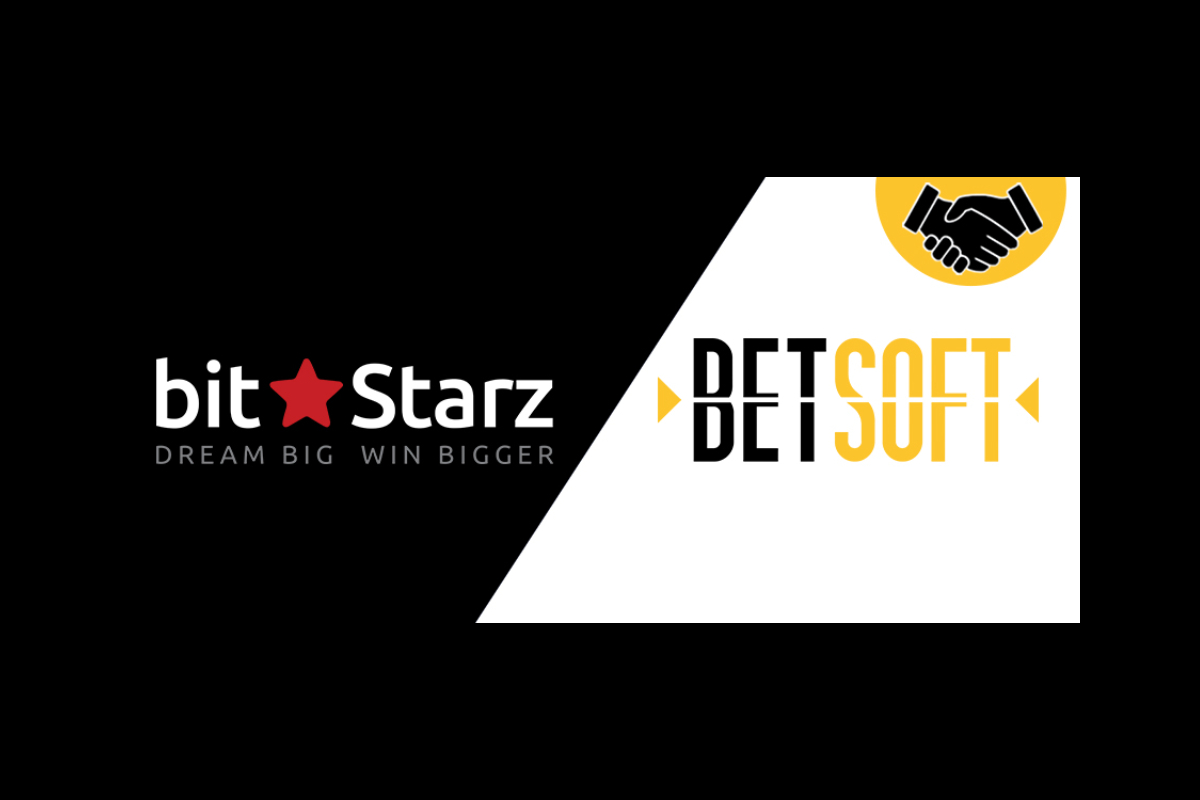 Reading Time:
2
minutes
Renowned content provider partners with award-winning cryptocurrency casino
Betsoft Gaming, the players' choice for cinematic-quality iGaming slots, has reinforced its presence in cryptocurrency casinos with its latest signing. BitStarz is an award winning and industry-leading casino platform working in both crypto and fiat currencies.
Betsoft is renowned for its innovative in-game features and inspirational mechanics which constantly ensure its releases are a guaranteed draw for casino sites and other iGaming platforms. Over 200 RNG titles from the award-winning portfolio, including new releases Mr Macau, Wild Drops and 88 Frenzy Fortune, the Betsoft table games and bespoke, back-office software suite are included in the partnership.
BitStarz was launched in 2014. As one of the original cryptocurrency sites it set the standards for this new industry. BitStarz has always invested heavily in the latest industry technology and infrastructure. It prides itself on its transparency, fairness and the meticulous customer service for which it has won numerous awards. This year has seen it shortlisted for Online Casino of the Year 2021.
Offering over 3,600 games, a multilingual platform, multi-currency capability and a cutting edge process to facilitate cashing out within minutes, BitStarz has garnered a loyal client base and hugely positive reviews across countless jurisdictions and countries.
Anastasia Bauer, Account Manager, Betsoft Gaming, said: 'In addition to our fantastic games, we offer a standard of customer service second to none. Working with long-term businesses that understand the importance of this is essential. BitStarz is an excellent fit for us in every way and we look forward to working together.'
Olle Dickson, Marketing Manager, BitStarz, commented: 'Since inception we have worked tirelessly to give our clients the best casino experience in the world. These efforts are clearly helped by our choice of partners. Working with a company of Betsoft's reach and gravitas ensures that we will both maintain and grow our reputation for quality.'
Betsoft's portfolio is highly customer focused and mobile led. New releases are eagerly anticipated by players and the industry alike.

Fnatic and Crypto.com enter historic partnership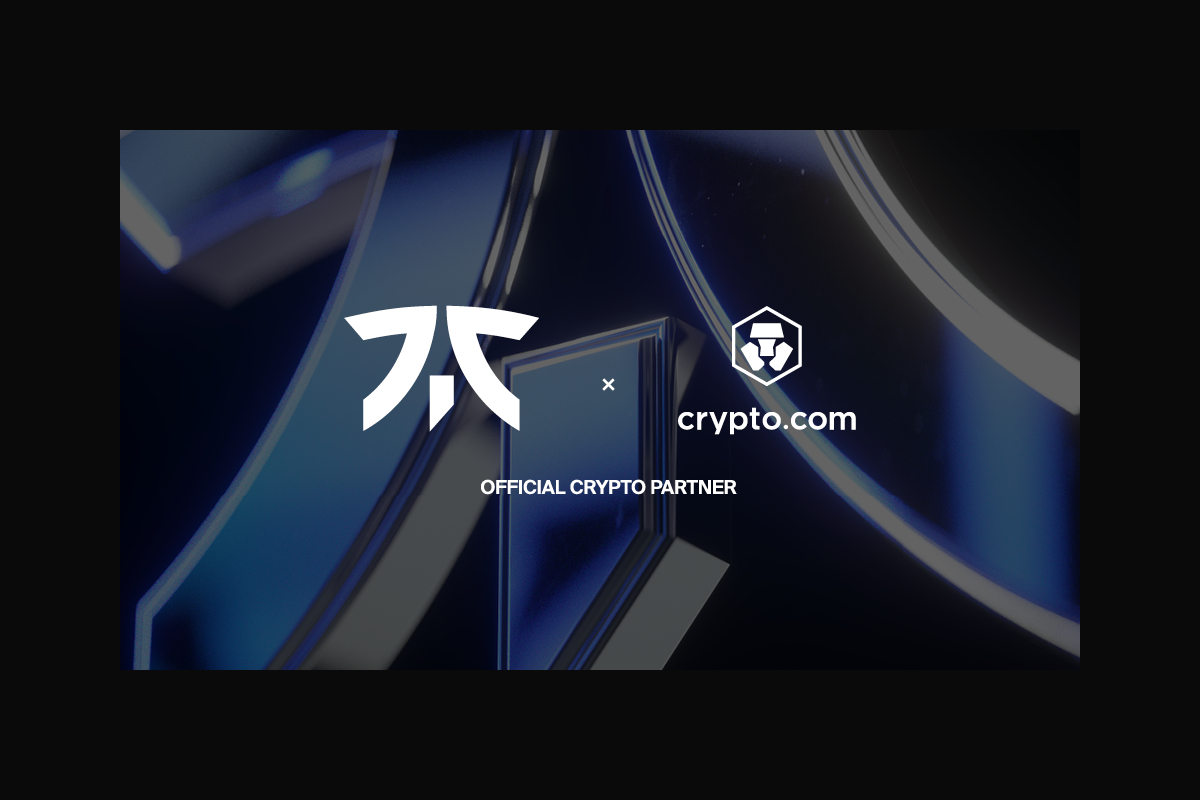 Reading Time:
2
minutes
London-based global esports performance brand Fnatic has today revealed Crypto. com, the fastest-growing crypto platform with more than 10 million users worldwide, as its inaugural Global Cryptocurrency Partner. The multi-year deal is worth more than $15M.
The partnership is Crypto. com's first-ever in esports and adds to the company's rapidly expanding portfolio of partners, which includes leading sports brands such as UFC, Formula 1®, Lega Serie A, Aston Martin Cognizant Formula 1, the Montreal Canadiens and Paris Saint-Germain. The historic deal will enable Crypto. com to seamlessly engage with Fnatic's truly global and digitally-native audience.
The multi-faceted partnership will see Crypto. com's logo featured on the collarbone of Fnatic team jerseys. Fnatic will also offer fans numerous rewards and money-can't-buy experiences – including with existing Crypto. com partners – for Crypto. com users purchasing Fnatic goods. The partners will also launch new digital products, such as exclusive Fnatic NFTs in the near future.
Crypto. com will work with Fnatic on a variety of activations with Fnatic's esports teams, players and creators including collaborative storytelling with existing Crypto. com partners, engaging gaming content, branded in-game experiences and physical events. To help its fans further understand cryptocurrency and future-proof their decisions, Fnatic will also offer financial literacy and crypto education opportunities for those that are new to cryptocurrencies and NFTs.
Fnatic CEO, Sam Mathews, said: "This partnership sees global leaders in esports and cryptocurrency join forces for a ground-breaking, long-term partnership. Fnatic boasts one of the most connected, involved and supportive fan bases in the world and this landmark deal with Crypto. com allows us to further cater to their everyday needs. As cryptocurrency becomes a mainstream payment method, there's never been a better time to help our fans make smarter, healthier and future-proof cryptocurrency decisions.
Kris Marszalek, Co-Founder and CEO of Crypto. com, said: "We're really excited to launch a fully integrated partnership with Fnatic, which marks a milestone for our industry. With more than 200 championships, their team has excelled in-game and out, and rightfully established itself as the leading team in esports."
As well as having 10 million customers worldwide, Crypto. com also boasts the world's most popular crypto card, which is available in more than 30 countries around the world. It is also a top ten finance app on both the App Store and Google Play. Earlier this year, Crypto. com also announced its ambition to become carbon negative within 18 months, offering the industry a path and a model for 'clean crypto'.
BITCASINO AND EVIL GENIUSES LAUNCH FIRST CRYPTO-BASED DIGITAL GAMING PARTNERSHIP IN ESPORTS HISTORY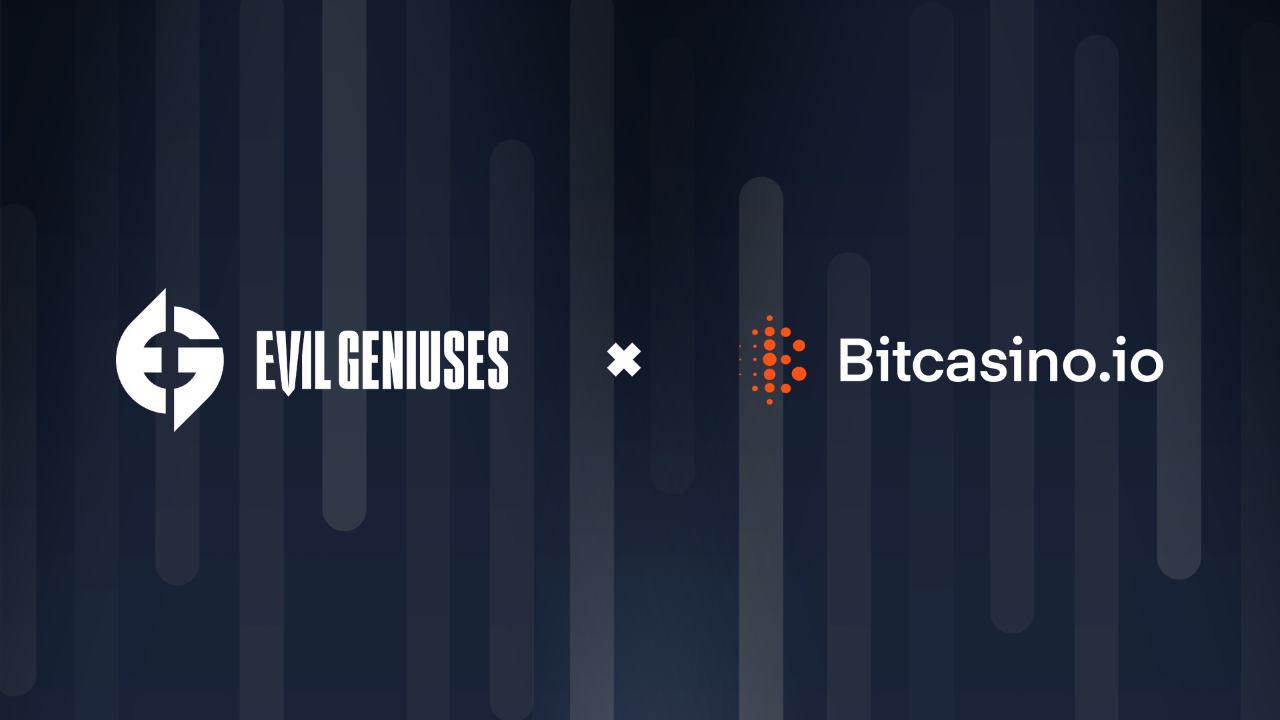 Reading Time:
2
minutes
Jersey Patch Partnership Features Multiple Facets Across EG's DOTA 2, Counter-Strike, FGC and Creator Rosters 
  Yesterday, it was announced that crypto pioneer Bitcasino, a leading bitcoin-led casino operator, has partnered with Evil Geniuses (EG), one of the original and most iconic professional esports organizations in the world. Bitcasino, part of Yolo Group, merges cryptocurrency with a digital gaming experience by offering an assortment of games and entertainment. As the first crypto-based digital gaming partnership in esports history, Bitcasino will be showcased across a number of EG facets including the Evil Geniuses DOTA 2, Counter-Strike, FGC and Creator rosters.  
"We love Evil Geniuses' passion and forward-thinking approach to everything they do," Head of Bitcasino Kaupo Kangro said. "They have been changing the game for more than 20 years, which is why they make the perfect partner for Bitcasino. They're true pioneers who share our values for fun, fast and fair gaming. It's an honour to see the Bitcasino logo on the EG jersey, and we're excited about the great content that we will be partnering on for Evil Geniuses fans around the world." 
Starting later this week with the Blast Premier Fall Showdown, EG players will wear new jerseys that feature the Bitcasino logo on their right sleeve. 
"Evil Geniuses has always been a trailblazer within esports and bringing on a pioneer in their industry like Bitcasino, EG continues our commitment to engage our fans in new and innovative ways," said Brian Millman, Director of Corporate Partnerships at Evil Geniuses.
The partnership also features CS:GO programming including a custom created map featuring familiar B-Site locations where players will race against the clock in mobility obstacles and accuracy challenges. The challenge course was specially designed for Bitcasino and tested by EG pro and content creator Tarik Celik. Fans can participate in the fun, too, by downloading the map via Steam.
In addition, the partnership will feature a content series headlined by EG CS:GO and DOTA 2 players, fans will submit videos of their play, either best or funniest moments for EG pros to guess what comes next at key moments. The content series that will be shared on social media will feature various EG pros providing unique commentary on fan behavior. 
Ukrainian Parliament Passes Law Legalising Cryptocurrencies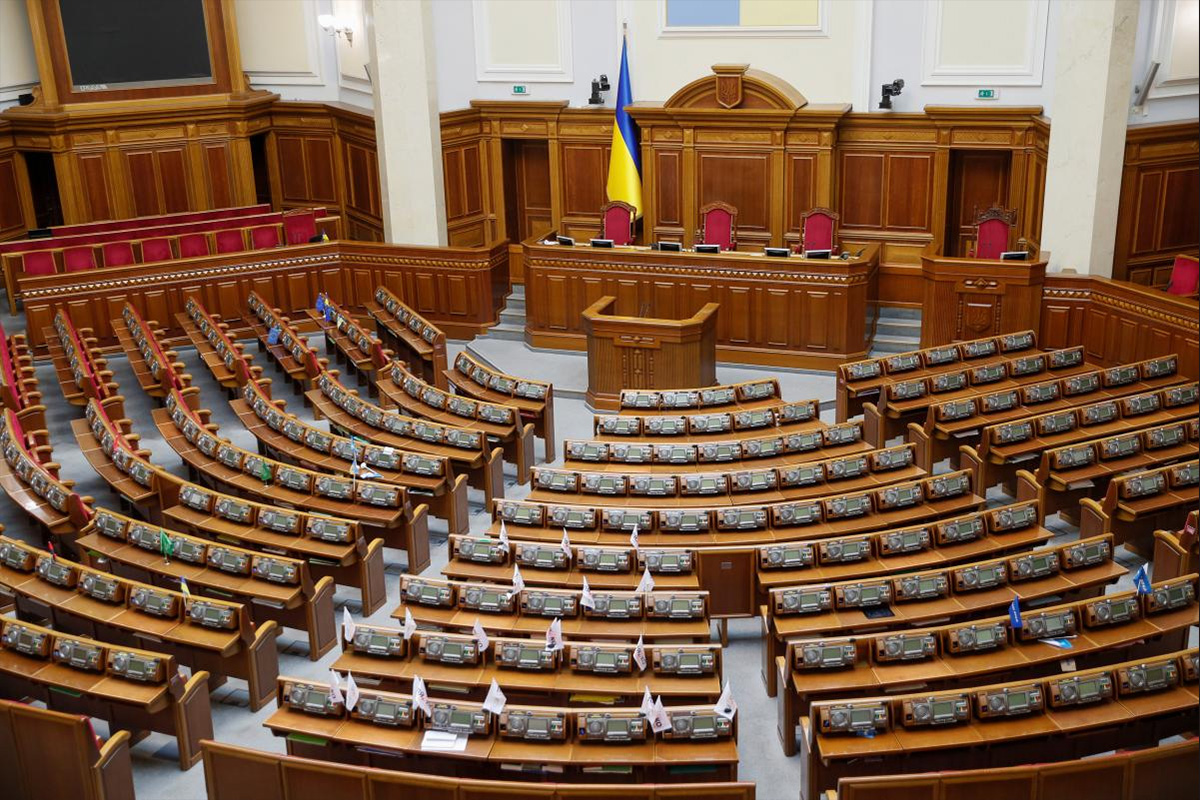 Reading Time:
< 1
minute
A draft law legalising and regulating cryptocurrencies and other virtual assets like tokens in Ukraine has passed the parliament in the second reading on September 8. A total of 276 Ukrainian lawmakers voted for the bill.
Cryptocurrencies have been neither legal nor forbidden in Ukraine because there were no laws that defined them. Ukrainians could buy and exchange virtual currencies, but local courts could not protect them if something went wrong.
If signed by President Volodymyr Zelensky, the law will protect the owners of virtual assets and exchange platforms from fraud. It will also determine how Ukraine will regulate the cryptocurrency market in the future.
Cryptocurrency is hugely popular among Ukrainians — the daily turnover of virtual assets in the country accounts for $37,000, according to Mykhailo Fedorov, Ukraine's Minister of Digital Transformation. If cryptocurrency becomes legal and therefore safer, more Ukrainians will invest in it, Fedorov said.
"Only a few countries in the world have legalized crypto assets — Germany, Luxembourg, Singapore. Ukraine will be one of them," he added.
Recognising cryptocurrency is vital for the booming industry, experts said. "It will reduce stereotypical attitudes towards cryptocurrencies and will help them to become normal financial instruments," according to Oleg Kurchenko, CEO of virtual asset exchange platform Binaryx.
However, experts are worried that too many rules could stifle innovation and put pressure on businesses. Some crypto investors could leave the country because they do not trust state initiatives, Kurchenko said.