THE F1 ESPORTS SERIES PRO CHAMPIONSHIP RETURNS FOR EVENT 2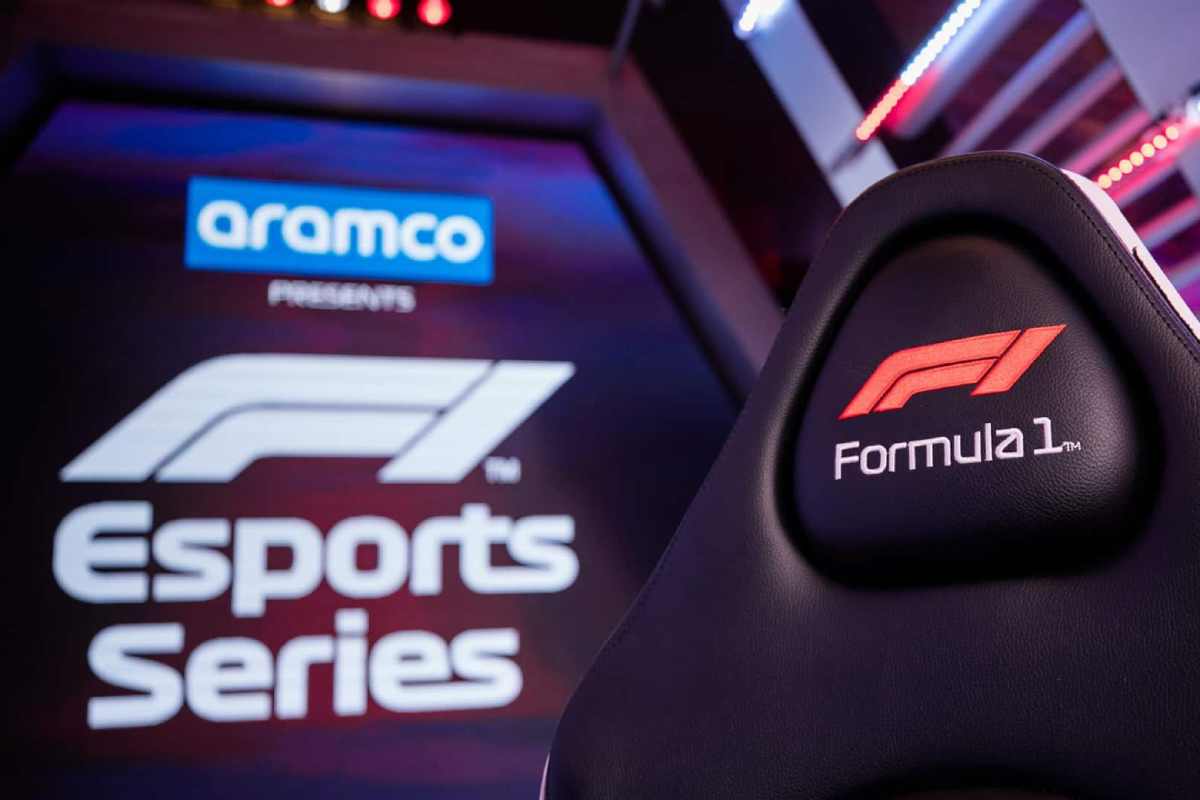 Reading Time:
< 1
minute
The Pro Championship got off to a flying start for the McLaren Shadow team with driver Lucas Blakeley winning the first two races of the season at Bahrain and Imola, before Red Bull's Frede Rasmussen came out victorious in the championship's third race at Silverstone. Blakeley and Rasmussen are the only two drivers to pick up points in all three opening rounds of the Championship. Last season's champion, Jarno Opmeer, is currently 4th in the Driver's Championship after finishing 2nd and 5th at Bahrain and Silverstone but narrowly missing out on the points at Imola. You can view highlights of all three races here.
Attention now switches to Event 2 which will see the teams competing at the Red Bull Ring, Spa-Francorchamps and Zandvoort. Will Blakeley be able to maintain his strong start to the season? Can Rasmussen continue from where he left off at Silverstone? Or could we see Opmeer find his first win of the 2022 Championship?
All the action will be streamed across official F1 social media channels, and select broadcast partners. The Event 2 schedule is as follows:
WEDNESDAY 12th OCTOBER– RED BULL RING
Qualifying stream from 15:30 BST on YouTube, Twitch & Huya
Race stream from 19:30 BST on YouTube, Facebook, Twitch & Huya
THURSDAY 13TH OCTOBER– SPA-FRANCORCHAMPS
Qualifying stream from 15:30 BST on YouTube, Twitch & Huya
Race stream from 19:30 BST on YouTube, Facebook, Twitch & Huya
FRIDAY 14TH OCTOBER– ZANDVOORT
Qualifying stream from 15:30 BST on YouTube, Twitch & Huya
Race stream from 19:30 BST on YouTube, Facebook, Twitch & Huya
If you want to find out more about the F1 Esports Series Pro Championship, please visit f1esports .com or follow Formula 1 on Twitter, Instagram and Facebook for results and updates throughout the season
Esports Championships Amplifies the Excitement of Highly Anticipated European Games in Poland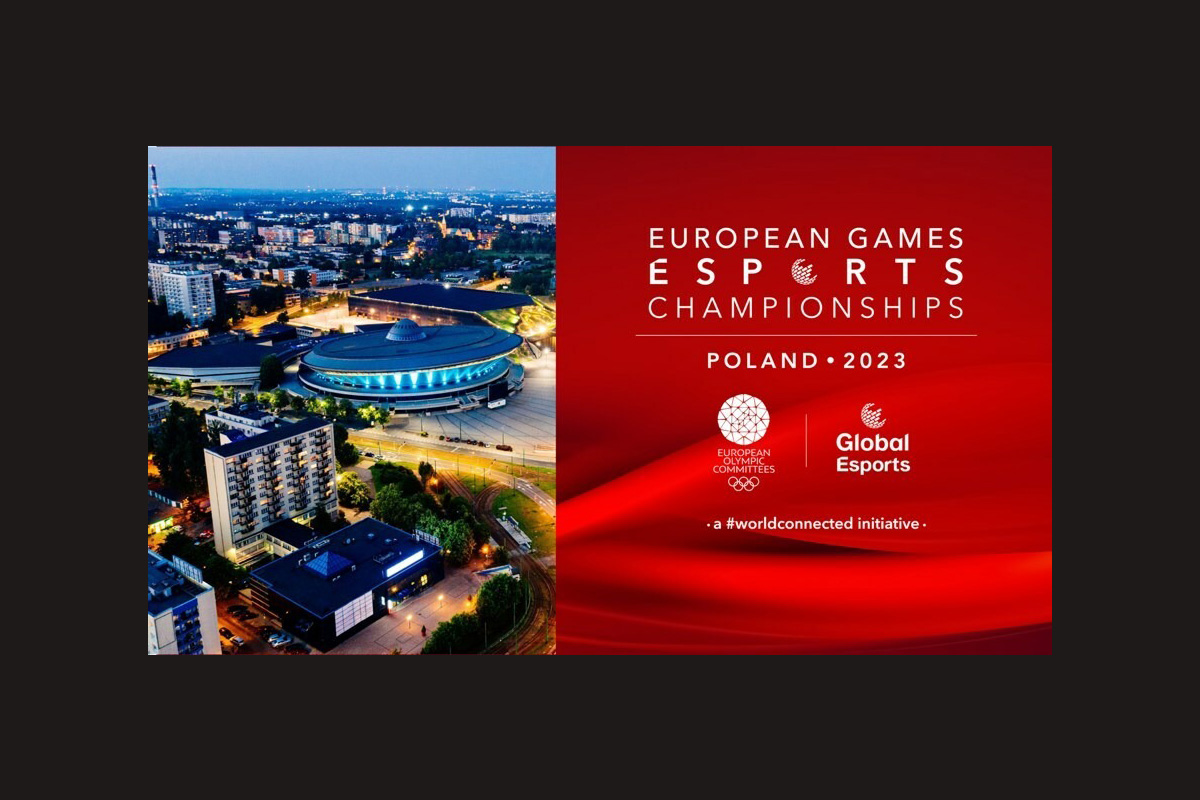 Reading Time:
2
minutes
The inaugural European Games Esports Championships (#EGE23) will welcome esports athletes and teams from across Europe to compete in two top esports titles – eFootball 2023 and Rocket League, this June.
The esports athletes will compete in parallel with the 7000 athletes representing 48 countries at the third edition of the European Games in Kraków and the Małopolska region of Poland. #EGE23 will add a whole new dimension of competition and entertainment to this grand sporting fiesta.
The Global Esports Federation and the European Olympic Committees confirmed that #EGE23 will run from June 30 to July 2. The International Congress Centre (MCK) in Katowice will become the epicentre of digital competition and is set to be a landmark event in the region's sporting calendar.
The Open and Women Categories for eFootball 2023 and Open Category for Rocket League at #EGE23 will allow esports athletes from across the continent to compete for national glory.
Commenting on the groundbreaking nature of #EGE23, Aurelia Ruetsch, GEF Board Member and Chair of the EGE23 Coordination Commission, said: "The European Games Esports Championships represents a pioneering moment for esports in Europe. Having been part of the team at the inaugural European Games Baku 2015, I am thrilled to see another first with the EOC as we convene top-level esports competitions alongside traditional sports, celebrating youth culture in the heart of Europe."
"We are delighted to see esports in this prestigious event – the European Games. The #EGE23 is a significant milestone in the development of esports in Europe. It's a joyful celebration of youth, esports, and sport all together," Chris Chan, President of the GEF, said.
In addition to the esports competitions, the #EGE23 will feature the GEFestival – a celebration of esports' inclusive culture, games, music and entertainment – and GEFcon, a global convention of thought leaders and idea creators in business, esports, sport and technology on an international stage for sharing and learning.
"The Esports Championships is an extraordinary addition to the European Games lineup and underscores the progressive vision of the diversity and inclusivity of the sports world, highlighting the common ground they share in terms of dedication, strategy, and the pursuit of excellence. We are delighted to collaborate with the Global Esports Federation on the first of many planned initiatives," Spyros Capralos, President of EOC, said.
Hasan Arat, Chair of the EOC Coordination Commission for the European Games 2023, said: "The EOC is delighted to have partnered with the Global Esports Federation to host the Esports Championships in Katowice this summer.
"Esports is hugely popular worldwide, especially among the younger generation, and as the European Games continues to look for ways to innovate and attract a younger audience, this is a significant step.
"The International Congress Center in Katowice will be the perfect venue for the competition, and I know that it will be a memorable occasion for all the esports athletes taking part."
GGTech Entertainment Acquires NUEL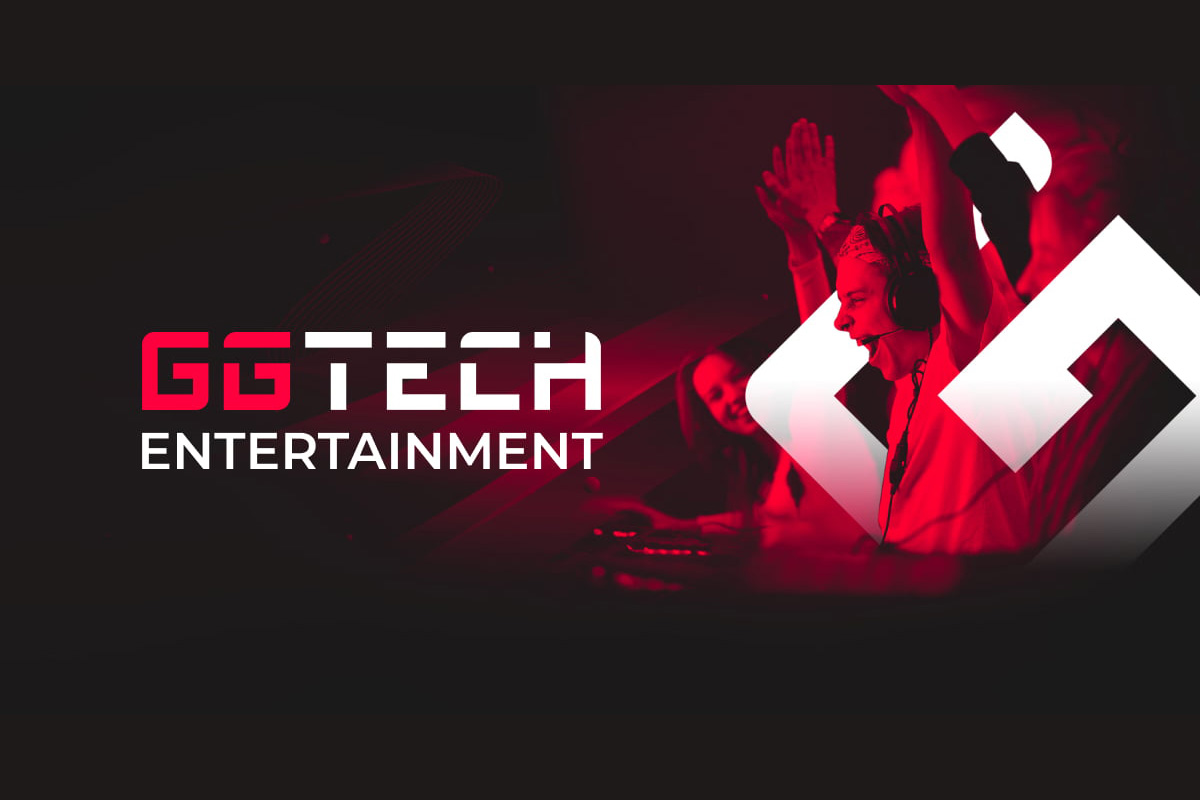 Reading Time:
3
minutes
NUEL, the UK and Ireland organiser of Amazon UNIVERSITY Esports, has been acquired by GGTech Entertainment, a leading esports company. The strategic acquisition will see NUEL become the office for GGTech's operations in the UK & Ireland, increasing its core activities in university esports as well as planning and delivering an array of grassroots esports and gaming activities.
NUEL will continue operating under its name but with an increased focus on player-facing brands associated with each project – for example UNIVERSITY Esports. The senior leadership at NUEL will also remain with the company, with founder Josh Williams leading GGTech's global UNIVERSITY Esports programme. David Jackson will continue as Managing Director of NUEL and Peter Cole will continue as Head of Product.
A board of directors has been created which will oversee NUEL's operations – this board will include GGTech senior management as well as Josh Williams and David Jackson.
NUEL now has direct access to the resources and expertise of GGTech, which has experience of delivering top-tier events on a global scale. As a result, the company can deliver more and better experiences for players in the region, as well as offer more opportunities for early career professionals trying to make their way in the industry. With a solid track record of delivering grassroots esports activities, the acquisition provides NUEL with the potential to not only grow in the UK & Ireland, but also make a valuable contribution to GGTech's global activities.
NUEL and GGTech have collaborated extensively in recent years, including work on Amazon UNIVERSITY Esports in the UK and Ireland, and the Amazon UNIVERSITY Esports Masters, the marquee international university esports competition in Europe. Together, the two companies are closely aligned and share similar visions to support grassroot esports and build gaming communities.
Staff and students involved with NUEL have already had opportunities to work on GGTech's international projects – including travelling out to GGTech's facilities in Alicante to work on some of GGTech's flagship events such as the TFT Dragonlands Championship – and this move will further expand these opportunities and facilitate progression for staff and players.
José Parilla, CEO and founder of GGTech, said: "As a company, we're continuously looking for ways to develop and expand our services around the world. Partnering with NUEL enables us to not only enhance experiences for players and staff, but also share our commitment and excitement for the esports industry across the UK."
"Since we began in 2010, our mission has been to widen access to esports and create memorable experiences for players, as well as providing meaningful opportunities for people to further their careers. We have been working with GGTech for years now, they share our commitment to these goals, and I'm excited for us to embark on this new stage in our journey as part of GGTech," said NUEL founder Josh Williams.
GGTech Entertainment, based in Spain, is one of the biggest esports organisers and expanding rapidly across both EMEA and the Americas. In addition to launching and managing the global UNIVERSITY Esports project, GGTech produces Teamfight Tactics Rising Legends and Teamfight Tactics Championships, the EMEA and Global competitions of Riot Games' strategy game. GGTech is also responsible for the GAMERGY series of major gaming conventions, with recent events held in Madrid, Buenos Aires and Mexico City. It also develops Circuito Tormenta, Riot Games' main amateur competition in Spain.
First established as a student-run organisation in 2010, NUEL is the UK and Ireland organiser of Amazon UNIVERSITY Esports, a pan-European university esports competition managed globally by GGTech. Beyond university esports, NUEL recently developed and ran Rising Stars – the first official pan-European women's League of Legends tournament – and the qualifiers for the "Rest-of-EMEA" region in the Teamfight Tactics Rising Legends ecosystem. In May 2023, it ran the England/Wales/Ireland Minor event in the Northern Europe VALORANT BEACON circuit.
Last year, NUEL and GGTech announced a partnership with Confetti Institute of Creative Technologies – part of Nottingham Trent University – which saw NUEL relocate its head office to Nottingham, and hold live finals for its Winter 2022 and Spring 2023 seasons at the newly opened Confetti X esports complex.
CHIPOTLE ANNOUNCES PARTNERSHIP WITH CAPCOM'S STREET FIGHTER™ 6 AND EXCLUSIVE EXPERIENCES FOR THE FIGHTING GAME COMMUNITY (FGC)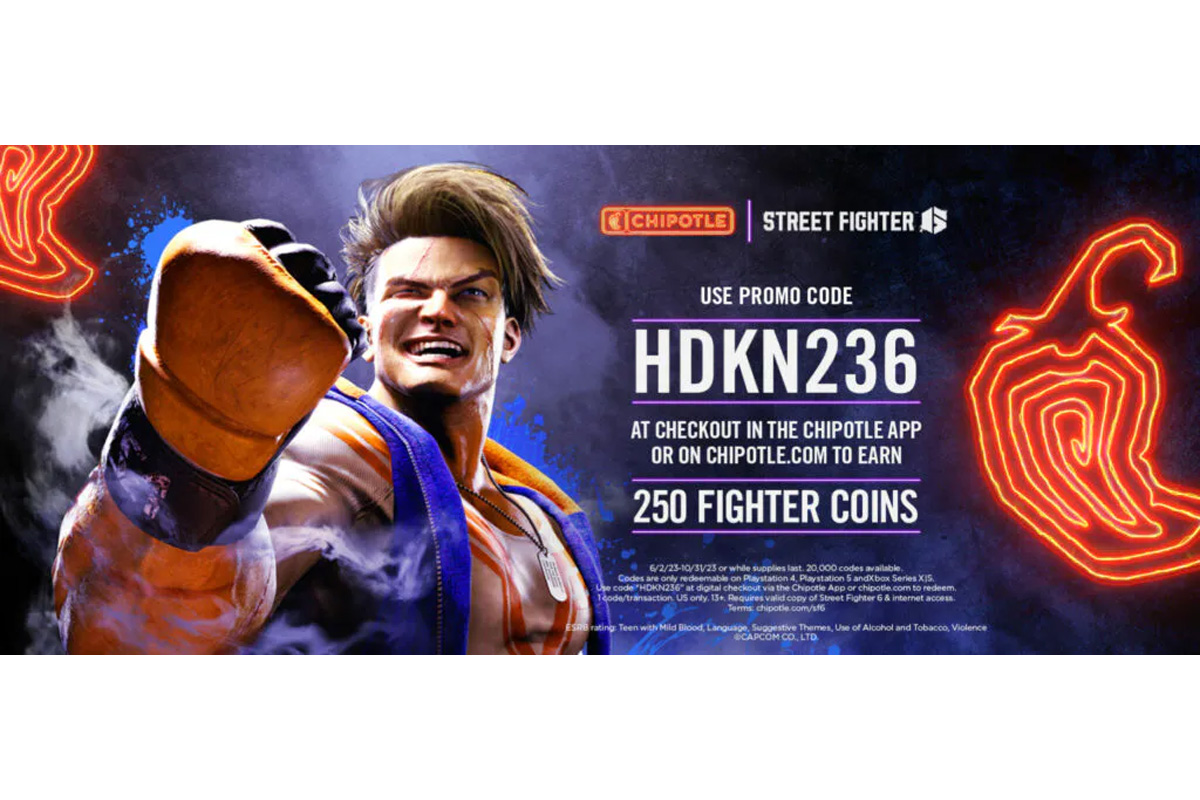 Reading Time:
2
minutes
Chipotle Mexican Grill (NYSE: CMG) today announced its partnership with Street Fighter 6, the latest installment of one of the top selling fighting games of all time. Chipotle will be the first restaurant brand to give Street Fighter 6 players the opportunity to earn Fighter Coins through digital entrée purchases made on the Chipotle app and Chipotle.com. Later this year, Street Fighter 6 will feature in-game integrations like Chipotle Daily Brackets, Battle Hub signage, and Chipotle-branded avatar items.
In addition to the partnership with Street Fighter 6, Chipotle will serve as the presenting sponsor of the 2023 Evolution Championship Series (Evo), a sponsor of COMBO BREAKER, an advertiser on PlayStation™ media, and the first-ever restaurant brand to offer free food as viewer rewards on Twitch.
New Fighter Coin Integration
Starting June 2, Chipotle will offer players the opportunity to earn Street Fighter 6 premium in-game currency, Fighter Coins, when ordering through the Chipotle app or Chipotle.com using the promo code HDKN236*. With every qualifying order placed, players will receive a code for 250 Fighter Coins while supplies last, allowing them to purchase Characters, Character Outfits, Character Alternative Colors, Stages, Stamps, Avatar Emotes and Avatar Gear in the official Street Fighter 6 in-game shop. Chipotle Rewards members can also redeem 250 points in the Chipotle Rewards Exchange to receive an additional code for 250 Fighter Coins.
Viewer Rewards on Twitch
Chipotle will also offer Street Fighter 6 fans access to an exclusive reward via the Twitch community. This viewer reward on Twitch is a limited time offer that community members can unlock beginning June 2 at 9am PT. Chipotle will give out a total of 500,000 free chips and guac offers to Chipotle Rewards members who watch one hour or more of livestreams on participating Twitch channels while supplies last.
The Chipotle Challenger Series Returns
Chipotle's signature esports competition will return in 2023 featuring Street Fighter 6. The Chipotle Challenger Series offers the gaming community a chance to compete for cash prizes, burritos for a year, and more. Additionally, the top two teams will receive a trip to the 2023 Evolution Championship Series (Evo).
Evolution Championship Series (Evo) 2023 Presented By Chipotle
On-site spectators and players at Evo, co-owned by RTS and Sony PlayStation, will be treated to various integrated experiences, including a community lounge, pick-up brackets for Chipotle prizes, and custom gifts for pool qualifiers.
"Our FGC partnerships closely align Chipotle to a passionate and competitive community of gamers who are looking for convenient, delicious, and healthy options while playing titles like Street Fighter 6," said Chris Brandt, Chief Marketing Officer at Chipotle. "We're thrilled to be able to enhance gameplay and unlock fun experiences for gamers."
"This partnership will provide Chipotle with an unparalleled opportunity to connect with the passionate and dedicated fighting game community and to create innovative activations in-game and in-real-life within Street Fighter 6, Chipotle Challenger Series, Evo, Capcom Pro Tour and COMBO BREAKER throughout 2023," said Jason Scorrano, Head of Partnerships for RTS." This innovative partnership will shape the future of the fighting game community and how brands connect with it in meaningful ways."
*Evo 2023 Notes* Evo 2023 Registration Numbers are up 95% year to date compared to 2022.