Top Secrets You Don't Know About Casinos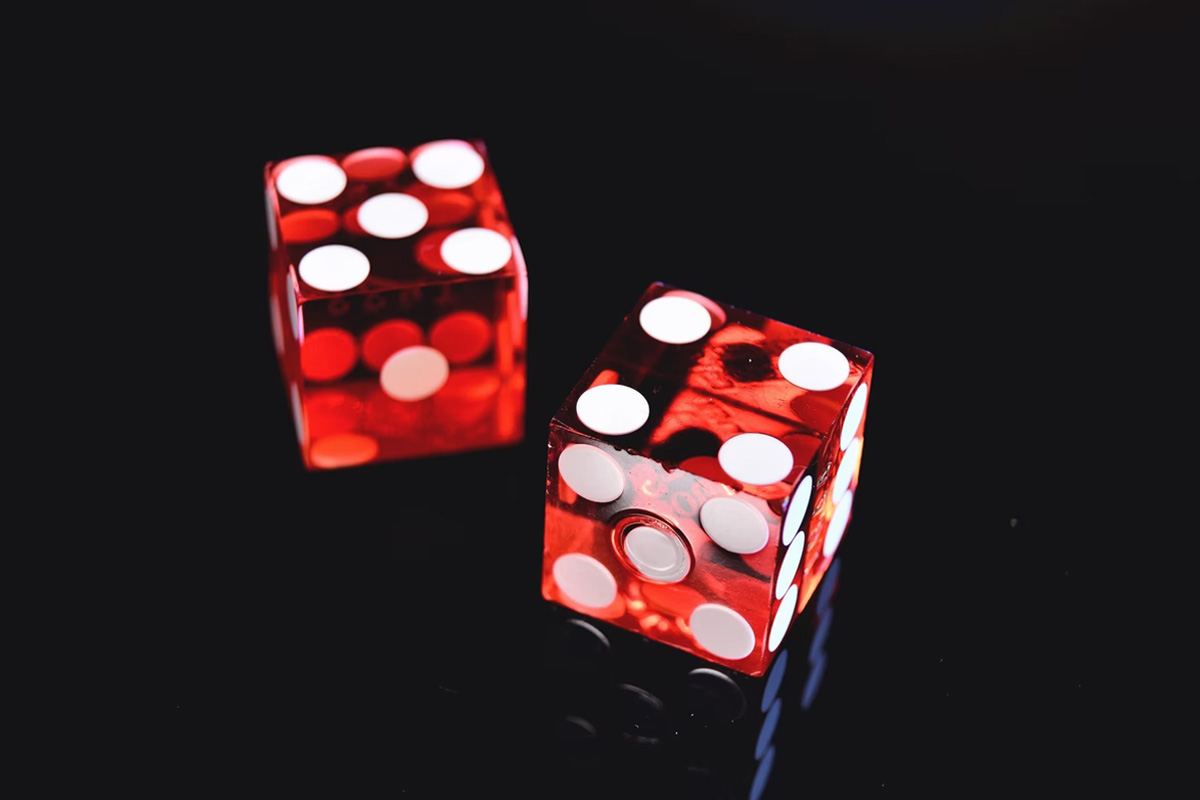 Reading Time:
4
minutes
Casinos have mastered the art of parting us with our money, and it is still strange how they achieve that. Casinos are fun, but you should know what you are getting yourself into before your first game. Like other fields, there are also hidden secretes in the casino world.
Casino secrets are mainly kept off the radar, making it hard for the public to know them. That is why we discuss some top hidden secretes in the casino world. Check out Wildz Casino to learn more about the same.
All Items in the Casino are Meant to Extend your Stay
If you have been to a casino, you know that everything put there is meant to make you lose track of time. There are no clocks or windows in casinos, and these features help the casino achieve the above. It is hard to tell the difference between three in the morning and three in the afternoon.
Some casinos have gone the extra mile to make sure clients stay there for long. These casinos have installed stripper poles that keep the guests entertained. Other casinos also have free drinks and meals for the same purpose.
Security is Always Watching
It is safe to assume that security is constantly watching when you are in a casino. This is possible due to the high number of surveillance cameras. However, these cameras are not installed in private areas like the washrooms.
The casino administration uses these cameras to flush out cheaters and criminals. Remember, it is also possible for the officials to zoom the cards. This means there is a security guard somewhere watching your moves.
Security is Watching Whenever You Win Big
It is safe to say that security is always watching, especially when you win huge chunks. The guards do this to make sure the win is legitimate. They also check whether the winner used any cheat methods to win.
This scrutiny also occurs to slot winners. An example of people in this category is a $500,000 winner. The security team will review the methods used to win to ensure the winning is credible. However, the security does not harass casino members in the process.
The Lighting is Intended to Make You Feel at Home
Some casinos have adjusted the lighting and warmth to make you feel as comfortable as you can. You will notice dim lights that make you feel at home. All these strategies are intended to make you satisfied.
Casino management knows you will stay there longer if you feel more comfortable. This, in turn, means you will spend more money gambling.
Some Games Have a Better Rip-off Than Others
It will help to know that all games found in casinos are tilted to favour the management. However, some are worse than others. Most games are programmed in such a way that it becomes hard for a person to win.
Games like Caribbean Stud are more preferred because of their vast payouts. However, you will part with huge chunks before you win in such games. The management knows how in-demand these games are, and that is why they tune them.
The Security Knows all Cheating Signs
Gamblers know everything about behaviours that portray a specific intention. Security is always on the lookout for cheaters and card counters. Examples of such weird actions include;
Strange money management
Two people sitting close to one another
Rubbernecking
The Poker Rooms are the Least-Watched Area
Security teams in casinos do now spend a lot of time checking the poker rooms. This is because poker players gamble against each other. The casino also does not stake a lot of money in these rooms.
Stakes are put by casino players, and that is why security is less tight here. Players take charge of themselves in these rooms. Nobody would want to lose unfairly to their rivals. It is also possible to detect any lies if you have played for long.
Dealers Prefer you to Bet on Their Behalf.
One of the standard routines in casinos is tipping your dealers. Most dealers prefer the players to bet with their tips and not handing over the lead.
These dealers prefer betting because it can make the winnings more significant.
The Dealers are Sorry for You
Remember, dealers follow almost all actions in the casinos. These actions end in success or failure.
Dealers will feel sorry if you lose, especially if they rooted for your win.
How to Win Big in Casinos
Winning in casinos is not an easy thing. This is because even the management tunes the games to their favour. However, you can try the following things to increase your chances of winning.
Have a Strategy in Your Games?
Most games do not have a strategy besides shunning the least bets at a table. Some games need you to make sound decisions before you implement the gameplay. It is advisable to head to all competitions with a strategy, no matter its nature.
An example of an easy game in casinos is roulette. You can choose how you want to bet depending on your risk tolerance and other factors.
Quit After Winning
It is challenging to win money after walking with a huge chunk. Remember, casino games have an edge, and this means you are more likely to lose. Every bet puts you at risk of losing your hard-earned winnings. You can check out Wheelz for more information.
It is always advisable to quit after winning your bet to stay clear of this issue. However, you can also put aside the majority of the share and gamble with the remaining little.
Go Big or Go Home
It is best to win a huge chunk at once, then many small bets. This means you should head to the casino with enough cash to get the job done.
Final Thoughts
Casinos have been increasing rapidly in the recent past. Gambling has become part-and-parcel of some people's lives. However, it would help to know the above-hidden secrets before you head there.

1X2 Network launches Britain's Got Talent Megaways exclusively with 32Red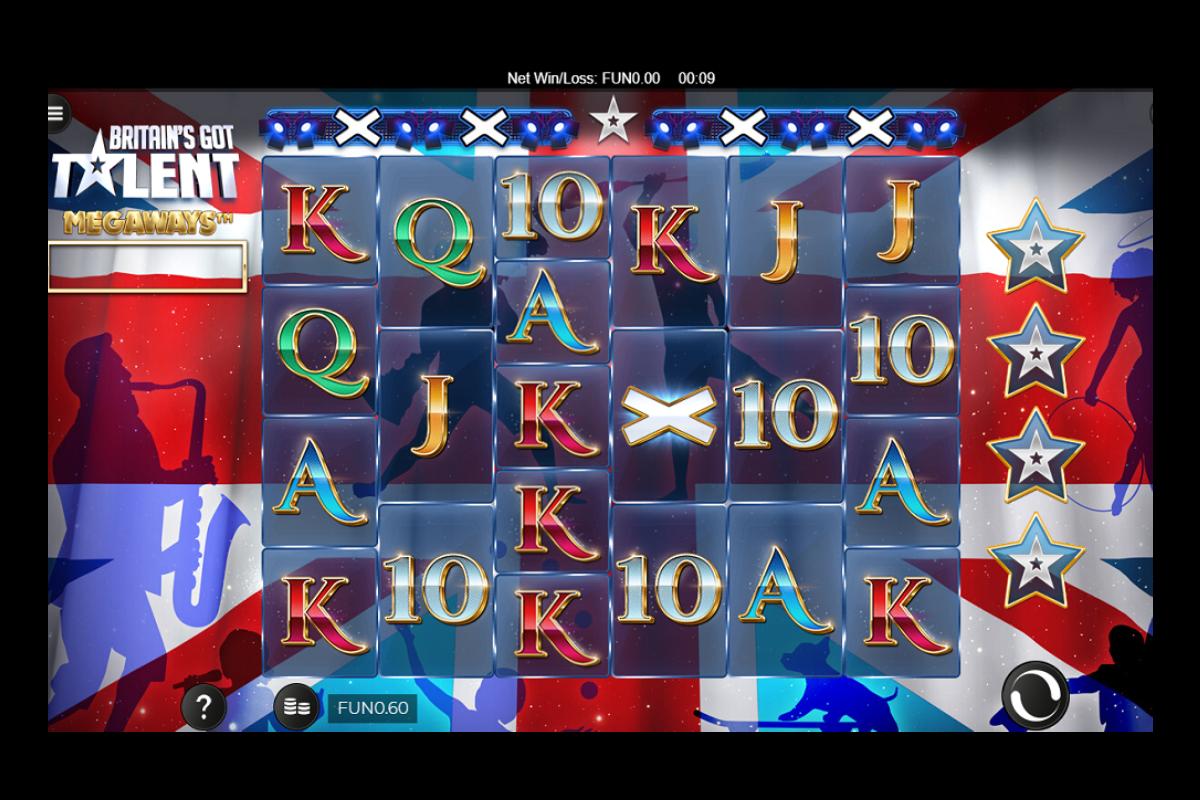 Reading Time:
2
minutes
Show stopping slot has been developed using the provider's innovative Branded MegawaysTM concept and promises to help players top the big-win charts
1X2 Network, the provider behind some of this year's hottest slot games, is helping 32Red make its players feel like the star of the show following the exclusive launch of Britain's Got Talent MegawaysTM.
Britain's Got Talent MegawaysTM has been built using the developer's Branded MegawaysTM product, which allows operators to quickly and cost effectively launch bespoke MegawaysTM slots based on their branding or other themes and IP.
The slot is a six reel, two to seven row game with variable win ways from 64 to 117,649. It is packed with show stopping bonuses and features including Wilds, x2 Wilds, Free Tumbles, Free Spins and Incremental Multipliers all designed to help players top the big win charts.
Free Spins trigger when successive Tumbles occur with a minimum of four Tumbles required to trigger eight Free Games. During Free Spins, reels with seven symbols lock at that number of symbols for the entirety of the Free Games feature.
Britain's Got Talent MegawaysTM has been designed and developed exclusively for 32Red by 1X2 Network's Iron Dog Studio subsidiary. The game went from concept to go live in record time, taking less than 8 weeks to complete.
Rory Kimber, Director of Account Management and Marketing at 1X2 Network, said: "We are delighted to have extended our successful partnership with 32Red by launching Britain's Got Talent MegawaysTM exclusively to its players, who will enjoy taking centre stage in what is a hugely entertaining slot.
"Our Branded MegawaysTM concept was initially designed to allow operators to quickly and cost effectively launch MegawaysTM slots based on their own branding, but this launch shows that it goes way beyond that to include other brands, franchises and IP.
"Britain's definitely got talent, and so does the Iron Dog Studio team which was able to take this slot from concept to launch in 7 weeks. Gameshow themed slots are incredibly popular right now and in Britain's Got Talent MegawaysTM 32Red has a slot that will dominate the ratings."
Adam Newnham Commercial Manager at 32Red, said: "1X2 Network and its Iron Dog Studio division have done an incredible job with Britain's Got Talent MegawaysTM and we are thrilled to be launching it to our players on an exclusive basis.
"Britain's Got Talent has been a hit entertainment TV show over the last 15 years and we are delighted that our players can now enjoy this fun and entertaining slot."
Gaming Realms seals Pariplay integration agreement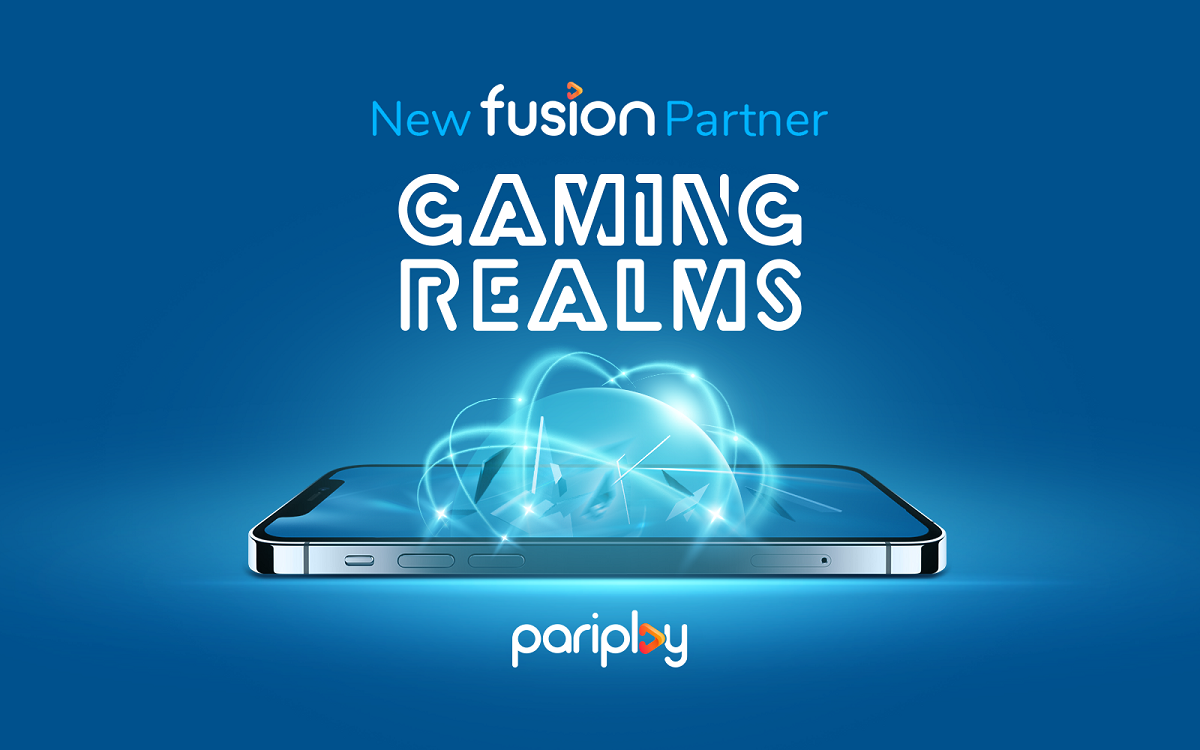 Reading Time:
2
minutes
Popular Slingo content added to Fusion™ platform
Aspire Global's Pariplay Ltd, the leading aggregator and content provider, has boosted its portfolio by signing a deal to add Gaming Realms products to the Fusion™ aggregation platform.
The agreement will see Gaming Realms, the developer and licensor of mobile-focused gaming content, distribute its popular Slingo content to a wider audience in regulated markets worldwide through Pariplay's innovative solution.
Through its unique IP and brands, Gaming Realms brings together media, entertainment and gaming assets within new game formats. Its management team includes accomplished entrepreneurs and experienced executives from a wide range of leading gaming and media companies.
Pariplay's Fusion™ aggregation platform features thousands of titles from the industry's leading games developers and a suite of back-office conversion and retention tools that enhance player value.
The content deal is the latest in a string of new partnerships that have been announced recently by Pariplay, as it furthers its growth in regulated markets globally, including in the United States.
Shivan Patel, Commercial Director at Pariplay, said: "We believe that we best serve our operator partners by offering them the widest possible range of content, designed to appeal to a large breadth of player demographics.
"This deal with Gaming Realms provides our Fusion™ platform with content that is carefully designed with mobile devices in mind, cleverly leveraging IP and brands to deliver innovative and engaging new styles of games that I know will be a firm hit with customers around the world."
Gareth Scott, Commercial Director of Gaming Realms, said: "The integration with Pariplay supplements existing routes to market, while strengthening our strategy for regulated jurisdictions.
"The growing reputation of Slingo and its unique gameplay continually drives player demand. We're humbled to have several sponsor operators go live immediately, including through Aspire Global, and look forward to onboarding further operators over the coming weeks."
Grosvenor Casinos Embeds Tangam Systems to Ensure Gaming Efficiency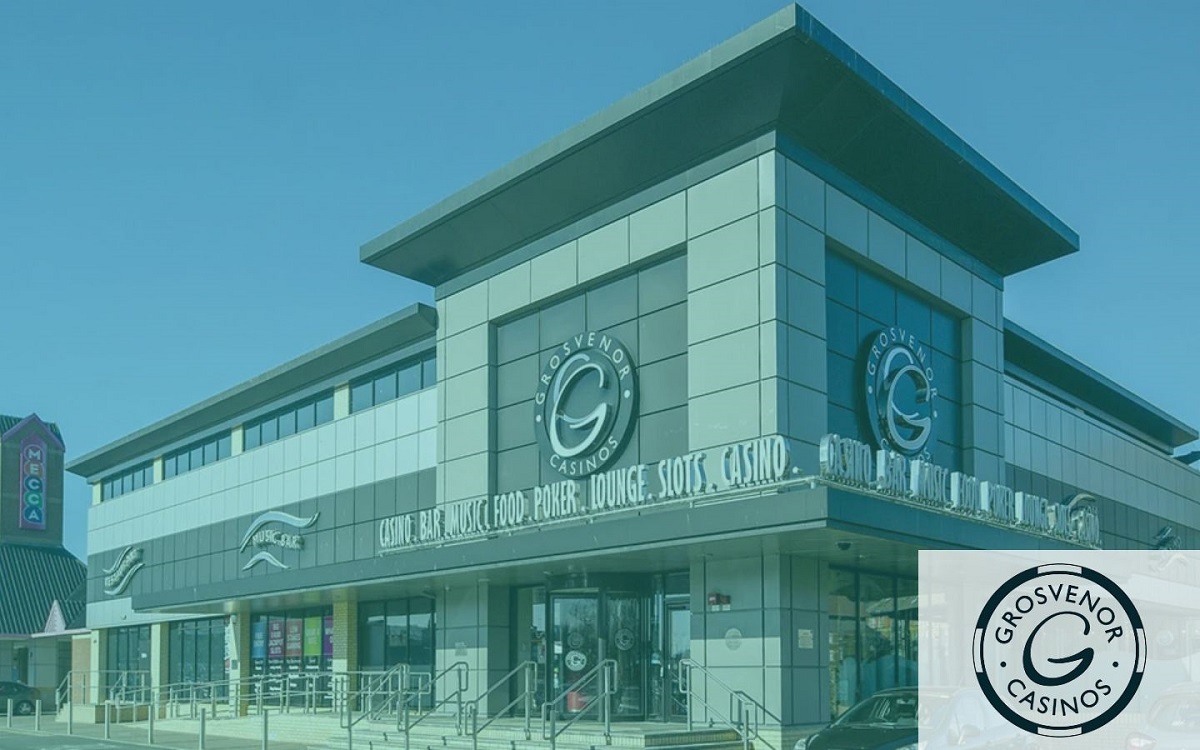 Reading Time:
2
minutes
Tangam Systems is delighted to announce its partnership with Grosvenor Casinos to deploy its award-winning, flagship Table Games Management (TYM) software. As the UK's largest casino operator with operations across Europe, Grosvenor Casinos  will utilize TYM to improve efficiency, transparency and decision-making for their table games operations.
"We are really pleased to be partnering with Tangam Systems to use a dynamic and data-driven model of managing our table games to improve profitability and create a more compelling gaming experience for our customers," stated Richard Playle, Commercial Director for Grosvenor Casinos.
He continues: "TYM recommendations and intuitive dashboards empowers our team to make important decisions within minutes ensuring we meet the demands of our customers in real time and having the data at your fingertips enables the operational teams to run the gaming floors with greater efficiency."
"We are thrilled to partner with Grosvenor Casinos, a world-class, strategic leader within the European gaming industry. By utilizing a data-driven approach, they can deliver better, faster, and more enduring outcomes to unlock the full potential of their table game operations," said Maulin Gandhi, President of Tangam Systems.
"We are excited to be part of the Grosvenor's transformation. Their team's passion for what they do paired with our operational expertise and real time optimization I believe will deliver sustainable revenue growth" added Adrian Radford, Director of Casino Operations & Strategy. "TYM has proven to be a game changer already in this region as operators look for a more sophisticated way to manage their table games business."
Grosvenor Casinos
Grosvenor Casinos is part of The Rank Group Plc and is the largest UK casino operator with 52 casinos nationwide.
Grosvenor Casinos is the home of poker where players can expect the best in venue experience with games such as blackjack, roulette and slots, sports entertainment and hospitality including quality food and drinks menus.
Grosvenor Casinos and The Rank Group Plc is committed to the promotion of responsible gaming practices with a range of tools and support services available.
Tangam Systems
Tangam Systems is the global leader in recommendations driven gaming optimization software, trusted by Casino Gaming Resorts to maximize profit on over 8,300 tables across 9 countries. Launched in2010, Tangam's flagship software, TYM, turns data into actions to optimize spread planning, game mix, and dynamic management for table games. Merging decades of multidisciplinary experience in casino operations, software engineering, mathematics, and statistics, Tangam's patented algorithms and visualizations are the first and only product of its category, backed by exceptional support.