Top Secrets You Don't Know About Casinos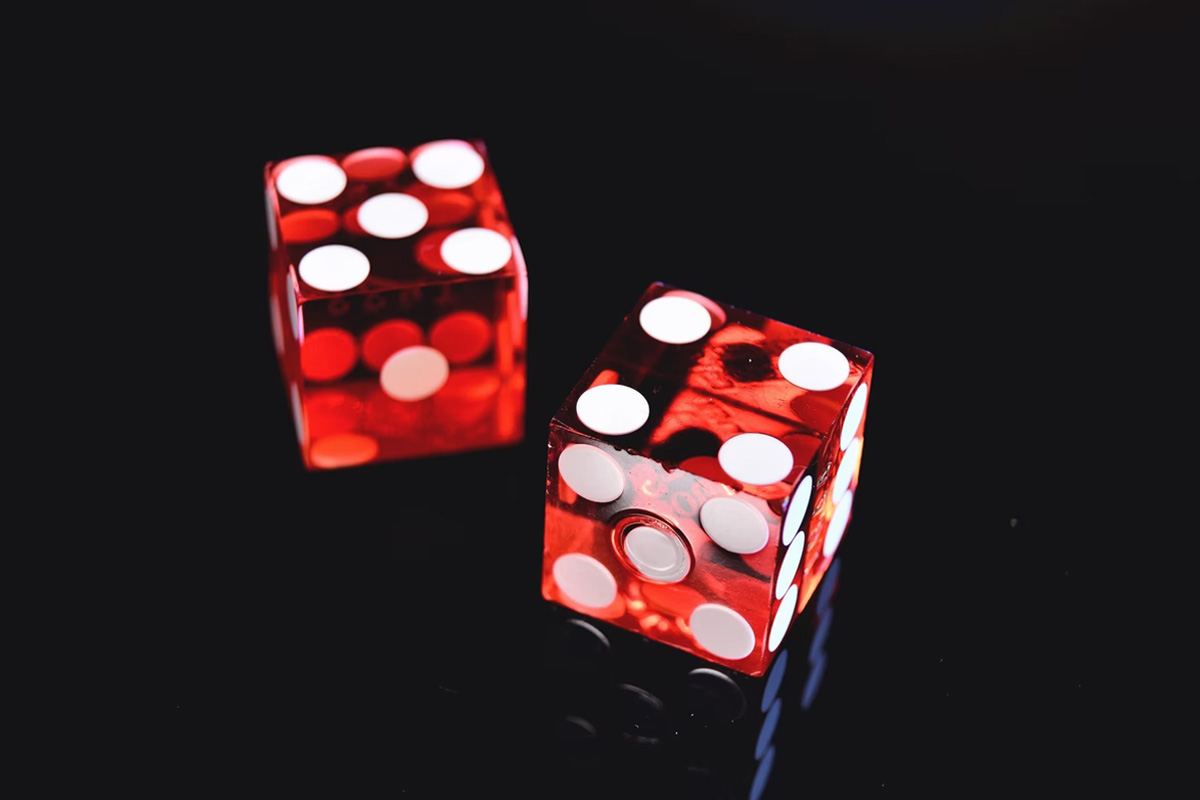 Reading Time:
4
minutes
Casinos have mastered the art of parting us with our money, and it is still strange how they achieve that. Casinos are fun, but you should know what you are getting yourself into before your first game. Like other fields, there are also hidden secretes in the casino world.
Casino secrets are mainly kept off the radar, making it hard for the public to know them. That is why we discuss some top hidden secretes in the casino world. Check out Wildz Casino to learn more about the same.
All Items in the Casino are Meant to Extend your Stay
If you have been to a casino, you know that everything put there is meant to make you lose track of time. There are no clocks or windows in casinos, and these features help the casino achieve the above. It is hard to tell the difference between three in the morning and three in the afternoon.
Some casinos have gone the extra mile to make sure clients stay there for long. These casinos have installed stripper poles that keep the guests entertained. Other casinos also have free drinks and meals for the same purpose.
Security is Always Watching
It is safe to assume that security is constantly watching when you are in a casino. This is possible due to the high number of surveillance cameras. However, these cameras are not installed in private areas like the washrooms.
The casino administration uses these cameras to flush out cheaters and criminals. Remember, it is also possible for the officials to zoom the cards. This means there is a security guard somewhere watching your moves.
Security is Watching Whenever You Win Big
It is safe to say that security is always watching, especially when you win huge chunks. The guards do this to make sure the win is legitimate. They also check whether the winner used any cheat methods to win.
This scrutiny also occurs to slot winners. An example of people in this category is a $500,000 winner. The security team will review the methods used to win to ensure the winning is credible. However, the security does not harass casino members in the process.
The Lighting is Intended to Make You Feel at Home
Some casinos have adjusted the lighting and warmth to make you feel as comfortable as you can. You will notice dim lights that make you feel at home. All these strategies are intended to make you satisfied.
Casino management knows you will stay there longer if you feel more comfortable. This, in turn, means you will spend more money gambling.
Some Games Have a Better Rip-off Than Others
It will help to know that all games found in casinos are tilted to favour the management. However, some are worse than others. Most games are programmed in such a way that it becomes hard for a person to win.
Games like Caribbean Stud are more preferred because of their vast payouts. However, you will part with huge chunks before you win in such games. The management knows how in-demand these games are, and that is why they tune them.
The Security Knows all Cheating Signs
Gamblers know everything about behaviours that portray a specific intention. Security is always on the lookout for cheaters and card counters. Examples of such weird actions include;
Strange money management
Two people sitting close to one another
Rubbernecking
The Poker Rooms are the Least-Watched Area
Security teams in casinos do now spend a lot of time checking the poker rooms. This is because poker players gamble against each other. The casino also does not stake a lot of money in these rooms.
Stakes are put by casino players, and that is why security is less tight here. Players take charge of themselves in these rooms. Nobody would want to lose unfairly to their rivals. It is also possible to detect any lies if you have played for long.
Dealers Prefer you to Bet on Their Behalf.
One of the standard routines in casinos is tipping your dealers. Most dealers prefer the players to bet with their tips and not handing over the lead.
These dealers prefer betting because it can make the winnings more significant.
The Dealers are Sorry for You
Remember, dealers follow almost all actions in the casinos. These actions end in success or failure.
Dealers will feel sorry if you lose, especially if they rooted for your win.
How to Win Big in Casinos
Winning in casinos is not an easy thing. This is because even the management tunes the games to their favour. However, you can try the following things to increase your chances of winning.
Have a Strategy in Your Games?
Most games do not have a strategy besides shunning the least bets at a table. Some games need you to make sound decisions before you implement the gameplay. It is advisable to head to all competitions with a strategy, no matter its nature.
An example of an easy game in casinos is roulette. You can choose how you want to bet depending on your risk tolerance and other factors.
Quit After Winning
It is challenging to win money after walking with a huge chunk. Remember, casino games have an edge, and this means you are more likely to lose. Every bet puts you at risk of losing your hard-earned winnings. You can check out Wheelz for more information.
It is always advisable to quit after winning your bet to stay clear of this issue. However, you can also put aside the majority of the share and gamble with the remaining little.
Go Big or Go Home
It is best to win a huge chunk at once, then many small bets. This means you should head to the casino with enough cash to get the job done.
Final Thoughts
Casinos have been increasing rapidly in the recent past. Gambling has become part-and-parcel of some people's lives. However, it would help to know the above-hidden secrets before you head there.

Best Games to Come In 2022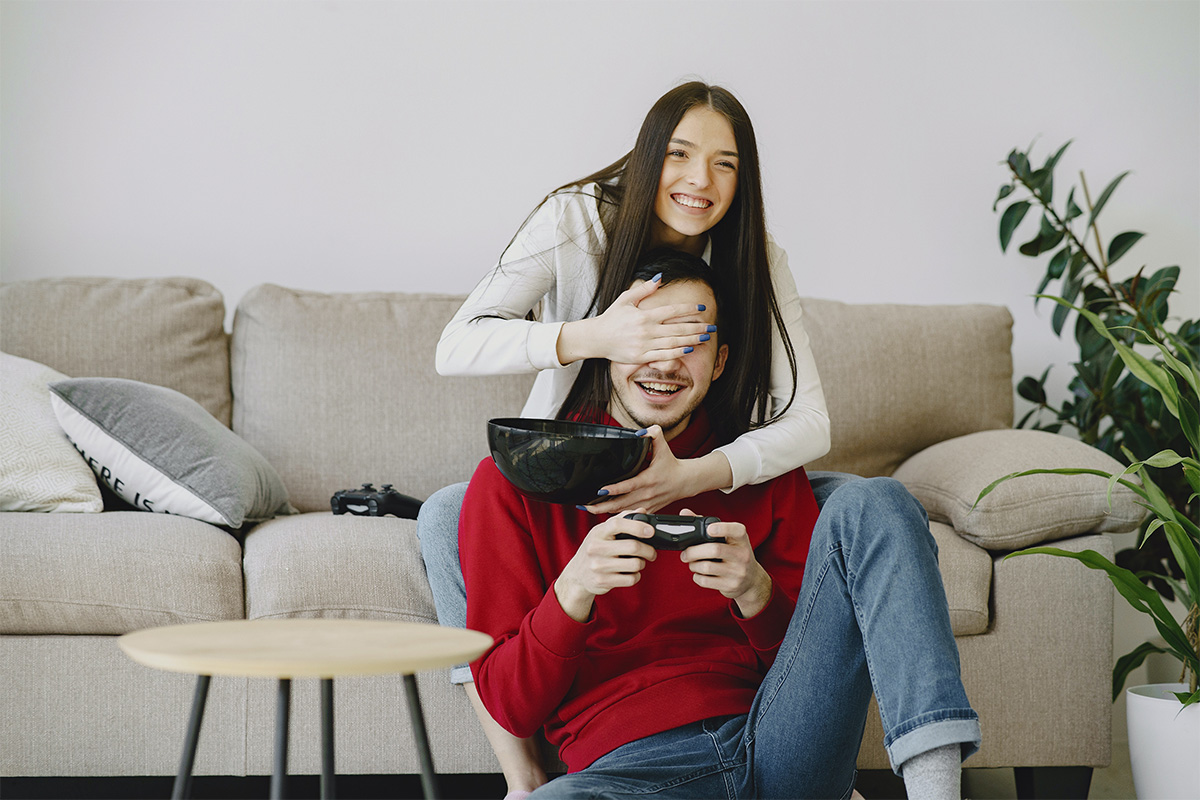 Reading Time:
2
minutes
There is a common quip in the gaming and game development world that new games' release dates are more of suggestions than a sure thing. This is because no game ever makes its initial release date. But gamers have come to terms with delays and understand that it's part of the game development process. However, this does not keep us from getting excited about the new titles slated to be released later this year.
This piece will look at the best games you should expect before the year ends. So if you're ready to possibly get your hopes up for no reason, keep reading to learn more.
1. God of War
God of war is a quirky game set in a world inspired by the Norse mythology and was initially released in 2005. The game has gone through a few iterations over the years, which has only improved its gameplay. The current title does an excellent job at developing its characters and establishing their backstories, pulling you into the game and engaging you even more.
In addition, the musical score does an even better job at accentuating important moments in the game. That's why we are so excited about the new revamp slated for later on this year. We are sure the stories and music will only get better, and we don't even need to mention the gameplay. Sony always kills it.
2. Call of Duty
When duty calls, you have to answer. This is one that never disappoints. Its action sequences are as engaging as ever, and the graphics are every graphics designer's envy. Betway also found that playing COD helps you burn as much calories as a long walk, with a 90 minute gaming session elevating your heart rate to 90+ beats per minute and helping you burn up to 180 calories.
So you can now enjoy your gaming sessions and don't have to worry about missing the gym. And with a new release this year, we have more than one thing to be excited about.
3. Last of Us
Another title that is excellent to play is Last of Us. It's set in a decaying post-apocalyptic world and stars two characters—a child accompanied by an adult. However, the story is not about the dilapidated world but about these two characters and their struggle to survive this world.
This is one we hope the development gods here us and release as expected. We cross our fingers and hope it makes its release date this year.
4. A Plague's Tale
Set in a corps-ridden world, plague-infested rats and inquisition soldiers who have it out for the two orphaned sibling protagonists. The game's setting does an excellent job of making the main characters empathetic as you witness their struggle from a third-person perspective.
However, the gameplay is not that engaging, and the obstacles are neither challenging nor compelling. We are glad the makers are revamping this one and getting a second chance at taking another crack later this year.
5. FIFA 23
FIFA is a classic game that never disappoints. It has been a favorite for many, and FIFA 23 is expected to be the most popular iteration of the francise yet.
2022 World Series of Poker® Hall of Fame Finalists Announced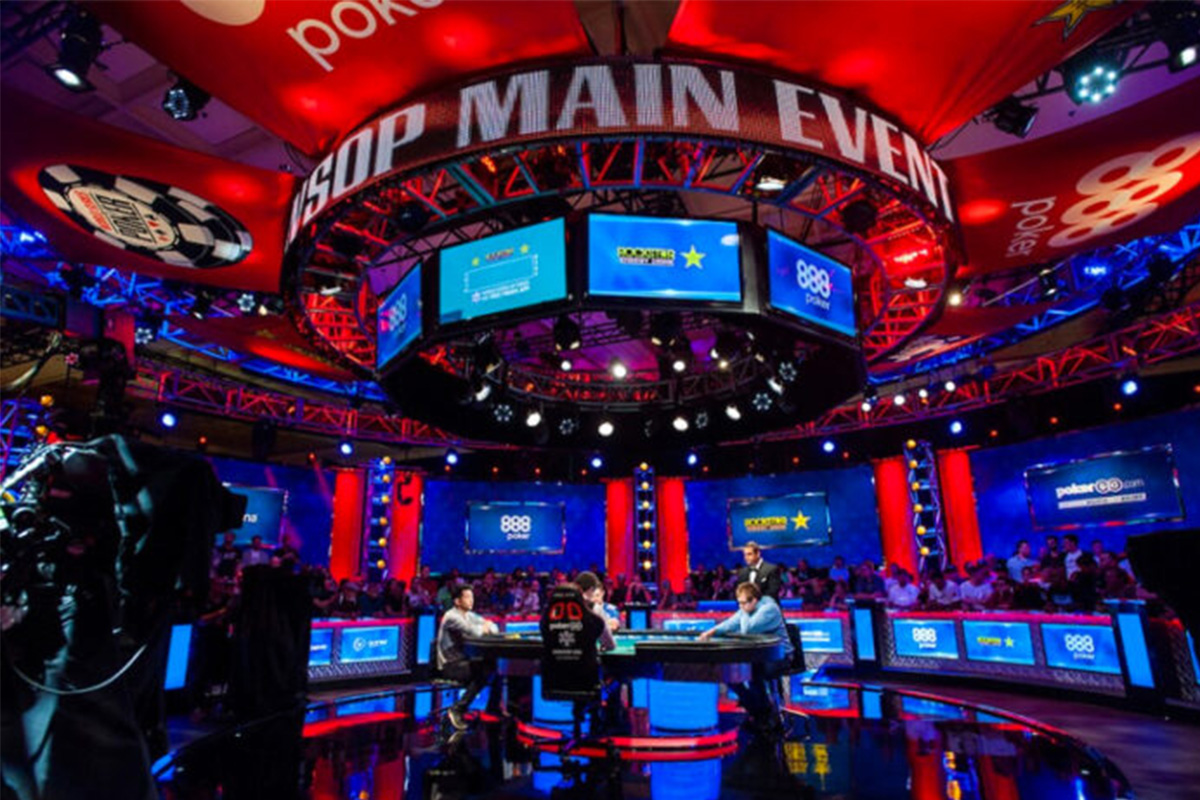 Reading Time:
< 1
minute
Following a two-week nomination period, the World Series of Poker (WSOP) has announced the highly anticipated list of ten Poker Hall of Fame nominees. Inducting one new member annually, the ten nominees will be considered by 32 living members who will allocate a ballot of ten total points to determine the 2022 Hall-of-Famer. The finalists are as follows:
Josh Arieh
Layne Flack
Bertrand "ElkY" Grospellier
Kathy Liebert
Mike Matusow
Lon McEachern & Norman Chad
Michael Mizrachi
Brian Rast
Matt Savage
Isai Scheinberg
There are three new finalists in the 2022 class including four-time WSOP bracelet winner, Josh Arieh, and Las Vegas residents Kathy Liebert and Brian Rast.
The induction ceremony will be held on Sunday, July 10 in tandem with the final table of the Main Event at Bally's & Paris Las Vegas. All living Poker Hall of Fame members are invited to freeroll into the $1,979 No-Limit Hold'em tournament, with the buy-in priced in honor of the Hall of Fame's founding year. This event will be open to all players. Each participating Hall of Famer will have a bounty corresponding to the year they were inducted into poker's most exclusive club. The 2022 inductee will be announced during the event.
For more information on the Poker Hall of Fame, visit http://www.wsop.com/pokerhalloffame/.
QTech Games bolsters its offering with CQ9 Gaming integration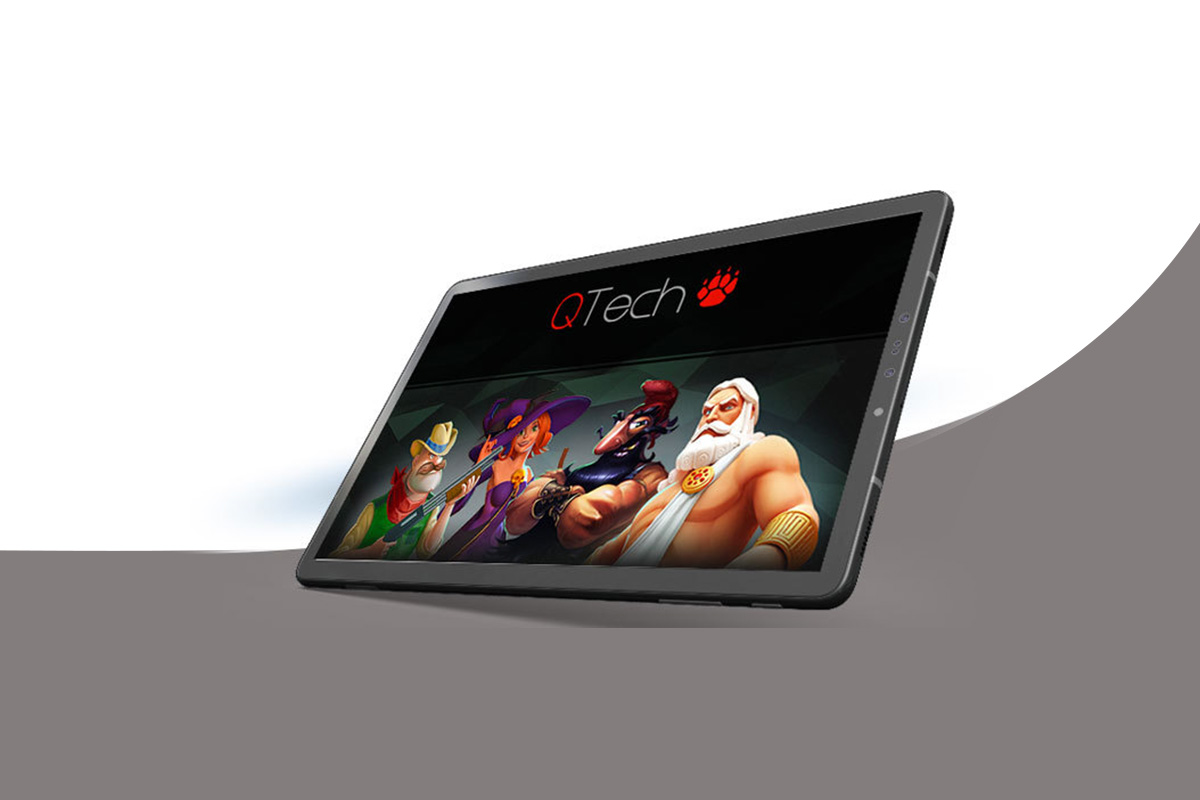 Reading Time:
2
minutes
Emerging-markets leader extends its premier portfolio with more top slots from an emerging Asian force in multiplayer video content
QTech Games, the number-one games distributor across all emerging markets, has announced its latest premium partnership with Asian video content and slots supplier, CQ9 Gaming.
Under the terms of the new agreement, CQ9 Gaming's GLI-certified portfolio – comprising top-quality slots, arcade, and table casino games – has been integrated for QTech Games clients and their players, providing another cutting edge to a powerhouse platform recognised for bringing the finest online games to market across developing territories.
Popular CQ9 titles include Good Fortune, 1945, Kronos, Zeus, Lucky Fishing, and many others which harness the appeal of multiplayer fish games, arcade games, not to mention multiplayer online board and card games. This ever-evolving production line will help QTech Games strengthen its comprehensive spread of gaming verticals, central to QTech ONE™, its definitive one-stop shop for global operators.
The deal organically broadens CQ9 Gaming's global footprint, accessing a fresh scope of growth markets for accelerated expansion. As the fastest-growing distributor over the past few years, QTech's platform is localised for each region with native mobile apps, robust reporting and marketing tools, and 24/7 local-language support.
Ulf Norder, CCO at QTech Games, said: "We're excited to be teaming up with CQ9 Gaming whose stunning graphics and gameplay chart near the pinnacle of the marketplace. The QTech Games platform is equipped with the best games from the world's leading suppliers – and CQ9 now joins this branching tree.
"CQ9 Gaming may only be a young company, but they've already managed to build a strong fan-base in Asia and are moving on to conquer previously untapped markets in Europe and LatAm. Their titles run off an agile HTML5 gaming engine, meaning that you can access them either via desktop or mobile devices, even if the casino doesn't currently offer a dedicated mobile app.
"Wherever you set your scene in this ever-changing landscape, our platform champions a mobile-first mantra, packed with all the best localised games that cater to varied cultural tastes. By way of instructive example, if you don't offer the fish game in China, there's no chance of becoming successful. And it's a similar story with the Andar Bahar in India. CQ9 understand the demand for regional specificity throughout Asia and beyond, making them a logical and long-term ally with which to team up."
A CQ9 spokesperson added: "This deal significantly broadens CQ9 Gaming's international influence, opening up 'margin' markets from Eastern Europe and Latin America for diversified growth.
"CQ9 is one of the leading video slot suppliers in the Asian market with more than 100 titles under our belt. We're steadily working on extending that reach and establishing ourselves in Europe and CIS-facing territories, and QTech's broad spread of emerging-markets access means we can achieve this with dexterity while also consolidating our existing Asia-facing audience.
"Our goal has always been to design intuitive and interactive live-dealer experiences that are customised for every generation of mobile end-user. Since QTech Games is a defining distributor across Asia and other unexploited regions, we can't wait to see how our games connect with different and diverse player profiles.
"At a time of refined localization techniques, QTech Games is really delivering on their brand promise of customising high-class content for varied cultures. This is what keeps them at the forefront of relevance for all kinds of players in the bubbling melting-pot of emerging markets."