Build a Great Canadian Casino Online Gaming Experience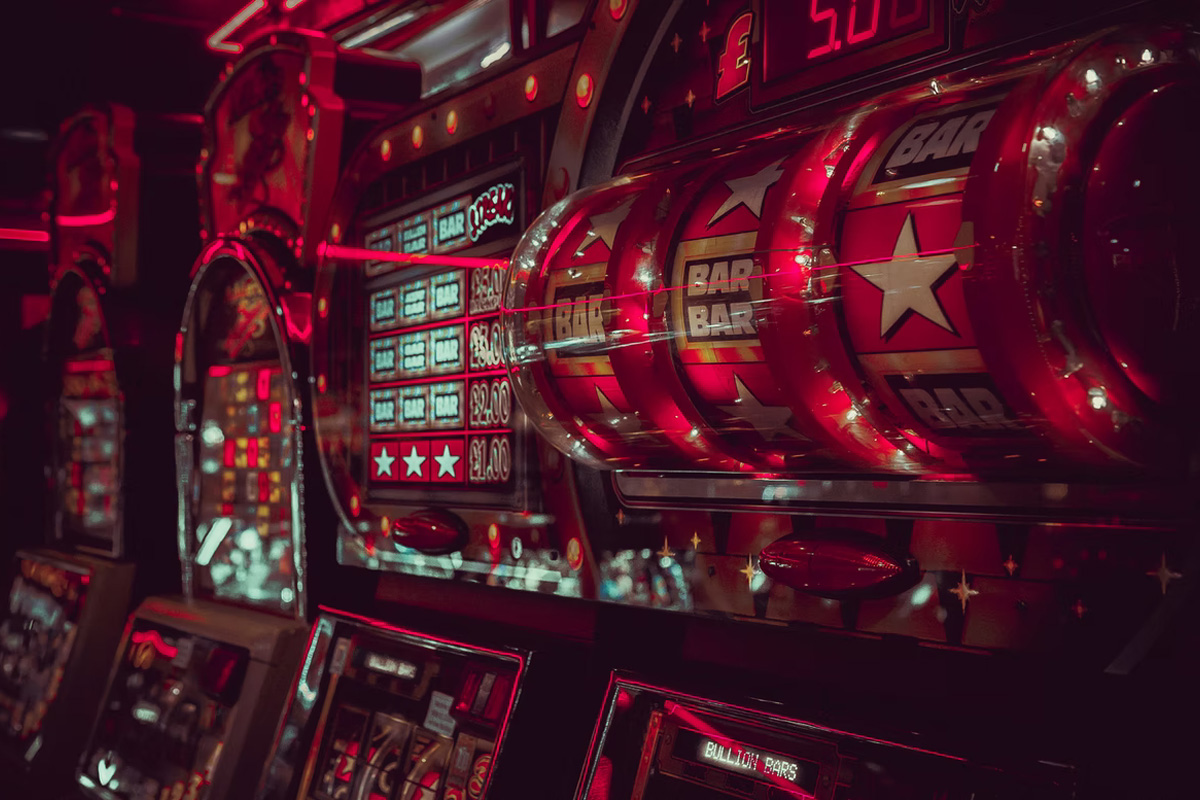 Reading Time:
4
minutes
Canada is a great place to be and offers unparalleled adventures. The online casino industry has been a great source of entertainment and you won't regret visiting top-notch Canadian casinos. There are standout casinos you can play in the country and especially online, but Wheelz Casino Canada offers more than you can imagine.
Online casinos hold valid licenses, and there is nothing that should hold you back from playing in one of the best casinos in Canada. It is a trustworthy online casino that will change your gaming experiences and all your exploits. Casinos in the region are doing well with a clear indication being the different gaming and gambling events held in the country on yearly basis.
The industry has also contributed greatly to the growth of Canadians economy. Gaming in the nation has contributed to growth in employment has it creates hundreds of thousands of jobs. This translates to billions of dollars in revenue.
In addition, gaming is a strong pillar of the broader hospitality industry in the country. With this in mind, you shouldn't have any reservations about visiting one of the best online casinos in the region. Wheelz delivers unmatched gaming experience and casino personalization, and you will fall in love with everything that it offers.
Why Trust Canadian Online Casinos – What to Know
The list for incredible Canadian casinos is endless, and you shouldn't have any doubts trying a few of the best. You can play for real money or to satisfy your gaming interests or requirements. Significantly, you shouldn't fret at reviewing each casino. The good news is that the Canadian Gaming Association works hard to make sure each casino abides by set regulations.
It is always the goal of every online casino to offer its large clientele base with best playing opportunities and experiences. And Wheelz casino is devoted to provide services and products customers will love every moment they choose to play at the casino. Here is why Canadian casinos keep attracting more players:
A Matchless Casino Games Library
Online casinos in Canada offer an impressive game library and each game should stand out in its design. You will without a doubt like the Wheelz casino games selection. If you are an enthusiastic online player, you can burst with the latest games from the huge collection.
You will come across a classic of online casino games in Canada and you can play anywhere, and at any moment. Slots a number one pick among many players and you can explore diverse games from Book of Dead to Age of the Gods among other fun-filled games. Casino slots available are designed by widely reputed game developers and you will have unlimited access to the best slot machines in the country.
You can play this slot game and experience the amazing adventures, big wins and exciting situations. The themes and symbols are fantastic and you will enjoy every moment on your favorite casino. Other Canadian casino games to opt for include roulette, blackjack, live casino, video poker, and progressive jackpots.
Ease of Access and Play
Signing up at any of your favorite Canadian casino is simple and quick. All you need is to have reached the set gambling age that is 18 years of age. With a valid email address and cell phone number, it is easy to open and register your account.
Online casinos are always a click away and guarantee unrivaled convenience. They provided a platform where you can gamble or play favorite casino games stress-free or in the comfort of your home.
Perfect Promotions and Bonuses Galore
Your online casino experience won't be complete without top-quality and best bonuses best suited for all players. Canadian casino is known to offer abundance of promotions and this is the trend you won't ignore. Deposit bonuses, cashback, free spins, golden chips and other transparent types of bonuses.
The available promotions and bonuses should be easy to claim, understand, and come with plenty of time before they expire. Just choose a bonuses option that satisfies your needs and requirements.
Gives Power to the People
Online casinos should always give power to the people to their greatest extent. the casino of choice should be built for its target audience or customers. This should include giving players not only an opportunity to demonstrate their interest or style of gameplay, but also provide a custom playing setting.
Wheelz like many other reputed Canadian casinos provides world class customer services. Customers who have any questions or need assistance, the customer support team at the casino will always be there to lend a helping hand. The team will be willing to assist with a friendly manner and with a warm smile.
Casino Safety and Privacy
Canadian casinos employ strict security and privacy measures that will protect all players. The data clients provide is protected and encrypted to restrict any unauthorized access. Thanks to two-factor authentication technology, players can access their data without any qualms. Canadian Gaming Association fosters a safe responsible gambling environment making it easy to enjoy and relax while playing their favorite games.
Affordable and Responsible Gambling
Online casinos pay much attention to the kind of experience they offer and this will include making sure customer enjoy affordable betting. Online casino games require little deposits, which the majority of players can afford, young or old. This is a key reason, online casino in Canada keeps attracting more players.
Join the Best Online Casino in Canada Today
Joining online casinos should be straightforward and simple. Wheelz is a standout casino you shouldn't have any hesitations joining as it accepts all Canadian players. All you need is to provide your email address, name, phone number and essential personal information. Then you can make your first deposit or claim a welcome bonus and you are good to go.
To Sum Up
You shouldn't have any reservations playing online casino games. These casinos are the best platform to explore a wide selection of games and in the comfort of your home, office or when travelling. Canadian casinos are legitimate and provide customers with unparalleled gaming experience and moments. Feel free to know the online casino basics of the casino you visit in Canada.

Mads "Viggomopsen" Mikkelsen crowned Red Bull Solo Q Champion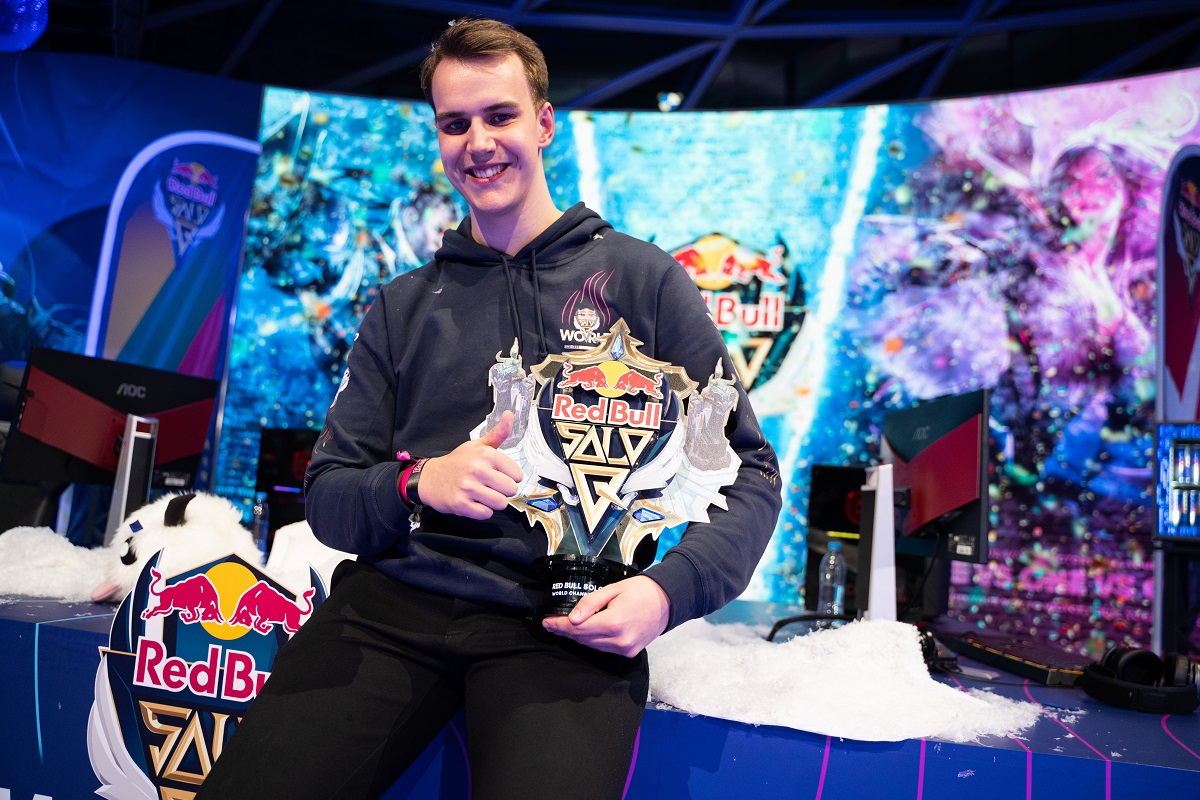 Reading Time:
2
minutes
Red Bull Solo Q, the official 1v1 League of Legends tournament, came to an exciting end this weekend as Mads "Viggomopsen" Mikkelsen was crowned the Red Bull Solo Q Champion, besting Arnas "arnax" Stepanauskas in a confident 4-2 victory.
Set in one of the most visited tourist attractions in Germany, BMW Welt, and with Eefje "Sjokz" Depoortere as global face of the initiative, the Red Bull Solo Q World Final closes out an amazing year for League of Legends Esports.
The Red Bull Solo Q World Final kicked off on Saturday, December 4th, with 19 of the world's best 1v1 League of Legends players entering the group stage to decide who moves on to the elimination rounds. The single lane map Howling Abyss saw players forced to switch up their usual playstyle– along with a sudden death mechanic pushing players to fight in a shrinking Ring of Fire after 7 minutes. The opening day saw the two USA players, DarkWings and bradleyyy eliminated, leaving North American fans with the Canadian Doxa as their only hope. French top-laner Raphaël "Lingwi" Claudé, who looked like a very strong competitor moving into the final, could only put forward a 1 win 3 loss performance which saw him eliminated in the group stage.
Sunday saw the kick-off of the Playoffs and elimination matches. Mads "Viggomopsen" Mikkelsen, one of the strongest players in the group stages, continued his dominating run all the way until the final, besting Hamboly 3-1, Doxa 3-0 and You MERT Bro 3-1 with amazing adaptability, switching up the playstyle based on his opponents' champion picks. On the other side of the bracket, Lithuanian ​​Arnas "arnax" Stepanauskas made his way to the final with tough 3-2 wins over both Shakara and Potatis, before besting HULKSMASH 3-1, with a thrilling final game where HULKSMASH looked sure to take First Blood.
Although Viggomopsen entered the final as the clear favourite, it was arnax who took an early lead with a win in game one. However, Viggomopsen's calmness and measured approach allowed him to take back control, winning the following three games in a calm and confident fashion. arnax took the W in a nail-biting game five, surviving with only a sliver of health left. However, staying composed in a closely fought game 6, Viggomopsen remained patient as the Ring of Fire enclosed and took First Blood, and the Red Bull Solo Q World Title.
Following the win, Viggomopsen said: "I think I really screwed up a lot, I should have won the matchup quite easily but I kinda panicked a couple of times. But thankfully the pick was too strong late game, so even though I was really nervous and really stressed out I still got it."
Speaking on Red Bull Solo Q, runner up arnax said: "The experience overall was great. I just took it one game at a time, I wanted to not come last place so going top two is great for me. I like all the guys, I'm really great friends with them all right now, so it's been great."
The show stopping final act of the renowned amateur circuit, Red Bull Solo Q features 1v1 duels where the player must draw "First Blood," take down the opponent's tower, or reach a 100-minion score to claim victory. Having run for a number of years, the tournament has seen multiple heartwarming success stories of amateurs competing in the tournament, and then progressing on to greater League of Legends success.
Spinomenal presents Santa's Wild Night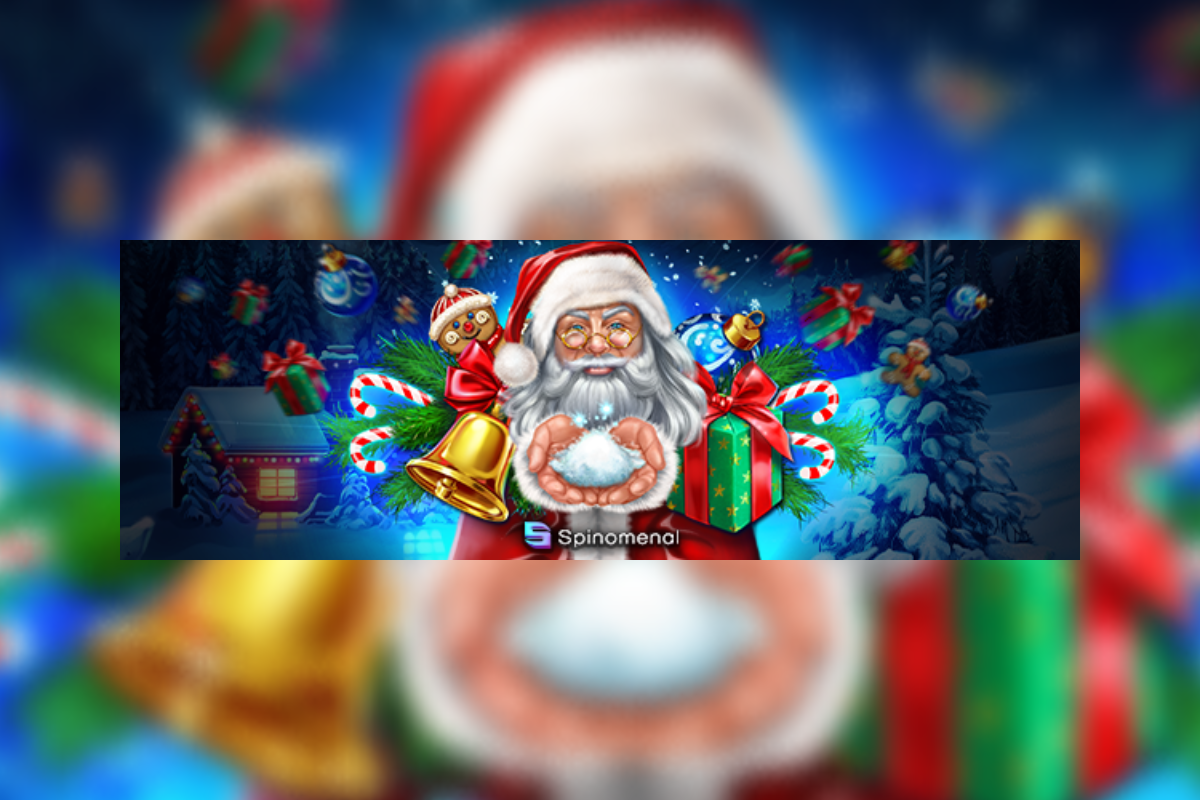 Reading Time:
< 1
minute
Spinomenal, the leading iGaming content provider, presents its latest slot Santa's Wild Night which promises to deliver plenty of festive cheer.
Santa's Wild Night is a seasonal triumph and has all the trimmings to make this an instant Christmas classic. Reveal three or more snow globes on the reels and a huge spinning snow globe will appear before coming to a stop on either 'Bonus' or 'Free Spins'. The Wild symbol represents any other symbol aside from the mystery snow globe.
If the bonus is unwrapped players will have a chance to spin the Wheel of Fortune where three different jackpots exist. Players initially have one spin and the maximum win is a massive x1000 total bet. If the funds allow, then players can buy another spin but only if no jackpot were landed on the opening attempt. Each total is accumulated and added to the sum paid out once the feature finishes.
Should the huge spinning snow globe, launched when three small ones are found in the main game, stop on Free Spins the player will enter the secondary feature. To begin, players are given 10 Free Spins. Four progress bars must be completed by players finding five Scattered Santa symbols and players are gifted another five spins once one of the bars is full. The progress bars are represented by a gingerbread man, bauble, present and bell. Each will turn gold once complete for the remainder of the feature to show players how they are getting on.
Spinomenal's CTO, Omer Henya, commented: "Santa's Wild Night delivers bundles of joy and is the perfect gift for the run up to Christmas. The game has two fun festive features for players to unwrap and both have the potential to provide untold Christmas cheer."
1X2 Network launches Britain's Got Talent Megaways exclusively with 32Red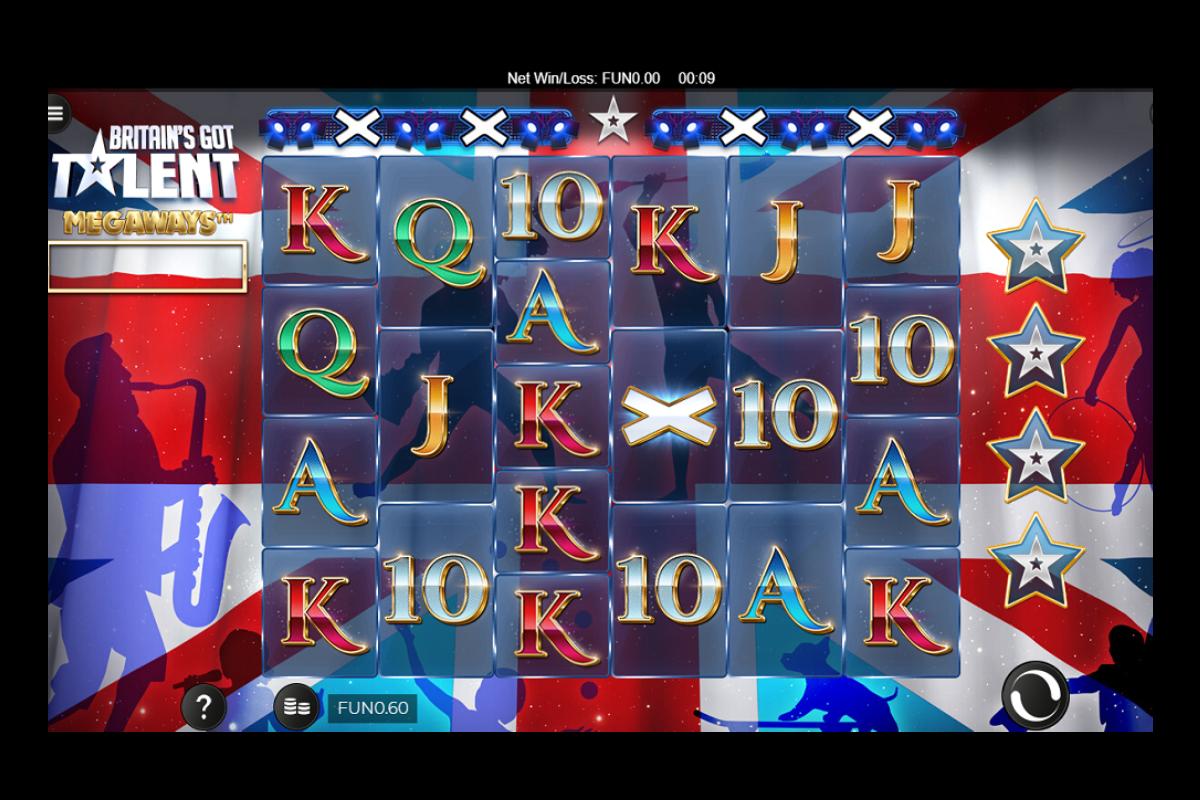 Reading Time:
2
minutes
Show stopping slot has been developed using the provider's innovative Branded MegawaysTM concept and promises to help players top the big-win charts
1X2 Network, the provider behind some of this year's hottest slot games, is helping 32Red make its players feel like the star of the show following the exclusive launch of Britain's Got Talent MegawaysTM.
Britain's Got Talent MegawaysTM has been built using the developer's Branded MegawaysTM product, which allows operators to quickly and cost effectively launch bespoke MegawaysTM slots based on their branding or other themes and IP.
The slot is a six reel, two to seven row game with variable win ways from 64 to 117,649. It is packed with show stopping bonuses and features including Wilds, x2 Wilds, Free Tumbles, Free Spins and Incremental Multipliers all designed to help players top the big win charts.
Free Spins trigger when successive Tumbles occur with a minimum of four Tumbles required to trigger eight Free Games. During Free Spins, reels with seven symbols lock at that number of symbols for the entirety of the Free Games feature.
Britain's Got Talent MegawaysTM has been designed and developed exclusively for 32Red by 1X2 Network's Iron Dog Studio subsidiary. The game went from concept to go live in record time, taking less than 8 weeks to complete.
Rory Kimber, Director of Account Management and Marketing at 1X2 Network, said: "We are delighted to have extended our successful partnership with 32Red by launching Britain's Got Talent MegawaysTM exclusively to its players, who will enjoy taking centre stage in what is a hugely entertaining slot.
"Our Branded MegawaysTM concept was initially designed to allow operators to quickly and cost effectively launch MegawaysTM slots based on their own branding, but this launch shows that it goes way beyond that to include other brands, franchises and IP.
"Britain's definitely got talent, and so does the Iron Dog Studio team which was able to take this slot from concept to launch in 7 weeks. Gameshow themed slots are incredibly popular right now and in Britain's Got Talent MegawaysTM 32Red has a slot that will dominate the ratings."
Adam Newnham Commercial Manager at 32Red, said: "1X2 Network and its Iron Dog Studio division have done an incredible job with Britain's Got Talent MegawaysTM and we are thrilled to be launching it to our players on an exclusive basis.
"Britain's Got Talent has been a hit entertainment TV show over the last 15 years and we are delighted that our players can now enjoy this fun and entertaining slot."