Game ON Mid Sweden reveals Investor & Publisher Connector event for budding Nordic game developers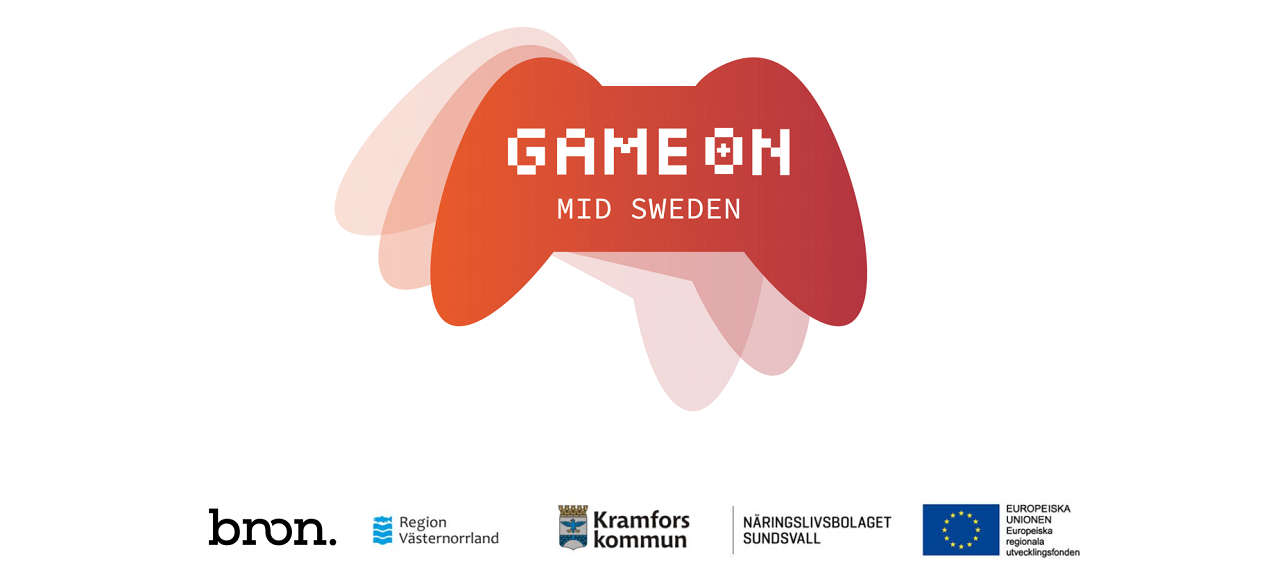 Reading Time:
3
minutes
Mid-Sweden's biggest gaming hub launches a series of free workshops ahead of Investor & Publisher Connector, in partnership with Steel Media
Game ON Mid Sweden has announced Investor & Publisher Connector, an exciting new virtual matchmaking event for hopeful game developers, taking place on 1st November. Hosted in partnership with Steel Media, the free event will offer the next generation of Nordic games developers the opportunity to meet with publishers and investors with the aim of securing support/investment/building contacts. Aspiring game developers had the chance to take part in a series of free business development workshops.
Investor & Publisher Connector will give prospective developers and designers the opportunity to kickstart their careers, forging a name for themselves among key investors in the gaming industry. During the session, game developers will be matched with organisations and individuals best suited to their needs and give them the opportunity to present their ideas and game concepts. Ahead of the event, game developers had the opportunity to take part in educational workshops to ensure they are fully prepared to meet with investors and publishers.
Game ON Mid Sweden brings education and contacts to people to help them to make their way into the game industry. It works with mentors and industry experts from across the world to provide the necessary resources to support new developers. It aims to advise, equip and inspire participants, supporting their success and encouraging them to thrive in their newly developed areas of expertise. With a focus on growth, development and recognition in Sweden's booming gaming sector, Game ON Mid Sweden guides these hopeful developers to the next stage of their budding careers.
As the global gaming industry continues to grow, Sweden stands out above the rest. In the last year, around one billion players have played a game made by the Swedes. The growth from 2009 to 2019 was substantial, including a 25- fold increase in total revenue from €91 million to €2,318 million according to the Game Developer Index.
Patty Toledo, Project Lead at Game ON Mid Sweden, saw the potential that the country has to offer and knew she had to seize the opportunity to showcase the outstanding talent that is in Sweden. Patty Toledo didn't just stop there, extending Game ON Mid Sweden to drive success in other Nordic countries that also need support and guidance.
"The gaming industry continues to build and grow and it's my job to ensure that mid-Sweden is not left behind and has an equal chance against the rest of the world", says Patty Toledo Project Lead at Game ON Mid Sweden. She continues, "It is great to get the support from big names like Steel Media, and to have 9iNTERACTIVE and LEGENDARY.VC participating in such a life-altering event for these hopeful developers."
"A tremendous obstacle to becoming established in the games industry is being well connected with like-minded people, this Investor & Publisher Connector will help developers to meet and further build on these relationships. I cannot wait to see what is next."
Ahead of  Investor & Publisher Connector, Game ON offered multiple free workshops, to give participants the opportunity to be as prepared as they can be for the main event. These included "How to create a pitch deck" by PR guru Jacki Vause, CEO and Founder of Dimoso, "How to improve and showcase your game" by Sophia Drake, expert in supporting Indie Developers and organiser of Steel Media's event The Big Indie Pitch.  But the students and first time teams are not left behind, as Game ON is offering them a feedback pitching session on November 11. In this practice session, developers will pitch to publishers in an informal setting and receive tips and advice on how they should expertly present not only their games but themselves.

How Adtech Platform AudioMob Is Changing The Mobile Game Monetization Through Amazon Web Services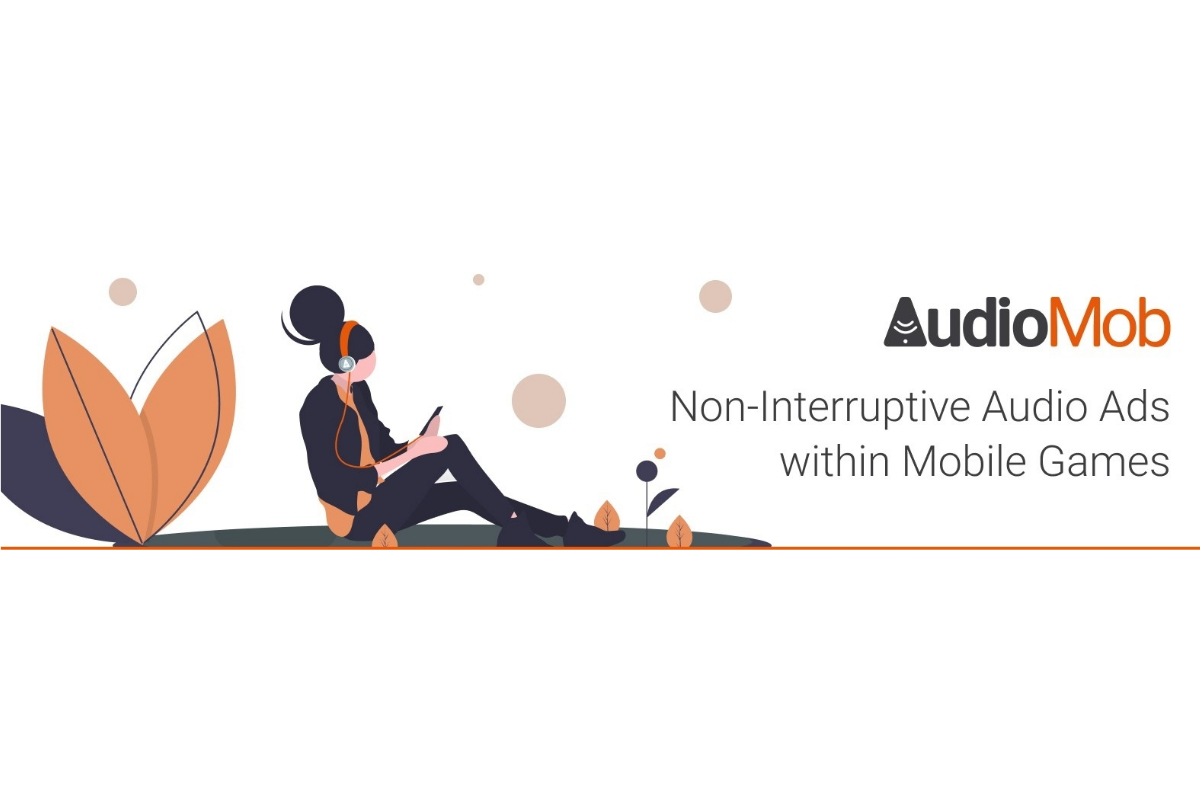 Reading Time:
5
minutes
AudioMob was founded after we spotted a tremendous monetization opportunity for game developers.
Rewarded video ads in mobile games have made developers and publishers money, but always at the expense of interrupting games. Yet these interruptions don't just irritate players, they can even push them away from a game entirely, thereby damaging retention. This can be incredibly frustrating for game developers, who have put time and craft into building games that they want to have thrive, both creatively and commercially.
In considering the solution to this challenge, the core AudioMob concept was born. We let advertisers reach their consumers and game developers monetize their games without interrupting gameplay by using audio ads. 'In-game audio ads' are what we do, and we've seen developers implement them in truly interesting ways.
Larger tech companies, such as Facebook and Google, already offer ad platforms. This begs the question – why create a new platform?
The answer is straightforward. Existing Demand Side Platforms (or DSPs) cannot deliver audio ads in-game. Our Ad Platform enables advertisers to serve In-game audio ads with banners while users play their game. Therefore, players are given something to click on to head to a landing page or another app, should they feel engaged by the ad.
That potential is most powerfully demonstrated through an active example of AudioMob. Grammy award winning artist Nas and his label Mass Appeal created the following audio ad in order to promote his new album, King's Disease II. They were confident that mobile games would expose them to wider audiences. This also presents an example of how personal and direct audio ads can feel.
Amazon Web Services (AWS) suite has proved to be a powerful tool in helping us achieve our vision for in-game audio ads as an option that is better for players, advertisers, and game developers.
Why Amazon Web Services?
What we're doing is unique, so we needed to build a unique stack, and AWS matched our vision and ambition. Be it hosting everything from our user interface to providing a Content Delivery Network (CDN), AWS lets AudioMob serve audio content worldwide in milliseconds.
Meeting AudioMob Privacy Requirements with AWS
On the subject of digital advertising, undoubtedly you will notice the privacy conversation occurring around the world. We believe audio advertising makes it possible to respect the privacy of our users while ensuring the games and apps we love remain free to play.
We've deliberately built privacy-first adtech that places contextuality at its core. This approach allows for the 'best of both worlds,' letting ads find relevant audiences without utilizing personal data.
However, ad campaigns inevitably generate large amounts of data. This includes the data about a campaign's success as well as aggregated contextual data held for 90 days and more. And that means we have data to keep safe beyond the data that is processed and stored so that it can be analyzed for insight.
AWS infrastructure aligns with our privacy stance and has achieved numerous internationally-recognized certifications and accreditations. It has demonstrated compliance with rigorous international standards, such as ISO 27017 for cloud security, ISO 27701 for privacy information management, and ISO 27018 for cloud privacy.
Meeting Advertiser Demand with EC2
Choosing the AWS product line started with building our own DSP. A DSP ultimately lets advertisers buy ad space within websites and apps. Ours is known as the AudioMob Ad Platform, and it lets advertisers create, manage, and set the targeting criteria of their advertising campaigns, thereby delivering the right ads to the right people, optimizing, analyzing success, and much more.
When artists or brands want to start a campaign through the AudioMob Ad Platform, they upload an mp3 file and a banner image that is instantly compressed through our internal code hosted on AWS. Compressing those larger file assets to a global average of 35KB, AudioMob can later distribute those ads without latency concerns and into countries with slower mobile data connection speeds. Rendering and content load issues become non-existent.
AWS Elastic Cloud Computing (EC2) provides instant access to server space, computing power, and various databases. Purpose-built to make web-scale cloud computing easier for developers like us, EC2's accessibility in 25 regions and 81 availability zones globally allows for an efficiency never seen before.
As a leader within the adtech industry, we couldn't build our own equivalents to what AWS offers. We're motivated to deliver player-centric ads that impact equally well for advertisers and game developers. To do that well, we have employed the AWS stack knack for scalability and elasticity, global reach, and intelligent data storage options.
Delivering Ads with CloudFront
Over 2.8 billion mobile gamers spend an average of 26 minutes per day on gaming apps. This provides AudioMob the unique opportunity to quickly serve audio ads to around 40,000 games. Based on the last three months of internal data, this allows an average impression rate of 372,908 per day, leading to a 1,000% increase in click-through-rate as compared to traditional banner ads.
We let advertisers reach users based on age, gender, location, language, mobile device, and mobile carrier through our Ad Platform. The process works as follows: ad slots open in games and are filled in a fraction of a second, as multiple advertisers make a bid for the opportunity to connect with a player. This makes a Content Delivery Network essential, as our audio content must reach the end user in any location defined by our advertisers without delay.
Wherever we deliver an ad in a game, AWS' Cloudfront's vast geographic spread puts us anywhere globally, thereby ensuring that AudioMob fills the available advertising space extremely fast, and with minimal latency. Furthermore, this ensures that we fill ads in a timely manner, and can continue to deliver the non-interrupting audio ads into mobile games anywhere that advertisers have specified.
Before these developments, we handled many of these processes in-house, which was pretty costly to our bottom line. AWS's Cloudfront integration allows data serving capabilities without transfer fees for origin fetches, and it offers custom Transport Layer Security (TLS) certification at no charge. Most importantly, the highly secure Content Delivery Network provides both the network and application comforting levels of security.
Meeting Reporting Requirements with S3, RedShift, and Glacier
Measuring creative engagement and providing campaign reporting is critical in advertising. We have built volume detection with selected partners, so that brands can be sure that players hear ads rather than mute them or set the volume extremely low. Furthermore, we can track whether users mute, close, or click on an ad. However, all of this requires data processing, storage, and reporting.
At AudioMob, we utilize Amazon S3 to store our campaign serving logs and RedShift for analysis. That lets us keep our data secure, while giving advertisers the power to optimise their audio ad campaigns based on the insights we provide using RedShift.
RedShift is a column-oriented DBMS database management system (DBMS) that stores data tables by column rather than by row and utilizes parallel processing to enable fast execution. This makes querying large amounts of data extremely fast and lets our advertisers query campaign data within milliseconds (0.7 seconds).
In addition, we utilize the AWS cold storage solution S3 Glacier. For data inquiries older than five years, this yields slower but reasonable query times (around 100x our RedShift query times). This is achieved by using Amazon Redshift Spectrum, which lets us query data from older campaigns directly from our log files stored on Amazon S3.
AWS facilitates the potential of audio
Ultimately, AWS has provided AudioMob with backend tools and services that greatly aid the performance of the ad format we've created. It's been a perfect accompaniment to our rapid growth, helped us stay elastic and scalable, let us meet the needs of real-time international bidding, and support our data values and strategy. As well, of course, it lets our tech empower advertisers to reach wider audiences.
"The team here at AudioMob are extremely proud of everything we built ourselves, from the in-game audio ad concept to executing and expanding our company. We did those things ourselves – but AWS has facilitated our progress in myriad ways, and ultimately been a tremendous help in letting us deliver on our vision of in-game audio ads as a more user friendly and seamless advertising experience." – Wilfrid Obeng, Co-Founder & CTO, AudioMob
Nordisk Games acquires Flashbulb Games, creators of Trailmakers, the innovative physics-based, open-world build-em-up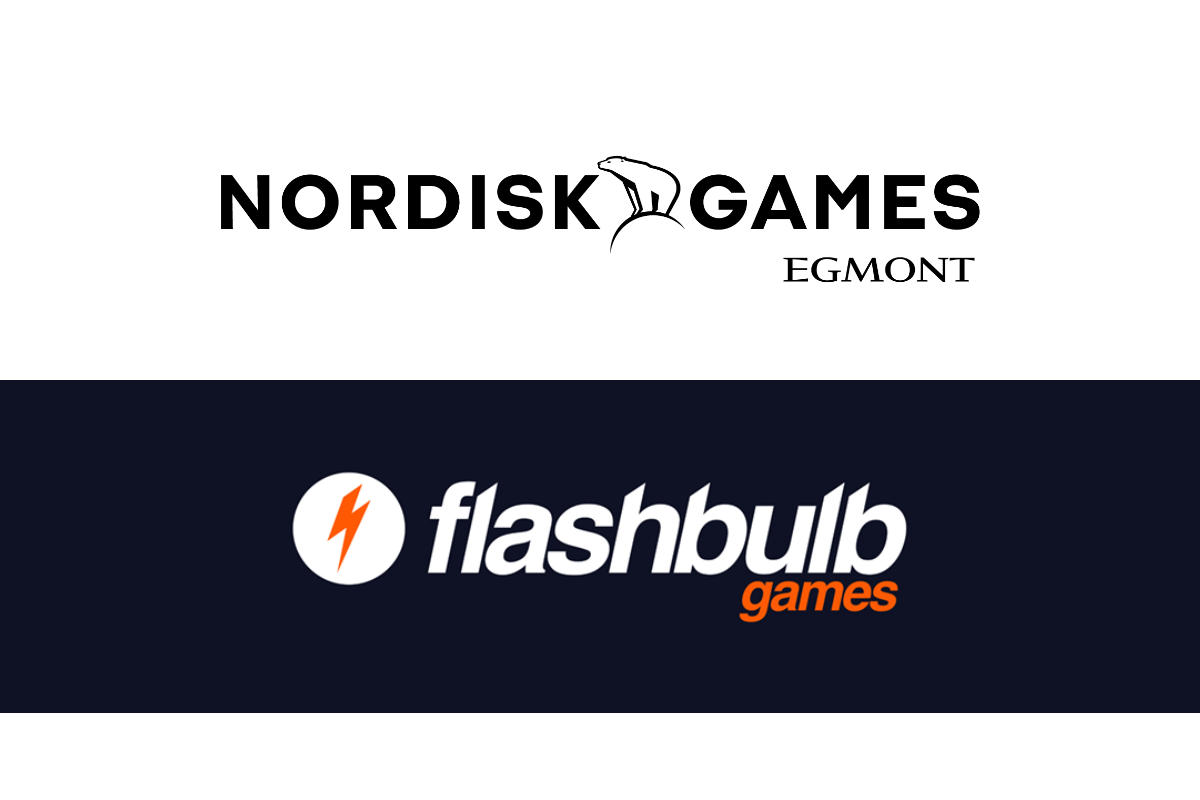 Reading Time:
2
minutes
Nordisk Games acquires 100% of the Danish games studio having previously acquired a minority stake  back in 2017
Copenhagen-based Nordisk Games has acquired the Danish games studio Flashbulb Games, having previously invested 16.5 million DKK in the studio for a 43% stake. Depending on the studio's financial performance in the coming years, the 100% acquisition price can amount to several hundred million DKK.
"Flashbulb is a studio packed with talented and experienced developers, who understand and enjoy the challenge of creating really unique games and turning them into commercial success. Having collaborated really well for the past five years we were keen to increase our involvement, which led to the discussion with the founders to acquire 100% of the studio. We now very much look forward to continuing to work together for many years to come," said Martin Walfisz, Senior Partner at Nordisk Games and chairman of Flashbulb Games.
Flashbulb Games are best known as the creators of Trailmakers, an innovative open-world physics-based game where players can build vehicles through a simple drag and drop system and use them to explore and compete. Its latest game, Rubber Bandits, is a cross-platform multiplayer party game launching on Xbox, Playstation and Steam on December the 2nd. The studio was founded in 2016 by Rune Dittmer, Ole Teglbjærg, Mikkel Thorsted and Lasse Outzen, who had previously worked together at Press Play.
"Nordisk Games were the first to invest in us not long after we founded the studio, and they have always been super-supportive while at the same time being happy to let us dictate the direction of the business. In a way, becoming a full part of Nordisk Games will be no different to our experiences of working with Martin and Sofie on the board, and the rest of the Nordisk Games team. You could say that we have been dating for the last few years, and now we are finally getting married," said Rune Dittmer, Managing Partner & Co-Founder at Flashbulb Games.
Nordisk Games is owned by the entertainment company Nordisk Film, which is a part of Egmont, a leading Nordic media group. In recent years Nordisk Games has built a high growth portfolio of minority and majority-owned game studios that includes Avalanche  Studios Group, Supermassive Games, Star Stable Entertainment and MercurySteam. To date, Nordisk Games has invested more than €200 million in games studios based across Europe, with more than 1,100 talented employees.
Antstream Arcade brings world's largest library of retro games to the Epic Games Store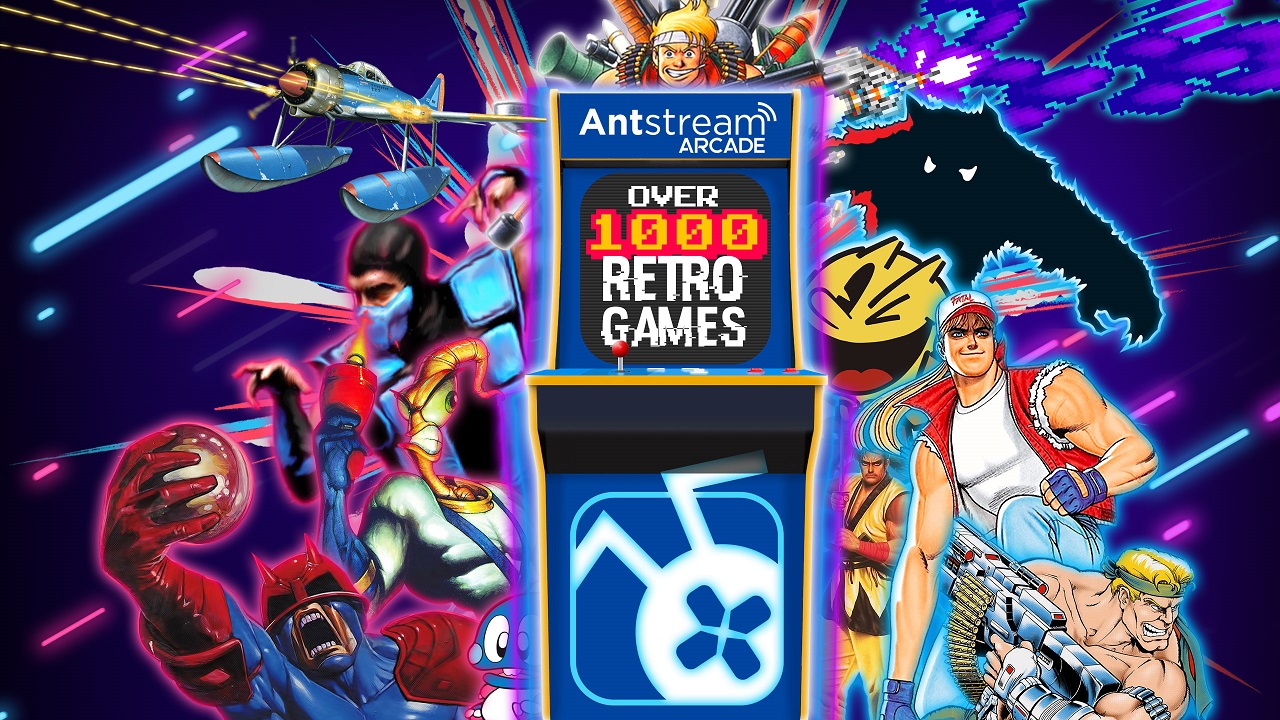 Reading Time:
2
minutes
Global leader in cloud gaming Antstream Arcade launches on the Epic Games Store today, bringing its library of over 1200 games to millions of gamers world-wide. Epic's users will be able to play iconic video games from the arcade era and beyond, for free, through Antstream Arcade's dedicated platform.
The first pure cloud gaming platform to be added to the Epic Games Store, Antstream boasts the largest library of games of any cloud gaming service, with iconic classics including Space Invaders, Pac-Man and Mortal Kombat. Antstream Arcade provides the best way for players to enjoy a huge range of retro and casual games – from definitive classics to obscure curios – for free, with no downloads or microtransactions.
As part of a 7-day offer to welcome new users to the platform, players will receive a free gem pack worth $14.99, which can be used to enter the many tournaments hosted on Antstream Arcade, and unlock new "challenge modes" for some of the best games of the last 40 years. Antstream will also be offering players a discount on its premium ad-free subscription option in December, with further details to be announced soon.
Steve Cottam, CEO at Antstream Arcade, said: "We are on a mission to bring some of the greatest games ever created to a socially connected global community using the latest in streaming technology. Today's launch in the Epic Store is a huge step towards achieving that goal. We're very excited to welcome a brand new audience to the Antstream Arcade platform, and to push the boundaries of what is possible with cloud gaming by making it accessible to everyone. Players can enjoy any of the games on Antstream Arcade for free, on almost any device. With over a thousand titles available and more being added every week, we're confident everyone will be able to find something they enjoy."
Antstream Arcade's library of streamable games includes titles licenced from Disney, Warner Brothers Taito, Atari and Bandai-Namco, as well as a huge range of smaller indie developers and IP owners from across gaming history. Antstream Arcade represents not only the best way for gamers to legally play the games of the past, but also one of the only ways to continually support a game's original creators and rights holders. In addition to providing gaming rights holders with a revenue stream for the use of their content, Antstream delivers a wealth of gameplay data from players allowing game owners to better decide how to shape their franchises for future audiences.