Game ON Mid Sweden Takes Mentorship to the Next Level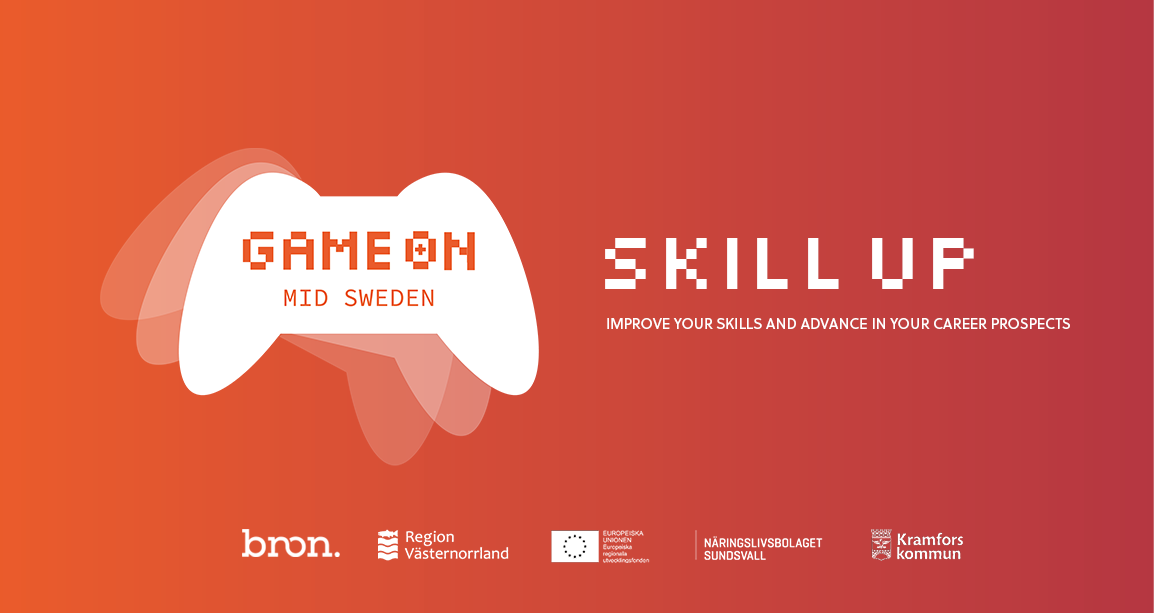 Reading Time:
2
minutes
Innovative Skill-Up Program gets support from leading industry lights from all over the world and big names including Sega, Ubisoft & Dice
Mid Sweden's newest gaming hub, rapidly making its mark on the international stage, today revealed top names from leading global game companies who are flocking to support one of Europe's most exciting upskilling opportunities for prospective game industry employees. Mentors from Ubisoft, Paradox Interactive, and Sega are amongst the first to bring their expertise to Game ON's ambitious Skill-Up participants. The impressive roster of industry mentors continues to grow, offering unparalleled expertise and unique insights to the Game ON programme.
Mentors, including industry giant Ubisoft, will supply invaluable industry insight, feedback, and support throughout the year. With a host of experienced people leading this programme the participants are in a unique position where the mentors can directly advise on all aspects of how to develop a career within the gaming industry, whether that be business development, marketing, pitching, and other key areas for a successful game development strategy.
A large part of the success of Game ON Mid Sweden can be attributed to Patty Toledo, the irrepressible leader of the program who has tapped into her international network to recruit some of the best mentors in the industry: "Mid Sweden is the most up and coming area for the games industry, and to get the support from such innovative companies, on a global scale, to participate in the Skill-Up program amplifies to the rest of the world that mid-Sweden is now on the map", said Toledo.. "The SkillUp program is the most comprehensive program that mid-Sweden has to offer,  consolidating future thriving careers in Sweden's growing games industry, and taking them to the next level."
Game ON is a huge attraction for international participants who are looking for a breath of fresh air after a year of industry turmoil. The beautiful area of Västernorrland offers the perfect place to invest in individual development and contribute to the thriving Swedish economy. This rapidly growing gaming hub will undoubtedly attract participants that recognise the great potential that mid-Sweden has to offer for the gaming industry, and who are determined to gain more knowledge and experience within this $180 billion industry.
With Game ON's new pool of mentors, they have the opportunity to teach and train the future of prospective games industry talent and will contribute enormously to the future of gaming. For candidates, the wealth of knowledge that mentors are looking to pass down is an invaluable opportunity, and undoubtedly an opportunity they will seize with both hands.
Game ON, mid-Sweden's new creative and innovative non-profit project, grew from a desire to make waves within the gaming industry and build tangible opportunities in Vasternorrland. The popular creative hub is forging a name for mid-Sweden in international markets, as mentors are joining from all over the world to provide education, resources, and creatives from within the games industry.  The main objective of the mentors is to advise, provide and inspire the program's participants, catapulting them into success in the gaming sector, and allowing them to thrive within their new areas of expertise.

Dutch Game Awards on Oct 7!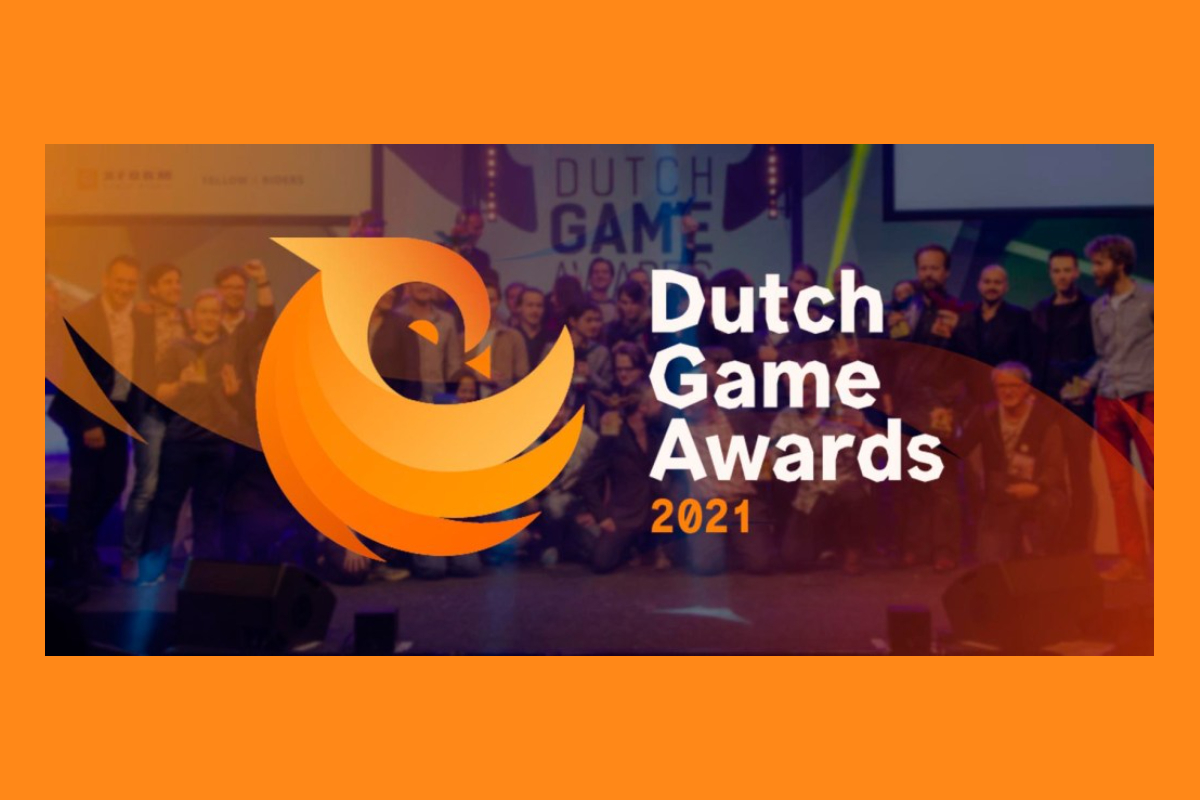 Reading Time:
< 1
minute
The Dutch Game Awards are back! Organized by the Dutch Games Association in collaboration with several volunteers, we present the first official awards for Dutch game developers since 2017.
The Dutch Game Awards will take place on October 7th at Nederlands Instituut voor Beeld en Geluid in Hilversum, and will feature an evening filled with networking opportunities, both on- and offline.
Pixel Federation goes back to Slovakian roots to ramp up its successful CSR strategy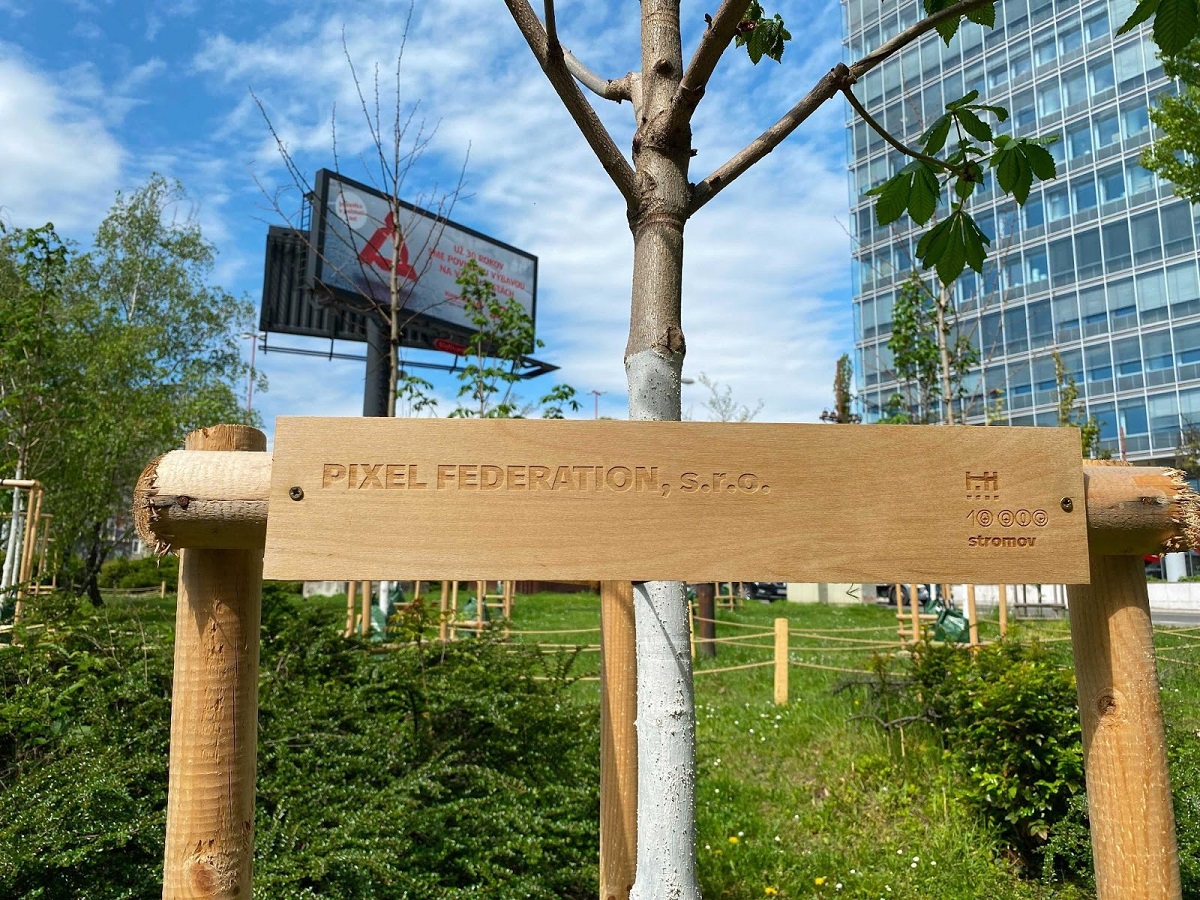 Reading Time:
3
minutes
The largest game developer in Slovakia, Pixel Federation, has spent the last 14 years growing successfully, now boasting a staggering €47.8m annual revenue in 2020 and 120 million loyal players across international markets, however it has also consistently dedicated itself to contributing to Slovakia's development. A strong focus on responsible business strategy has always been key to Pixel Federation's operations and supporting its hometown of Bratislava was core to the CSR. Pixel rose admirably to the challenge of the pandemic, with focus splitting from its long-standing education and innovative development, towards fundraising resources for frontline workers, and now Pixel is adapting its CSR strategy once again, to focus on the environment.
Actively contributing to the green fight swept the games industry last Summer, with initiatives such as Playing for the Planet and Green Game Jams pointing the spotlight onto the impact gamers and respective developers can have on global issues. A sector heavily scrutinised for its environmental footprint and carbon waste, it was an important step for game developers to take towards counteracting their global footprint and joining together to conserve the environment. For Pixel Federation staff and expansive player communities, doing their bit for the planet continues to be a poignant issue and so the company has pledged to dedicate a large portion of its upcoming CSR to a number of environmental projects.
"Education, the environment, culture and sport are still only an appendix on the edge of many Slovakians' understanding of life skills. It's a long-term and unchanged situation in non-strength sectors as they don't have a quick return on investment. We want to ensure that the Slovakia we leave behind is better than the one we were born into," says Co-Founder, CSR Strategy lead and CLO, Lucia Šickova.
Breath of fresh air
Pixel Federation is a company rooted in strong community values, and the call from the players and staff was clear; the environment is key to our greater survival, and a worthwhile and meaningful investment. Rolling up its sleeves to get back to its founding roots, the company chose to collaborate with Bratislava city on the 10,000 trees project, the first 12 of which, planted through this green initiative, already stand proud on Šancova Street in Bratislava.
"I see this activity as a partnership with the city. Our motivation is not personal or corporate PR, our motivation is impact and something that will outlive all of us," comments Co-Founder and former CEO, Šimon Šicko
Alongside dedicating time and funds to the 10,000 trees project, Pixel Federation will also work closely with BROZ (Bratislava Regional Conservation Association) which brings together professional conservationists dedicated to the protection and restoration of rare habitats in the Slovakian mountain range, Little Carpathians. These mountains are victim to extensive felling, often of healthy trees, leaving behind a sparse and barren environment. Funding from Pixel Federation will be used to mark healthy trees for forest rescue and rejuvenation of the local habitat.
With these projects already underway, Lucia is determined that Pixel Federation's support for wider efforts won't be fixed, to allow for spontaneous aid where needed. "Our CSR strategy has always been a combination of long-term, consistent support for the projects we believe in, as well as one-time support for efforts we see as an urgent need. In recent years, we have also supported the Kramáre Hospital, the well-known Red Nose initiative, and focused our efforts to fundraise for frontline workers when the COVID-19 pandemic first hit Slovakia," affirms Lucia.
The results stand firm
At the birth of Pixel Federation's charitable ventures, the main ambition was to raise awareness of gaming and provide opportunities for young people to encourage fostering creativity and innovative skills, a field that Slovakian education at the time did not consider worthwhile.
Pixel's first education project was the Butterfly Effect: a unique and highly valued platform across the nation where successful Slovakian digital companies such as Sygic, Leaf, HubHub and Pixel Federation share their knowledge with young people, and the results are impressive. More than 130 programme graduates have successfully created 22 products and produced four new start-ups full of enthusiastic young talent. With long-term financial support from Pixel Federation, the dedicated people behind Edulienka were able to create a standardized education system that focuses on innovative and comprehensive development of 21st century skills in socially disadvantaged children. Distributed amongst a number of schools in Slovakia, Pixel's time and funds supported this project to ensure the expansion of the first school from 15 to 100 pupils and enabled those from socially disadvantaged families to study.
Pixel Federation also initiated the pandemic driven platform Who will help Slovakia to aid Slovak medical facilities in the face of COVID-19. Together with a number of other parties, Pixel launched a nationwide fundraising project in a record time of just a few days, gaining wider support from several companies including tech giant Amazon, ČSOB Foundation and many others. In total, Who will help Slovakia, headed by Pixel Federation, successfully raised an incredible fund of more than €1.4 million.
There is little doubt that the results Pixel has derived from its dedication to supporting development within Slovakia speak for themselves. The education projects alone have enabled hundreds of students to develop otherwise unattainable life skills and helped transform Slovakia into a gaming industry to be reckoned with.
Pollen VC launches first live lending facility for app and game makers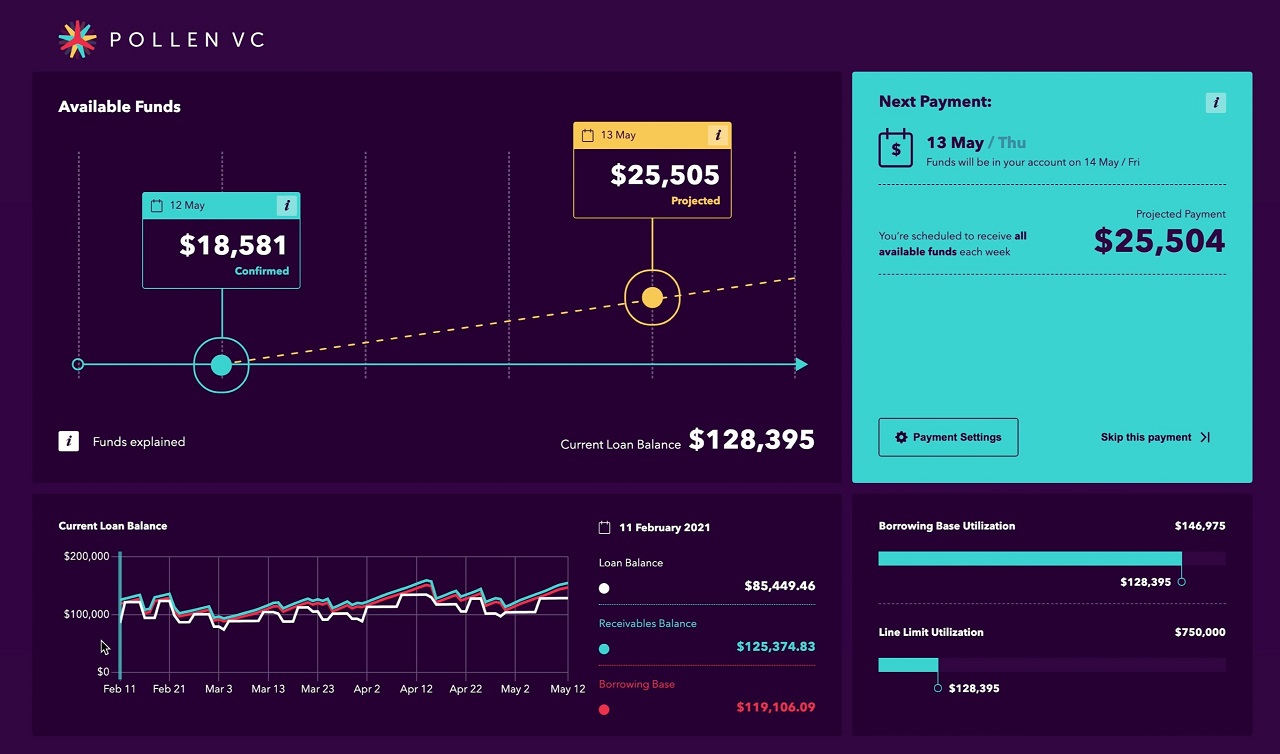 Reading Time:
3
minutes
Fintech lender Pollen VC, a leading provider of credit facilities to app and game developers, has expanded the amount developers can borrow to up to 4x their monthly revenues. Pollen VC's data driven credit models now have a more granular view of how revenue is generated over time, enabling them to expand credit lines based on live performance metrics. Access to additional capital via a transparent revolving credit facility enables developers to supercharge their growth without relying on venture capital or revenue based loans.
In contrast to the increasingly ubiquitous revenue-based lending (RBL) approach, Pollen VC provides a flexible line of credit that is based on a live picture of a developers accounts receivable (AR), plus an estimate of the residual value remaining in live user cohorts. The company had previously provided pure AR financing, but with the addition of the ability to borrow against the value of existing users combined into one simple facility, it's now possible to borrow more via this model than through RBL, and with a much more transparent structure.
App and game developers rely on finance to help them market and promote their products whilst they wait to be paid from the Apple App Store or the Google Play Store. With more than $120Bn being spent on apps and games globally, these businesses face cashflow squeezes on a regular basis. Martin Macmillan, CEO & Founder at Pollen VC commented: "Developer revenue isn't just realised at the point of download, monetization occurs over their consumer's lifetime usage of the app or game. Our ability to base our lending decisions not just on AR, but also now in a developer's existing user base is unique and will be a game changer for the industry. The amount of available credit is recalculated on a daily basis so as marketing performance improves, so the amount available to borrow will grow."
"The revenue-based lending model works well for industries such as SaaS where stable, predictable revenue streams exist. But, in mobile gaming, users can churn much faster, making the model less applicable for the app and gaming sector generally, and opening up both developers and lenders to additional risk if loans can't be repaid. Our "AR plus residual cohort" model is our take on the revenue-based lending model, but built from the ground up for our vertical" added Martin Macmillan.
At the core of Pollen VC's vision is improving the financial literacy of developers. All too often developers rely just on equity financing to fuel their growth and don't consider forms of alternative financing, sometimes needlessly diluting their equity instead of considering more capital efficient funding. Pollen VC has launched a range of resources for the app and game developer community to help them better understand their cash flow, financials and user acquisition metrics. The company's CFO resources page includes a range of free to access calculators, content and templates to help the gaming and app development ecosystem improve their overall level of financial awareness and make more informed financing decisions.
Looking ahead, Martin Macmillan added: "We have worked with hundreds of app and gaming developers since 2014 and the industry has changed radically since the early days. Our new lending approach provides a breath of fresh air to the industry which will enable gaming and app founders to really understand their numbers and enable faster growth and the ability to scale in a capital efficient way. We will provide developers with greater access to capital and financial knowledge to really transform the industry".
Pollen VC provides revolving credit lines to game and app developers to help them scale faster. Their finance works alongside venture capital funding as a non-dilutive complimentary funding source. Application criteria: the business must have one or more live apps on the Apple App Store or Google Play Store, $20,000 – $5,000,000 in monthly revenue and 3 months or more of transaction history in its business bank account.