Nordisk Games acquires Flashbulb Games, creators of Trailmakers, the innovative physics-based, open-world build-em-up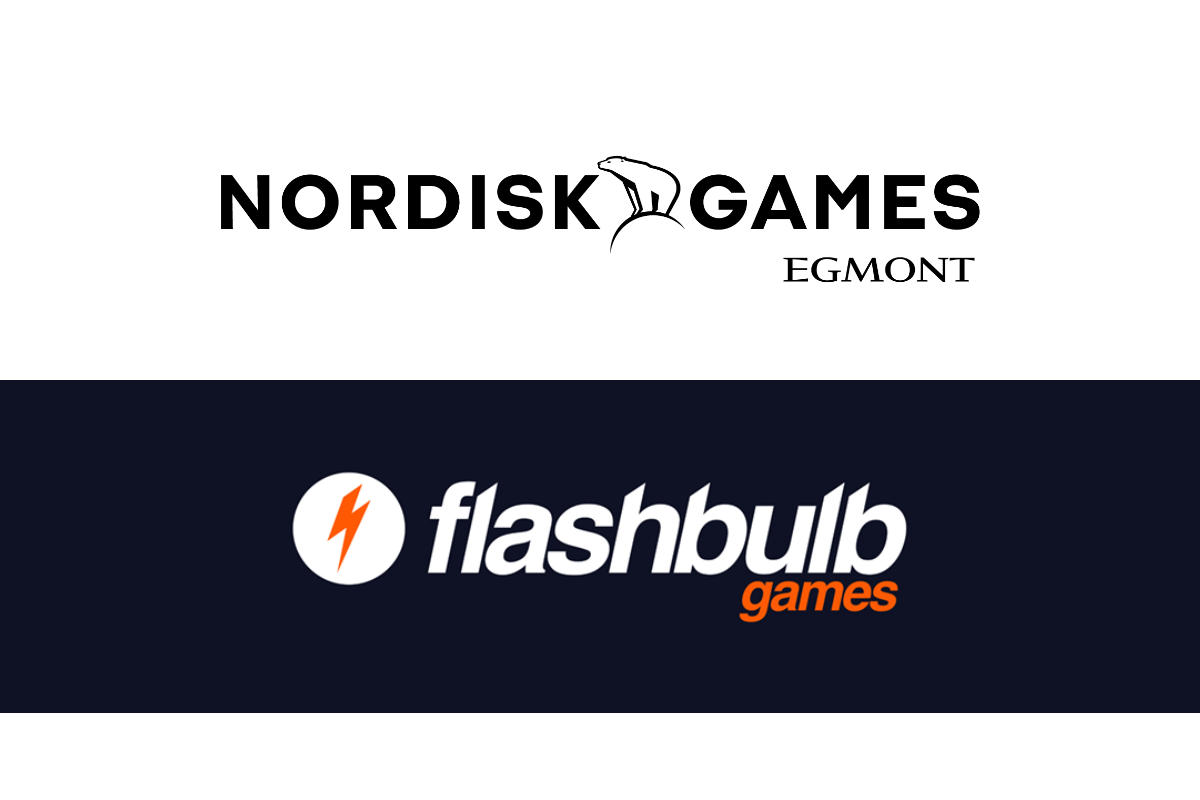 Reading Time:
2
minutes
Nordisk Games acquires 100% of the Danish games studio having previously acquired a minority stake  back in 2017
Copenhagen-based Nordisk Games has acquired the Danish games studio Flashbulb Games, having previously invested 16.5 million DKK in the studio for a 43% stake. Depending on the studio's financial performance in the coming years, the 100% acquisition price can amount to several hundred million DKK.
"Flashbulb is a studio packed with talented and experienced developers, who understand and enjoy the challenge of creating really unique games and turning them into commercial success. Having collaborated really well for the past five years we were keen to increase our involvement, which led to the discussion with the founders to acquire 100% of the studio. We now very much look forward to continuing to work together for many years to come," said Martin Walfisz, Senior Partner at Nordisk Games and chairman of Flashbulb Games.
Flashbulb Games are best known as the creators of Trailmakers, an innovative open-world physics-based game where players can build vehicles through a simple drag and drop system and use them to explore and compete. Its latest game, Rubber Bandits, is a cross-platform multiplayer party game launching on Xbox, Playstation and Steam on December the 2nd. The studio was founded in 2016 by Rune Dittmer, Ole Teglbjærg, Mikkel Thorsted and Lasse Outzen, who had previously worked together at Press Play.
"Nordisk Games were the first to invest in us not long after we founded the studio, and they have always been super-supportive while at the same time being happy to let us dictate the direction of the business. In a way, becoming a full part of Nordisk Games will be no different to our experiences of working with Martin and Sofie on the board, and the rest of the Nordisk Games team. You could say that we have been dating for the last few years, and now we are finally getting married," said Rune Dittmer, Managing Partner & Co-Founder at Flashbulb Games.
Nordisk Games is owned by the entertainment company Nordisk Film, which is a part of Egmont, a leading Nordic media group. In recent years Nordisk Games has built a high growth portfolio of minority and majority-owned game studios that includes Avalanche  Studios Group, Supermassive Games, Star Stable Entertainment and MercurySteam. To date, Nordisk Games has invested more than €200 million in games studios based across Europe, with more than 1,100 talented employees.

Raptor PR wins trio of clients across gaming, metaverse & NFT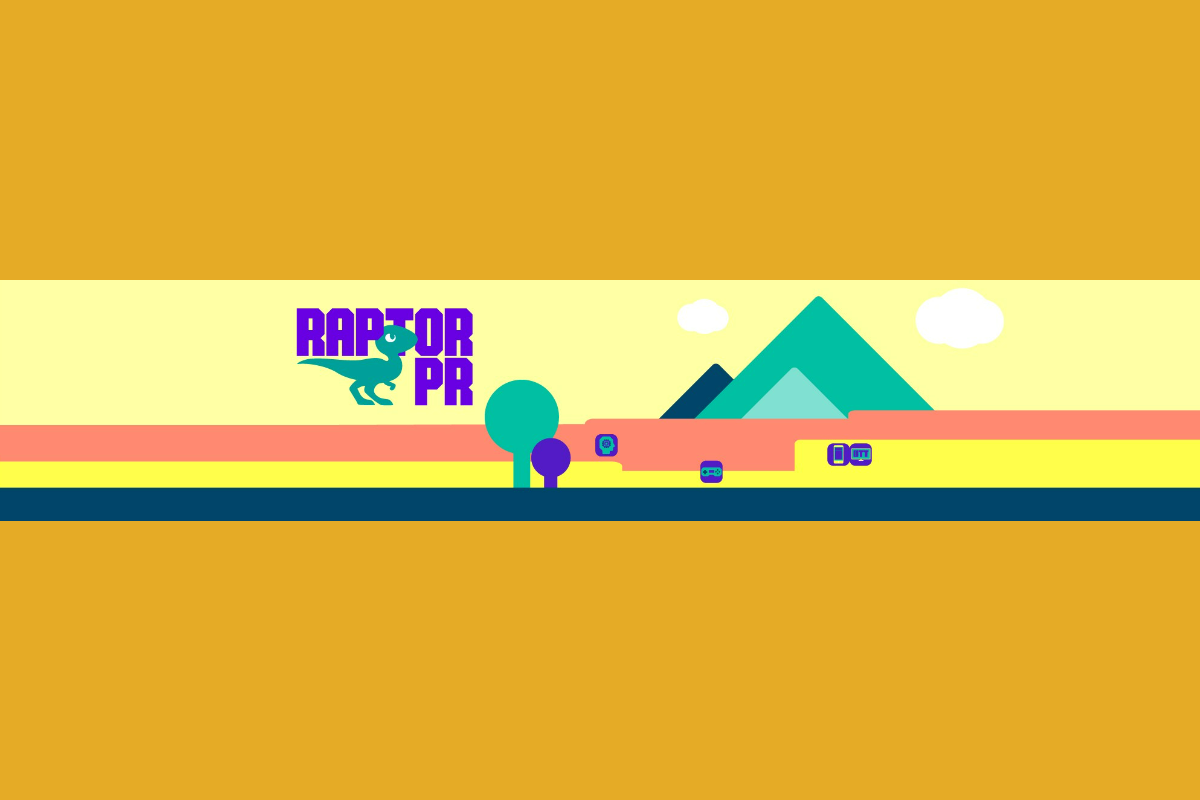 Reading Time:
3
minutes
Raptor PR – the digital communications agency for video games, media and metaverse brands – is kicking off 2022 in style with a trio of new industry-leading clients:
Dubit – a renowned games studio, developer of virtual worlds and creator of branded metaverse content such as esports, concerts and fashion shows;

Gismart – a developer and publisher of app store topping mobile games and entertainment apps which recently reached the one billion downloads milestone;

Fancy Bears – a PFP (personal profile picture) NFT metaverse project.
Rana Rahman, Founder and MD of Raptor PR, commented:
"Raptor PR is at the bleeding intersection of video gaming, media and the metaverse – which are the recession-proof, high growth tech industries of the next decade and beyond. Having witnessed the chaos of the early days of the internet, Raptor PR is wholly committed to creating hyper-targeted fame for ambitious tech clients who are imbued with authenticity and integrity at every touch point."
In December 2021, Raptor PR worked with Dubit to announce the studio's $8M USD funding. Dubit is a bonafide world leader in creating experiences in virtual worlds such as Roblox, which has 50 million daily users. Raptor PR is developing a laser-focused communications campaign to further establish Dubit's position as the gateway for brands looking to enter the metaverse today, targeting tier one video gaming, media, advertising, business and technology vertical media channels.
Matthew Warneford, CEO and Co-founder of Dubit, commented:
"Team Raptor offers Dubit and its associated brands a unique mix of senior and diverse industry talent, and extensive experience in b2b communications in online gaming, advertising, business, technology and Web3. They're an agency expressly built to support companies like Dubit, because high quality coverage in the right places has a proven and meaningful impact on business outcomes."
Raptor PR will further consolidate Gismart's reputation as a world-class developer and publisher of hit mobile gaming and lifestyle apps. Team Raptor is leading on global communications messaging, positioning and thought leadership strategy, helping to directly influence Gismart's ambitious growth strategy for 2022, targeting a diverse array of stakeholders including entrepreneurs, developers, publishers, gamers and lifestyle audiences.
Lana Meisak, VP, Business Development and Marketing at Gismart, commented:
"Once again, we're pleased to be picking up communications strategy and tactical activation with 'Rana Raptor' and his talented team, as they have a clear track record for success in gaming and tech industries. The nerdy team of Raptors has already hit the ground running during January 2022, and we can't wait to see how the year unfolds with this dream team of comms pros."
Completing its roaring start to the year, Raptor PR will also turn its attention to the nascent PFP NFT industry by raising awareness of Fancy Bears – the latest project from Polish metaverse platform, Fanadise. The limited edition Fancy Bears NFT collection sold out in just eight minutes in its pre-sale with holders benefiting from a range of incentives from personalised merchandise, profit-shares from its DAO Fund, events, prize draws and exclusive NFTs from ambassadors such as Jay Alvarez and Floyd Mayweather. Raptor PR will drive the project's positioning as the European version of the Bored Ape Yacht Club, boosting the resale value and highlighting the benefits for holders.
Bartek Sibiga, Co-founder of Fanadise and Fancy Bears Metaverse added:
"The Metaverse and PFP NFT market are exploding right now and we knew we needed to capitalise on these opportunities. As a start up we work at speed and so it's important to have an agency team that can work at our pace, spot great opportunities, pivot and act with autonomy. We know that Raptor has a great reputation for building tech brands that are constantly innovating and so they are a great fit for us."
Mortal Online 2 – Out Now!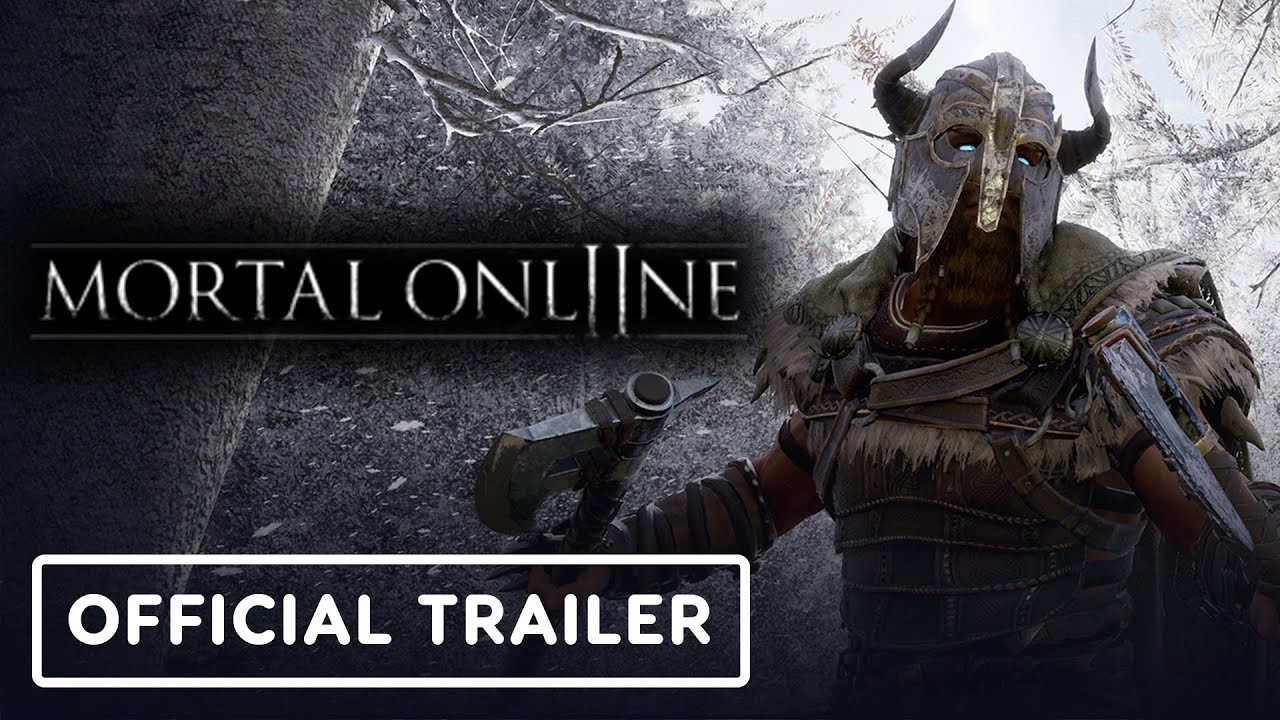 Reading Time:
2
minutes
Star Vault's hardcore sandbox MMO hits full release as Day 1 Patch breathes life into its Massive Open World
Star Vault are thrilled to announce that Mortal Online 2 launched yesterday! The result of over a decade of continuous development, Mortal Online 2 is a hardcore first person sandbox MMORPG like no other. Brimming with deep crafting, role playing and combat systems to master, and a massive open world to master them in, you are now free to stake your claim in the reborn world of Nave and choose your legacy!
Day 1 Patch Contents
After a series of patches that included a fully blown housing system, a fishing system in all rivers and lakes, new creatures, bosses, dungeons and a personal journal recording your adventures in the open world – the Day 1 Patch is here. Featuring massive bosses, detailed face customization, more dungeons, more fauna, Draconigena Armatus and a boat load of hidden secrets, Nave has never been more alive.
Survive on Skill 
The entire world of Nave is an open PvP and PvE space, and at over 6 times the playable area of the original Mortal Online, there's room to run but not to hide. Battle the living open world around you as well as other players in skill-based real-time combat that players have loved for the last decade.
Stake Your Claim
Mortal Online 2's house building system let's players construct and decorate their own houses in the open world where they can shelter from the elements and rest after a hard day's adventuring. But beware, your keep isn't safe from unannounced visits by Nave's savage wildlife and other players, so keep your allies close and protect your plot.
Choose Your Legacy
Become a master fisherman, crafter, fighter, spell caster or anything in between. Mortal Online 2's intricate and deep skill systems let players choose a huge number of paths from a vast set of possible skill combinations, enabling you to play the role you want and stamp your legacy onto the world of Nave.
Spinmatic Releases Balloon Run in Collaboration with Macaw Gaming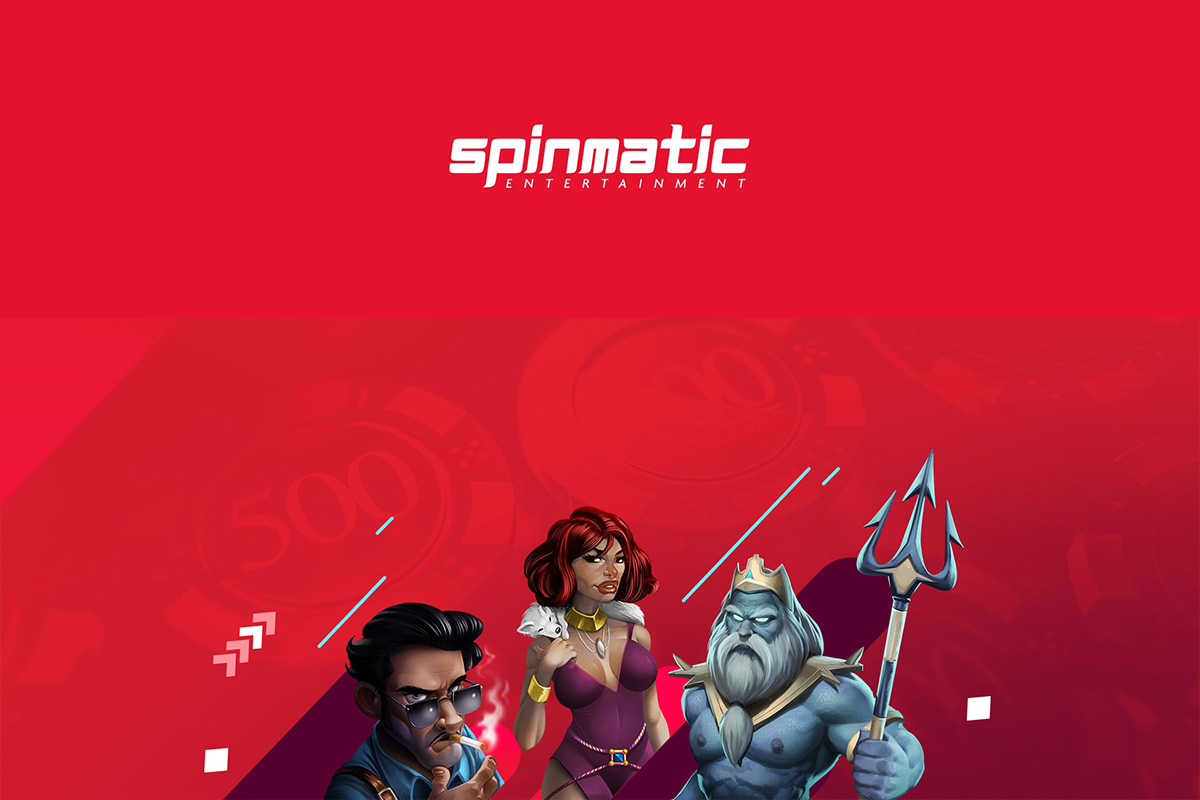 Reading Time:
< 1
minute
Spinmatic, a leading developer and supplier of premium casino games, has released Balloon Run, a Crash game produced in collaboration with Macaw Gaming.
"We were thrilled to join forces with such professionals and industry leaders like Spinmatic on our Crash game project Balloon Run. It was quite a journey, which helped both sides to align their goals, exchange experiences and knowledge and come up with a game for which we are sure will give a lot of enjoyment to players around the world," Stefan Milovanovic, Novateq and Macaw Gaming Head of Business Development, said.
"Today is a great day for Spinmatic, which continues to diversify its product portfolio with this Crash game. I want to thank Macaw Gaming for their help developing such a thrilling game. I'm sure it's going to be a huge success," Norbert Mathies, Managing Director of Spinmatic, said.
Balloon Run is a fast-paced Crash game in which players have to cash out before the hot air balloon explodes. It is all about timing, as the longer they wait, the higher their prizes will be.
Considered as provably fair and inspired by hot air balloon rides, it gives players control over their wins, as they can take their winnings any time before the balloon explodes. Aside from that, players will be able to chat between themselves as well as check leaderboards and bets history.
The game has an RTP of 95.01% and features like Multiple Bet, Auto Cashout, Lobby Chat, Winner Rankings, Lobby Bets and Round History.