Exclusive Q&A with Alex Shybanov, Senior Sales Manager for CEE Region/PandaScore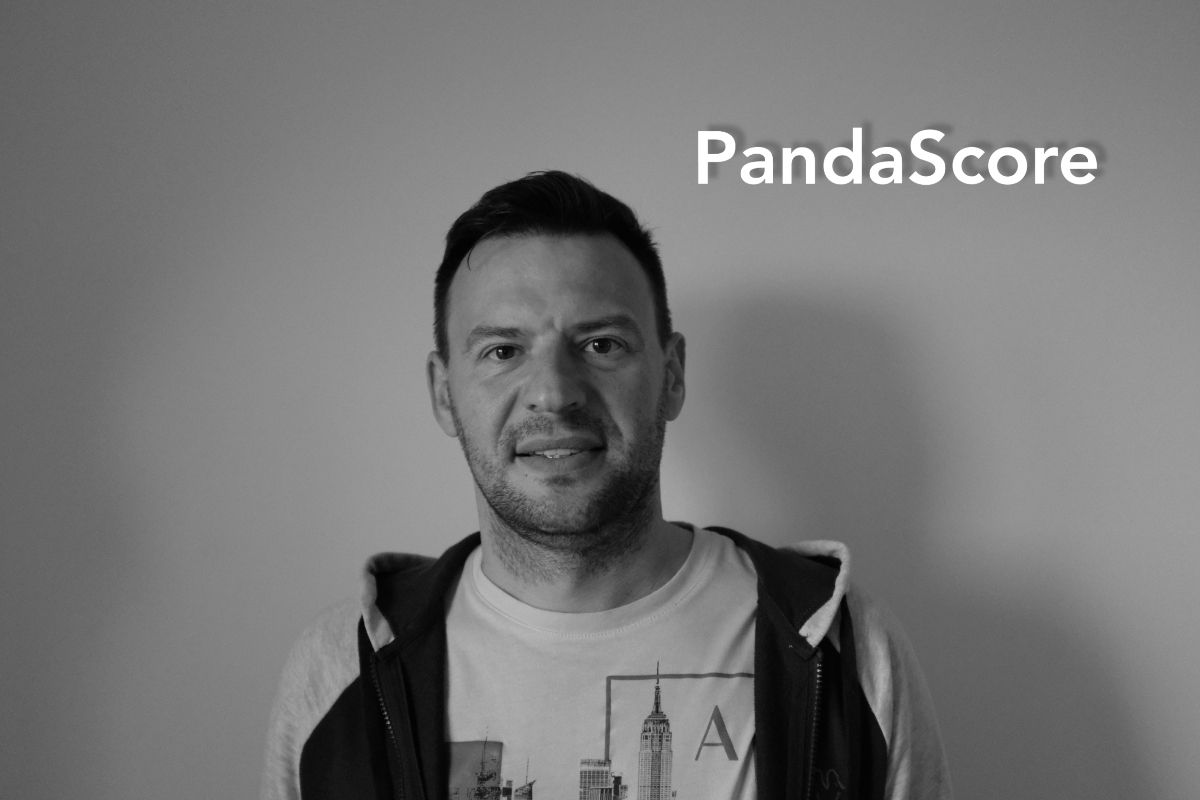 Reading Time:
4
minutes
What is the difference between PandaScore and big suppliers? 
The biggest difference is that we're solely focused on esports whereas a lot of the bigger suppliers concentrated on traditional sports. For PandaScore esports is the only priority. We're also fast and agile – we can implement new products and features incredibly quickly allowing our partners to leverage the fast-growing nature of the sector.
Another major difference is the data-led approach we take. We combine this with AI, our own trading models and a team of highly skilled traders which allows us to present one of the best esports betting products in the market.
Our trading models are worth highlighting as this is what really sets us apart. They're fully automated and cover all of the sports that we have. In comparison, most of the big suppliers are still using manual or semi-manual models.
Finally, the number of markets we offer and our uptime (the percentage of time that lines are open and available for players to place bets) is unrivalled. We are also open to feedback and regularly work with our partners to implement new tools and features.
This enables us to satisfy their individual needs and continually improve performance, something that the big providers cannot offer especially if esports is not considered a priority for them.
What do you have to say about the esports market in Central & Eastern Europe?
It is fast-growing, for sure, and is really well developed when compared with other European regions and markets like the UK. In fact, across CEE esports is often among the top five bets on sports in terms of revenues and turnover.
What is driving this? Several factors but in particular there are some really strong teams that are based out of CEE countries. This includes Na'Vi (CS:GO) and Team Spirit (Dota 2) – 2021 TI champions. This has helped to elevate the popularity of esports across the region.
To bet on esports, you really have to play esports and CEE is a big market in terms of the number of players that play video games. This in turn helps to drive esports engagement and betting on esports as there is a larger pool of consumers that understand how it all works.
What is interesting is the popularity of certain games in CEE, which differs from other European markets. CS:GO is by far the most popular game to play, with Dota 2 number two across the market. But globally, League of Legends is the most popular.
Why is your trading solution specifically suited for the CEE market?
There are several key reasons why PandaScore is perfectly suited for operators targeting the CEE market. The first is our local coverage; we offer odds and markets on all local tournaments across the region including in Poland, the Czech Republic and Russia.
Next, our data-driven approach and unique models allows us to achieve the best uptime. For CS:GO uptime levels are in excess of 90% and with Dota 2 it is 75%. This is between 20-25% more than our rivals which means our partners can offer their players more betting opportunities.
This is achieved via our automated models and not having to change the lines manually. With players able to bet 25% more during the game, this is a major value driver for operators. This is only set to become more significant with the continued growth of live esports betting.
Finally, we have comprehensive margin management, and this is important for operators targeting the region because esports bettors are sophisticated. They are not recreational players and have a deep understanding of how games work and the betting options available to them.
Our partners can set different margins across a range of factors such as pre-match, live, games, markets, and more.
This allows them to maximise their margin but also run promotions around particular games and markets, lowering the odds to make them more attractive on a specific game and then setting a higher margin on second and third-tier games to balance this off. 
How do you balance this approach for your partner operators, who may have different needs?
Our trading dashboard has been designed to put the power in an operator's hands. Their traders can manage everything from booking (such as by game, tournament tier, automated) to margin management (possibility to set different margins for different games, markets, tournaments) and more.We have many different markets, especially for live betting. For CS:GO, for instance, we have 60 pre-match markets and 24 live markets.
As an example, we have recently rolled out player markets for total kills over/under. This allows operators to increase revenues by offering markets on specific players and teams that are popular in that region or market. And it's becoming more and more popular.
What are PandaScore's goals for 2022 and esports?
Esports will continue on its rapid growth trajectory. It is already in the top five sports in some markets and I believe this will become the case in more and more regions in 2022. Offline tournaments are also returning which will be a further catalyst for growth.
Regarding PandaScore, we will continue to increase the scale and scope of our coverage and particularly when it comes to local coverage. This will be driven in part by cooperating with local tournaments and securing additional data partnerships.
We will keep building out our market and product offerings – player markets have launched with CS:GO but we plan to extend this to other games such as Dota 2. We are also working on offering multiples for specific games with a bet builder feature also in the works.
2022 is set to be another breakthrough year for esports and esports betting, and as always PandaScore will be at the cutting edge of this incredible sector.

MTG Sells ESL Gaming to Savvy Gaming Group for $1.05 Billion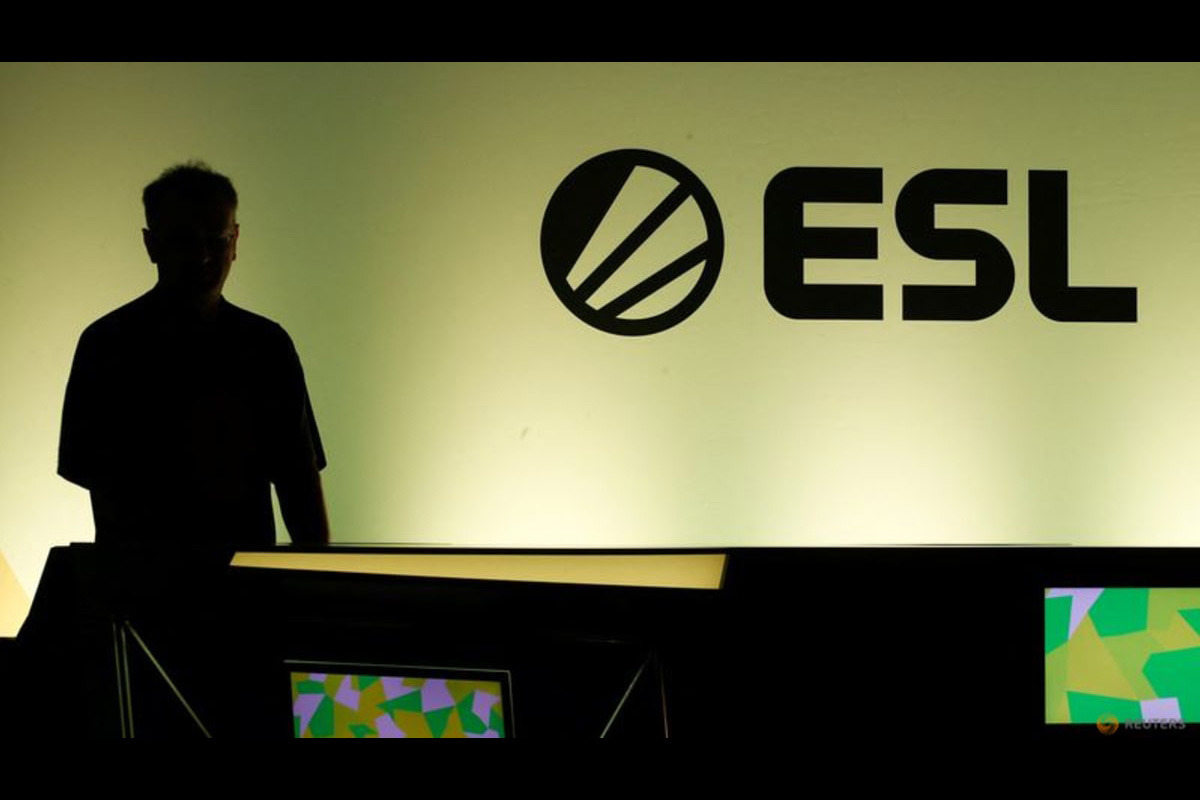 Reading Time:
< 1
minute
Swedish esports and gaming firm MTG has agreed to sell ESL Gaming to Saudi-backed Savvy Gaming Group at an enterprise value of $1.05 billion.
MTG, which owns 91.46% of ESL Gaming, corresponding to $960 million, said it was expecting net proceeds of around $875 million from the deal, including transaction-related costs.
It added that it would return at least 40% of the proceeds to shareholders, while using the rest to strengthen its position in the global gaming market, and continue its "buy and build strategy".
"Following the transaction, MTG will focus fully on accelerating growth in its pure-play gaming business," MTG, which has a market cap of around 9.76 billion crowns ($1.05 billion), said in a statement.
MTG, which bought ESL and DreamHack in 2015 and merged them under the name ESL Gaming, has acquired several gaming companies in the past year, including Hutch Games and Ninja Kiwi.
It added that Savvy Group, which is backed by the Saudi Arabian government's Public Investment Fund, was also buying tech platform FACEIT to merge the two companies into a global gaming platform.
HORIZON UNION ENTERS APEX LEGENDS SPACE WITH ACQUISITION OF ESPORTS TEAM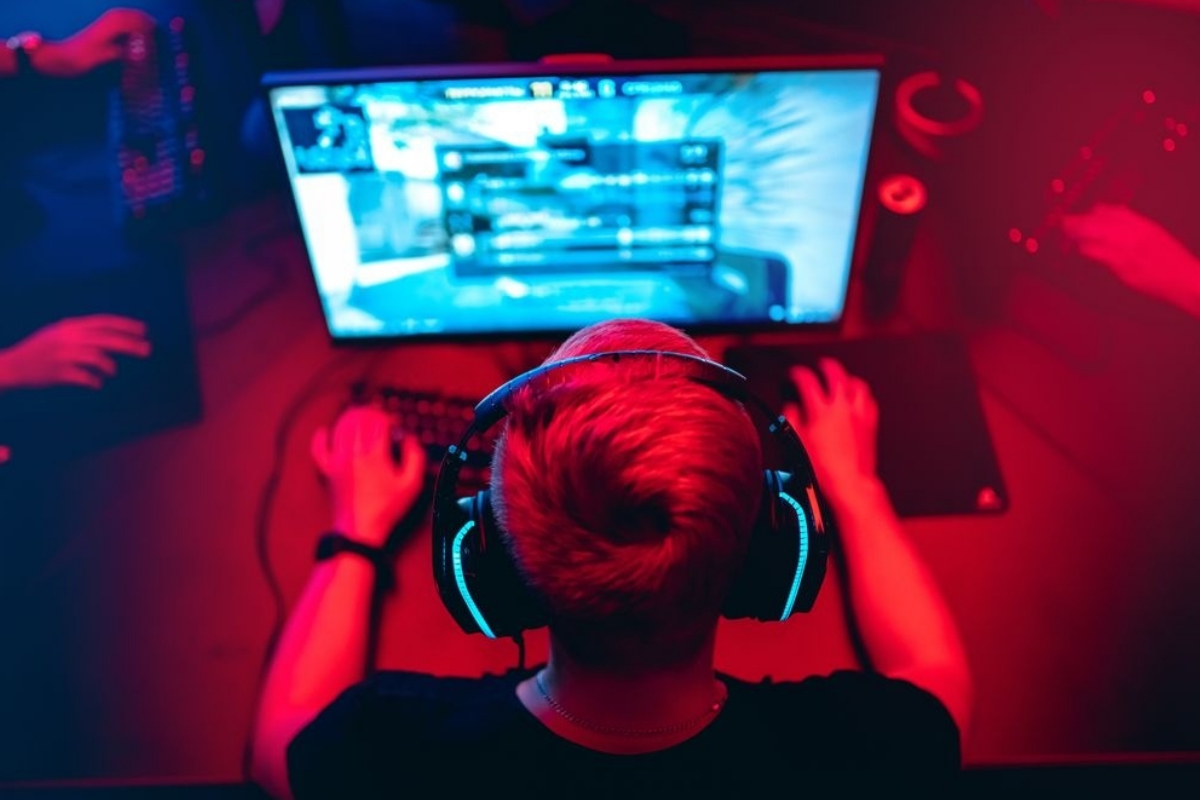 Reading Time:
2
minutes
GAMING and content organisation, Horizon Union, has unveiled its entry into APEX Legends through the acquisition of European esports team, Top Dogs.
Competing in the highest level of competitive APEX, the APEX Legends Global Series (ALGS) league, Horizon Union will be represented by players Ruabbe, Mimu and ZeroNothing, who have competed for the likes of G2 Esports, Obey Alliance and ENCE.
Top Dogs, which will now be branded under the name Horizon and powered by UFO Gaming, will be competing in the playoffs of the ALGS on 22 January 2022, after qualifying in the ALGS Split 1  League in December 2021.
Speaking on joining Horizon Union Ruabbe, captain of the Horizon team, said: "Mimu, ZeroNothing and myself have been continuously pushing expectations as a team and are super happy and excited to be joining Horizon Union. Having been given such an opportunity with a leading organisation, we are ready to achieve great things with Horizon throughout 2022."
The move to APEX further signals Horizon Union's commitment to entering the esports space following the news of its partnership with decentralised social gaming platform, UFO Gaming, in late 2021. The partnership will see both organisations expand brand affinity in the gaming sphere, with a particular focus on esports.
Will Mollett, co-founder and talent and partnerships lead at Horizon Union, said: "Horizon's movement into the highest level of APEX is merely a testament to our vision for the brand, with the acquisition of a fantastic EU team, Top Dogs.
"With this spearheading our esports efforts, we could not be happier to be working with a trio of like-minded individuals, hungry for success."
Kieran Wood, co-founder and operations and commercial lead at Horizon Union, added: "Esports has always been an element of Horizon that we've kept close to our heart as the brand scaled. The collective drive to compete at the highest level is a goal that the entire team shares and seeks to achieve with our esports launch.
"Our first steps with Apex Legends is a sign of intent and a nod to what's to come with Horizon throughout 2022 and we couldn't be more excited for this venture to begin."
Founded by Kieran Wood and Will Mollett in 2017, Horizon has grown to house over 35 creators who drive and deliver content via an always-on strategy. Working alongside global brands such as UFO Gaming, GFUEL, Boost Gaming, and ChampionUS, the organisation operates on the core principles of working closely with creators to provide strategic business value, within various verticals in the gaming world.
WePlay Holding teams up with ISDE to provide an esports educational program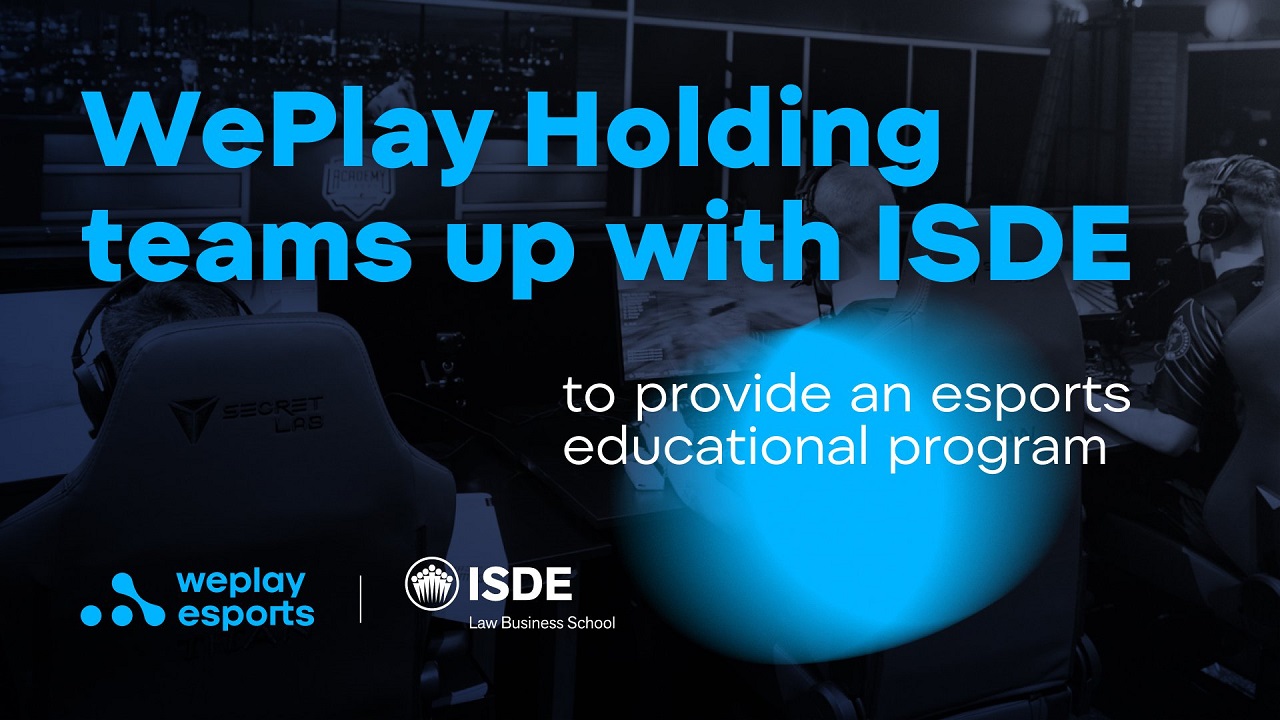 Reading Time:
2
minutes
The WePlay Holding esports group entered into a partnership with ISDE Law Business School to offer a new Esports Business ISDE Master's degree program. To contribute to the training of future esports industry professionals, WePlay Holding will provide its experts to ISDE as guest professors and invite students for unpaid internships.
ISDE Spanish University Center, founded by world-leading law firms, uses a practical methodology to train and teach its students. Adopting a hands-on approach, ISDE invites professionals from various industries and offers internships from the first year.
As experts in the esports sector, WePlay Holding supports the new Esports Business ISDE Master's degree course within an annual partnership. Besides teaching students the basics of esports, WePlay Holding will invite some of them to join the team for 3–6 months to work on real-life cases.
Esports is much more than an entertainment industry sector — it's also highly technological. Therefore, to develop the industry further, esports needs professionals who can tell the difference between a traditional publisher's business model and a mobile one, build a digital strategy, understand the ins and outs of content production, etc. The Esports Business ISDE Master program aims to transmit to students this knowledge, allowing them to contribute to esports after graduation.
"WePlay Holding seizes every opportunity to support the development of esports, especially when it comes to education. We are looking forward to the start of the course and are ready to make every effort to nurture the future aces of the industry," says Oleh Humeniuk, CEO of the WePlay Holding esports group.
"In esports as any other field, something more than talent and vocation is needed. Training and study are important to stand out. Not any training, not with anyone. You need to be trained by the best with the most appropriate method. ISDE and WePlay Holding are going to provide it, only to those who really want to make out of the esports business their living and turn their Passion into a Career,"
 shares 
Alejandro Martín
, Head of Admissions Department at ISDE.
The ISDE program isn't the first educational project for WePlay Holding. In 2021, WePlay Esports, the flagship company of WePlay Holding, jointly with Kyiv National I.K. Karpenko-Kary Theater, Cinema, and Television University, launched the Computer Graphics Film Director course.
Esports education programs channel the fans' creativity and enthusiasm into a vocation. WePlay Holding prides itself on the opportunity to support initiatives that popularize esports and develop the industry with the help of up-and-coming talents.