The best sports to bet on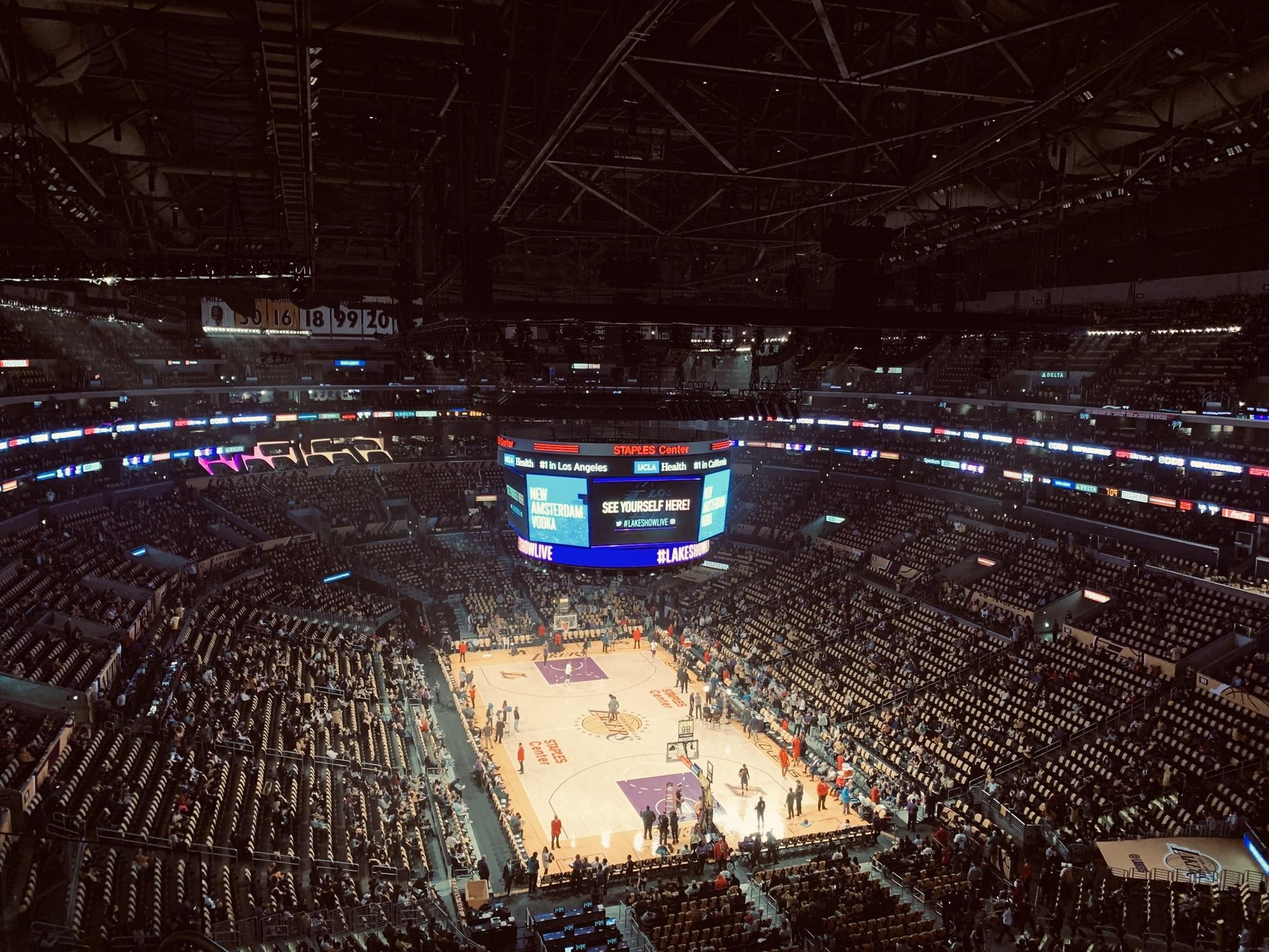 Reading Time:
3
minutes
There are dozens of sports in the world, and you can bet on most of them now. If you open a bookmaker's app, you'll be confused by the number of sports, championships, numbers, and odds. So which one to choose?
Suppose you read the bookmaker's review of LV BET at https://bookmaker-ratings.com/review/lv-bet-bookmaker-review-rules-support-sign-up-free-bets-site/ and decided to choose it. Every bookmaker offers betting on at least a few primary sports. First question: which to bet on, individual or team?
There is a perception among newcomers that it is much easier to bet on individual sports. It is believed that it is easier to study one athlete than the whole team. Let us tell you right away that this is a delusion.
It should be noted that, on the one hand, it is indeed easier to analyze one player than an entire football team. But on the other hand, in singles sports, every little detail is much more important. In any team sport, if a player gets injured or is not feeling well, he will simply be replaced. In an individual sport, this is impossible.
Football
This sport is the most popular in the world and therefore the most recommended for betting. The main advantage is a large number of national and international tournaments, about which a lot of information can be gathered. The bookmakers lower the margin on top matches, and that's all you need: the less the bookmaker takes a percentage of each bet, the more you have left at a distance.
The main disadvantage lies in the same place. If you watch a lot of football, imagine how much of it is watched by the analysts at the betting shop. You're unlikely to find odds that are too good to be true. Besides, for a complete analysis, you need to study the fitness of each team's player, which is as many as 22 people, not counting substitutes.
Tennis
The good thing about tennis is that you will always find a match to bet on. Tennis tournaments take place all year round. As you are reading this article, someone is probably playing tennis somewhere. The best way to bet on this sport is to bet live. Athletes often take the lead from each other during the game, so you can bet back and make a profit on any outcome of the game.
The disadvantages of betting on tennis are connected with the typical disadvantages of individual sports. You can be 100% sure that Djokovic will win, while he will feel too hot or the sneakers will disturb the athlete. The outcome is too dependent on the mood and fitness of one player.
Basketball and hockey
The good thing about basketball and hockey is that they are played more regularly than football, where most games are played at the weekend. Each team has 2-4 games per week. Big statistical base. Another plus is the quality video broadcasts. You can watch the game live and adjust your bets according to what you see. Also, there are frequent comebacks here, and you can detect the odds.
Cons: Not many tournaments to bet. For NBA and NHL matches, bookmakers compile wide spreads with a wide range of bets and odds, but there are simply no comparable competitions to them.
You will have to bet on the Euroleague and KHL or wait for international tournaments. Another drawback is that it's seasonal. Hockey and basketball tournaments have a break of several months, during which you will have to wait.
American football
Pros: high odds, big betting limits, lots of information on teams, players and different statistical materials. Also, in the NFL every team can win or lose, so there is a lot to bet on.
Cons: you can basically only bet on the NFL, in which most matches will be played one or two days a week, and then you have to wait again.

Gaming Americas Weekly Roundup – May 16-22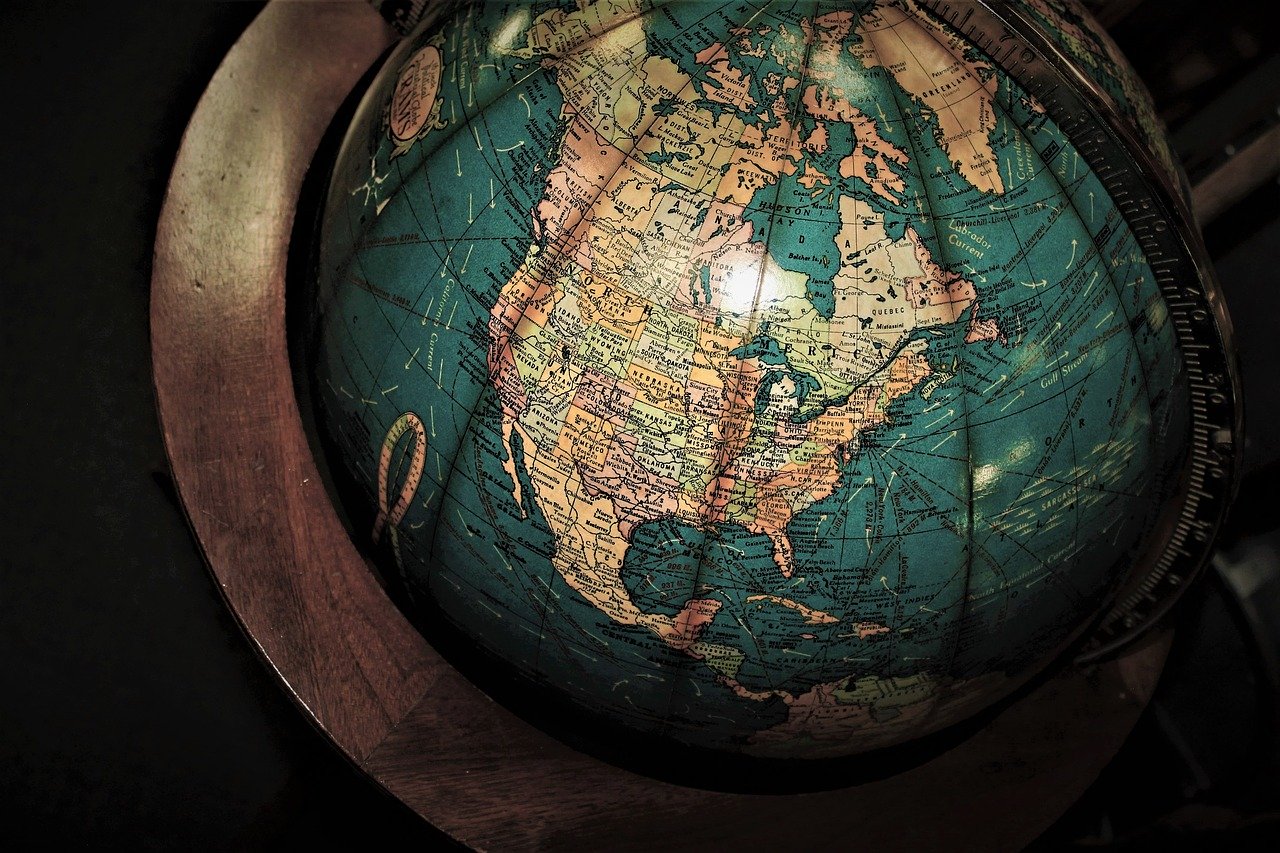 Reading Time:
2
minutes
Welcome to our weekly roundup of American gambling news again! Here, we are going through the weekly highlights of the American gambling industry which include the latest news, new partnerships and new appointments. Read on and get updated.
Latest News
Galaxy Gaming has launched Triton Casino Systems, a brand-new table game progressive operating system. Triton Casino Systems has refined what made its precursor, Bonus Jackpot System, successful and adds a wealth of new features to enhance the casino floor.
Codere Online has released its financial results for the first quarter of 2022. The multinational gaming firm posted revenues of $304.8m which represents a recovery of 83% of total revenues before the pandemic hit.
Hard Rock Digital has announced the expansion of Hard Rock Sportsbook to Virginia, with its mobile app now live and a retail sportsbook scheduled to open in July at the Bristol Casino – Future Home of Hard Rock. The mobile app provides fans ages 21 and over with access to bets across major sporting events, innovative promotions and best-in-class customer support.
MGM Resorts International has announced the closing of its transaction with Blackstone to acquire the operations of The Cosmopolitan of Las Vegas (The Cosmopolitan) for cash consideration of $1.625 billion.
TAPPP and BetMGM announced an expansion of BetMGM's gift card distribution network. The number of stores carrying BetMGM prepaid cards will roughly double from around 6000 to more than 12,000 in the current quarter.
Global Payments Gaming Solutions has announced that Saracen Casino Resort in Pine Bluff, Arkansas, has selected its igaming solutions for its new sports betting app, BetSaracen.
Chewelah Casino in Washington has selected OPTX platform for its marketing products.
DraftKings has launched its online sportsbook and online casino products in the Canadian province of Ontario.
Partnerships
Casino Arizona and its sister property Talking Stick Resort will be the official casino and resort partner for the Arizona Diamondbacks under a new partnership between the D-backs and the Salt River Pima-Maricopa Indian Community, which owns the two locations.
Paysafe has entered into a new partnership with Strive Gaming, an advanced player account management (PAM) platform designed for the multi-state requirements of online operators in the North American market.
Butler National Corporation, through its wholly-owned subsidiary that manages Boot Hill Casino & Resort in Dodge City, Kansas, has entered into an agreement with DraftKings and Bally's Corporation to provide sports wagering in Kansas.
Accertify Inc has announced a partnership with Hard Rock Digital to protect its mobile sports betting platform from fraud. Accertify will protect customers' accounts and personal information, prevent fraudulent activity and manage chargebacks, while minimising friction for users of the Hard Rock Sportsbook mobile app.
New Appointments
AviaGames, creator of the award-winning "Bingo Tour" app and Pocket7Games social competition platform, has appointed Jiangbo Tian as Director of Data Intelligence.
SCCG Management Founder and CEO, Stephen Crystal, has announced that Jenny McLauchlan has joined the Las Vegas office as their Legal Compliance and Regulatory Advisor.
FanDuel Group has announced that it has appointed Asaf Noifeld as Managing Director, Casino. In the newly created role, Noifeld will be responsible for oversight of FanDuel Group's online casino business.
Stephen Richardson, Chief Administrative and Compliance Officer at Scientific Games, has been appointed to the National Technology Security Coalition's (NTSC) Board of Directors.
CreedRoomz introduces a new show game called Richie Roulette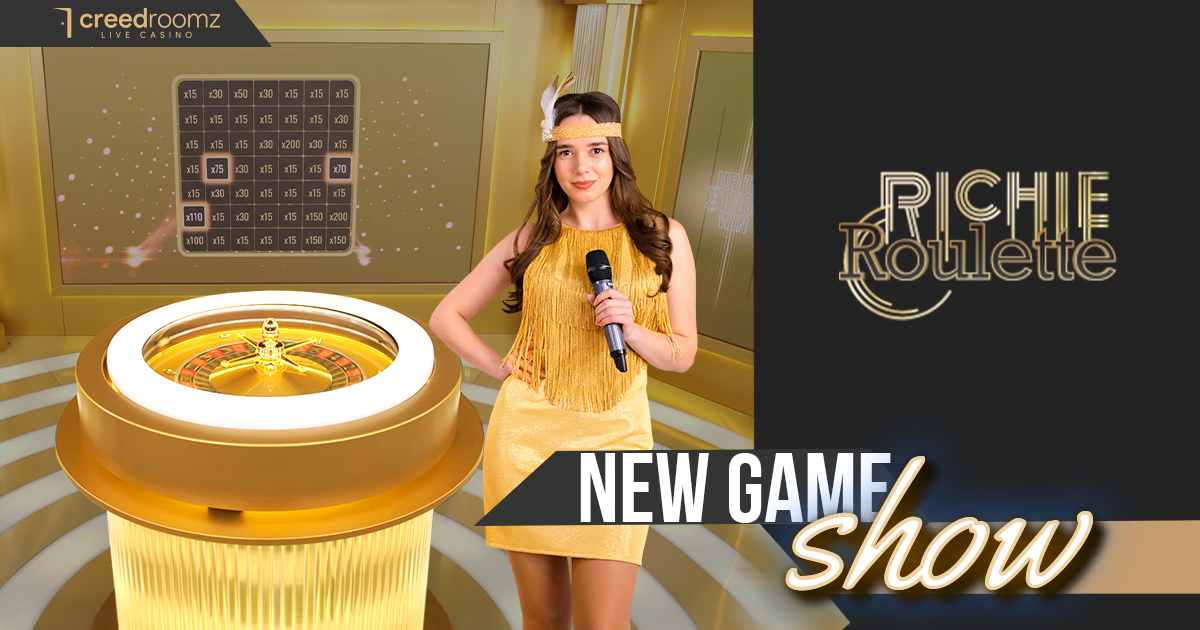 Reading Time:
< 1
minute
Adding new excitement to the industry, CreedRoomz by BetConstruct is presenting a new twist on standard roulette with the launch of the Richie Roulette game.
The rules of the game are quite simple. The player wins if the ball covers the number on which the bet was made. In order to attract as many players as possible, the game allows a Straight Up bettor to multiply the win by at least 15x-1,700x by buying up to 10 chances from 49 gold bricks called STARs that appear after the main betting time. To further spice up player engagement, the game offers one free STARs chance.
The show game features a variety of betting options, attractive gameplay, and a user-friendly interface that will be convenient for both beginners and experienced players.
The new addition of Richie Roulette to CreedRoomz's diverse gaming portfolio is aimed at contributing to profits of operators who own live casino businesses. The game provides significant opportunities for revenue growth and long-term success.
New website for Reflex Gaming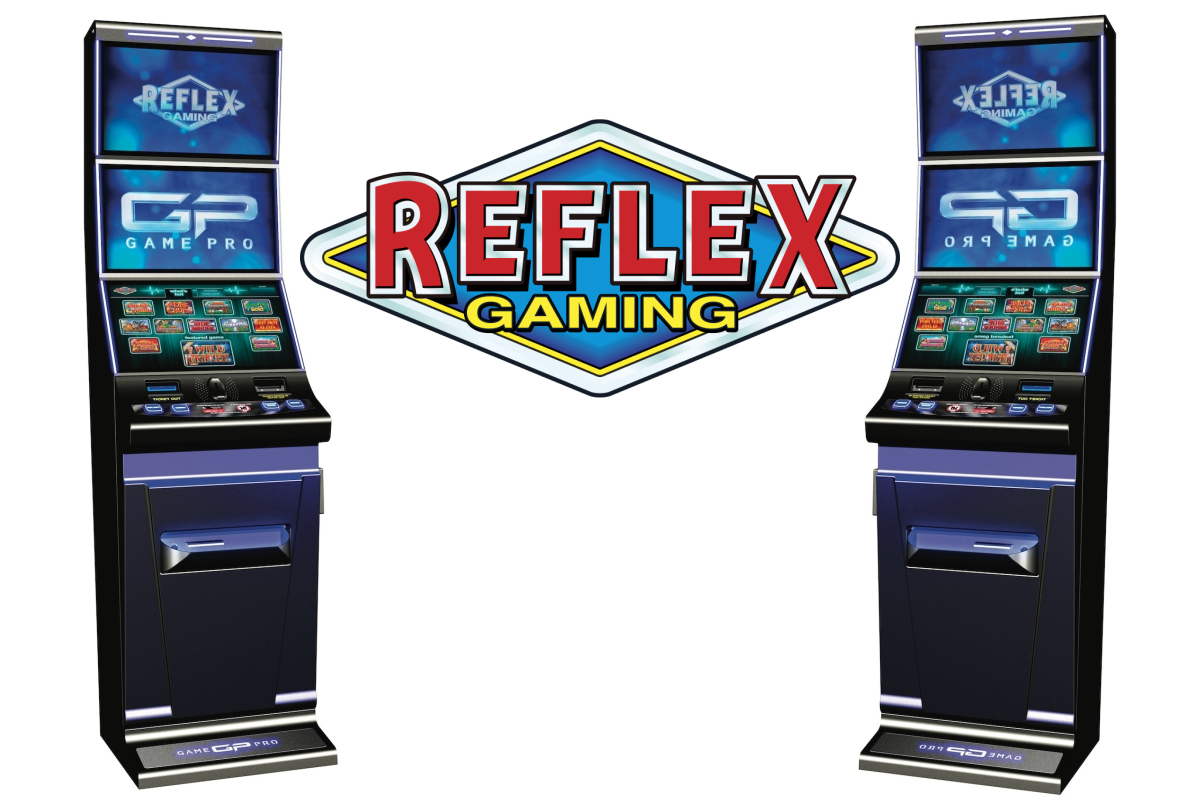 Reading Time:
< 1
minute
Reflex Gaming, an omni-channel games supplier based in the UK, has unveiled its new website. 
The new website has been re-designed to offer a clean and modern look and offers a user-friendly experience with improved navigation and functionality while allowing customers to get a sense of the company's growing gaming portfolio.
New features will help users to navigate the site quickly and easily.   Among them:
Information about different machines and the Slingshot platform. 
Game details, including gameplay videos, to assist affiliates and operators in gathering key information. 
Easily contact Reflex Gaming's technical support team – previously, customers were required to sign up, then get verified, before they could make contact online for support. This step has been simplified.  
Visitors can access our latest news, including game launches, press releases, and company updates.
Quentin Stott, MD of Reflex Gaming, said, "We started this project with the goal of updating and refreshing the look and feel of the website, as well as making it easier for our clients to find key information.
"We overhauled the old website to include design enhancements, usability and speed improvements, and other features that will enhance the overall browsing experience. We are very proud of our new site and hope our visitors feel the same."
The website will be regularly updated with new games, blog posts and videos.